Flavors of Okinawa
Taste Okinawa's Vegan Cuisine
Ukishima Garden is a restaurant that offers tasty vegan food in Naha City
Okinawa is one of the world's "Blue Zone," areas known for the longevity of their people. Shima yasai (literally "island vegetables") are one key to a long life, and an important part of Okinawan food culture. Reflecting a global trend, there has been an increase in the number of vegan restaurants that serve plant-based dishes using organically grown produce. To discover vegan dishes inspired by traditional recipes, we visited Ukishima Garden on Ukishima Street in Naha City.
Relishing the flavors of locally grown veggies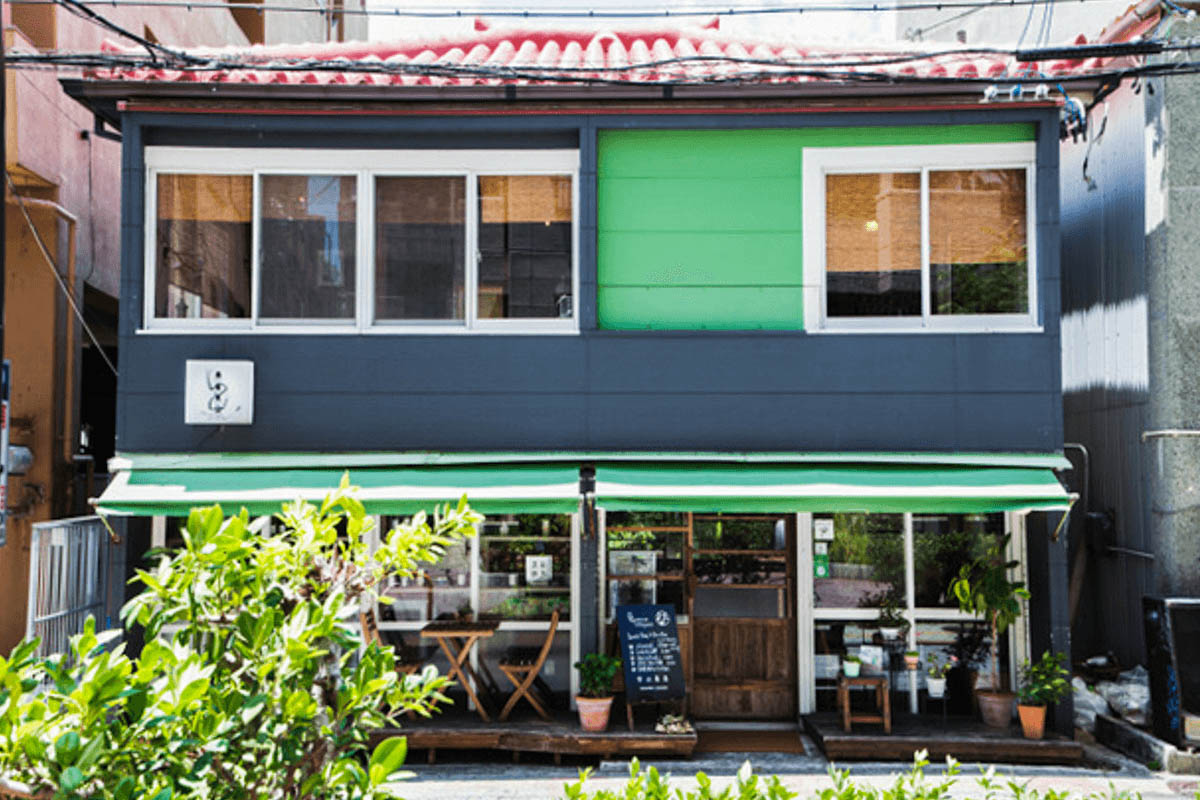 A macrobiotic diet is perhaps one secret to longevity. Embracing a philosophy of balance with the environment, Ukishima Garden uses locally produced organic vegetables and grains to create Italian, French, and Asian inspired dishes.

Ukishima Garden's famous veggie taco rice uses shima dofu ("island tofu") and rice grown at an organic farm on Iriomote Island that has been pesticide-free for over 30 years. Shima yasai grown under the Okinawan sun are generously used in their organic spicy curry rice. The harvest "meat" vegan burger, made from locally grown millet, is just one of the many delicious vegan gourmet items.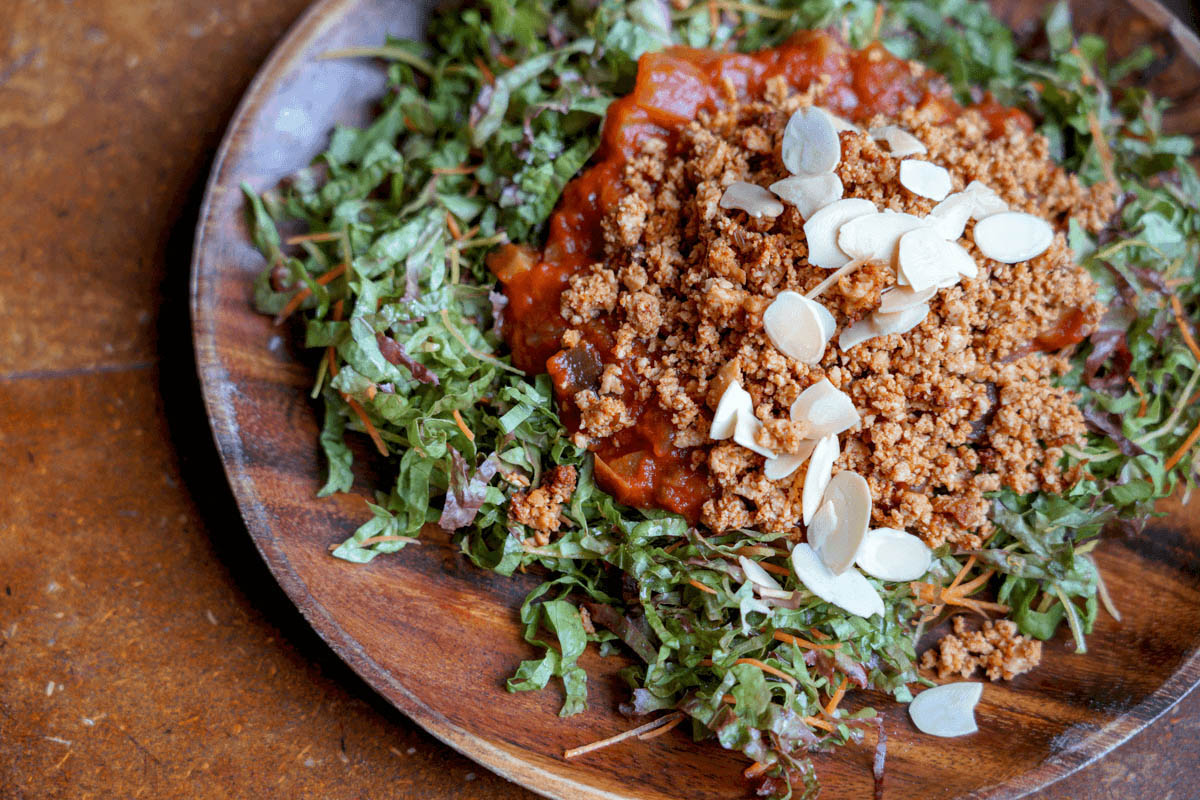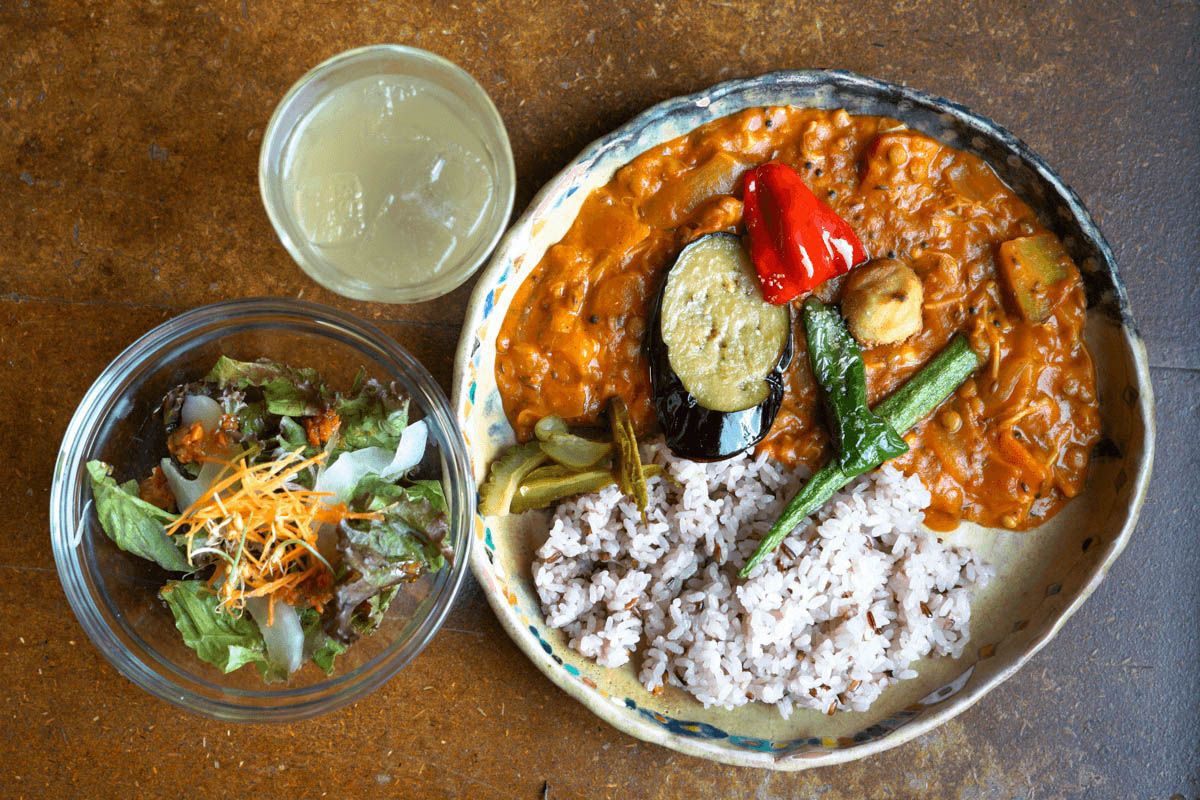 Connected through food to resolve global food scarcity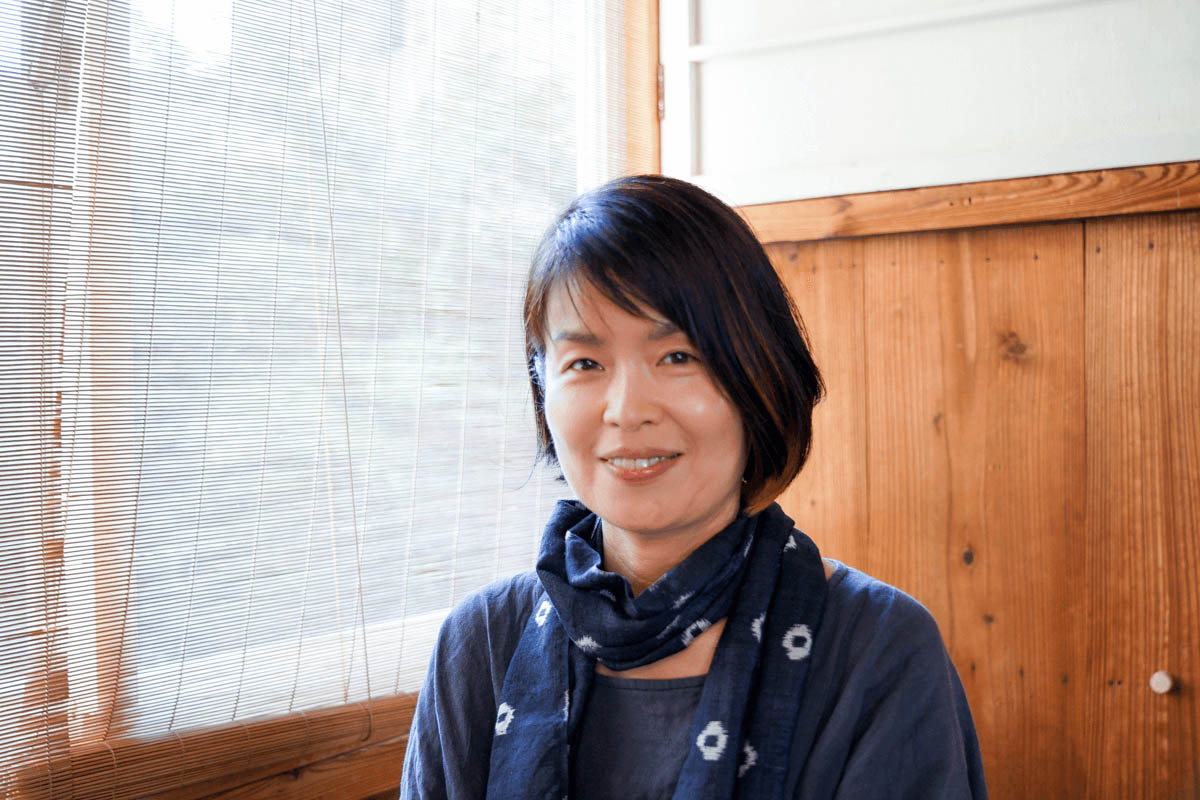 Ukishima Garden aims to do more than just provide customers with excellent, healthy food. Their goal is to support local production for local consumption, and strengthen their bond with local farmers. They help sustainable agriculture by purchasing produce at fair prices, and operate farm-experience programs for children.

Naoko Nakasone, the owner of Ukishima Garden states "I believe there are many opportunities to create a community by making connections between people and its local regions through food. I want people to taste shima yasai that are full of nutrition and minerals having absorbed the energy of the Okinawan sun. I want people to think about the environment that surrounds our food. I want Ukishima Garden to be a place that uplifts everyone."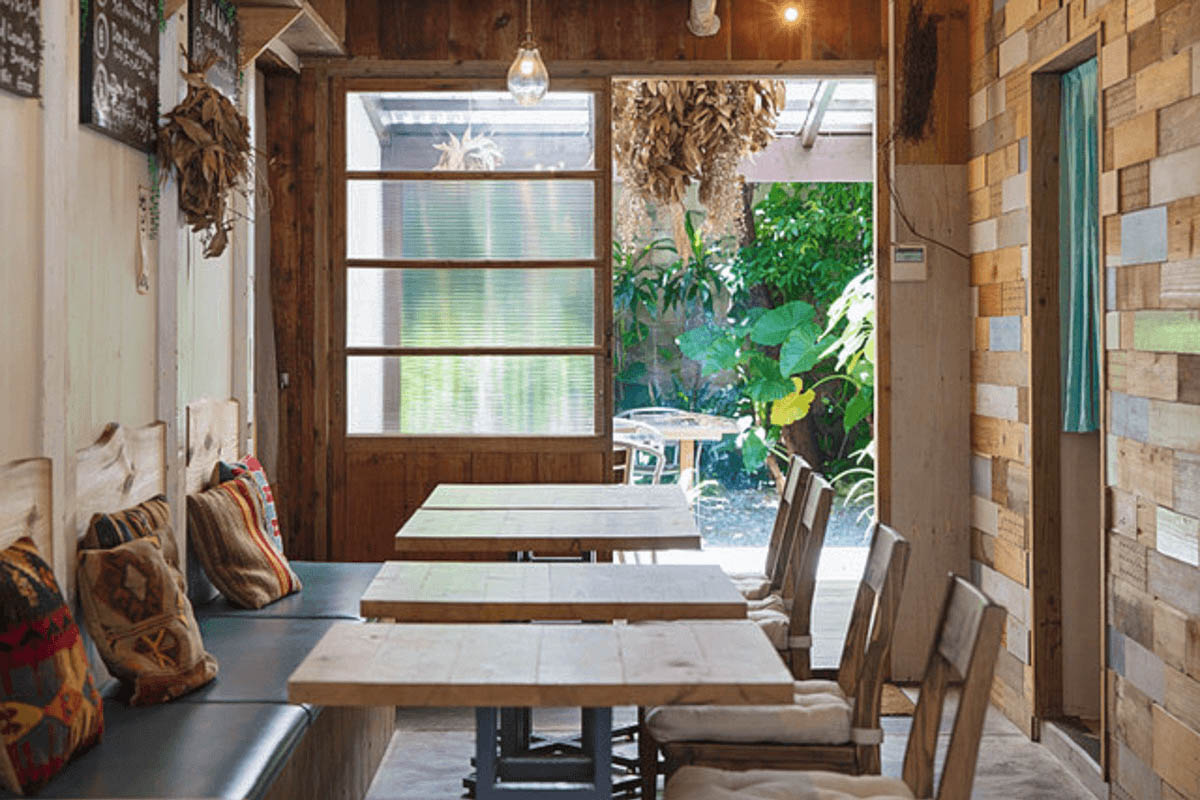 The concept of onko chishin (revisiting the past to learn something new) is embraced in Ukishima's dishes, which bring a vegan spin to classics that everyone can enjoy. Okinawa has a wide variety of gourmet scenes, so the best advice is just to get out there and try them! Fresh vegetables and ingredients carefully selected by Ukishima Garden staff are also sold in the restaurant, and could make the perfect souvenir.
Posted on 2021/3/26
Last updated 2021/12/20
Text by Kei Itaya
Magazine editor, writer, newspaper journalist in Tokyo and NYC for more than 15 years. Returned to her hometown of Okinawa in 2019.
This interview was conducted based on the guidelines for preventing the spread of COVID-19.