From sparkling, white sand beaches and colorful coral reefs to lush mangrove forests, Okinawa is a natural wonderland
Okinawa Prefecture is a collection of 160 islands south of mainland Japan, scattered in a vast area of the Pacific Ocean that extends 1,000 kilometers east-west and 400 kilometers north-south. As such, it is Japan's only subtropical region, with many diverse and precious ecosystems and unique topography. Okinawa is home to a wide variety of endemic and rare flora and fauna. This biodiversity is part of the prefecture's reputation as an island paradise, and has led some to refer to Okinawa as the "Galapagos of Asia."
Coral reefs and marine life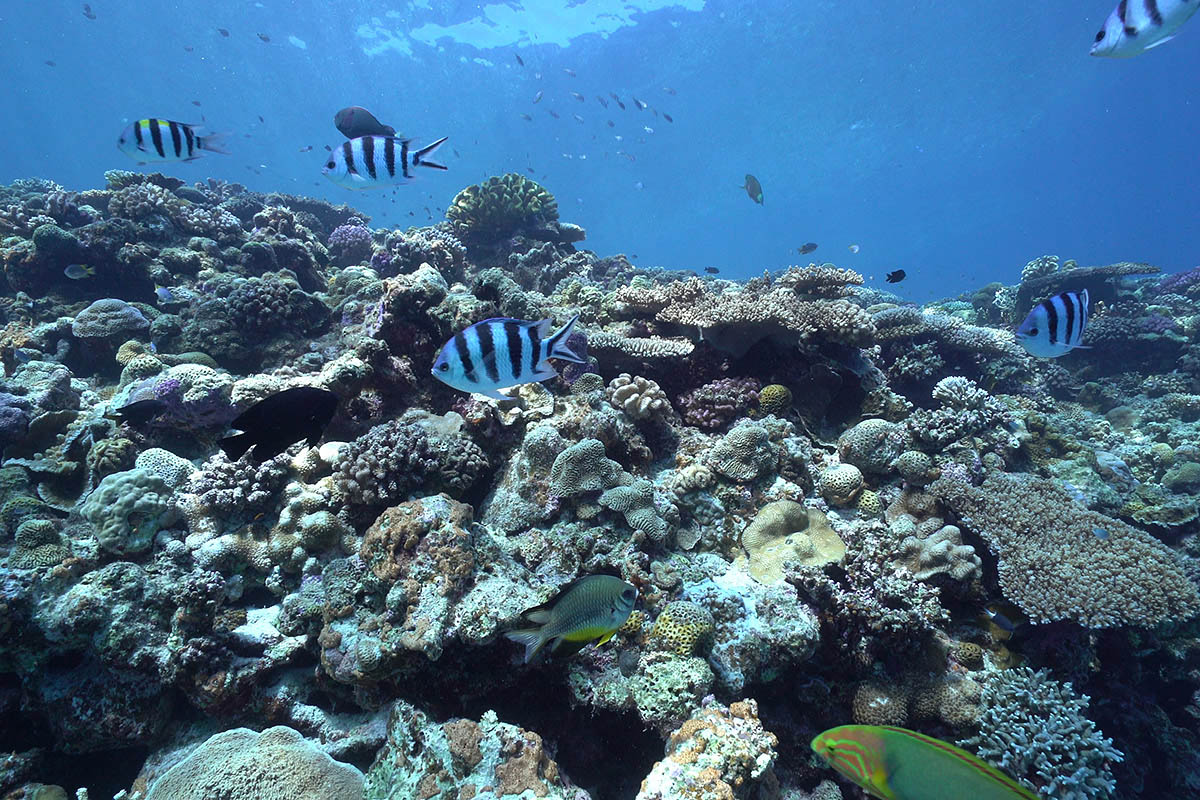 The clean, clear waters of Okinawa are warmed by the sun and the Kuroshio Current, creating an ideal environment for many types of aquatic flora and fauna. Of the 800 or so species of coral worldwide, about 415 live around the islands of Okinawa. These coral reefs are home to a wide variety of marine life, including anemones and tropical fish. Several varieties of sea turtle inhabit the warm waters of Okinawa, and lay their eggs on its secluded beaches. Divers and snorkelers come from around the globe for the opportunity to swim with these majestic creatures, and to explore the natural beauty of this underwater world. Offshore, you can enjoy watching whales as they migrate to warm waters off the Kerama Islands every winter to give birth and nurse their calves.
The lush forests of Yanbaru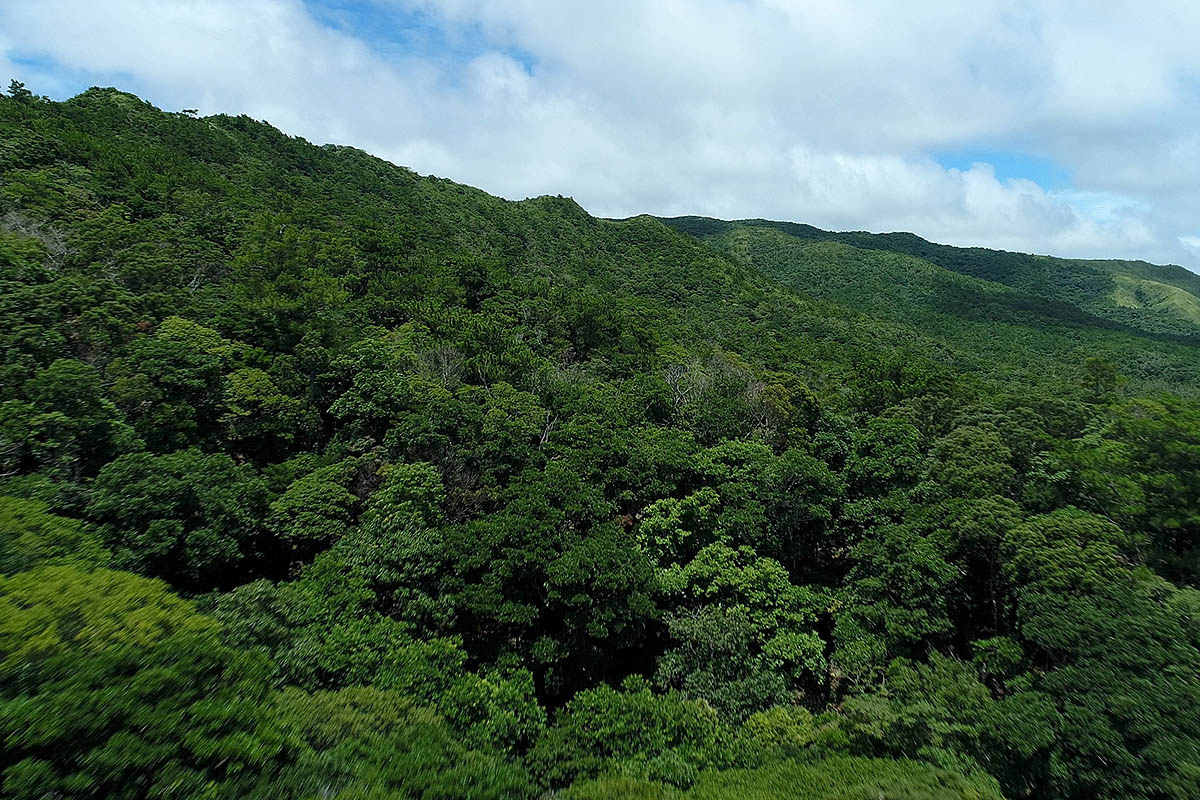 Yanbaru's subtropical evergreen forests, mangrove trees, and limestone mountains are an important habitat for many species of rare flora and fauna. There are over 1,250 species of plants in the area, and rare endemic creatures including the flightless Okinawa rail, and Japan's largest beetle, the Yanbaru long-armed scarab. Much of this biodiverse region is protected within Yambaru National Park, which encompases subtropical forest, tidal flats, and dense mangrove forests. As of 2021, this area is part of the UNESCO Natural World Heritage sites in Okinawa, that includes the northern part of Okinawa Island and Iriomote Island (as well as Amami-Oshima and Tokunoshima islands).
Japan's largest mangrove forest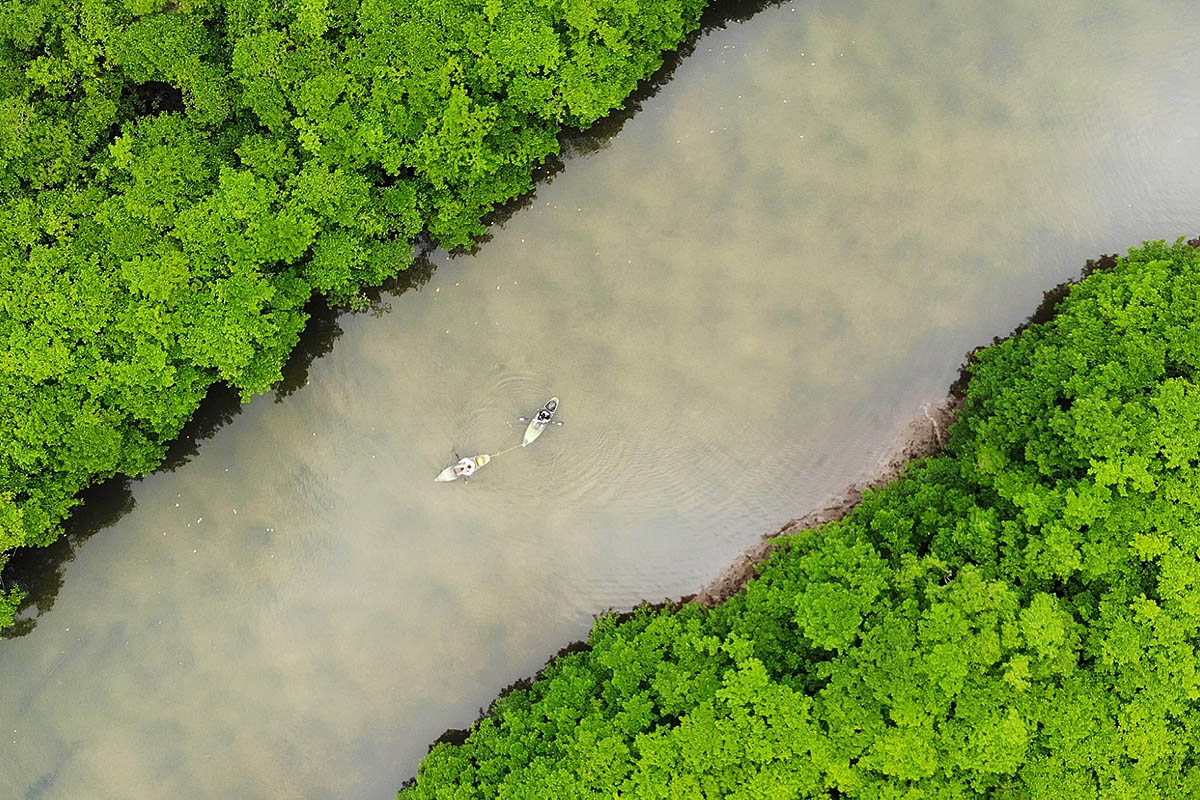 Mangrove forests grow in the saline marsh areas at estuaries of brackish waters in tropical and subtropical regions. Most of the mangrove forests in Okinawa Prefecture grow in the northern part of the main island of Okinawa, Iriomote Island—home to the largest mangrove forest—and Ishigaki Island. Mangroves are a habitat to many different creatures; migratory birds roost in the branches of the trees, and the water in which the trees are rooted is home to small fish and crabs. The interconnected network of roots make the forests appear as if they're woven together. One of the best ways to explore this unique ecology up close is on a guided kayak tour of the waterways which traverse the forests.
Gaze at the star-studded sky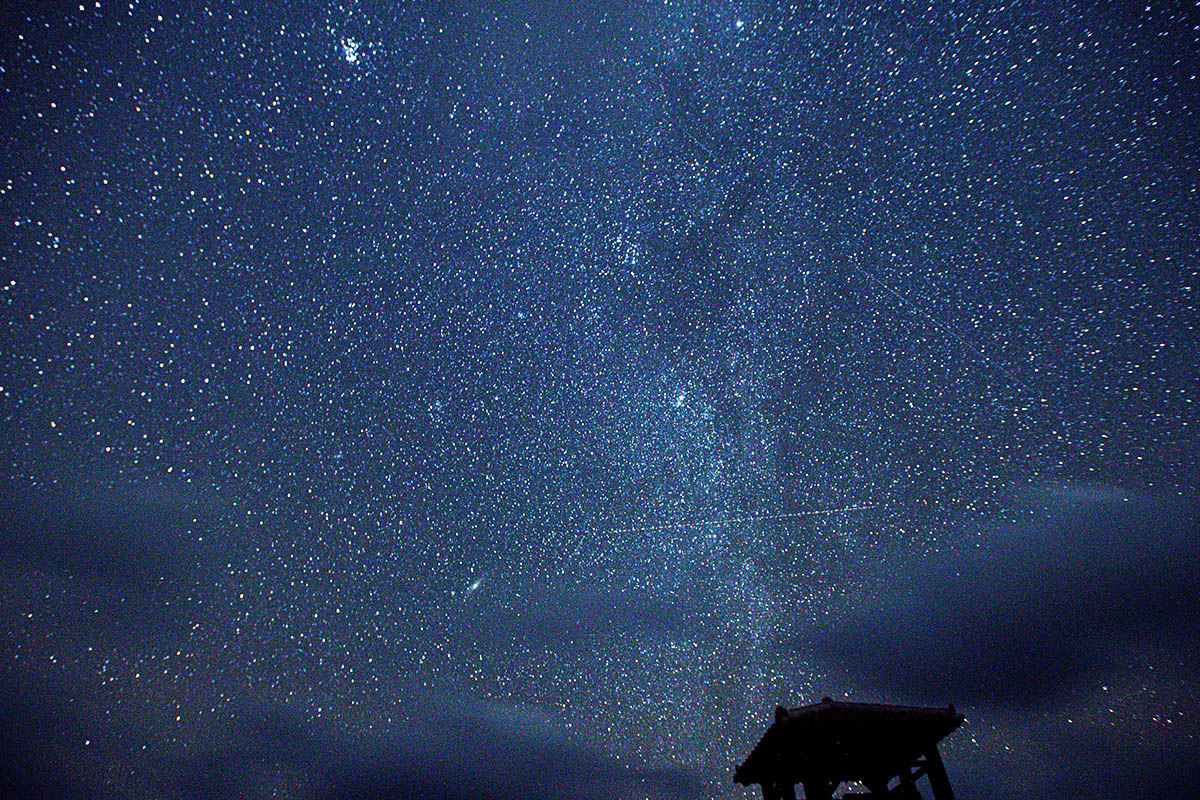 While Okinawa is famous for its beautiful sea and white sand beaches, its remote islands are also perfect for stargazing. Iriomote-Ishigaki National Park is a certified "Dark Sky Sanctuary," and 84 of 88 observable constellations can be seen in its sparkling night sky. Take advantage of this incredible view by joining in a stargazing tour on Ishigaki Island or Hateruma Island.
Ancient limestone caverns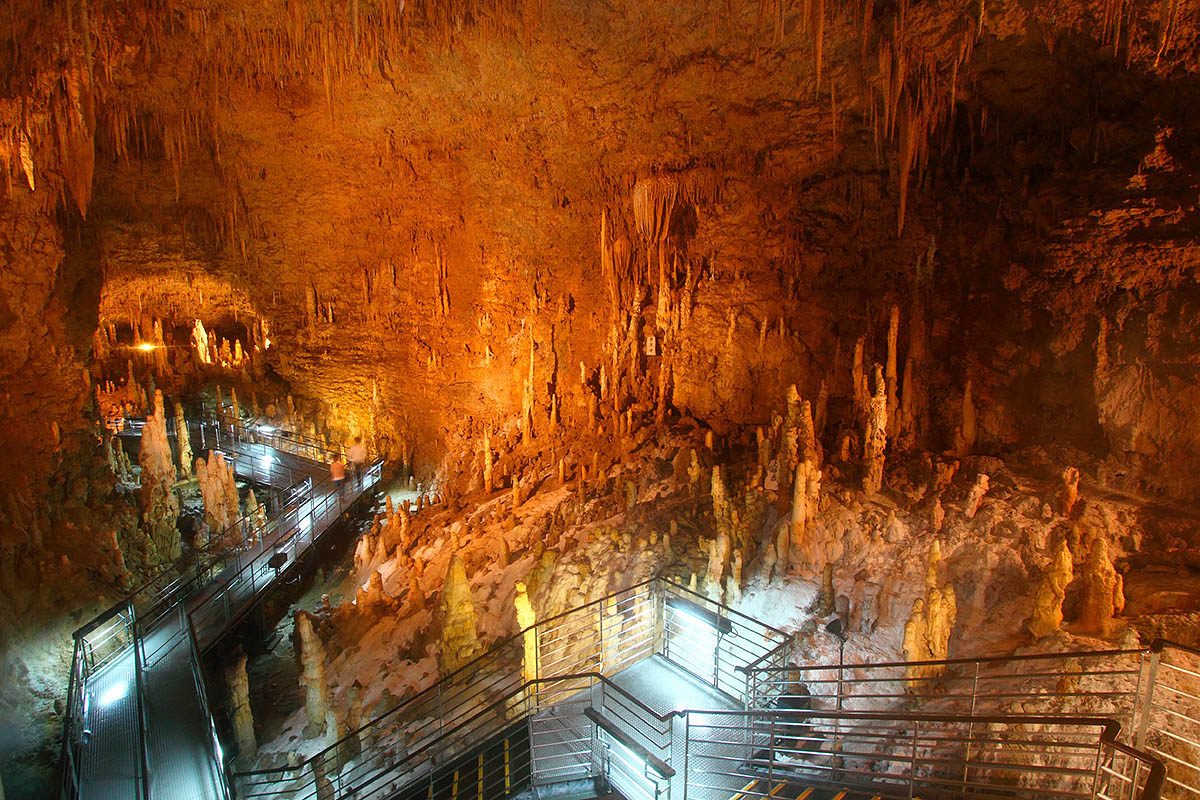 Coral limestone caves formed in Okinawa over the millenia, offering adventurous travelers the opportunity to explore the depths of the Earth. Gyokusendo Cave, in the south of Okinawa's main island, is believed to have formed around 300,000 years ago. Spanning 5,000 meters, with more than one million stalactites, it is designated a Natural Monument. Visitors can explore the 890-meter-long stretch that is open to the public (the rest is closed for research purposes).