2020/02/26
Last updated : 2021/03/29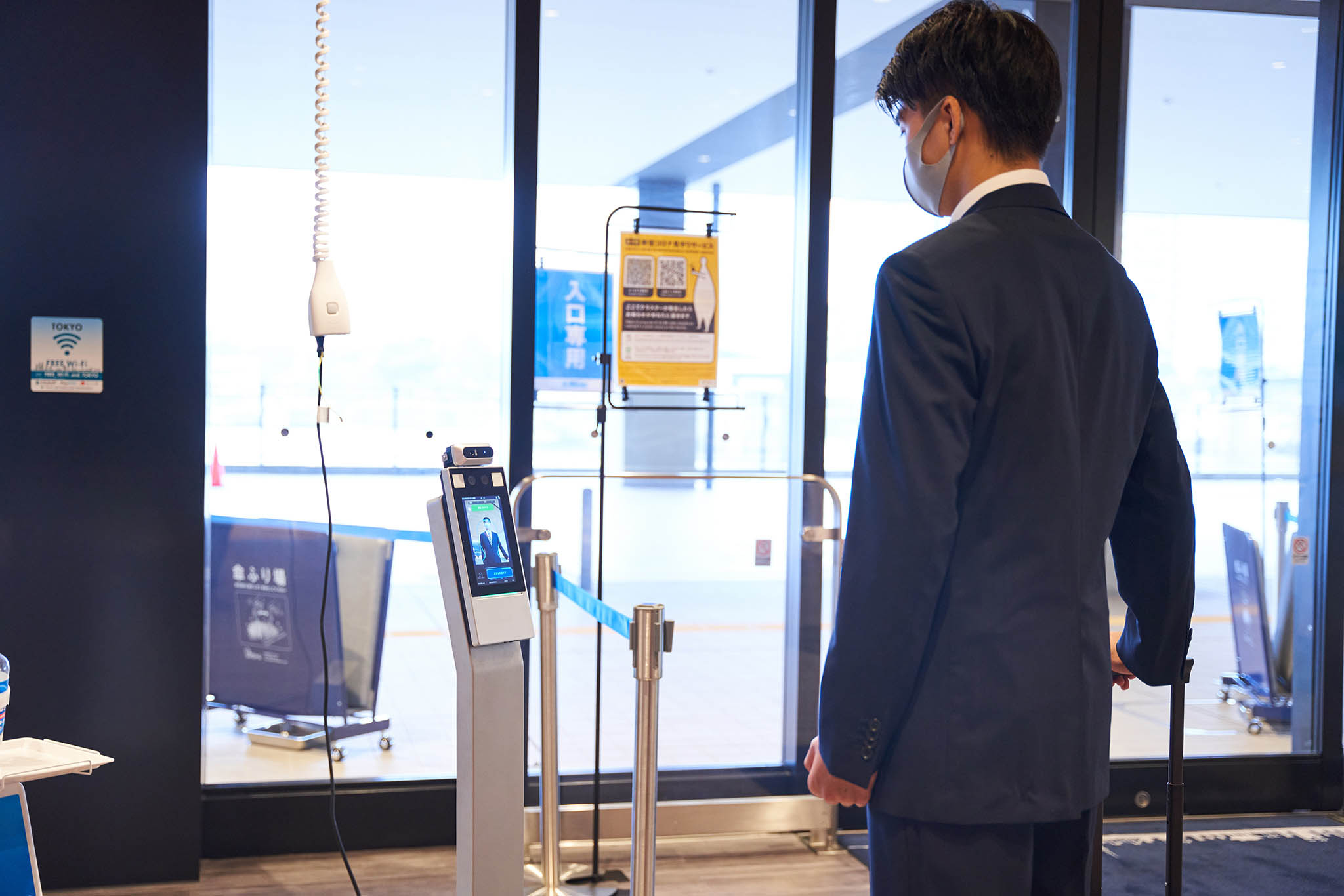 While entry restrictions are still in place for international travel to Japan, Okinawa Prefecture has lifted all COVID-19-related restrictions on domestic travel. However, Okinawa still has rigorous measures in place to help prevent the spread of COVID-19, and ensure the safety and security of both its residents and visitors. To that end, all airports, including Naha Airport, have installed thermal imaging cameras to carry out the mandatory temperature testing of domestic passengers.
For the latest information on entry restrictions to Japan, please visit the Ministry of Foreign Affairs Japan.
To residents of Japan considering travel to Okinawa
The islands of Okinawa, especially the remote islands, have limited medical facilities, so it is very important that visitors follow the measures in place to prevent the spread of COVID-19. Please refrain from travel if you or your travel companions are feeling unwell, or show any COVID-19 symptoms. Please note that some remote islands may have travel restrictions in place. Check the official websites of each island beforehand.
We stand as one to combat the current COVID-19 pandemic. Our priorities here in Okinawa are to protect the health and safety of everyone on the island. We send our love and support to those who have faced hardships during this difficult time. Just remember that the brightest light comes from the darkest times. We hope to welcome you all to Okinawa again in the near future.
Useful resources
JNTO Multilingual Visitor Hotline
Multilingual Visitor Hotline (24H) [PDF:570KB]
Okinawa COVID-19 Information Website
Latest updates on COVID-19 in Okinawa
Coronavirus (COVID-19) advisory information
Measures by the Government of Japan
Be.Okinawa Inbound Medical Interpreter Call Center
Tel: 0570-050-235
Reception hours: 24 hours a day, 7 days a week
Available languages: English, Chinese (Beijing, Cantonese), Korean, Spanish, Portuguese, Thai, Vietnamese, Indonesian, Tagalog, French, Nepali, Malaysian, Italian, German, Russian (16 languages)
*For foreign tourists who don't need urgent treatment, we will listen to their symptoms on the phone, and give them advice and information on the clinics that can respond in foreign languages.
Temporary Closures to Prevent the Spread of the COVID-19
Further details can be found in the News section below.
COVID-19: Safe Travel in Okinawa