Nature & Wildlife
Family Fun in Yambaru National Park
Enjoy local flavors, natural beauty, and family fun in northern Okinawa
Home to the magnificent Yambaru National Park, the northern part of Okinawa Island is an area rich in natural beauty and rare wildlife. Spend an enjoyable day in this exciting part of Okinawa. Paddle a kayak through mangrove waterways, have lunch in a local diner where fresh-caught fish is always on the menu, and squeeze out the secret of health from the amazing shikuwasa (or shekwasha) fruit.
Situated in the heart of the beautiful, pristine Yanbaru region, Motobu Port is an important hub and the main gate to northern Okinawa. Start your day here and head to the Gesashi River for kayaking. The journey takes about 45 minutes by taxi.
Gesashi River mangrove kayaking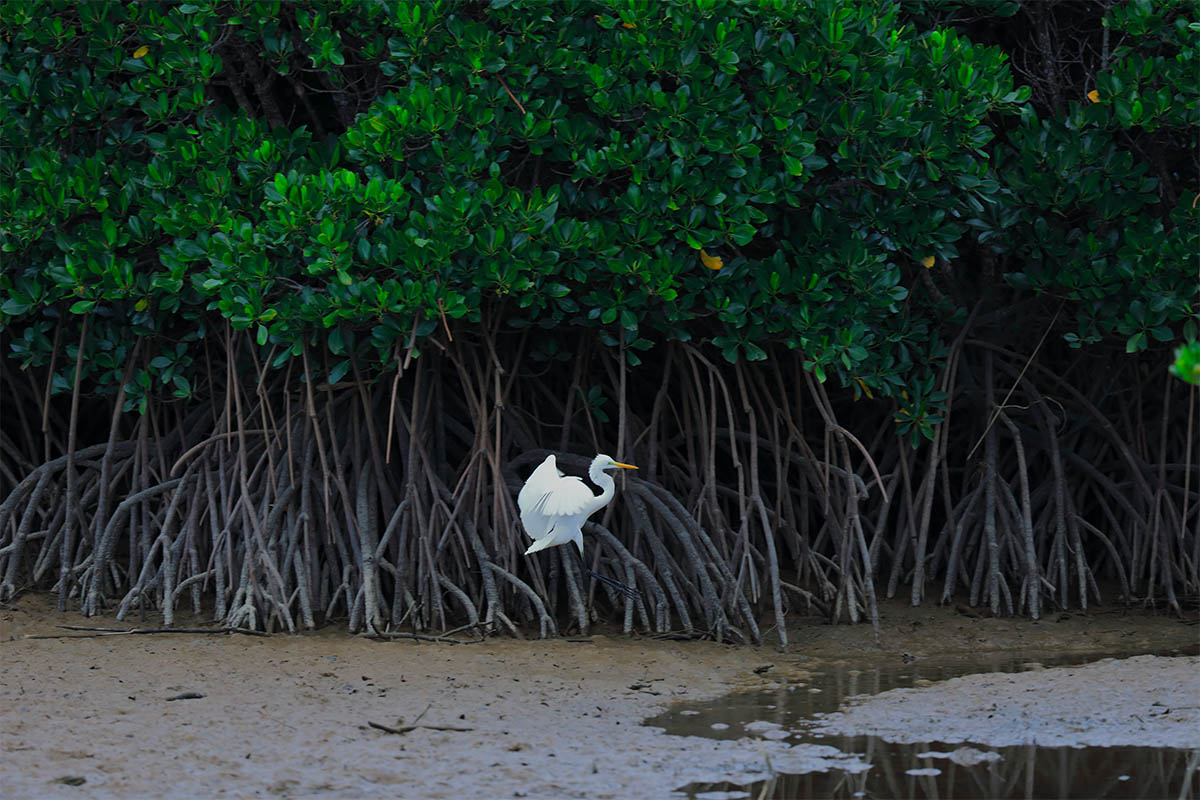 When traveling as a family, it is often difficult to find activities that all members can enjoy. An adventurous and fun-filled kayaking experience through the mangroves of the Gesashi River is a great way to appreciate the natural wonders of Okinawa from a different perspective. Gesashi Mangrove Forest is a Nationally Designated Natural Monument, and the largest mangrove area in Okinawa. A wide variety of eco-tours are available here for visitors who want not only to explore nature, but also learn more about the area's history and culture and get glimpses of local life.

One of the most popular and memorable tour options, the kayak tour (around 2 hrs) takes you through lush tunnels of mangroves, which are home to unique wildlife and incredible biodiversity. No engine noise or fumes, just the sound of your paddle in the water and the surrounding nature. Enter a narrow mangrove-lined stream to see every detail of the forest up close and keep your eyes open to spot the creatures that live there, such as crabs, fish, or rare birds. There are many courses to choose from and even beginners can participate: a few simple instructions from the experienced guide and you will be in the water ready to go! Everyone from three-year-old children to grandparents can enjoy the kayaking experience.
Kunigami Minato Shokudo (fisherman's diner)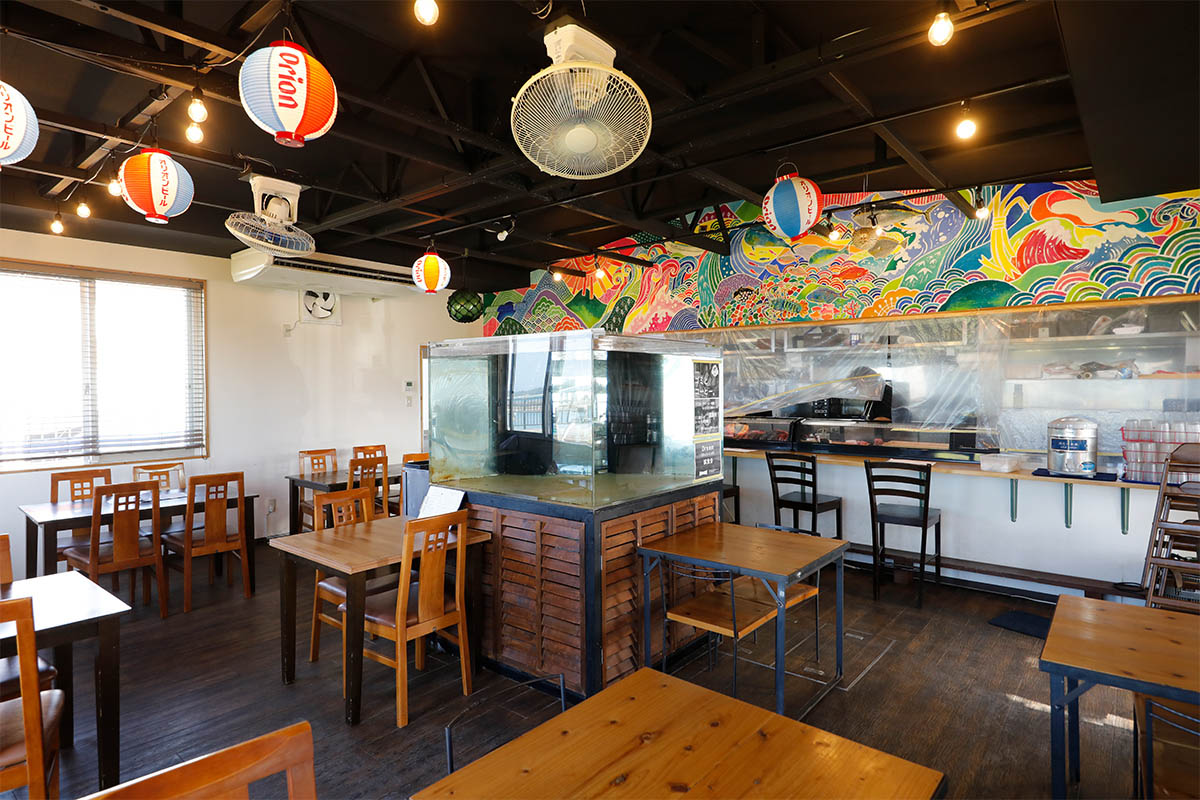 After your mangrove adventure, it is time to take a well-deserved lunch break. When it comes to choosing a good place to eat, it's a smart choice to go local. Try delectable seafood at Kunigami Minato Shokudo, a small, welcoming restaurant, or fisherman's diner, located in the Kunigamihama Fishing Port, about 30 minutes by taxi from the Gesashi Mangrove Forest.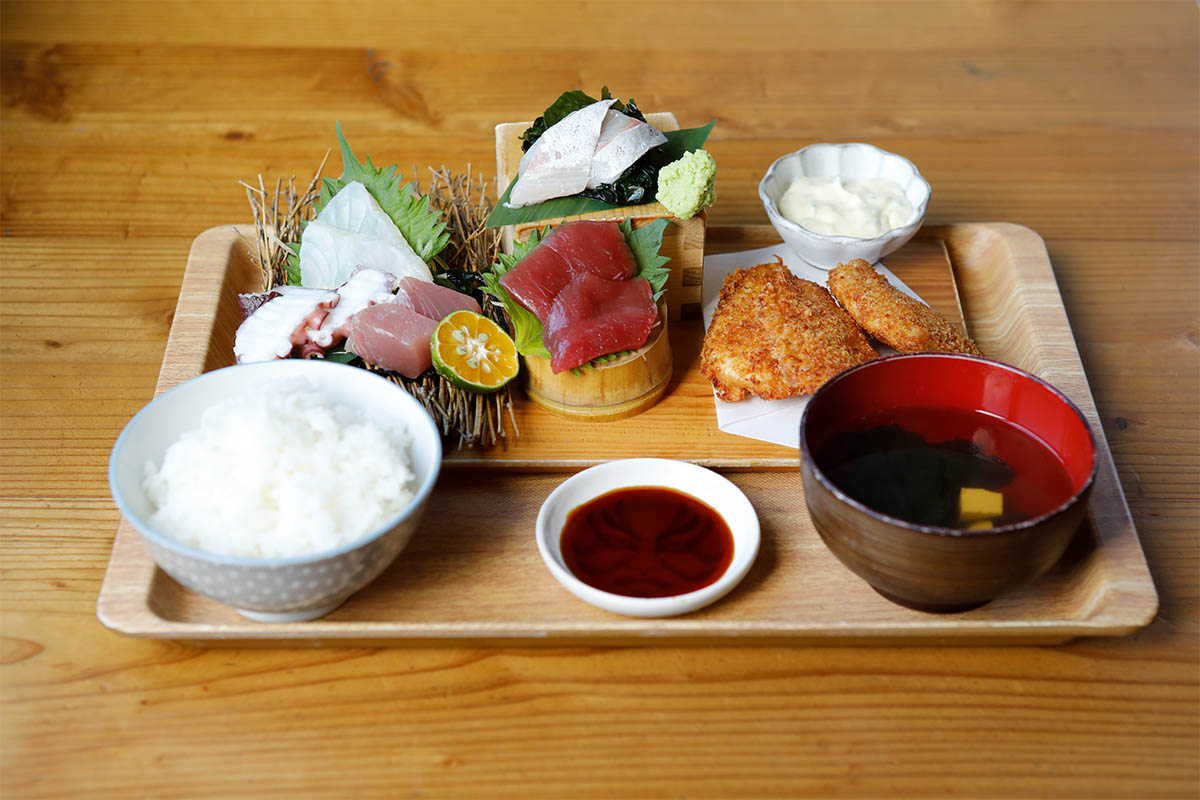 Loved by locals and praised by tourists, the restaurant serves mouthwatering dishes made with the freshest fish from the port. The owner, who is a real uminchu (or "ocean person," in Okinawan) himself, personally selects and prepares the finest ingredients from the Okinawan sea, and knows the best way to enhance their flavors. The menu changes every day depending on the catch, and varies from fish grilled with butter to stewed dishes. Among the staple items are the marinated tuna on rice, and the sashimi and fried local fish set.

Whatever you order, it is sure to be delicious, and the generous portions will satisfy even the most ravenous appetites. If the weather is nice, you can eat outside in the terrace seats, which face a lawn and allow you to enjoy the gentle breeze drifting from the ocean.
Shikuwasa Park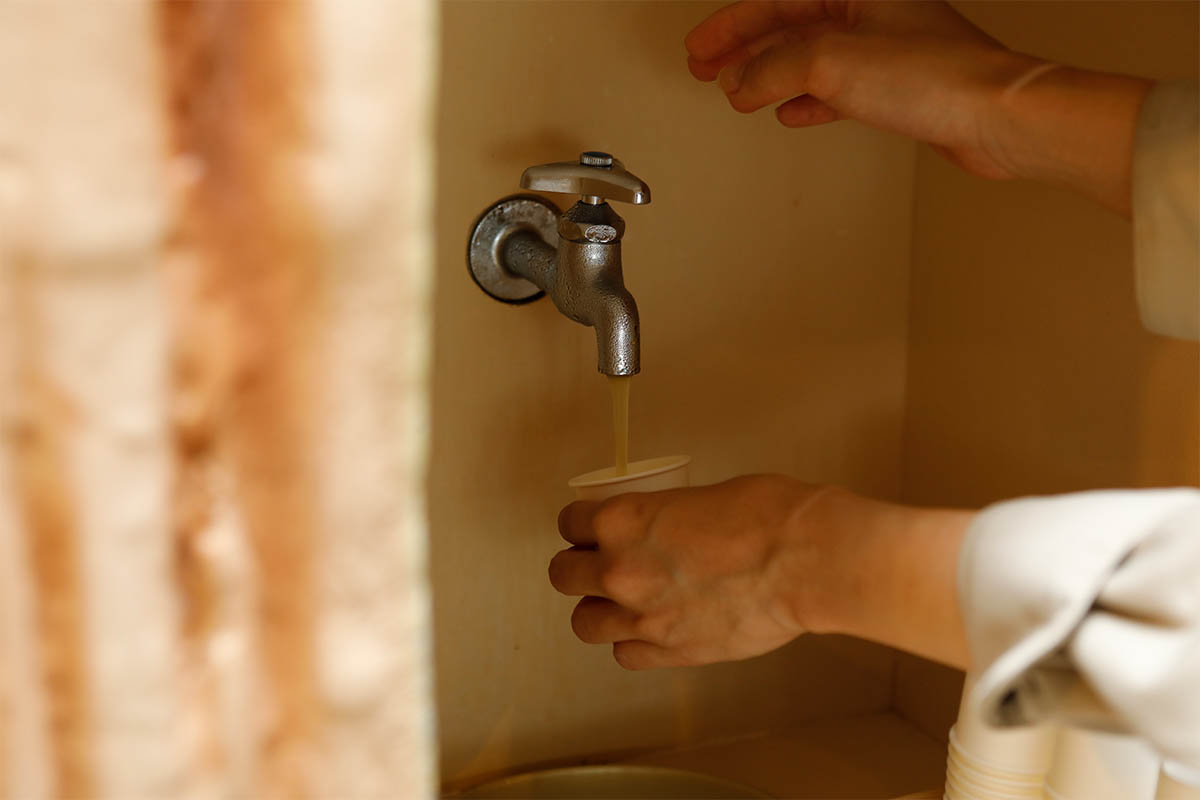 If you still feel tired from kayaking, a nice boost of vitamin C is what you need to refresh and recharge. A type of citrus native to Okinawa, the shikuwasa contains plenty of vitamin C, which helps relieve fatigue and renew your energy reserves. Its tangy, refreshing taste makes it a great, healthy juice. Find out everything about this incredible fruit at the Shikuwasa Park in Ogimi Village, about 15 minutes by taxi from Kunigami Minato Shokudo.

Near the entrance of Shikuwasa Park is a tree-shaped dispenser where you can drink all the shikuwasa juice you want. From the viewing gallery of the adjacent processing plant, you can see how the juice is extracted and bottled. Sample the different types of shikuwasa juice to see how it tastes throughout the harvesting process. If you are looking for a taste of Okinawa to take home with you, check out the shop, where all kinds of shikuwasa products, from jams to ponzu sauces, are on sale. The undisputed star is of course the shikuwasa juice, which can be enjoyed straight or mixed with water, soda, or your favorite spirit. The products are all available for tasting so you can pick your favorites and savor them at home. The facility also features a restaurant where you can try stone-oven-baked pizza sprinkled with shikuwasa powder, and other original snacks with a unique shikuwasa twist.

The journey back to Motobu Port takes around 35 minutes from Shikuwasa Park.
Posted on 2021/3/31
Last updated 2021/12/20
Text by Silvia Telloni
Based in Tokyo with Okinawa in her heart, Silvia Telloni translates and writes in Italian, English and Japanese.