Nature & Wildlife
Family Trip to Northern Okinawa
Discover why northern Okinawa is the perfect place to slow down and spend time with the family
Okinawa is the perfect place for marine sports, there's amazing scuba diving, snorkeling, surfing, kayaking and even parasailing. For visitors with younger children, there are even ocean activities that the entire family can enjoy together.

Along with remote stretches of coast, there are numerous beaches with convenient facilities that make it easier to bring the little ones. Attractions such as Motobu's Genki Village specialize in providing fun and educational experiences, such as their dolphin programs, for kids of all ages. If you're looking for a unique way to travel around the island, with your accommodation always ready, consider renting a camping car. Northern Okinawa is perfect for families to relax and reconnect.
Spend unforgettable time with dolphins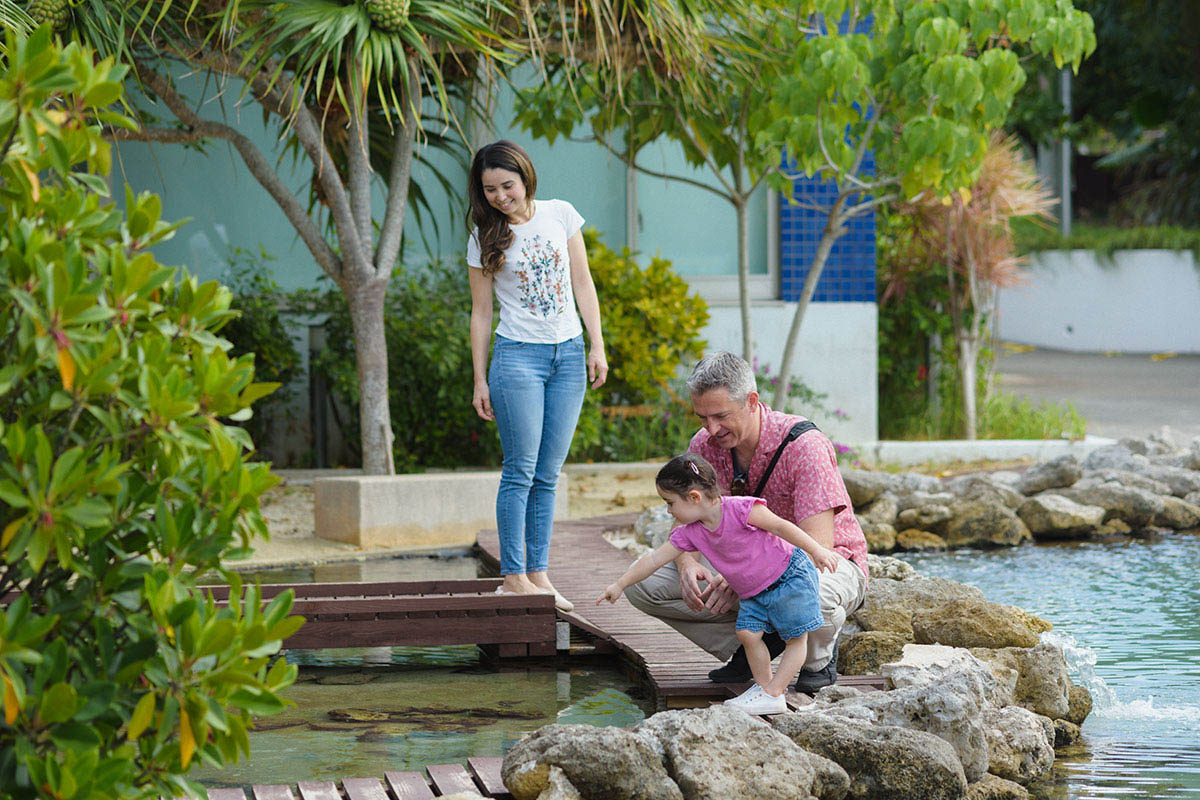 The northern part of Okinawa's main island is far less urbanized than the south. The Yanbaru region in the northeast is renowned for its ancient forests and rare endemic wildlife. The Motobu Peninsula in the northwest has attractions such as Motobu Genki Village, Churaumi Aquarium, and the Nakijin Castle Ruins. And there are bridges connecting the peninsula with Sesoko, Yagaji, and Kouri islands.

Motobu Genki Village has more than 60 different programs available, including marine sports such as stand-up paddleboarding, kayaking, and sailing. There is a glass-bottom boat for young children to view the coral reef, a ride in a pony-drawn carriage, and a turtle feeding experience. Motobu Genki Village is most famous for its dolphin programs that aim to entertain and educate visitors. For young children there is the opportunity to touch and feed the dolphins. The 40-minute "Mogu Mogu Picnic" gives the little ones a chance to feed dolphins, turtles and tortoises.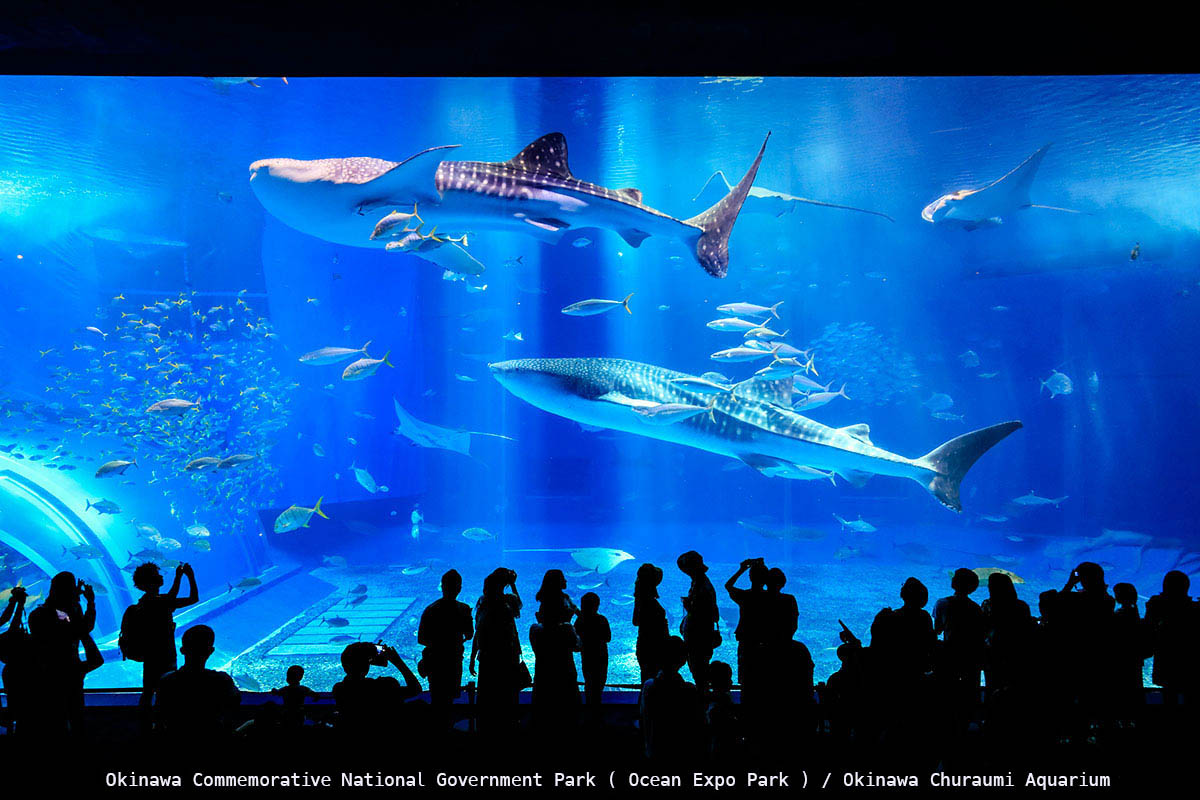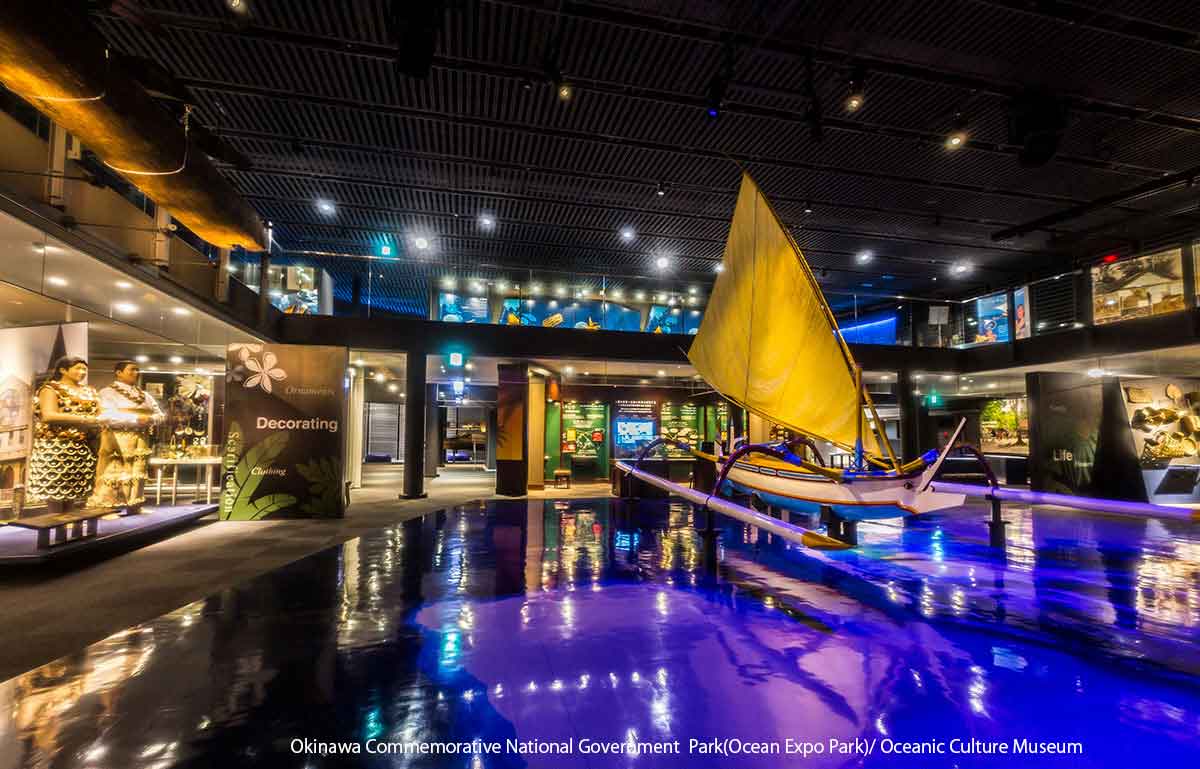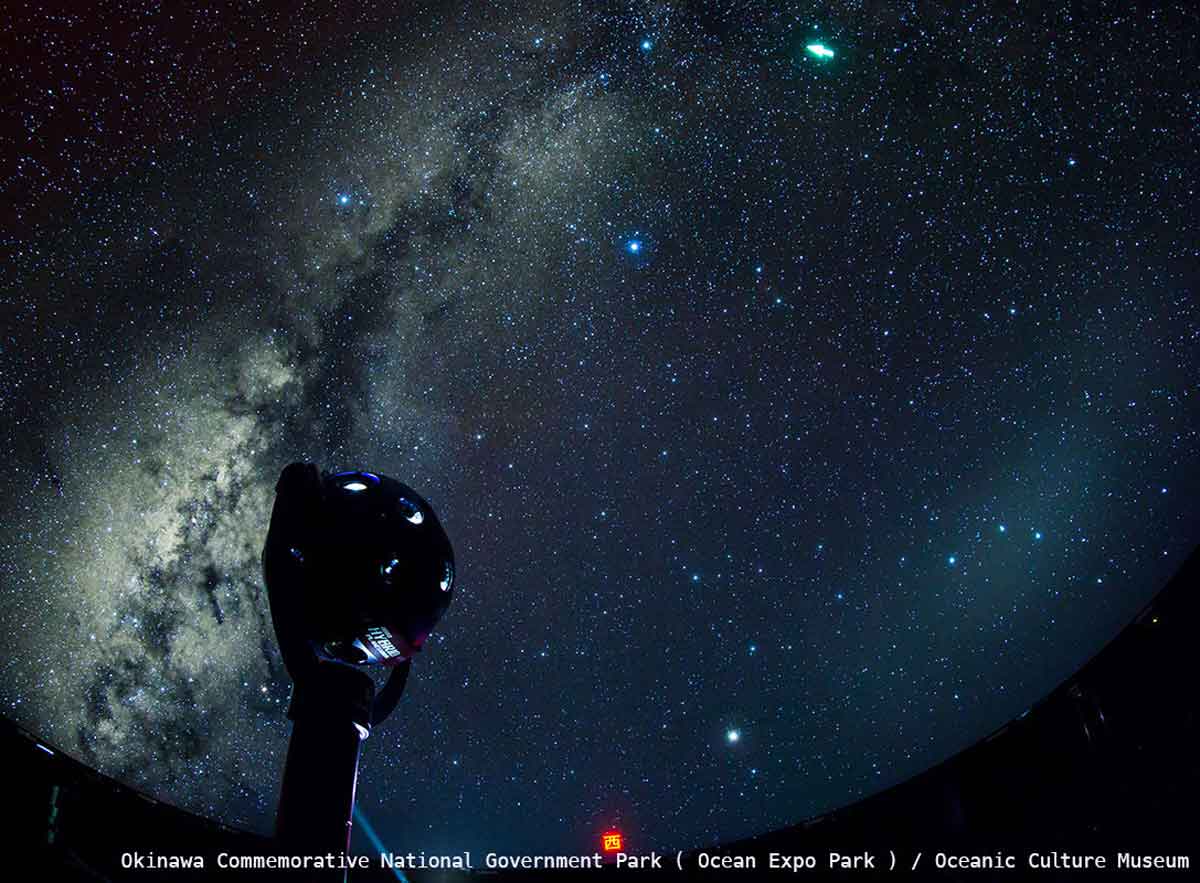 Just five minutes further along the coast is the Okinawa Churaumi Aquarium within Ocean Expo Park. The Kuroshio Tank at the heart of the aquarium is one of the world's largest, and is home to schools of fish, rays, and two whale sharks. Young visitors' needs have also been considered, with windows low enough for toddlers to look through, and a touch pool* containing starfish and sea cucumbers. The Ocean Expo Park also has the Tropical Dream Center botanical garden, and the Oceanic Culture Museum and Planetarium, ideal for older children. Its Emerald Beach has all the essentials parents are looking for, including a netted swimming area (to protect from jellyfish), lifeguards, showers, and a small store.

*Note that the touch pool is temporarily closed to reduce the spread of COVID-19.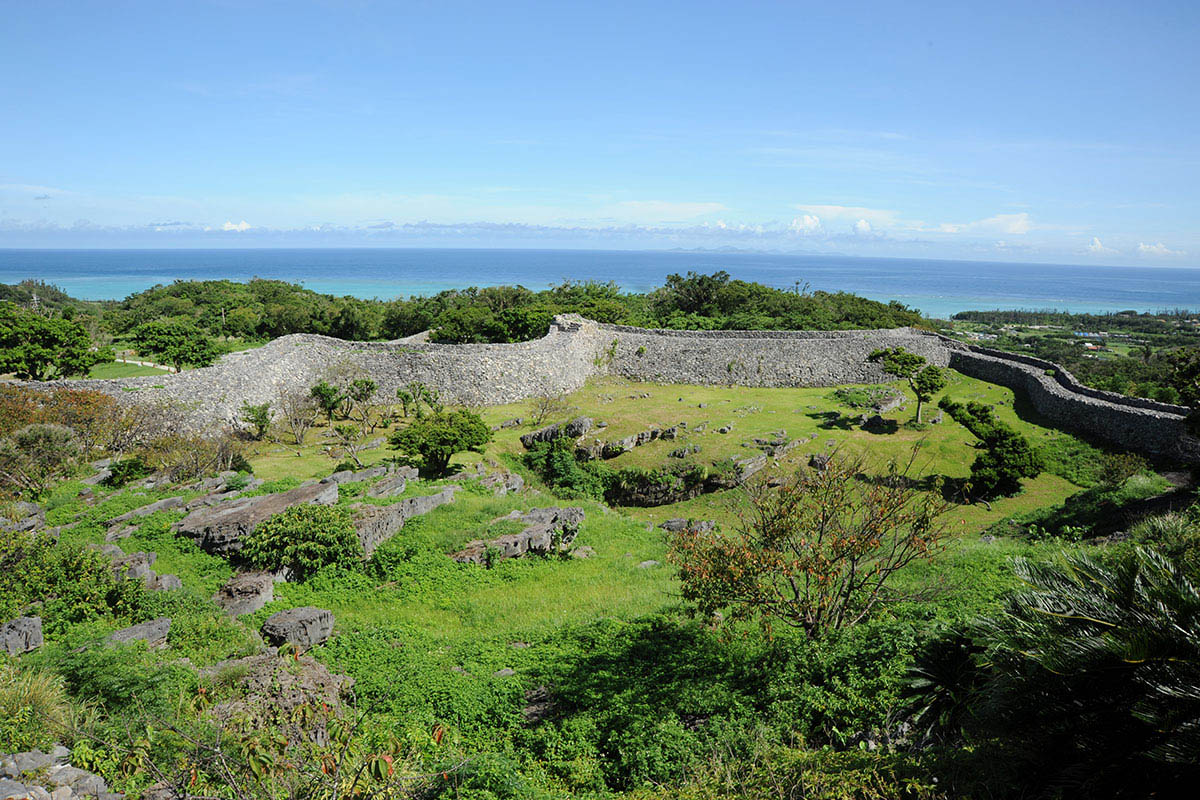 The site of Nakijin Castle, a UNESCO World Heritage Site, is located further along the peninsula. The castle ruins are at their most photogenic during the cherry blossom season in January, but the site makes for a pleasant visit any time of the year. The drive along the Motobu Peninsula coastline is spectacular whether you're cruising in a convertible or a camping car.
Making memories among nature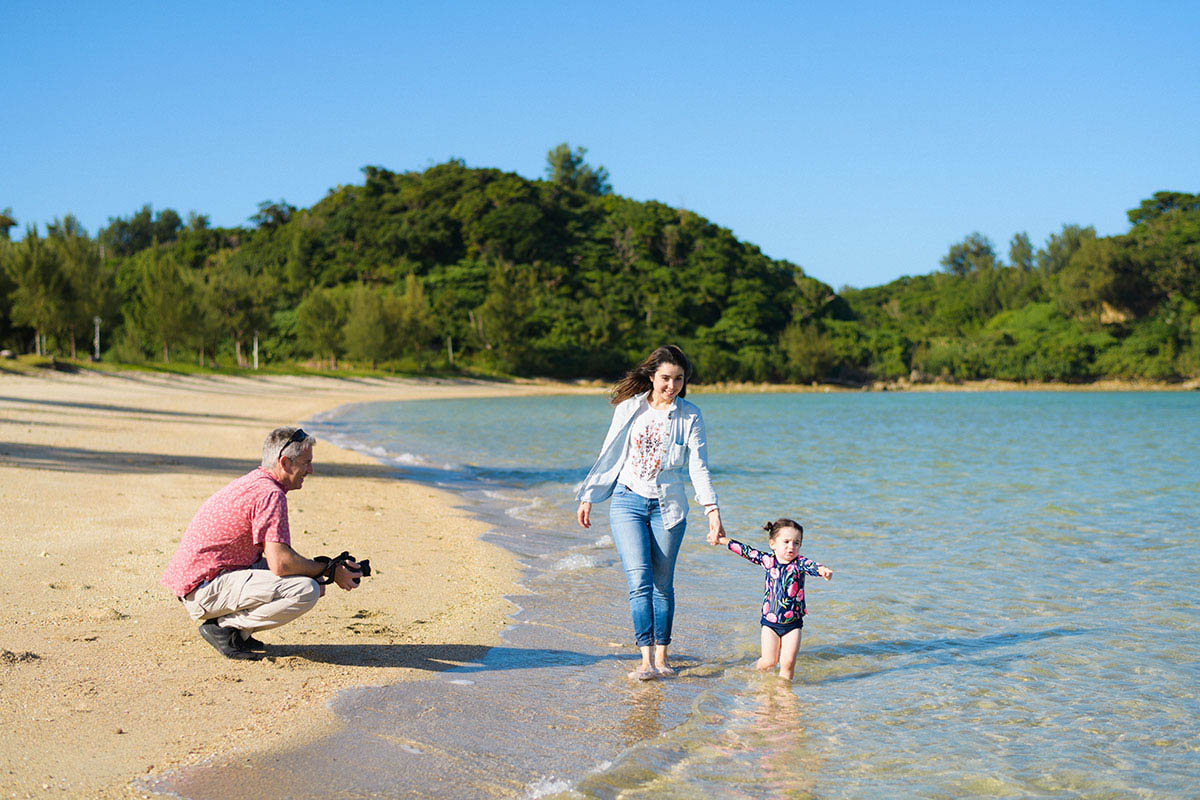 Warumi Bridge connects the main island to Yagaji Island, and provides breathtaking views. Yagaji Beach has a fantastic campground, where you can pitch your tent, park your camping car, or stay in one of their bungalows. They have everything you need for rent including camping equipment, BBQs, and kayaks. Okinawa's subtropical climate means that it is possible to camp all year. In fact, many locals prefer to camp in the winter months when the weather is cooler.

Opened in 2005, the spectacular 1,960-meter Kouri Bridge connects Yagaji Island to Kouri Island. The bridge was the longest toll-free bridge in Japan, until the Irabu Bridge on Miyako Island was completed. So Okinawa still holds the title! Couples often visit the heart-shaped rocks on the island's north coast, and families tend to enjoy the shell museum and the views from Kouri Ocean Tower.

Back on the main island, relax and cruise north on Route 58. Families with older children will enjoy the short hike to Hiji Falls, or a walk around the jagged rock formations in Daisekirinzan Park. Younger kids will love the Yanbaru Forest Toy Museum, with its traditional wooden toys.

Northern Okinawa provides a wonderful opportunity to create life-long memories surrounded by nature.
● Take it slow! When driving up north, relax and make sure you stick to the speed limits. You'll be better able to enjoy the views, and the local wildlife will be better able to get out of the way.

● If you are planning a BBQ, some campsites including the one at Yagaji Beach have a BBQ set package option. Don't forget to dispose of all trash and charcoal properly. Yagaji Beach Price List [PDF: 65KB]

● A camping car is an excellent option if you want to keep your child's mealtime and naptime schedule. It also allows you to have snacks, toys, and spare clothes readily available. OTS RENT-A-CAR

● If your young children like to swim it is best to stick to beaches with netted areas and lifeguards. You are less likely to have to deal with issues due to jellyfish, sea urchins, or currents.

● The many convenience stores in Okinawa are a great option if you need to grab snacks, sun cream, but get diapers from the supermarkets in Nago City, Motobu Town, or Nakijin Village.

Posted on 2020/12/23
Last updated 2021/12/20
Text by Chris Willson
Chris Willson is a British photographer, videographer, and travel writer based in Okinawa for over 20 years.