Sesoko Island
Northern Okinawa Main Island
Island allure is closer than you think on Sesoko Island
Charming Sesoko Island makes for a pleasing side trip from Okinawa's main island, and is close to Churaumi Aquarium. Visit as a scenic detour or linger on the island to fully appreciate the turquoise water, labyrinthine reef, and beautiful sunsets from the beach.
About Sesoko Island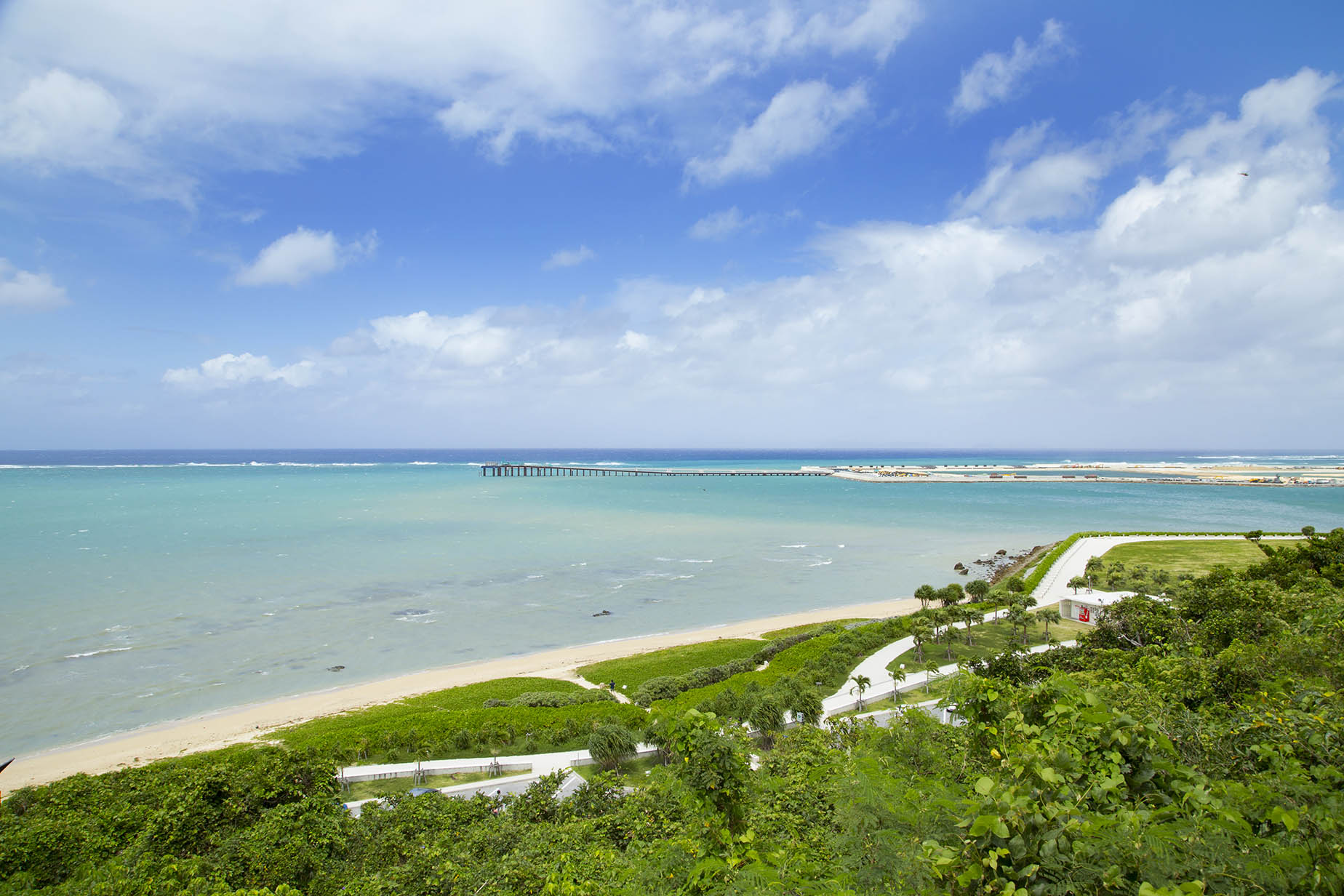 Sesoko Island is a stone's throw from the western coast of Okinawa's main island, connected by Sesoko Bridge (762 m). The island's circumference is just eight kilometers.
Beachside appeal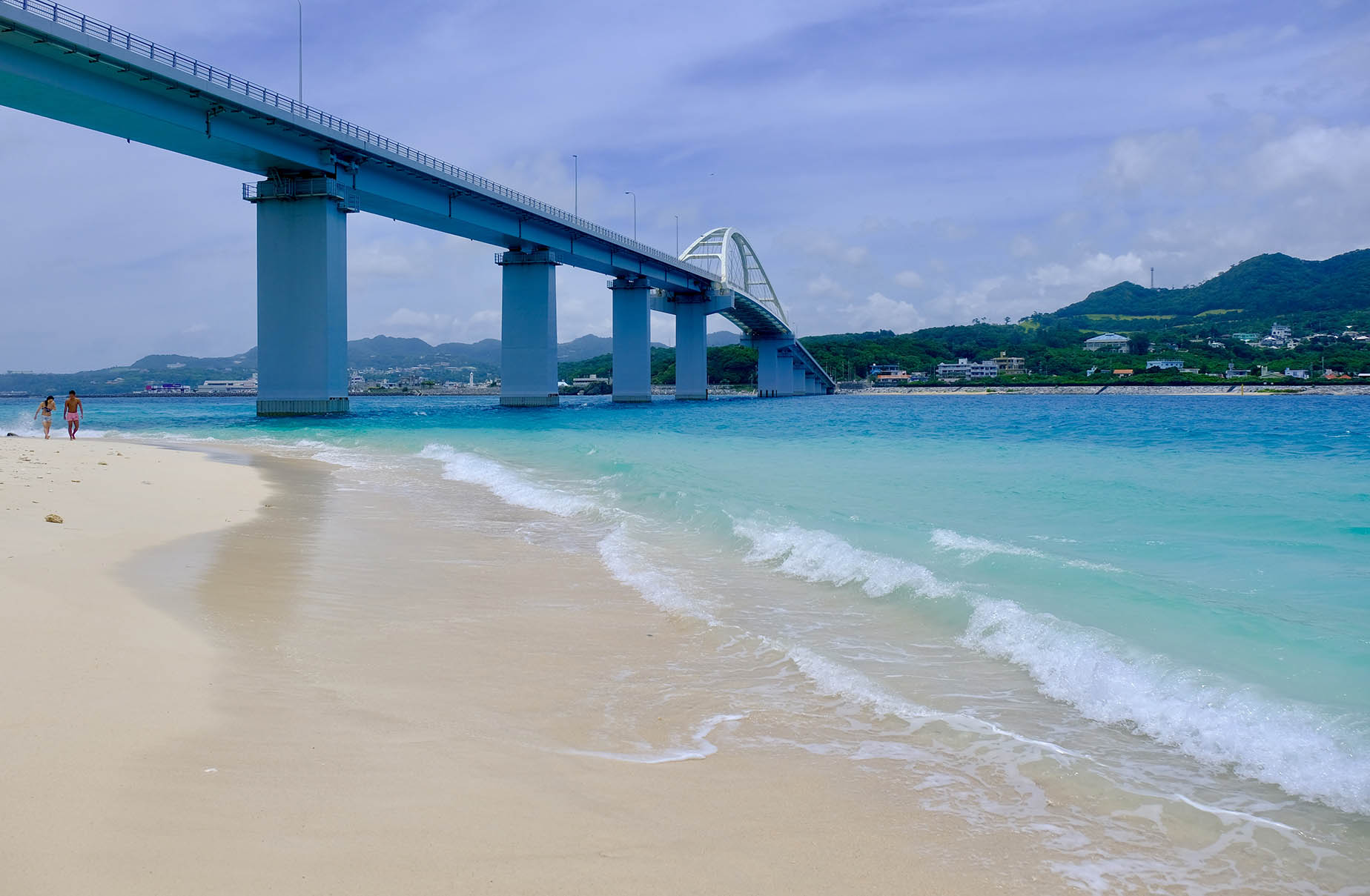 The 800-meter-long Sesoko Beach in the northwest is picture-perfect, with clear water gently lapping the fine-grained sands. Gaze out over neighboring Minna Island and Ie Island at sunset, and see the peak of Ie Island's Mt. Gusuku standing out on the horizon. The low level of light pollution on Sesoko Island means that as night falls, the stars really sparkle; the best views are to be had in the cooler evenings from the end of summer through fall.
Smaller Anchihama Beach is tucked below the Sesoko Bridge and is something of a local secret. Make the most of this peaceful spot and rent a barbecue set, complete with food. Both Sesoko and Anchihama beaches are a haven for marine sports enthusiasts, with local operators offering activities such as snorkeling, diving, banana boat rides, and parasailing.
An underwater maze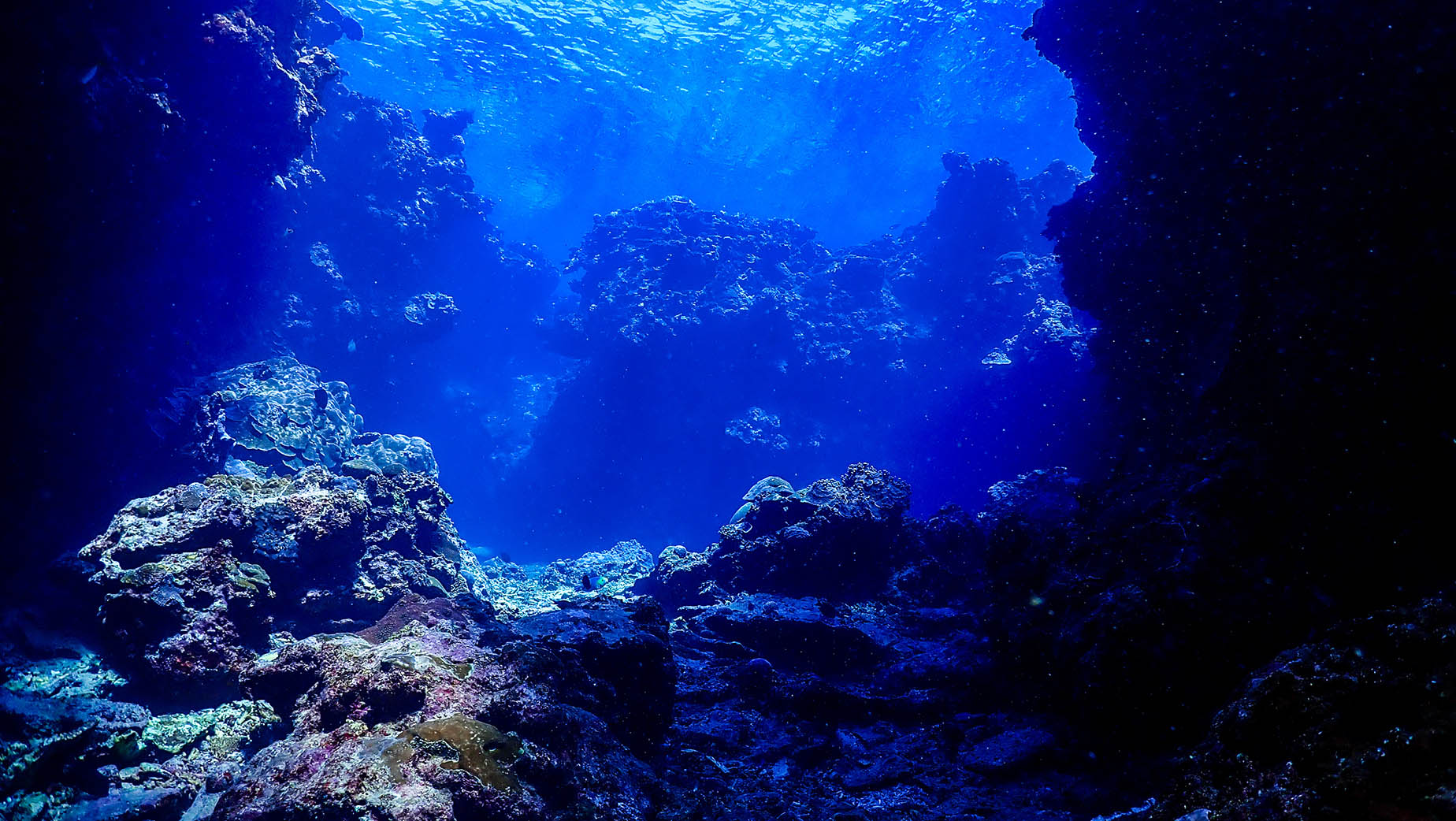 Diving Sesoko Island's labyrinth of caves and crevasses is suitable for all skill levels, thanks to the relatively shallow and calm water. Navigate tight twists and turns through tunnels and arches before being bathed in sunlight from above in a large open-topped underwater cavern.
Book a labyrinth tour at one of the dive shops, which offer a variety of beach and boat dives around both Sesoko and Minna islands.
Artisanal cafes and crafts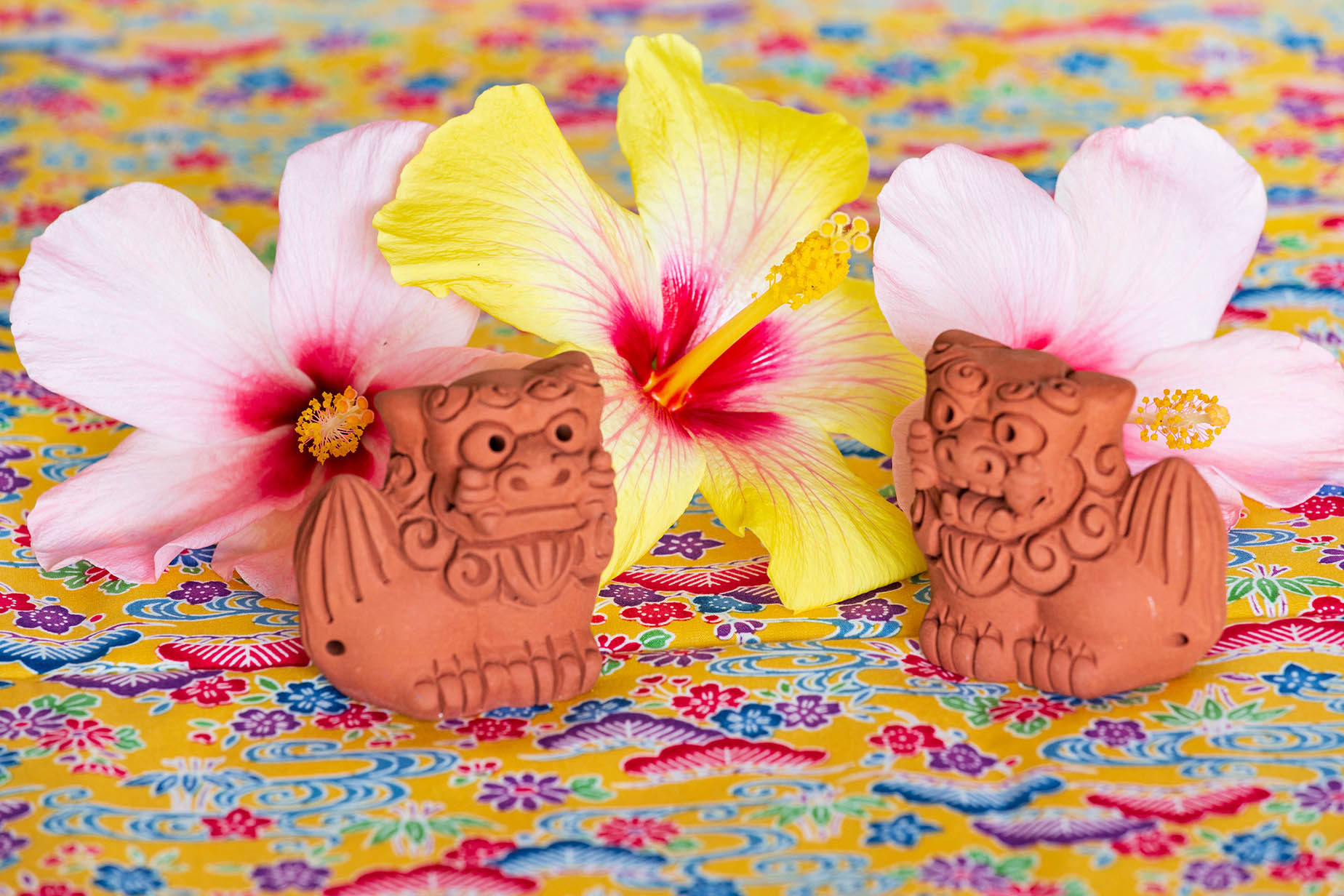 Seek out one of the secluded cafes on Sesoko Island and let time lapse. Appreciate the artistry of traditional bingata (Okinawan patterned textiles) or turn your hand to making a shisa, an Okinawan guardian lion.
Where to stay
Accommodation is dotted across the island, ranging from immaculate resort hotels to beachside guesthouses and designer villas.
Getting to Sesoko Island
Sesoko Island is easily accessed by car. The island is a 15-minute drive from Chuarumi Aquarium. The journey from Naha Airport takes 90 minutes via the Okinawa Expressway toll road.