Kita-Daito Island
Southern Okinawa Main Island
Reconnect with the simple life on remote Kita-Daito Island
The jagged coastline of Kita-Daito Island rises out of the ocean some 360 kilometers to the east of Okinawa's main island. Learn the local history and enjoy fishing, cycling, and the relaxed pace of island life.
About Kita-Daito Island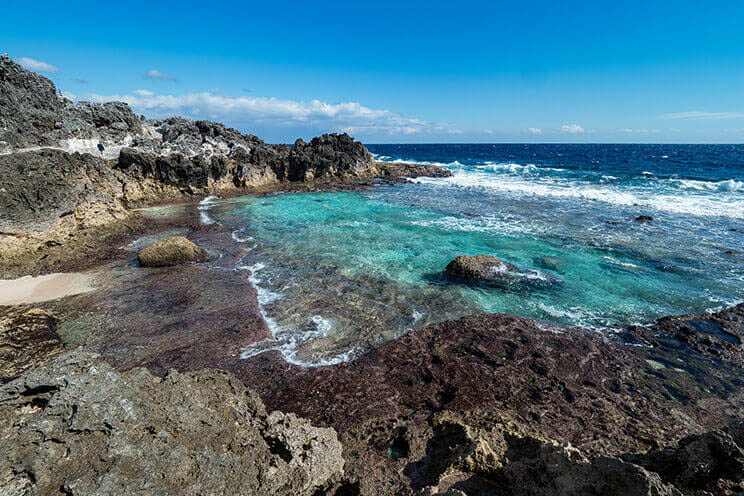 Kita-Daito Island is less than 12 square-kilometers. The subtropical oceanic climate means the island is warm all year round, with low rainfall.
Traces of the past
The remote Daito Islands were discovered in the mid-1500s and were originally referred to as Ufuagari, or the "Great East," islands. Kita-Daito Island remained uninhabited until the Meiji era (1868–1912), when early settlers came from Hachijo Island in the Izu archipelago to start sugar cane farming. The roots of Okinawan and Hachijo cultures are preserved, and both dialects are spoken on the island.
The discovery of large deposits of phosphate-rich guano, used in fertilizer and gunpowder, led to the construction of a mine on the island. The population peaked around this time, and the ruins of the phosphate mine still stand as testament to the scale of the operation.
Explore by bike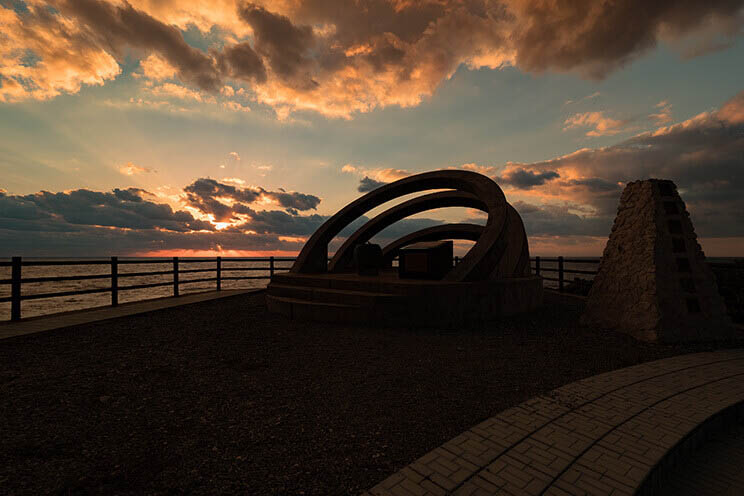 Cycling is a great way to get around the island. Soak up the atmosphere of the limestone cliffs and rocky coral shore from the coastal road before heading inland to ride alongside the swaying sugarcane plantations.
The "East End of Okinawa Monument" is at Cape Makkuro. Arrive before dawn to catch the earliest sunrise in Okinawa, with spectacular panoramic views out across the unbroken horizon. Sunsets on the island are equally impressive.
Island experiences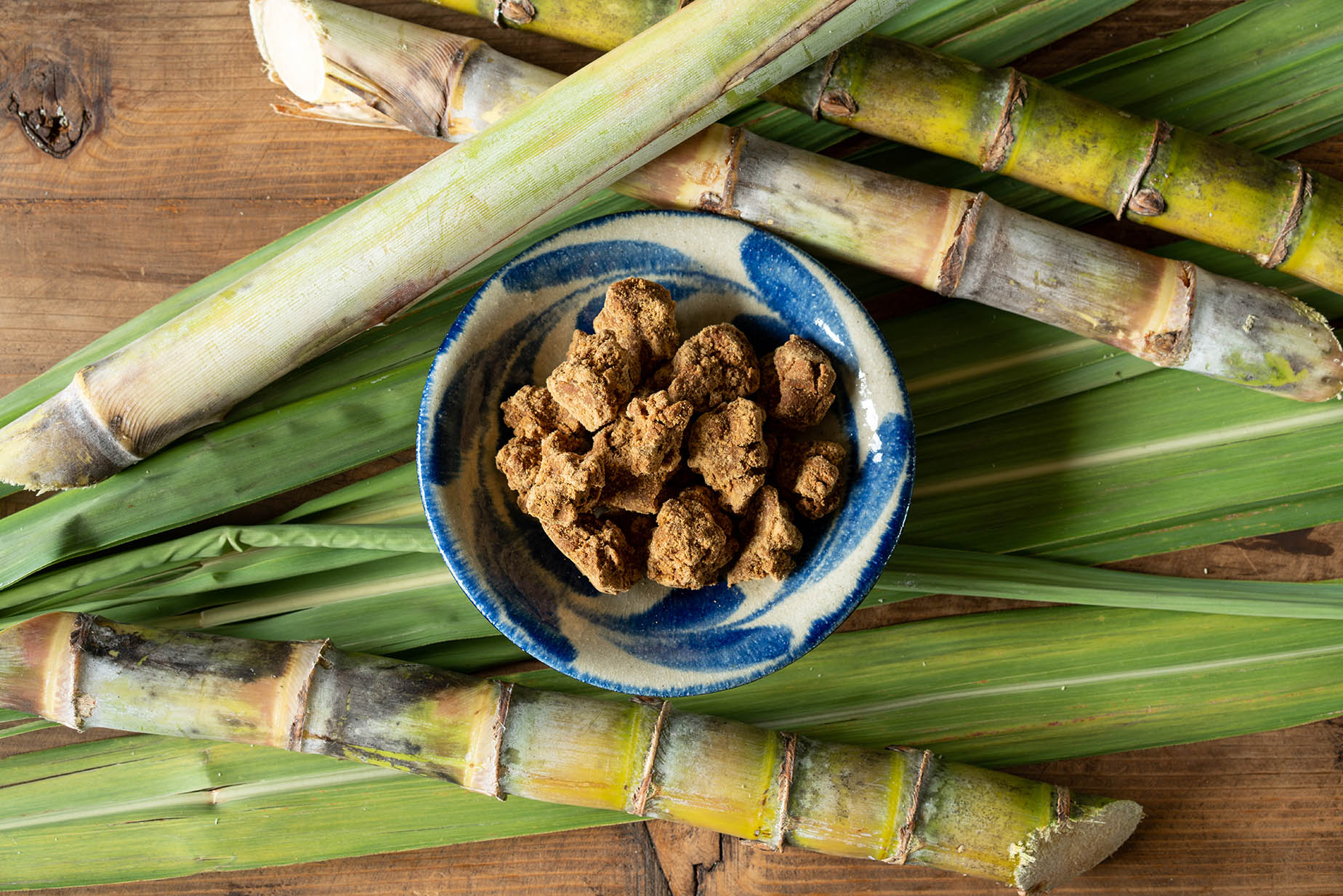 Kita-Daito Island is an angler's paradise. Offshore fishing is a great opportunity to land big fish such as yellowfin tuna and swordfish, whereas fishing from the rocky shoreline may net smaller fish. Be sure to sample some sushi as well.
You can turn your hand to making traditional brown sugar using the juice from sugarcane grown on the island. Locals guide you through the process before inviting you to try the sugar with some gettoucha, an Okinawan tea made from shell ginger leaves.
Snorkeling is a great way to explore the coastal waters around the island but seek advice as to where it is safest to do so.
Where to stay
There are only two places for visitors to stay on the small island. One is a small, rustic lodging popular with fishers, and the other is a bigger accommodation facility with both western- and Japanese-style rooms.
Getting to Kita-Daito Island
Kita-Daito Island is accessible by airplane and ferry from Okinawa's main island. Direct flights on a small, twin-propeller airplane from Naha are scheduled several times a week. The trip takes 65 minutes. The ferry operates once a week and takes around 15 hours.