Ishigaki Island
Yaeyama Islands
A subtropical paradise and gateway to the Yaeyama Islands
Ishigaki Island's idyllic subtropical setting offers a wide array of exciting activities, relaxing views of the deep blue ocean, and a dose of traditional island culture. The island also serves as a gateway to the Yaeyama Islands, a group of stunning remote isles 400 kilometers southwest of Okinawa's main island.
Highlights
Exploring Kabira Bay's pristine waters and colorful fish from a glass-bottom boat
Diving and snorkeling to see beautiful corals, manta rays, and sea turtles
Listening to heartfelt island folk songs accompanied by the sanshin
About Ishigaki Island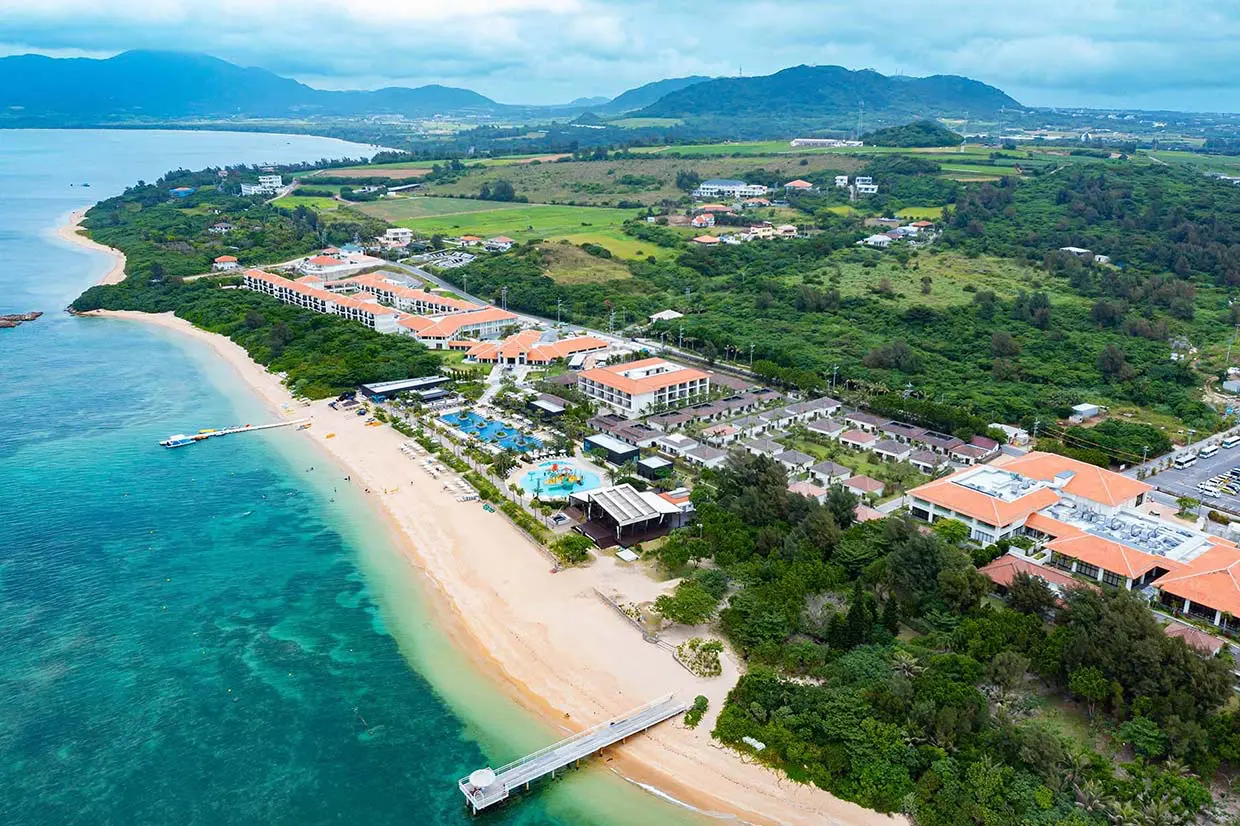 Ishigaki Island is the most populated of the islands in the Yaeyama Island chain. Much of the island is covered in thick, subtropical vegetation, however it has well-established accommodations, a fully developed city, and an airport. The island is part of Iriomote-Ishigaki National Park.
Direct flights from major Japanese cities, as well as Taiwan and Hong Kong, make Ishigaki Island relatively easy to get to, and Ishigaki Port serves as a gateway to the other islands in the Yaeyama Island chain. With a circumference of 160 kilometers, visitors exploring by car will want a full day to circle the island.
Breathtaking views and sunsets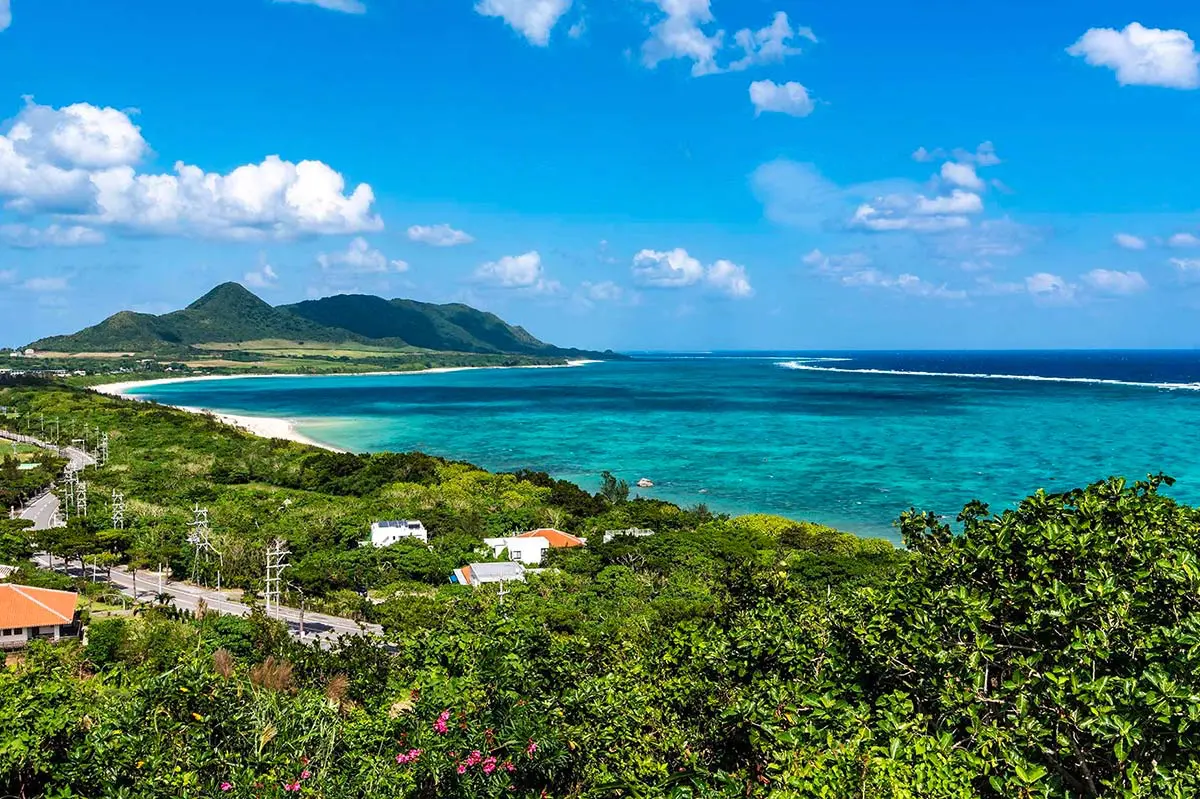 The observatories and lighthouses around Ishigaki Island offer incomparable views of ocean vistas and spectacular sunsets. On a tour around the island, you can stop at Tamatorizaki Observatory on the east side, or Hirakubozaki Lighthouse at the northernmost tip of the island. Nosokodake Observatory has panoramas of the island's mountains and turquoise coastal waters.
The aptly named Ishigaki Sunset Beach in the far north of the island is perfectly positioned for watching the sunset. Oganzaki Lighthouse, on the island's western peninsula, is also popular during the golden hours of the evening.
Exploring the open waters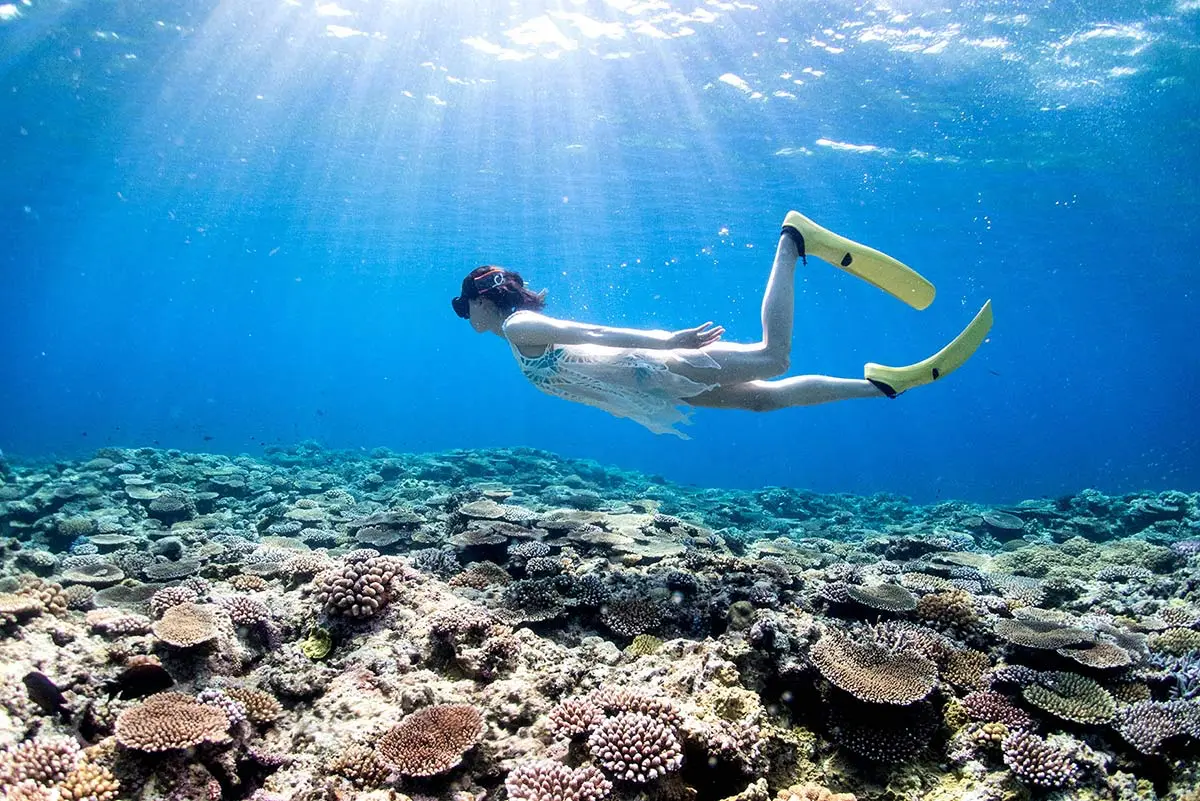 Swimming, snorkeling, diving, and glass-bottom boat tours are among the most popular water activities on Ishigaki Island. At Kabira Bay, visitors can soak in the scenery of white sand beaches, blue waters, pretty islets, spectacular coral, and tropical fish on boat tours. Swimming and snorkeling from the beach are not permitted here, however.
Shiraho Reef, on the southeastern shore of Ishigaki Island, is home to the largest community of blue coral in the Northern Hemisphere, and there are glass-bottom boat tours to the reef. Maesato Beach in the south has lifeguards and an array of facilities and activities. It is one of the closest beaches from Ishigaki Port.
Huge reef mantas frequent the waters around Ishigaki Island throughout the year, with the summer months (July to mid-October) offering the best chances to see one. Scuba divers can enjoy the underwater scenery while encountering manta rays and a variety of other marine life, including sea turtles, anemonefish (clownfish), damselfish, and nudibranchs.
Ishigaki Island's Blue Cave in the north is an excellent spot for sea kayaking, stand-up paddleboarding, and snorkeling.
Supreme stargazing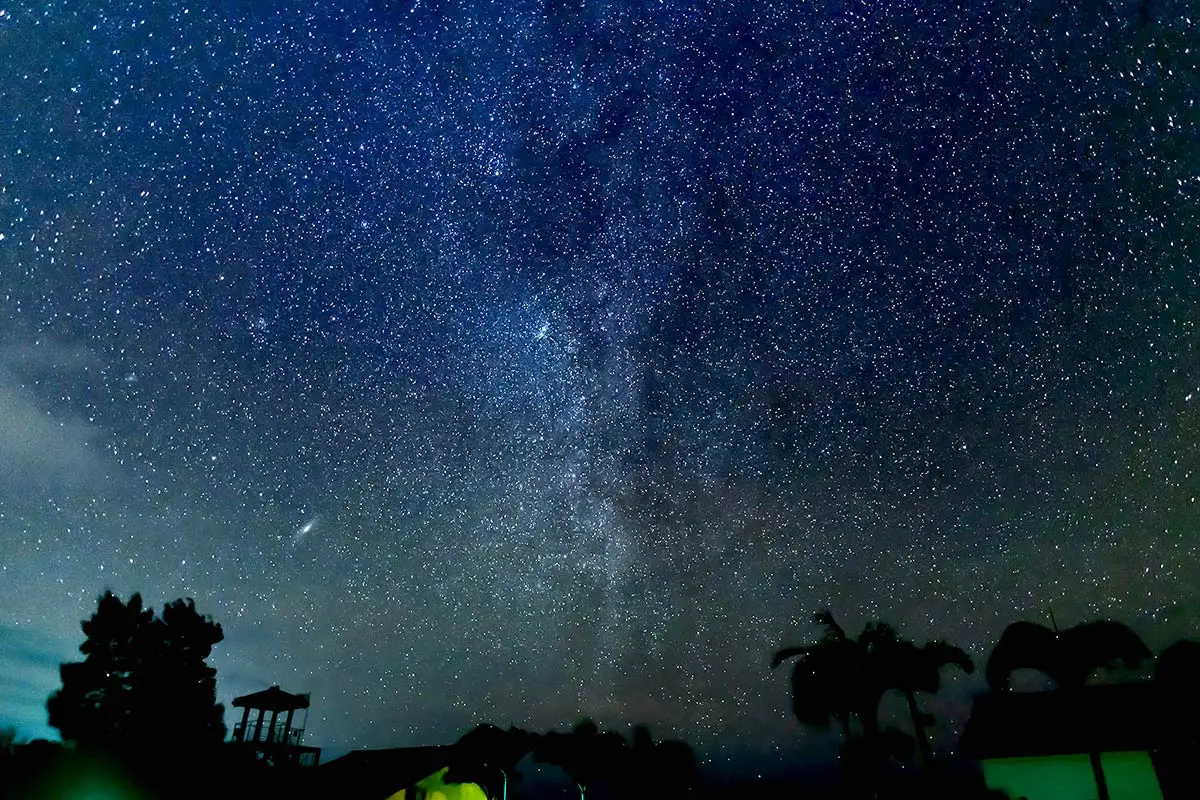 The Yaeyama islands are renowned for their high-quality stargazing. Iriomote-Ishigaki National Park, which encompasses parts of Ishigaki Island, is designated an International Dark Sky Park (ISDP). Along with star clusters such as the Pleiades and the Milky Way, 84 out of the known 88 constellations are visible from Ishigaki Island. Visitors can enjoy light-pollution-free skies filled with dazzling stars on guided night tours, and at places like Kabira Bay and Banna Park.
Heartfelt island traditions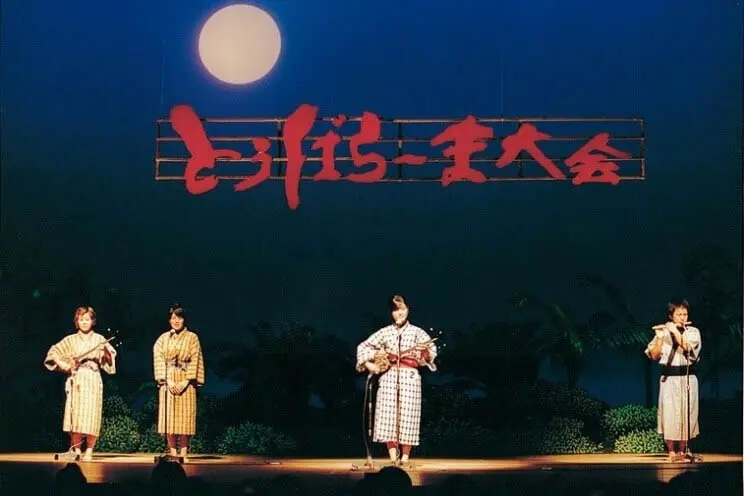 Musical traditions are a part of the fabric of Ishigaki Island. The island has long been known as "the country of poets, the island of songs, and the land of dance," and has a unique entertainment culture. The traditional Yaeyama Islands folk song Tubarama, which couples poignant lyrics with beautiful melodies, is sung by many as a love duet. Visitors may see and hear musicians at restaurants and events singing folk songs and playing the sanshin, a three-stringed instrument akin to a banjo made with snakeskin.
Crafts such as Ishigaki-yaki pottery embody the spirit of the Yaeyama Islands. Ishigaki-yaki pottery is distinguished by its mesmerizing blue-green color patterns and dark glaze made from the island's mineral ore.
Where to stay
Many of the island's accommodations are concentrated at its southern end, in Ishigaki City or around the port area. Some boutique hotels and guesthouses can be found in remote areas along the main road that circles the island. The wide range of options includes high-end beachside resorts with stay packages and family-friendly activities, apartment rentals, business hotels, guesthouses, and dormitory-style hostels.
Getting to Ishigaki Island
New Ishigaki Airport (Painushima Ishigaki Airport) on Ishigaki Island serves direct flights from Fukuoka, Nagoya, Osaka, and Tokyo, taking between 2–3.5 hours. Direct flights from Naha, on Okinawa's main island, take around one hour. There are also international flights from Taiwan (1 hr) and Hong Kong (2 hrs).