Miyako Island
Miyako Islands
Escape to a beach paradise and swim in clear, turquoise waters
Miyako Island is a beach-lover's paradise of immaculate, white sandy beaches. Only around 50 minutes by air from Naha, Miyako Island is a charming place to let your cares slip away while gazing out at the endless blue sea.
Highlights
Relax on one of the island's beautiful beaches
Enjoy stunning views of the shimmering turquoise waters from Higashi-Hennazaki Cape
Savor great culinary delights like sweet mangoes and delicious Miyako soba noodles
About Miyako Island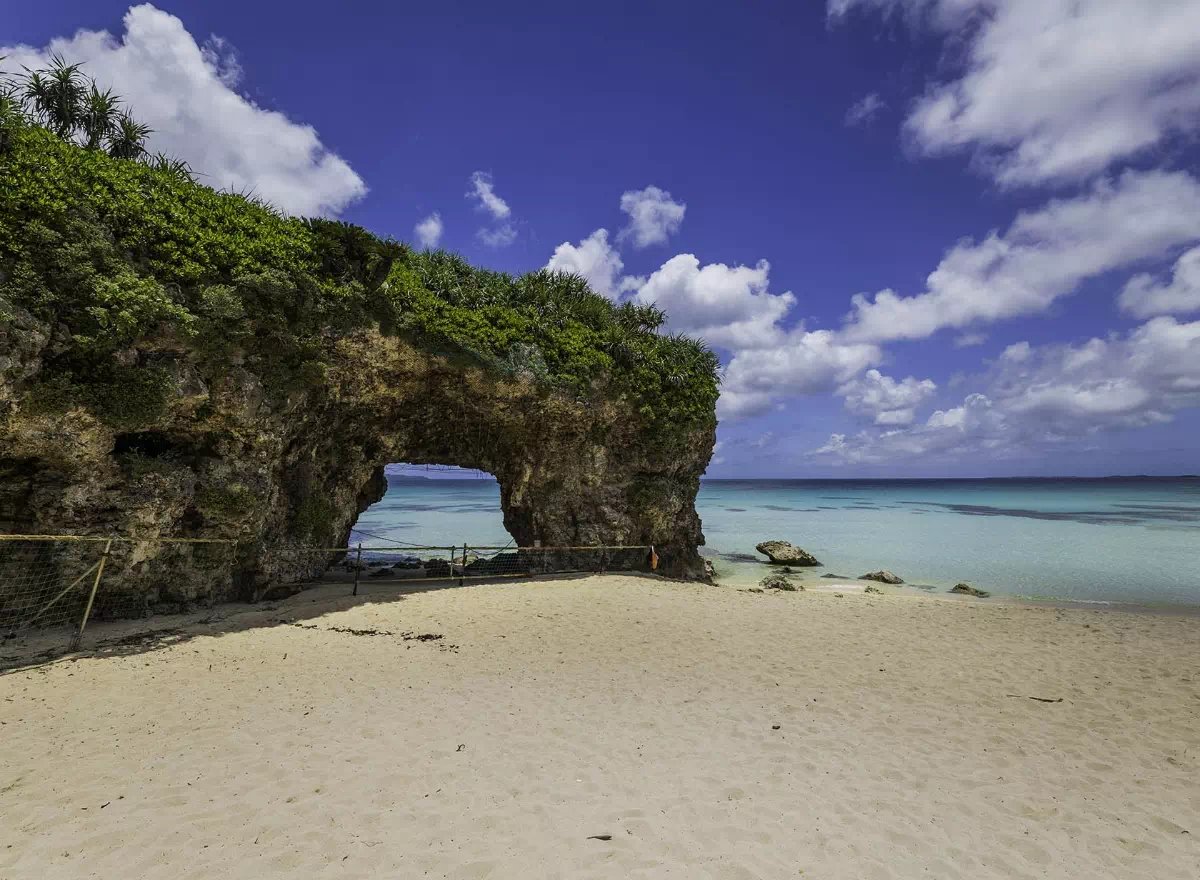 Miyako Island is the largest of the Miyako Islands and lies approximately 300 kilometers to the southwest of Naha, halfway between Taiwan and the main island of Okinawa. At 159.26 square kilometers, it is still quite compact in size, and a drive from Nishi-Hennazaki to Higashi-Hennazaki, the two furthest capes, can be completed in around 45 minutes.
Beautiful beaches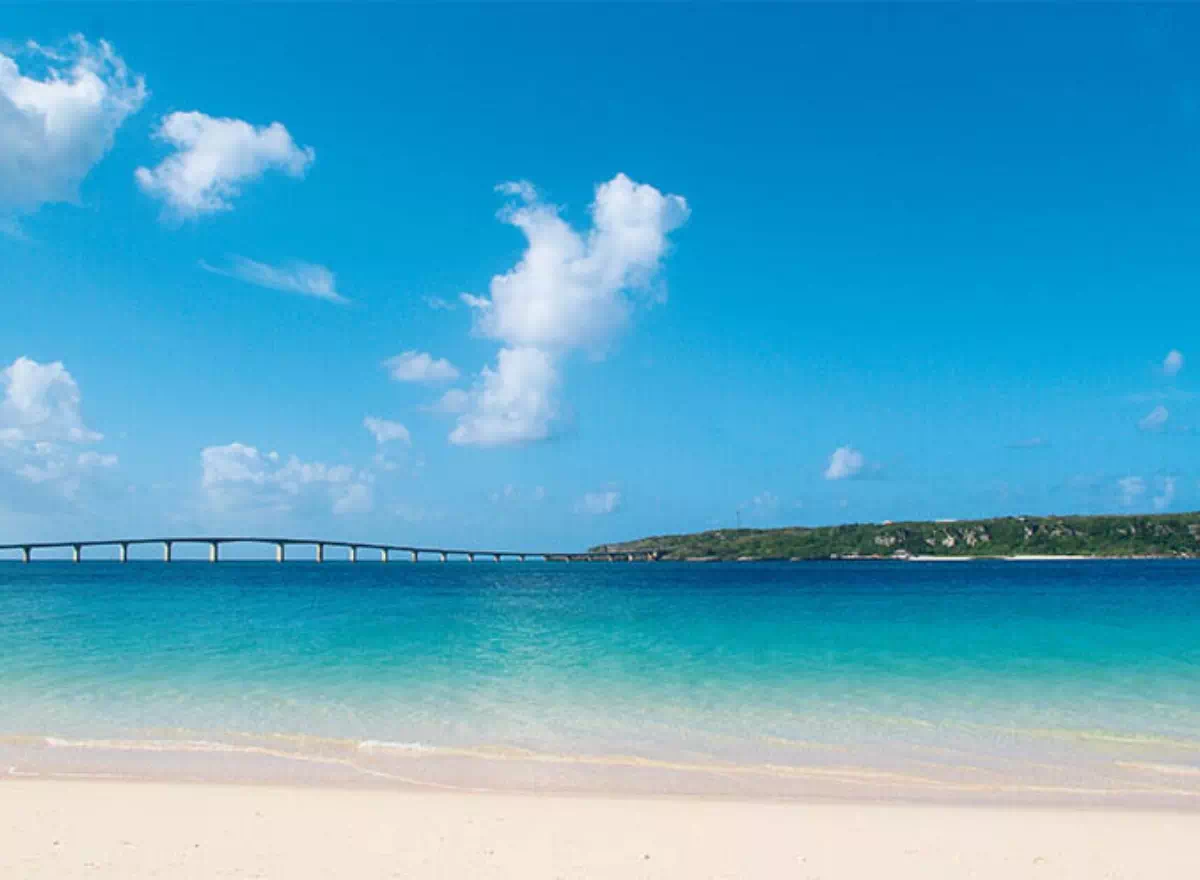 Miyako Island's pure, unspoiled beaches are fringed by shimmering, blue waters. At seven kilometers long, Yonaha Maehama Beach is among the longest of the island's beaches, and often appears in lists of Japan's top beaches.
Swim or snorkel in the shallow, transparent sea at Aragusuku Beach and you might see brightly colored subtropical fish! Compact Sunayama Beach, known for its arch-shaped rock, is tucked away in a small cove, and is accessed by walking through a narrow tunnel of trees.
Travel cape to cape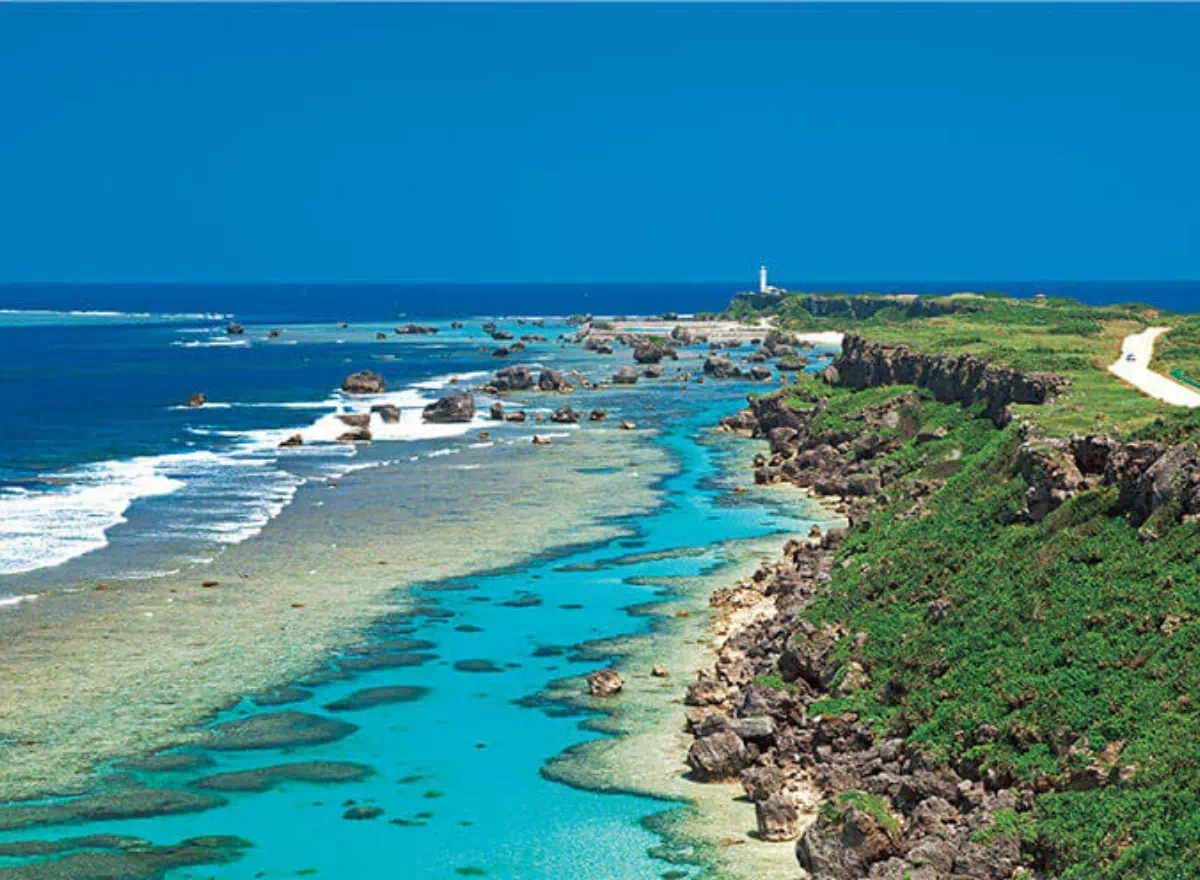 Higashi-Hennazaki is a thin, 2-kilometer-long cape flanked by the Pacific Ocean to the south and the East China sea to the north. At the very end of the cape stands a slim 24.5-meter-high white lighthouse. Head here for views of the cape's dramatic, rugged coastline, punctuated by large rocks scattered about in the swirling waters.
The more serene Cape Nishi-Hennazaki, located on the northwestern tip of Miyako Island, offers views of Irabu Island to the left, and Ikema Island and Ikema Bridge to the right. Drive cape to cape to fully experience the exquisite beauty of the island.
Island hopping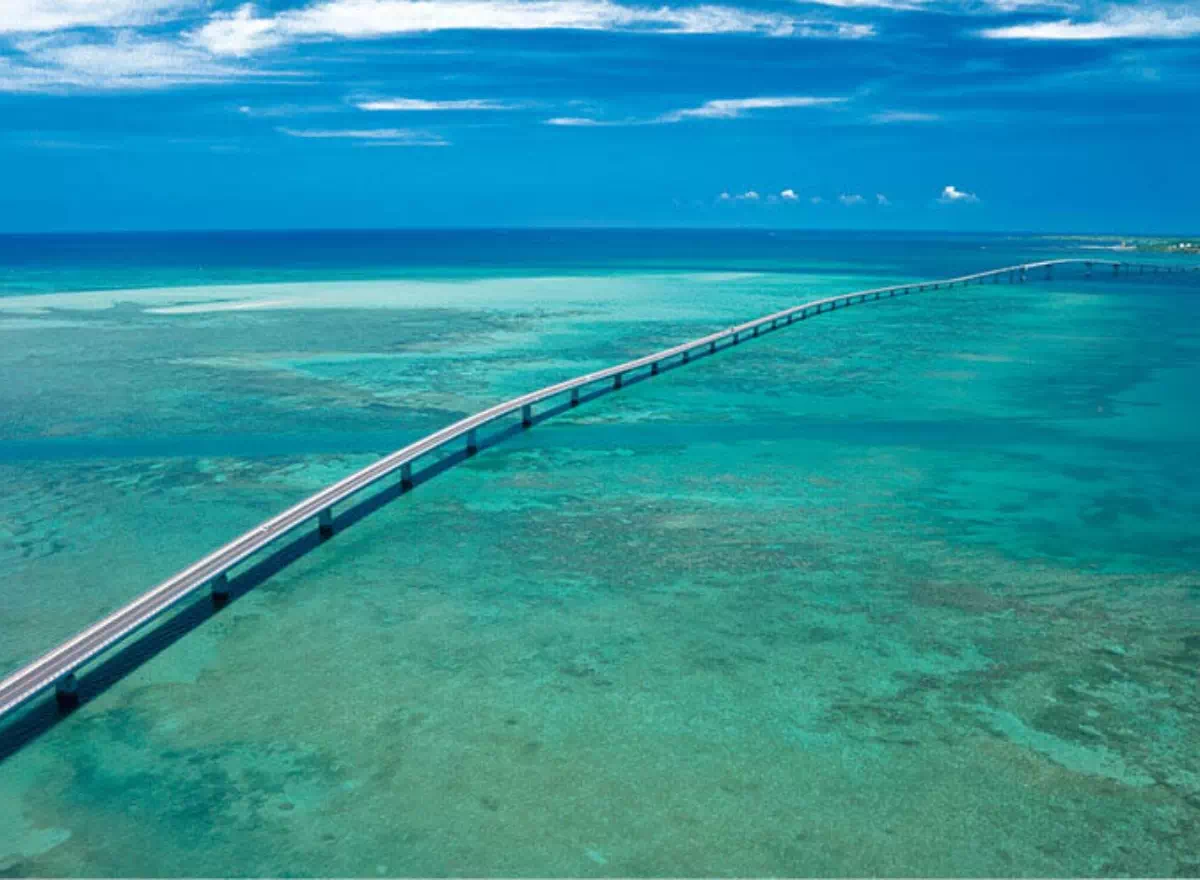 Miyako Island is connected to nearby smaller islands by a series of small bridges. Irabu Bridge runs over to Irabu Island, and at 3,540 meters, it is the longest toll-free bridge in Japan. Smaller bridges connect Irabu and Shimoji islands, giving visitors additional beach options. On Shimoji Island, there is a boardwalk around Tooriike, two dramatic marine ponds connected to each other and the sea by an underwater cave system.
Ikema Bridge connects the northern tip of Miyako Island with Ikema Island, a small island with wetlands and interesting rock formations. Cross Kurima Bridge to the south of Yonaha Maehama Beach to visit Kurima Island and its secluded beaches.
Marine activities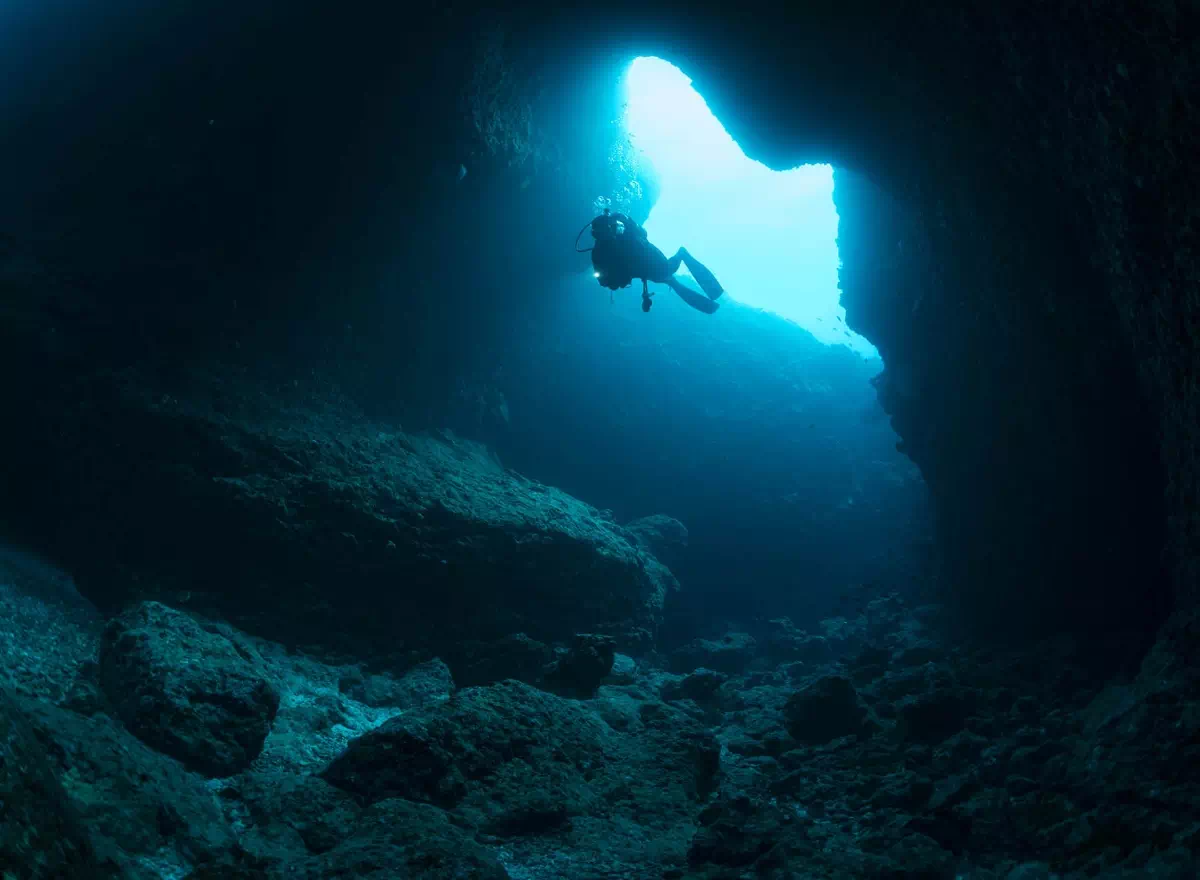 Miyako Island is a diving mecca, with a wealth of dive sites to explore, including many underwater caves and caverns. Visit one of the dive shops on the island to explore Miyako Island's abundant underwater environment.
Do not let a diving licence hold you back. Dive shops and tour operators also offer snorkeling tours to see coral gardens and sea turtles. Beaches popular for snorkeling include Aragusuku and Shigira. For something different, try stand-up paddle boarding at Imugya Marine Garden or go kayaking at Pumpkin Hole, an ocean cave with unique pumpkin-like rock formations. Parasailing, jet ski experiences, and banana boat rides are also readily available across the island.
Savor fresh island food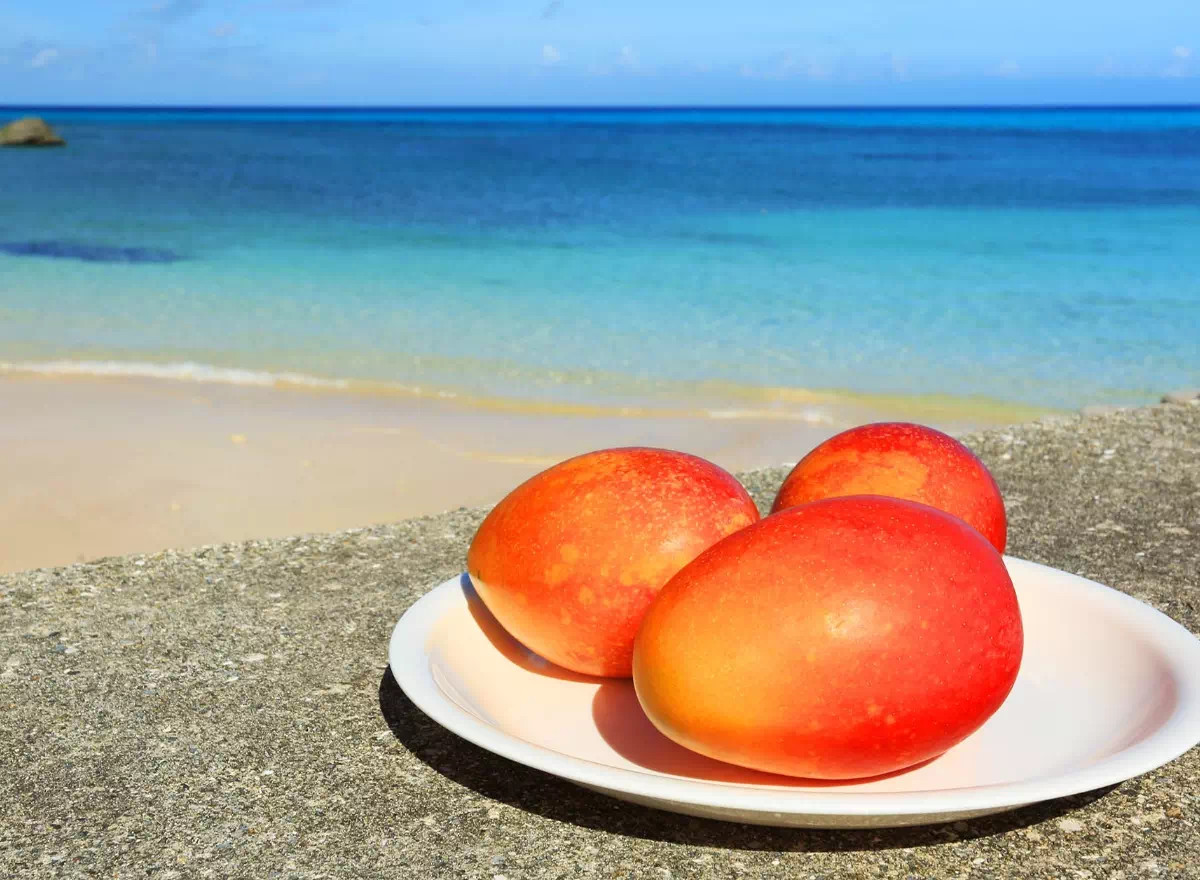 Delight your senses with succulent, melt-in-your-mouth Miyako beef, delicious Miyako soba (noodles served in broth), or fresh fruit. Okinawa prefecture boasts the highest mango yield in Japan, and Miyako Island's warm subtropical climate is optimal for growing fresh, juicy mangoes. The season for Miyako Island's delicious mangoes is June through August. Enjoy them fresh, juiced, or with shaved ice desserts.
Where to stay
There are a number of different accommodation options available on Miyako Island to suit different styles and budgets, from luxury beachside resorts and pool villas to vacation cottages and smaller guesthouses (minshuku).
Getting to Miyako Island
Miyako Island is only accessible by plane. The flight from Naha on the main island of Okinawa takes around 45 minutes. There are also direct flights to Miyako Island from destinations on mainland Japan, such as Tokyo, Osaka, Nagoya, and Fukuoka.
International flights from certain Asian cities serve Shimoji Island, which is connected to Miyako Island by bridge.