Kurima Island
Miyako Islands
Enjoy beautiful beach views, sunsets, and stargazing on Kurima Island
Kurima is a quiet, remote island with many sugarcane and tobacco fields. It is just a short drive from Yonaha Maehama Beach. Come here for delightful scenery, soak up the relaxed island vibe, and keep an eye out for handmade crafts.
About Kurima Island
Only nine kilometers in circumference, Kurima is a small, teardrop shaped island located to the southwest of Miyako Island. The island is easily accessible as it is connected to Miyako Island by bridge.
Panoramic views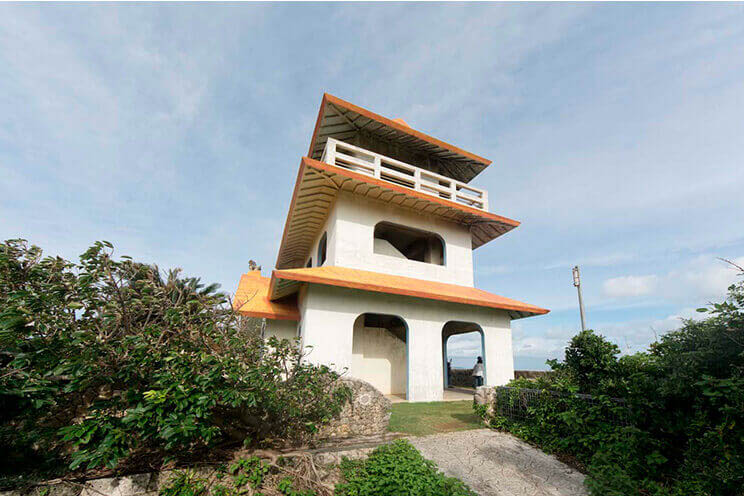 The Ryugujo Castle Observatory is an attractive three-storied building decorated with murals. The observatory was built to emulate Ryugujo Castle, a legendary underwater castle depicted in Chinese and Japanese myths, believed to be home to a sea god. It is situated on top of a hill and commands views of the islands of Miyako and Irabu.
Seaside relaxation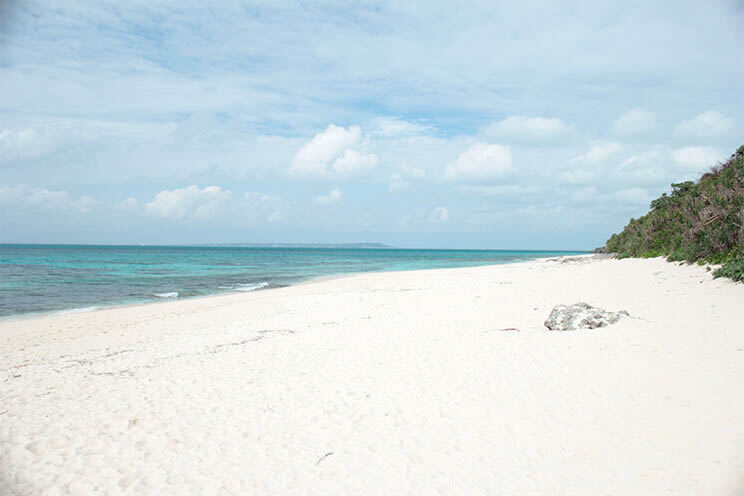 Kurima Island has some secluded beaches, many of which are good for stargazing and for viewing the sunset. There is a small beach near Kurima Port, which you can see as you drive across from Miyako Island. The beach has views of Kurima Bridge and the surrounding azure waters.
Sightseeing spots
History enthusiasts should head to Kurima-ga, the site of Kurima Island's historic wells. Before the establishment of the modern water system in 1975, people used to use groundwater for their daily needs. The wells were the only source of water in the area, and have been preserved to commemorate the importance of this site.
For something more irreverent, take a detour to a viewing spot named Tako Park. Tako means "octopus" in Japanese and this spot is home to a giant octopus statue on top of a cliff. Walk a short forest trail to get here and enjoy magnificent views out to sea.
Chic cafes and shops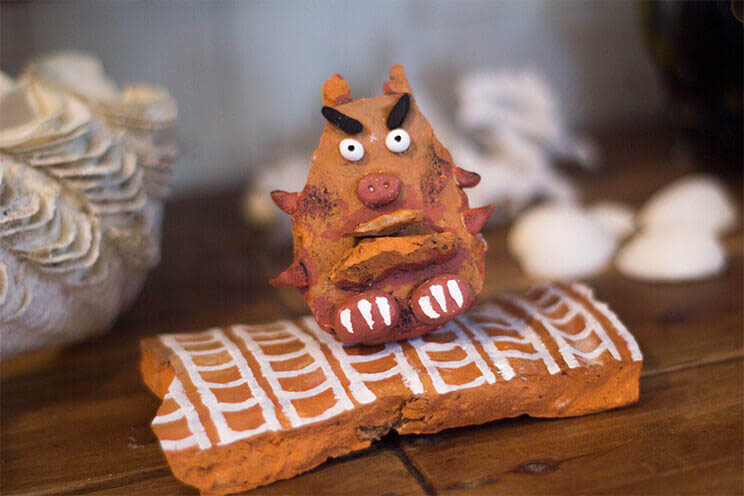 Kurima remains a quiet, remote island but many new boutiques, contemporary cafes and a smoothie bar have opened in recent years. Sample island flavors at eateries that prepare dishes using fresh, local ingredients.
Shops here sell unique Ryukyuan gifts, many of which are handmade, including Okinawan pottery, Ryukyu glass, and products made from bingata fabric. This brightly-colored cloth is made using a traditional dyeing technique, and typically features a pattern of recurring nature motifs like fish or flowers.
Where to stay
There are a few accommodation options on Kurima Island to suit different styles and budgets, from resort hotels to laidback guesthouses. Glamping is also an option.
For a broader range of options, consider staying on nearby Miyako Island.
Getting to Kurima Island
Kurima Island is easily accessible by car from Miyako Island. There are no direct flights or ferries to this island.