Ikema Island
Miyako Islands
Nature's paradise on Ikema Island
The whole of Ikema Island has been designated a wildlife sanctuary: from the lush marshland at its heart to the biodiverse coral reefs off the coast. Time your visit to view migratory birds, unique rock formations, or to snorkel the "phantom continent."
About Ikema Island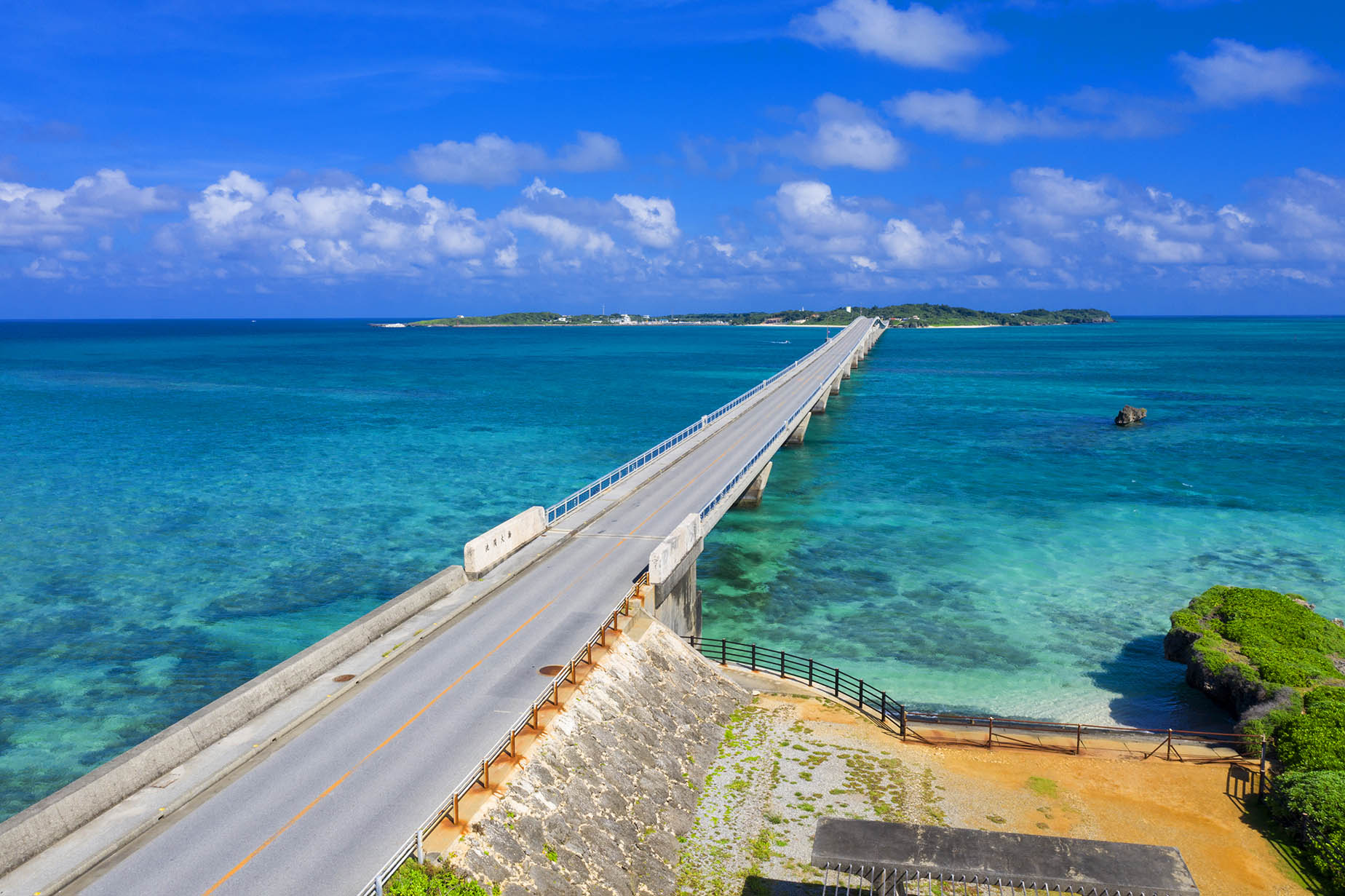 Ikema Island is connected to the northeast cape of Miyako Island by the approximately 1.5-kilometer-long Ikema Bridge. The island used to have a narrow strait which ran south from Funakusu Beach. However, early construction on the island led to the mouths of the channel being sealed, and the creation of the Ikema Marshland.
The phantom continent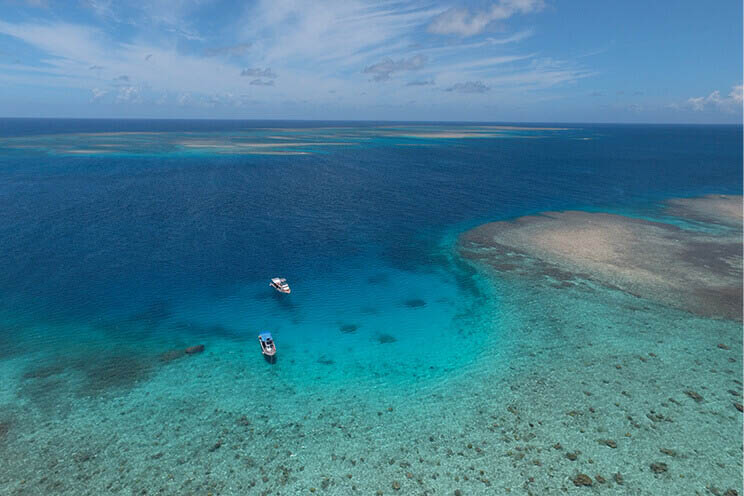 Visit the shallow waters of Yabiji to the northeast of Ikema Island for some of the best snorkeling in Okinawa. The sprawling collection of around 100 coral reef formations is teeming with marine life such as clownfish, kingfish, and sea turtles. Yabiji is dubbed "the phantom continent" because sections of the seabed become exposed for a few days a year during low spring tides.
Marshland wildlife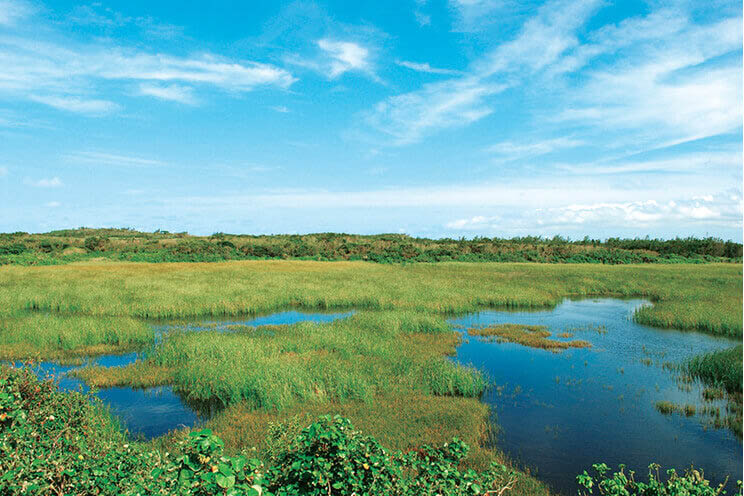 The 38-square-kilometer Ikema Marshland is the largest in Okinawa. Bird enthusiasts are drawn by the chance to glimpse buzzards and ospreys hunting, while ducks and herons take a break from their migratory travels. There are dedicated birdwatching facilities, such as observation huts.
Okagani crabs live in the surrounding area, and on evenings around a full moon in early summer, you can see groups of crabs venturing down to the coast to spawn.
Undisturbed shorelines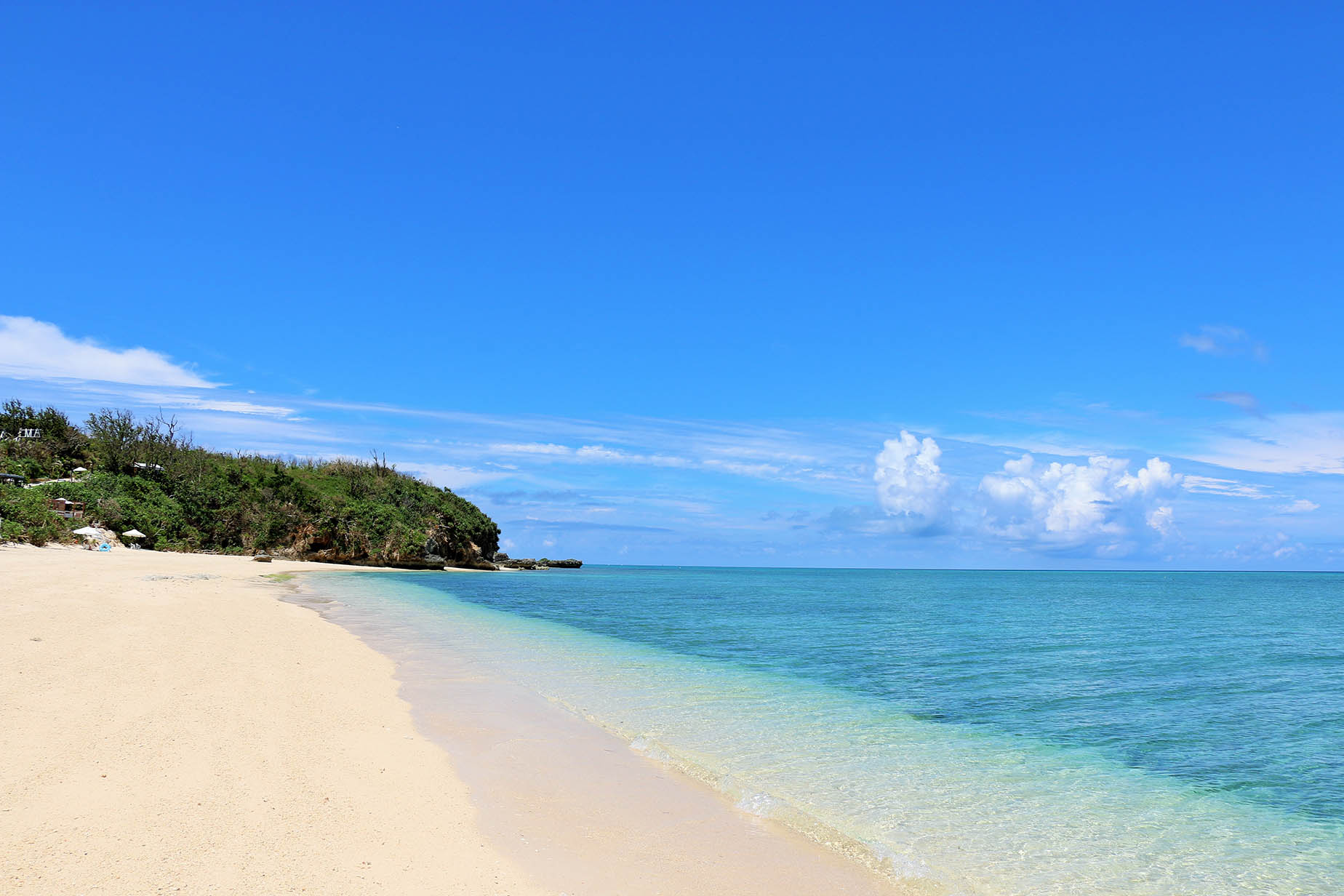 Ikema Island's beaches are quiet and remote. Funakusu Beach is a local favorite, with smooth sand and sapphire-blue water full of coral fish.
Ikizu Beach has the feeling of a private beach, as you will only have the odd fisherman for company. A nearby cliff's heart-shaped hollow emerging from the water at low tide is a popular photo opportunity; the nearby lighthouse is a great vantage point.
Funakusu and Ikizu beaches have no facilities or lifeguards so be mindful when visiting, especially when entering the water.
Where to stay
Ikema Island has a handful of beachside hotels and guesthouses.
Getting to Ikema Island
Ikema Island is about a 30-minute drive from Miyako Island. A flight from Naha Airport to Miyako Airport takes 45 minutes.