Irabu Island
Miyako Islands
Discover a secluded diver's paradise, luxury resorts, and a rich fishing culture
Irabu Island is known for its clear, transparent waters and fishery. Located on the same latitude as Hawaii and the Caribbean, Irabu and nearby Shimoji Islands are something of a diving mecca.
About Irabu Island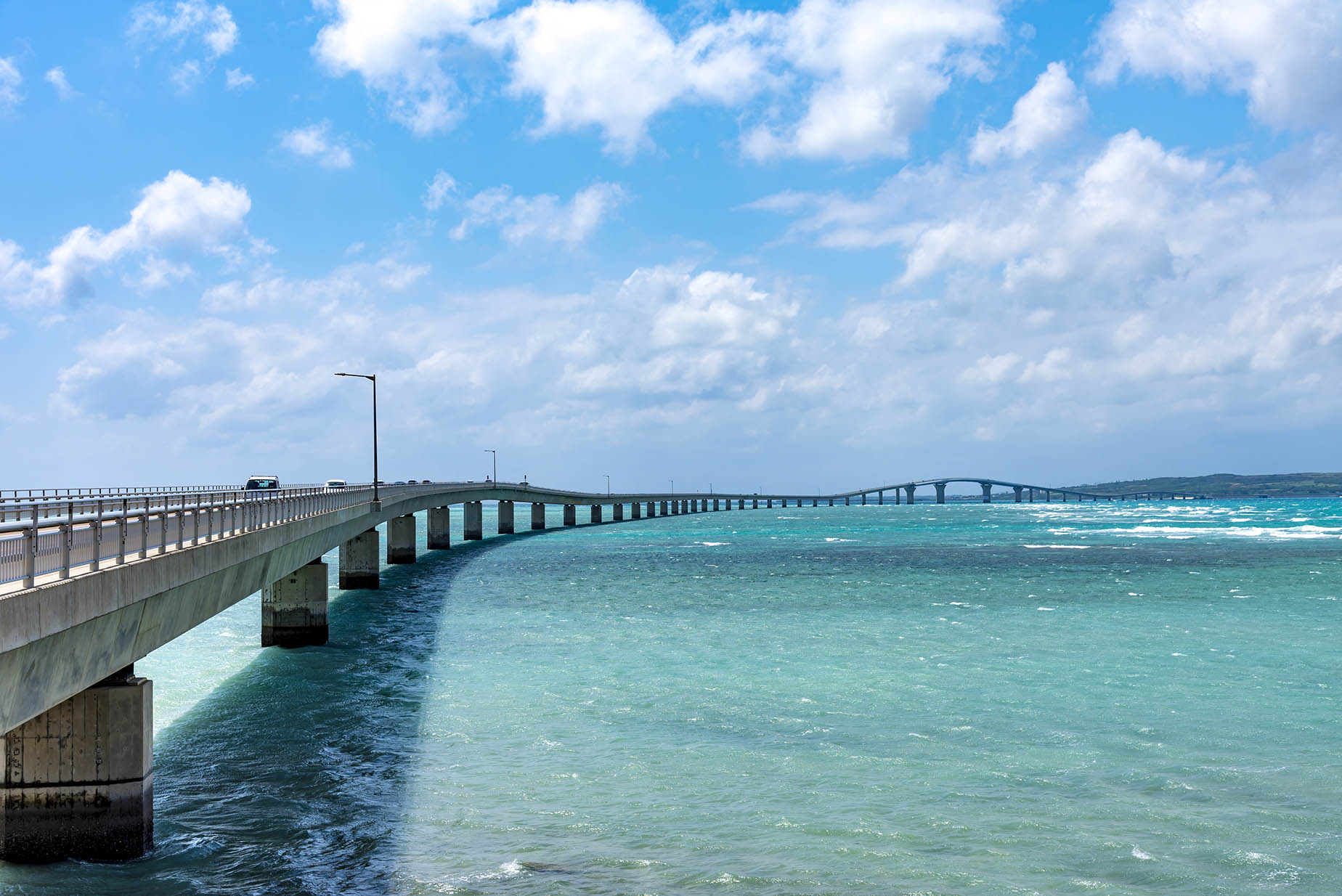 Irabu is the second largest of the compact Miyako Islands at about 30 square kilometer. The island is best explored by car and is accessible by road from Miyako Island, via Irabu Bridge. Irabu Island is connected to nearby Shimoji Island by several other bridges.
Miyako Island's diving paradise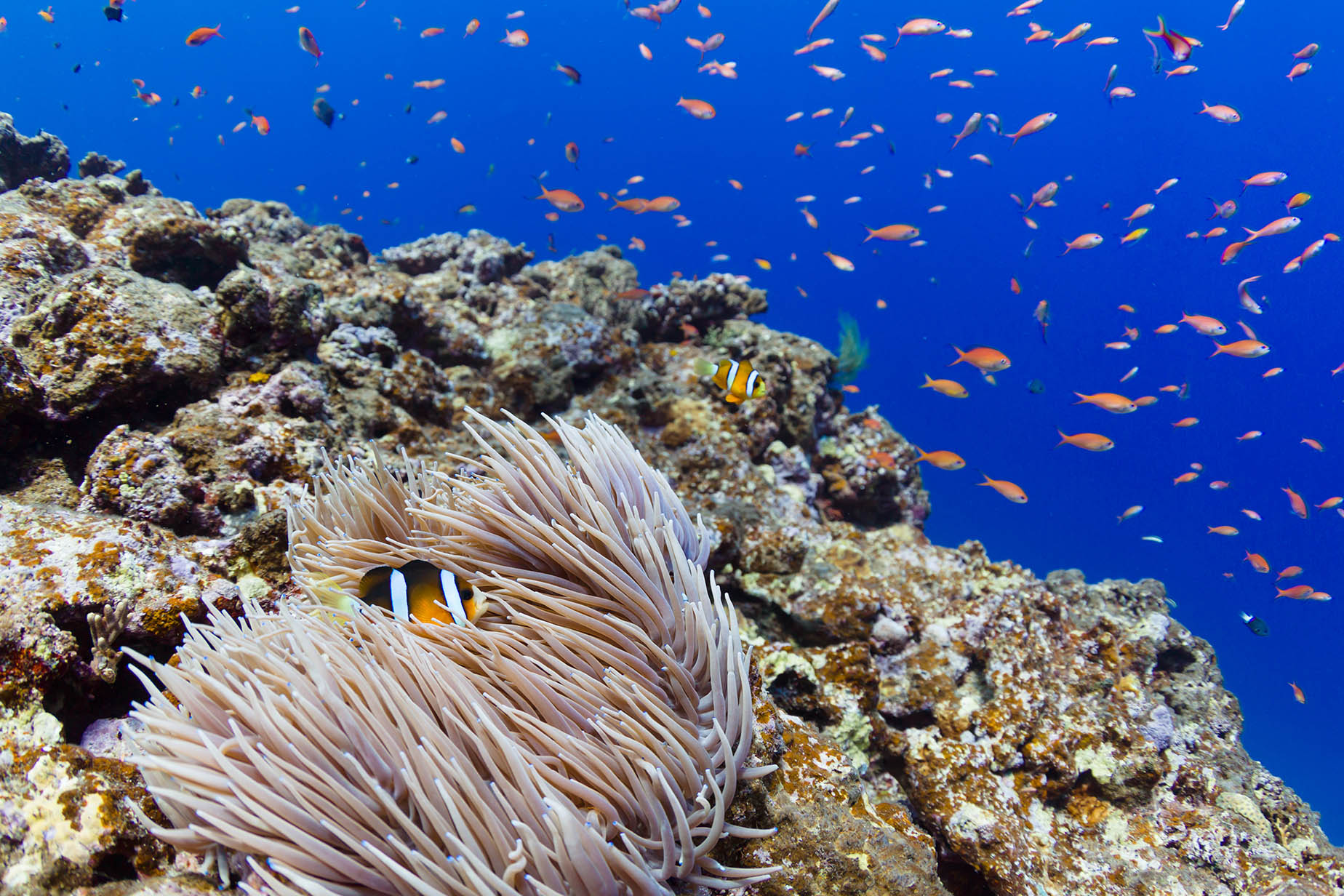 Irabu and Shimoji islands together comprise Miyako Islands' foremost diving destination. Dive in at different spots and at varying depths to explore shipwrecks, coral reefs, sea caves, and underwater arches. Note that while there are a few dive shops on Irabu Island, most dive shops are on Miyako Island and operate tours from Hirara Port.
Breathtaking seascapes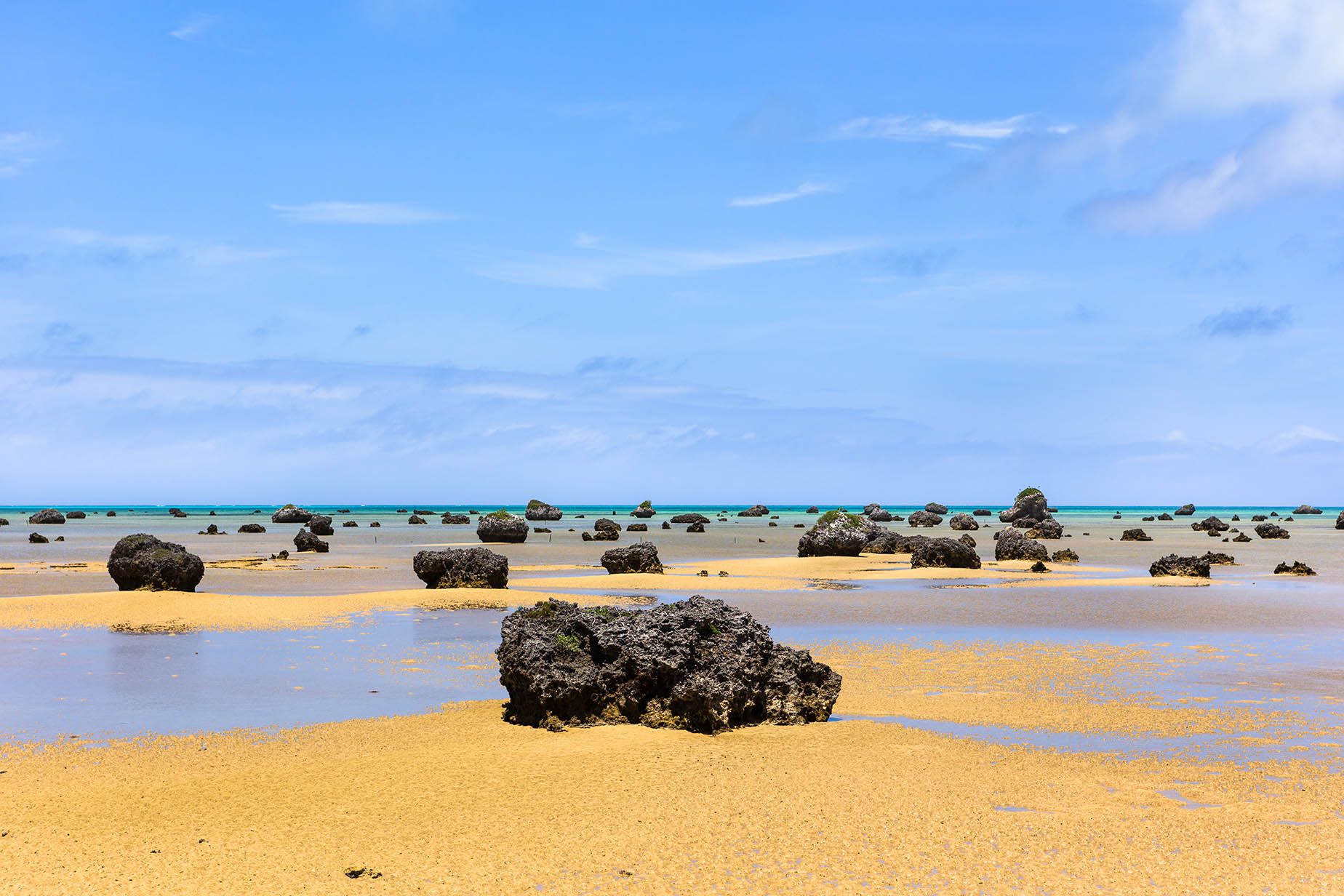 Irabu Island's seas are crystal-clear with excellent underwater visibility. Uncrowded Toguchinohama Beach boasts warm, calm, swimmable waters. Enjoy unique views at Sawadanohama Beach, where numerous large rocks are scattered haphazardly throughout the shallow waters.
Makiyama Observation Deck, situated at the highest point on the island, provides a bird's eye view of Irabu Island and the surrounding area. The deck was modeled after the symbol of the island, the grey-faced buzzard, and was constructed to depict the bird spreading its wings in flight. Irabu Bridge is another must-visit for views of the vivid, blue sea. It opened in 2015, and is Japan's longest toll-free bridge. There is an area on the bridge where drivers can pull over and take pictures.
Discover Irabu Island's marine traditions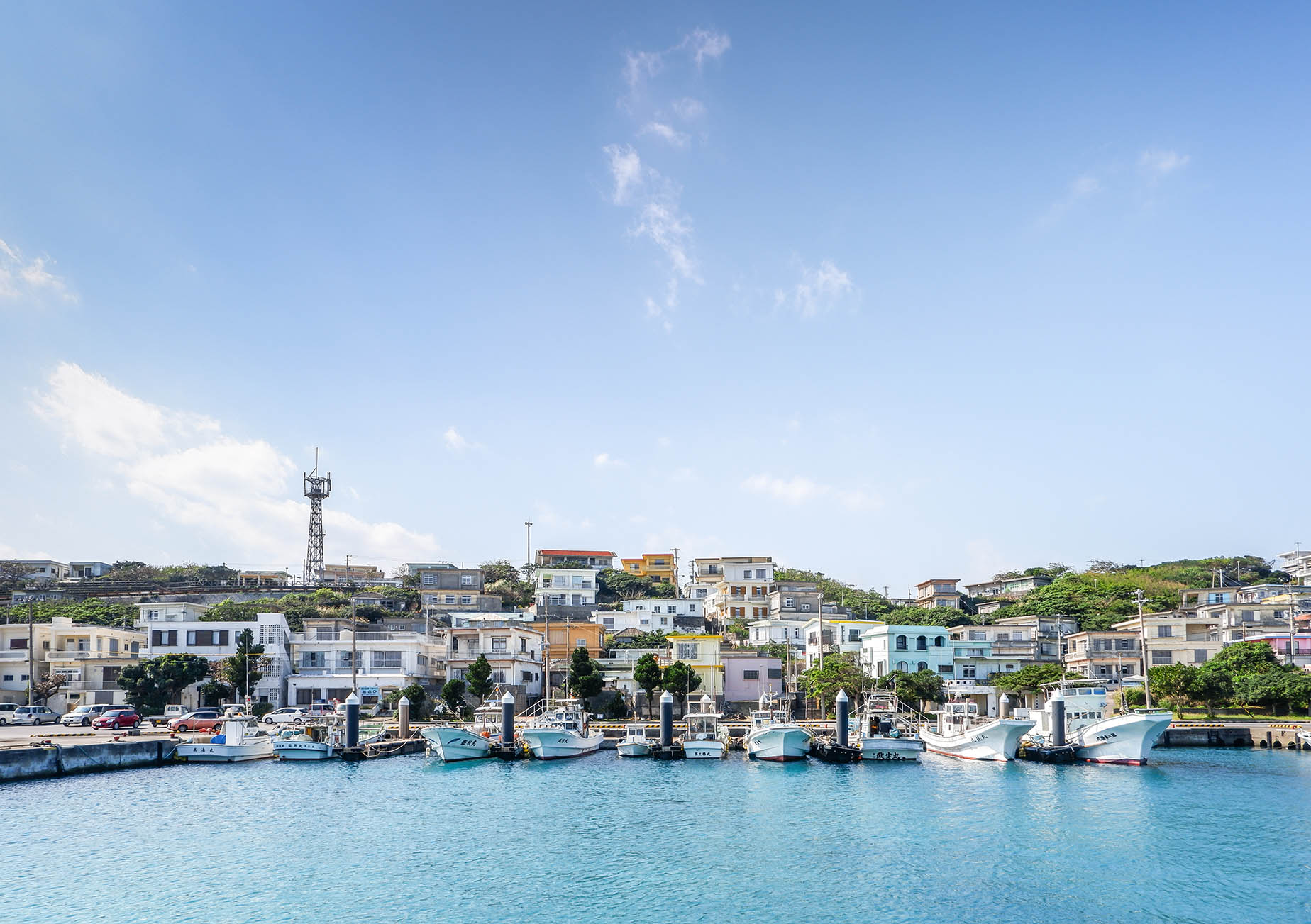 Visit Sarahama Fishing Port, a charming fishing town built upon a gentle hillside. The port is a major center for bonito fishing, and almost 80 percent of Okinawa's bonito catch is landed here. Enjoy fresh seafood at a local diner, or simply wander the town to soak up the town's marine culture and traditions.
Where to stay
There are upscale, luxurious sea-facing resort accommodations on the south and southwest sides of the island, but alternative and more budget-friendly accommodation options are also available.
Getting to Irabu Island
Irabu island is accessible by road from Miyako and Shimoji islands, both of which have airports with services to Naha and beyond. There are no ferry routes serving Irabu Island.