Shimoji Island
Miyako Islands
Experience secluded beaches, underwater caves, and beautiful sunsets
Shimoji Island is known for its beautiful beaches, cave-diving activities, and spectacular sunsets. Together with neighboring Irabu Island, Shimoji Island is a veritable divers playground.
About Shimoji Island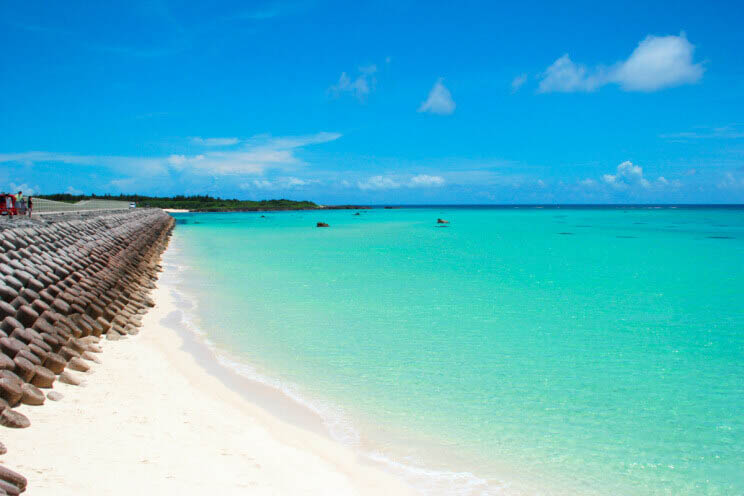 Shimoji Island is located to the immediate southwest of Irabu Island in the Miyako archipelago. The island is compact, yet has an airport with some international flight links. Shimoji Island is connected to Miyako Island via Irabu Island by bridge, so it is easy to visit by car.
Miyako Island's diving mecca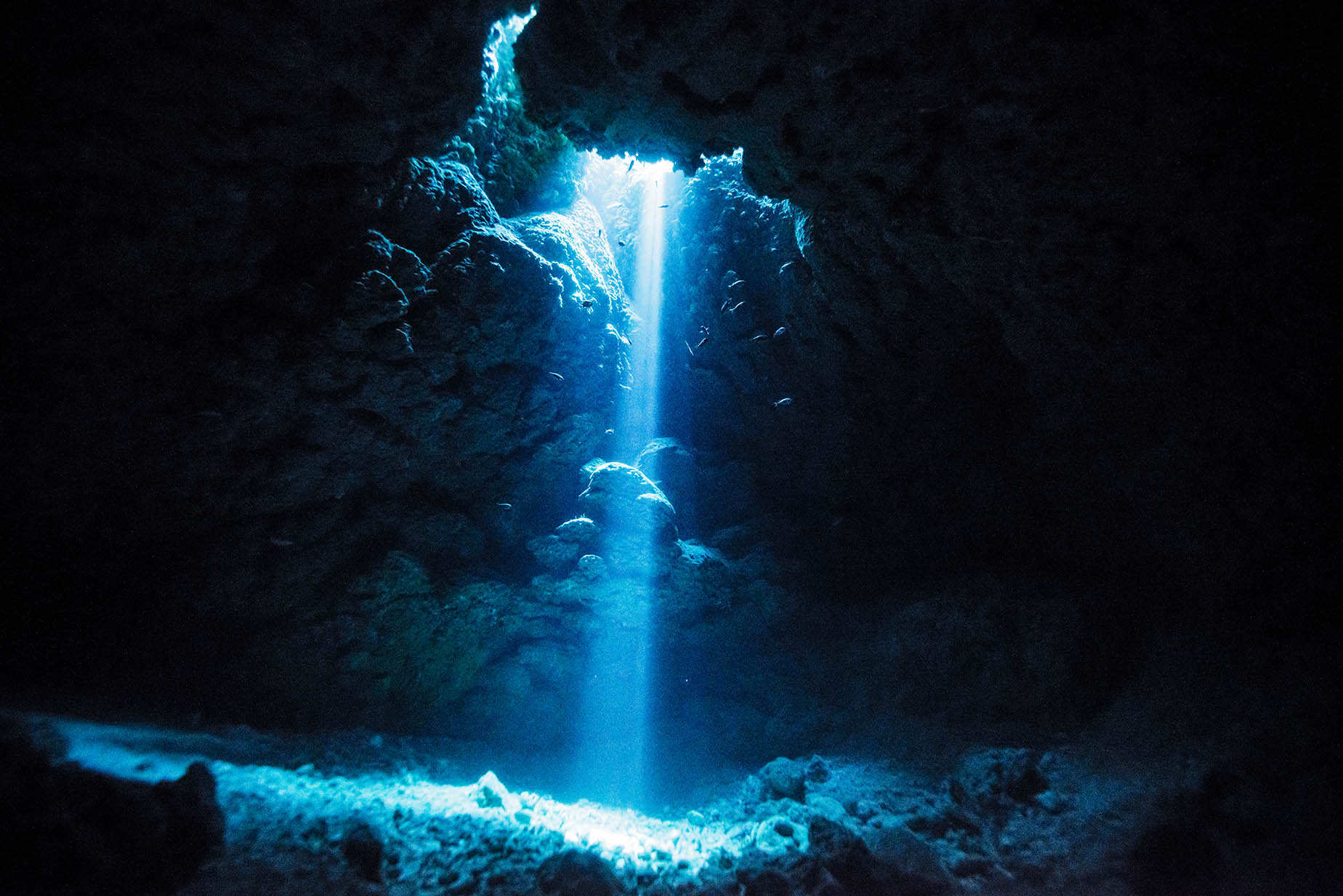 Shimoji and Irabu islands together make up Miyako Islands' premier diving destination. Shimoji Island, in particular, is known for cave-diving. Join a tour and explore the island's underwater caves.
Secluded beaches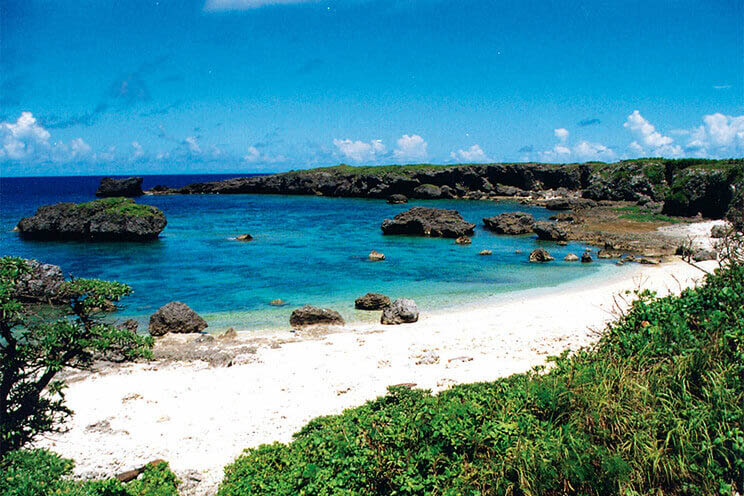 There is a beach on the west side of the island sheltered by a large coral reef that protects the bay from rolling waves. Visitors come here with instructors to snorkel in the highly transparent and remarkably calm waters.
The northern tip of Shimoji Island's airport runway is called "17END." The beach of the same name offers scenic views of the sun setting over the crystal-clear blue waters, and the opportunity to see planes take off and land. Please note that swimming is prohibited here.
Tooriike Pond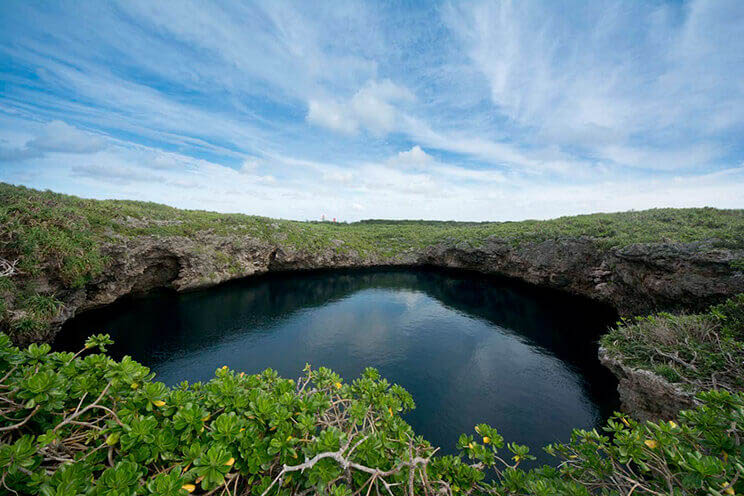 Tooriike Pond is a place of striking natural beauty bordered by the ocean. Two deep, blue ponds almost identical in size sit side-by-side, surrounded by lush, green vegetation. Visitors can view the spot from a wooden walking trail that loops around the ponds.
The ponds appear to be distinct and separate but they are actually connected by an underwater tunnel. An additional cavern links them to the sea. You can dive here, but exploring the tunnels requires advanced diving skills. Car parking is available at the start of the short walking trail around the ponds.
Where to stay
Accomodation options are quite limited on Shimoji Island. Nearby Irabu Island offers more choice, from upscale, luxurious sea-facing resort hotels and vacation rentals to more budget-friendly options.
Getting to Shimoji Island
Shimoji Island is accessible by road from Miyako Island via Irabu Island, so it is easy to travel around by car. A limited number of domestic and international flights land at Shimoji Airport. There are no ferry routes serving Shimoji Island.