Yagaji Island
Northern Okinawa Main Island
Camping, beach barbeques, and ecotourism
Escape to Yagaji Island for laid-back activities like camping, kayaking, fishing, and barbecues along the beach. Explore protected mangroves and mudflats on an eco-tour, or kayak along the coast to enjoy the picturesque scenery at your own pace.
About Yagaji Island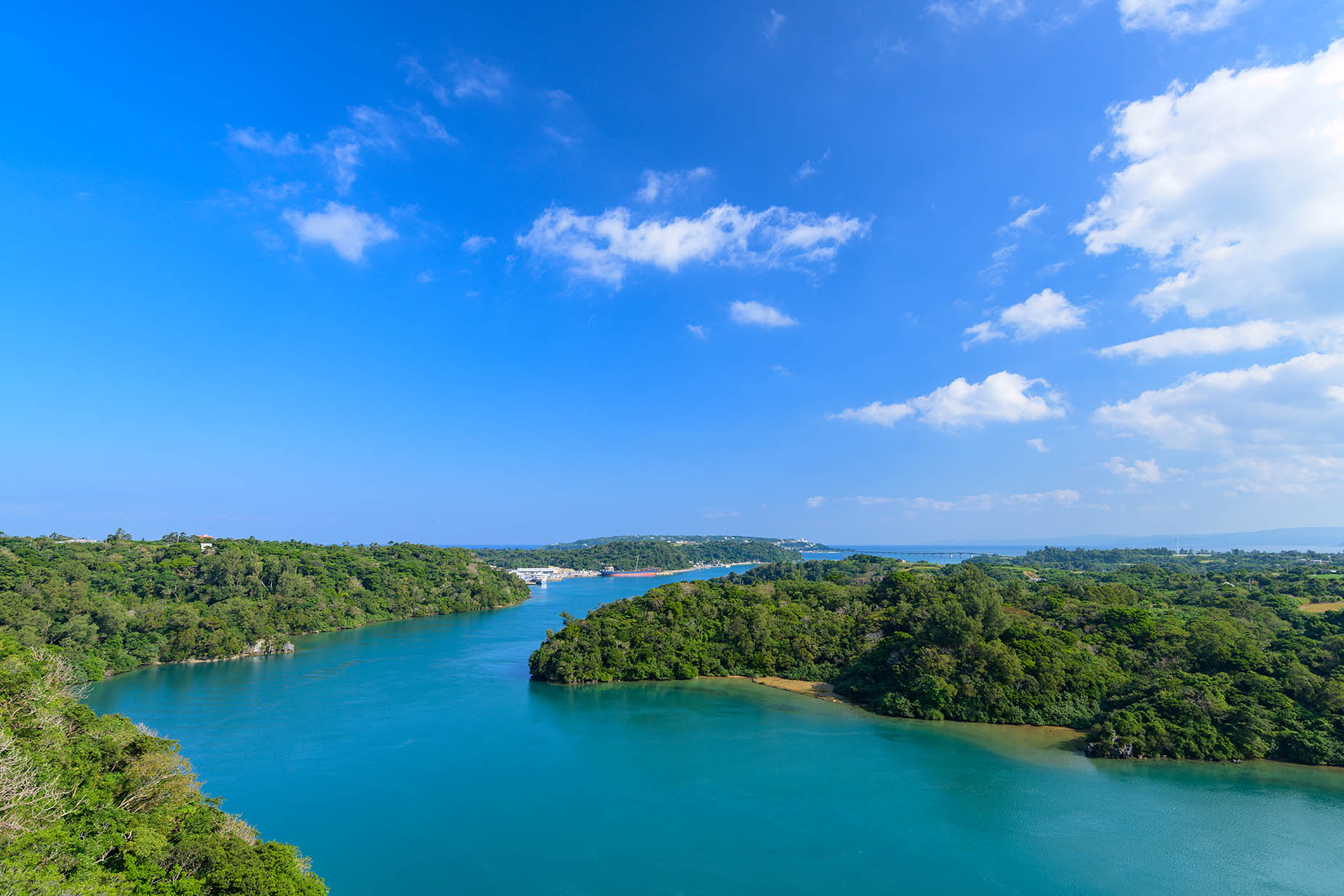 The quiet island of Yagaji, located off of the Motobu Peninsula, is a two-hour drive from Naha and about 25 minutes from central Nago. It is connected to the main island by Warumi Bridge on the western side and Yagaji Bridge in the south, linking it with Ojima Island. The island's interior is a patchwork of forest and sugarcane fields, while the coast is lined with mangroves and small beaches.
Yagaji Beach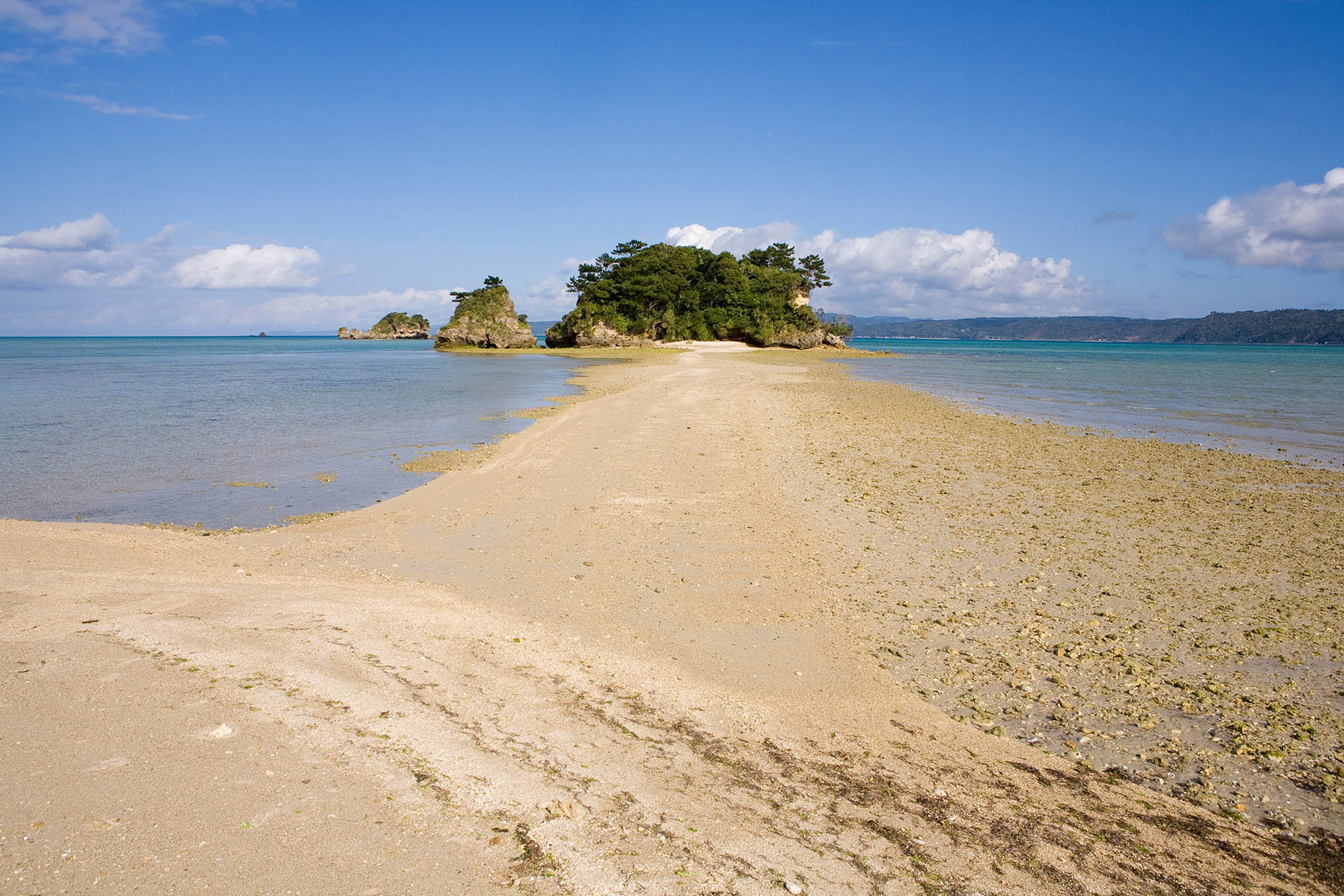 The wide stretch of lawn that borders Yagaji Beach, on the southern tip of the island, is a popular spot for camping and barbecues. Rent a rowboat from the beach or simply enjoy a swim with family and friends with magnificent views of Haneji Bay. At low tide, visitors can walk across the sandbar to tiny island. Fishing for Japanese whiting (kisu) is a popular activity in the area.
Ecotourism
The mangroves and tidal flats along Yagaji Island's shores teem with wildlife. Join an eco-tour to discover the unique mangrove habitat and the small sea creatures that thrive in this environment. You can comb the mud flats on foot, or opt to kayak through the mangroves. Other tours include authentic Ryukyu cooking classes and natural dyeing using the bark of black mangrove trees.
Other sights
At Yagaji Island's northern end, Kouri Bridge stretches about two kilometers across the sea to Kouri Island. The Kouri Bridge Viewpoint, on Yagaji Island, offers scenic views of the bridge, the huge and remarkably shaped Shimaiwa Rock, and Kouri Island in the distance.
Where to stay
Yagaji Island has a variety of accommodation options, from laid-back campsites and simple guesthouses to sleek villas, and hotels with a laid-back island vibe. Most are located on or near to the coast and have sea views.
Getting to Yagaji Island
Yagaji Island can be reached by car in around two hours from Naha Airport via the Okinawa Expressway and in 25 minutes from central Nago on local roads. Local buses serve the island from Nago Bus Terminal.