Kouri Island
Northern Okinawa Main Island
Soak up the languid atmosphere of Okinawa's "Love Island"
Visit Kouri Island for fine-sand beaches, curious rock formations, and local legends. The small island sits in the coastal waters of the Motobu Peninsula and is connected to the main island by road, via a bridge from Yagaji Island.
About Kouri Island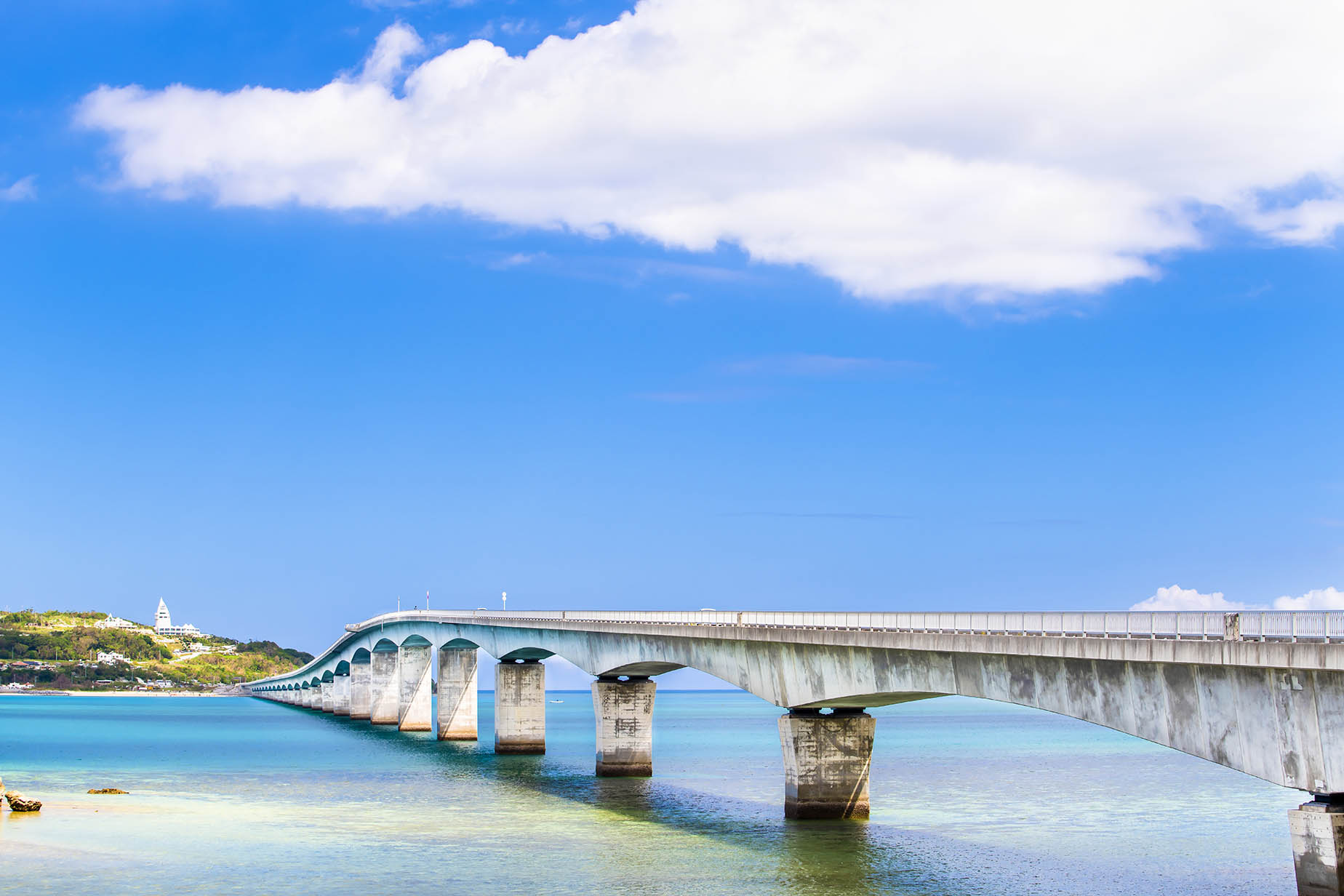 Kouri Island is a small, circular island with a radius of just one kilometer. It is accessible by car via Kouri Bridge on the southern side of the island. You can drive around the island in around 15 minutes.
Unspoiled sands
At the base of the bridge is Kouri Beach, the island's most popular stretch of sand. Visitors come for the translucent water, marine leisure activities, and boutique cafes and eateries within easy walking distance of the neighboring port.
Tokei, Peace, and Tinu beaches in the north of the island are quiet beaches without facilities or lifeguards. Tokei and Tinu have some interesting rock formations, including heart-shaped rocks and rocks with circular holes.
Scenic charms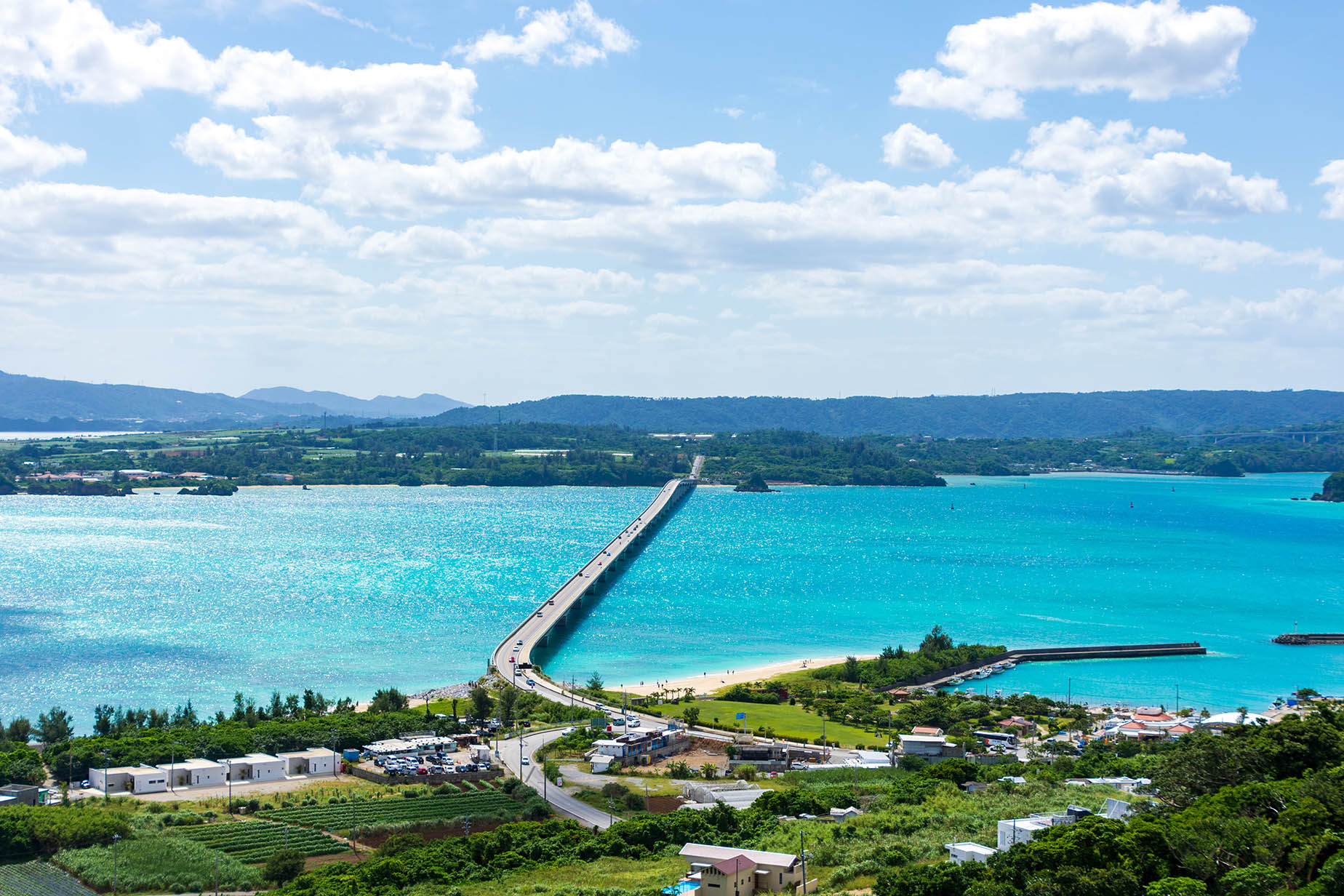 Kouri Ocean Tower (82 m) offers the best views on the island: gaze out across the ocean, and over Kouri Bridge back toward the main island. There is a seashell museum at the tower with a collection of more than 10,000 shells from around the world. Stop by to browse the exhibits or pick up a shell-crafted souvenir from the gift shop.
Love Island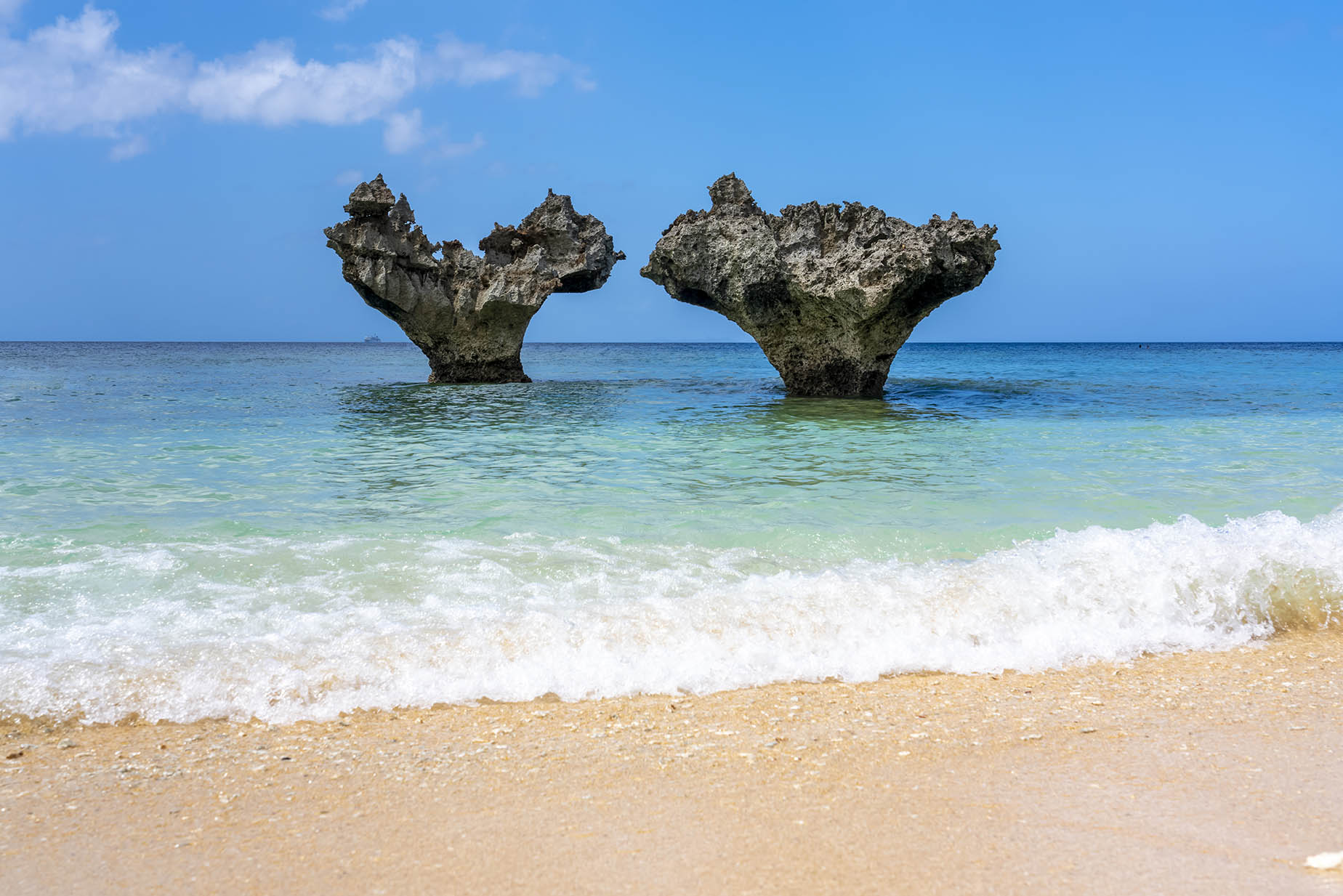 Kouri Island is referred to locally as "Love Island." Okinawan folklore has it that at the birth of mankind the island was home to two lovers, who lived in a sea cave. Adding to this romantic imagery, two heart-shaped rocks rise out of the sea at Tinu Beach. Sculpted naturally by the crashing waves, they have become an iconic symbol of the island.
Where to stay
Accommodation is available across the island. There is a good selection of luxury hotels and rental villas on the island, but limited options for budget-conscious travelers.
Getting to Kouri Island
The 2-kilometer-long Kouri Bridge connects Kouri Island to Yagaji Island, which is in turn connected to Okinawa's main island. Yanbaru Express buses operate from Motobu, and the journey takes about an hour.