Onna Coast
Northern Okinawa Main Island
Enjoy scenic drives and luxury hotels in Onna, Okinawa's premier beach resort destination
The Onna Coast is Okinawa's premier resort destination. It is easy to see why so many prominent hotel chains have chosen this stretch of shoreline; stunning scenery, white-sand beaches, and the water's subtle gradation of blue make this area picture-perfect. The rolling Route 58 hugs the coast through Onna, inviting you to take a scenic drive.
Highlights
Vacation in luxury at a seaside resort hotel
Enjoy spectacular clifftop views at Cape Manzamo
Take a scenic coastal drive along Route 58
About Onna Coast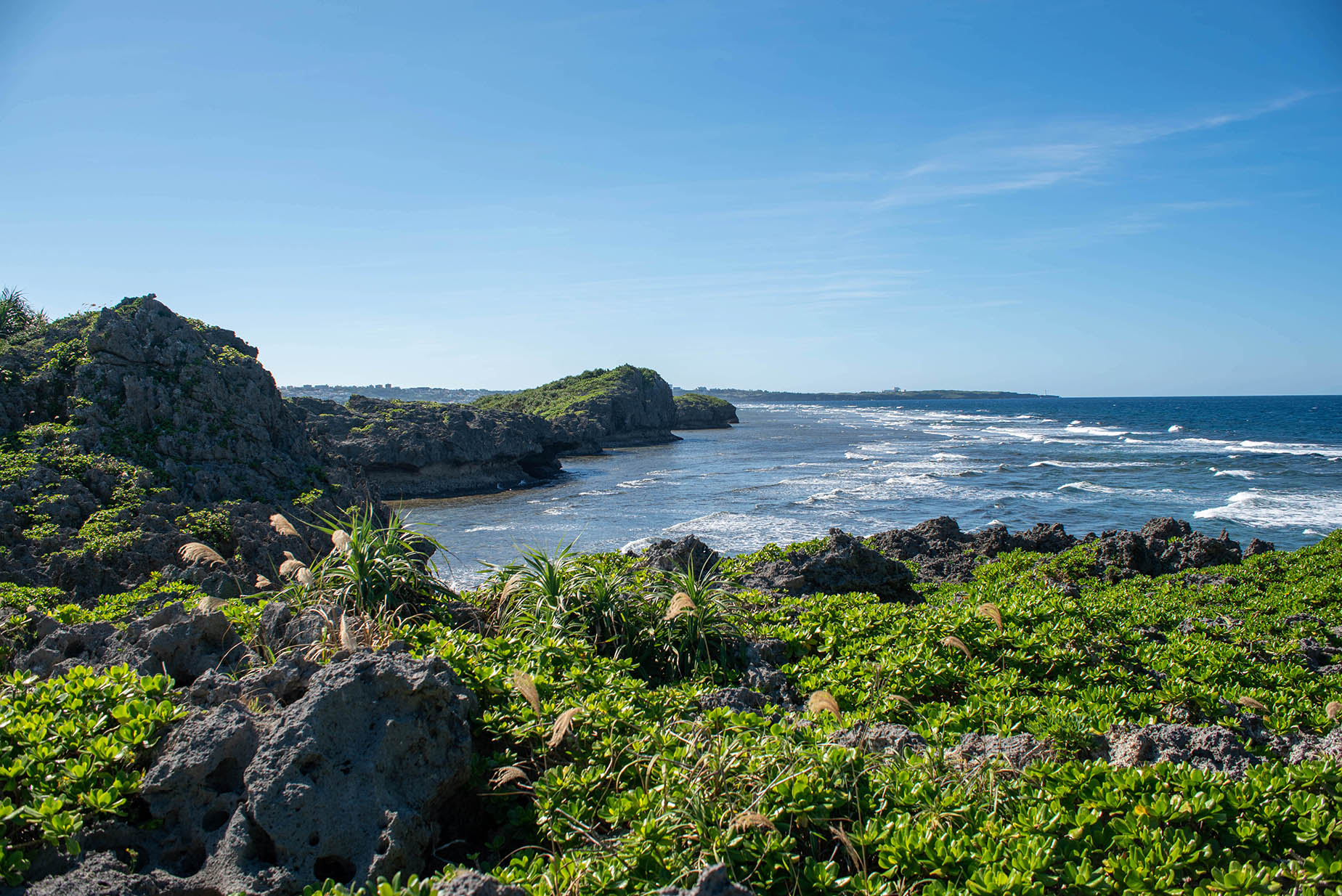 The Onna coastline runs from Yomitan to Nago, bordering the East China Sea. The area is nearly 30 kilometers long, but is less than five kilometers wide.
Resort destinations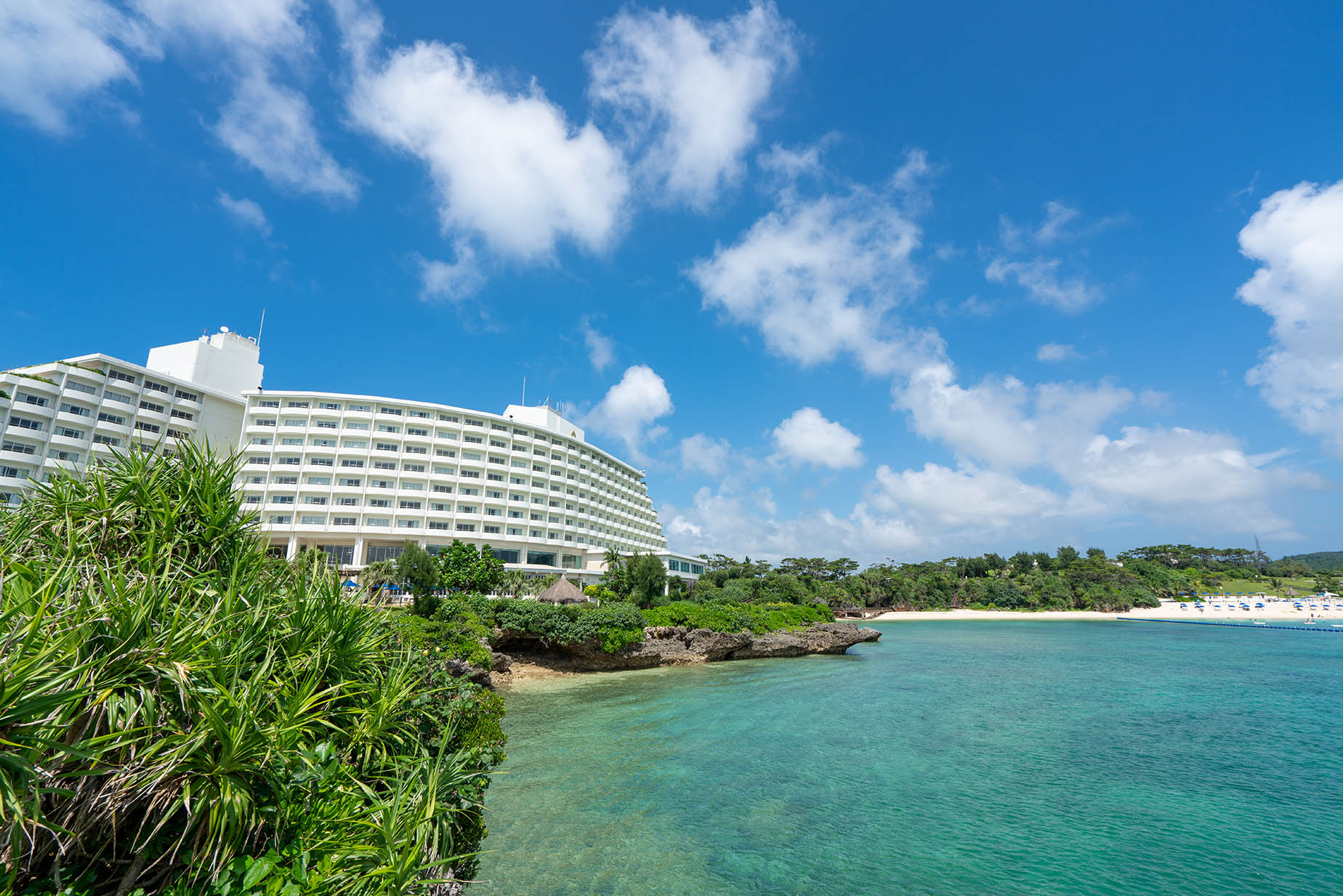 Upscale accommodation is a big draw for those wanting to relax and be pampered on their visit to Okinawa. Numerous luxury hotels and resorts are located along Route 58, and typically have oceanview rooms, private sections of beach, and relaxation facilities. Each hotel has its own charm, so choose from forested getaways, family-friendly condominium-style rentals, and rooms just a chip away from a golf green. Nature lovers will be drawn to hotels close to the dramatic scenery of Cape Manzamo.
Beautiful beach options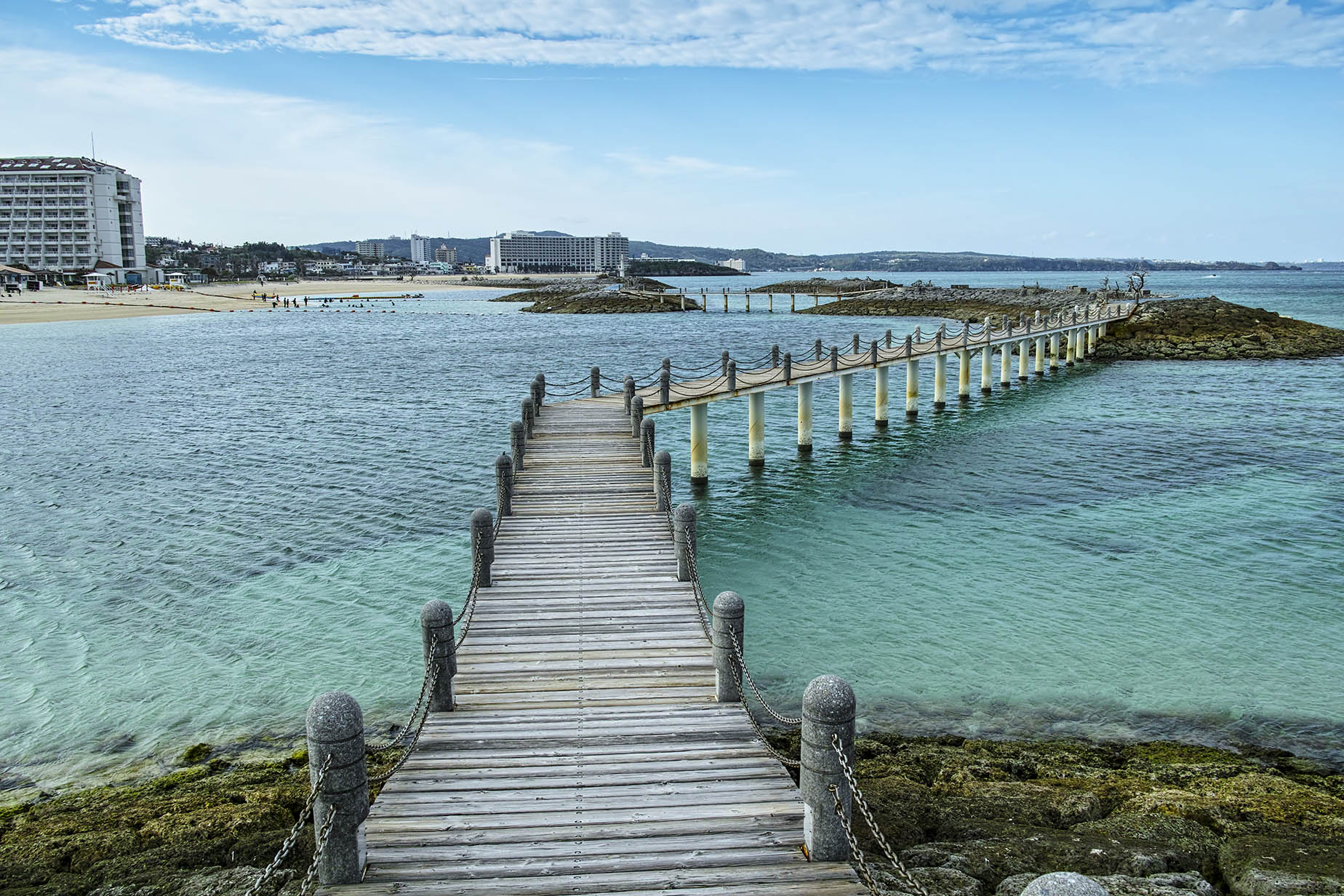 Step out of your hotel onto one of the many beaches along the Onna Coast; many have excellent facilities, a variety of marine activities on offer, and are manned by lifeguards. Some are free to use, some require a fee, and some also offer services such as all-inclusive barbecue packages. Moon Beach, Sun Marina Beach, Manza Beach, Mission Beach, and Tiger Beach are some of the most popular beaches in the area.
Hit the road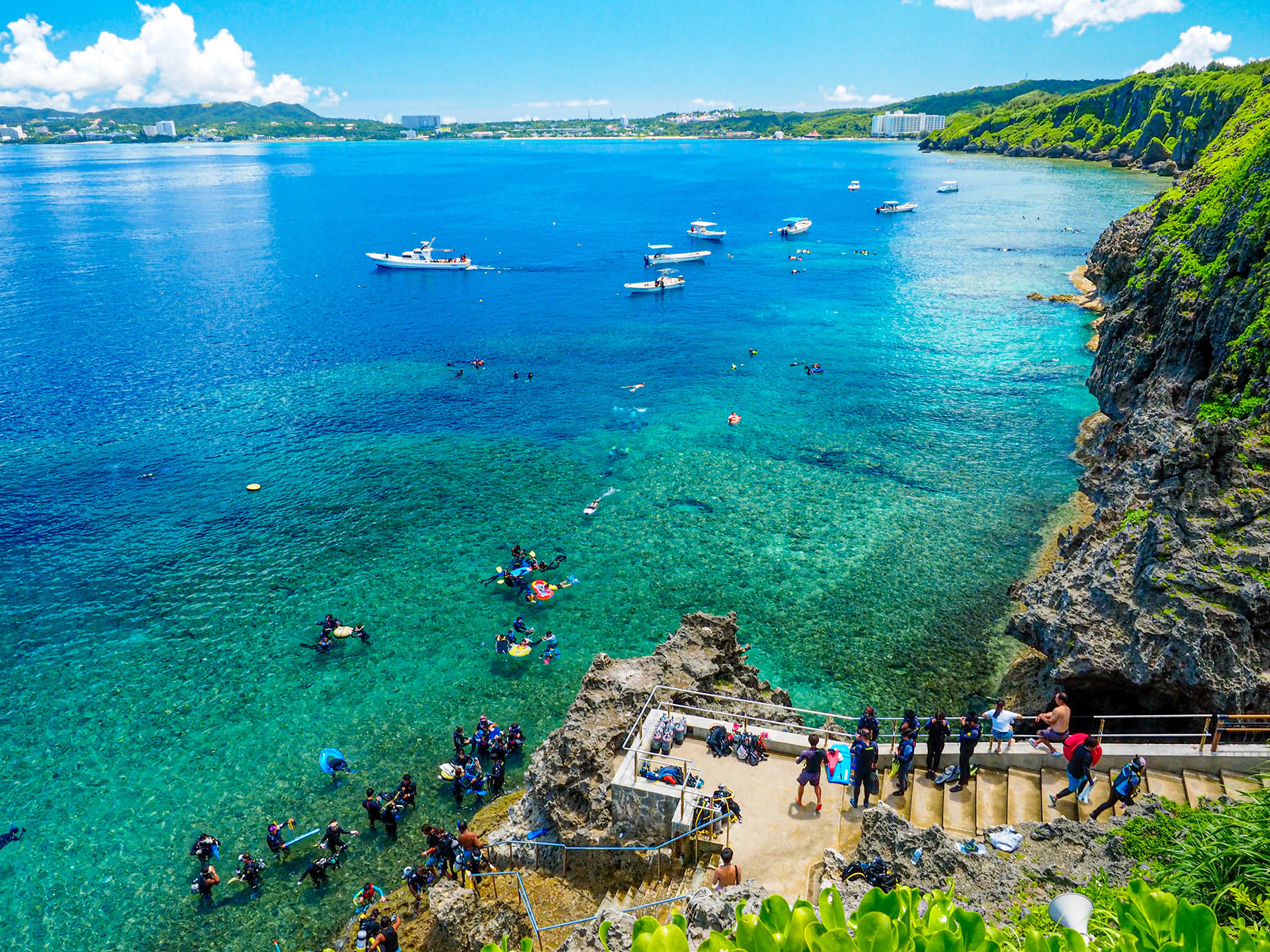 Drivers cruise down Route 58, which runs from Naha to the northern tip of the main island, to appreciate the beauty of the Onna Coast. Break up a long, scenic drive by stopping off to explore some of the coastal places of interest in the area. Cape Maeda has some of the best snorkeling and diving in Okinawa, as well as the famed luminous water of the Blue Cave.
The 20-meter-high limestone cliff at Cape Manzamo is a powerful sight, with sudden, sheer drops down into the emerald waters below; there is also a tourist center for shopping and dining. The biggest draw of the Busena Marine Park at Busena Cape is the underwater observatory. People of all ages can head to the bottom of the sea to see shoals of colorful coral fish up close and without getting wet.
Leisure at your own pace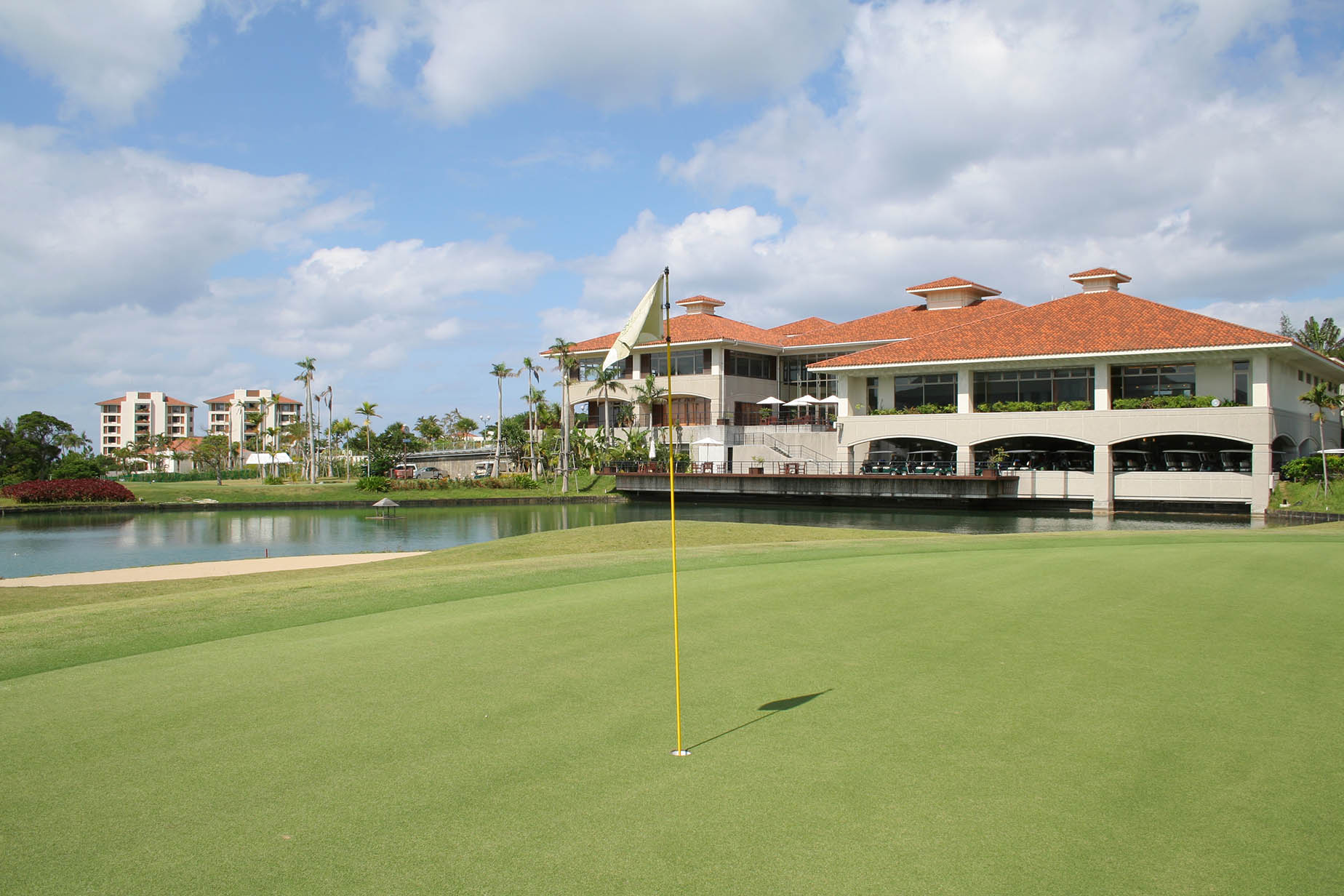 The Okinawan climate means you can enjoy golf on lush fairways all year round. The green undulations of Onna's high-end courses are immaculately kept, and are suitable for pros and beginners alike. The courses are hilly, but electric golf carts do most of the work; besides, driving a perfect tee shot out toward a beautiful blue sea must be on every golfer's bucket list.
On the Onna Coast you can learn about the Ryukyu Kingdom's past in a recreated village, try out traditional crafts and instruments, or swing like Tarzan through the forests on a zipline. There really is something for everyone.
Where to stay
Onna is a luxury resort area with many hotel options to choose from. Budget-conscious travelers will find more choice staying a little further along Route 58.
Getting to Onna Coast
Onna is accessible by car and bus. Rental cars are easy to arrange at Naha Airport, and it takes around one hour to drive from the airport to the Onna area. By bus, it takes around 75 minutes from the airport.