Heritage & Tradition
A Journey Through Okinawan Karate
Discover the living legacy of karate, Okinawa's iconic martial art
Karate is a unique part of Okinawan culture. The martial art was born in Okinawa, and is now practiced by more than 130 million enthusiasts around the globe. For many karateka, or karateka practitioners, Okinawa holds a special place in their hearts. On Okinawa Island alone there are more than 400 dojos. Many karate students dream of visiting the birthplace of the sport, and around 7,000 journey to Okinawa every year. October 25 is recognized as Karate Day, and around this time Okinawa is bustling with karateka from all over the world.
Seminars and joint training camps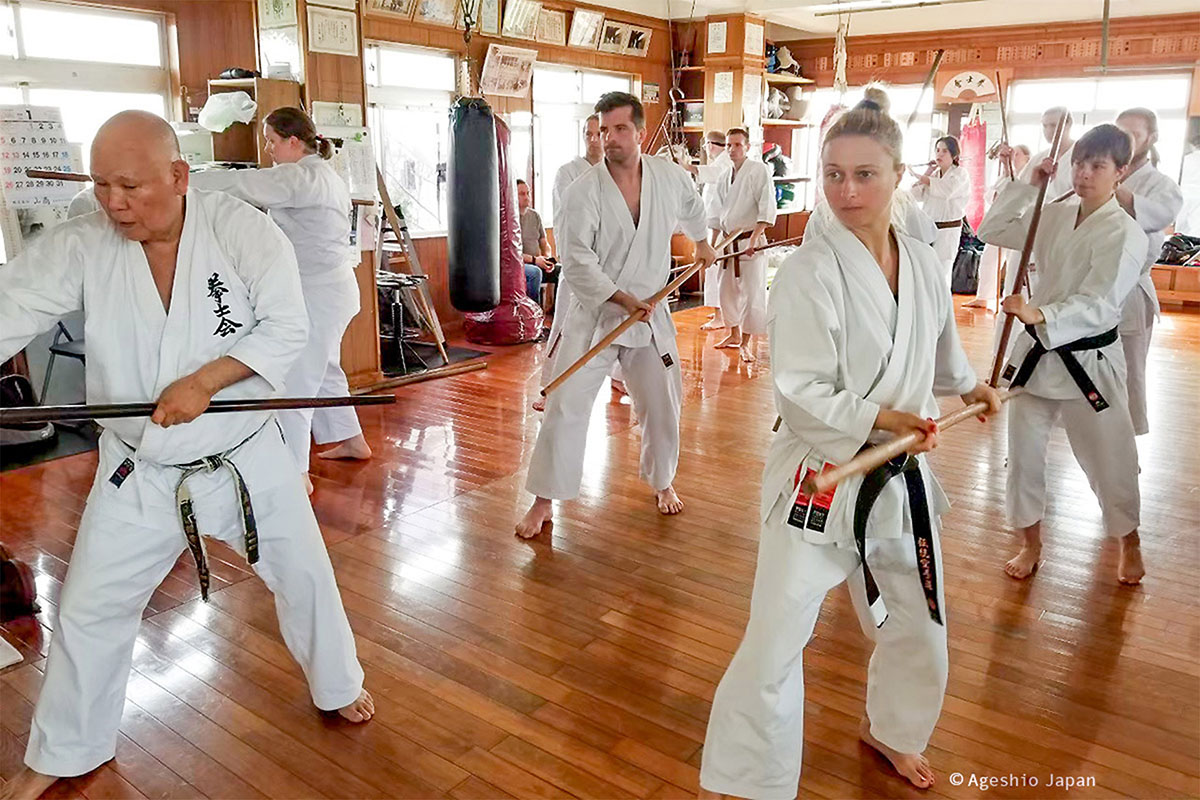 Okinawa Prefecture has organizations that help karateka make their stay on the island more meaningful. The Okinawa Dento Karatedo Shinkokai offers Okinawa karate experience programs, and the Okinawa Karate Information Center can answer general inquiries about Okinawa karate. Companies such as Ageshio Japan and JTB Okinawa coordinate tours that are centered on karate and kobudo, an Okinawan martial art with strong links to karate.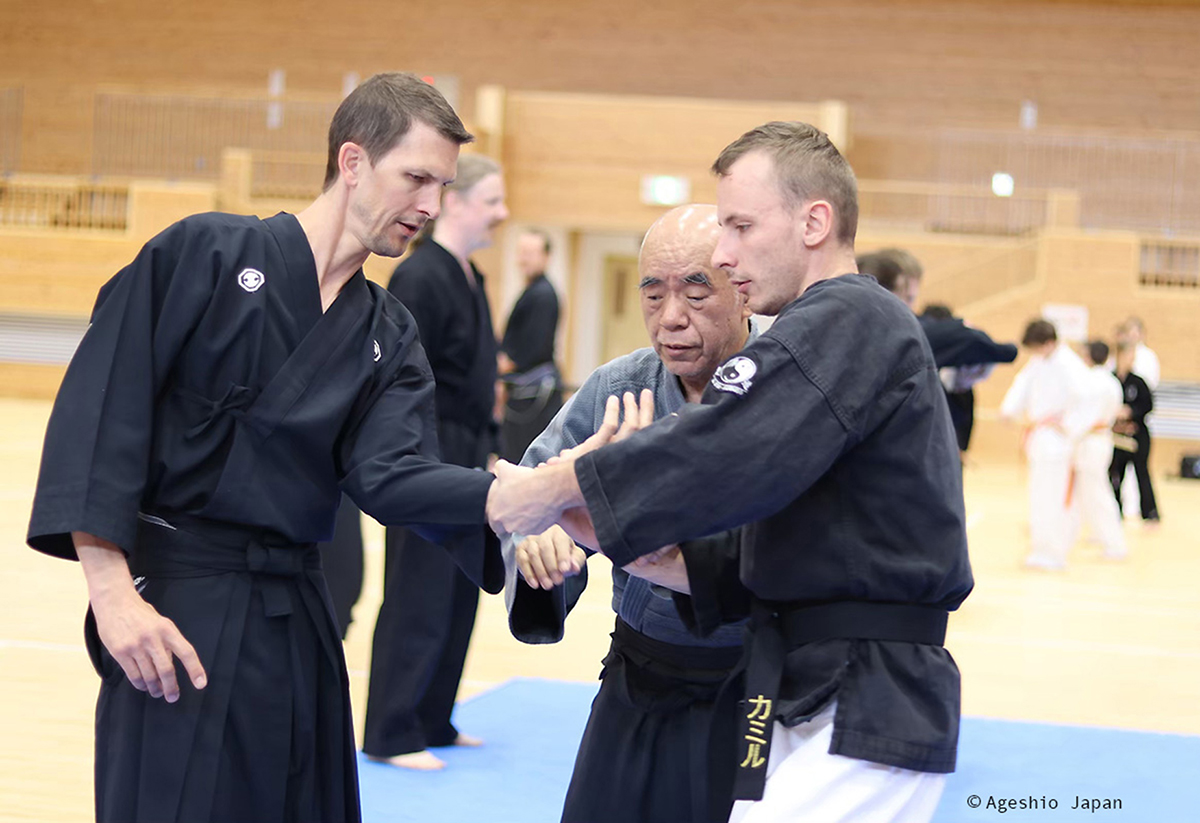 Students of karate can deepen their knowledge through seminars and training camps. It is also possible to arrange to join classes at local dojos, and perhaps build lifelong connections. In addition, there are opportunities to try martial arts other than karate, such as kendo, judo, and kobudo. A trip to Okinawa can provide an abundance of martial arts experiences.
Historic karate sites and monuments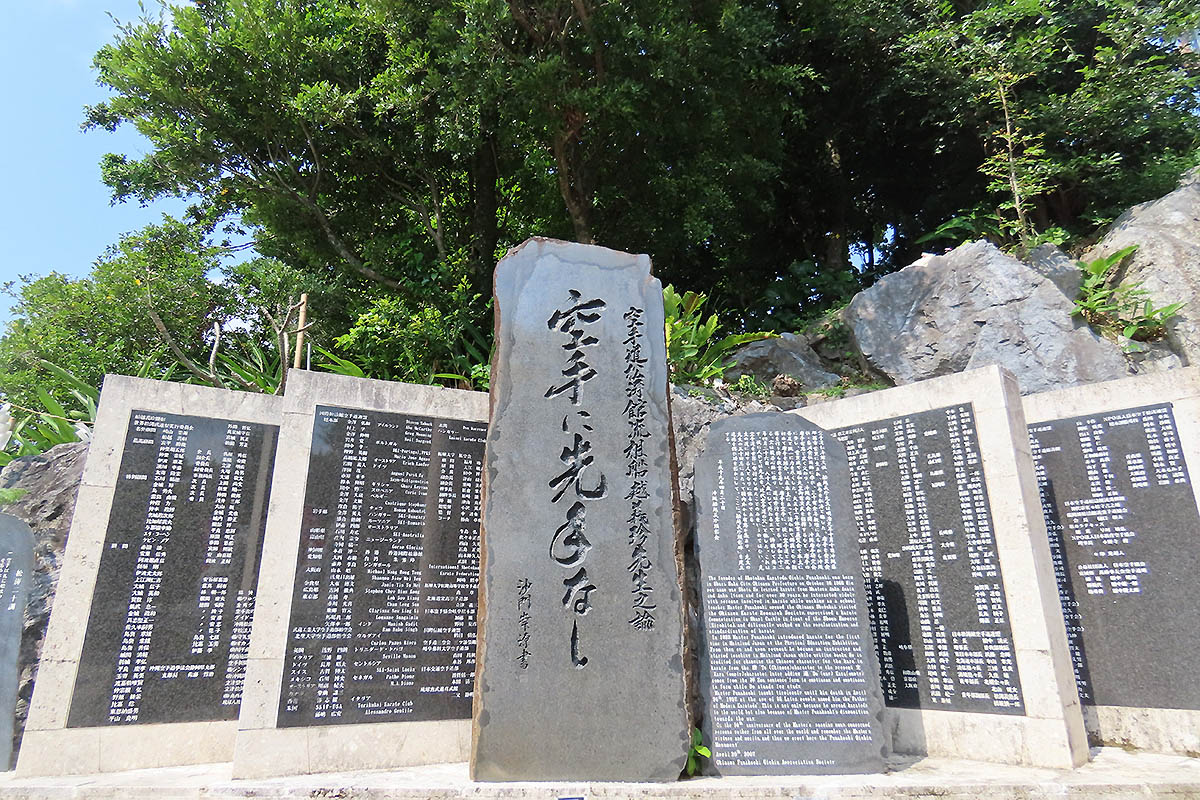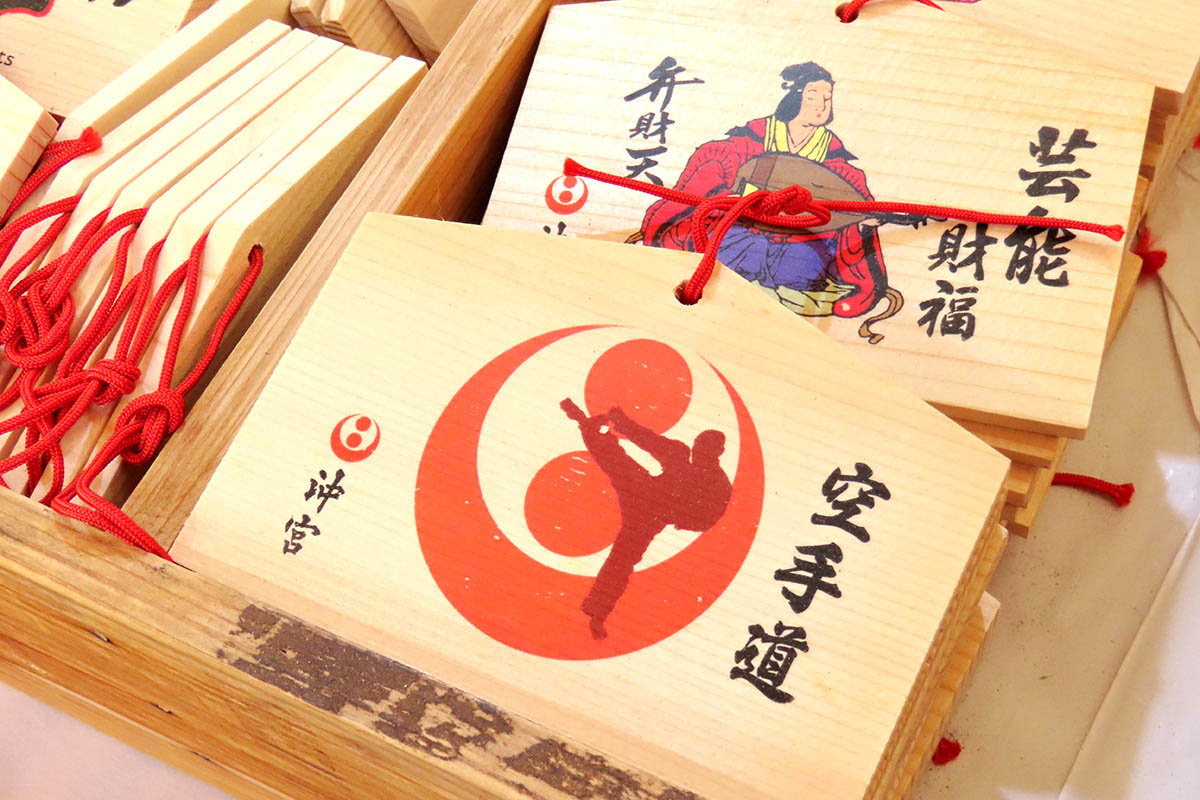 As the birthplace of karate, Okinawa has many related historic sites and monuments. These are fascinating places to visit for any karateka. They can be conveniently reached on tours, but those in Naha can also be easily visited independently.

The monument to Gichin Funakoshi, the founder of Shotokan karate, is inscribed with his iconic words karate ni sente nashi, or "there is no first attack in karate." Though he founded a specific school, his monument is visited by many karateka. To get there, exit the Yui Rail monorail at Onoyama Park Station and head for Okinogu, one of the eight Ryukyu shrines in Okinawa. The monument is located at the entrance to the shrine. Karate-themed omamori charms are available at the shrine.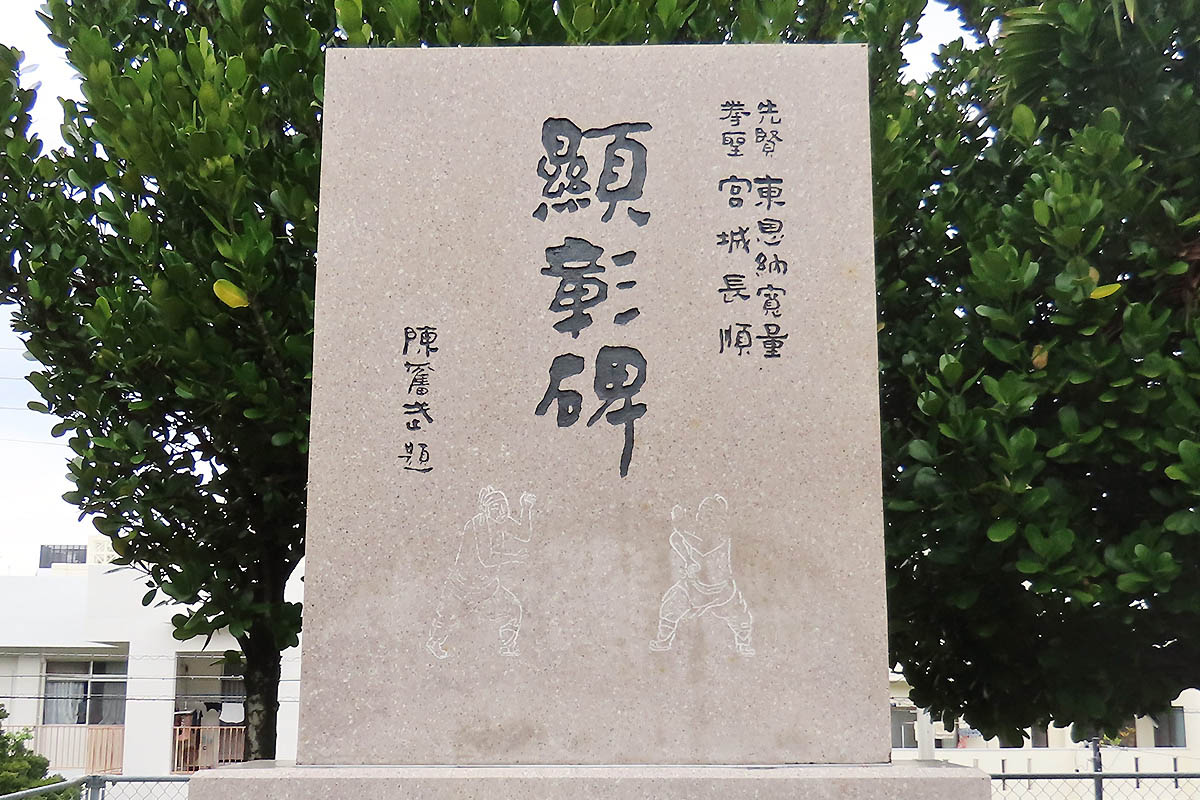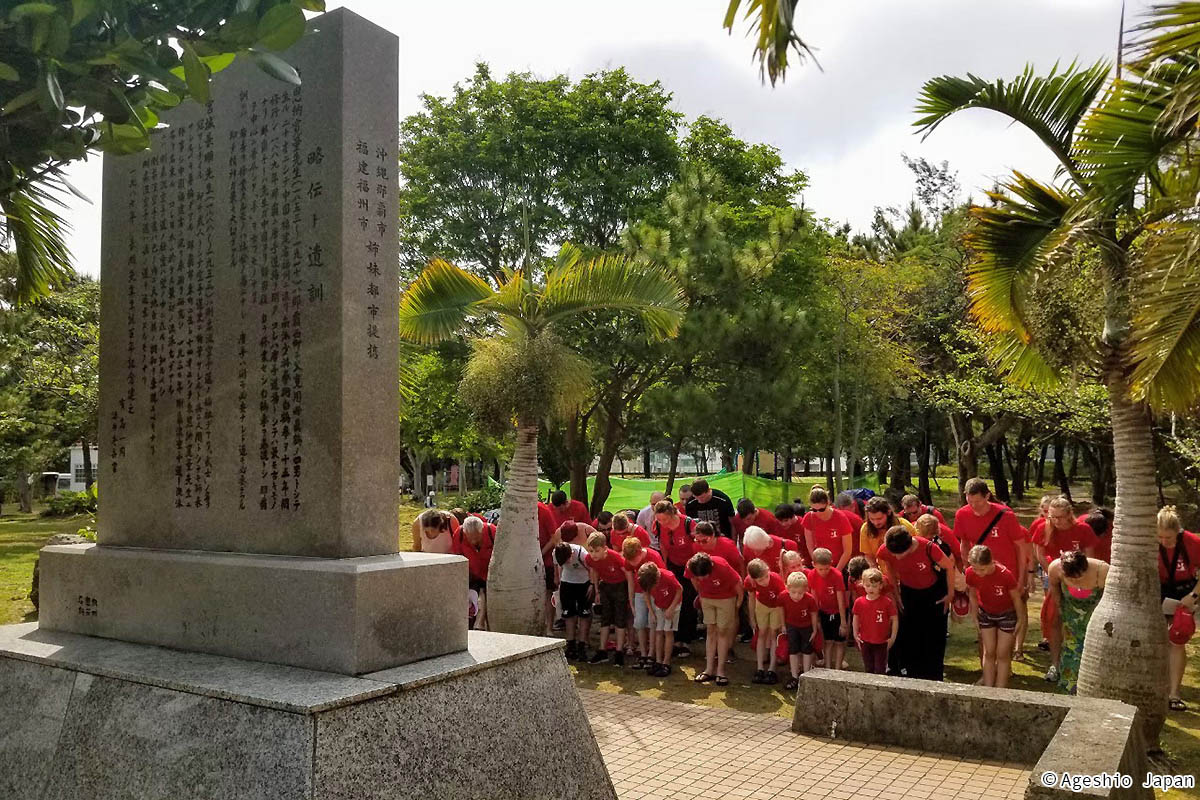 Fukushuen is a Chinese-style landscape garden in Naha City. It is located in an area that, in the 14th Century, was home to many Chinese migrants from Fujian Province. This part of the city also has a deep connection with karate. In Matsuyama Park, opposite Fukushuen Garden, there is a monument to Kanryo Higaonna, the founder of Naha-te, and Chojun Miyagi, the founder of Goju-ryu. If you walk west from the park toward the sea, in less than 10 minutes you will also discover Naminoue Shrine and Naminoue Beach.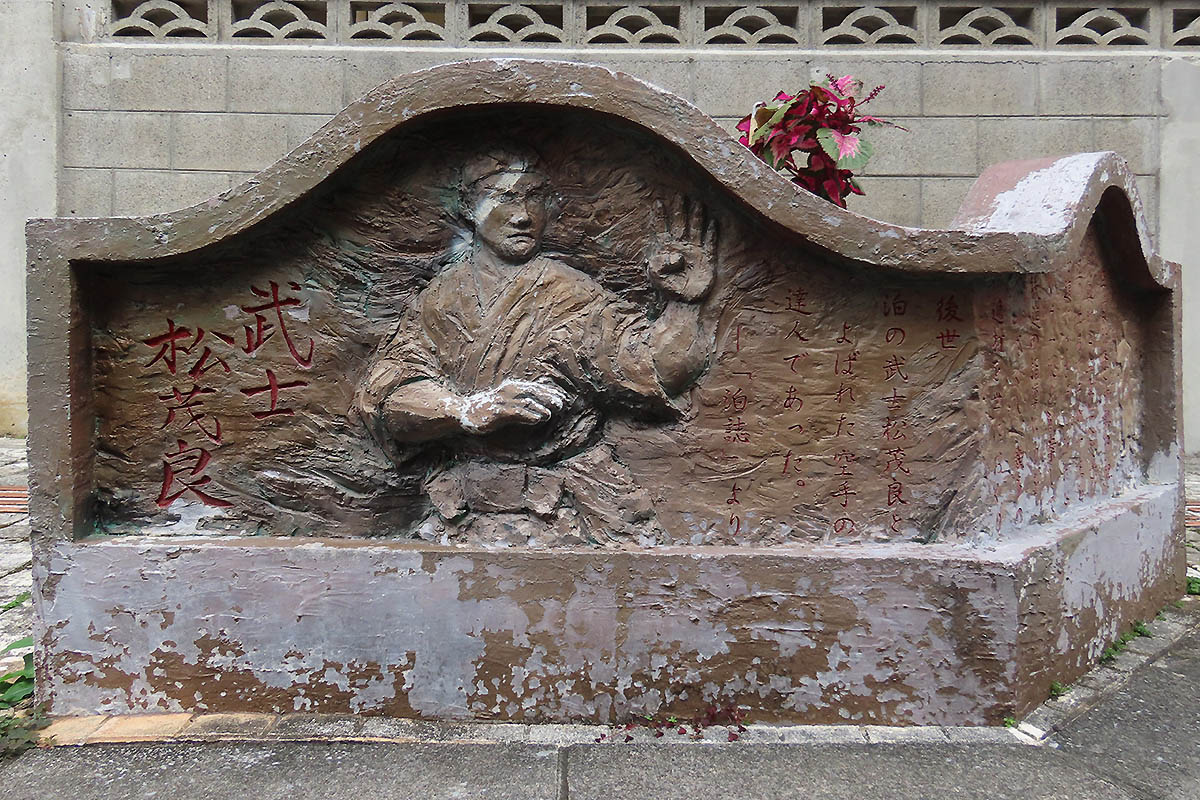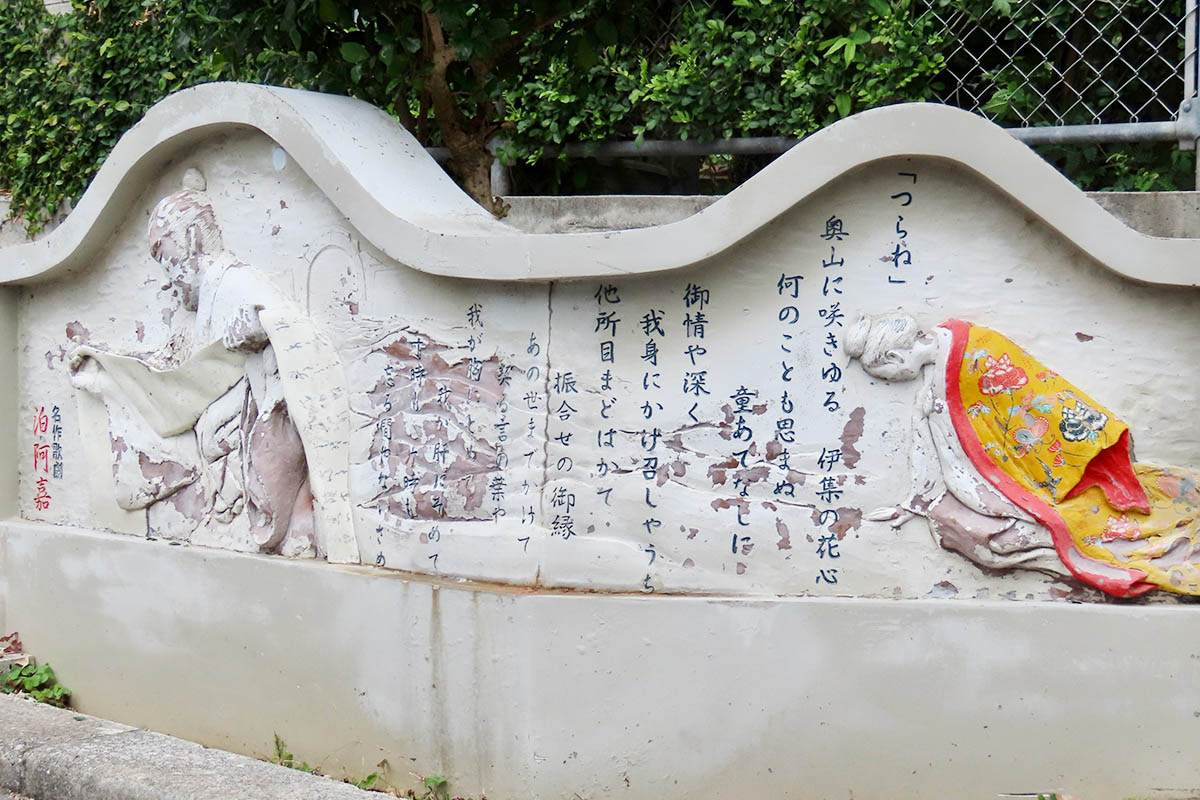 Tomari Port provides ferry access to Okinawa's outer islands, and nearby there are several locations related to Kosaku Matsumora, a legend of Tomari-te karate. On Tomari Sansaku Michi, a small street near Tomari Elementary School, there is a stone relief that includes the kanji characters for Bushi Matsumora. Further along the same street, there are other fascinating stone reliefs depicting a stone lion, a small stone gate, a dragon, a dragon boat, and a scene from the Ryukyu opera, Tomari Aka.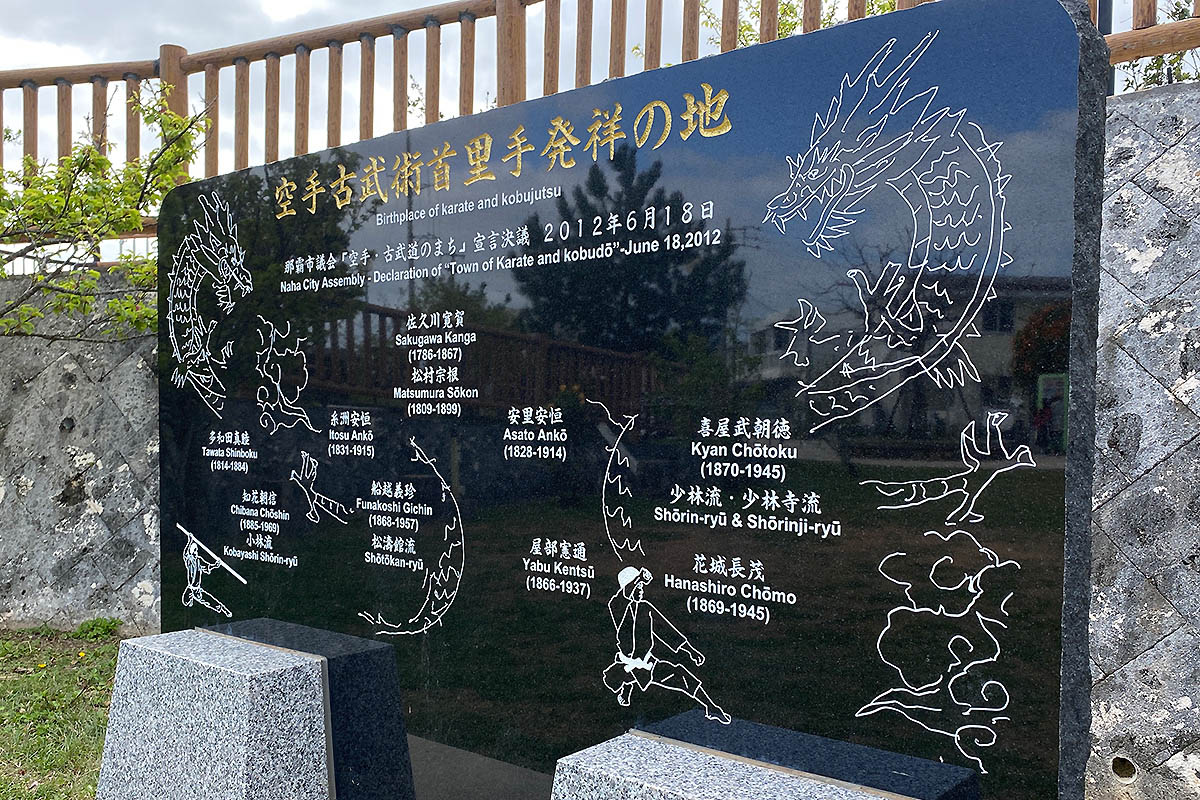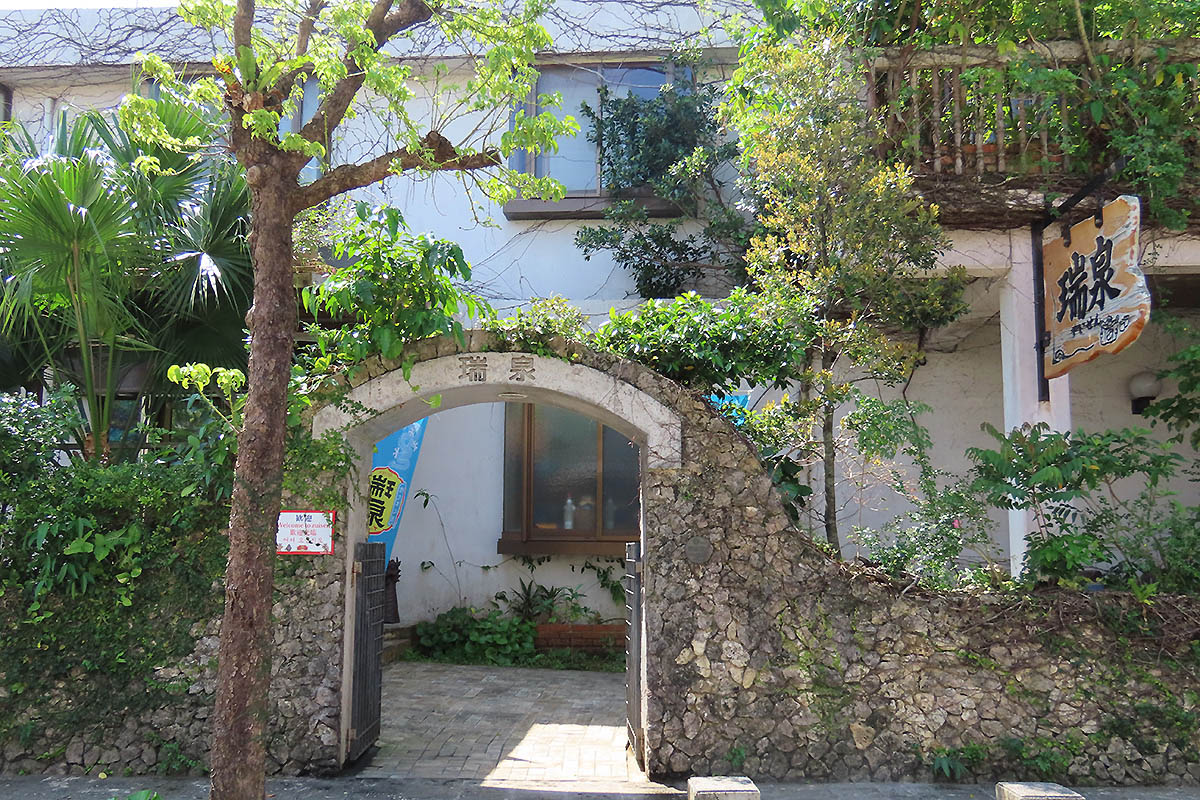 When you visit Shurijo Castle, make sure to stop by Sakiyama Park located just south of the castle walls. At the top of the park there is a monument to Shuri being the birthplace of Shuri-te karate. There is also a monument to Kanga Sakugawa, the founder of tode (also toudi), a predecessor to karate. From the park, gaze out toward the walls of Shurijo Castle and the city beyond. Also in the neighborhood is Zuisen Distillery, which produces fine Ryukyu awamori, the local distilled spirit, and is open to visitors.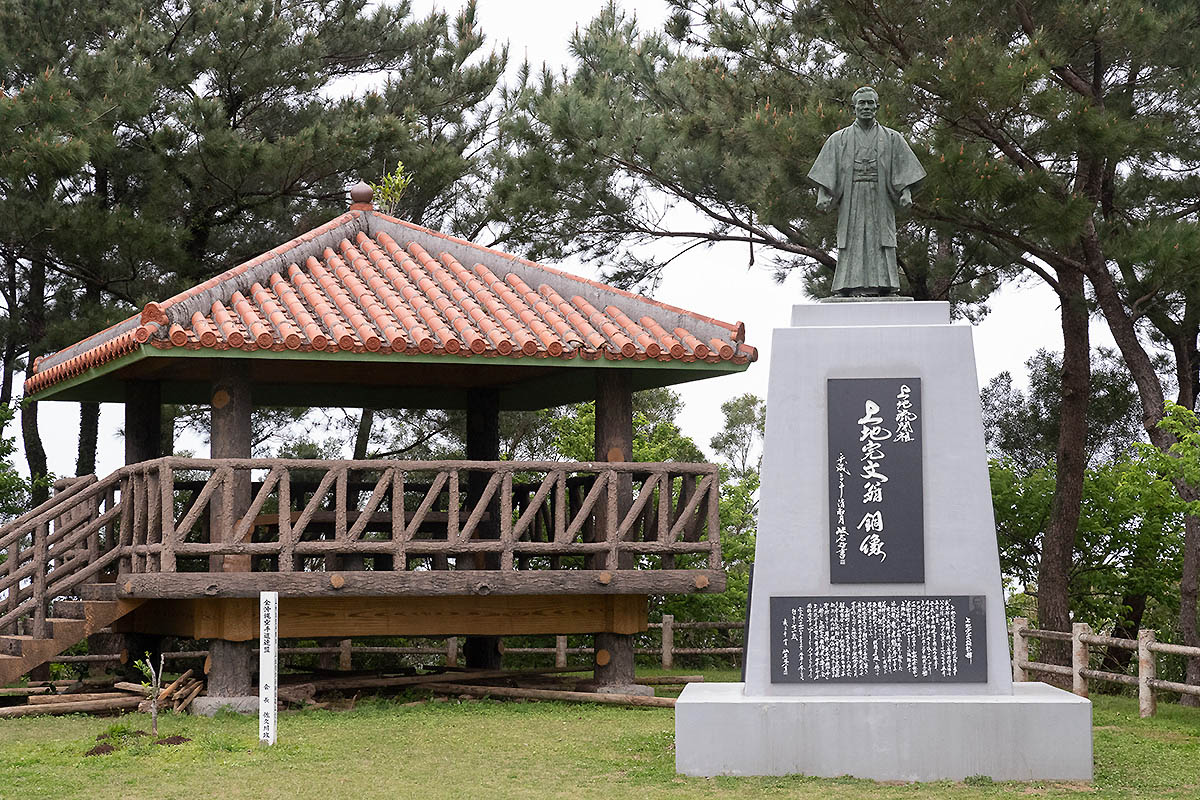 The northern part of Okinawa Island has many tourist attractions, such as Okinawa Churaumi Aquarium in Motobu. Not far from the aquarium is Yaedake Sakuranomori Park where there is a monument to Kanbun Uechi, the founder of Uechi-ryu karate. This area of Okinawa is also famous for thousands of cherry trees which bloom spectacularly around the end of January.

There are many more places related to karateka. If you wish to visit the private graves of the masters or visit monuments in private locations, please consult with your local instructor for guidance. Always be respectful and follow local customs when you visit.
Expand your knowledge of karate and Okinawan history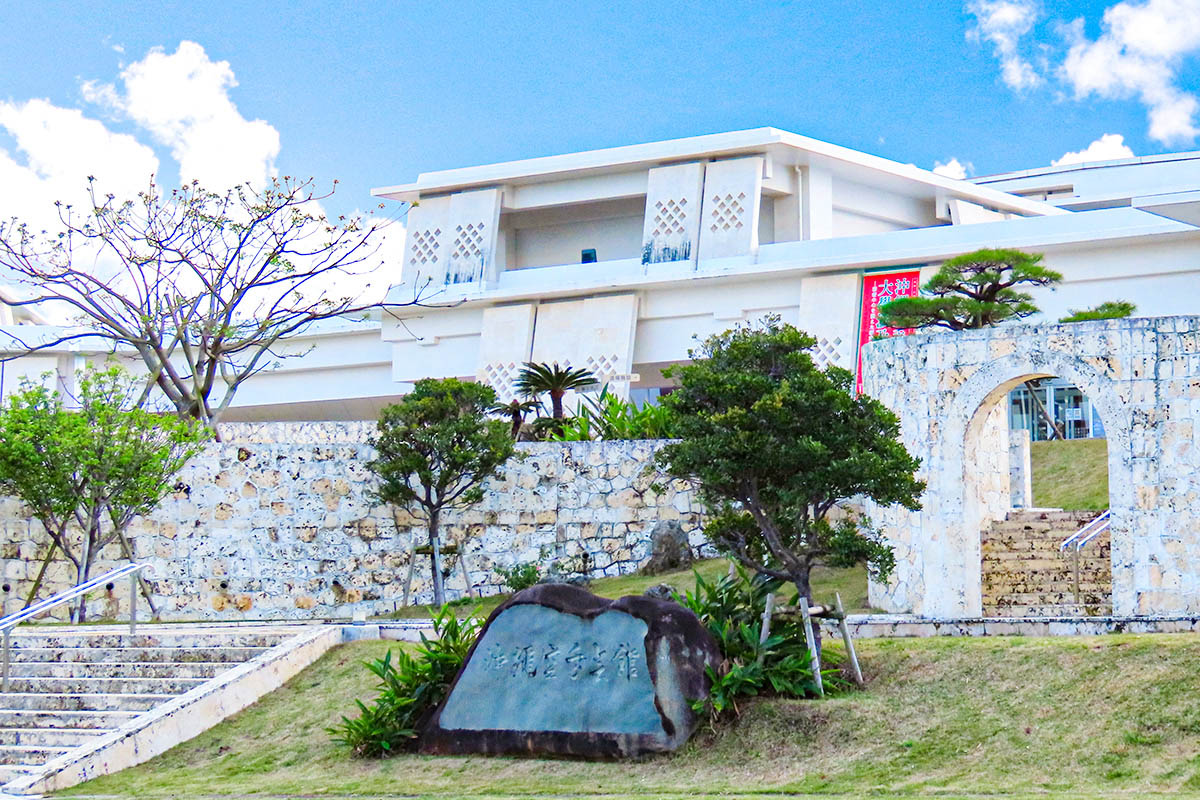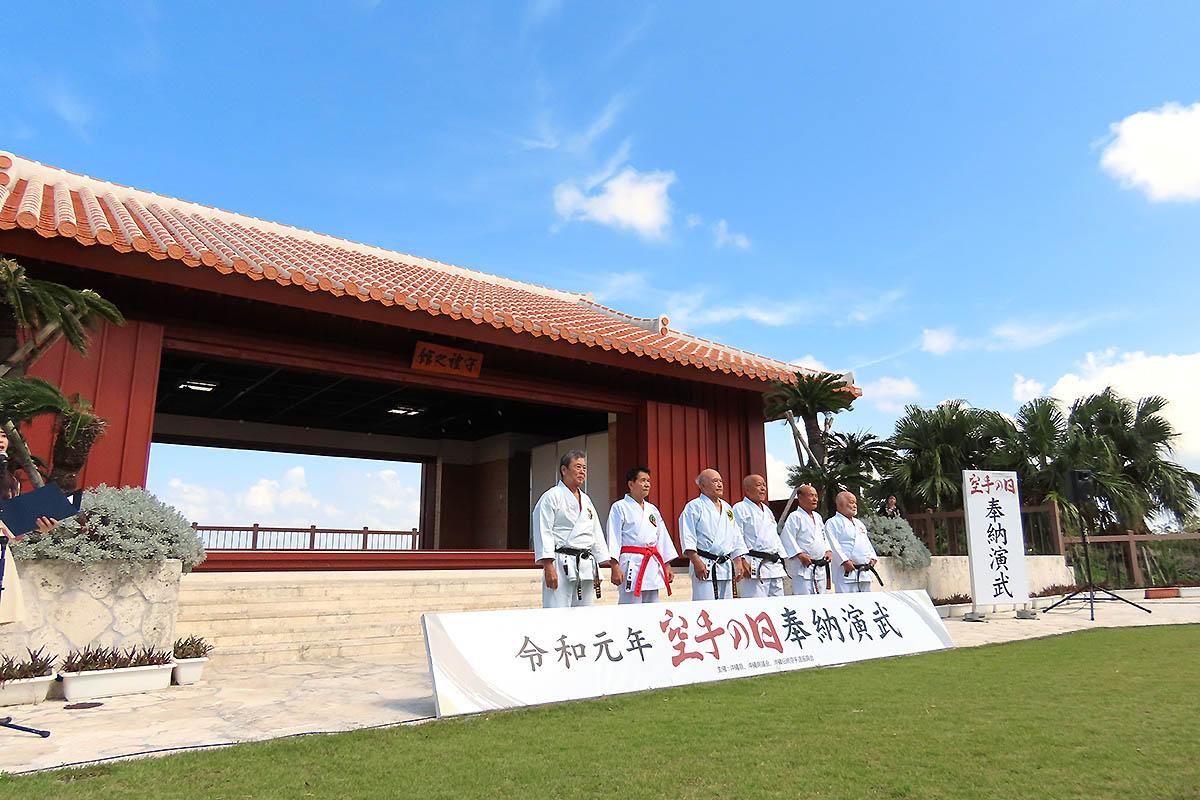 The Okinawa Karate Kaikan in Tomigusuku City, just south of Naha, has a special dojo called Shurei no Yakata. On Karate Day, grand masters of karate who have been recognized as Intangible Cultural Asset Holders give demonstrations at this dojo. Inside the main building of the Okinawa Karate Kaikan there is a vast karate dojo, and smaller training rooms. This is the main location for karate seminars and championships.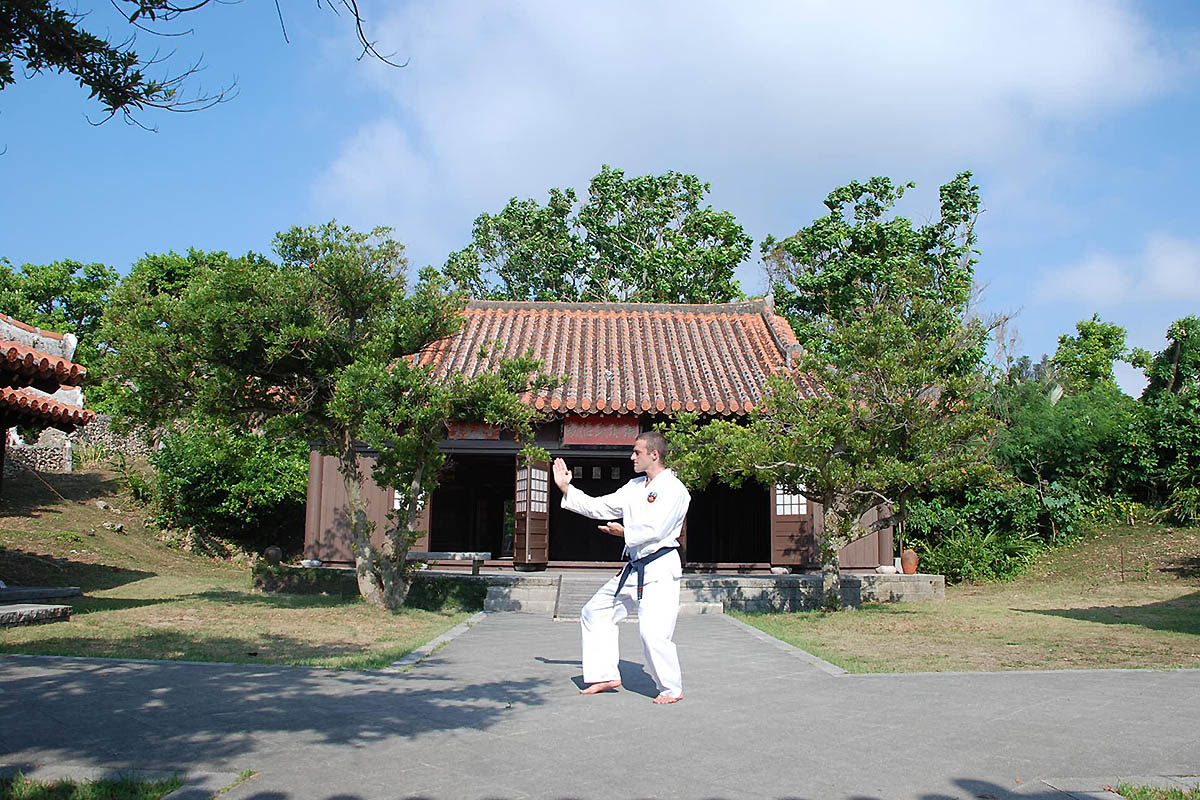 The Okinawa Karate Kaikan also has a reference room which displays a wide range of information about Okinawa karate. Visitors can learn about the history of karate and kobudo, see traditional equipment, and try training methods using iron clogs and jars.

Visitors to Okinawa can discover more about local history at the Former Japanese Navy Underground Headquarters located nearby.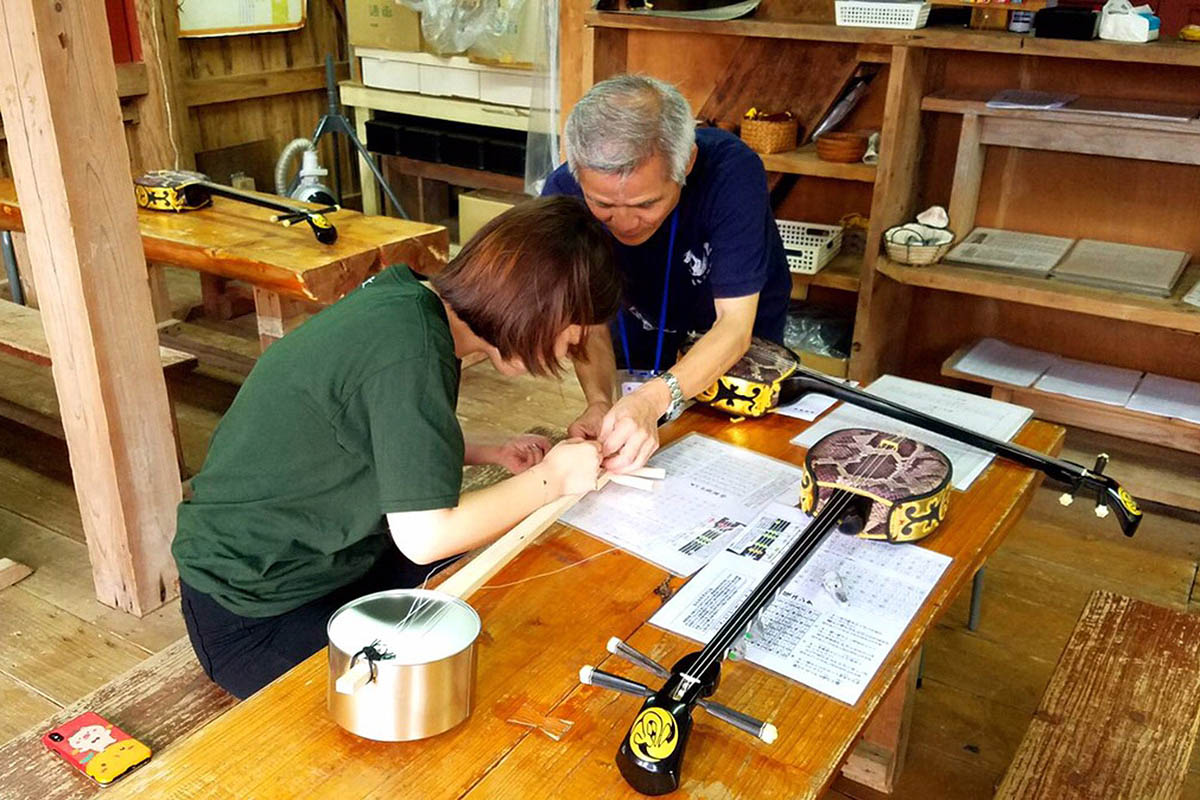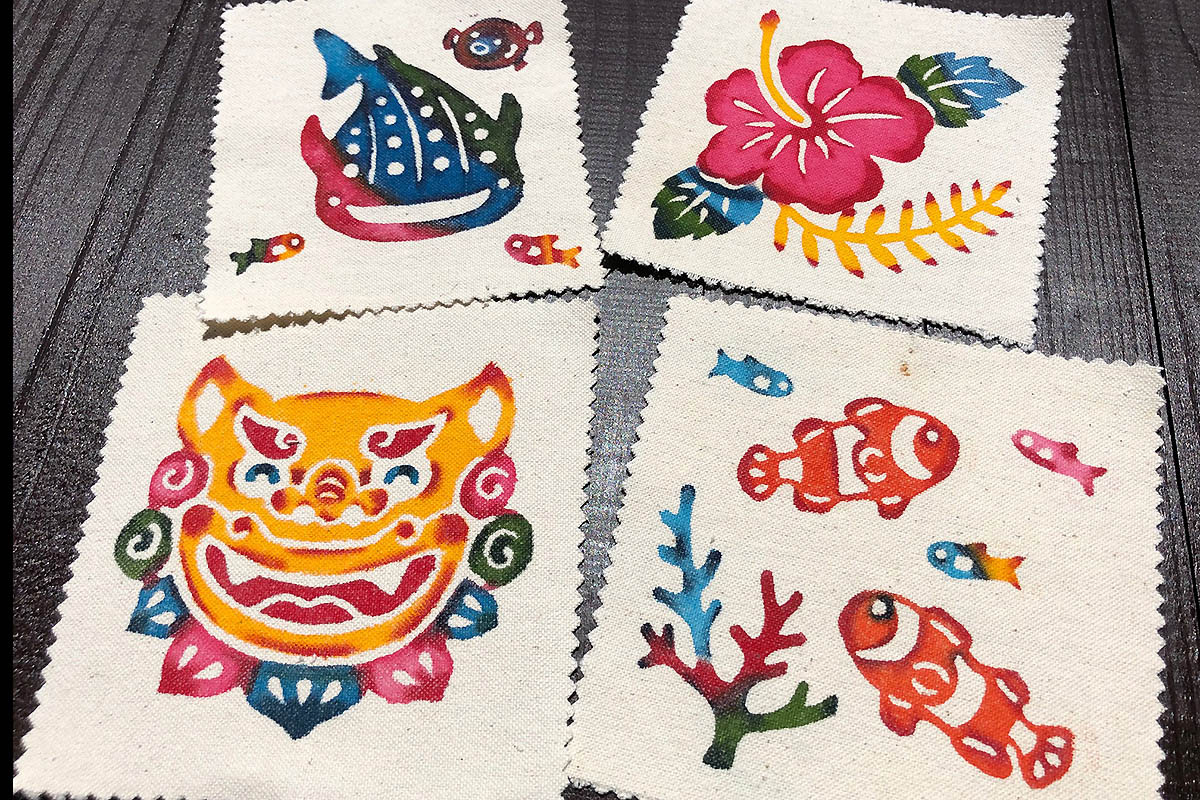 In the center of Okinawa Island, at the Okinawa Traditional Karatedo Kobudo International Training Center in Yomitan Village's Murasaki Mura, you can take a trial class in traditional karate. This dojo is jointly operated by the three schools; Uechi-ryu, Goju-ryu, and Shorin-ryu. Reservation in advance is required.

While at Murasaki Mura, there are also opportunities to try your hand at yachimun pottery, Ryukyu indigo dyeing, and bingata dyeing, making a shisa (guardian lion), and Ryukyu glass blowing. Visitors can also watch, and even join in, traditional performing arts such as sanshin (an Okinawan three-stringed instrument), Ryukyu dance, and eisa dance.

MURASAKI MURA *only in Japanese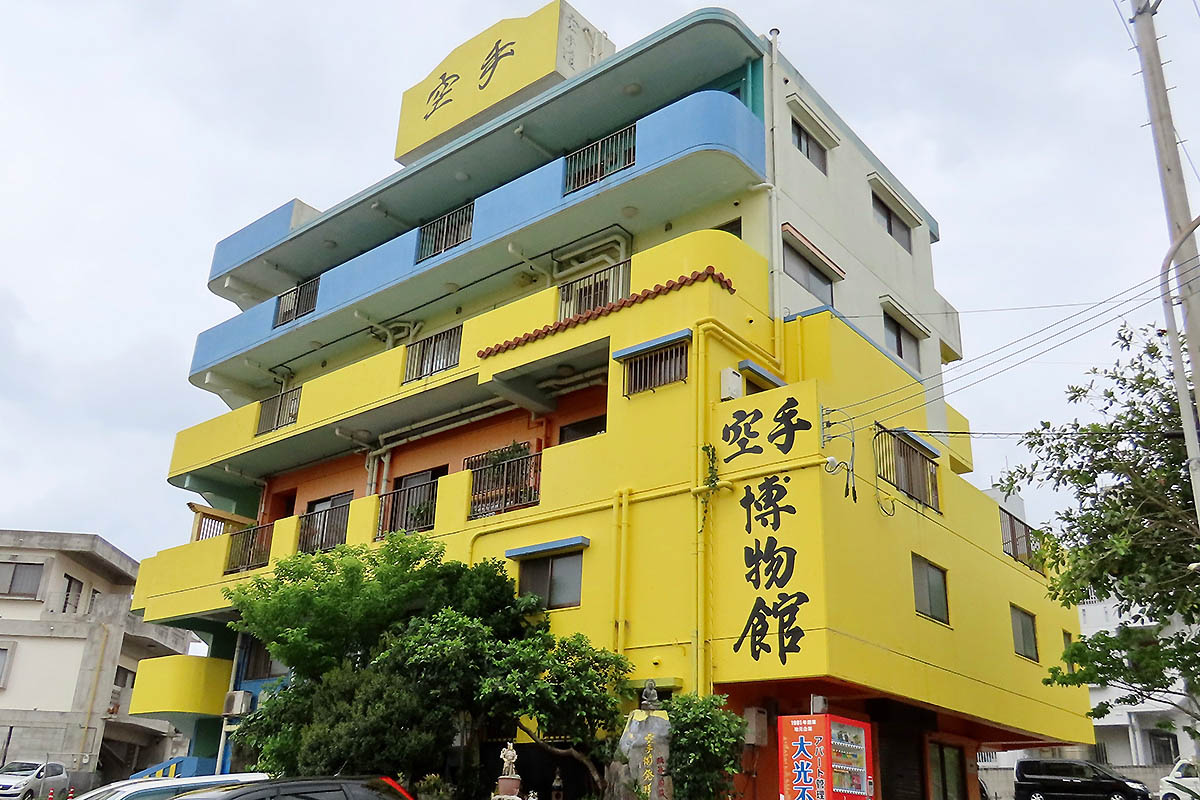 In Nishihara City, the Okinawa Karate Museum founded by Tetsuhiro Hokama of Goju-ryu is another very popular location for visiting karateka. It has a unique collection of more than 600 historic artifacts related to traditional Okinawa karate and kobudo, including photographs and weapons.

Okinawa Karate Museum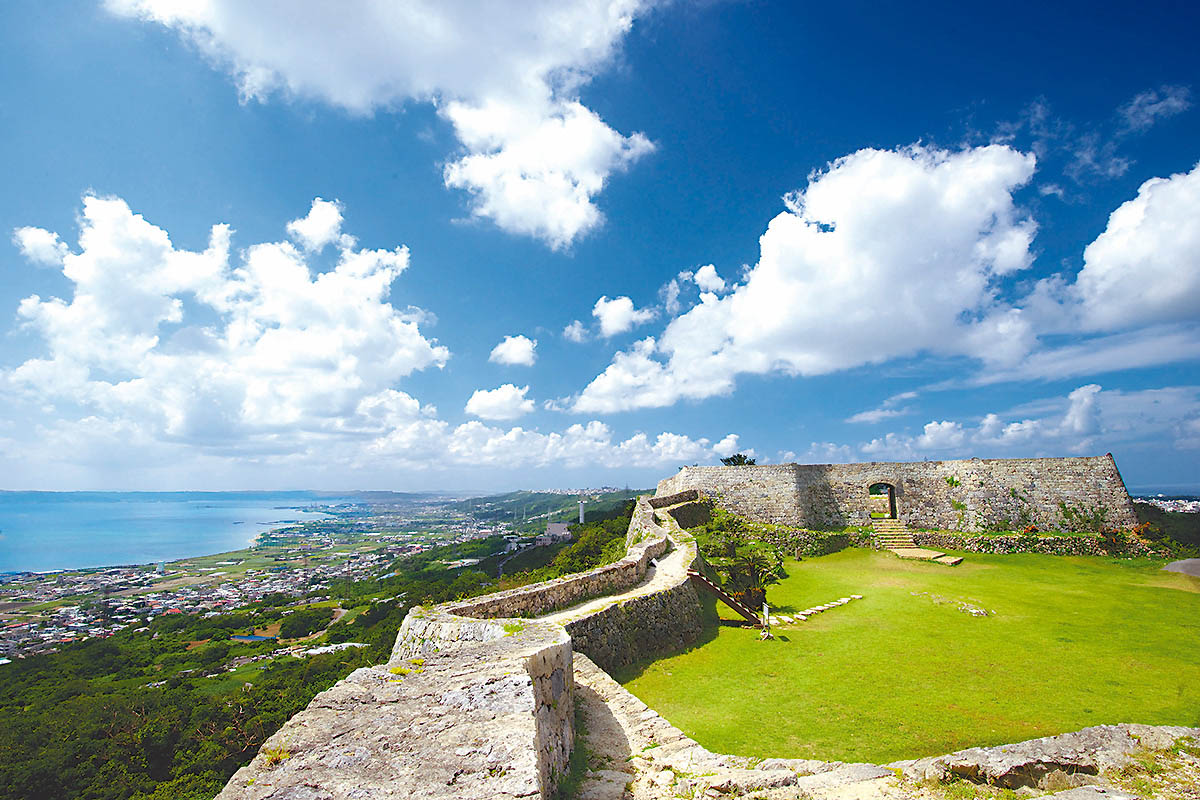 The Nakagusuku Castle Ruins, one of Okinawa's UNESCO World Heritage Sites, is about a 15-minute drive away. Gosamaru, who built Nakagusuku Castle, was a Ryukyuan lord who served and fought alongside Sho Hashi, who established and unified the Ryukyu Kingdom and became its first king.

Nakagusuku Castle Ruins
Online resources provide training opportunities worldwide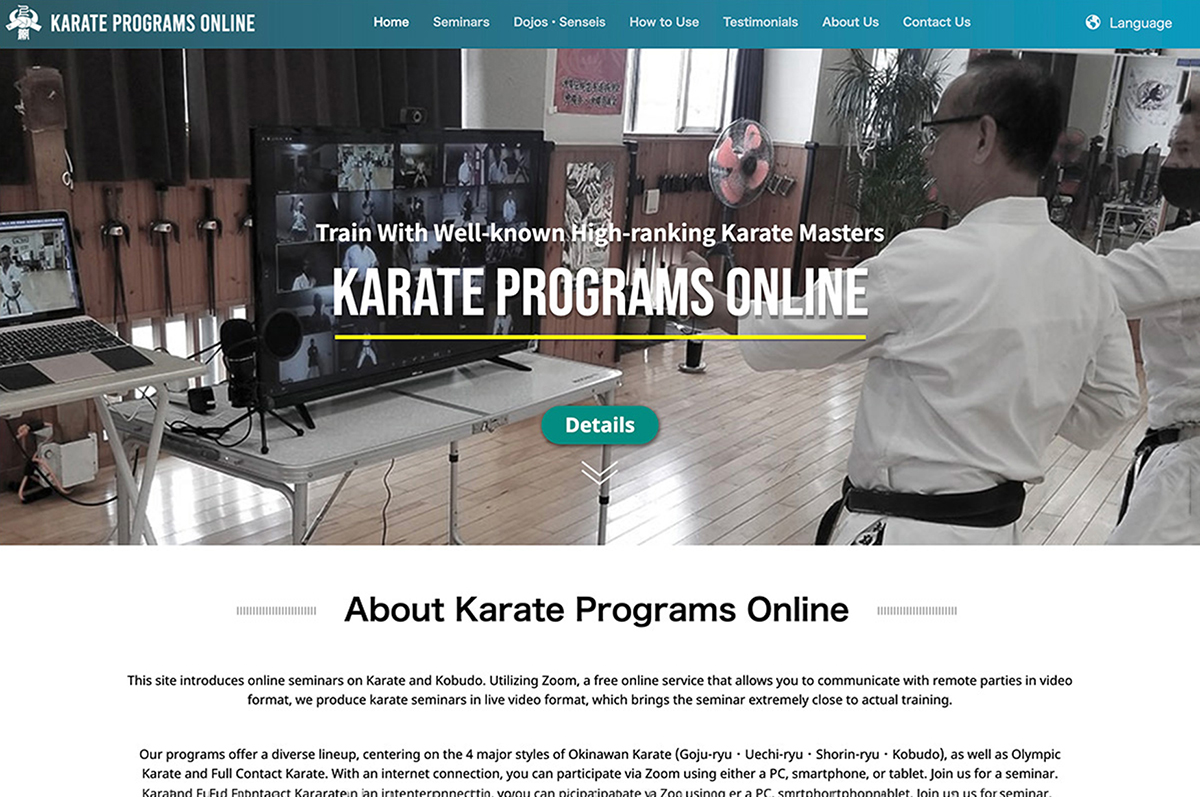 Before your visit, online seminars and lessons provide a great opportunity to learn directly from Okinawan masters from anywhere in the world. Online instructional platforms such as Bujin.TV and Karate Programs Online have recently been launched in response to the needs of intermediate and advanced level karateka around the globe. These feature recorded videos and live streaming, including direct guidance from Okinawa karate masters, and documentaries in which karateka present their philosophy and thoughts.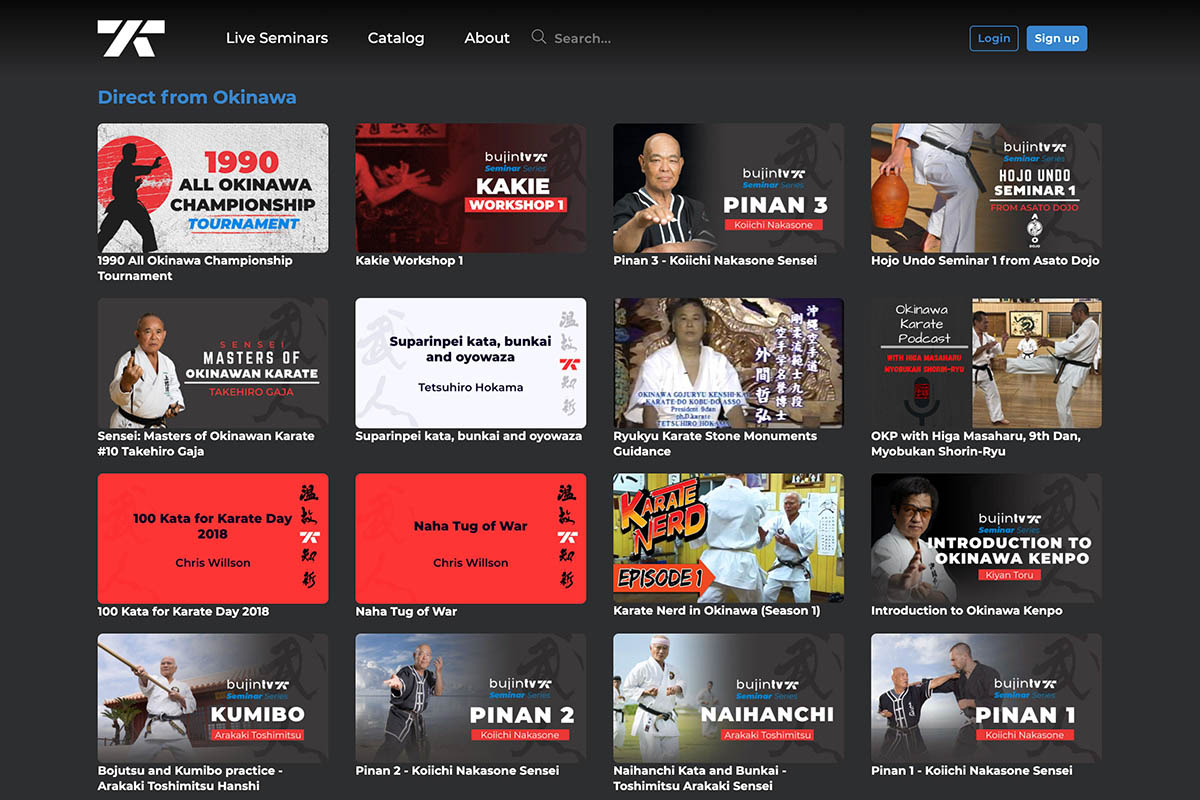 Karate training is a common language, connecting people all over the world. Students can train hard and study together online, and then meet face to face in Okinawa. Online training provides the opportunity to build and maintain teacher-student relationships and relationships with other students. Online seminars are another useful resource for students of karate to deepen their knowledge and skills. Students can use their time effectively, participate easily, and get to see a range of ideas from many karateka around the world.

Okinawa, the birthplace of karate, awaits your next visit!
Posted on 2020/1/24
Last updated 2021/12/20
Text by Steve Jarvis
Steve Jarvis is a long-term resident of Japan who has recently relocated to the Okinawa Prefecture.