Nature & Wildlife
Safe Travel in Okinawa Post-COVID
Learn the basics of safe travel in Okinawa in a post-COVID world
This much is certain: the coronavirus pandemic has forever changed the face of travel. But to keep things in perspective, the world has faced significant travel challenges as recently as 2001. With adaptations and precautions, people once again regained their confidence in travel safety, albeit with a few inconveniences, and the travel industry not only survived but thrived.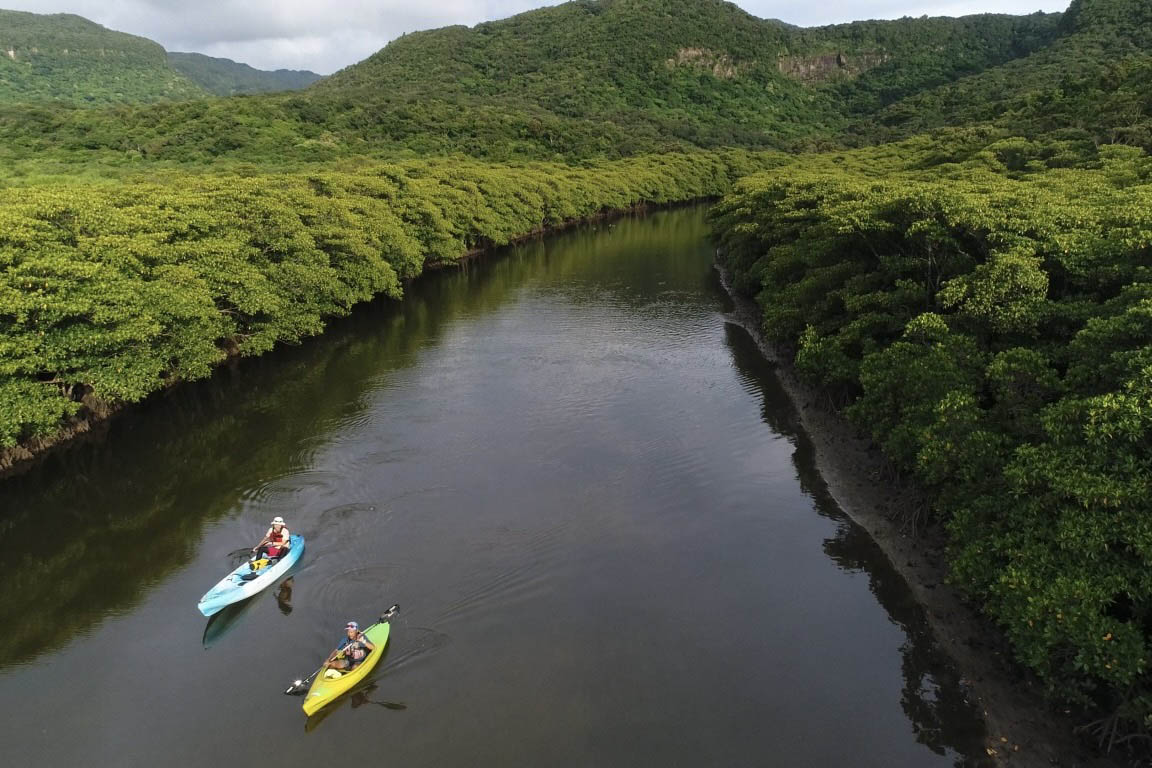 With several years of experience under their belts, travel agencies and destinations have built a solid foundation for safe travel in the age of coronavirus. Okinawa, with its warm climate and an endless variety of outdoor activities, is an excellent place to consider a getaway for some well-deserved relaxation when it is safe to travel again. Here are some ways to make your next trip to Okinawa safer and more enjoyable.
Things to do before your trip to Okinawa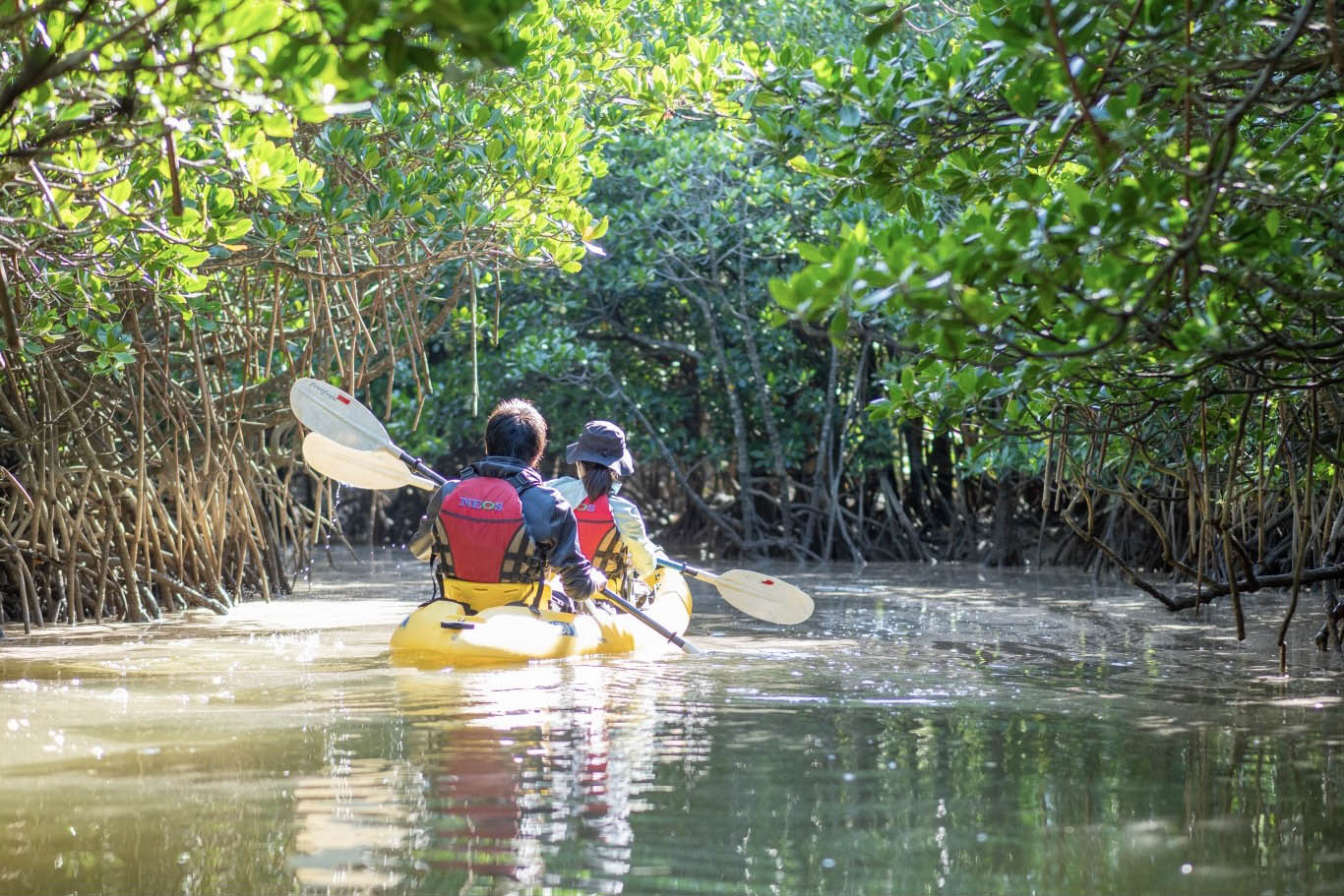 It is essential to keep in mind that Okinawa is not a single destination, but an archipelago. Each island has a unique set of circumstances they are dealing with during the coronavirus pandemic. An increase in severe coronavirus infection cases can quickly overcome medical support facilities on some smaller islands, while others can absorb temporary upticks in infections. The Okinawa Multilingual Contact Center provides tourist information, interpretation services, and emergency support. You can contact them to determine the status of any of the islands you intend to visit (the English phone number within Japan is 0570 077 201). Okinawa Story (*only in Japanese) maintains consolidated travel-related information specific to each of the islands and is another way to check current information.

Coronavirus safety is a two-way street, so while we want to feel safe when traveling to a destination, it is also important to help the local people feel safe about accepting visitors from outside of the area. Monitoring your health before travel can help ensure safety for yourself and others. Keeping a temperature log for each traveler in your group from about two weeks before departure is recommended. Purchase travel insurance so you have peace of mind if you need to cancel or postpone your trip for health reasons, and be prepared for the cost and language barriers of an urgent hospital visit in the rare case it is necessary.
Safe travels while in Okinawa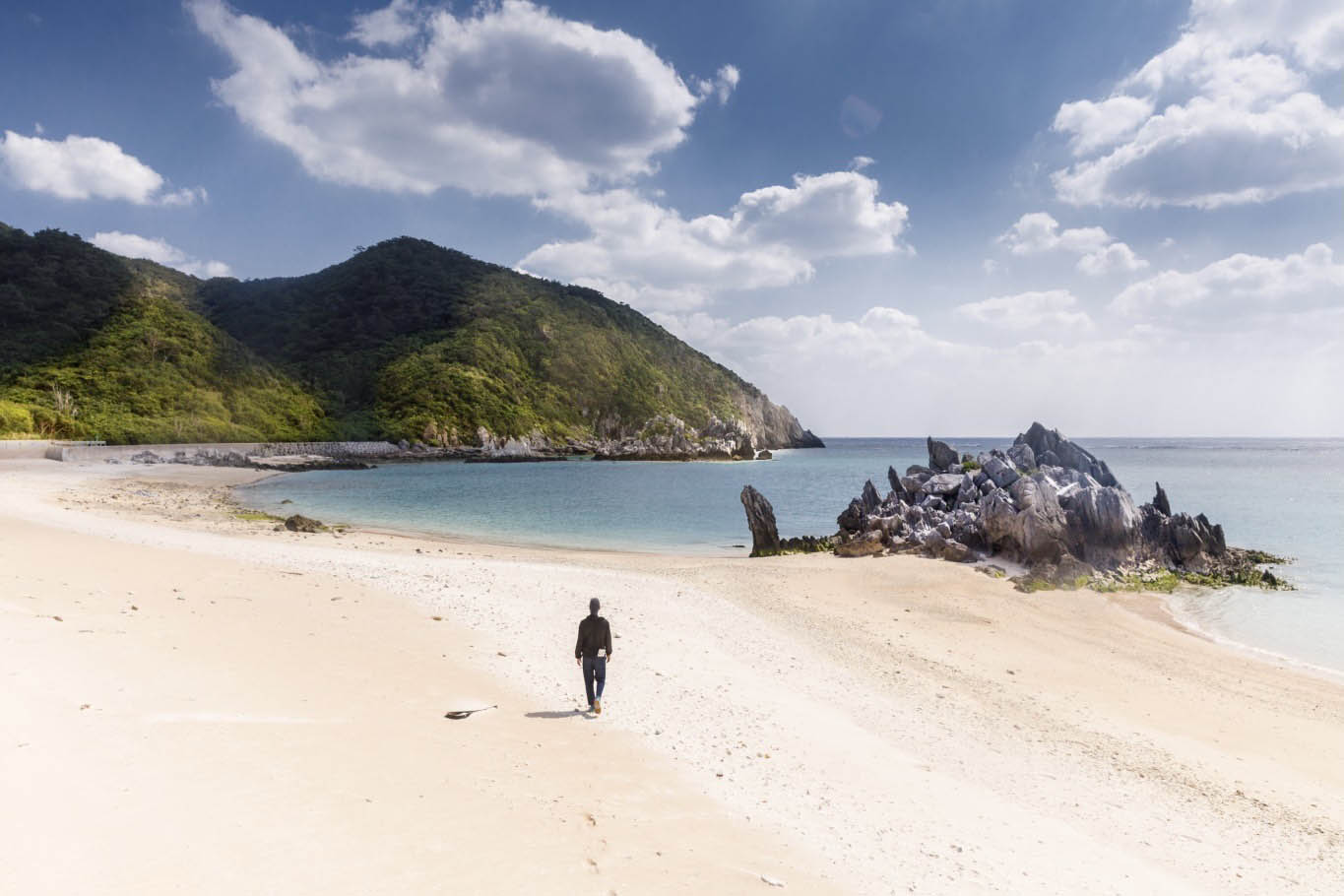 Although the tropical climate and fresh sea air might lull you into letting your guard down, don't become so distracted by Okinawa's atmosphere that you fail to protect yourself and others. Please follow the preventive measures and mask-wearing guidelines by wearing a mask indoors in crowded areas and while in the close presence of others, especially service workers. But take advantage of the warm weather to eat outdoors at restaurants with an outdoor seating area or perhaps enjoy the sunset from a beachside park, using the growing options of take-out at Okinawa's restaurants.

Enjoy Okinawa's wonderful climate by walking or using a bicycle to get around the islands. Bicycle shares and rental shops are plentiful in Okinawa, and even electric-assisted bikes are available.

Shops and restaurants that have demonstrated compliance with the prefecture's anti-coronavirus safety measures will prominently display a green sticker. Visit these establishments with peace of mind.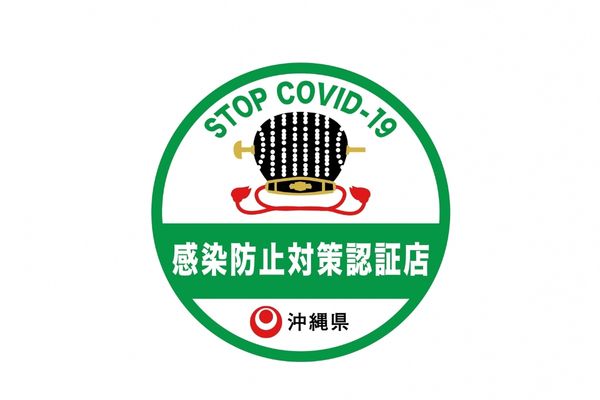 Okinawa provides a Medical Interpretation Hotline (0570 050 235) able to take calls in many languages. The hotline representative can advise and give information about local healthcare centers, and clinics that can support visitors concerned they might have contracted the coronavirus.
The great outdoors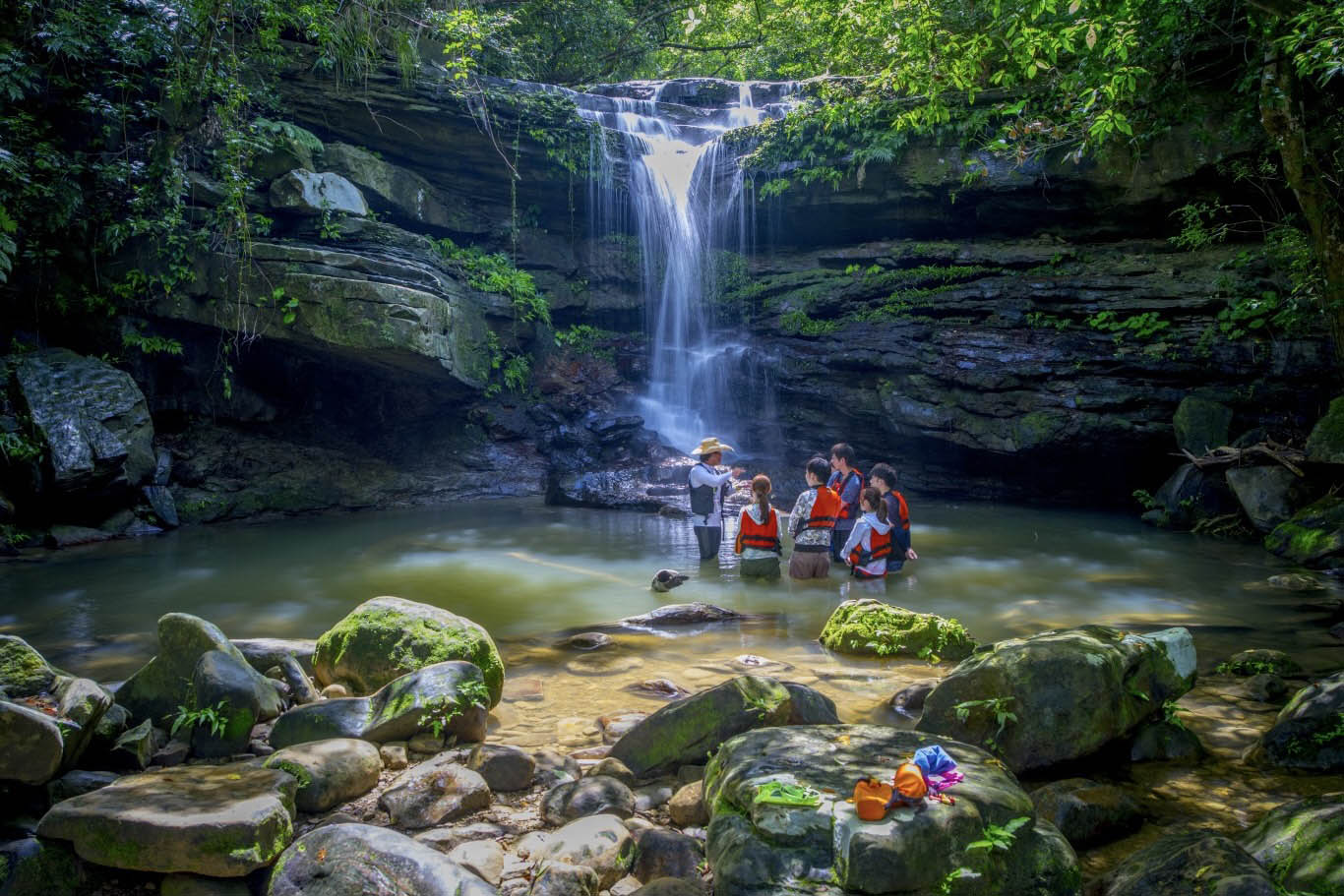 In addition to the specific preparations Okinawa Prefecture has made against the spread of COVID, the archipelago is blessed with abundant nature. With its warm weather, clear oceans, and lush forests, Okinawa calls to visitors to enjoy time outdoors, the safer place to be in the age of coronavirus.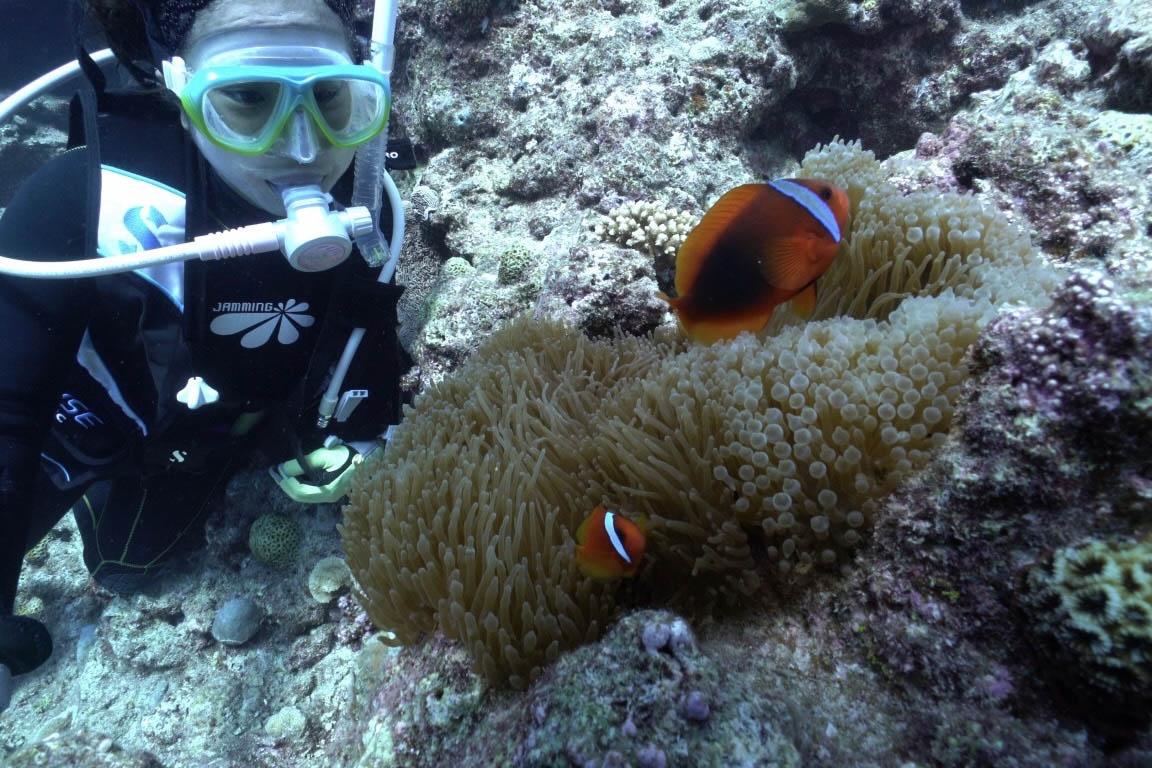 Okinawan tourism has always catered to outdoor enthusiasts, with plenty of activities both on land and sea. Hundreds of coral species create reefs around the islands, which protect and feed countless varieties of fish, shellfish, and other beautiful and delicate sea creatures. With a bit of luck, you might encounter a group of sea turtles swimming carefree in the warm waters. Above the water, try a stand-up paddleboarding (SUP) lesson or tour. Higher still, parasail above the impossibly blue waters held aloft on a warm breeze.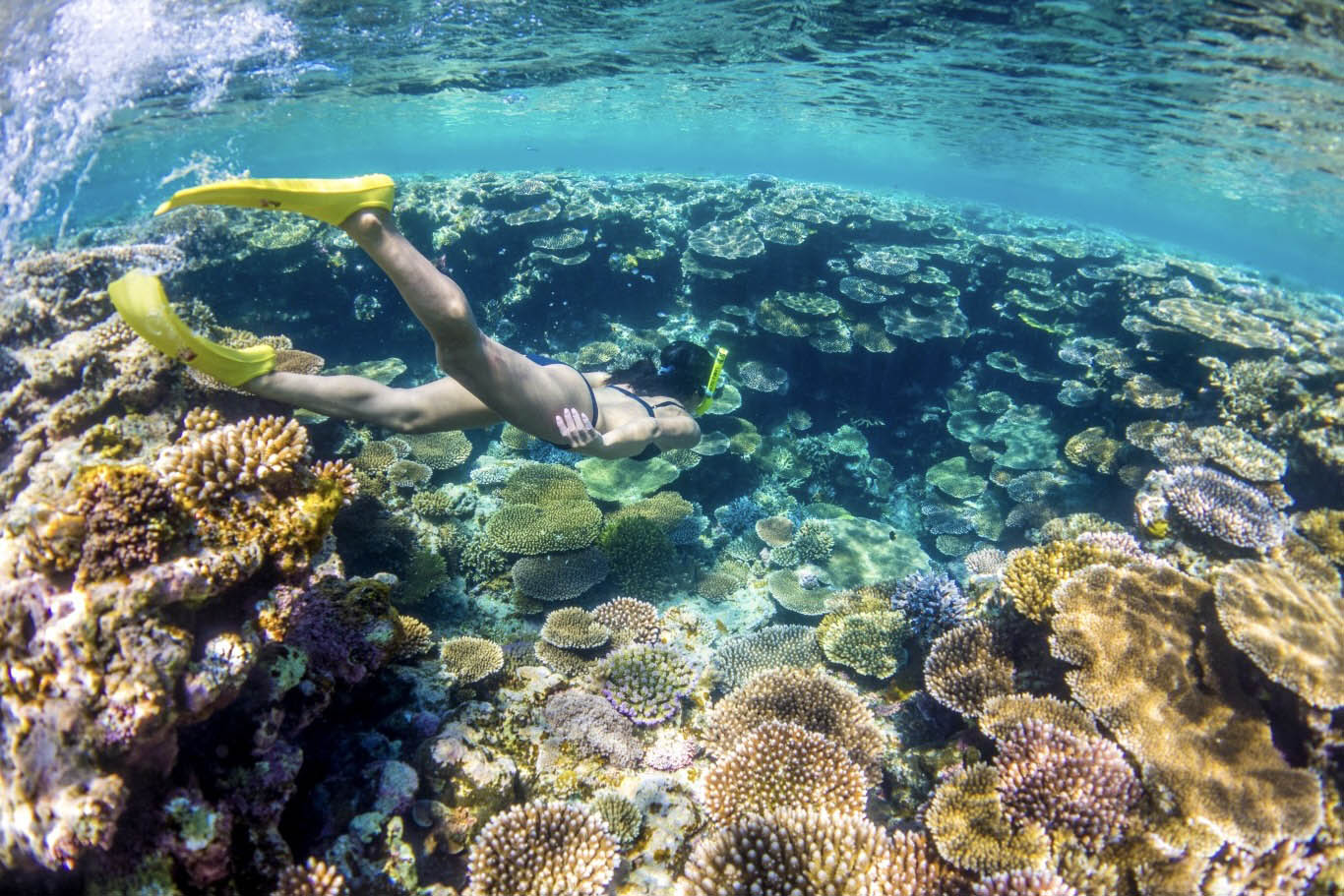 Back on land, the lush subtropical forests of northern Okinawa await exploration in Yanbaru. Under the thick canopy of the forest, you might encounter a rare species like the yanbaru kuina, a flightless bird, or the yanbaru tenagakogane, the largest beetle in Japan. If you prefer to travel on wheels, take a leisurely cycling tour from Nago to Cape Hedo to experience the islands' Ryukyu culture and enjoy dramatic views of the ocean shores. If you enjoy stargazing, visit Iriomote-Ishigaki National Park, certified as Japan's first "Dark Sky Sanctuary."

Those who enjoy a slower pace of travel head further off-the-beaten-path to Kume Island, where you can stroll or sunbathe on the lovely Hatenohama Beach. Savor the rare and delicious umibudo (sea grapes), the "green caviar" of the Okinawan seas. Later, learn to weave the traditional Kumejima tsumugi cloth with the help of a skilled artisan.

If great food is a key to your vacation experience, Okinawa won't disappoint you with its local cuisine, which is quite different from typical Japanese cuisine. There is a rich, traditional food culture here, with dishes made with healthy local ingredients such as sweet potatoes, fish cakes, and local vegetables. You can also stop by a farmers' market to pick up locally grown foods to prepare by yourself. Historically, Okinawans have enjoyed one of the longest lifespans in the world, thanks in part to their diet.

Families with children find Okinawa a perfect destination, with plenty of ways to have some family fun. Children can get up close with sea life at the Okinawa Churaumi Aquarium, feed the dolphins at Motobu Genki Village, or help replant the coral reefs at Yomitan's Sango Batake coral farm. Parents can take scuba lessons and dive among colorful fish at dive sites such as Sunabe or Gorilla Chop, or get a relaxing massage at a day spa before soaking the day away in an onsen bath. For the ultimate "slow travel" experience, rent an RV and camp in various campsites or beaches around the island where it is permitted.

While we cannot deny that the coronavirus will likely change personal travel for years to come, we don't need to let it steal the joy from our precious vacation time. Destinations like Okinawa, which have natural advantages, are also taking concrete steps in making travel in Japan a safer and less worrisome experience.
Posted on 2021/2/26
Last updated 2022/11/4
Text by Todd Fong
Todd Fong is an American writer and photographer living in Japan who loves exploring and learning more about Japan.