Nature & Wildlife
Your Guide to Whale Watching in Okinawa
Find out when, where, and how to see these majestic creatures in Okinawa
From January to March, the ocean around Okinawa is full of action. It is the time of year when humpback whales can be seen in the waters around Okinawa's islands. Although there are places where you can spot them from land, the best way to see whales up close is by boarding a whale watching tour boat, like those that cruise between Okinawa's main island and the Kerama Islands. We are here to give you all the information you need about making the most of the whale watching season in Okinawa.
What kind of whales migrate to Okinawa's waters?
The humpback whales travel all the way to the Kerama Islands from northern waters around Russia and Alaska. They are typically about 15 meters long and weigh roughly 30 tons! They have large pectoral fins, which can grow up to five meters long (or about a third of their body length). Their tail fins resemble a fan, and help propel them gracefully through the water.
Why do whales migrate to Okinawa?
Humpback whales spend the summers in the northern seas around Russia and Alaska, and begin to travel south in the fall, where they are seen around the Ogasawara Islands and Okinawa. They travel an incredible distance of about 9,000 kilometers!

After satisfying their appetites in northern waters during spring and summer, the well-nourished humpbacks travel to the waters near Okinawa over the fall and winter to give birth and raise their calves. You may even get to see the heartwarming sight of whales swimming with their calves during a tour.
Where can I see the whales?
The waters around the islands of Tokashiki and Zamami, to the west of Okinawa's main island are known as a whale watching mecca. Other areas, like northern Okinawa and Ie Island, also offer whale watching tours.

There are many starting points for tours, including Naha, Yomitan, and Onna on the main island, and other tours that begin directly from the Kerama Islands. Choose a tour that works with your travel itinerary.
Below are some helpful tips to ensure a pleasant whale watching experience.

● Bring sunscreen. The sun can be strong in Okinawa even in winter! Pack sunscreen, a hat, and sunglasses. Be sure to reapply as needed.

● Bring medicine for motion sickness. If you get motion sick or sea sick, take some medicine before you board. Finding a breezy spot on deck and looking into the distance may also help alleviate symptoms.

● Wear something warm and waterproof. The sea wind is cold in winter, even in Okinawa. Bring clothes that are warm, and water resistant. You might even want to bring a towel.

● Wear clothes that are easy to move around in. Even when the water is calm, walking on a boat can be tricky. Please avoid skirts and high heels, and instead consider wearing sneakers and clothes that do not restrict mobility.
Humpback movement patterns
Here are a few common movements you might see while whale watching.
1. Blow
Whales rise to the surface to breathe. The spray accompanying a whale's breaths can reach up to five meters!
2. Peduncle arch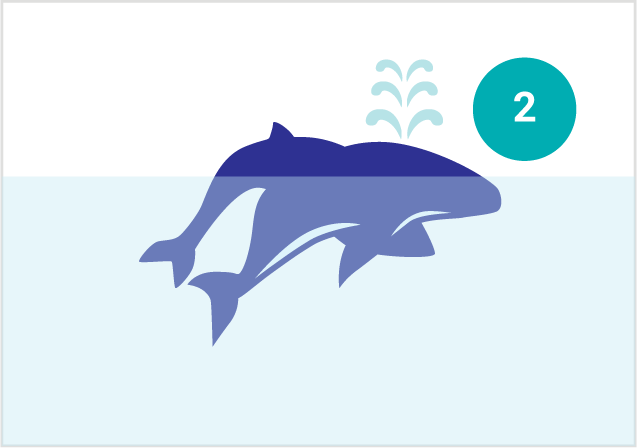 This is a move where whales return to the surface in an arc form while breathing.
3. Tail slap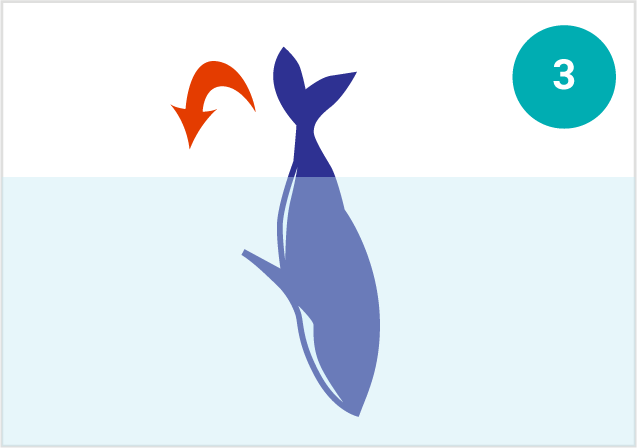 Whales sometimes lift their tail fin high up and swing it down to create a loud noise and splash.
4. Fluke up and down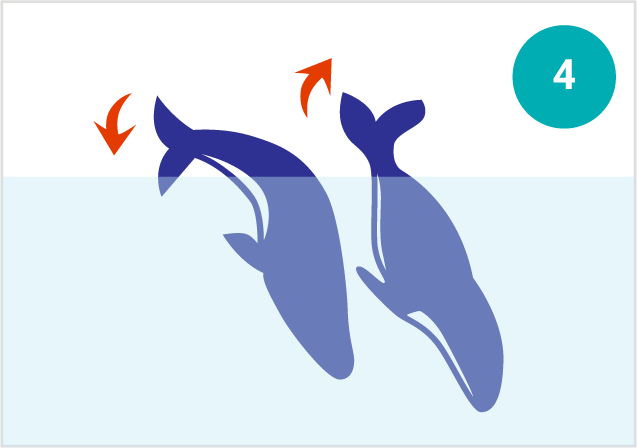 This is a dive into the ocean (usually after the peduncle arch) in which the tail fin is lifted to the surface. It is called a fluke up when you see the lower (ventral) side, and fluke down if you do not.
5. Peduncle scrap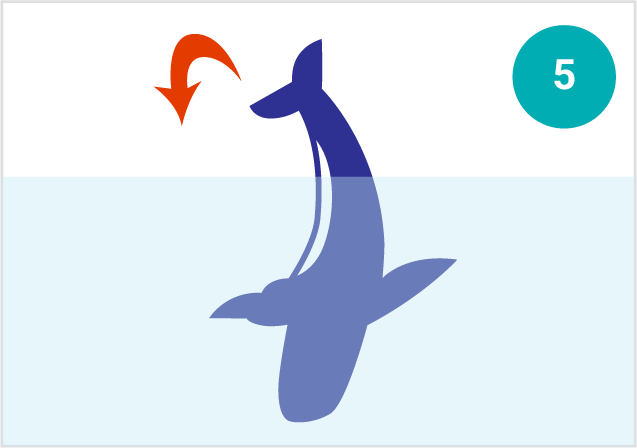 During this move, a whale lifts the rear half of the body to the surface and pounds, sometimes on top of another whale. This can usually be seen in mating pods, when males are fighting to court a female.
6. Peck scrap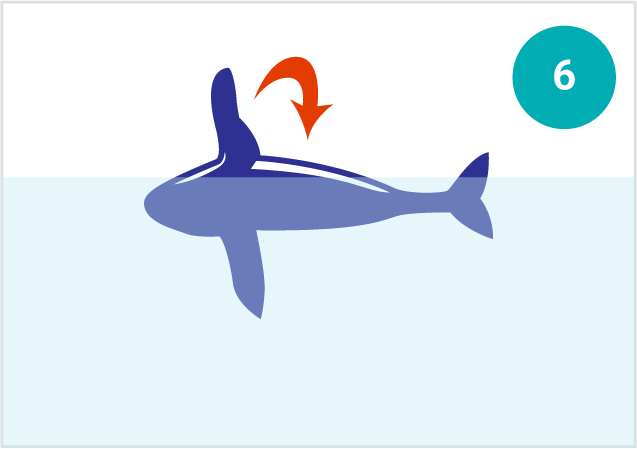 This is a move where whales turn sideways, exposing the pectoral fin while tapping on the surface. They may also turn their abdominal side up and pound both pectoral fins.
7. Head slap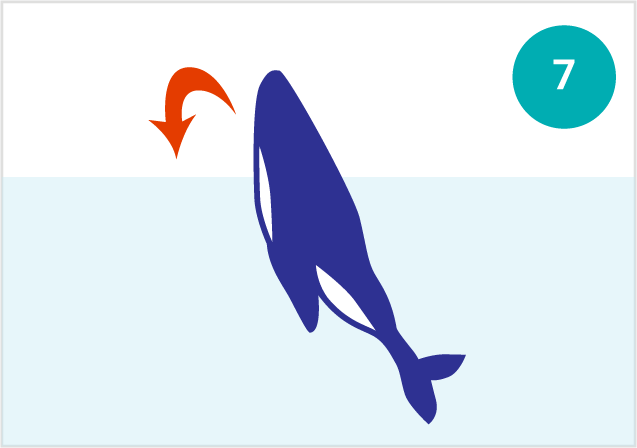 The whale exposes the top third of their body above the surface of the water, then falls forward chin first.
8. Spy hop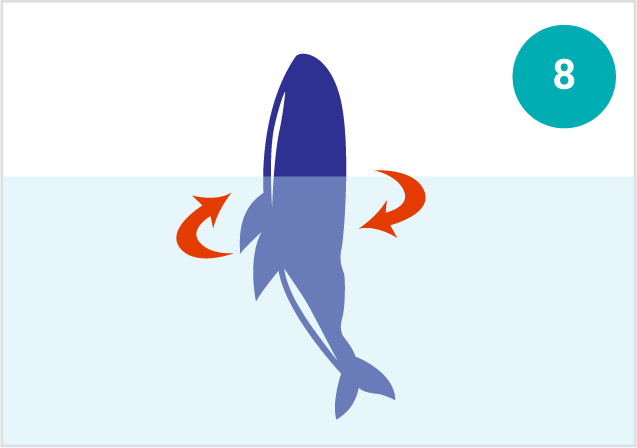 The whale lifts its body vertically, and slowly sinks back down while rotating the body.
9. Breach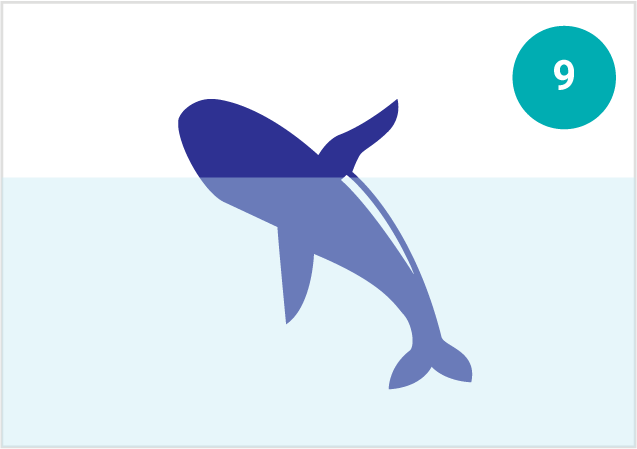 The whale floats about two-thirds of their body on the surface, then jumps and rotates the body.
For more information on whale watching tours, check out the links below.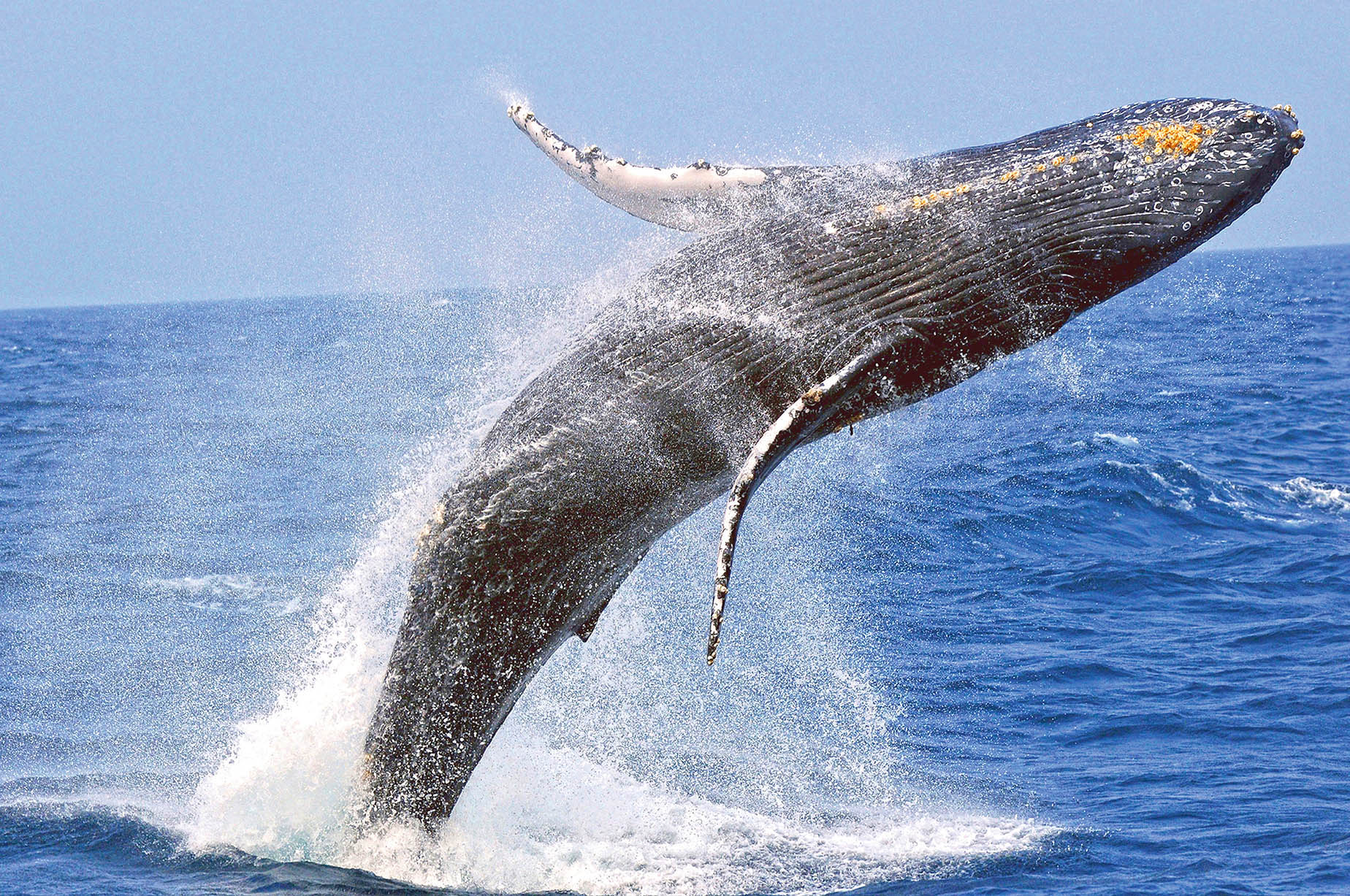 Zamami Whale Watching Association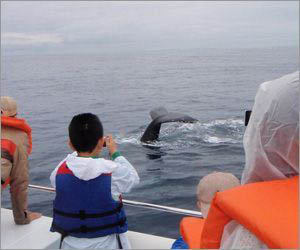 Cerulean Blue OKINAWA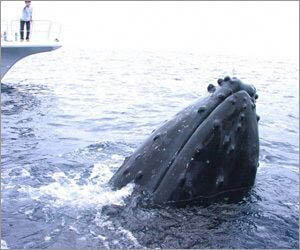 Joy Create Okinawa TEA-DA *only in Japanese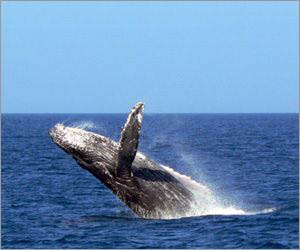 MARINE CLUB Berry