Zamami Island
Kerama Islands
Enjoy immaculate white beaches, beautiful sunsets, and whale watching
Zamami Island is a place of beautiful contrasts. The island's steep, rugged hills lead down to tranquil, white beaches buffered by bright, blue seas teeming with subtropical fish. Every winter, migrating humpback whales swim and play in these calm, warm waters.
Highlights
Unwinding on pristine white beaches for views of the "Kerama Blue" waters
Watching spectacular sunsets in the evening
Joining a tour to watch whales as they glide effortlessly through the surf
About Zamami Island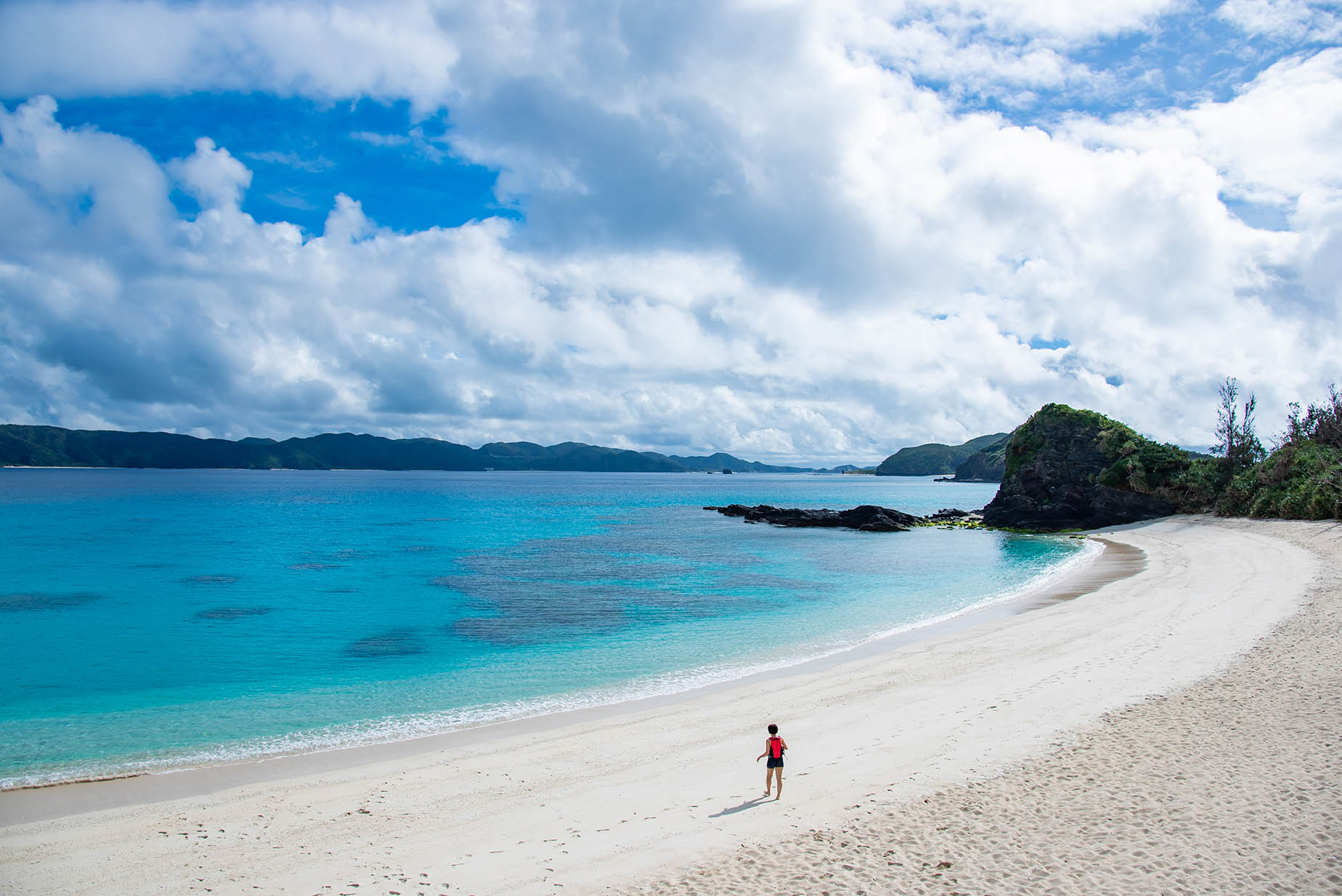 Zamami Island is about 50 minutes by express ferry from Naha. The small island is 6.7 square kilometers and home to around 500 people. Its rugged terrain makes it a great spot for seasoned hikers.
Renting a car or electric bike is the best way to get around the hilly island. Beach-lovers can get to Ama or Furuzamami beaches by using the local bus. Check service times at Zamami Port's tourist information center.
Marine activities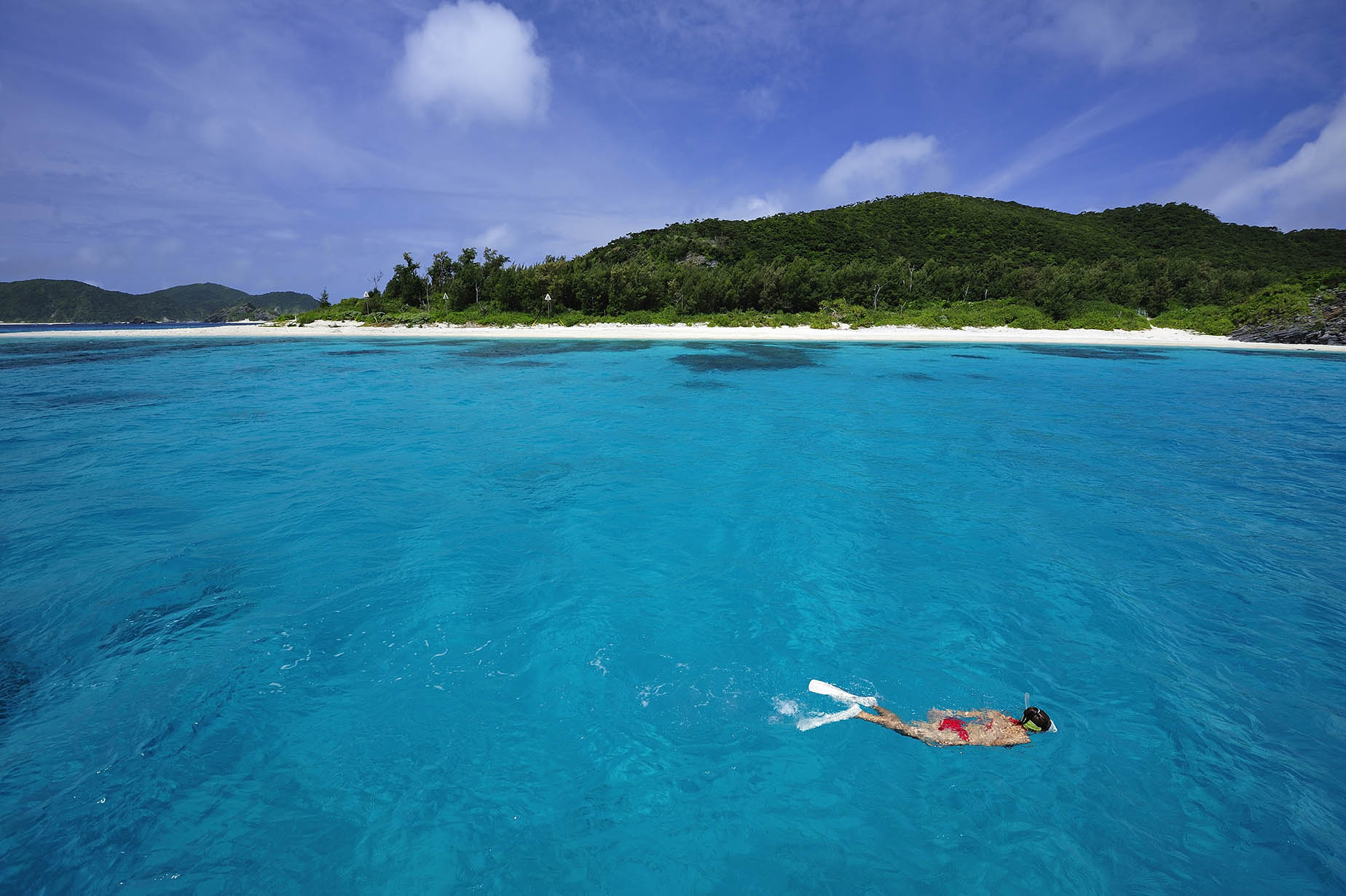 Dive or snorkel in the transparent waters for views of expansive coral reefs and brightly colored fish. You might even encounter the graceful sea turtles which frequent the shallow waters near the island.
Humpback whales migrate south from the Arctic and swim in the temperate waters around the Kerama Islands from around January to April. Join a tour to catch a glimpse of these magnificent creatures. Whale watching in the Kerama Islands is one of the most fulfilling activities on offer in Okinawa.
Kerama Blue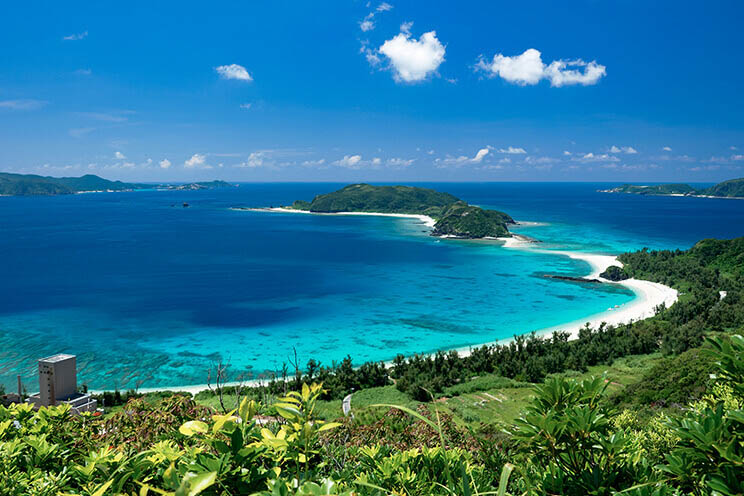 Some of Japan's whitest, sandiest beaches can be found on Zamami Island. Beautiful Furuzamami Beach is the longest, and extends for more than 800 meters, providing breathtaking views of the vivid, blue sea.
The ocean around Zamami Island and the other Kerama Islands is an enchanting shade of blue that has come to be known as "Kerama Blue." Hike up one of Zamami Island's hills to get a panoramic view of the Kerama archipelago seascape. The observation decks at Takatsukiyama Observatory overlook Ago no Ura Bay and offer views of the nearby island of Tokashiki, and sometimes also the main island in the far distance.
Spectacular sunsets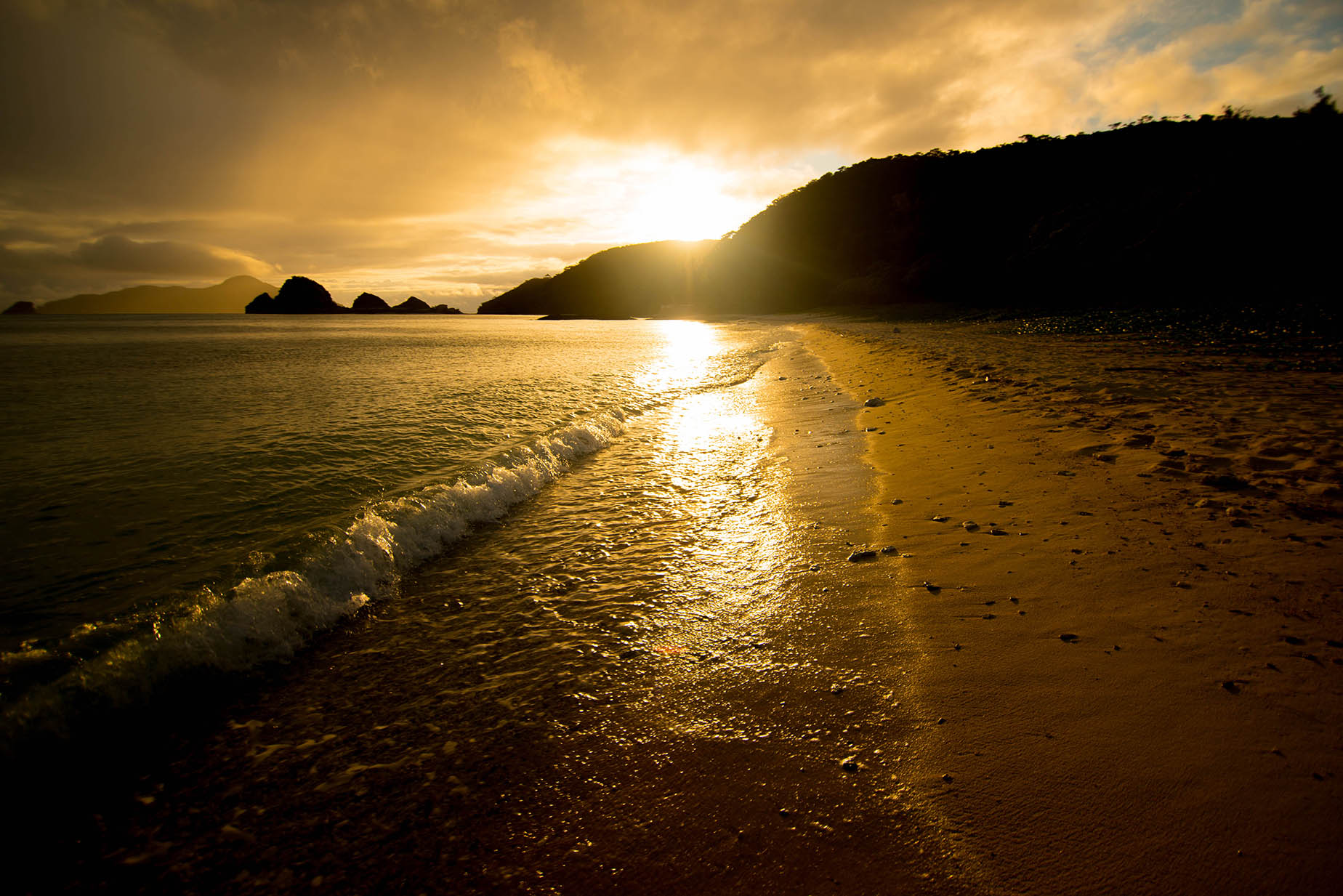 Okinawa is known for beautiful sunsets, and Zamami Island is no exception. Only a short walk from the port, the statue of a dog named Marilyn is an especially charming place to view sundown.
As the local story goes, another dog, Shiro, swam three kilometers every day from nearby Aka Island to visit his beloved Marilyn. The statue stands as a testament to a story of pure love, as Marilyn's statue faces towards Aka Island, the home of her cherished Shiro. There is a statue of Shiro on Aka Island.
For a more dramatic and invigorating view of the sunset, head up to Unajinosachi Observatory, which looks out over the sea and is located on the western side of the island. Nicknamed "Sunset Observatory," visitors can watch the sun as it slowly dips below the horizon.
Camping on Zamami Island
The campground in Zamami Island is located right next to Ama Beach. Pitch your tent or rent one of the campground's rustic cottages, and enjoy close proximity to the sound of the sea. Check out the information available from the Zamami Village Tourism Association about the facilities and rates before you travel.
Where to stay
There are various accommodation options to suit different styles, budgets, and tastes. Visitors can choose from small guesthouses (minshuku), hostels, and more upscale pensions. Both traditional Japanese and Western-style room options are available on the island.
Getting to Zamami Island
Zamami Island can be accessed by high-speed ferry in just 50 minutes, or by the larger passenger ferry (which takes around two hours). Both vessels depart from Tomari Port in Naha. There are no flights to Zamami Island.