Aka Island
Kerama Islands
Enjoy crystal-clear blue waters, white beaches and encounter incredible sea life
Aka Island is a secluded hideaway known for its sparkling blue seas and white, sandy beaches. Home to vibrant coral reefs teeming with sea life, this tiny island is a diver's playground. At only around 50 minutes by high-speed boat from Naha, Aka Island is the perfect place to relax and unwind.
Highlights
Take a dip in the shimmering "Kerama Blue" waters surrounding Aka Island
Dive or snorkel in the crystalline waters and catch a glimpse of a sea turtle
Hike up to one of the island's observation decks for panoramic views of the surrounding seaside
About Aka Island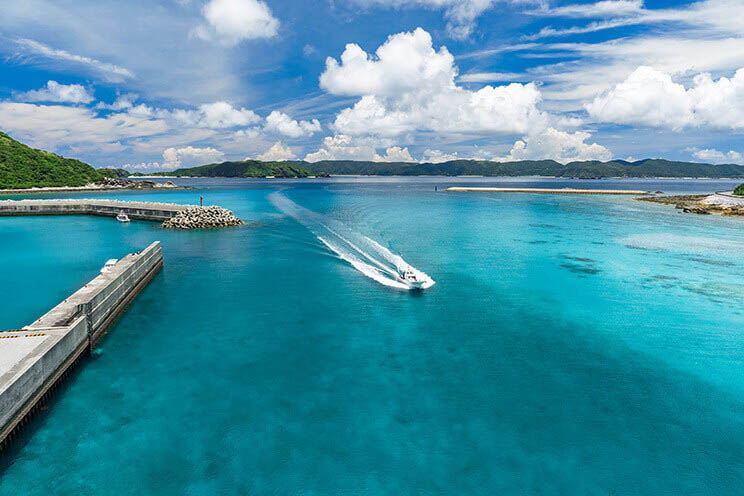 Aka Island is one of the Kerama Islands, and part of Keramashoto National Park. It lies approximately 40 kilometers west of Naha, and visitors can reach the island by taking a ferry (around 90 min) or high-speed boat (around 50 min) from Tomari Port. Only 12 kilometers in circumference, Aka Island is a small, charming island where you can really get away from it all.
Crystal-clear seas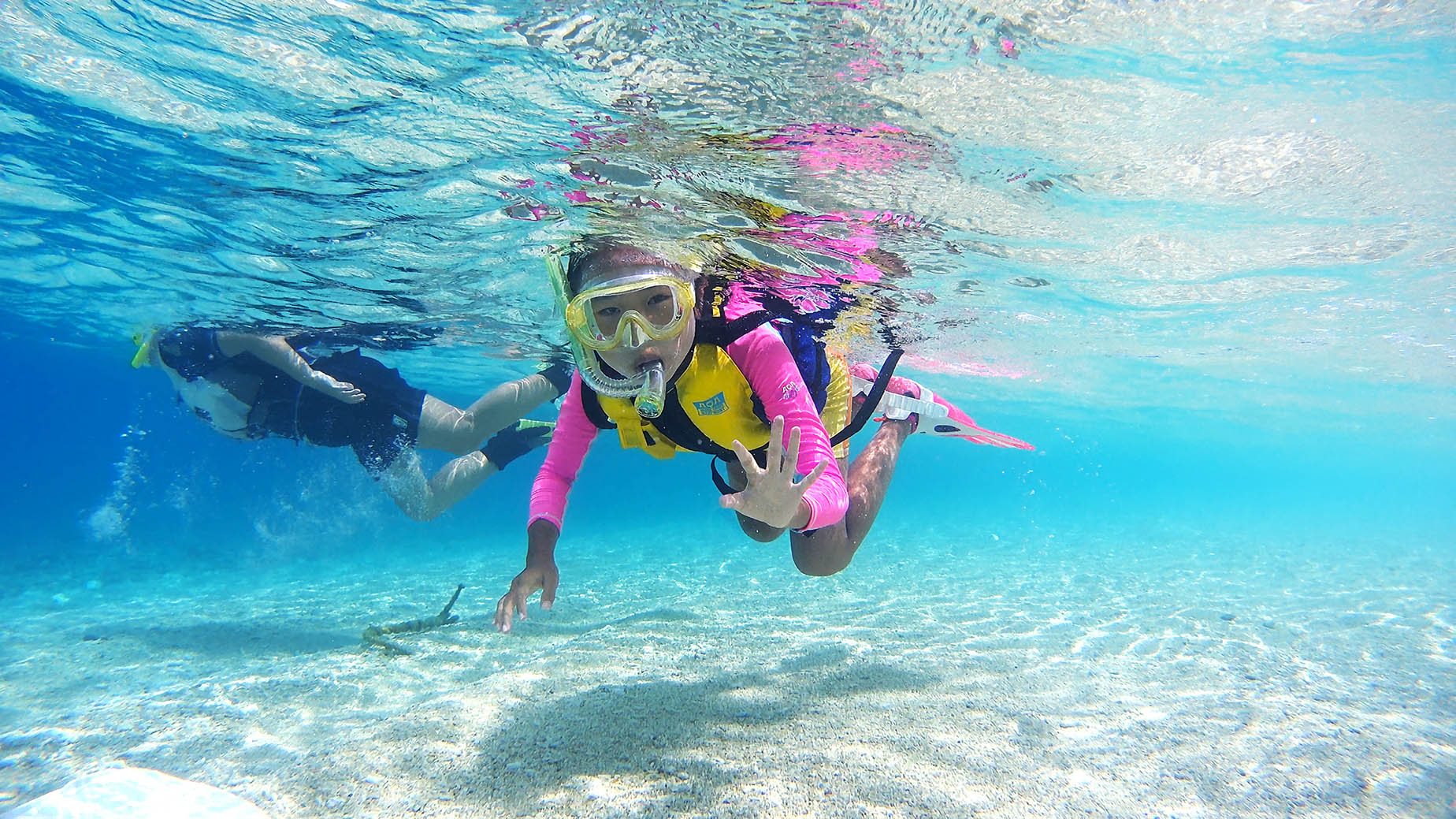 Get close to the island's diverse marine life with marine activities. Dive in by joining a scuba diving or snorkeling tour, or maybe test your balance on a stand-up paddle board (or SUP). There are tour operators and dive shops on the island.
Rich marine life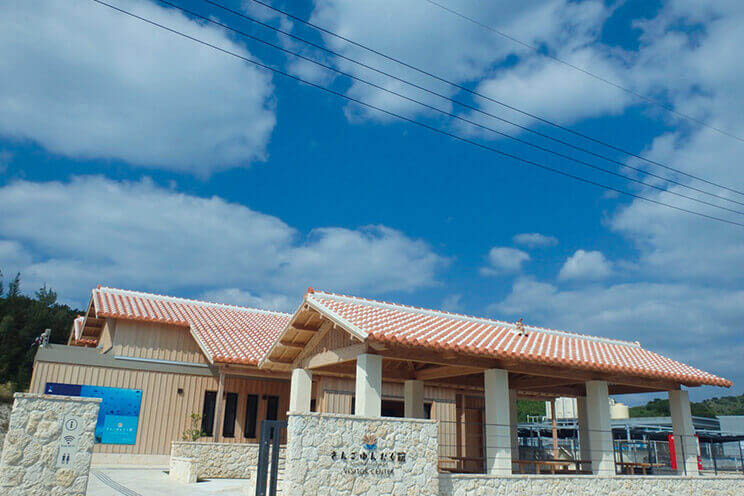 Colorful subtropical fish abound in the endless, transparent waters that ring the island. Vibrant clownfish dart around the coral reef, and sea turtles swim elegantly along.
You can learn more about the ecology of coral reefs at the Sango Yuntaku Kan Visitor Center in the main village on Aka Island.
Kerama Blue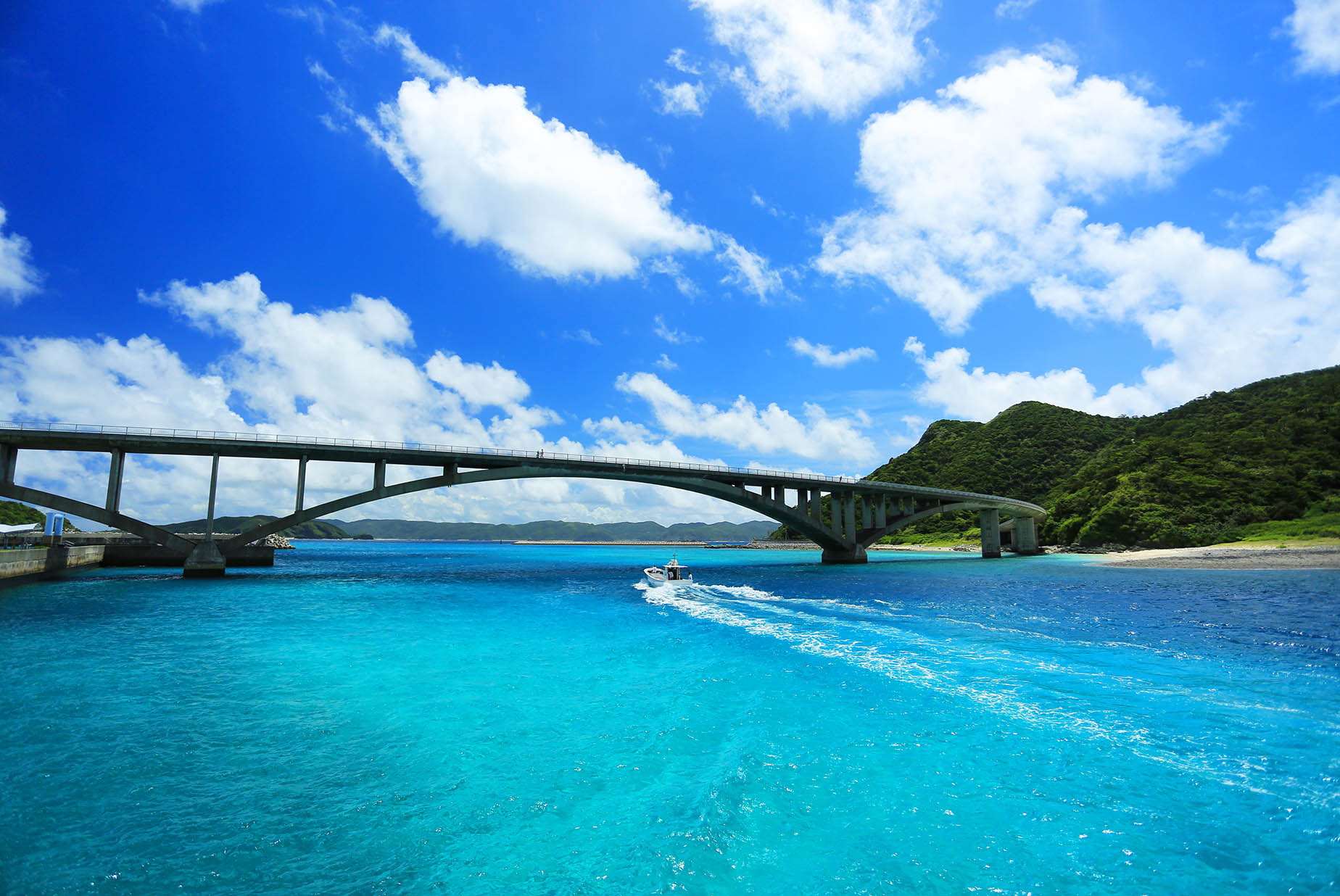 The ocean around Aka Island and other neighboring islands is renowned for its unique, exquisite blue color that has come to be referred to as "Kerama Blue." The island itself is fringed by numerous sandy beaches.
By far the most popular is Nishibama Beach, which faces nearby Zamami Island. Only 10 minutes by bicycle from Aka Port, this kilometer-long stretch of white sand is a great spot to relax and take things slow. The beach is a popular snorkeling spot and offers shower and toilet facilities.
You can enjoy magnificent views of the Kerama Blue waters from Aka Bridge, which lies to the south of the island. Built to connect Aka Island to nearby Geruma Island, the long bridge provides a great view of the waters below. You might even see a sea turtle gliding past in the ocean under the bridge!
Aka Island's observatories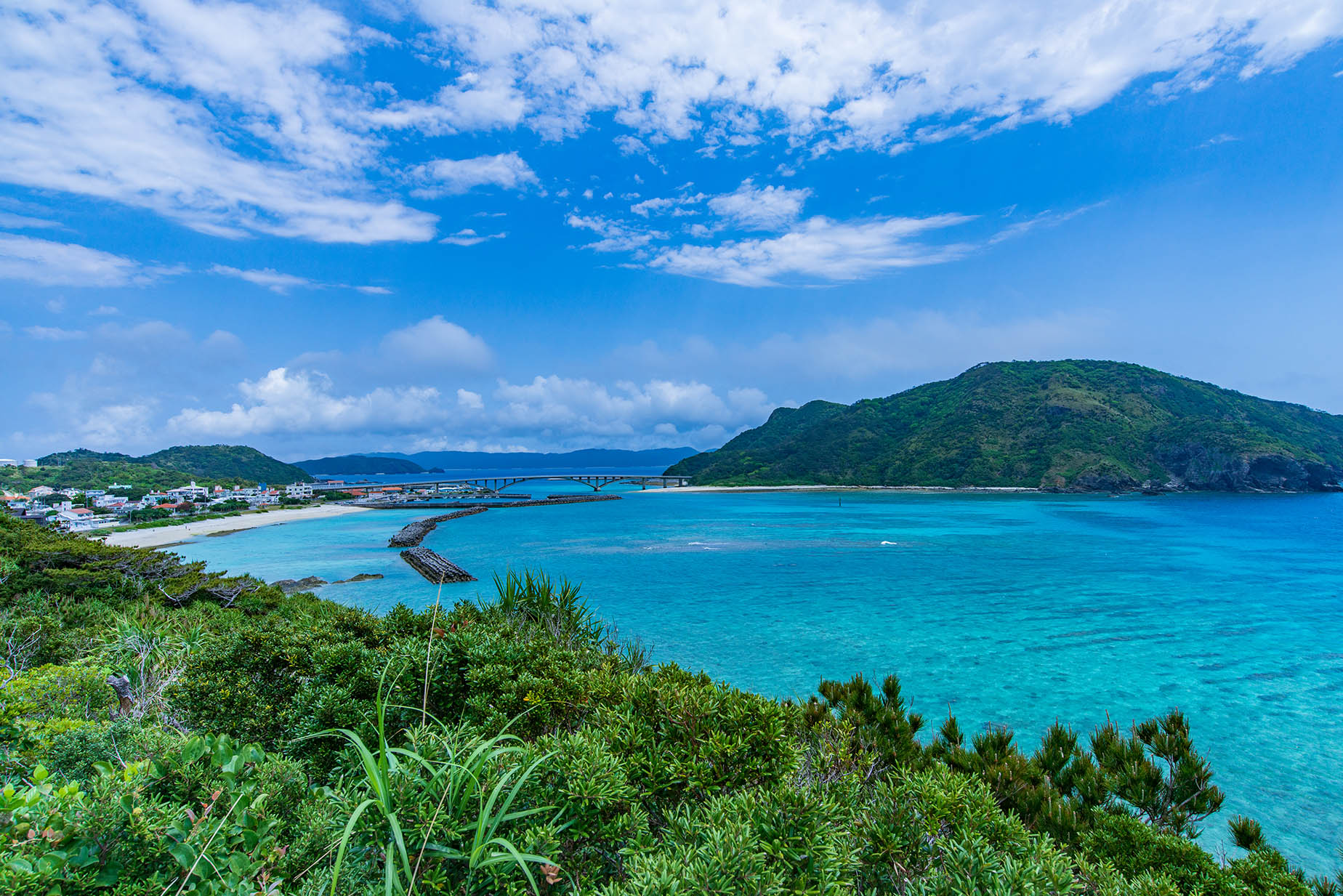 Hiking up to one of the island's observatories gives you unparalleled views of the Kerama Islands and the ocean. The Nishibama Beach Observatory provides views of the vivid blue sea and also the uninhabited Agenashiku, Gahi, and Amuro islands.
The Nakadake Observatory is located on top of a hill in the center of the island. Hike up the steep slope covered in thick, subtropical foliage, and at the top you will be rewarded with a 360-degree view of Aka Island and the nearby Kerama Islands.
The Amagusuku Observatory is close to Aka Island's main village and port. When you make it up to the observatory, you can see another one of the Kerama Islands, the bigger Tokashiki Island, in the distance, beyond Aka Bridge.
The Kushibaru Observatory is the westernmost observatory on Aka Island. Along with Gohara Beach, which is close to the observatory, it is an ideal spot to watch a beautiful Okinawan sunset.
Take a stroll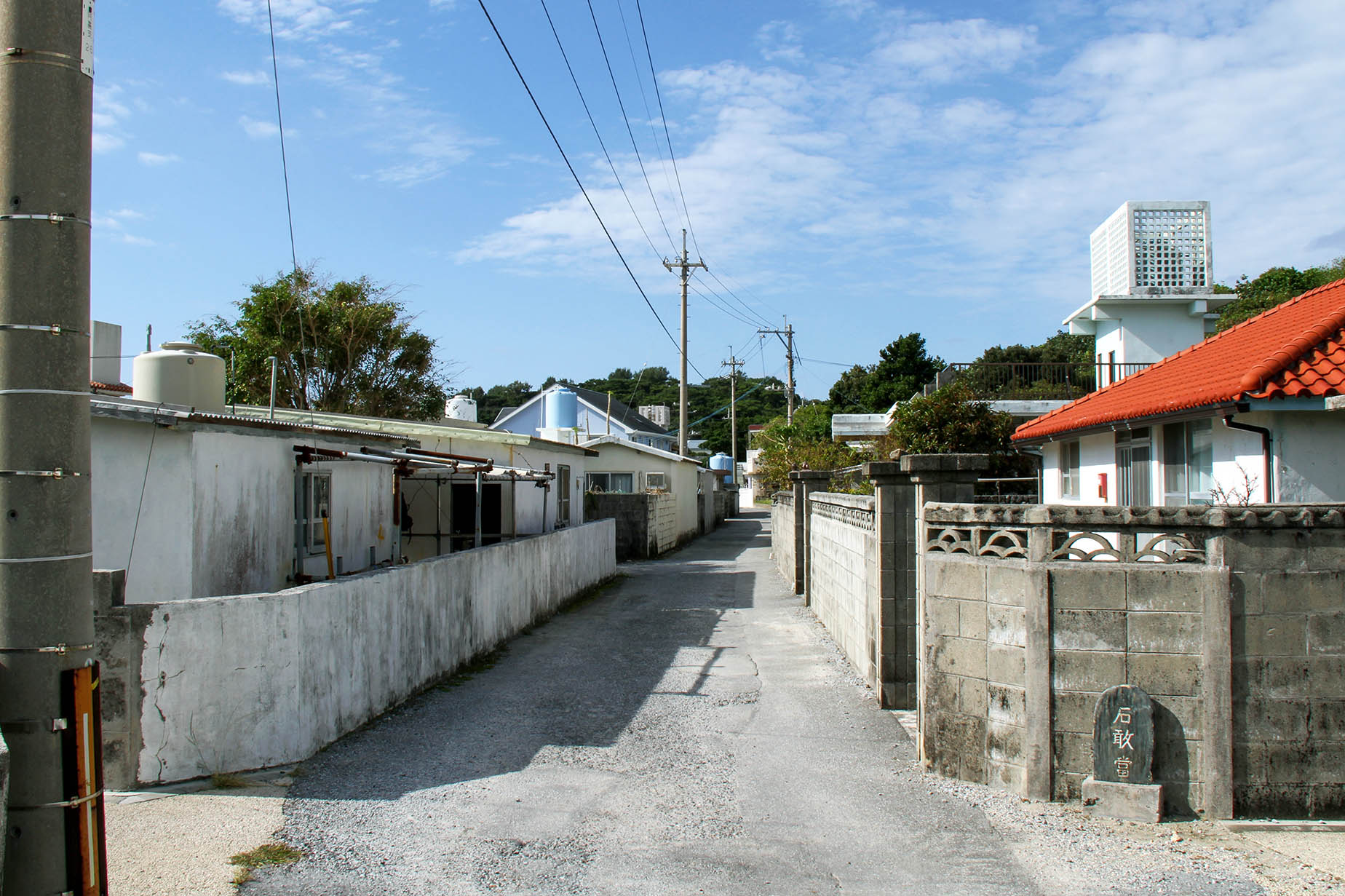 Aka Island's small village and the port area are great for a gentle stroll. Head to the port to see the statue of Shiro the dog gazing towards Zamami Island. According to local tales, Shiro befriended Marilyn, a female dog that resided on Zamami Island. Every day, he would swim three kilometers between the islands to see her. There is a statue of Marilyn on Zamami Island.
On the way to see Shiro, you might encounter one or more Kerama deer, a protected species that lives on the Kerama Islands.
Where to stay
There are accommodations on Aka Island to suit your own travel style and budget, from elegant Western-style family run hotels to cozy guesthouses. The majority of accommodations are found in the village around the port.
Getting to Aka Island
The island is only accessible by high-speed ferry and car ferry.
High-speed ferries leave from Tomari Port in Naha to Aka Island once or twice a day, taking approximately 50 minutes. There is also a car ferry leaving once a day, which takes around 90 minutes. If you want to visit nearby Zamami Island, there is a small-boat shuttle service to and from Aka Island departing four times a day. It takes about 15 minutes.