Ie Island
Northern Okinawa Main Island
Feel the idyllic charm of easily accessible Ie Island
Ie Island is a combination of rich, fertile land and turquoise coastal waters, overlooked by craggy Mt. Gusuku. Nature lovers can take a memorable horse ride along the unspoiled beach or capture the seasonal beauty of lily and hibiscus flowers; foodies will be spoiled for choice with the local culinary delights.
Highlights
Admire the island with a 360-degree view from Mt. Gusuku
Explore Ie Beach on horseback
Sample locally produced jimami, a tofu made from peanuts
About Ie Island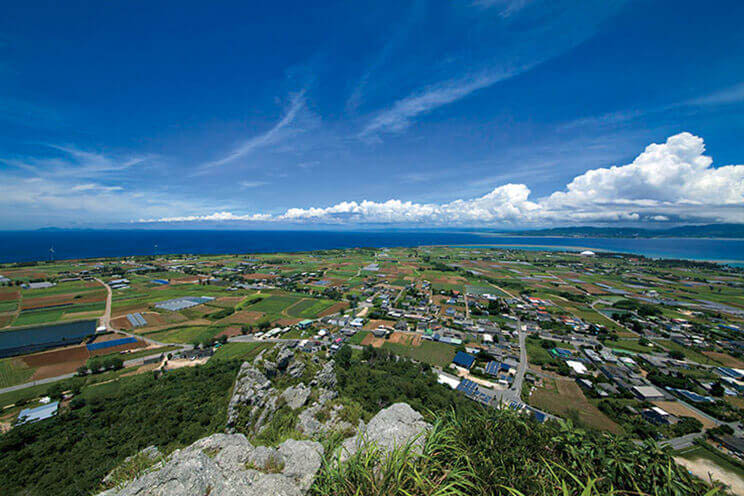 Ie Island is a compact 23-square-kilometer island lying 30 minutes off the northeast coast of Okinawa's main island. The island is predominantly flat farmland, with Mt. Gusuku (172 m) in the center, dominating the sky.
Island of flowers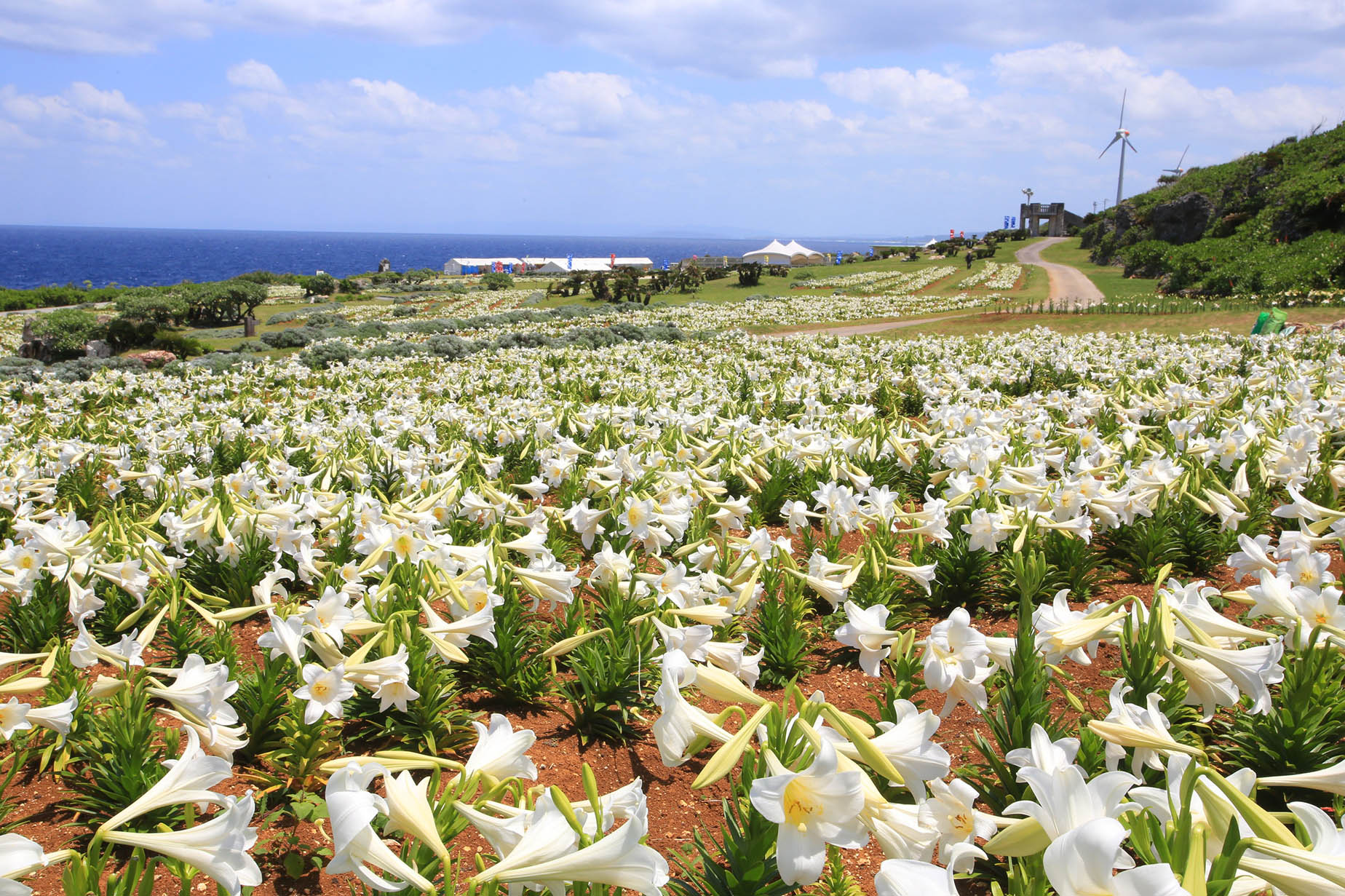 The Ie Island Lily Festival is Japan's earliest lily festival, held from late April to early May. Around one million Easter lilies carpet Lily Field Park in white, contrasting with the bright blue sky and seas. You can also see around 100 rare and exotic lily varieties from around the world.
The Hibiscus Garden is home to some 1,000 species of hibiscus, a flower synonymous with Okinawa's tropical climate.Walk around the blooms in the greenhouses and see original varieties only cultivated on Ie Island.
Exploring the landscape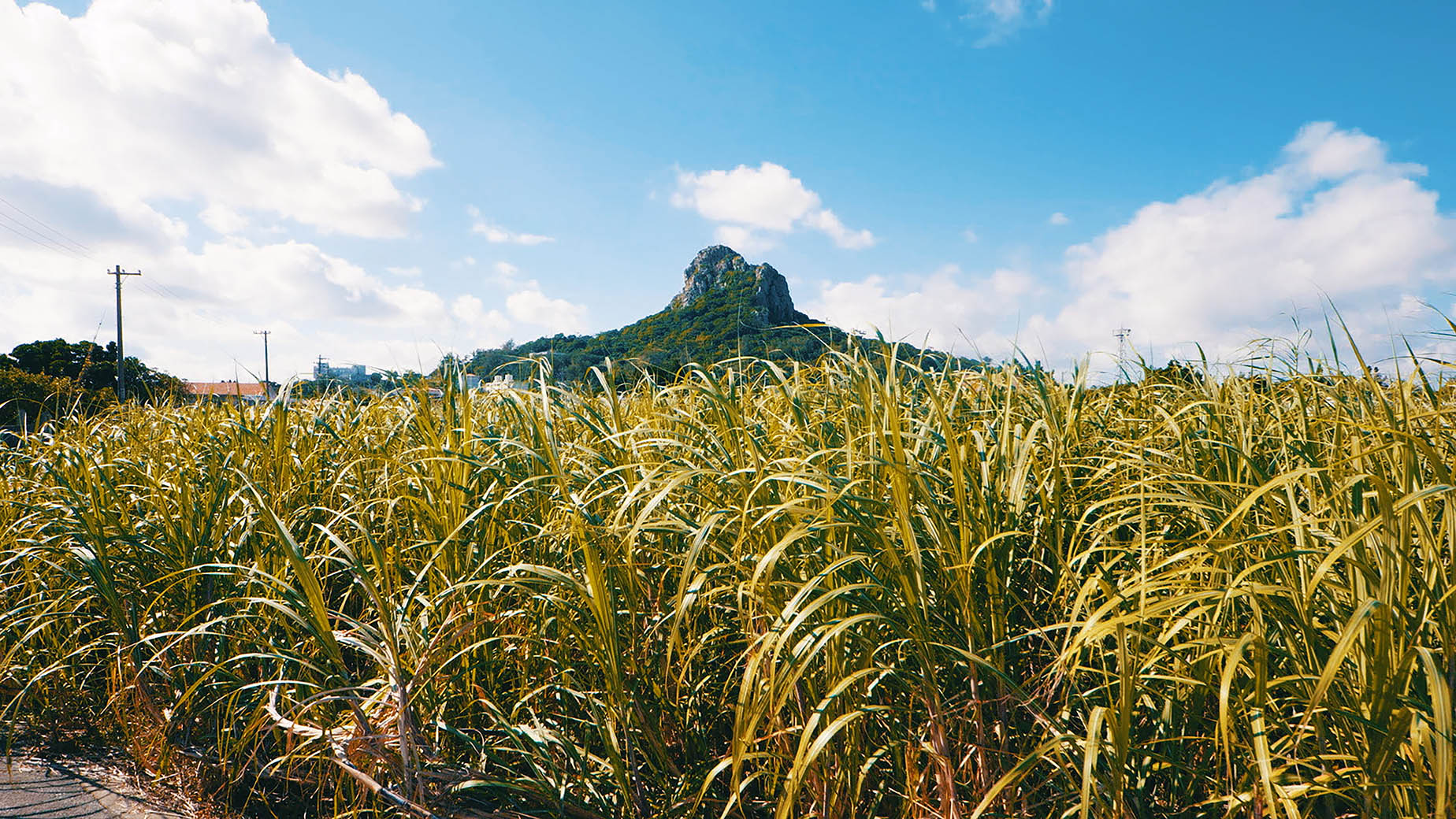 Quiet, flat roads make cycling an appealing way to see the island. Bicycle rental can be found in Ie Village, close to the ferry terminal. The ferry has space for shipping vehicles from the main island, so you can also take a rental car with you. Alternatively, you can rent one on arrival to Ie Island.
Island allure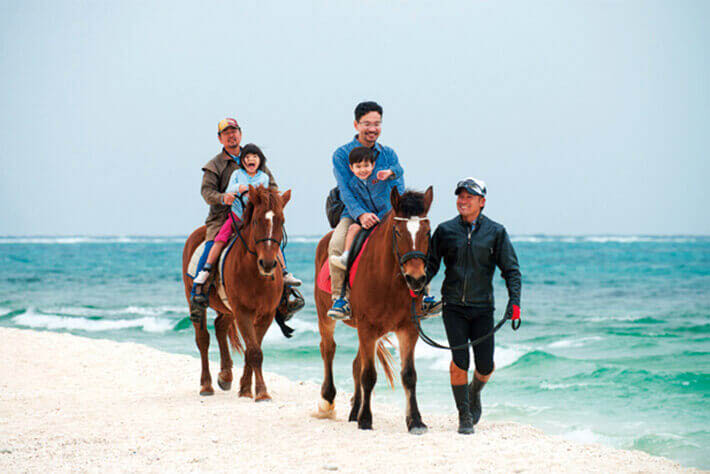 Iejima Beachside Horse Park offers horseback experiences, which are a novel way to enjoy Ie Beach, a kilometer-long stretch of sun-drenched sand along the island's southeastern coast. Choose a short 20-minute trip or become better acquainted with your new equine friend by frolicking in the crystal-clear sea together. Staff accompany the horses so even beginners can enjoy the experience.
Climb Mt. Gusuku for a panoramic view of the island. The hike takes only 15-20 minutes and is an easy ascent, thanks to the route being mostly up steps. The mountain is visible from the main island, and passing sailors gave it the nickname Tacchu, meaning "sharp tip." The sudden, jagged protrusion suggests the mountain is volcanic, but the shape is in fact caused by the effects of erosion.
The yawning Nya-tiya Cave is locally referred to as sennin gama (literally "cave of 1,000 people") as it served as a makeshift air-raid shelter during WWII. More recently the cave has gained a reputation as a power spot, where legend has it that any woman who successfully lifts the large fertility stone inside will be blessed with a child.
Local fare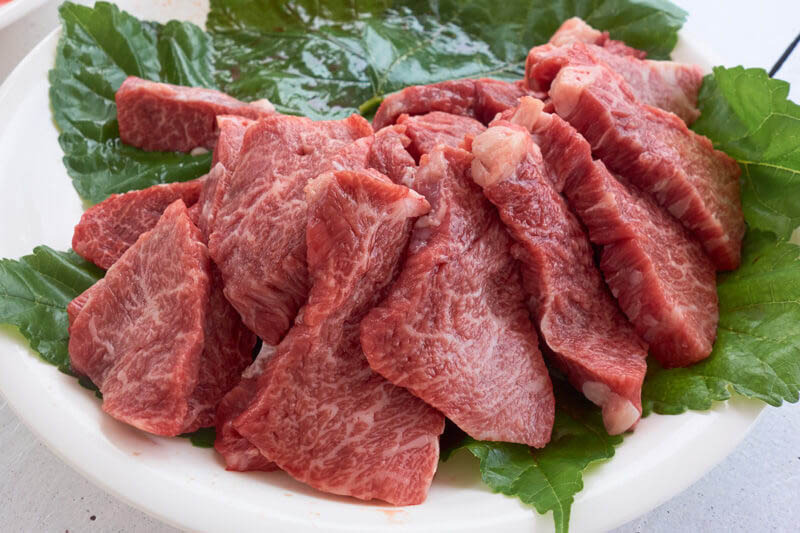 Arable and pastoral farmland covers much of the island, and peanut farming and cattle rearing are the staple industries. The peanuts are largely exported, but an Okinawa delicacy is to process the peanuts into a springy, sweet kind of tofu called jimami. Ie Beef is to be savored: many consider the quality to be on par with other regional Wagyu Beef.
Sugarcane is another important island product. Much of it is refined into brown sugar, but some is kept aside to craft Ie Rum Santa Maria, the only spirit produced on the island. There are three varieties: gold, crystal, and supreme. Maturation in oak casks produces gold, while steel tanks are used for crystal. Supreme is a white rum with a higher alcohol content than gold and crystal.
Ie soda is a locally produced non-alcoholic refreshment and comes in four flavors: black cane cola, white soda, pink dragon, and "green marsu" (flavored with salt and shikuwasa citrus). Black cane cola is particularly popular and is a unique marriage of Ie Island spring water and the island's brown sugar.
Dive in
Numerous scuba-diving companies operate on Ie Island. The waters surrounding the island are extremely popular: dive to coral reefs teeming with life, or explore fascinating caves, tunnels, and arches.
Where to stay
Accommodations on the island are homey and cheerful, with many of the guesthouses and small hotels located close to the coast.
Getting to Ie Island
Ie Island is well served by ferries from Motobu Port, in the north of Okinawa's main island. Ferries run up to every hour in peak season; the trip takes around 30 minutes.