Nature & Wildlife
Why Okinawa is a Birdwatching Paradise
Watch migratory birds flock to Okinawa's subtropical islands
Okinawa's geographical location makes it an excellent place for birdwatching, as many different bird species reside in the various natural habitats that can be found around the islands. The same observation sites attract different birds at different times of year, from migratory birds to resident birds, hosting diverse species in all four seasons.

Furthermore, the Ryukyu archipelago is uniquely situated at the confluence of several migratory bird routes across the continents, so its mild climate attracts species of passing and visiting birds from nearby regions throughout the year. On these ​​more than 160 islands that make up Okinawa, seasoned birders can observe a wide range of birds, from rare and migratory waterbirds and landbirds to the famously endemic Okinawa Rail, Okinawa Wood Pecker and Ryukyu Robin.
Okinawan stopover for the birds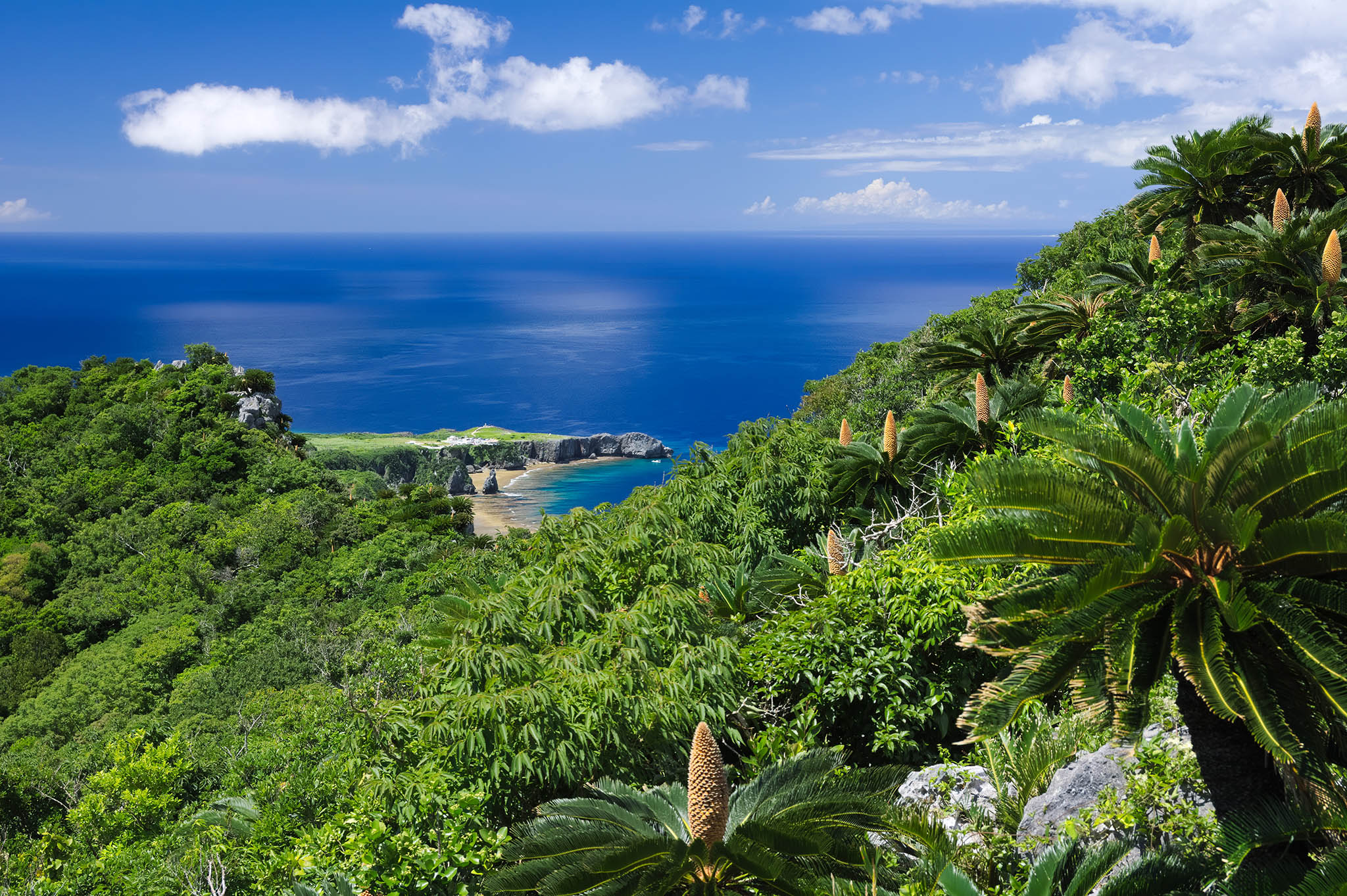 Okinawa's geographical position, at the northernmost limit of the biogeographic region of India and the Oriental zone, is exceptional. The islands' subtropical climate nurtures resident birds who live here all year round, while attracting vagrant species from nearby mainland China and Southeast Asia.

Most importantly, the Ryukyu archipelago is an ideal stopover for birds migrating between their breeding and wintering grounds, situated in the Pacific Ocean. Some species of terns even spend and breed a few months in Okinawa, migrating from the southern regions as "summer birds", or passing on their way from higher latitudes to regions such as Southeast Asia or Australia. In total, some 520 species of birds have been observed in Okinawa, and among these, around 80% are migrants.
Migratory birds visiting Okinawa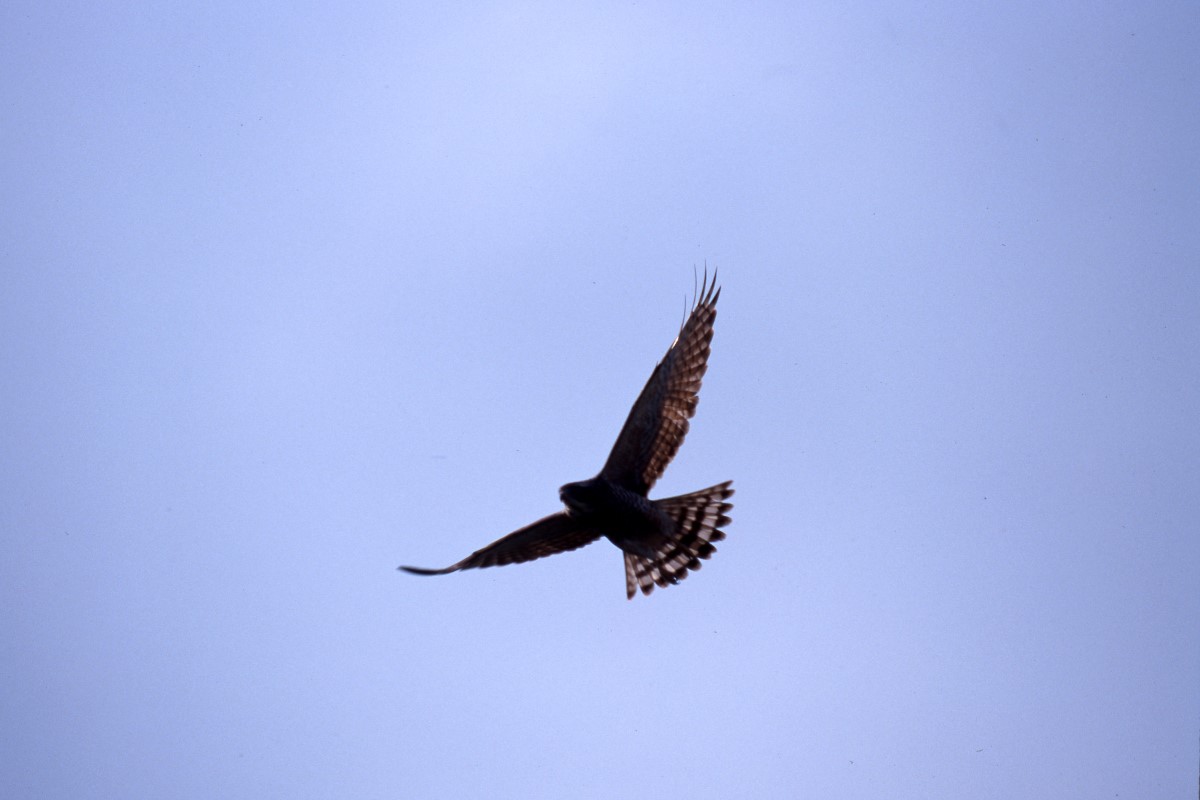 Experienced birdwatchers, hobbyists, and nature lovers will find visiting Okinawa at any season an exciting opportunity to see various migratory birds around the archipelago. "Passage visitors" pass through the islands on their way further north or south, often in spring and autumn – watch for the whiskered tern flying over farmlands to feed on flying insects. "Summer visitors" come from the southern regions – look for Roseate Terns and Black-naped Terns hunting fish together in flocks.

The most commonly observed "winter visitors" spend anywhere from a couple of weeks to a couple of months in Okinawa to rest and refuel their energy – keep an eye out for the wintering White-cheeked Starling foraging in rice paddies after the harvest.

More rarely encountered but occasionally sighted in Okinawa are vagrant bird species that stray from their original range, such as the Pheasant-tailed Jacana with its white face and golden nape.
Okinawa's resident and endemic bird species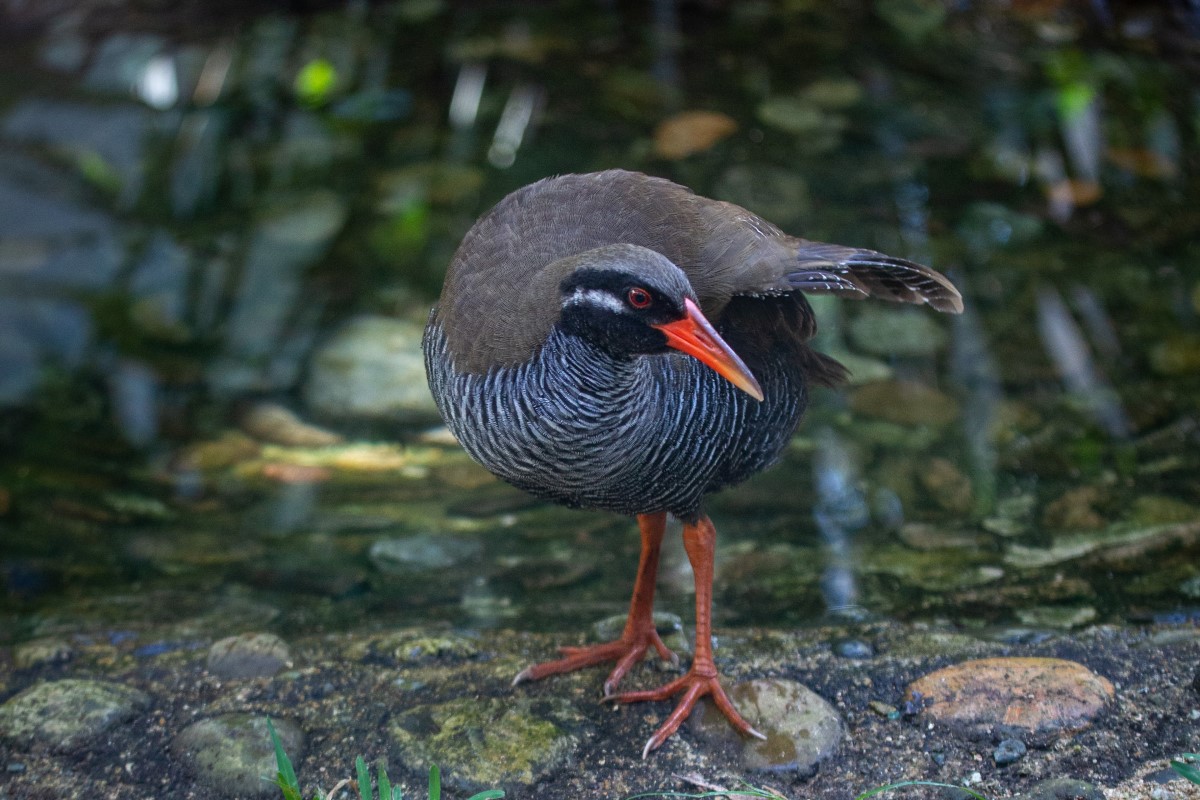 Okinawa attracts many visiting birds, but it is also home to many subtropical bird species. A variety of resident birds are commonly observed in Okinawa, depending on their habitat. By the seashore, the friendly blue rock thrush might pose for a portrait. In areas where taimo (a type of taro) are cultivated and around rice paddies, you may spot the Cinnamon Bittern standing still with its long beak pointed upwards, or hear the "gah gah" of the Black-crowned Night Heron. Around rivers or tidal flats, the Great Cormorant spreads its wings to dry in the sun. In mountain forests, listen for the song of the Okinawa Great Tit and Brown-eared Bulbul during the day and the two-part "co-who, co-who" call of the Ryukyu Scops Owl at night. Okinawa's most famous endemic species is the rare and flightless Okinawa Rail, discovered in 1981 as a new species of rail, which lives exclusively in the north of the main island.
Best birdwatching spots in Okinawa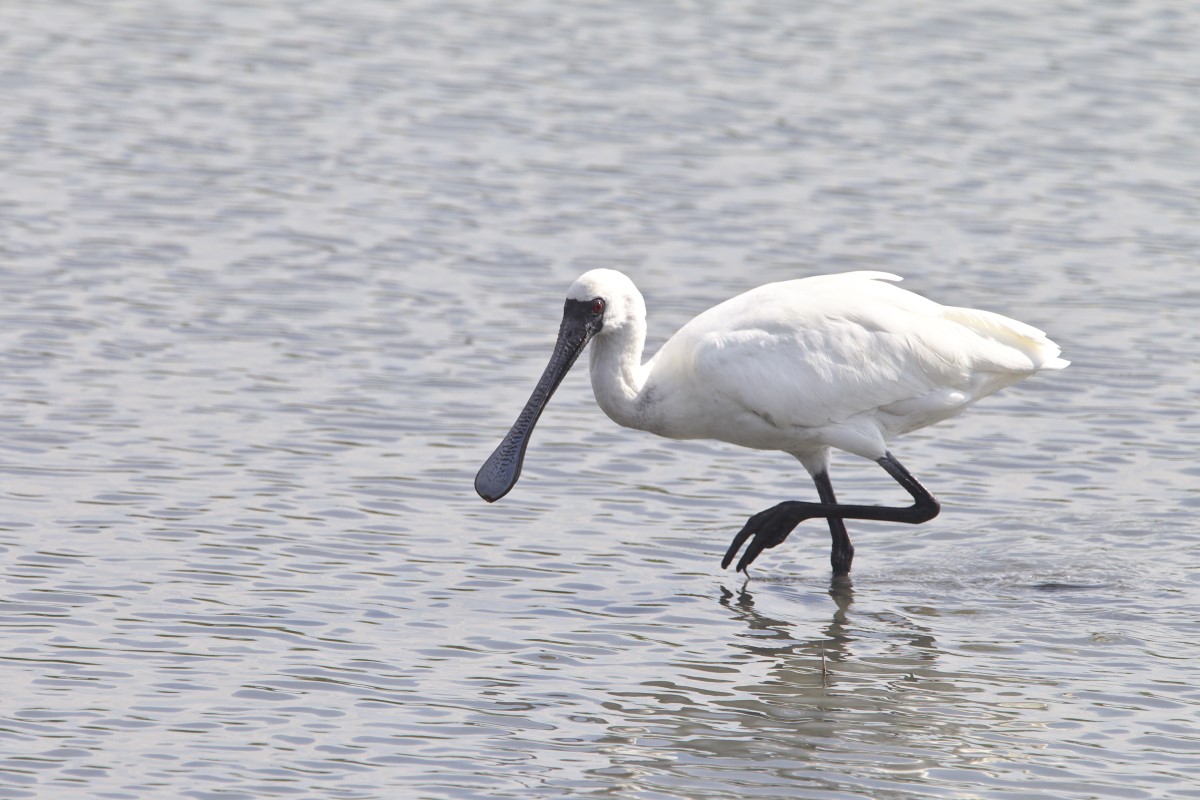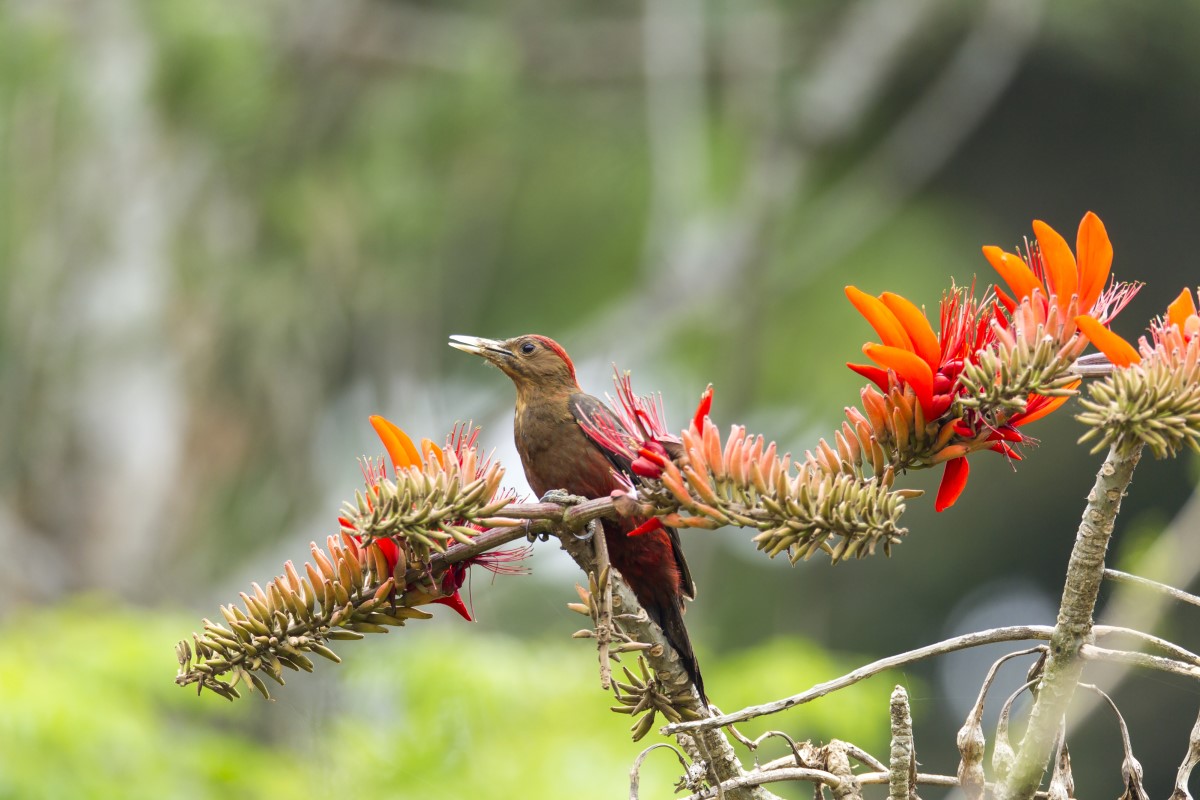 Okinawa includes several places that are recognized as Important Bird and Biodiversity Areas (IBA). The main island attracts the greatest diversity of birds, given its wide range of habitats. Serious birders traditionally flock to the densely forested Yambaru National Park, which is home to several endemic species, including the Okinawa Rail, Ryukyu Robin, and Okinawa Wood Pecker.

In the south of the island, Man Lake features rich wetlands that nourish mangrove and mudflat ecosystems. The lake provides another wintering site for migratory shorebirds such as the endangered Black-faced Spoonbill.

The Yaeyama and Miyako archipelagos are the northern limit habitats for species such as the Emerald Dove. The Miyako islands also welcome migrating Whimbrels feeding on crabs and crustaceans in the tidal flats, while the Yaeyama islands host breeding colonies of terns, as well as wintering Ruddy turnstones, which are often seen flipping over rocks with their beaks in search of food.
Birdwatching tour in Kin Town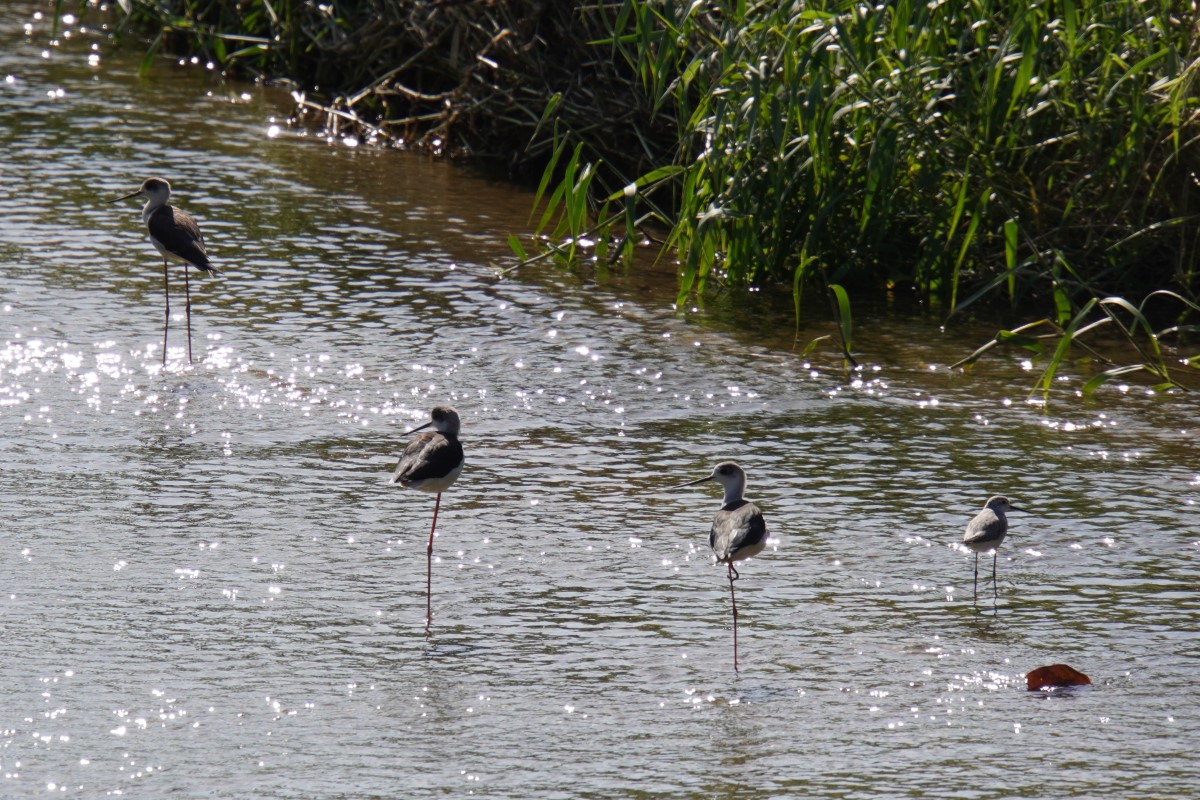 A particularly exciting spot for watching migratory birds is Kin Town in the middle of Okinawa's main island, which especially attracts birds living in and passing through Southeast Asia. Kin Town's diverse habitats include sandy seashores, mangroves and dam lakes, mountain forests, and taimo farmlands. So far, some 270 species have been recorded in Kin Town, around 85% of which are migrants. Except for the Emerald Dove and species endemic to Yanbaru, all of the bird species mentioned in this article have been sighted in Kin Town.

I joined a birdwatching tour around Kin Town guided by bird researcher Kenji Takehara, who has been observing birds in Okinawa for the past 40 years, and naturalist Ritsuko Tomimori from the locally based Okinawa Nature Office. Although migrant species can be seen all year round, they pointed out many resident and wintering birds that were just beginning to arrive in late October.
Birdwatching highlights in Kin Town
Given the relatively small area's diverse range of natural habitats, the guides led us directly through several different places within a short period of time, spotting all kinds of birds along the way: Spot-billed Ducks near the mangroves in the Okukubi river; a wintering White Wagtail, resident Pacific Swallow, Cattle Egret and vagrant Jack Snipe in the fields. Even a mongoose, a natural predator, ran across the path in front of us. If there were any special requests for bird sightings, the guides could say where we were most likely to see them, or where and when they were last spotted around Kin Town. Mr. Takehara knew both the Japanese and English names, as well as the birds' migration paths through Okinawa.

The final highlight came through our fieldscope: a picture-perfect view of wintering Wood Sandpipers and Black-winged Stilts standing on one leg to keep warm in the sparkling water.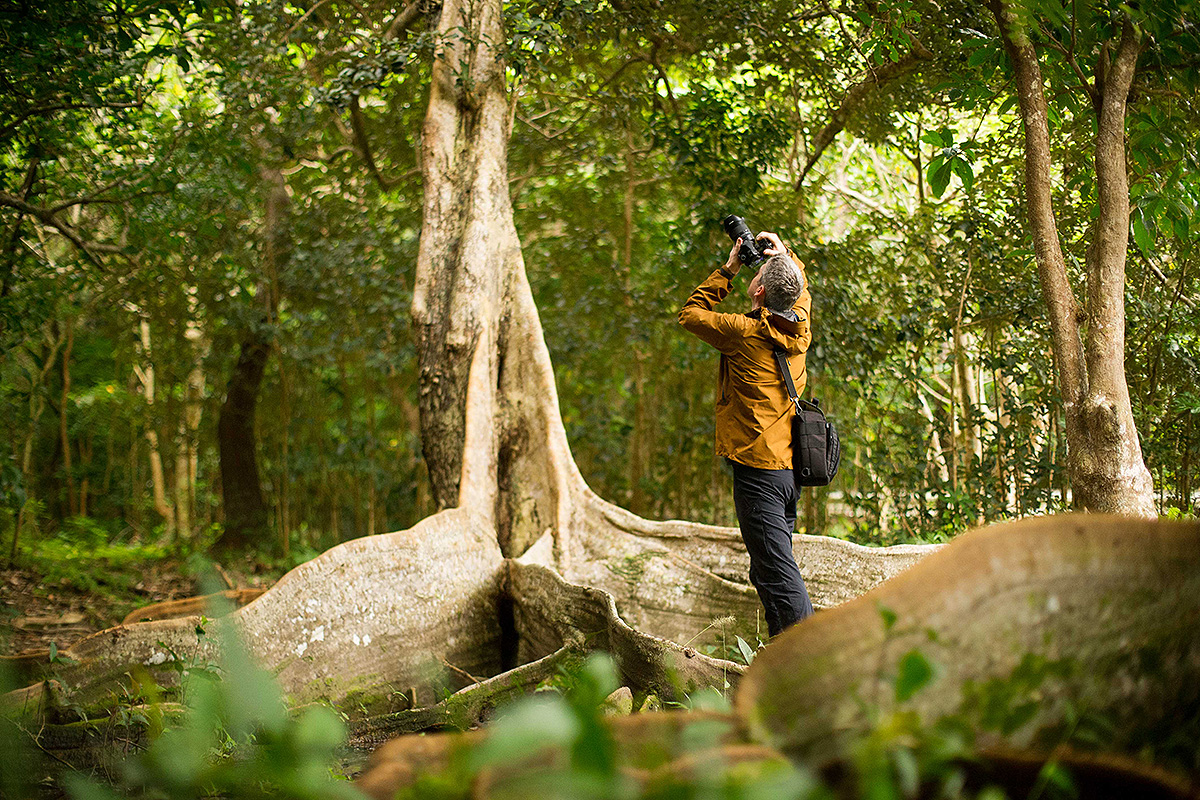 Okinawa's prime location in the Pacific Ocean is a subtropical paradise for birders at any time of year. The diverse habitats that can be found on the islands are home to many endemic and resident bird species. The archipelago also hosts a wide range of migratory birds in every season, and even vagrant birds that have strayed from neighboring regions. Birdwatching in Okinawa is an exceptional opportunity to observe many birds in their native habitats, while experiencing the unforgettable joy of spotting rare species at unexpected moments.
Posted on 2023/3/10
Text by Cherise Fong
Cherise Fong is a devoted bicycle traveler and eco-writer currently based in Tokyo.