Heritage & Tradition
The Beauty and Culture of the Yaeyama Islands
Explore Okinawa's remote islands to learn about unique island culture
The Yaeyama Islands include Ishigaki, Taketomi, Kohama, Kuroshima, Hatoma, Aragusuku (Panari), Iriomote, Yubu, and Yonaguni islands. They lie at the very southern end of the Japanese archipelago, about 400 kilometers from Okinawa's main island. They are collectively regarded for their natural beauty, which includes gorgeous beaches and lush vegetation, as well as superb diving. The entire area has been designated a national park (Iriomote-Ishigaki National Park) to preserve it for future generations.
The culture of the Yaeyama Islands is also a standout feature of this part of Okinawa, and should not be overlooked. The region is famous for its rich musical heritage of song and dance, as well as idyllic villages like those on Taketomi Island, where time has seemingly stopped. Dig a little deeper into the traditional life of the islands to find a rich heritage that epitomizes a kind of ancient, primitive cultural beauty, parts of which can still be seen to this day.
Day 1: Gain insight into traditional culture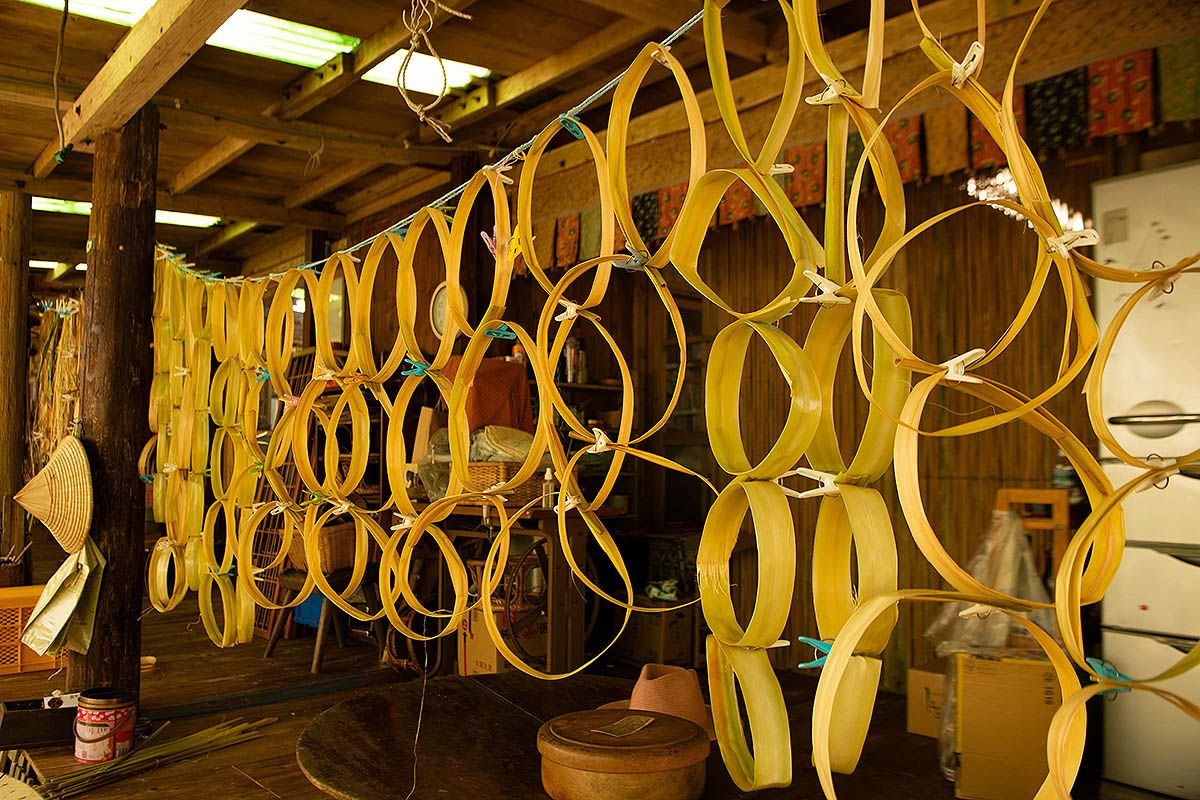 For those with an interest in traditional folk handicrafts in the Yaeyama Islands, there is no better place to go than the Yachimun-kan Kobo (Ishigaki Island). Under the expert guidance of veteran weavers, it only takes a couple of hours to make a small placemat, and you can even make baskets, woven sandals, and more. Just a short drive from the airport, it is a great place to spend time before or after a flight.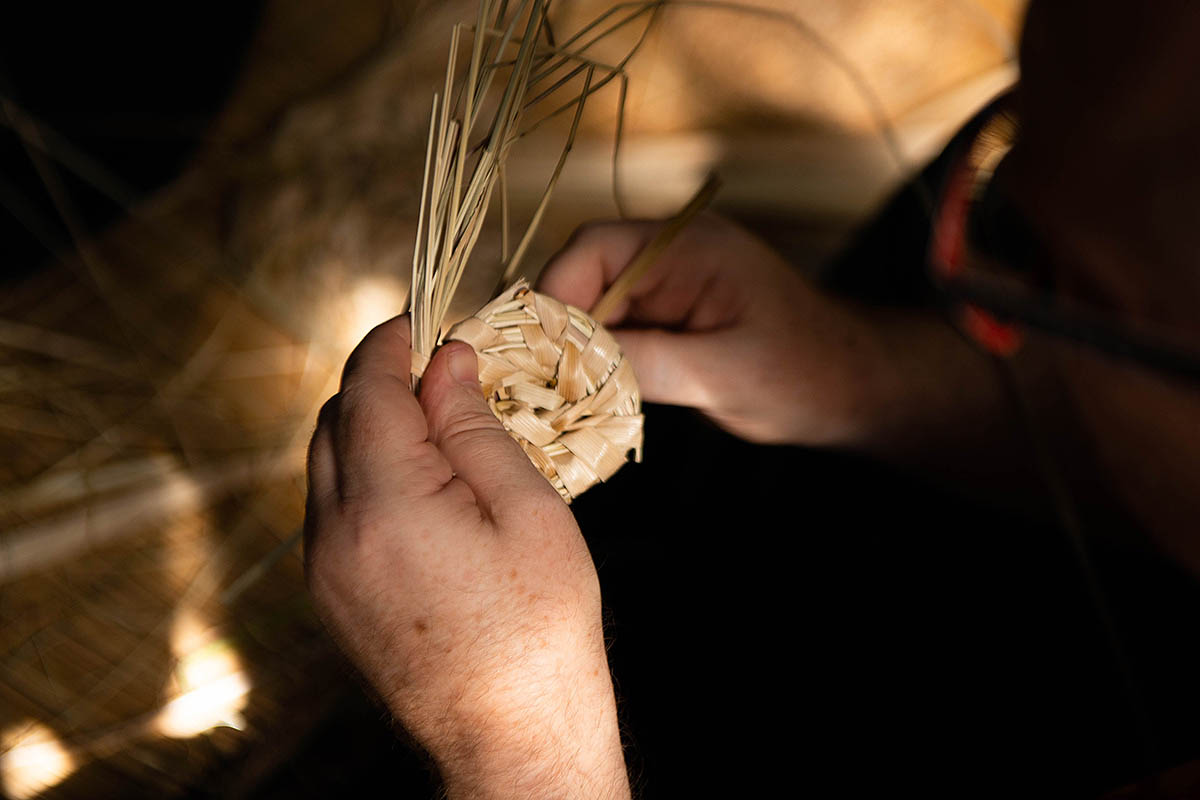 The experience of just sitting down with some grandmothers, chatting away, and gently being shown the skill of weaving is a rare window into a much more relaxed pace of life. It is a way of life that has changed little in the hundreds and even thousands of years since these islands were inhabited.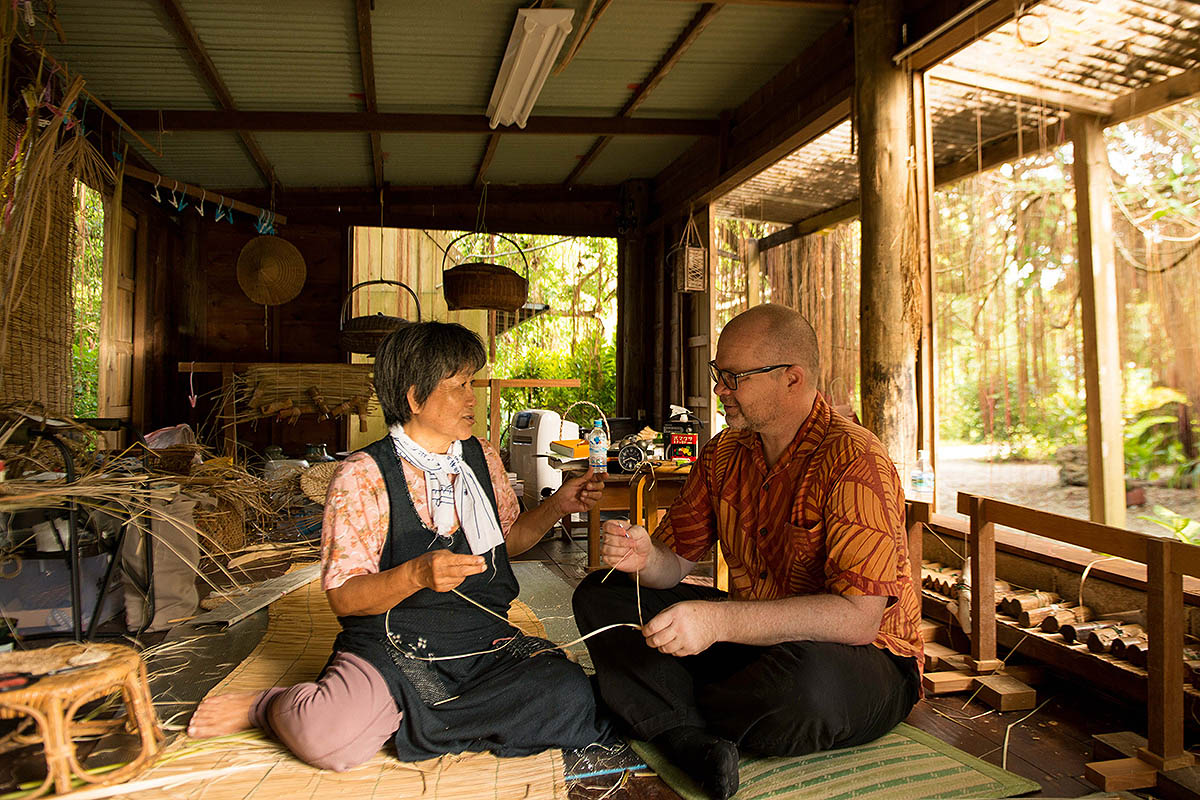 Often referred to as "island sake," awamori is a distilled alcohol that is made and consumed throughout Okinawa, and a quintessential part of island life. For over 70 years, Takamine Distillery has been making some of the best awamori anywhere. A visit to the distillery is an excellent opportunity to learn about this iconic spirit. The distillery is almost entirely open behind a long glass corridor, and you can see the workers going through their daily routine of fermenting and distilling, giving you a sense of how much care and craftsmanship goes into each bottle. Be sure to look around their shopfront to get exclusive access to their fine bottles, many only available on Ishigaki Island. Just one tasting was enough for me to become an ardent fan of their three-year aged Omoto, and I can highly recommend it as a worthy souvenir of a visit to this quaint distillery.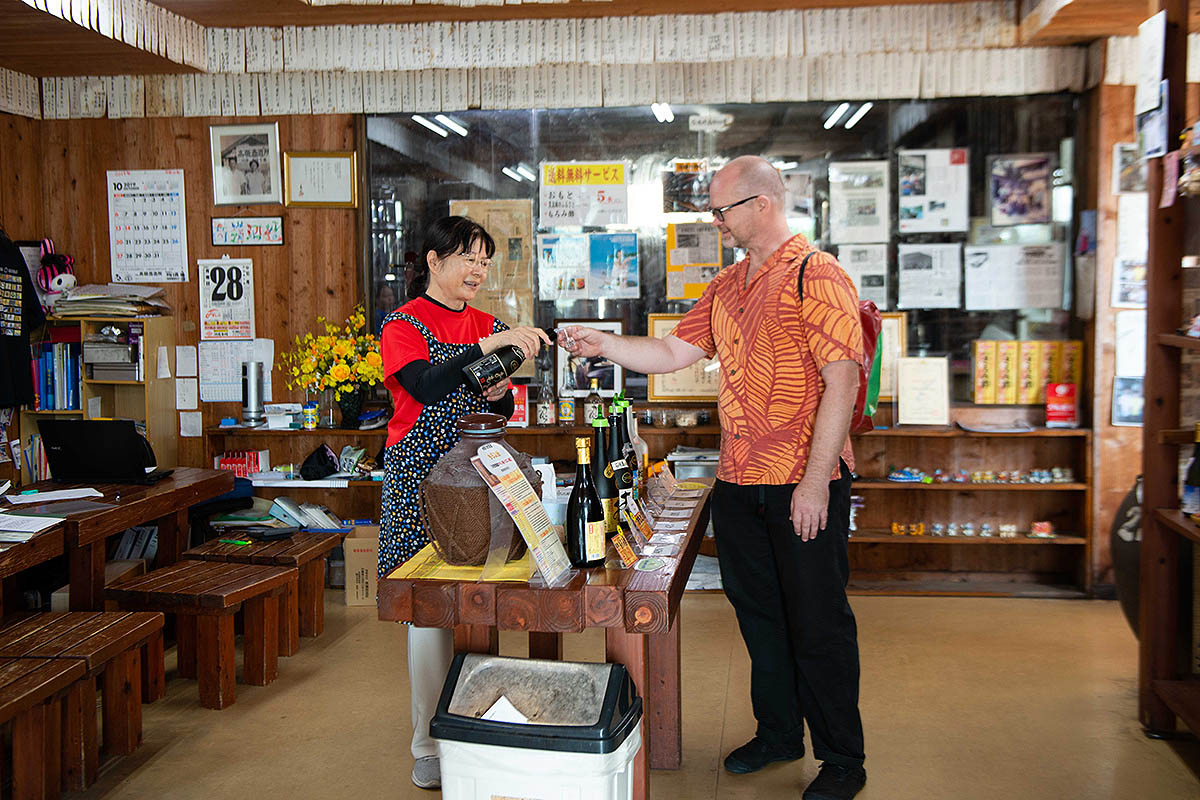 After Takamine Distillery, make a quick detour to see the nearby magnificent view overlooking Kabira Bay, the vista of white sand, turquoise water, and lush green hills that will have you instantly reaching for your camera. Beneath the water lies a tropical treasure land, and a glass-bottom boat ride to see the vibrant coral and sea life is highly recommended.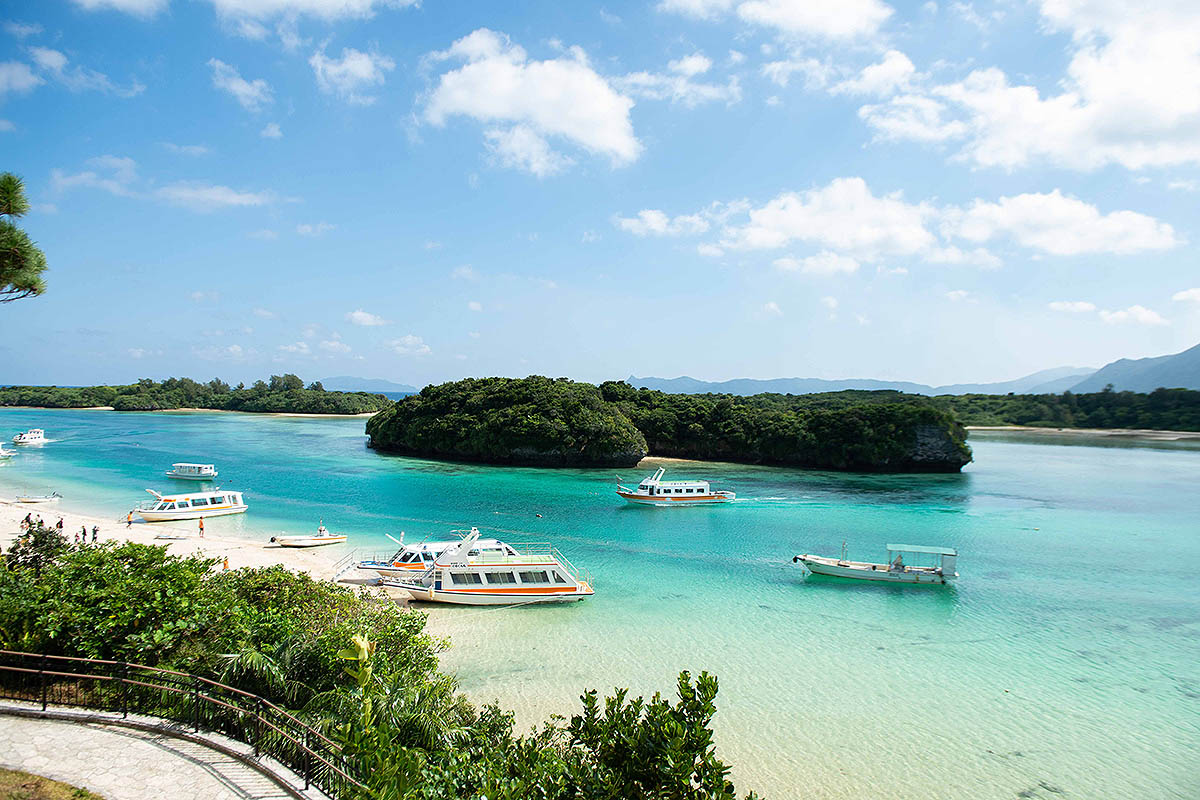 Day 2: A window into ancient Iriomote Island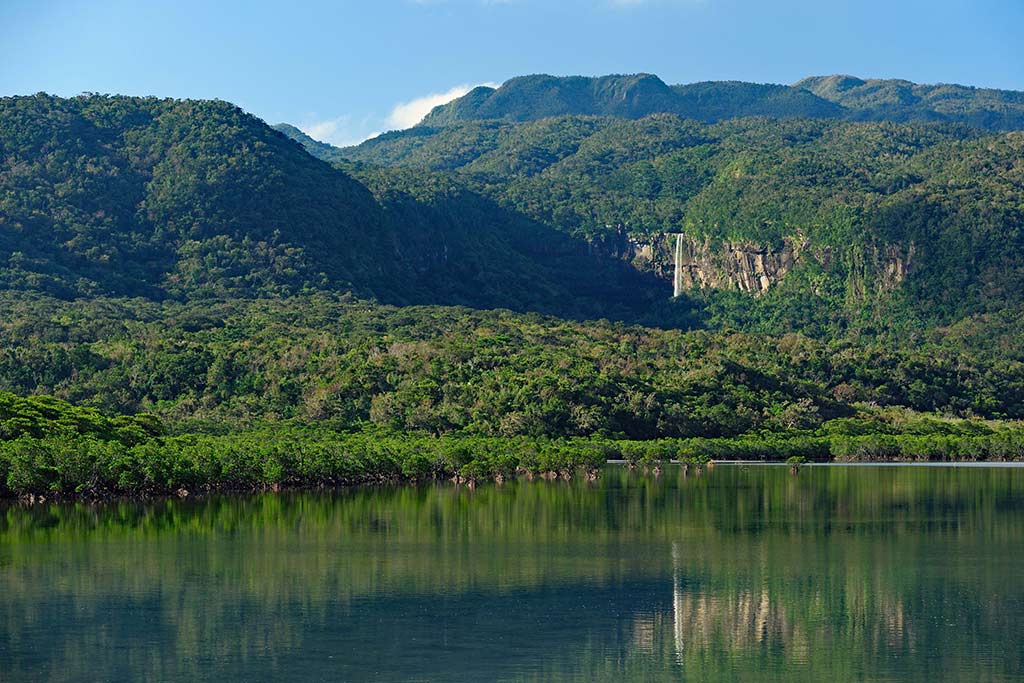 There is no better place than Iriomote Island to fully appreciate the depth of remote island culture. The island is famed for its lush subtropical forest and pristine nature, and is home to such endangered species as the rare, wild Iriomote cat. It's also a great place to experience outdoor activities.

A highlight of any trip to Iriomote Island is a visit to Yubu Island, a tiny island only 1.5 meters above sea level. The easiest way to cross the shallows separating the islands is by taking a carriage ride pulled by water buffalo. On the way, the driver played local songs on the sanshin. The island is beautiful, but has faced its share of hardship. A typhoon devastated it in 1969, and most residents abandoned it. A labor of love from two remaining residents has seen the island meticulously restored to its former glory, which offers a stark contrast to city life. Highlights of the area include magnificent flower gardens, and a butterfly enclosure.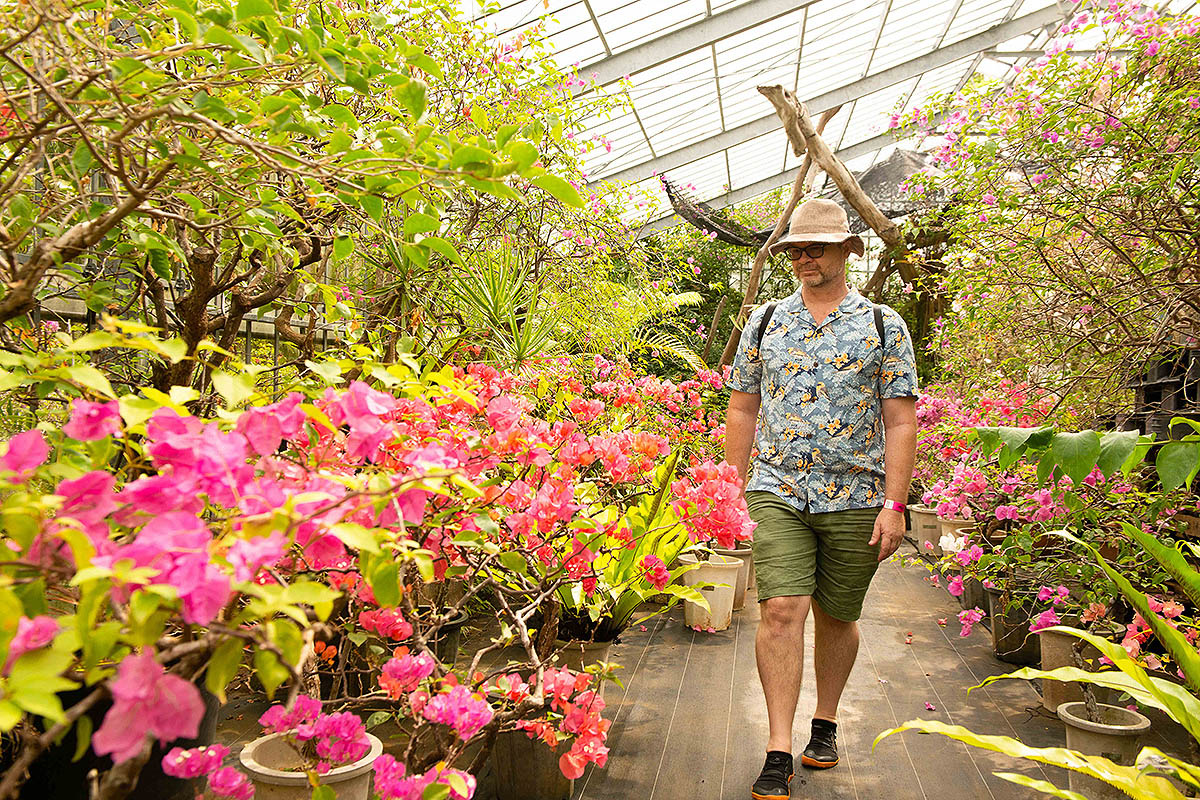 If you travel to the northern tip of the island, you will find the Panariyaki Tenjikan, which houses one of the most intriguing examples of traditional culture anywhere on the islands. Panari ware, although less well known than Okinawa's iconic yachimun pottery, is closer to "earthenware" than "porcelain." Although archeologists are still working on the origins of Panari ware, it seems to have been hand-shaped, made by mixing clay soil with ground shellfish shells, and fired over an open flame.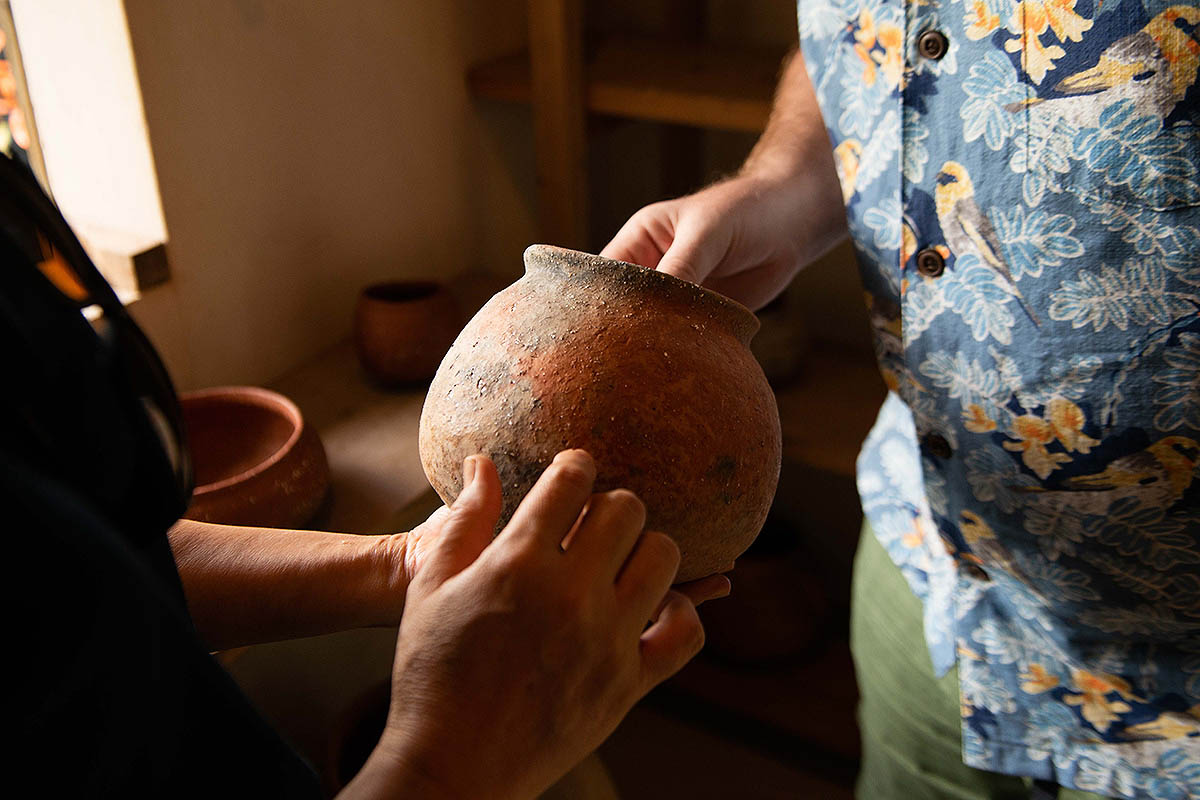 A visit to this rustic exhibition space gives an overview of the type of bowls and wares traditionally made using the Panari method. To get a deeper understanding of the art, a visit to Beam Paris Kiln, the studio of local Panari exponent Ms. Kayo, is also highly recommended. There, you can see her Panari creation in action and even purchase some of her wares.
Day 3: Shichi, a festival unchanged for centuries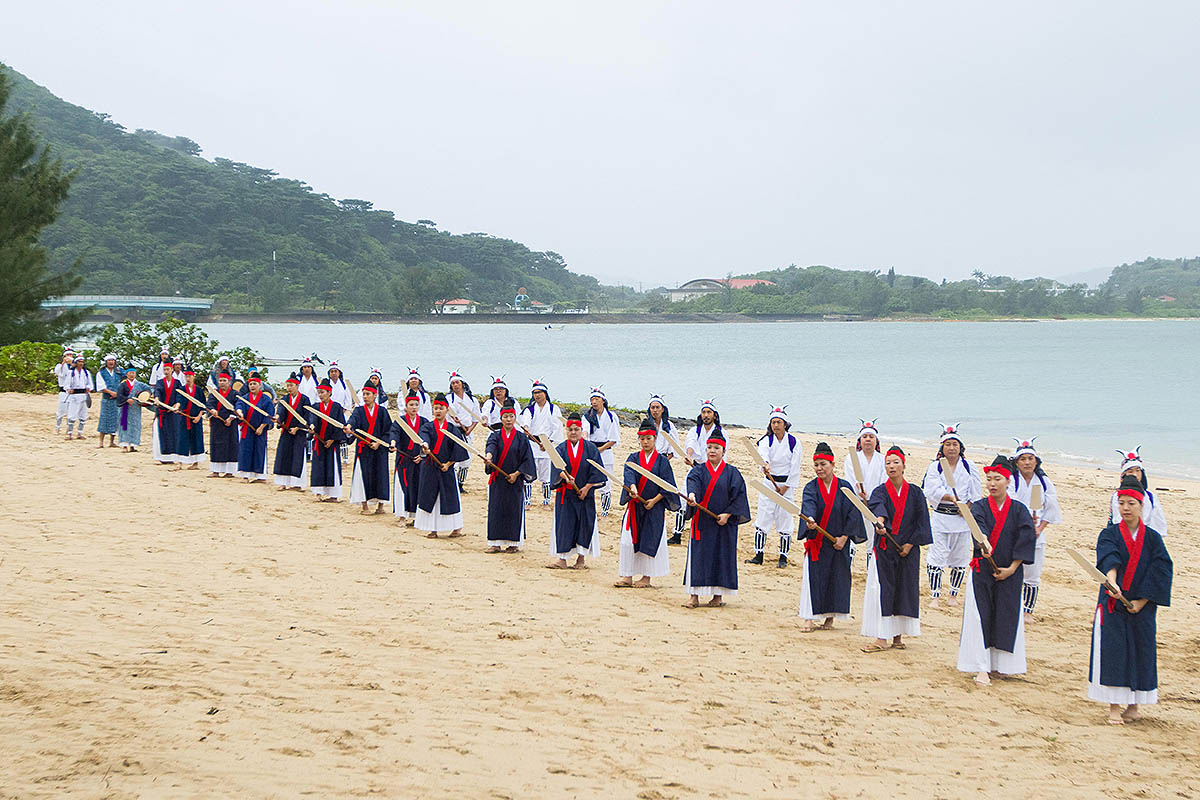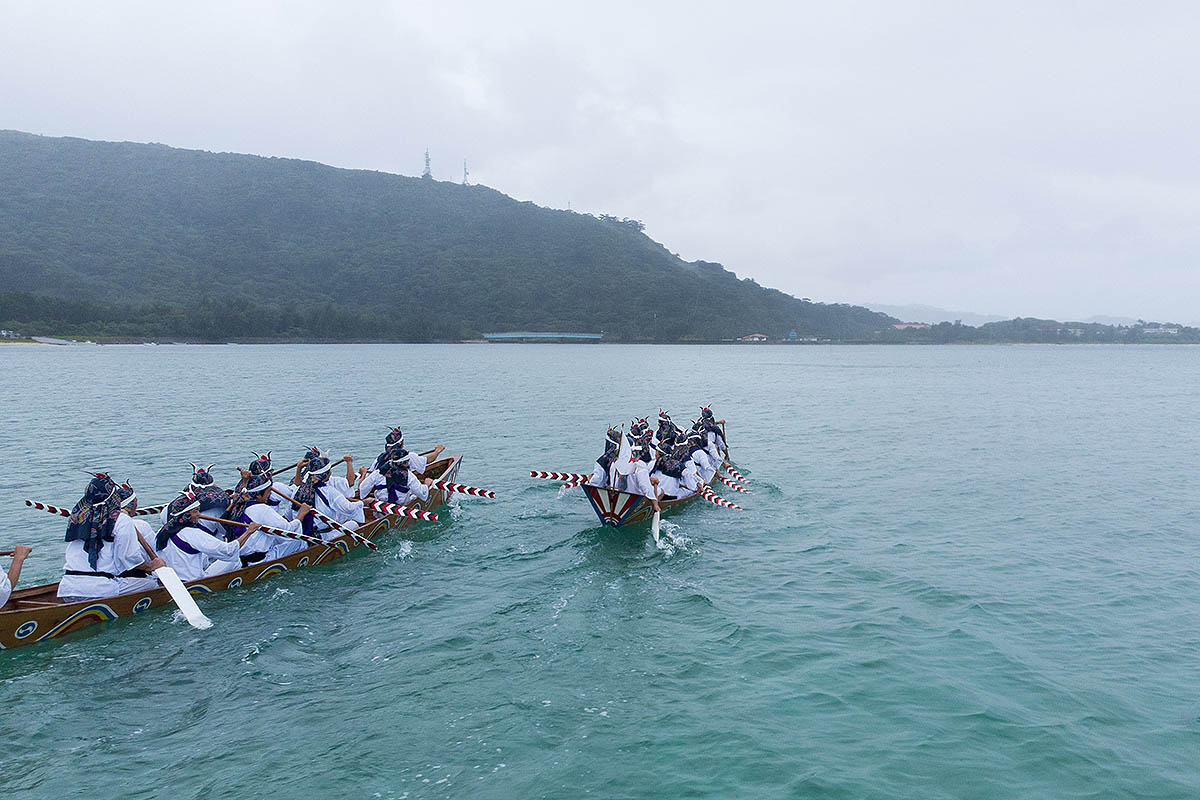 Like all inhabited islands in Okinawa, a ritual celebration of the cycle of life plays an essential role on Iriomote Island, and the island has numerous festivals both old and new. However, the Shichi Festival is a bit special. Every fall (the date is determined by the lunar calendar), two small villages on the west coast, Hoshitate and Sonai, hold a festival that has continued for more than 500 years. The Shichi Festival is a harvest celebration giving thanks and wishes for a safe year and bountiful crop. It is a community event that brings people together and attracts former residents back home for a hometown pilgrimage.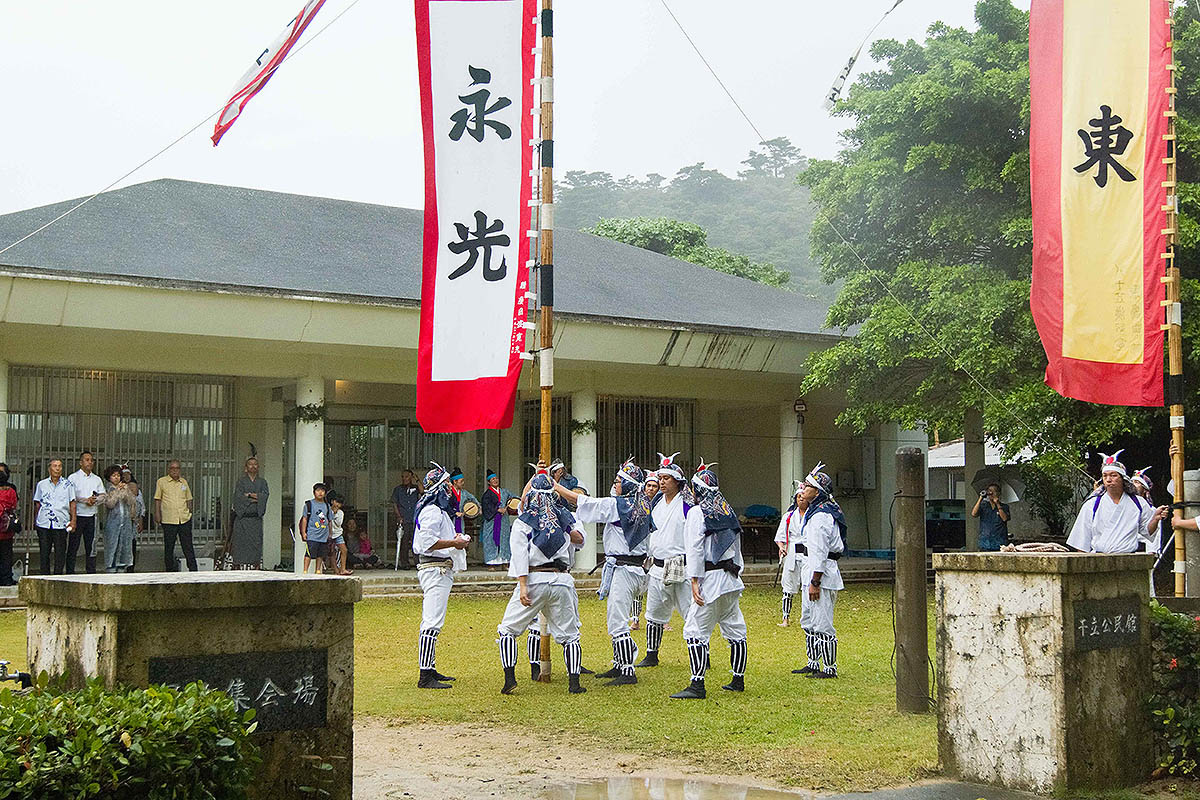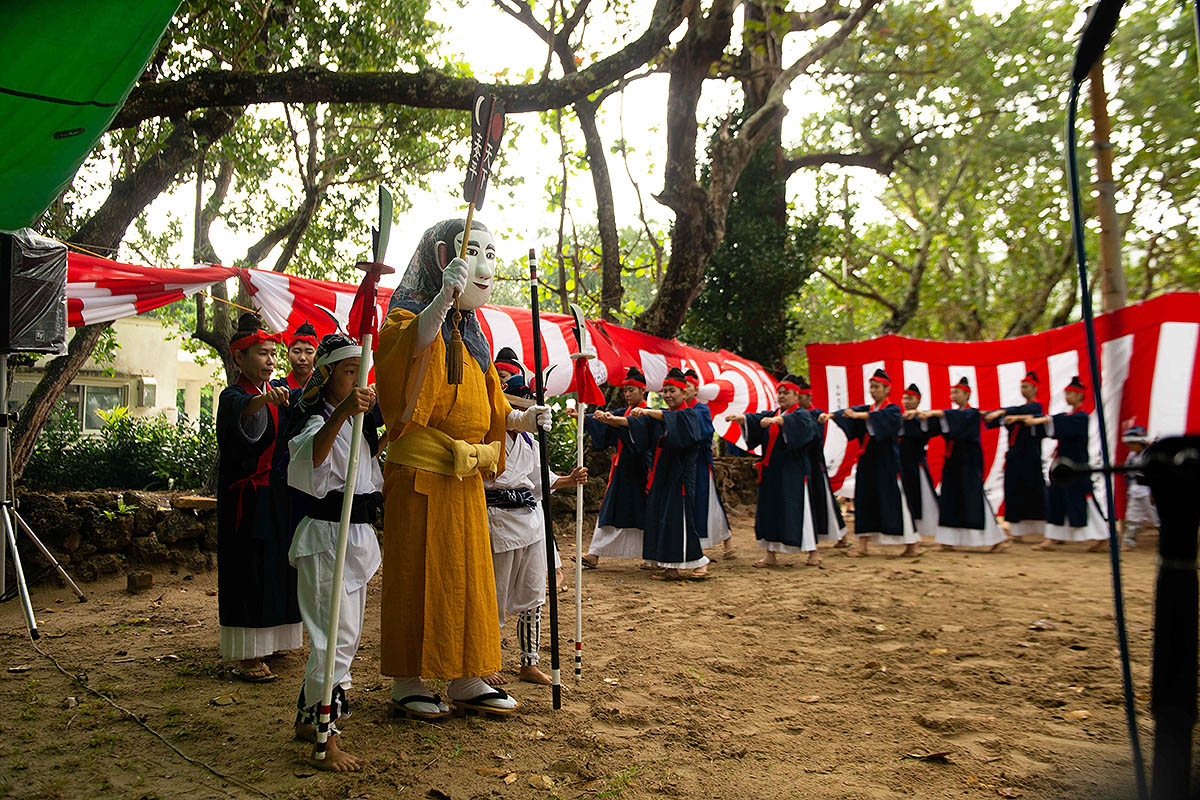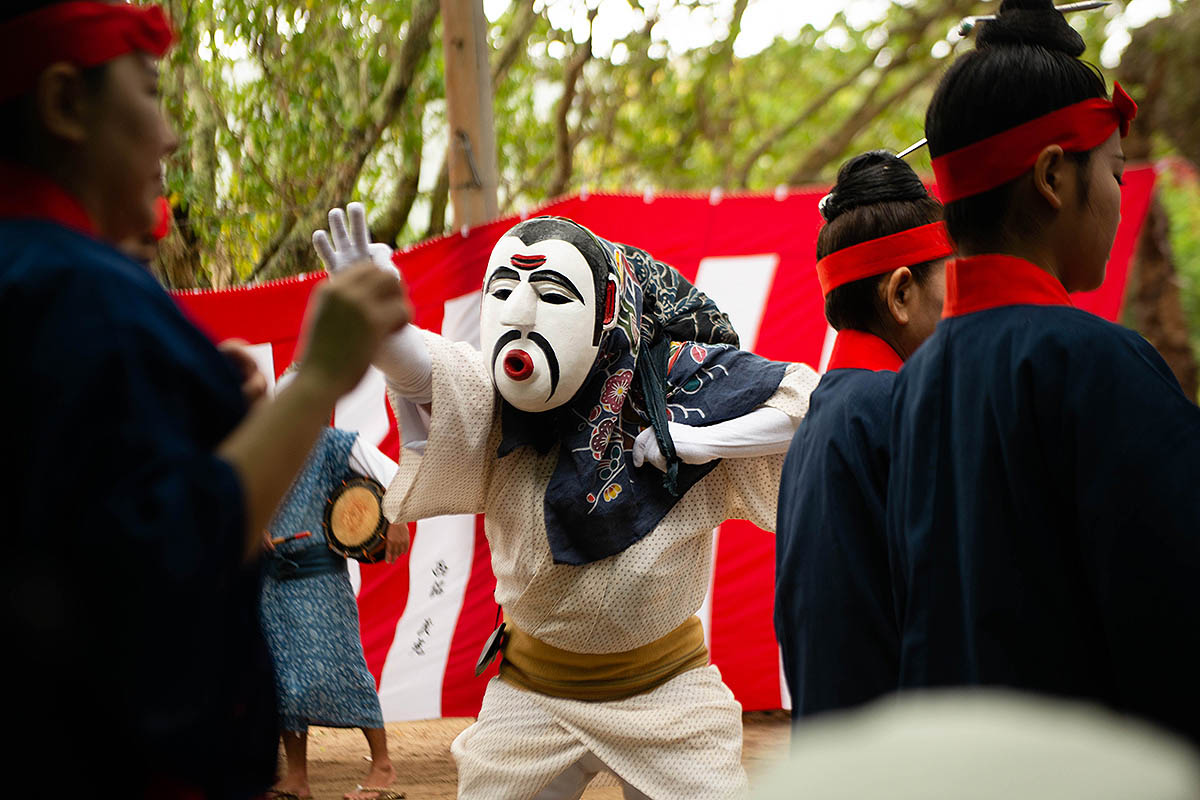 The central actor of this festival is Miruku, a god of happiness and good fortune, the role of which is played by a village man. The villagers believe that happiness and good fortune come from across the ocean, and in the early morning, the Miruku leads a parade toward the shore. Costumed men paddle their decorated boats out to sea to greet the approaching good fortune and are accompanied by song and dance on the shore to send them on their way. Later at the nearby utaki sacred site, there are reenactments of mythological tales filled with displays of martial prowess, singing, and boisterous activity as the children chase down Ohoho, a jovial character spreading cheer and giving gifts. After that, Miruku parades around the village again, and the whole community unites in expectation of a good year ahead. Everyone has plenty of chances to feast while celebrating the community.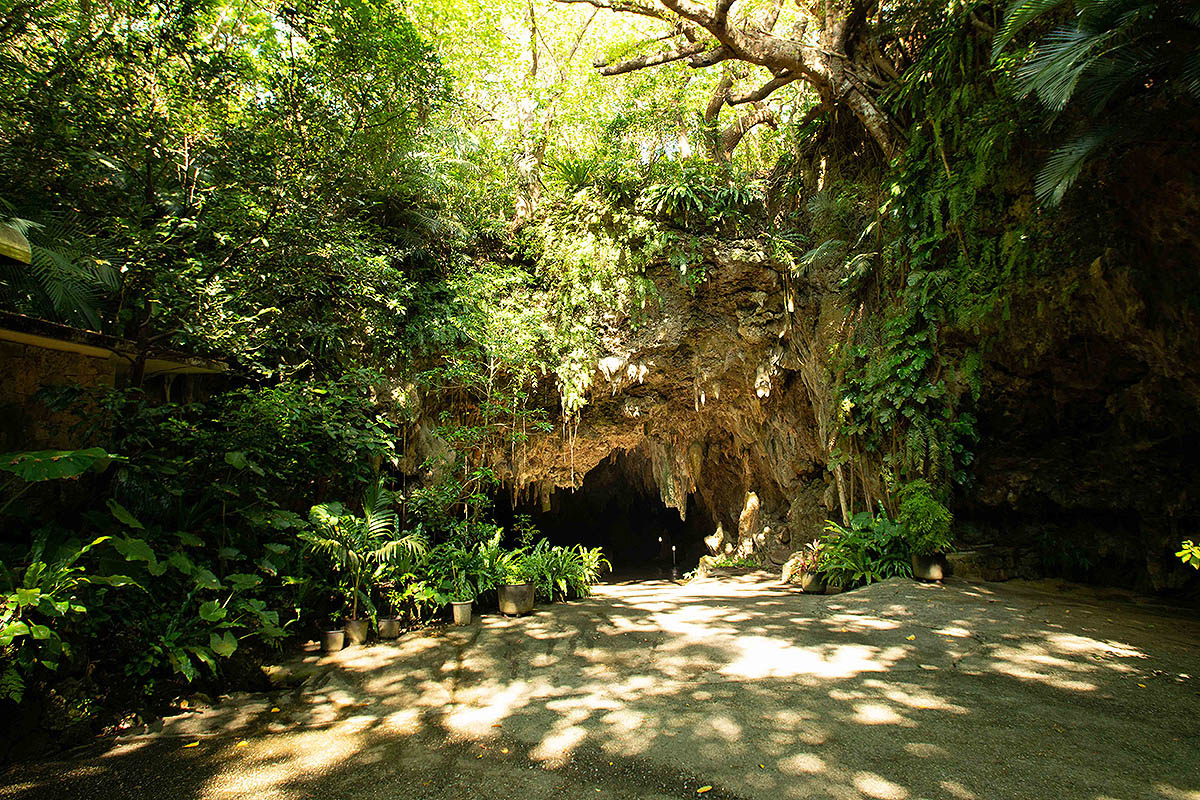 Just an hour-long flight from Naha Airport, with direct flights to major destinations on the Japanese mainland and within Asia, it is easier than ever to make your way to the enchanting Yaeyama Islands. While the pull of the fantastic natural environment of these islands is clear, it's essential to understand that the surrounding nature gave birth to a slower pace of life that visitors can still, in part, experience. Time spent digging into the traditional side of these islands can shine a light on a way of life that can stay with you long after you leave these shores.
Posted on 2020/2/21
Last updated 2021/12/20
Text by Steve Jarvis
Steve Jarvis is a long-term resident of Japan who has recently relocated to the Okinawa Prefecture.