Shuri
Southern Okinawa Main Island
Encounter royal heritage and World Heritage in the former capital of the Ryukyu Kingdom
The historic area of Shuri provides a window into the Ryukyu Kingdom's remarkable past. As the Ryukyu Kingdom's seat of power, Shuri has an array of historic heritage sites. Enjoy slowly strolling around castle sites, royal gardens, and cobblestone streets in a place where time passes at a leisurely pace.
Highlights
Head to Shurijo Castle Park to see the former beating heart of the prosperous Ryukyu Kingdom
Explore Shuri on foot to appreciate the area's traditional architecture, and stroll down the cobblestone lane known as Kinjo Stone Road
Visit a distillery to sample awamori, Okinawa's signature spirit
About Shuri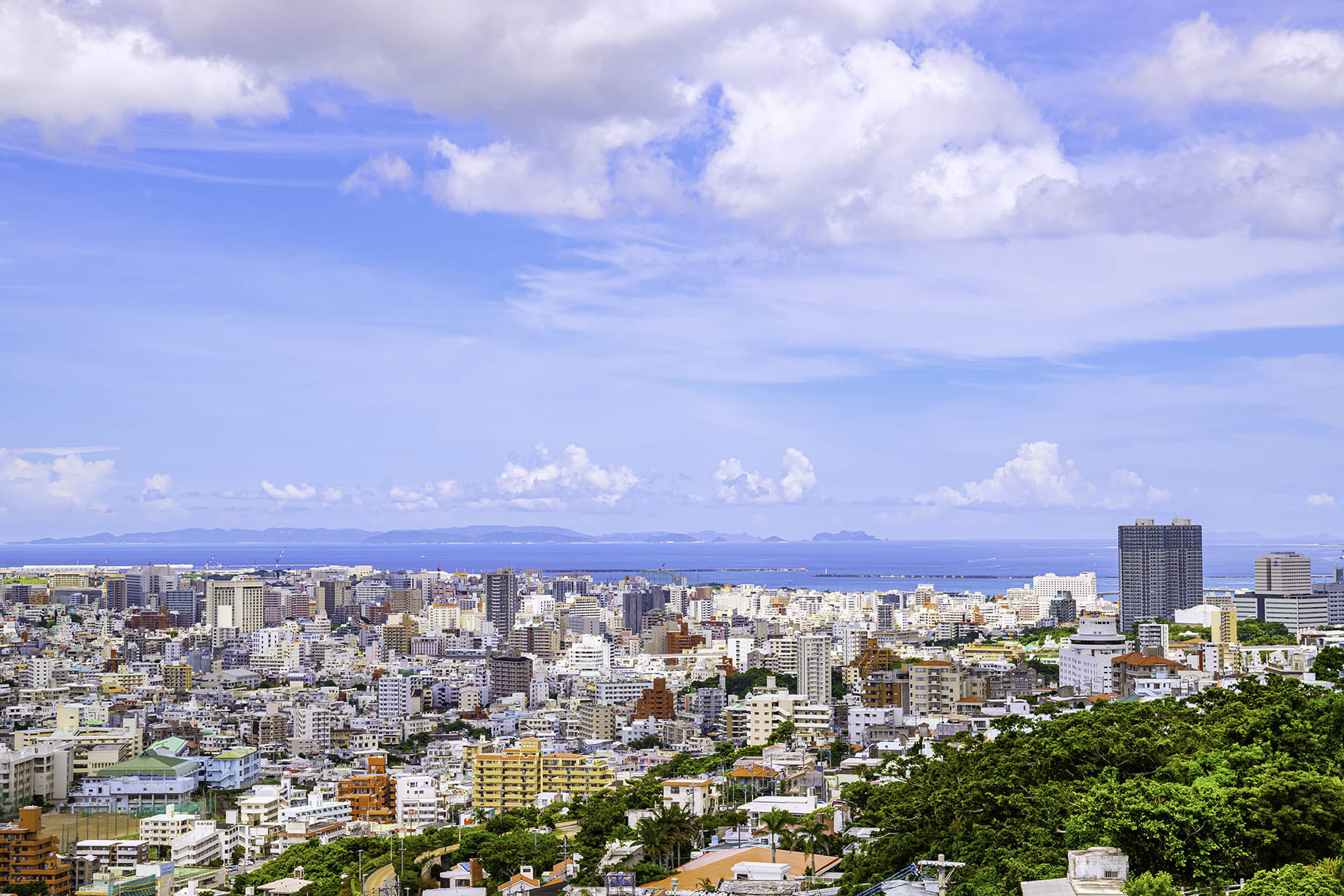 Today, Shuri is a district of the city of Naha, but it used to be a separate city, and the capital of the Ryukyu Kingdom. Shurijo Castle was at the center of the kingdom's politics and culture for centuries between 1429 and 1879.
Shurijo Castle: the heart of the Ryukyu Kingdom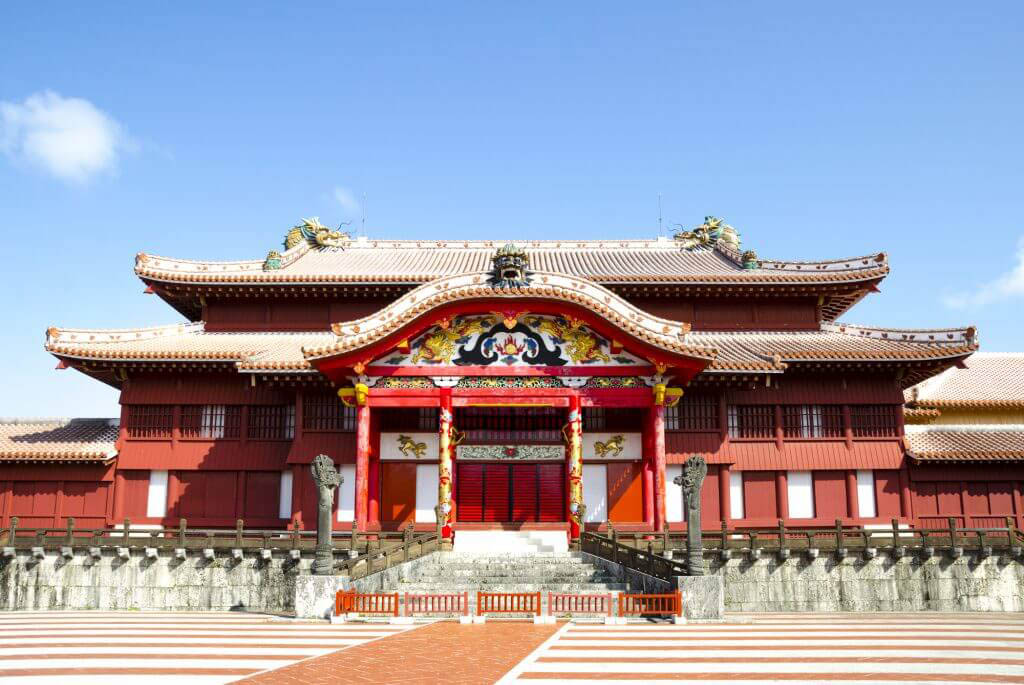 The Shurijo Castle Site is part of the World Heritage Gusuku Sites and Related Properties of the Kingdom of Ryukyu. The site spreads out over a five-hectare area and comprises Shurijo Castle Park. The vermilion Seiden main hall was renowned for being a unique blend of Japanese and Chinese architectural styles. Though the castle building burned down in 2019, reconstruction is well underway, and the castle park remains open to the public.
Tama-udun: the royal family's mausoleum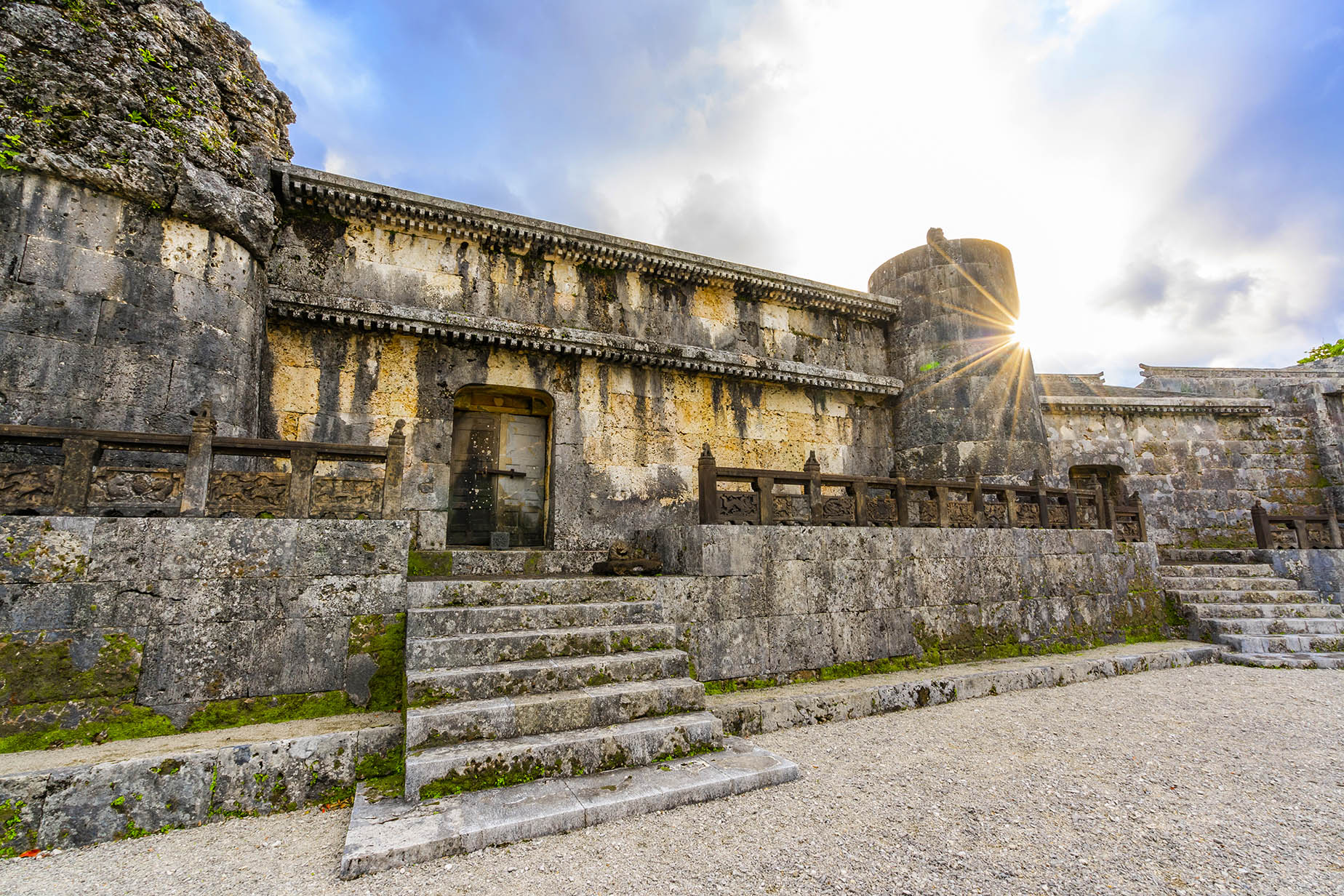 The UNESCO designated mausoleum known as Tama-udun is one of three royal mausoleums of the Ryukyu Kingdom. It was built in 1501 by King Sho Shin as a symbol to show the power of the central royal government throughout the whole kingdom. The tomb is made out of limestone and covered with a gabled roof of pan-tiles and is a rare example of the unique architectural style developed in the Ryukyu Islands.
Discover a traditional royal garden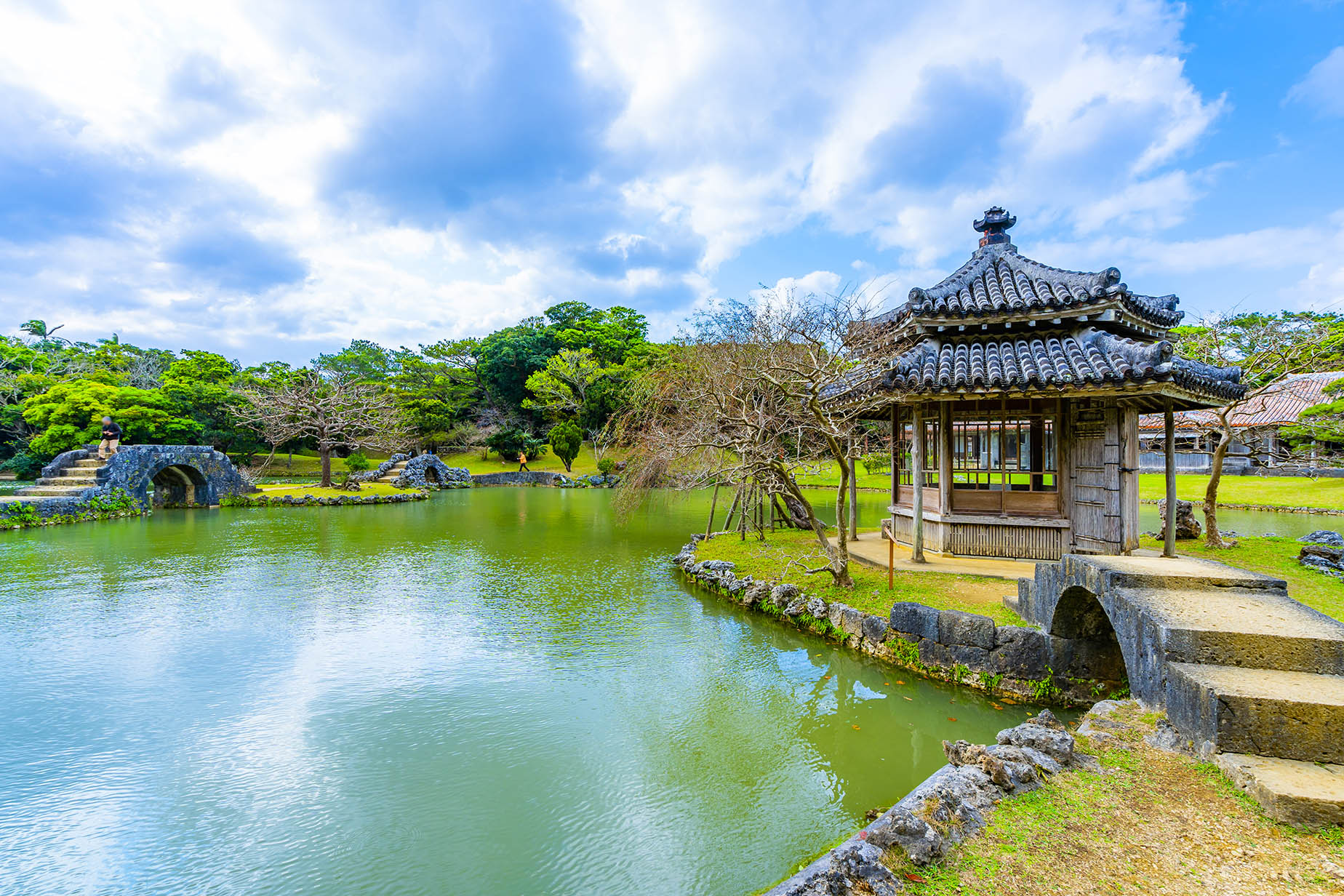 Another UNESCO-designated site, Shikinaen is a palace villa surrounded by a garden. It was built as a second residence of Ryukyu kings and features beautiful, simple buildings with red-tile roofs, the style of which is distinctly Ryukyuan.
Exploring Shuri on foot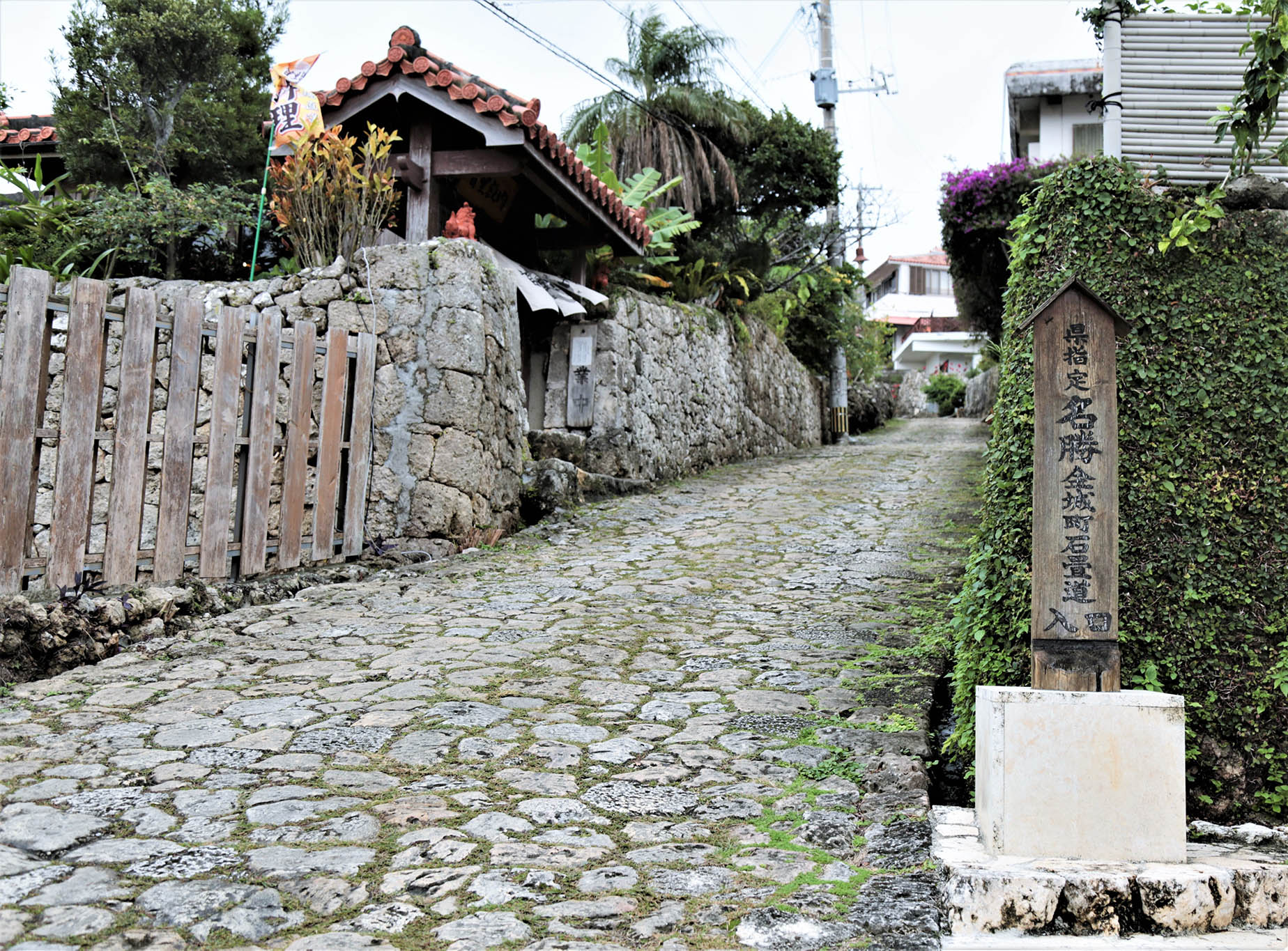 Take a leisurely stroll up the steep Kinjo Stone Road, a cobblestone road near Shurijo Castle Park. The road is made of Ryukyu limestone and was built in the 16th century as part of the main road from Shuri leading down to Naha Port.
The road is flanked by limestone walls and buildings with red-tiled roofs. Significant sections of the road were destroyed during the Battle of Okinawa in WWII, but about 300 meters remain intact, helping transport visitors back to a previous time.
Experience traditional Okinawan tea culture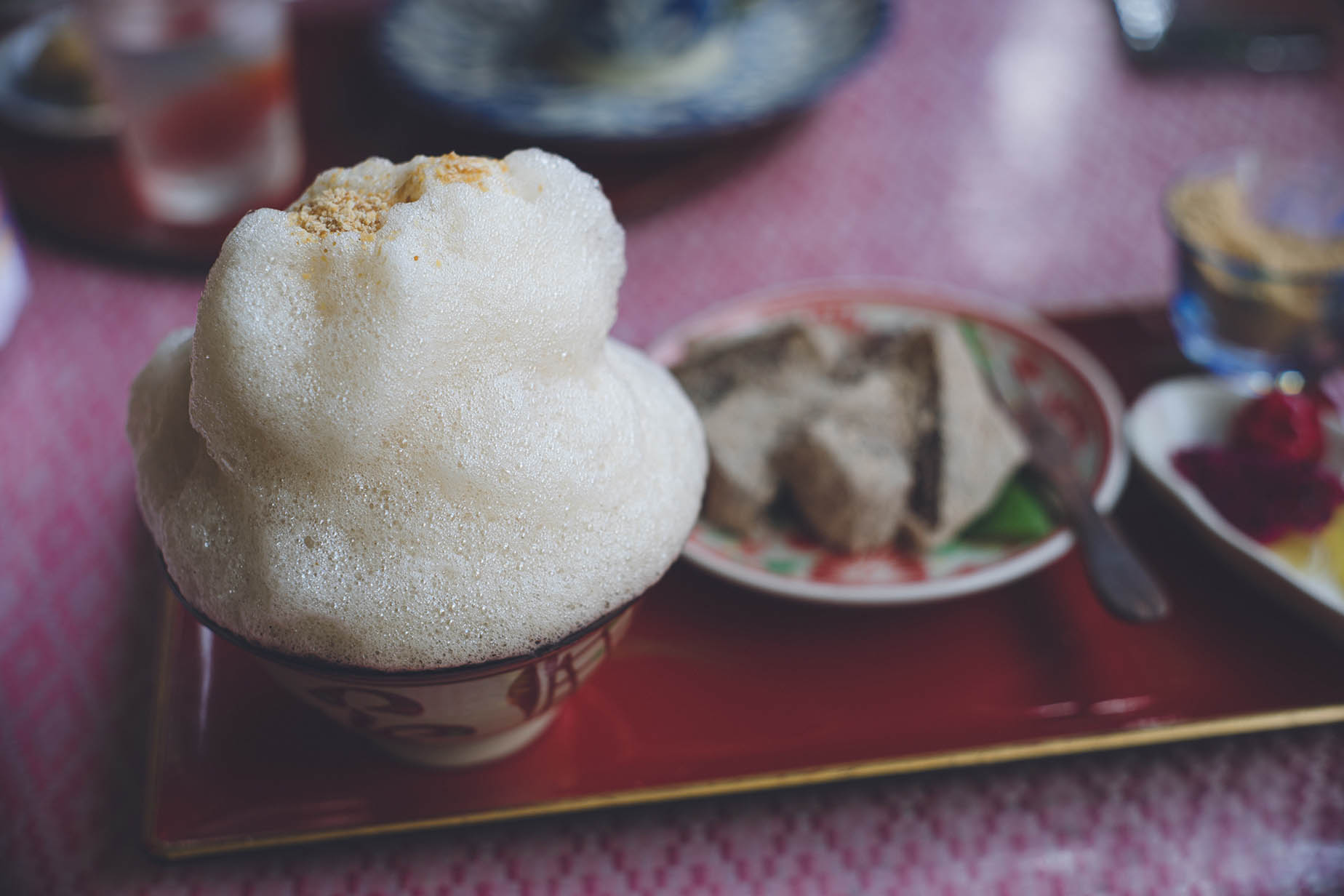 Buku-buku cha is a traditional Okinawan tea blend that can be difficult to find, even in Okinawa. Shuri is home to a cafe that offers this unusual drink, which was served to Chinese envoys during the days of the Ryukyu Kingdom.
The tea is actually a blend of roasted rice, water, and either green tea from northern Okinawa, or jasmine tea. The brew is mixed in a large wooden bowl with a 20-centimeter-long bamboo whisk to create a generous amount of foam. Finally, it is served in a glass and topped with crushed peanuts.
The spirit of Okinawa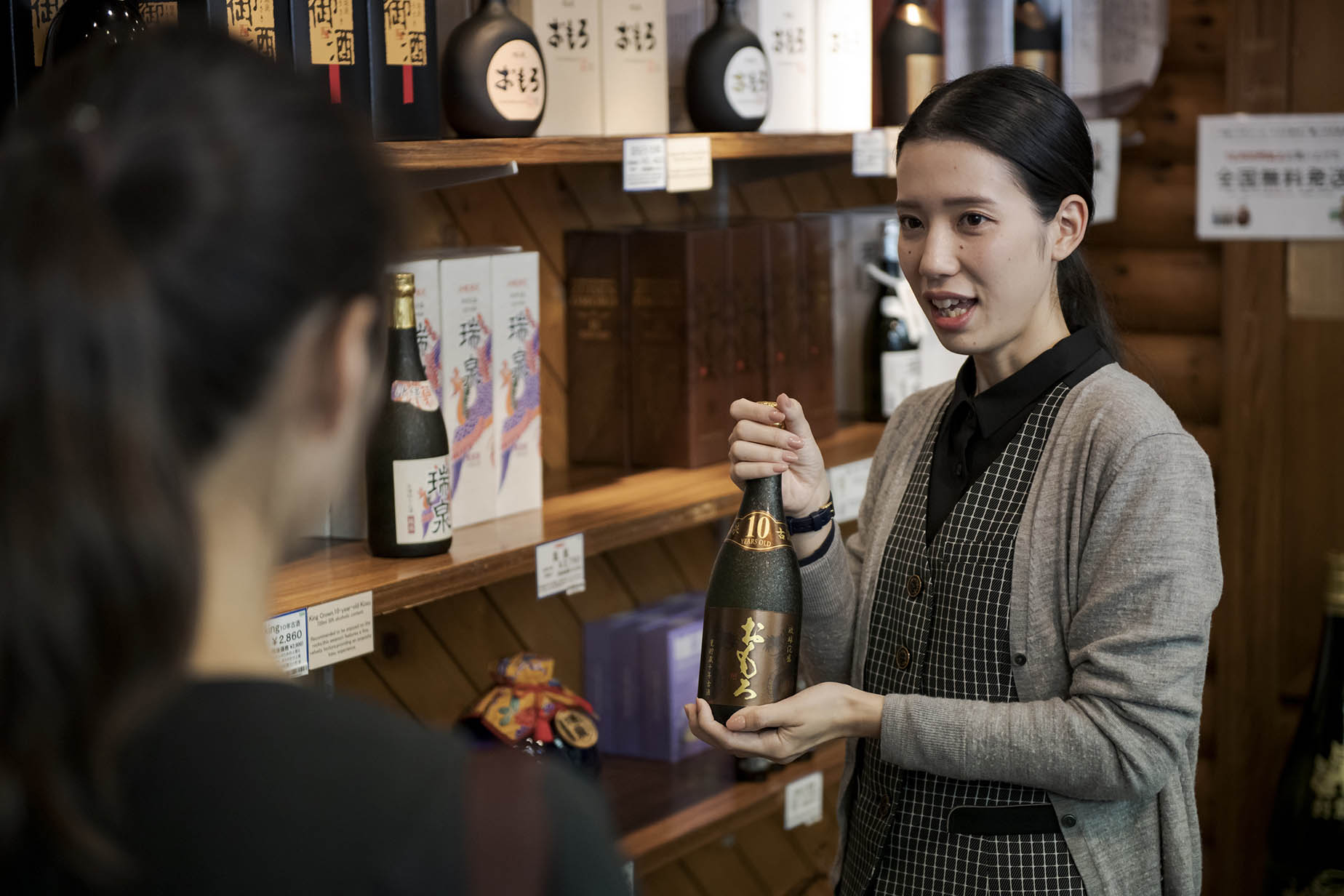 Awamori is a traditional spirit distilled from fermented long-grain rice malt treated with black koji mold. It has a long history going back to the time of the Ryukyu Kingdom, and originates from the Thai drink lao khao, which made its way to Okinawa via trade with Thailand. The Okinawans refined the distillation process, making it more suitable for the subtropical environment.
Shuri is home to awamori shops and a distillery, so you can learn more about the distillation process and purchase a bottle to take home with you.
Where to stay
Accommodation options in the area surrounding Shurijo Castle Park are limited. However, there are many accommodation options in central Naha to suit all travel styles and budgets, from luxury resort hotels to smaller hostels and guesthouses. You can also find apartment rentals in the city.
Getting to Shuri
Shuri has its own monorail station—which means you can get there directly from Naha Airport—from which it takes about a 15-minute walk to Shurijo Castle Park. There are also buses to the castle site from central Naha, and the journey takes approximately 20 minutes.