Heritage & Tradition
Discover Eisa—Okinawa's Traditional Dance
Summer in Okinawa is synonymous with eisa, the islands' vibrant folk dance
Obon is a celebration that is a quintessential part of summer in Japan. Held in mid-August, it is a time when the entire country holds festivals to honor the spirits of their ancestors. In Okinawa, the Obon festivities include eisa, a traditional folk dance accompanied by music and singing.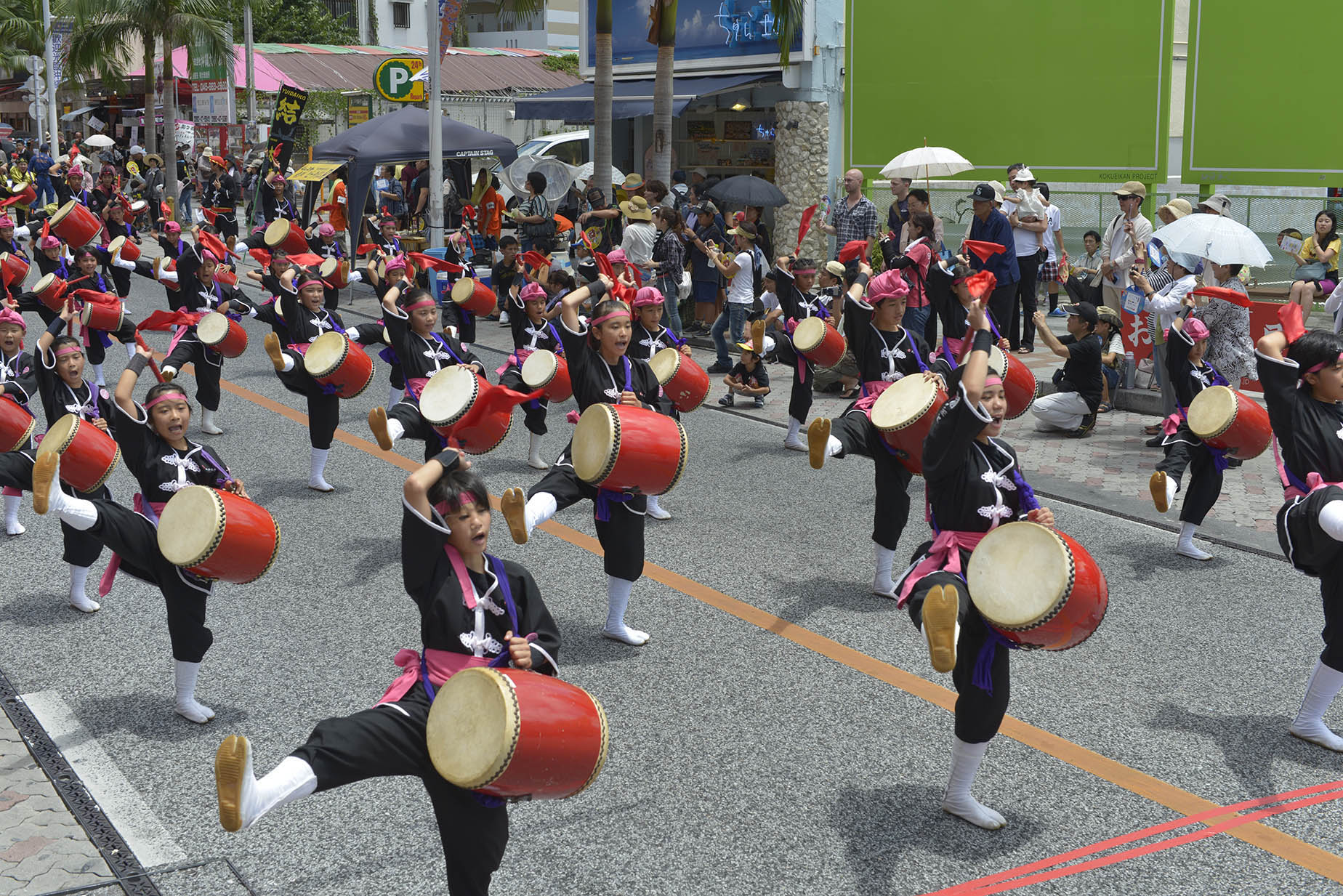 The steps of the dance vary from troupe to troupe, and performers usually wear distinct, colorful costumes. The music is a vibrant combination of taiko drums, paranku (small Okinawan hand drums), and the sanshin, a traditional Okinawan stringed instrument. In addition to local events during Obon, visitors can witness this unique folk art at the Okinawa Zento Eisa Matsuri, the 10,000 Eisa Dancers Parade, and on regularly held Eisa Nights.
Eisa Nights are held weekly around Okinawa City from June to August. Venues fill with audiences eager to view the exciting spectacle, and many of the dance troupes include children.
The Okinawa Zento Eisa Matsuri
The Okinawa Zento Eisa Matsuri is held for three days every year in August in Okinawa City. It is one of the largest festivals in Okinawa, and marks the end of summer. The first day is marked by eisa parades around town, followed by performances from youth groups on the second day. The third day caps off with a fireworks show. The Orion Beerfest is also held nearby, so visitors can enjoy Okinawa's hottest night while drinking the island's most popular beer.
The 10,000 Eisa Dancers Parade
The 10,000 Eisa Dancers Parade is held annually in Naha on the first Sunday of August. The parade started in 1995, and (as its name would imply) features 10,000 dancers performing on Naha's main thoroughfare, Kokusai Street. Like other eisa celebrations, one highlight is the range of ages of the performers, as many youth groups participate in the festivities.