Activities & Experiences
Explore Naha by Bicycle
Explore the sights and streets of Okinawa's capital city by bicycle
Naha City has an excellent public transportation system. There's a new bus center, and the Yui Rail urban monorail connects the airport with Shuri and beyond. It is also convenient to stroll down Kokusai Street and discover the Tsuboya pottery district on foot, but if you'd like to explore a little further, then a bicycle is a refreshing way to see the sights.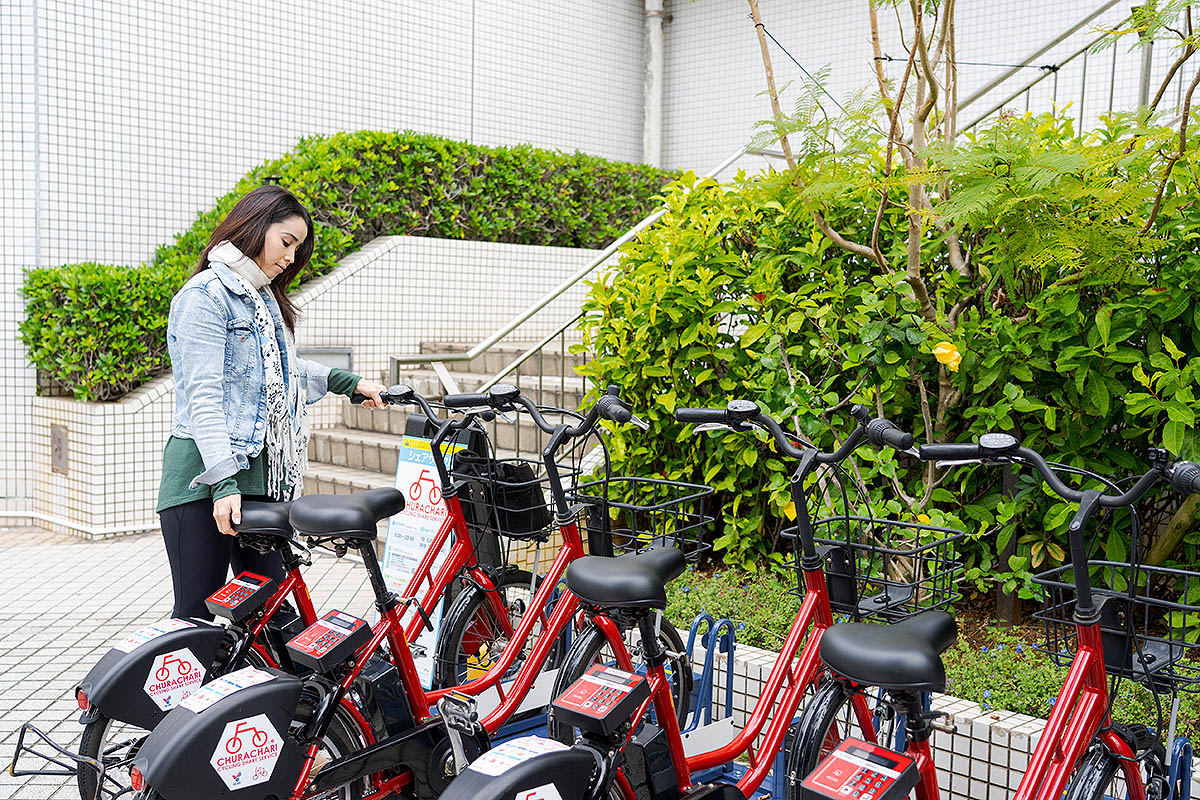 Okinawa attracts dedicated cyclists to the Miyakojima Strongman Triathlon and Tour de Okinawa bicycle race, but you don't need a carbon fiber racing bike to explore Naha City. For visitors, the best bet is to use a rental bicycle service. I picked up a bicycle from a ChuraChari bike dock in front of the Palette Kumoji department store and pedaled off to explore the city. You can also purchase a one-day pass for the ChuraChari bikes at numerous hotels in the city (this is the best option if you'd like to pay in cash or don't have a phone). The company has numerous bicycle docks throughout southern Okinawa.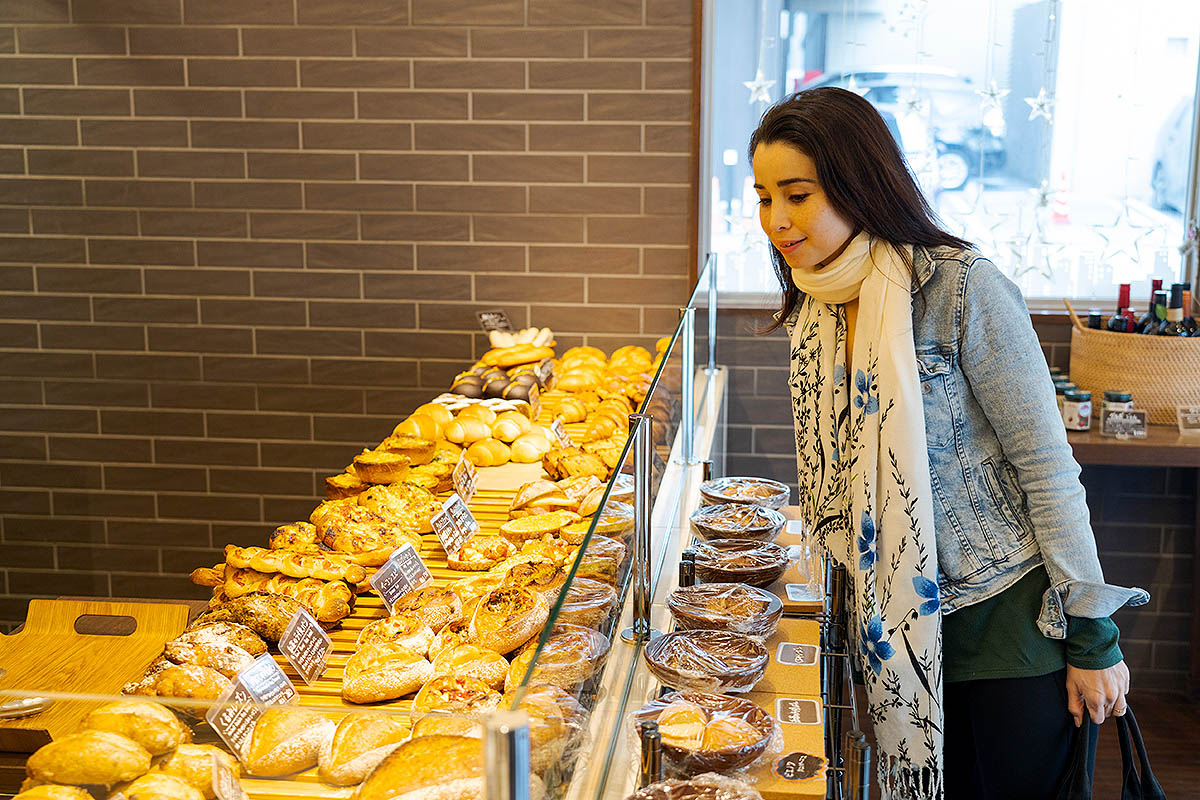 From Palette Kumoji, I cycled southwest towards the port, crossing Route 58 and pedaling down Sunshine Street. Before I reached the coast, I stopped at Pain de Kaito, my favorite bakery in the city, to pick up some croissants and to fill my tumbler with coffee. One bonus of cycling is the guilt-free pastries you can have as you burn off the calories.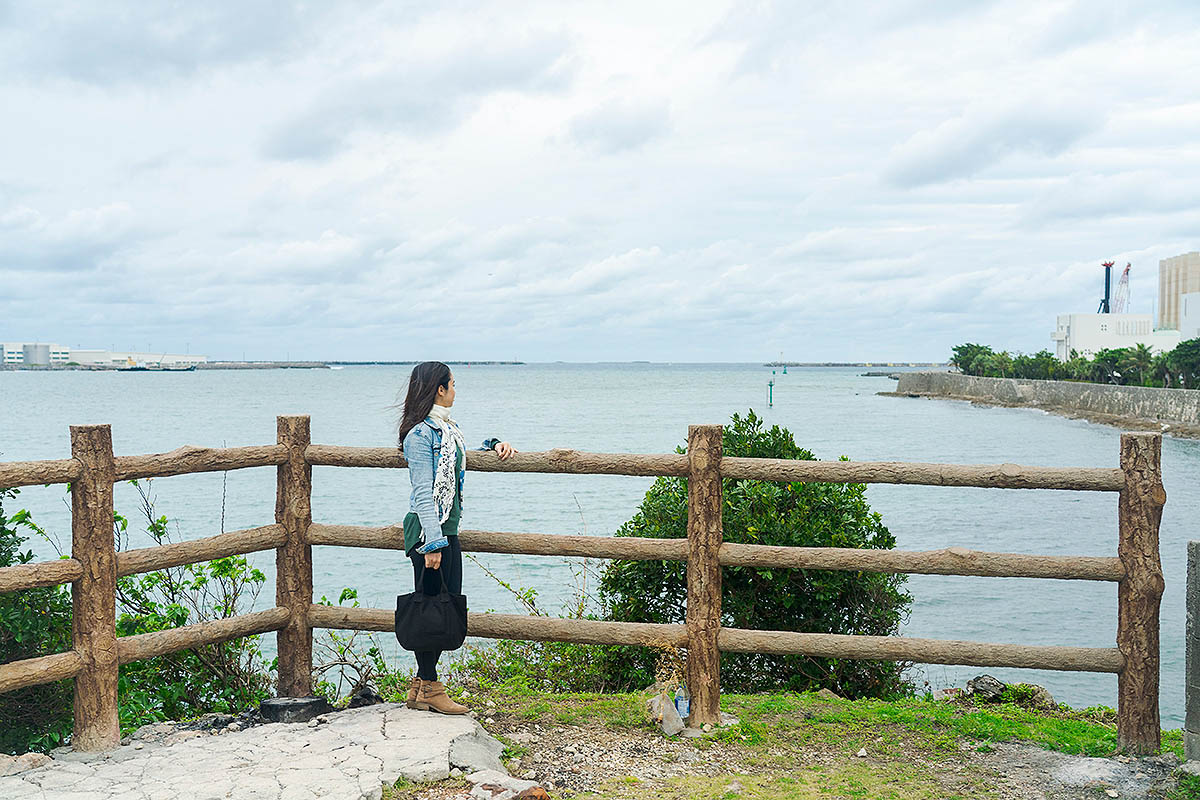 I reached the coast and walked up a short flight of stairs through a torii gate to the ruins of Mie Castle, known locally as Mii Gusuku. The ruins are near the entrance to Naha Port, which brought great prosperity to the Ryukyu Kingdom. The castle's first role was to defend the port, but as threats diminished, it became known as a place to watch the departure of ships. Today these ruins receive few visitors, but they continue to overlook the port that remains vital to Okinawa's prosperity.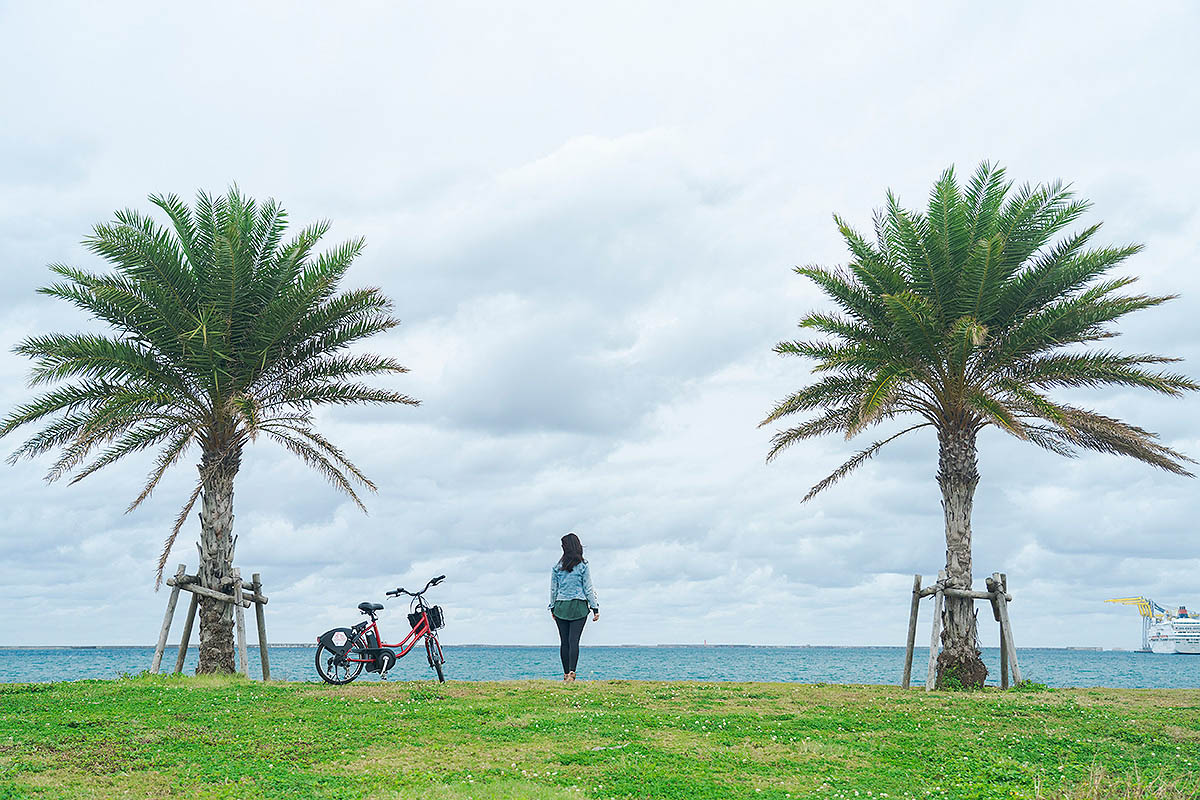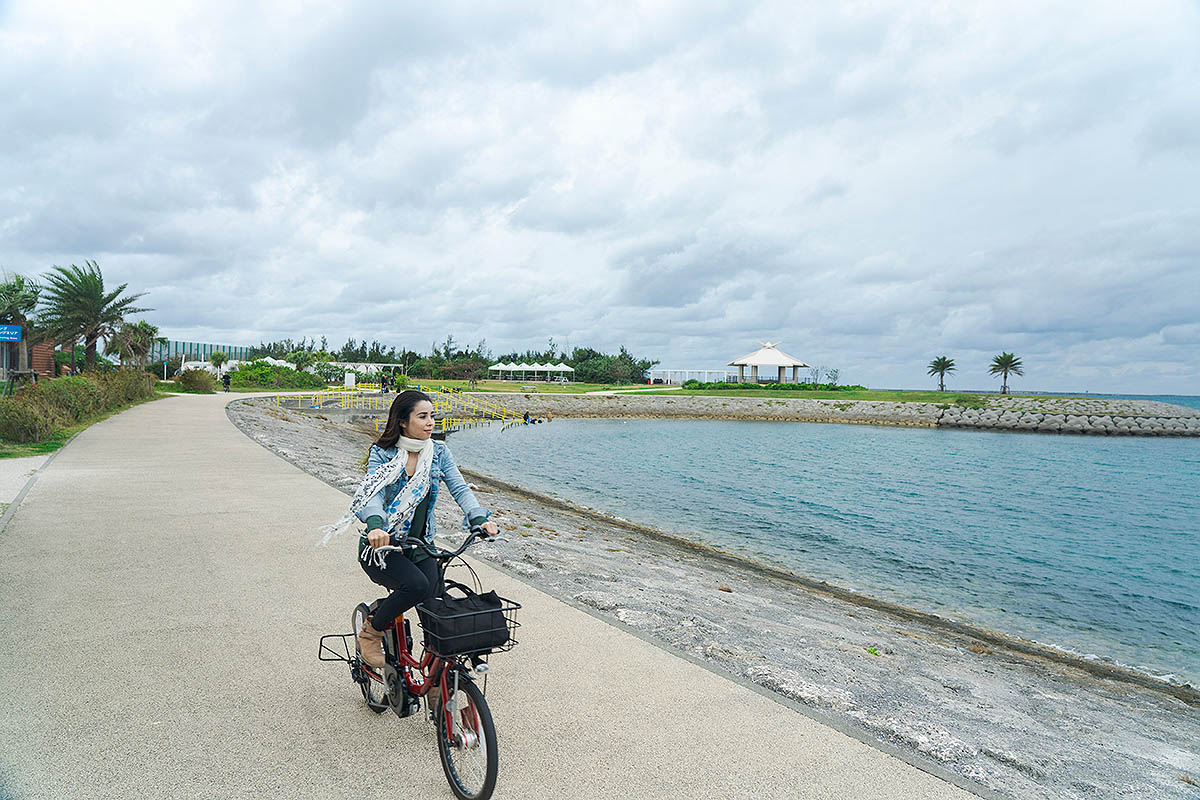 I got back on the bike and followed the cycle path along the coast to Naminoue Umi-Sora Park. This is a popular place in the city for people learning to dive, who use the enclosed manmade bay. There are also several spots for picnics and barbecues. If you want to swim or relax on the beach, continue a little further to Naminoue Beach.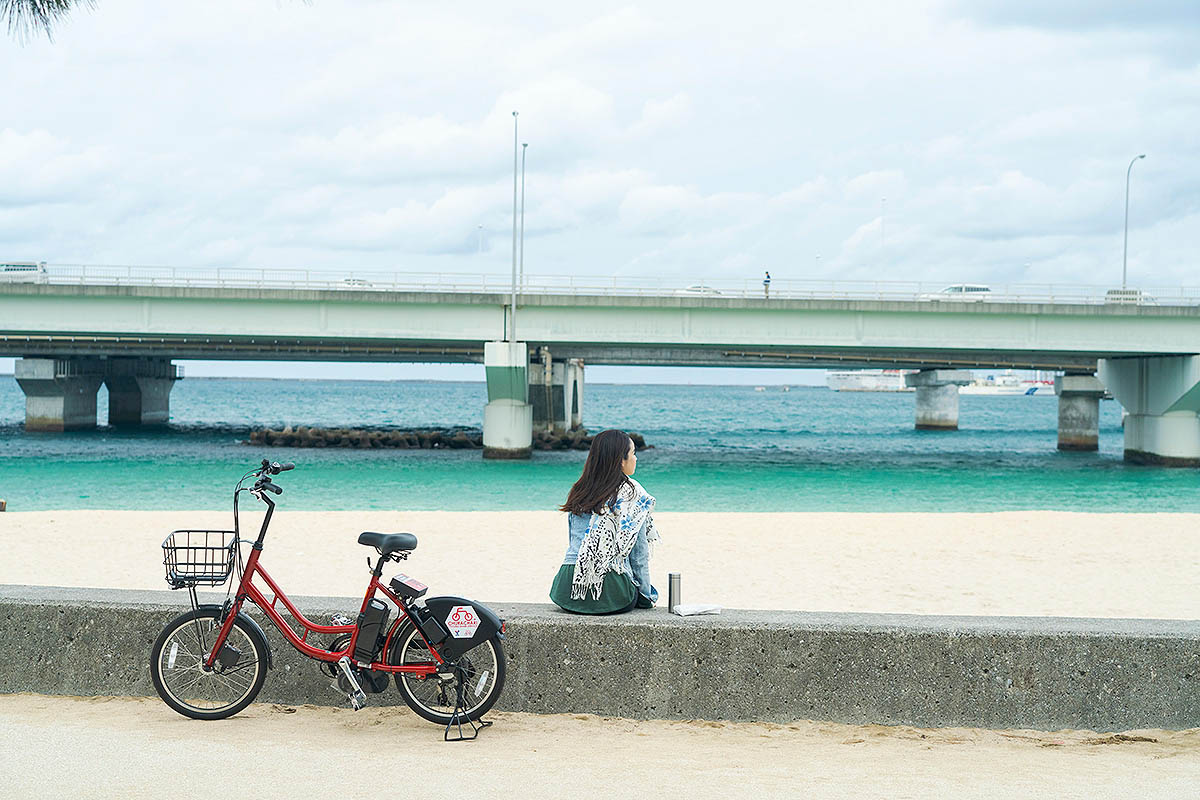 Naminoue Beach is an urban beach easily accessible from the city. In front of the white sand are the bridges that connect the airport with Ginowan City and beyond. Naminoue can't be beat for convenience for those who live in Naha City. The swimming area is netted, and there are lifeguards from April to October. It's a popular spot with local families in the summer months. There are toilets, hot showers, and plenty of nearby restaurants.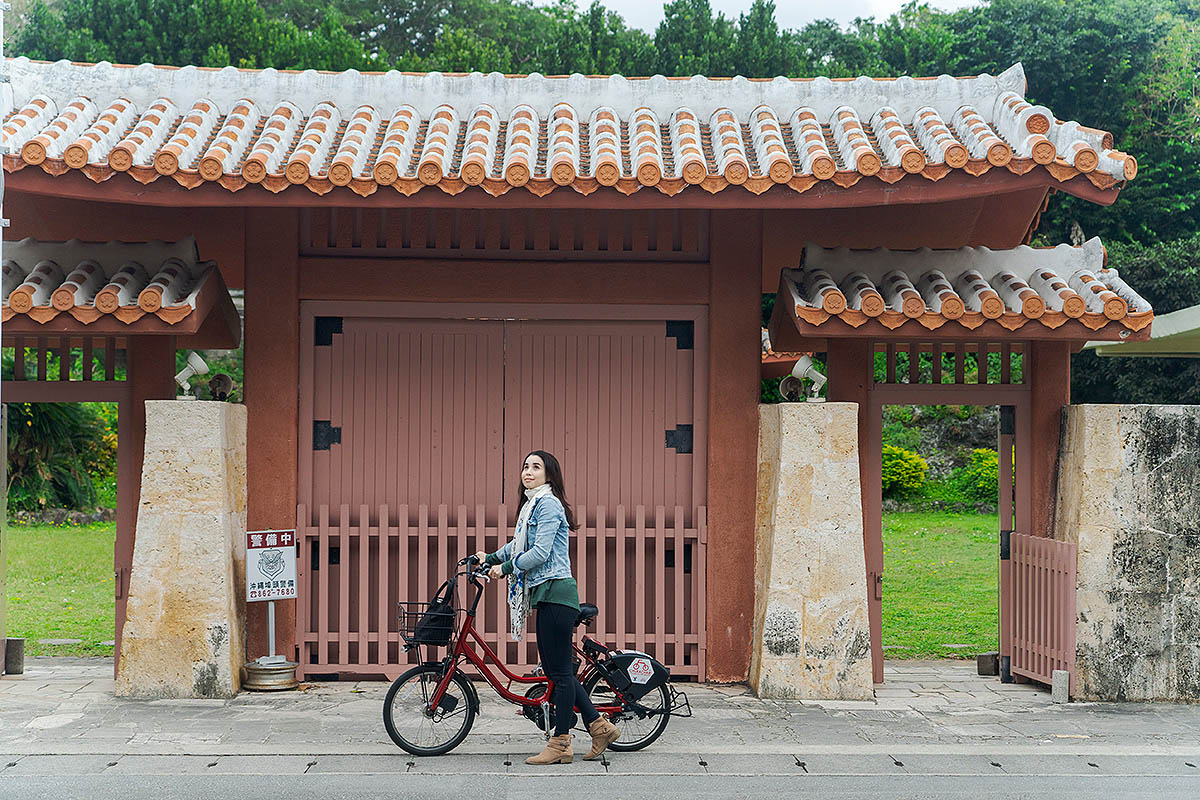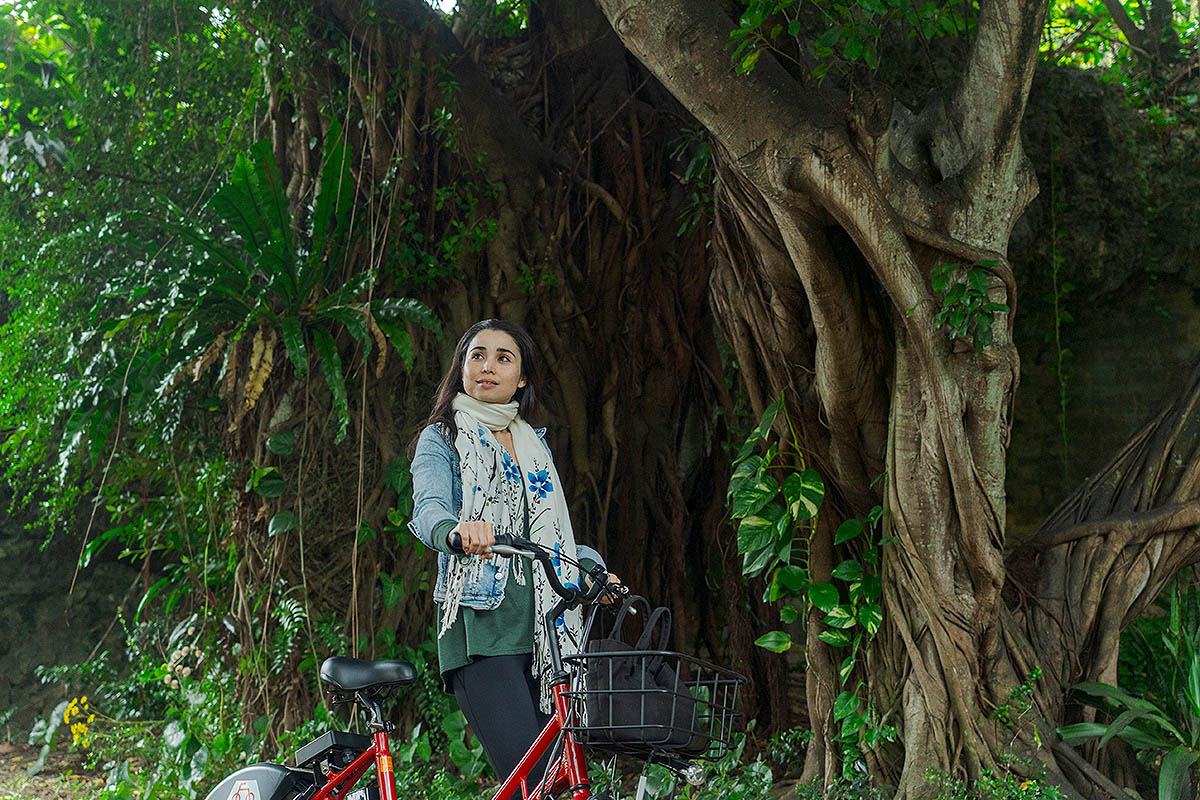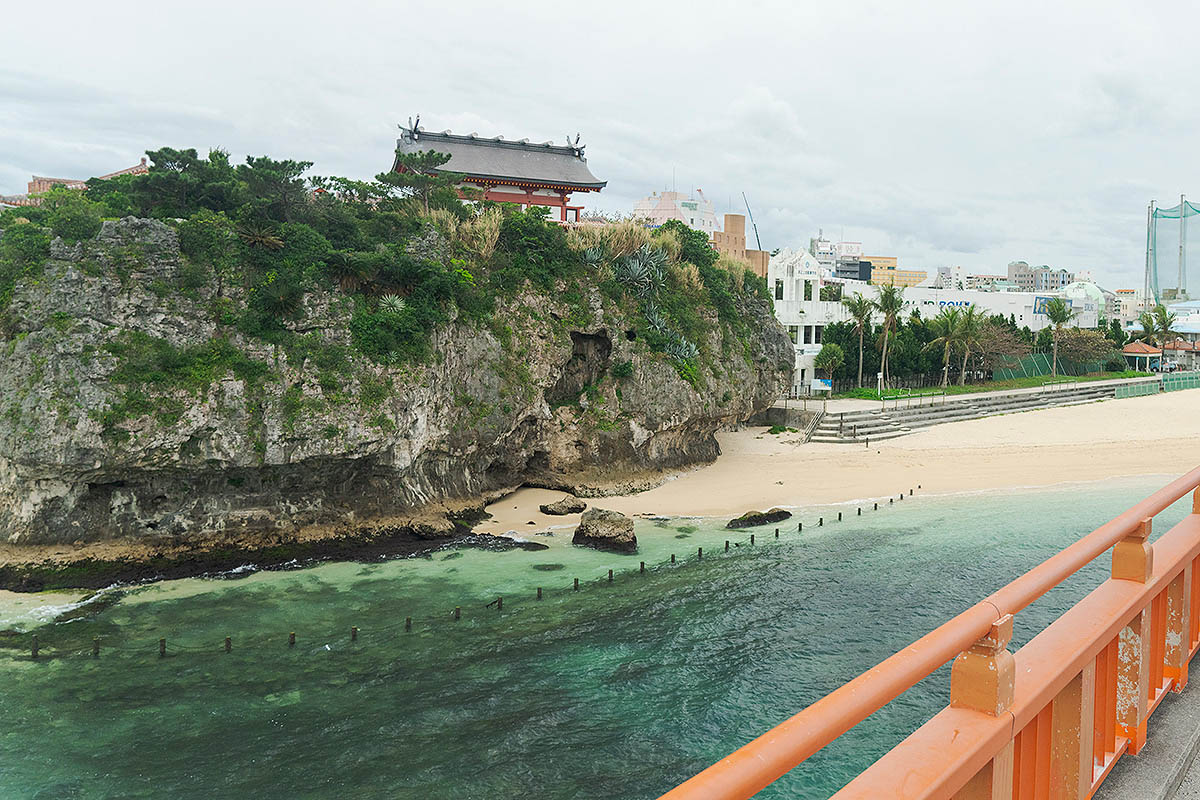 Overlooking the beach, perched on a rocky outcrop, is Naminoue Shrine. Leaving the bicycle, I walked up and through this Shinto place of worship. I watched other visitors writing their wishes on ema prayer tablets, and reading their omikuji fortune before I exited through the giant stone torii gate. One of the popular views of the shrine is from the overpass above the ocean, so I strolled over before returning to the beach and my bicycle.

Refueled by croissants and coffee, I headed northeast through Wakasa Keihin Park to the 15-meter-tall Ryuchu dragon pillars that flank the main road leading back toward the city center. These towering granite sculptures were erected in 2011 to commemorate the friendship between Naha City and China's Fuzhou City.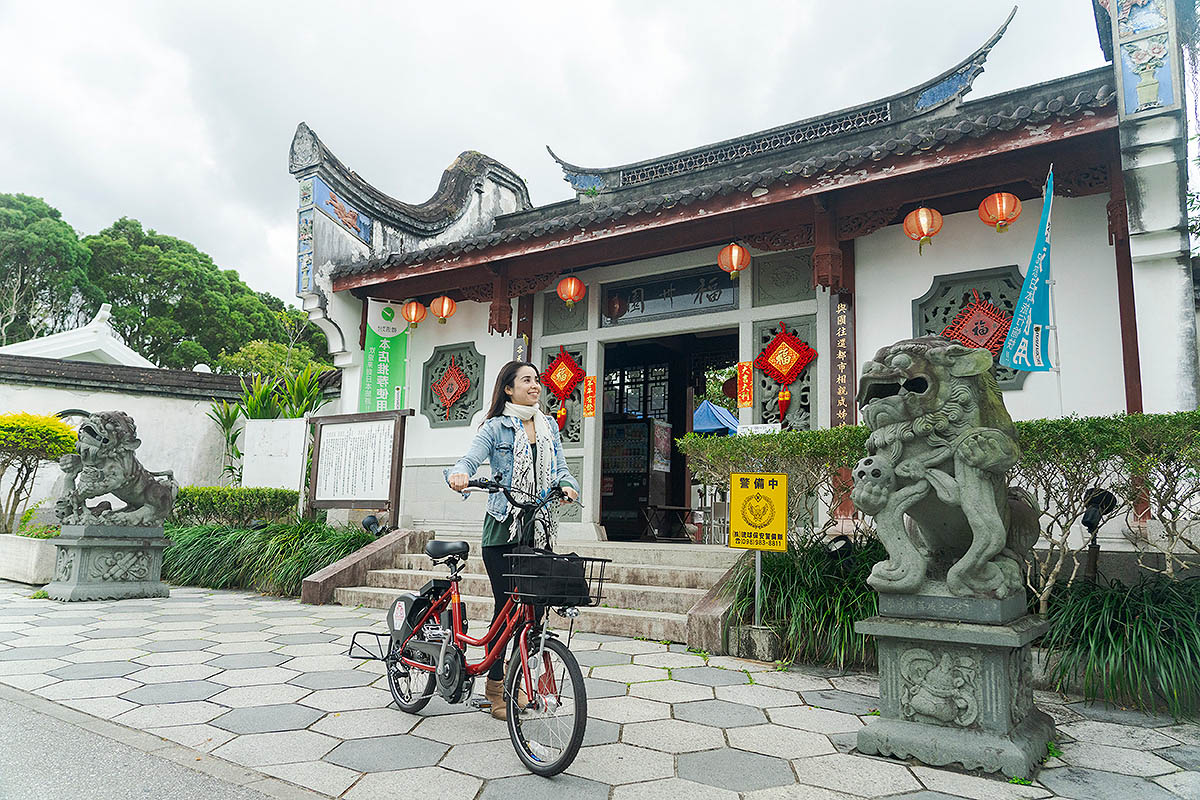 Following the main road southeast leads you to Fukushuen Garden, a traditional Chinese walled garden built in 1992. It's another landmark honoring the connection between Naha and its sister city, Fuzhou. Strolling around the bridges, ponds, and pavilions is a great way to relax.

Just across the road from Fukushuen is Matsuyama Park, a popular place for families to throw a ball and walk the dog. It's also the site of the Monument of Higaonna Kanryo and Miyagi Chojun, two key founders of Okinawan karate. Naha City's port was where goods, knowledge, and cultural influences flowed in and out. It was from Chinese emissaries and traders across Asia that Okinawa learned many techniques and philosophies that would blend with local fighting styles to become what we know today as karate.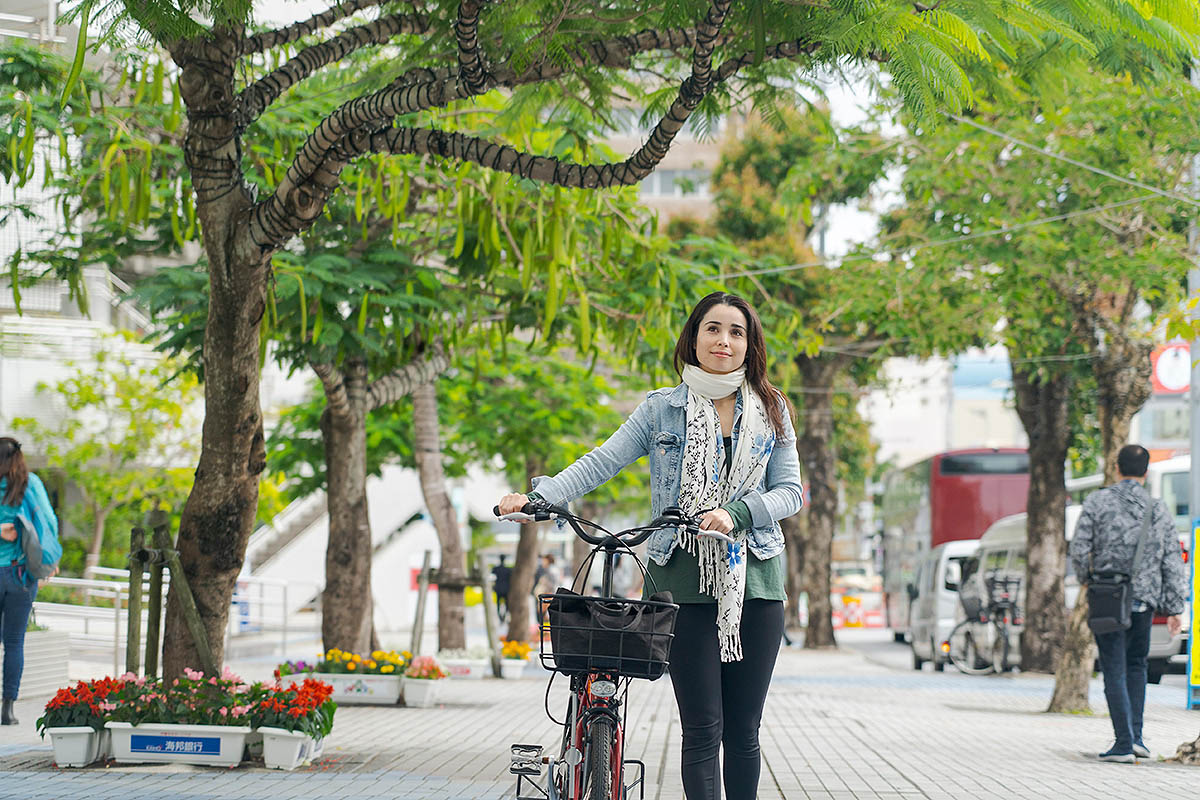 I headed back towards the center of the town to the bicycle dock at Palette Kumoji department store. For a few hundred yen, I was able to explore Naha City, and learn more about its rich multicultural history. Maybe next weekend I'll discover another part of Okinawa using pedal power!
Important information for cyclists
・ Bicycles are classified as vehicles, so as a general rule, cyclists should use the left side of the street.
・ Children under 13, adults 70 and over, and people with physical disabilities are permitted to ride a bicycle on the sidewalk.
・ Riding on the sidewalk is allowed in unavoidable circumstances due to roadway or traffic conditions.
・ Pedestrians are given priority on sidewalks, so cyclists are expected to dismount their bicycle if necessary.
・ Cyclists are prohibited from riding under the influence of alcohol.
・ Children under the age of 13 must wear a bicycle helmet.
Read more at :
TRAFFIC SAFETY GUIDELINES for Pedestrians and Cyclists [PDF: 5.4MB]
Posted on 2020/2/28
Last updated 2021/12/20
Text by Chris Willson
Chris Willson is a British photographer, videographer, and travel writer based in Okinawa over 20 years.