Activities & Experiences
A Fun Day in Southern Okinawa
Zoom around on a jungle buggy, shop 'til you drop, and dine on local delicacies around Naha Port
Naha Port, the gateway to Okinawa for many travelers, offers easy access to popular tourist attractions and facilities. From buggy rides that will make children squeal with delight to souvenir shopping and gourmet food that will please the grown-ups, here is an adventure-filled excursion to Itoman, southern Okinawa. Whatever your idea of the perfect family vacation, Okinawa has everything to make your trip a memorable one.
Gajumarunture—jungle buggy experience
Discover the natural treasures of Okinawa in a fun and exciting way! The first stop is Gajumarunture (about 35 minutes from Naha Port by taxi), where visitors can ride 4-wheeled buggies through the subtropical jungle. Following uneven but mostly flat trails, this activity offers just the right amount of adrenaline and safety, and is fun for people of all ages. Children over the age of four can ride along with an adult, making this the perfect spot to visit as a family.

Practice sessions are held beforehand with an instructor who will carefully explain how to drive the buggies, so even beginners can easily participate. But even so, if driving is just not your thing, you can choose to hop on a big 5-person buggy, and let the guide drive you while you sit back and enjoy the ride. Children above the age of three are welcome to join the Jungle tours on the multi-passenger buggy. A guide will accompany you throughout the experience, leading you through lush vegetation and towering trees. One of the highlights of the tour is the Gajumaru, a giant banyan tree also known as the "Tree of Happiness," which makes a gorgeous backdrop for pictures.
Majun Okinawa Itoman Store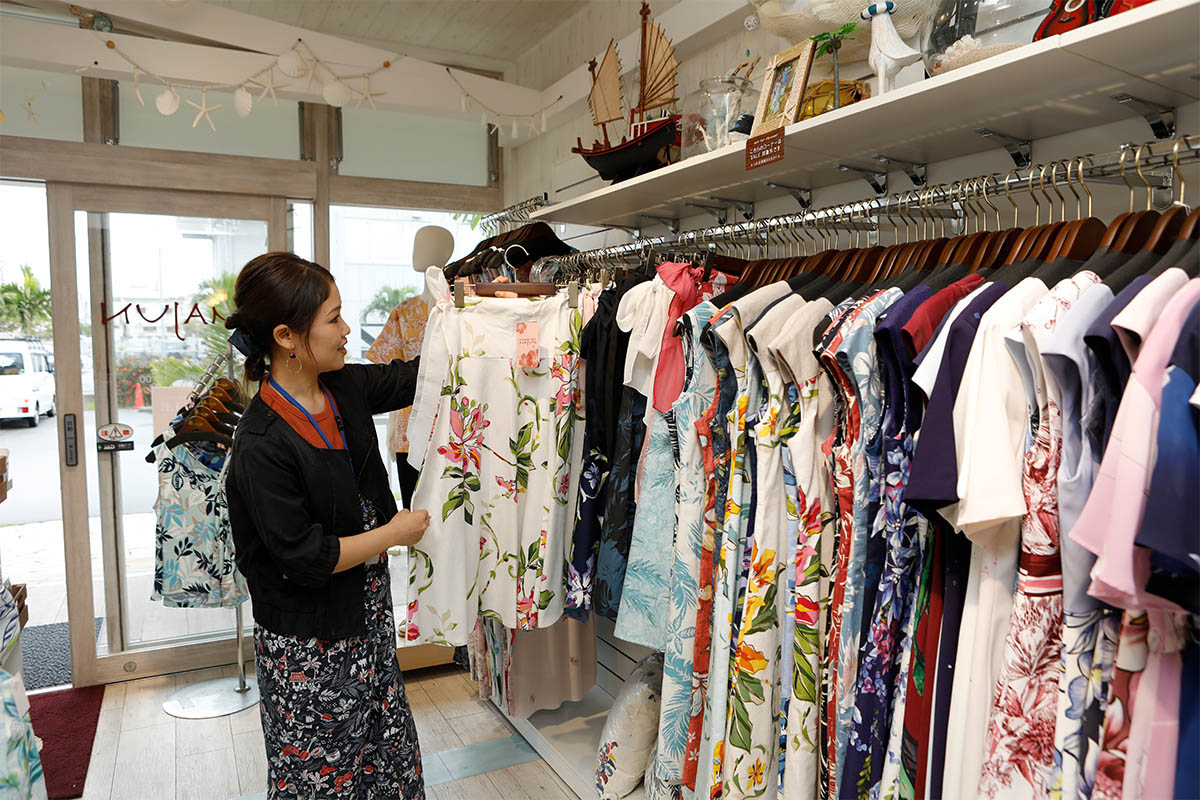 To fully enjoy your vacation, why not dress in authentic Okinawan style? Majun Okinawa Itoman Store (around 20 minutes from Gajumarunture by taxi) specializes in kariyushi wear, the Okinawan version of the Hawaiian Aloha shirt. Uniquely patterned with design motifs that express the culture and tradition of Okinawa, kariyushi wear is usually worn as business attire during the hot summer months.

Majun Okinawa offers high-quality kariyushi wear with a simple yet stylish design and impressive finishing to the seam, which can be worn for both casual and formal occasions. Kariyushi wear typically features short sleeves and an open collar, but Majun Okinawa also has button-down collars and long sleeves, as well as ladies' tunics and dresses and kidswear. Browse a varied selection of designs and styles to find something perfect for you.
Itoman Gyomin Shokudo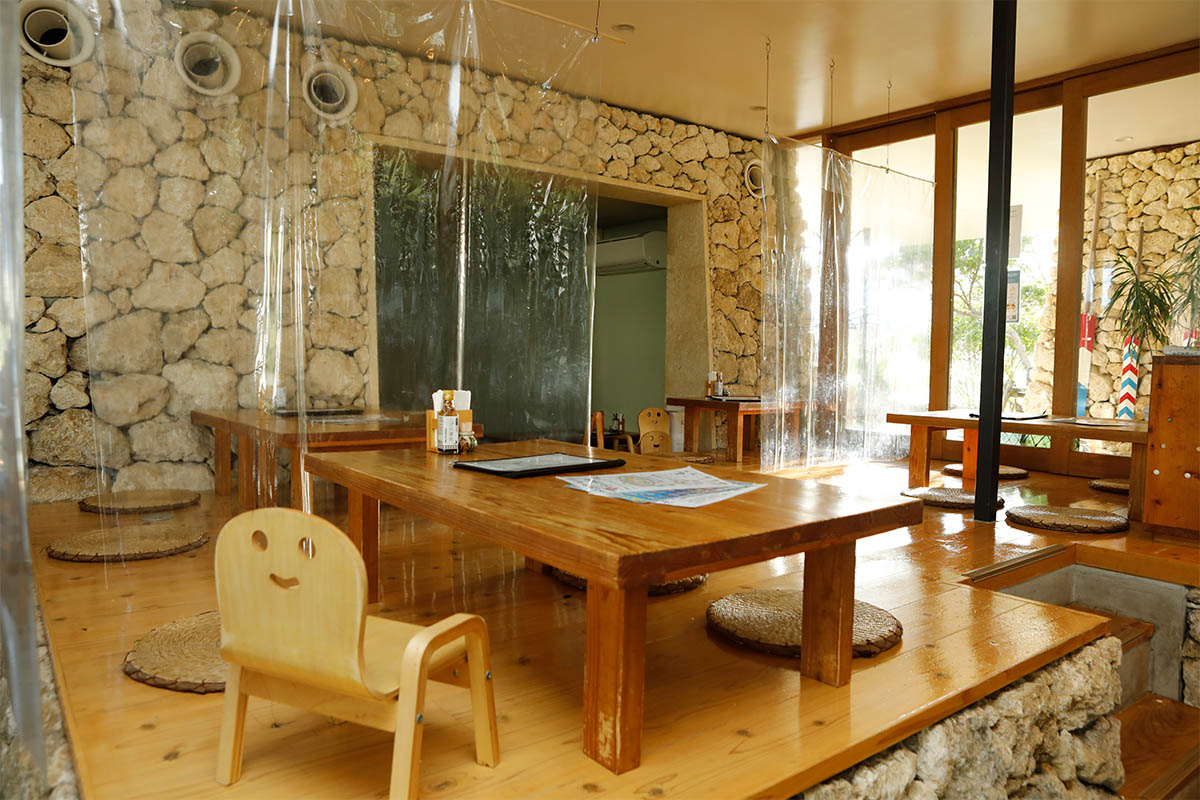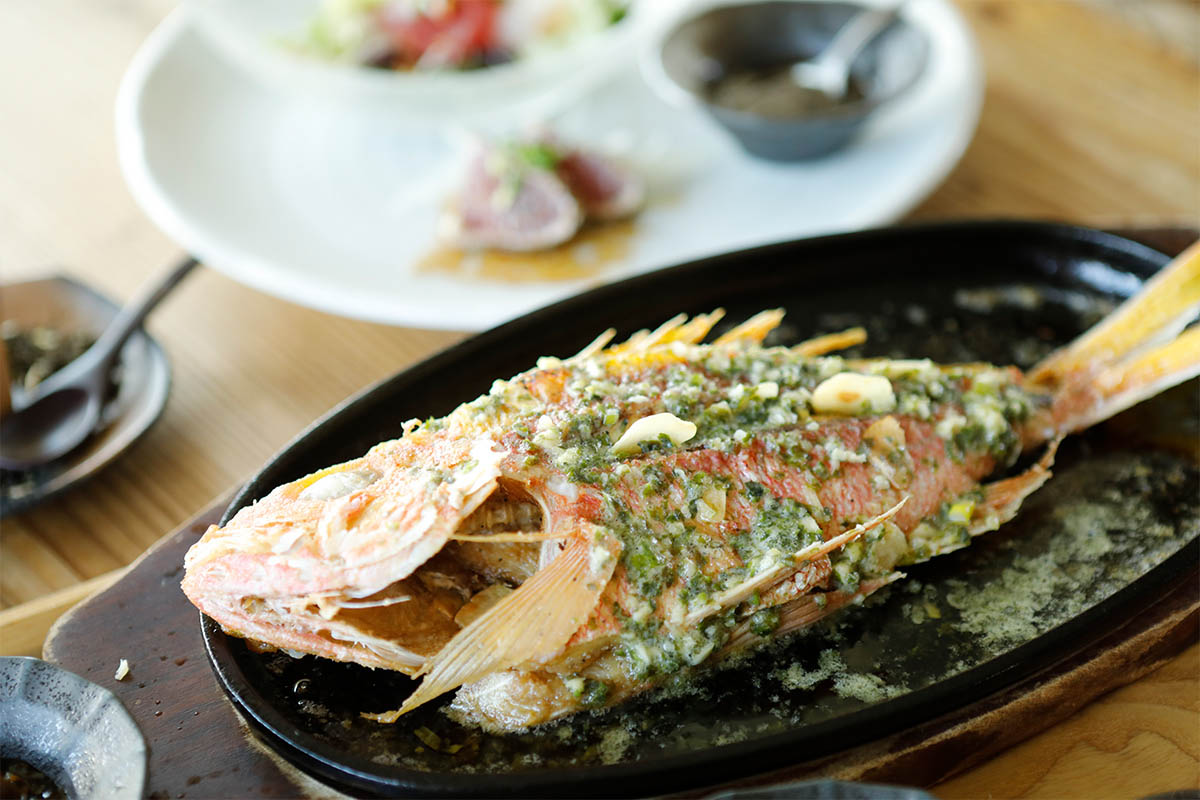 After enjoying the outdoors and some shopping, it is time to sit down and treat yourself to a truly Okinawan gourmet experience. Known as a town of uminchu, which means "ocean person" in Okinawan, Itoman boasts a rich choice of fresh seafood and Itoman Gyomin Shokudo is the place that best embodies the local fishing culture.

A popular restaurant owned by a chef born in a family of fish brokers, Itoman Gyomin Shokudo offers a wide variety of creative dishes using fresh fish from Okinawa. The restaurant's specialty and signature dish is the daily imaiyu ("fresh catch") cooked in butter. The fish is fried and then cooked in a special butter sauce, which makes it crispy on the outside, and moist and tender on the inside.

There are usually five or six seasonal fish available from which you can choose. Other must-try dishes are the rich fish soup in an earthenware pot, and the tuna and umibudo seaweed over rice, with grated yam topping. Covered with Ryukyu limestone, the restaurant has a quaint and stylish ambiance that will make your culinary experience even more enjoyable.
Itoman Michi-no-eki (Roadside Station)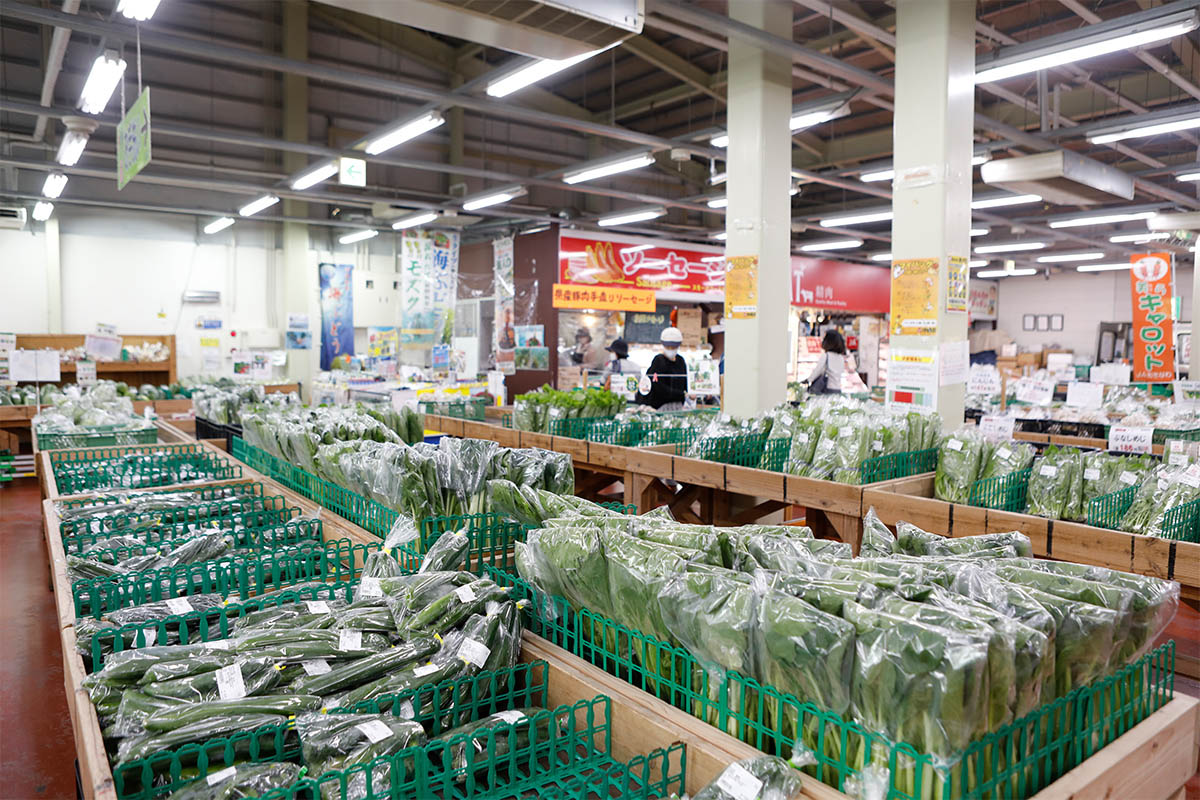 What better way to learn about Okinawan culture than to visit a local market? Almost directly opposite the Itoman Gyomin Shokudo is Itoman Michi-no-eki (Roadside Station), a retail complex with shops that sell local products, fresh seafood, and traditional crafts.

The Roadside Station's Umanchu Ichiba has rows and rows of fresh fruits and vegetables, and is the largest farmer's market in Okinawa. From familiar mangoes and pineapples to more exotic and unusual products, some of which are unique to Okinawa, you will be amazed by the variety. If you still have room for a dessert, you can get some of the freshest fruit at very reasonable prices, but just strolling around and enjoying the colors and smells is a lot of fun.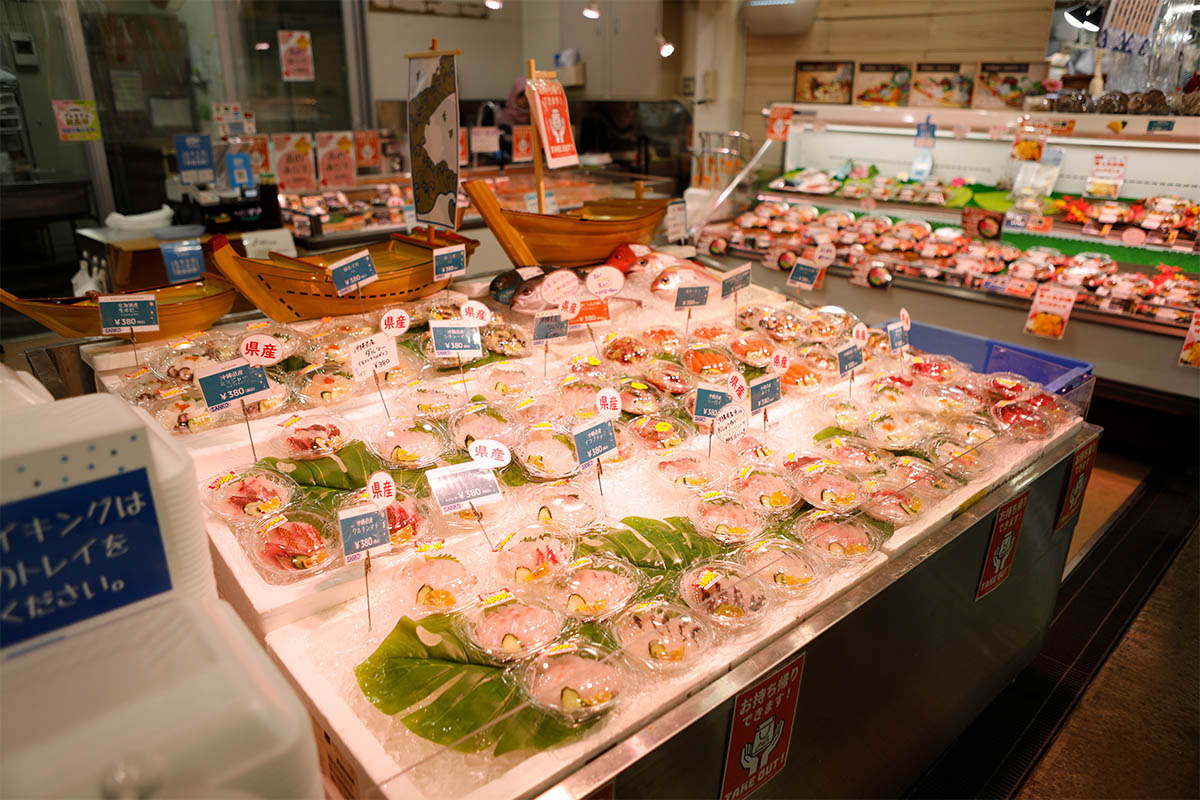 No holiday is complete without taking home a memorable souvenir: at Itoman City Market Yukura, you can enjoy browsing more than 2,000 items, between Itoman's quintessential goods and Okinawan specialties such as sweets, artisanal products, and awamori liquor. If you are looking for a one-of-a-kind gift, do not miss the Chura carrot multi-use dressing, a specialty sauce made with sweet Itoman carrots and available only at Yukura.

At the Itoman Fishing Cooperative Fish Center, fresh fish caught by local fishermen and seafood from all over Okinawa line the stalls. Let the children admire the bright colors of the tropical fish.

The journey from the Roadside Station back to Naha Port takes around 25 minutes by taxi.
Posted on 2021/3/31
Last updated 2021/12/20
Text by Silvia Telloni
Based in Tokyo with Okinawa in her heart, Silvia Telloni translates and writes in Italian, English and Japanese.