Activities & Experiences
Get to Know Naha
These three themed tours are the perfect way to explore Okinawa's capital
The city of Naha is multifaceted. It was the main port and trade hub in the heyday of the Ryukyu Kingdom, where cultural elements from mainland Japan, China, Korea, and other parts of Asia were blended into something distinctly Okinawan. It continues to be the vibrant heart of Okinawa's main island, with tons to see and do. With an extensive monorail system and a taxi just a hail away, exploring different aspects of the prefectural capital is easier than ever. Dive deep into Okinawan culture with compact tours of its history and culture, its art scene, and its vibrant culinary traditions.
Journey through history and culture
Naha has many locations with direct connections to the Ryukyu Kingdom, where visitors can revel in the atmosphere of a bygone era. Follow this itinerary to journey back through Okinawa's rich history.
Naha City Museum of History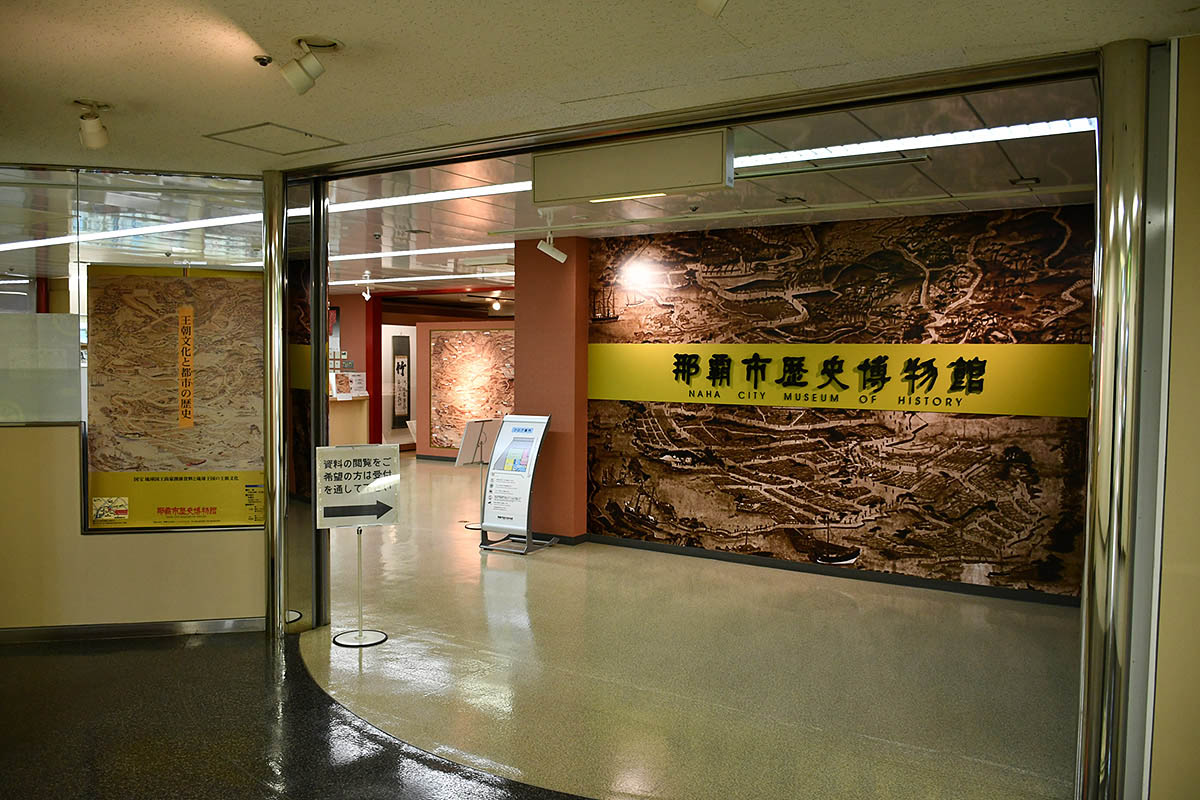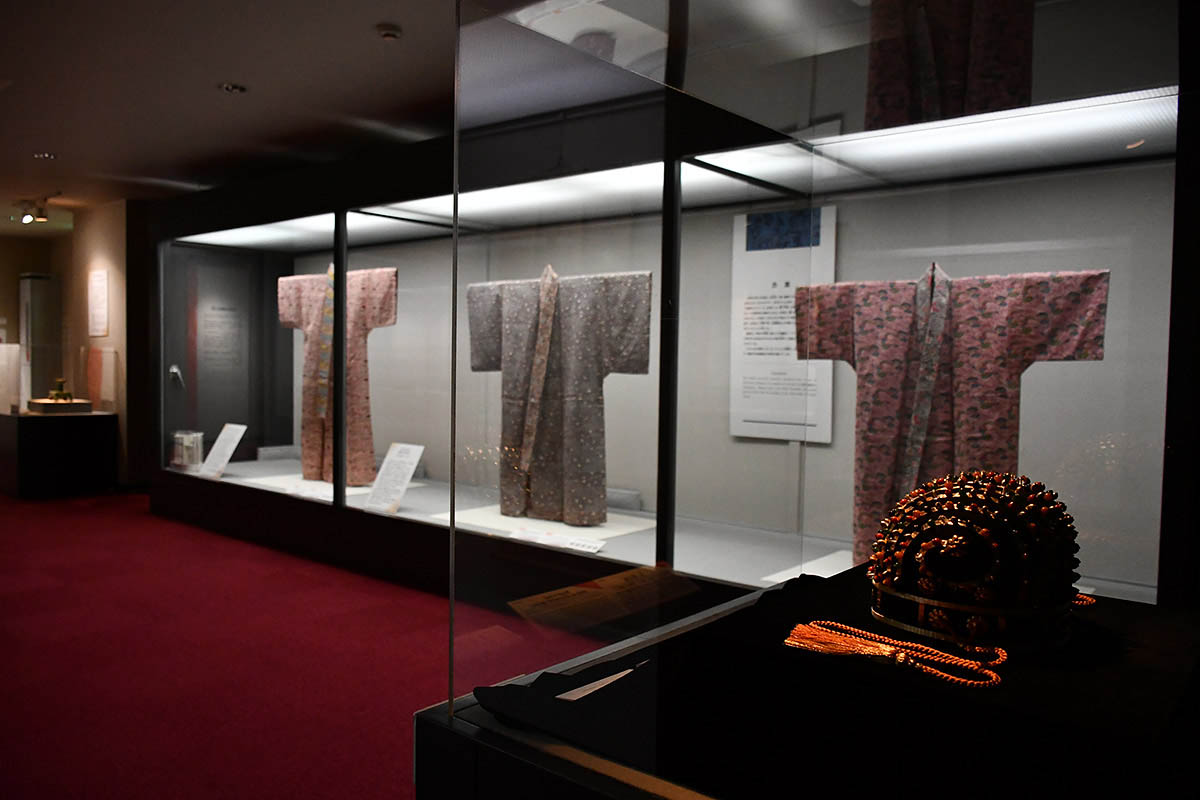 Thanks to many generous donors, the Naha City Museum of History has a large collection, ranging from National Treasures like documents related to the Ryukyu kings, to arts, crafts, and other historical artifacts. It is conveniently located in Palette Kumoji, the department store near the Okinawa Prefectural Government Office. Take a quiet moment away from the clatter of the city and learn about how the unique culture and identity of Okinawa and its people developed through its history.
Tofu Shop Beans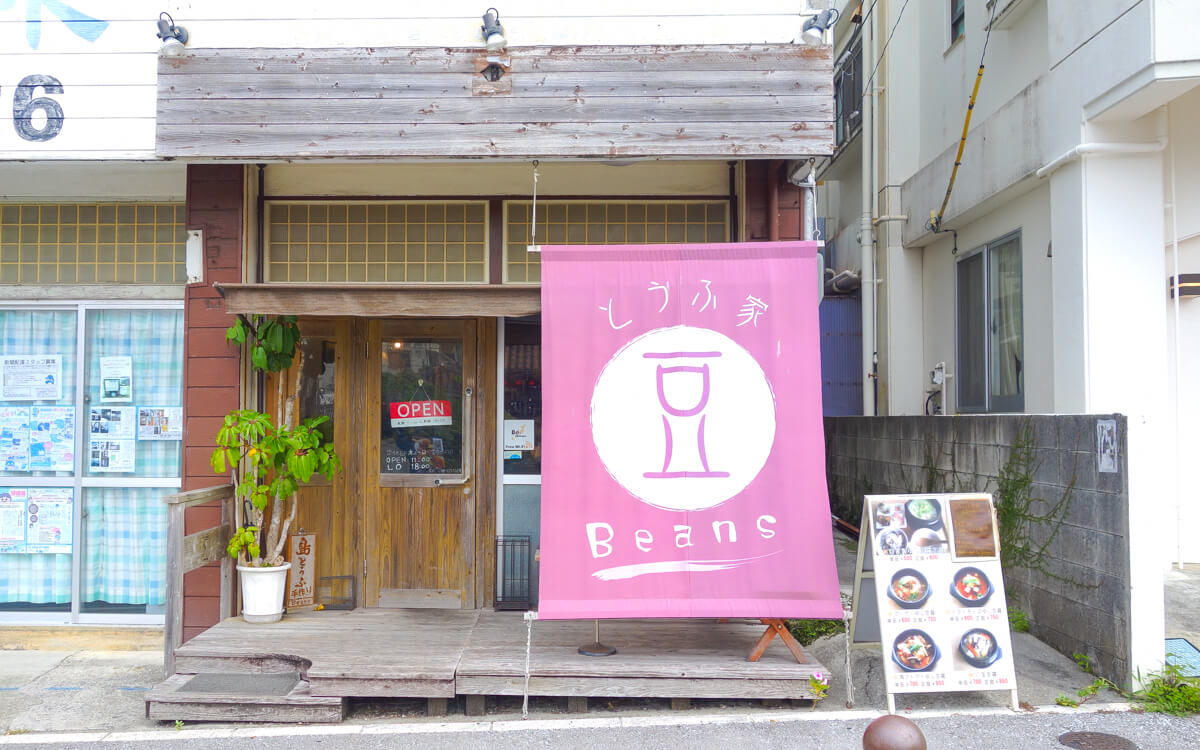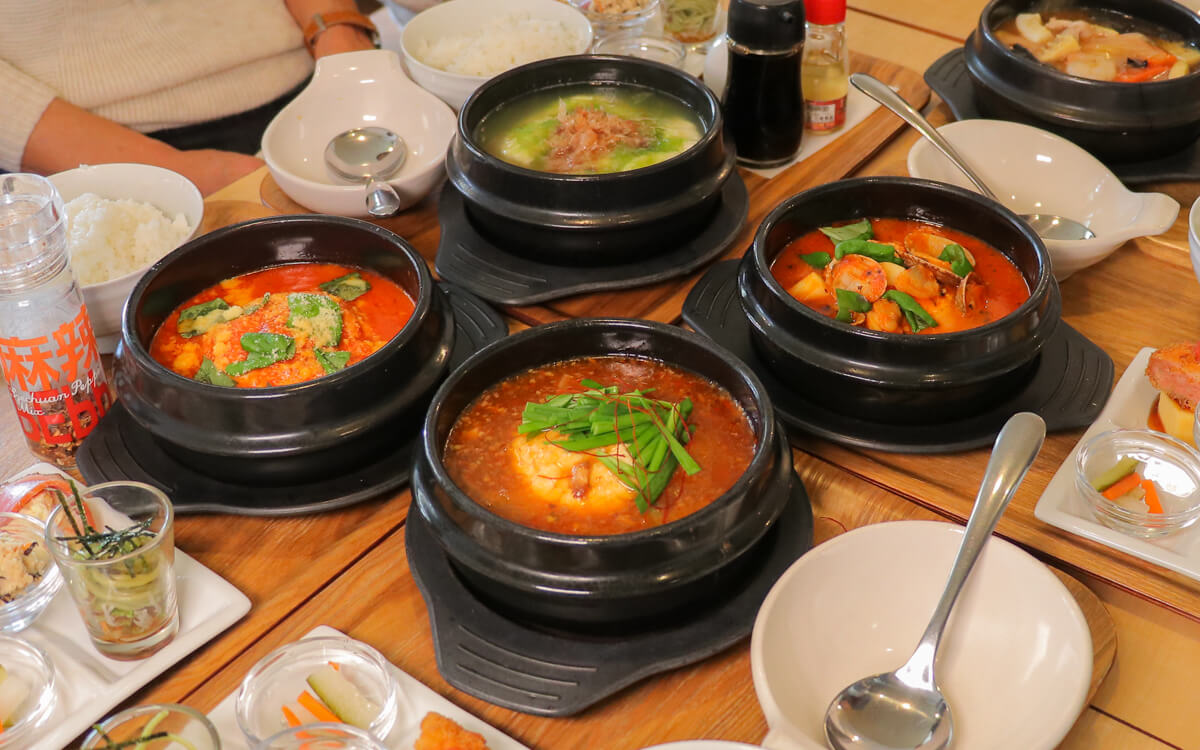 From the Naha City Museum of History, ride the Yui Rail from Prefectural Office Station to Shuri Station to visit Tofu Shop Beans. This hole-in-the-wall cafe-restaurant specializes in yushi dofu, a soft, creamy type of tofu commonly used in Okinawan cuisine, and sometimes as a topping for Okinawa soba. The menu features tofu-centered dishes in a range of styles and flavors, from traditional Okinawan to Chinese- and Korean-inspired dishes. All of the tofu served is made in-house.
Shurijo Castle Park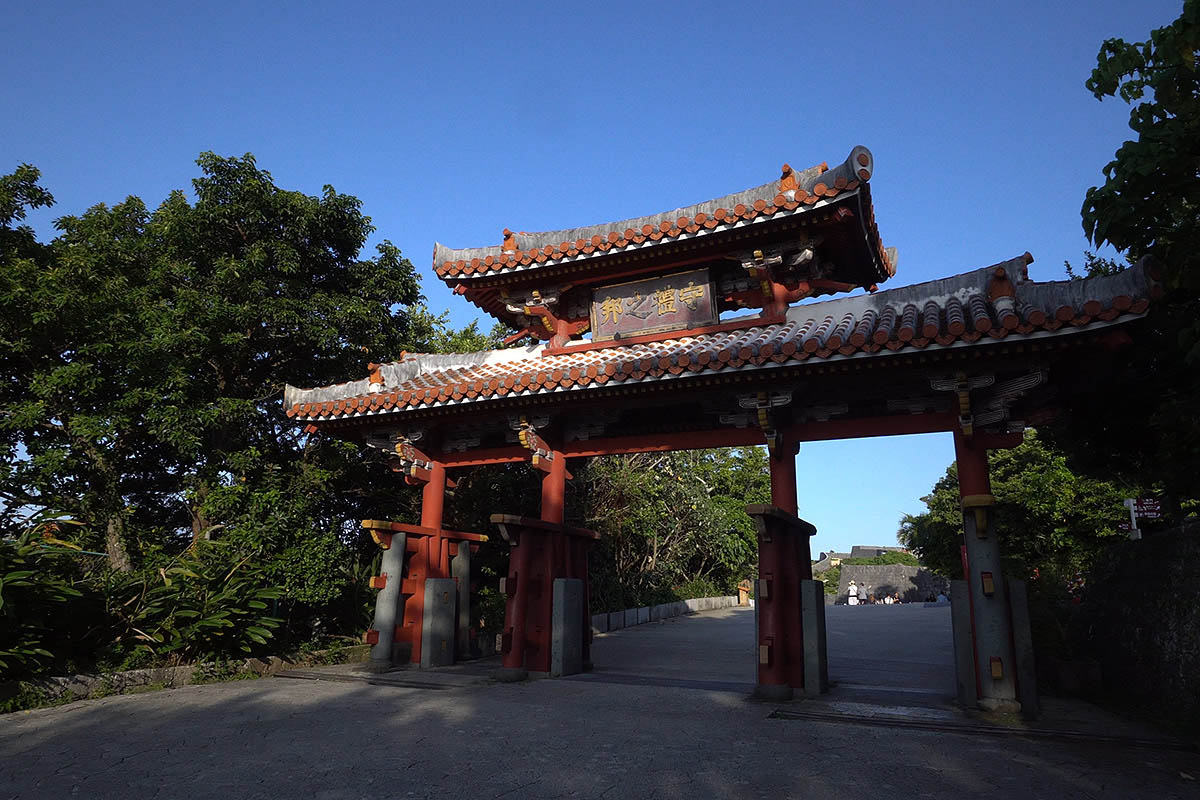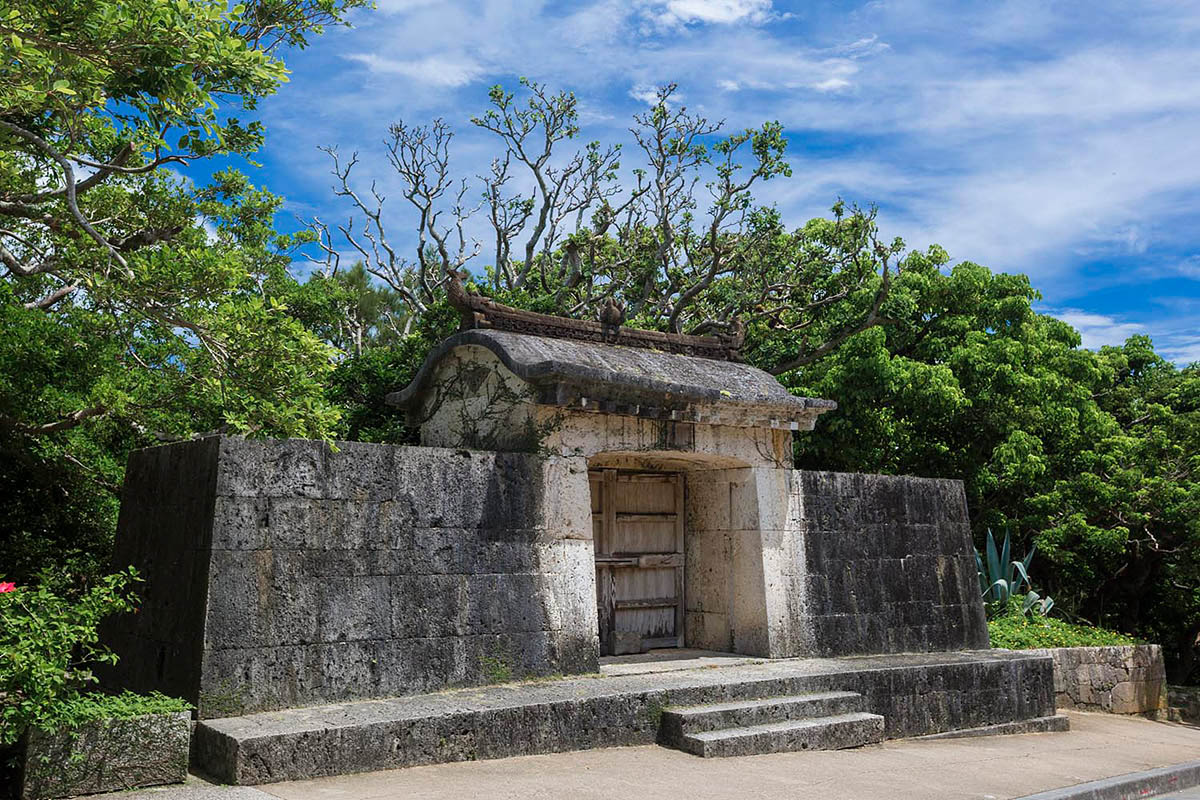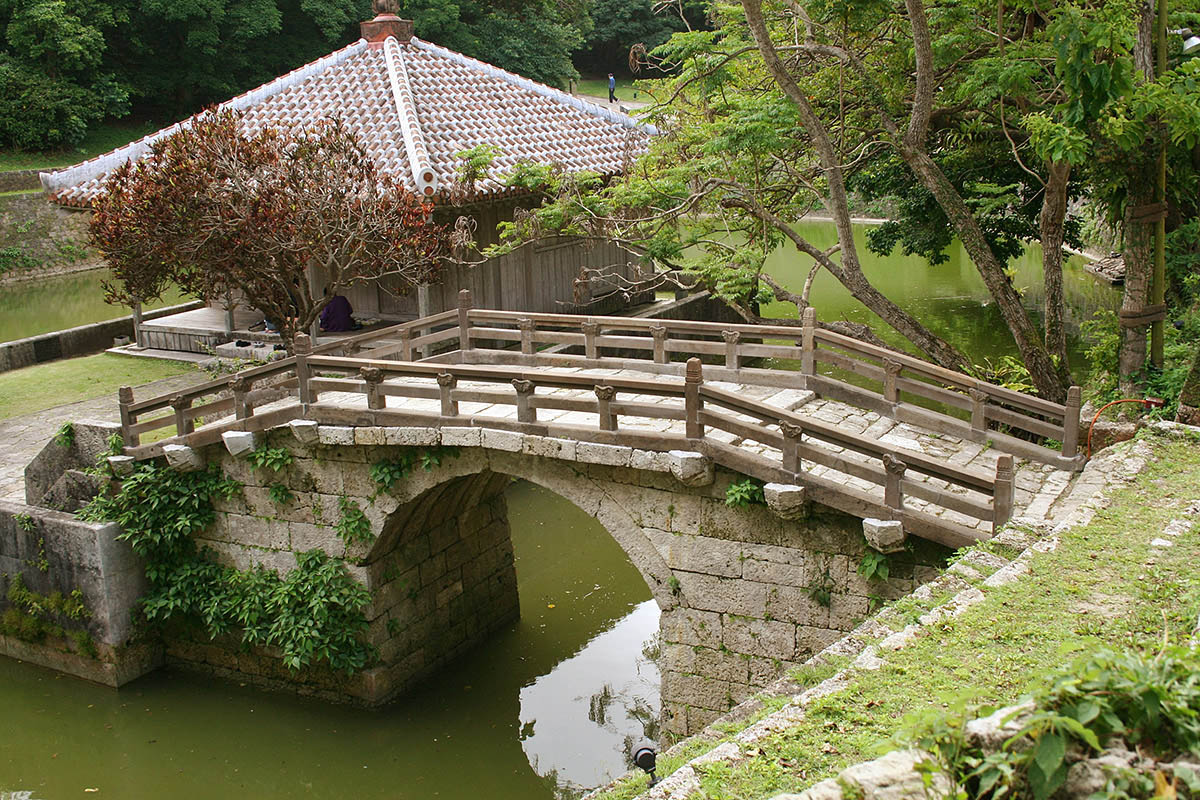 From Tofu Shop Beans, it is about a 5-minute walk to SHURIJO CASTLE PARK. Shurijo Castle was the center of politics, diplomacy, and culture of the Ryukyu Kingdom. The castle's Seiden main hall, and some of the surrounding structures were lost in a fire on October 31, 2019. Since then, the park has steadily expanded areas for visitors to view, taking firm and positive steps on the road to restoration. The park grounds are perfect for a pleasant stroll. There are many interesting spots to see, such as the Sonohyan Utaki Stone Gate (Sacred site), which is a UNESCO World Heritage site, among others.
Shuri Ryusen (Traditional Crafts Store)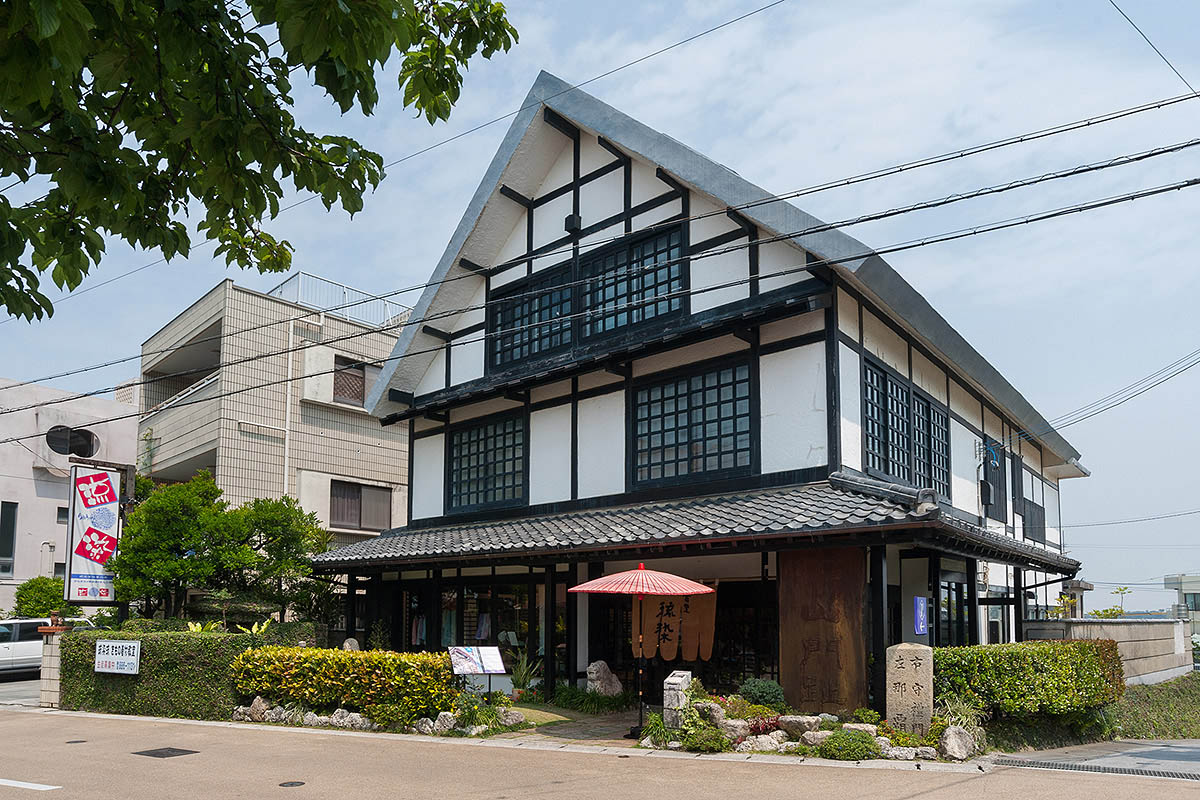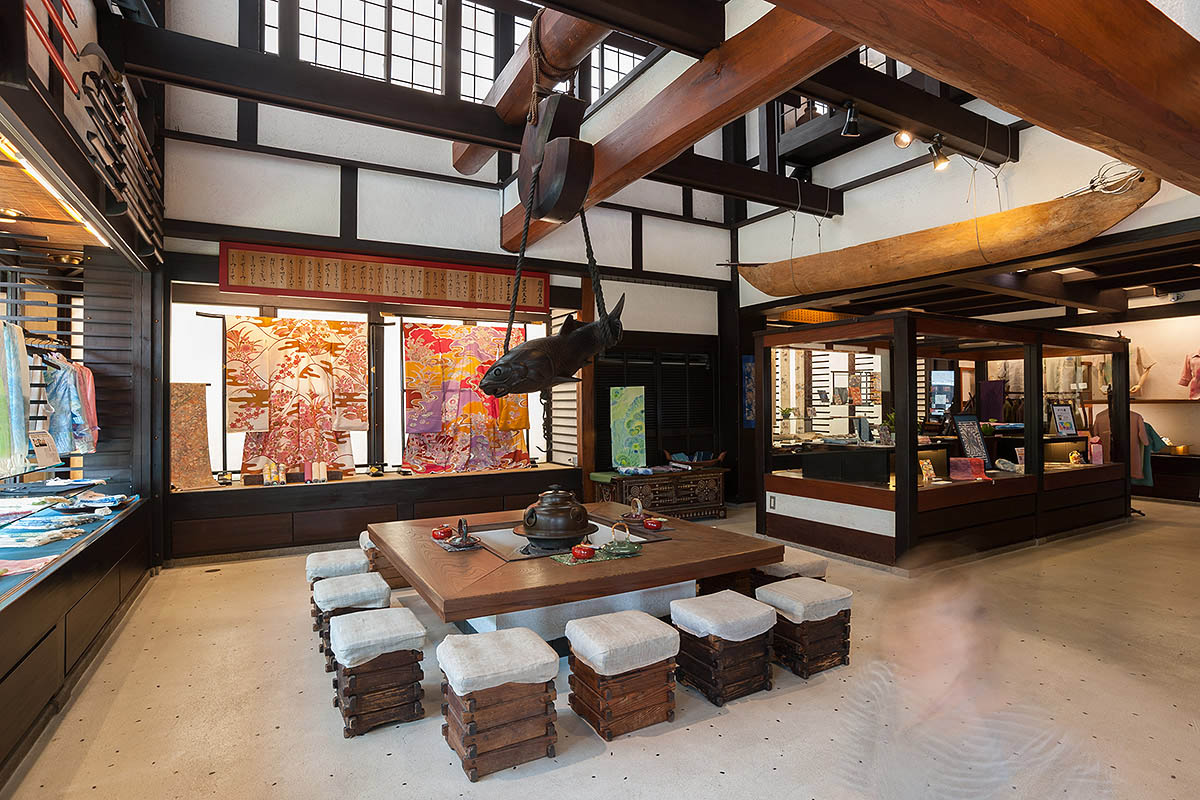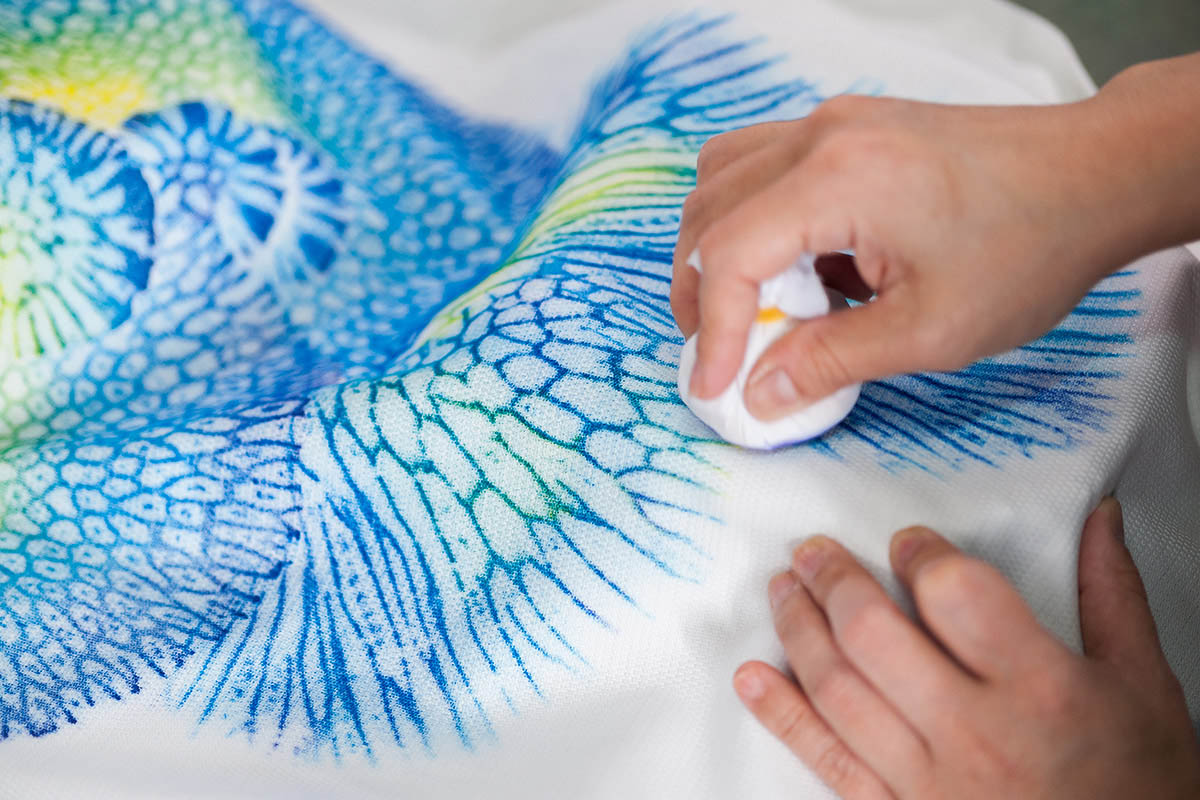 Just five minutes on foot from Shurijo Castle Park, SHURI RYUSEN is the first bingata dyeing research lab in Okinawa. It was established in 1973 with the objective of preserving and innovating the art of bingata dyeing. While there, visitors can try their hand at traditional dyeing experiences, or pick up some traditional textiles to take back home.
Shikinaen Royal Garden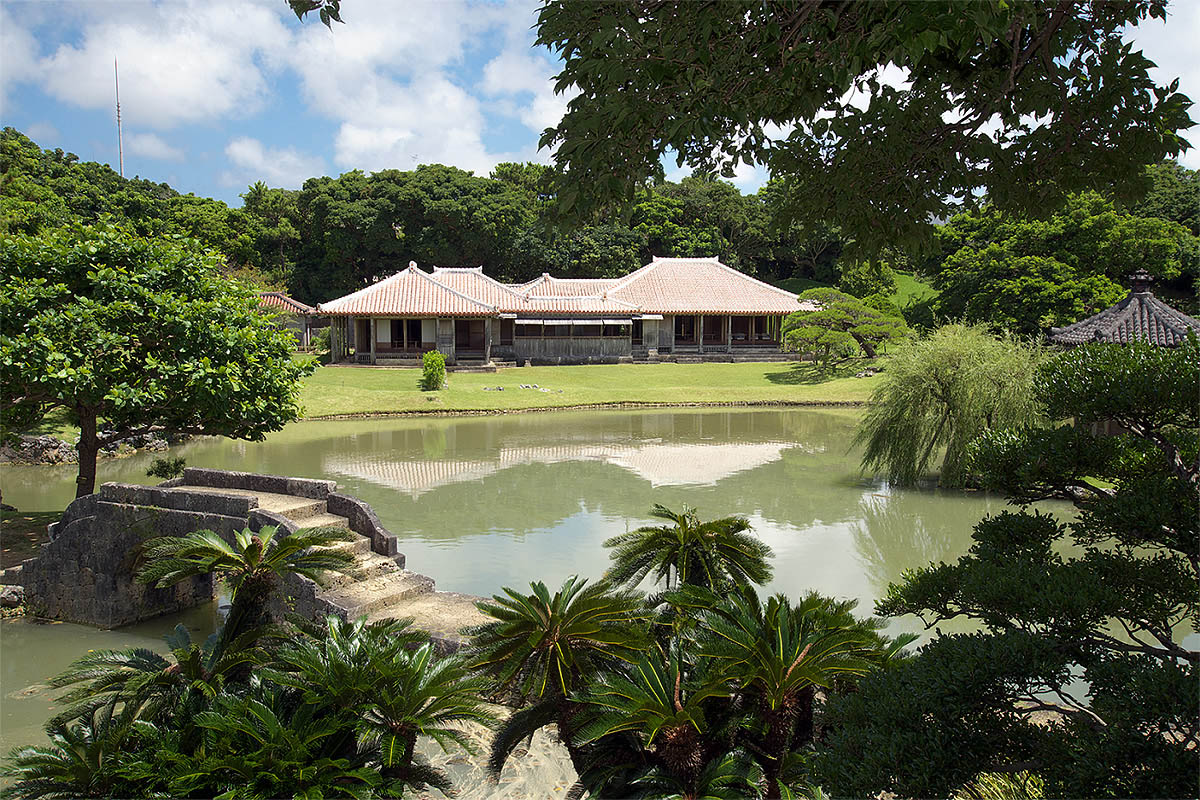 From Shuri Ryusen, hop on a 15-minute taxi to visit the Shikinaen Royal Garden. Listed as a UNESCO World Heritage site, the Shikinaen was the largest secondary residence for the royal family of the Ryukyu Kingdom, who used it as a retreat and to entertain visiting foreign envoys. This garden is a strolling garden, with a large pond in the center constructed in the shape of the Chinese character for "heart." Take a rest at the elegant gazebo on the small island in the center of the pond, and appreciate the peaceful atmosphere of this natural oasis in the middle of the city.
Culinary alleyway adventures
This trip will take travelers through Naha's winding streets on a journey to sample the unique flavors of Okinawa.
Lunch at Makishi Public Market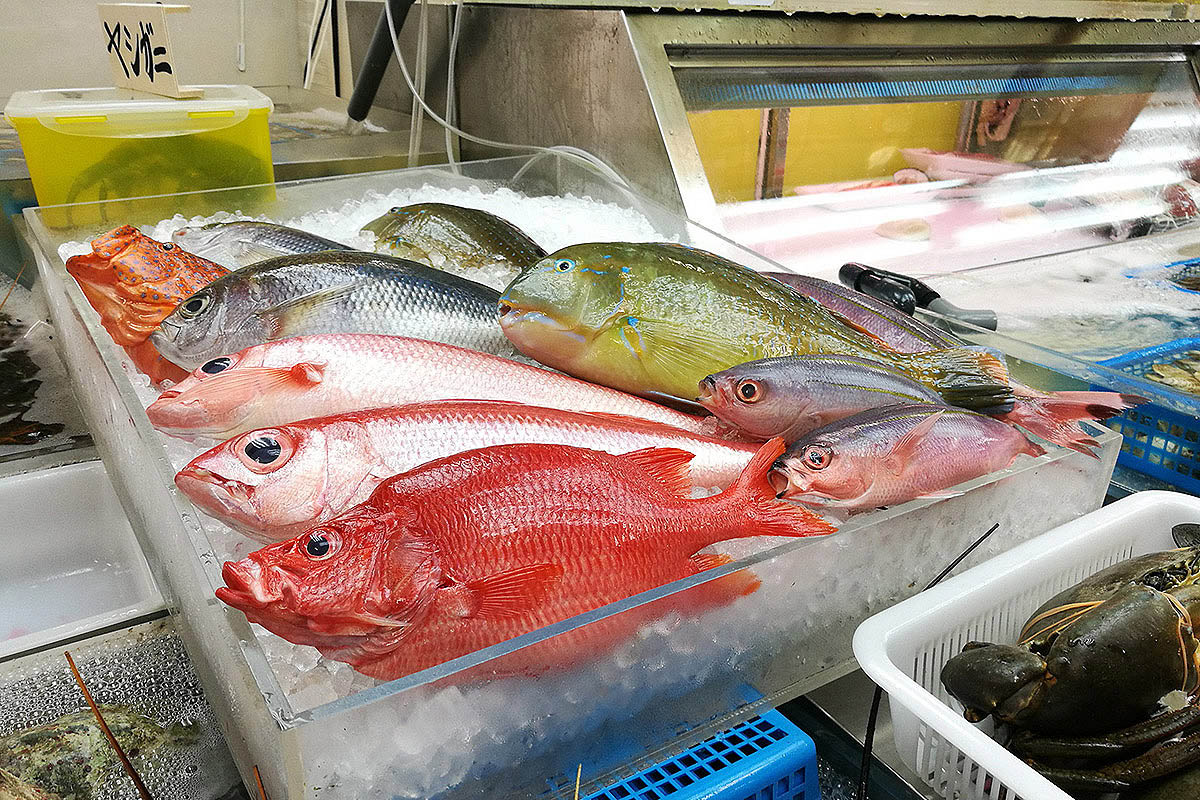 Start your culinary journey at Makishi Public Market, a place that locals refer to as the "Kitchen of Okinawa." Soak in the market atmosphere while browsing fresh-caught seafood, delicious meats, local produce, ready-to-eat foods, and more! Take your purchases to the second floor, where the staff will cook you a hearty lunch.
Stroll along Ukishima Street
Walk along the narrow Ukishima Street near the market, where there are shops that offer a wide selection of merchandise, as well as numerous cafes and restaurants. Step in and browse the shops that appeal to you, and enjoy your time looking for something that catches your eye.
Senbero on Heiwa Street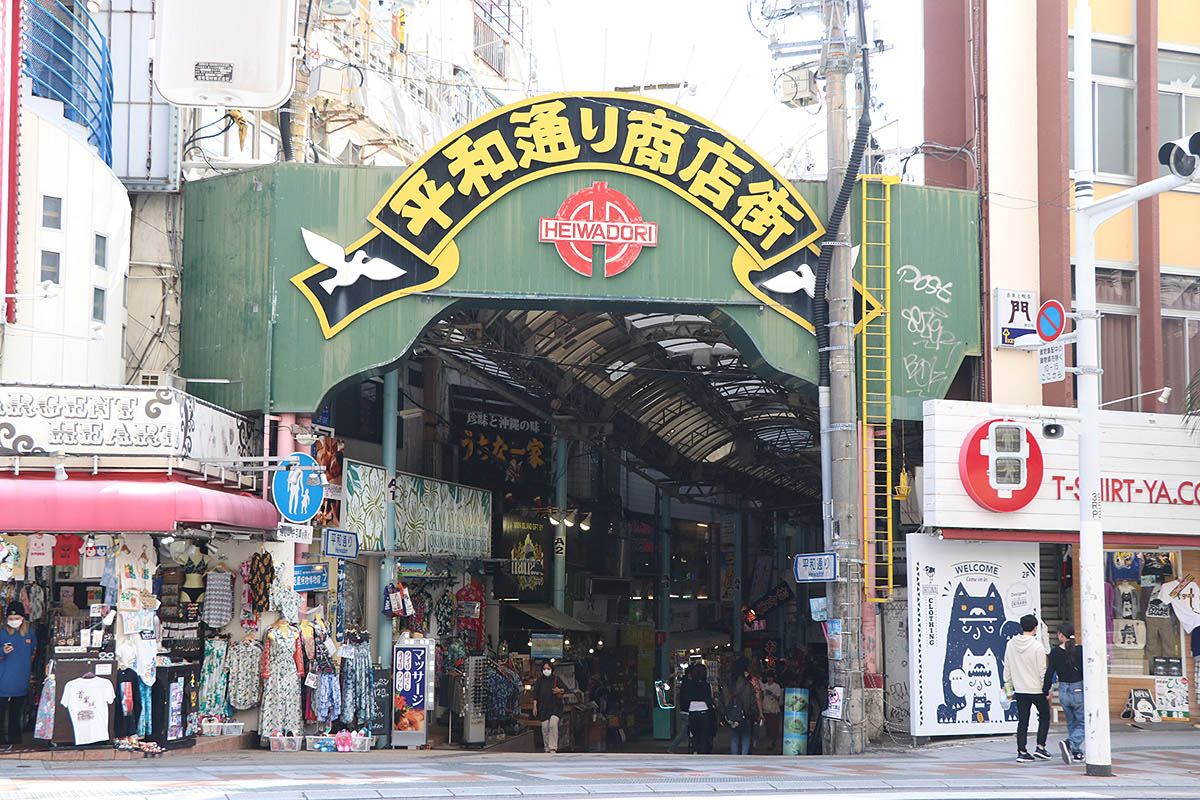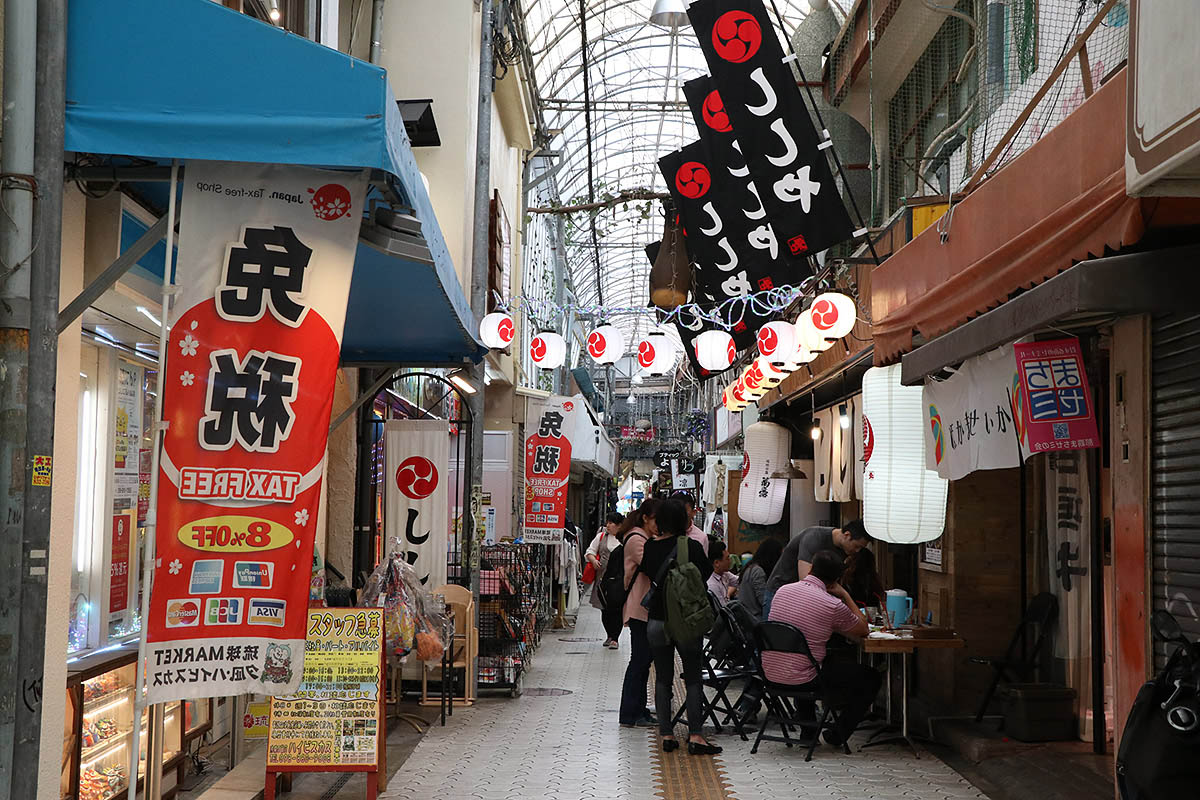 From Ukishima Street, head toward the Heiwa Street shopping arcade. This retro shopping street is chock full of stores, and a great place to pick up a souvenir. There are many bars and restaurants in the area that offer senbero specials, which typically include drinks and an appetizer for only 1,000 yen.
Kokusaidori Yataimura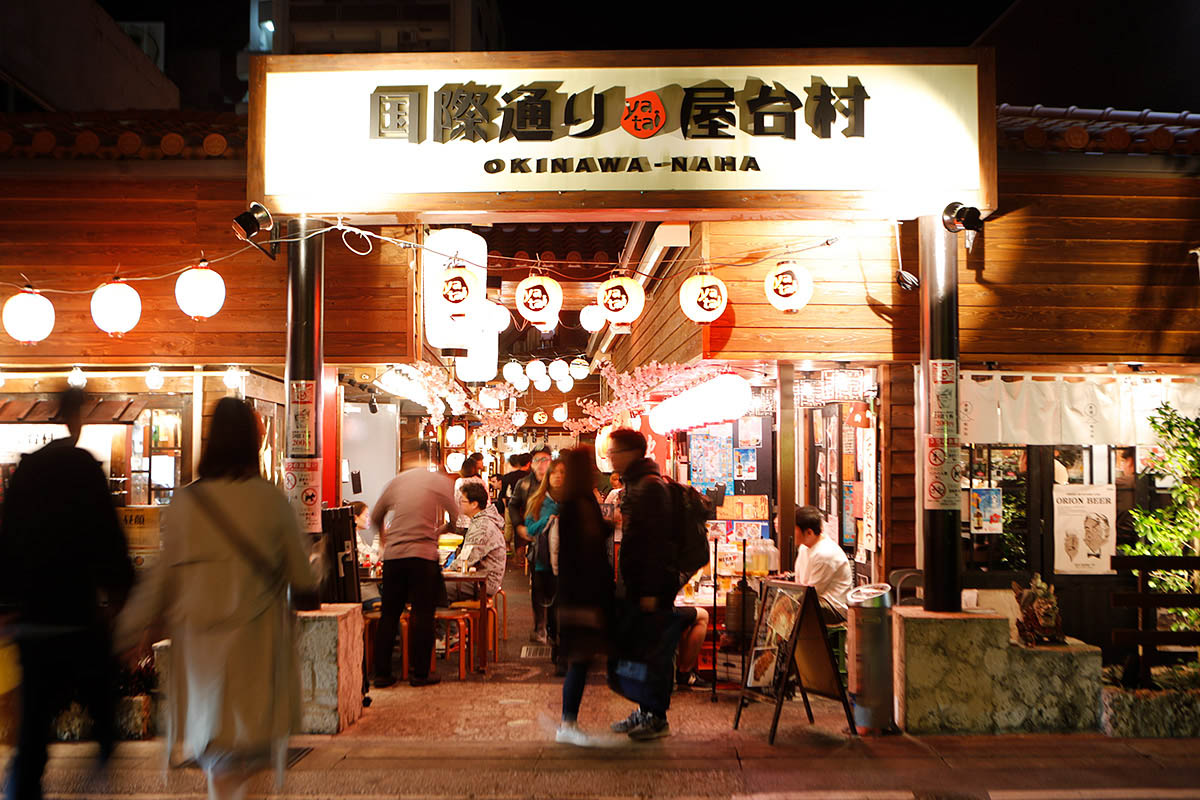 Keep walking to reach Kokusai Street's Yataimura (*only in Japanese). This is a great area to enjoy delicious local food prepared with ingredients and original recipes from the smaller islands of Okinawa. The area has many yatai food stalls for customers to enjoy. Savor delicious dishes and tasty drinks while you enjoy live music, dance, and other entertainment on a small stage.
Senagajima Umikaji Terrace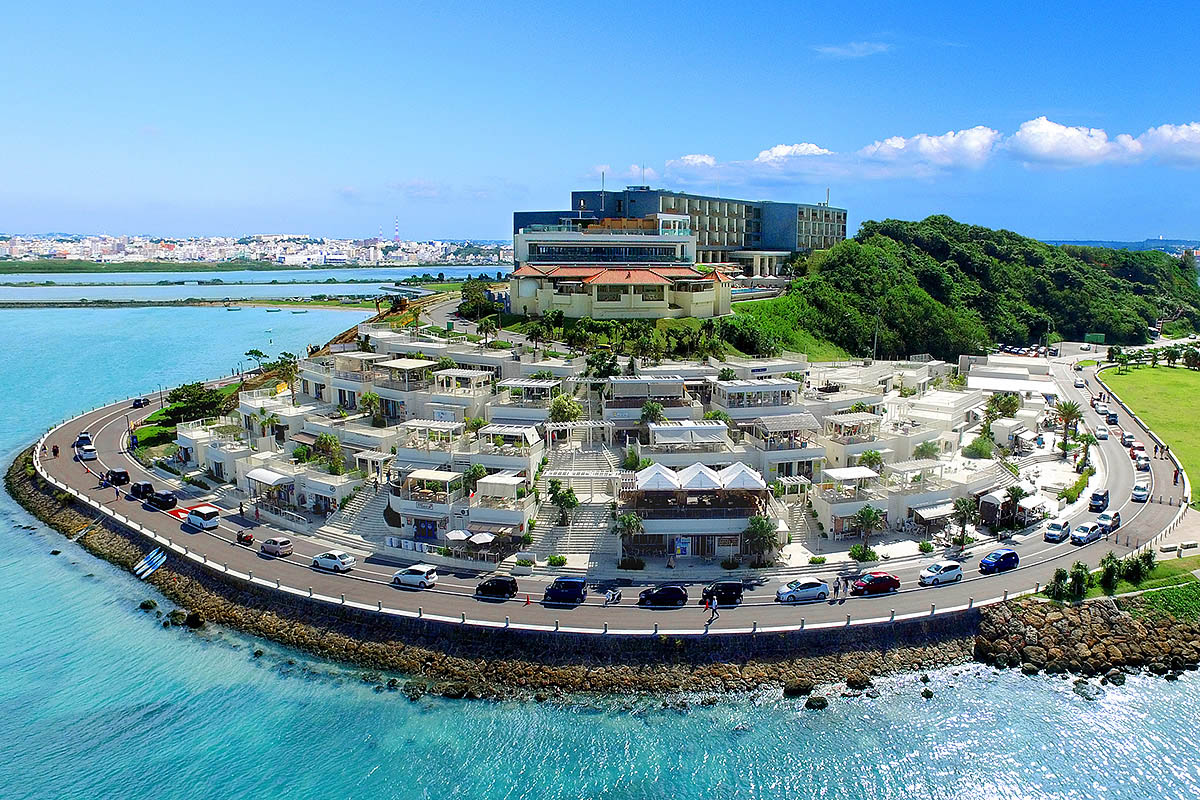 From there, hop on a 30-minute taxi to Umikaji Terrace senagajima, on the outskirts of Naha in Tomigusuku. Here, the shop-lined terraces of Senaga Island offer spectacular views of the nearby seaside. There are over 40 shops, some of which serve delicious gourmet dishes and various types of sweets with fruits, vegetables, and other ingredients that are uniquely Okinawan.
Ryukyu Onsen Senagajima Hotel is located on the top of the hill over the Senagajima Umikaji Terrace, featuring a spa with a natural hot spring. The facility is open for the general public, not just the guests of the hotel. You can take some time out to enjoy a bath in the waters of the hot spring.