Toyosaki
Southern Okinawa Main Island
Shop and stroll by the seaside in Toyosaki
Toyosaki is a shopping hotspot, home to large shopping malls and various superstores. Head here to indulge in some retail therapy, visit a cutting-edge aquarium, or simply take it easy at the local beach.
About Toyosaki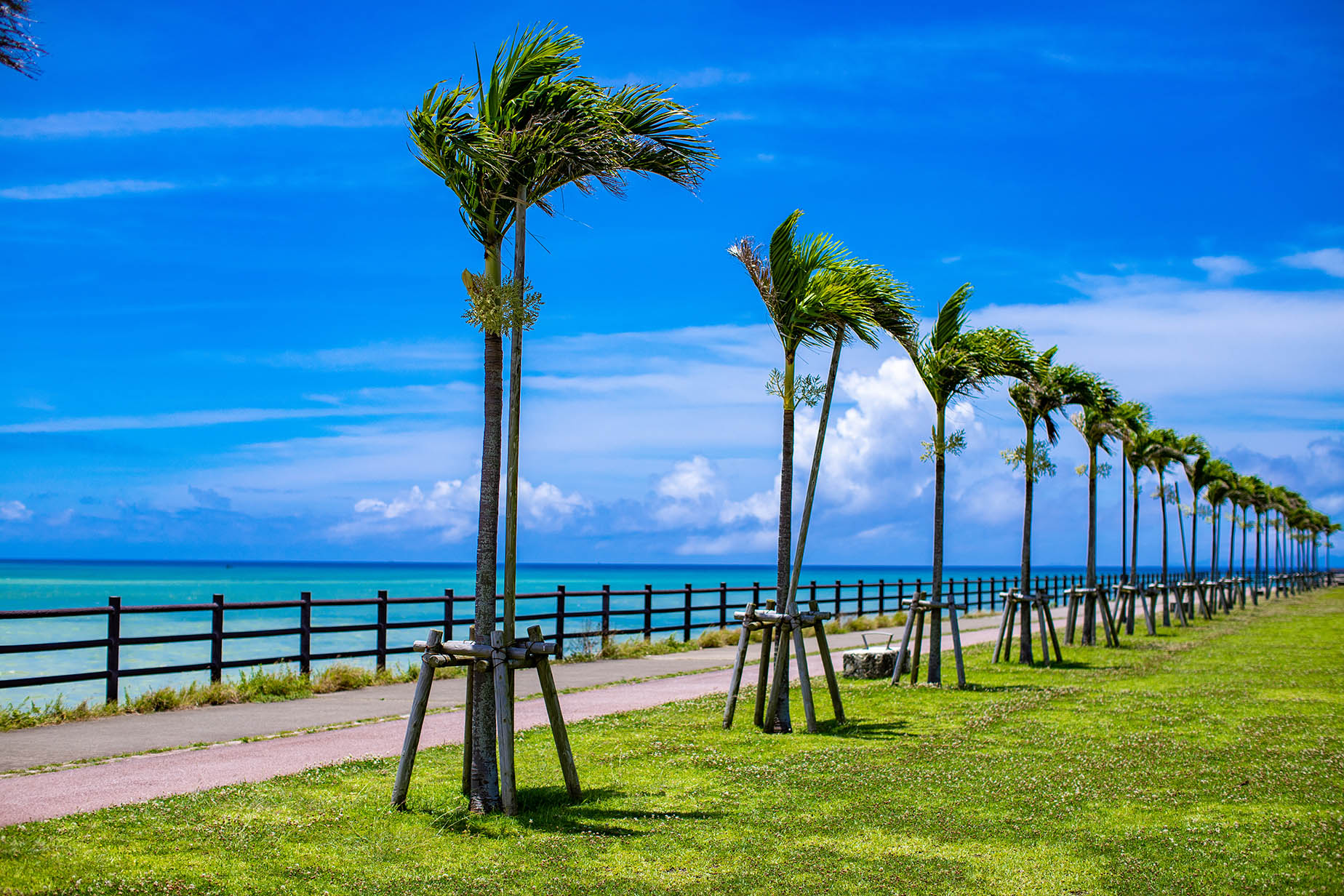 Toyosaki is a developed area in Tomigusuku, located south of Naha on the main island of Okinawa. It is within close proximity to Naha Airport, and a number of tourist attractions make Toyosaki an attractive destination for visitors who are short on time.
A shopping paradise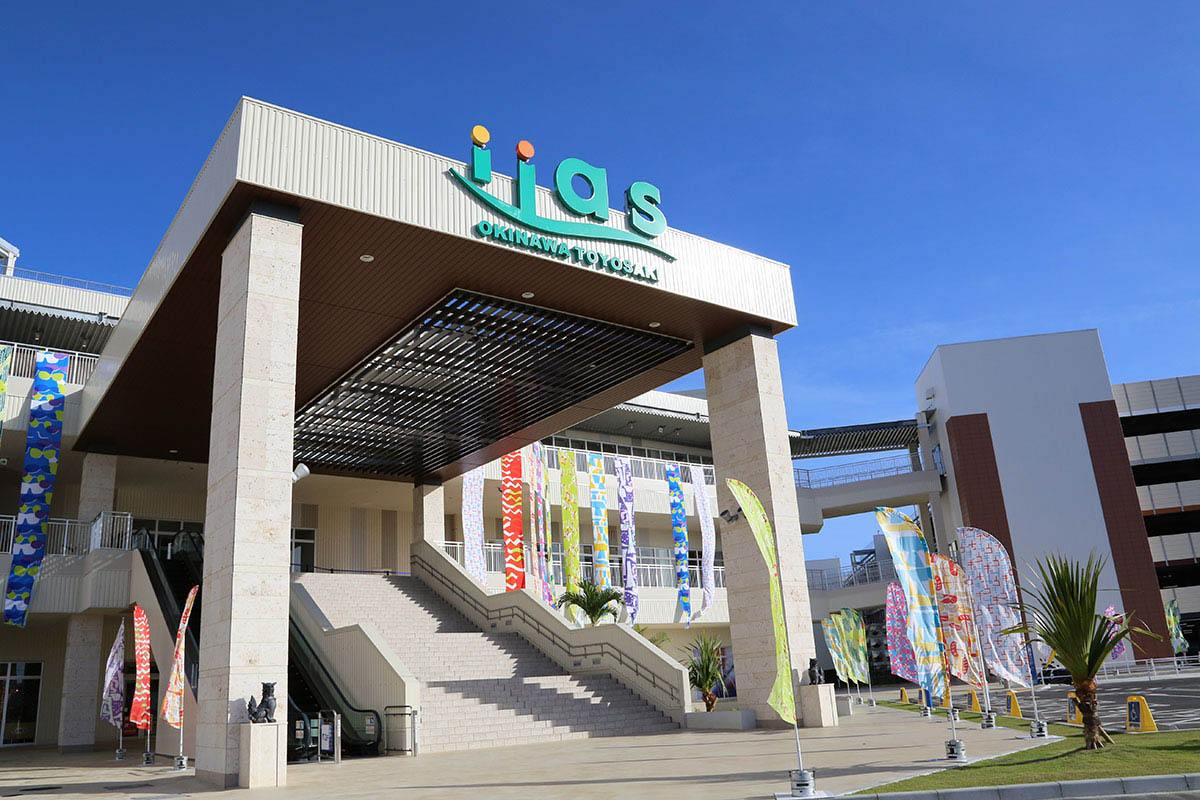 Okinawa Outlet Mall Ashibinaa is a large-scale outlet mall, with around 100 stores selling popular Japanese and foreign luxury brands. It is a popular shopping hotspot, with a free shuttle to iias Okinawa Toyosaki.
iias Okinawa Toyosaki is another large shopping center that has a wide range of well-known stores and eateries. Toyosaki is also home to many of Japan's biggest names in electronics, furniture, sports and marine supplies and there are a number of vast superstores in the area.
Family fun in the sun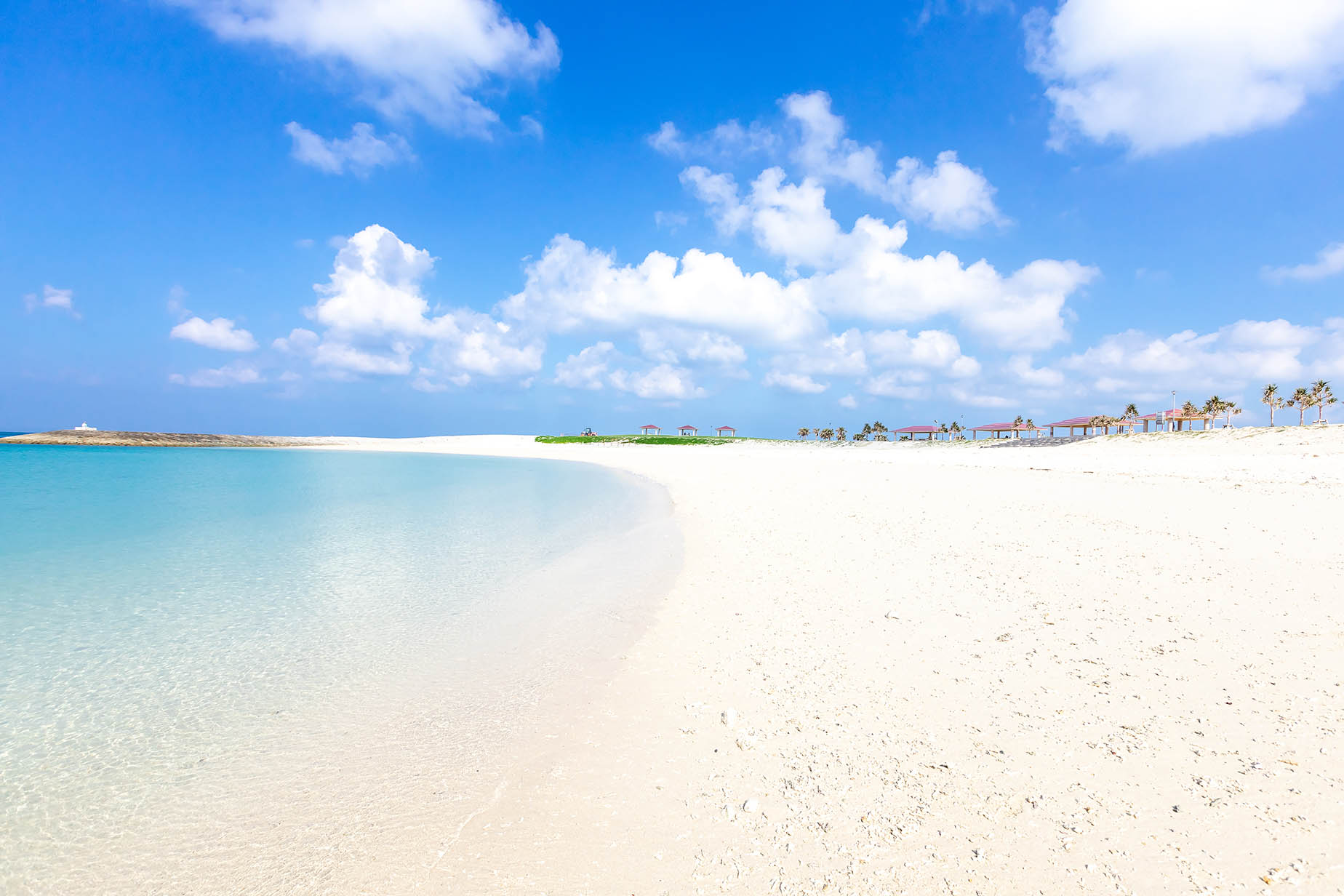 Enjoy family-friendly fun at Toyosaki Seaside Park and Chura Sun Beach. At 700 meters, the beach is one of the longest artificial beaches in the area, and offers a range of marine activities. The beach is equipped with changing rooms, showers, and toilets, and beach chairs, parasols, and barbecue sets are available to rent.
The sandy beach is fringed by an open, grassy park, perfect for strolling and playing sports. There are also tennis courts, basketball courts, and a children's play area a few minutes away. Enjoy hanging out in the shade of beachside pavilions and watch planes flying in and out of Naha Airport.
An aquarium with a digital twist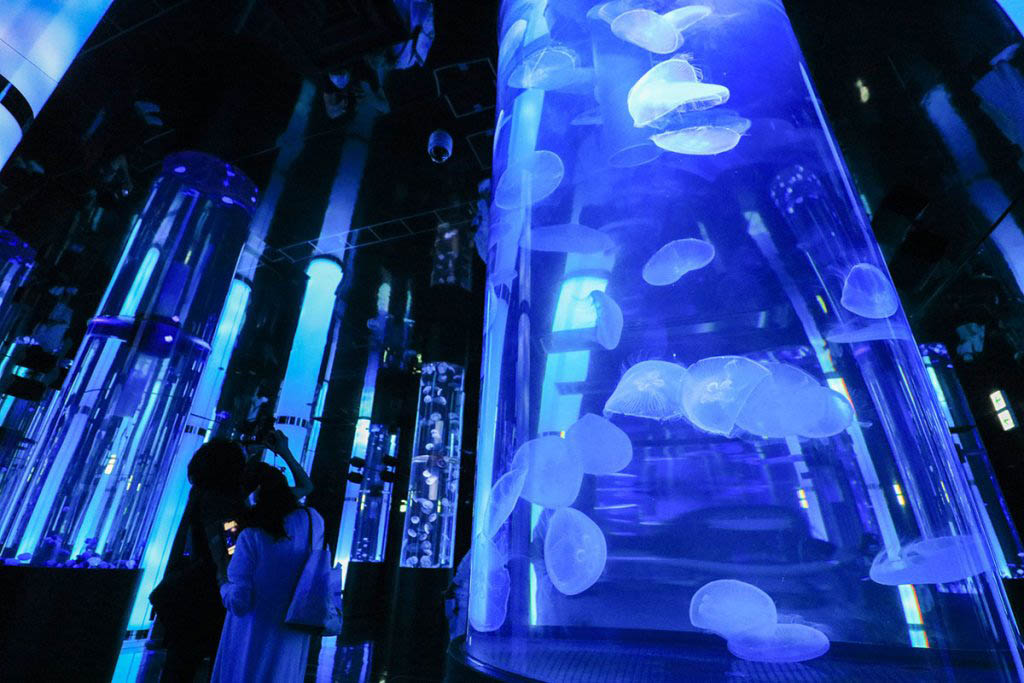 Encounter marine life and cutting-edge technology at the DMM Kariyushi Aquarium, located near Chura Sun Beach. Home to an array of marine life, mammals, and reptiles, this compact aquarium uses augmented reality and the latest projection technologies to provide a unique, immersive experience.
Where to stay
There are a few hotels in the Toyosaki area; however a greater range of accommodation to suit all styles and budgets can be found nearby in Naha, or along the main island's south coast.
Getting to Toyosaki
Toyosaki is about 15 minutes by car from Naha. Bus services operate from Naha Bus Terminal, and depending on the service the journey can take as little as around 20 minutes. It is also very close to Naha Airport.