Senaga Island
Southern Okinawa Main Island
Experience hot springs and laidback seaside fun on this shopping and dining resort island
Senaga Island's white-washed buildings are evocative of a Mediterranean town, and are filled with a diverse array of cafes, restaurants, and boutiques. Relax in the island's hot springs, or watch the sunset on this charming island only 15 minutes away from Naha Airport.
About Senaga Island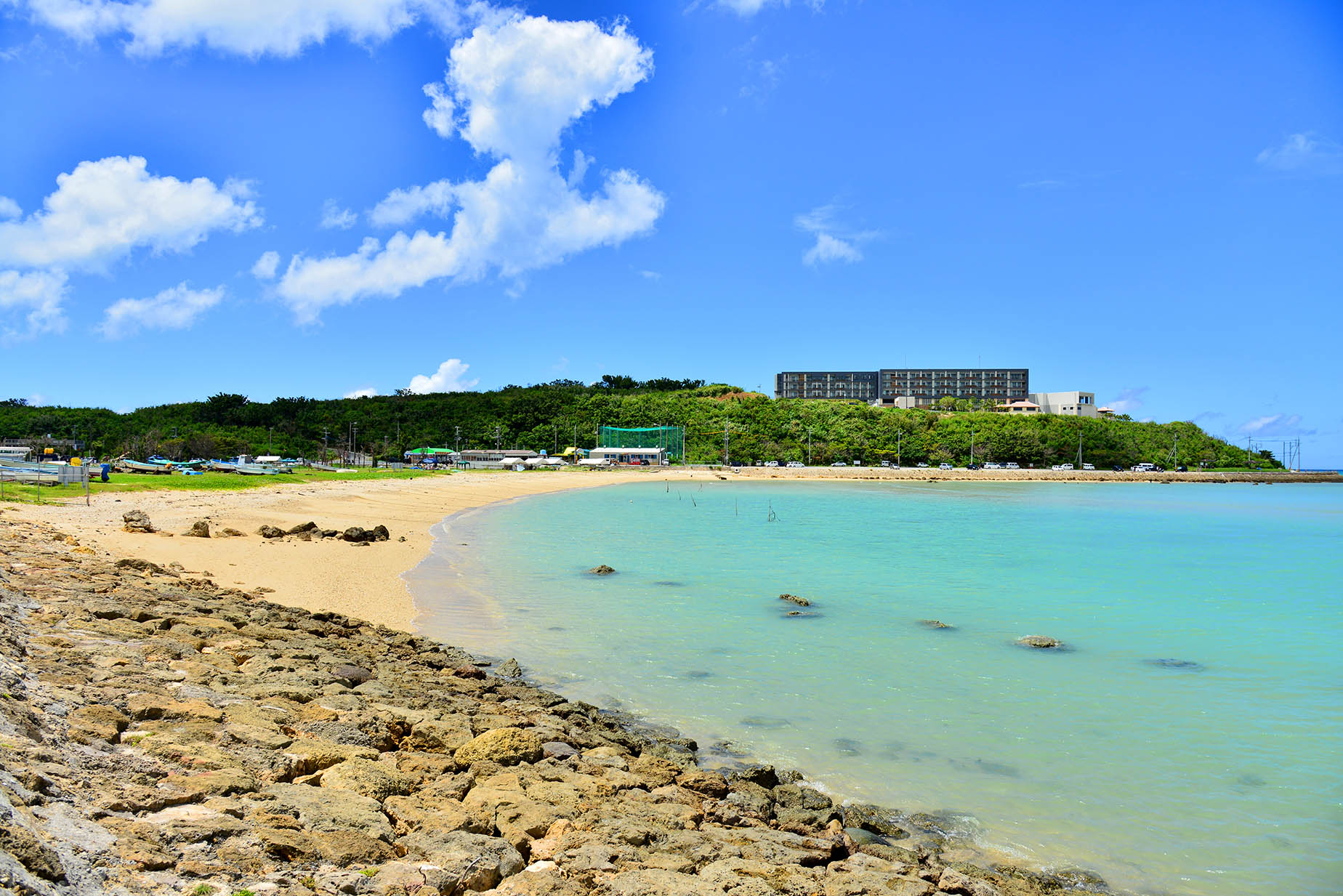 Senaga Island is compact, with a circumference of 1.5 kilometers. Senaga Island is connected to the main island by road, and visitors can reach the island by car, taxi, or bus. Driving leisurely around the island takes only five minutes.
Relax and savor island flavors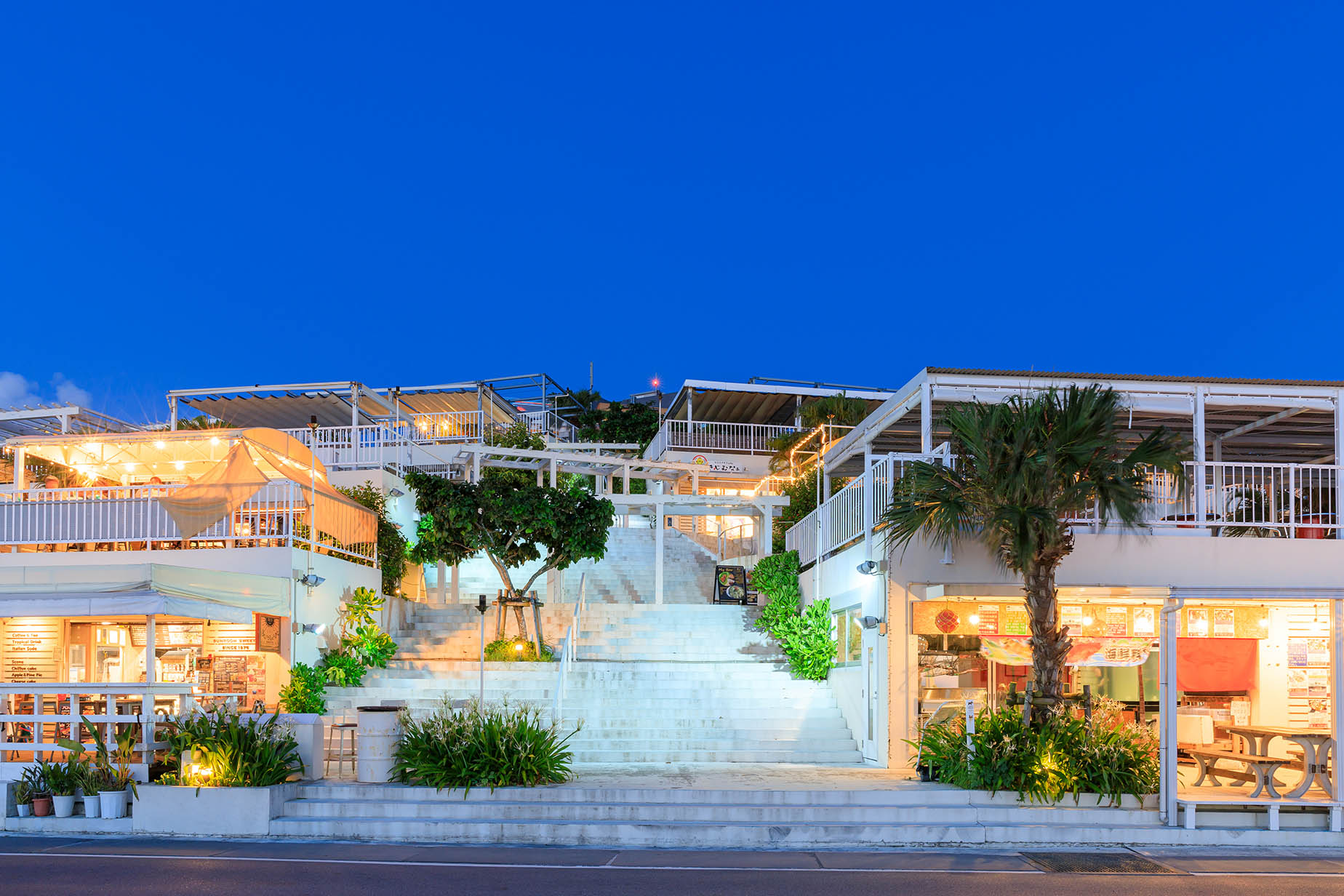 Senaga Island's hot springs are located on top of a hill, overlooking the sea and the runway at Naha Airport. Hot springs are a rare treat in Okinawa, so unwind in an outdoor bath and let your cares melt away.
Senagajima Umikaji Terrace is a trendy oceanfront complex where you can indulge in a diverse range of cuisine made with fresh, locally sourced ingredients. Eat your fill before browsing the chic boutiques selling Made in Okinawa jewelry and crafts.
Senaga Island's sights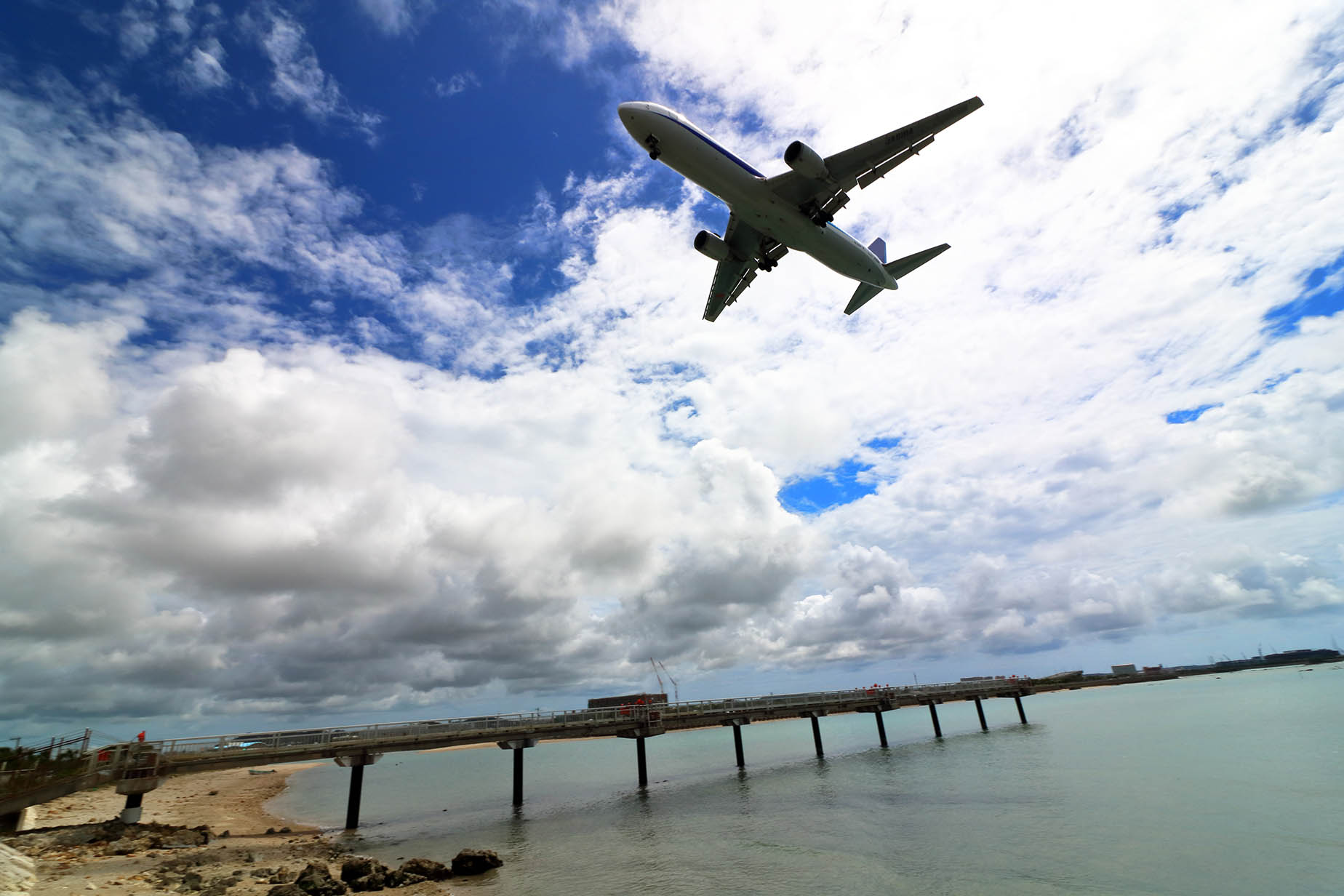 The island is a popular spot to watch planes take off and land at Naha Airport. Hike up to the Observation Plaza and feel the roar of the jet engines as the planes fly overhead. For a slower pace, kick back on the grass at Sunset Park, or take a stroll on one of the island's two natural beaches.
Youngsters can be entertained by the giant crabs at the Crab Park playground area. For anyone hoping for a new addition to their family, Kodakara Iwa Rock is a must-see. Legend has it that if you throw a stone and it lands in the rock's uppermost hole, you will have a baby boy. If it lands in the lower hole, you will have a girl!
Where to stay
There are very few accommodation options on Senaga Island. These include a hot spring hotel and an Airstream trailer park.
Getting to Senaga Island
Senaga Island is only 15 minutes by car from Naha Airport, and about 25 minutes from Naha's Kokusai Street. Free parking is available but limited. Taxis are available from Naha Airport and Akamine Station. Buses operate between Naha Airport, Akamine Station, and Senaga Island.