Ojima Island
Southern Okinawa Main Island
Experience fresh seafood and crispy tempura on Ojima Island
Ojima Island is a popular destination for those in search of the fresh flavors of Okinawa. The island is something of a hotspot for tempura, and many people visit to enjoy the delicate flavors of lightly battered fish and seaweed.
About Ojima Island
Only a 40-minute drive from Naha Airport, Ojima Island is a small, easily accessible island connected by bridge and located just to the south of the main island of Okinawa. The island has a circumference of around 1.7 kilometers, so it is possible to drive around it in under 10 minutes.
Fish fresh from the sea
Ojima Island is known for its seafood. Fresh fish is caught by local fishermen and then speedily transferred to the island's market and various eateries. From July to the start of fall, it is not unusual to see hundreds of freshly caught squid being dried out in the sun.
Imaiyu Market offers plenty of options for seafood you can eat on the spot, including sashimi, squid, and tempura. Many locals enjoy filling seafood bowls, which feature cuts of freshly caught fish and other seafood ingredients layered over vinegared rice.
The tempura shops, in particular, draw long lines for the mozuku and asa tempura, made using locally harvested seaweed. Both types of seaweed are thought to be very healthy, and to contribute to the long life expectancy of the Okinawan people.
Ojima Island's shrine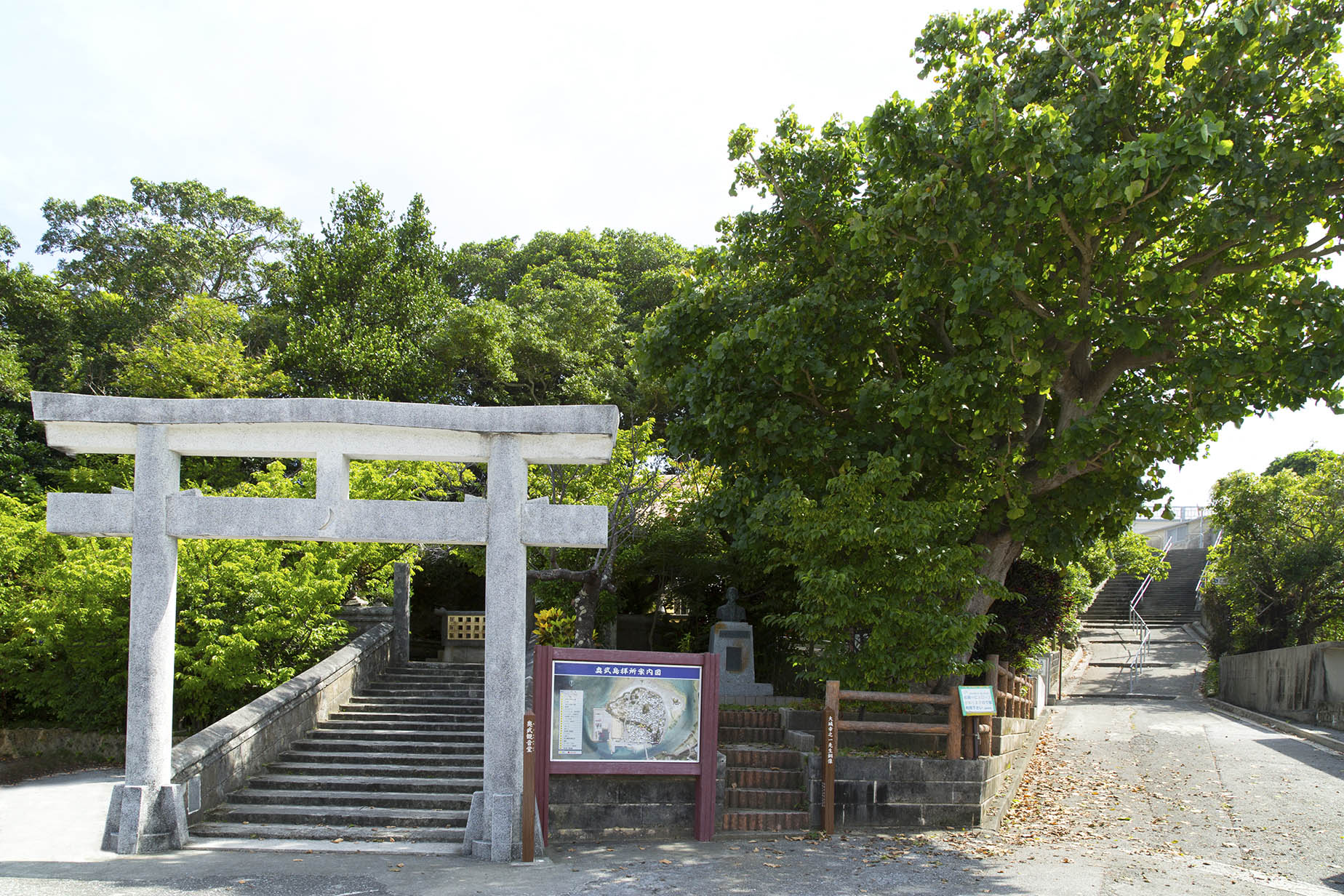 Ojima Island Kannon-do is a shrine located in the middle of Ojima Island. A golden statue of Kannon, the bodhisattva of compassion, was presented to the islanders as a thank you gift for rescuing a Chinese ship in distress around the time of the 17th century. The statue of Kannon was lost and the hall destroyed during WWII, but the hall was rebuilt and a ceramic statue is worshipped in place of the original. The statue can be glimpsed behind the altar.
Where to stay
There are some budget-friendly guest houses available on Ojima Island itself. A wider selection of accommodation to suit all tastes and budgets is available on the main island of Okinawa, including larger resort-style hotels.
Getting to Ojima Island
The island is connected to the main island of Okinawa by bridge, making it easy to access by car. Buses run directly to the island from Nanjo City Hall, and services also operate from Naha Bus Terminal.