Chatan
Central Okinawa Main Island
Cosmopolitan Chatan serves up trendy diners, lively beaches, shopping, entertainment, and unforgettable sunsets
Chatan is one of the most vibrant areas of Okinawa, with a notably cosmopolitan feel. It is the perfect base to explore Okinawa, with popular destinations such as Naha, Yomitan, and the Onna Coast all within easy driving distance of under an hour.
Enjoy shopping in the lively shopping areas, sample gourmet cuisine on the seafront, take a sunset cruise, have a night out on the town, or spend a day at the beach. There is something of everything in Chatan, with options to meet all tastes.
Highlights
Wine and dine with sunset views at Chatan Fisharina or stroll along the Sunset Walk promenade at Depot Island
Pick up a tasty treat in trendy Sunabe, or grab a coffee to enjoy while strolling along the Miyagi Coast
Spend a day at lively Araha Beach, and barbecue in the nearby park, or indulge in some retail therapy at the American Village
About Chatan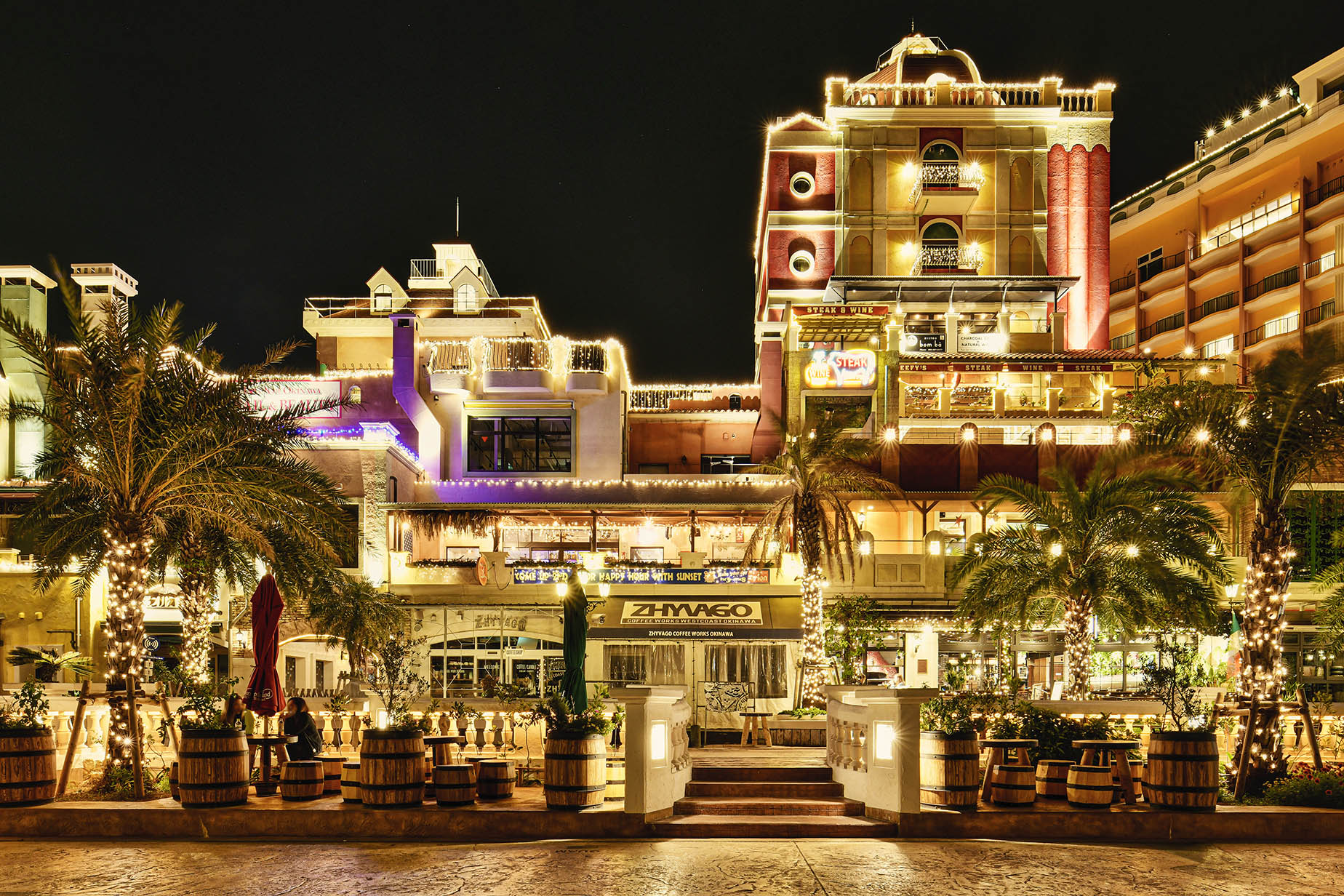 The Chatan area fans out from Route 58 on the central-western coast of Okinawa's main island. The area is a melting pot of cultures and cuisines, partly due to the US military presence on the island since WWII.
Entertainment and shopping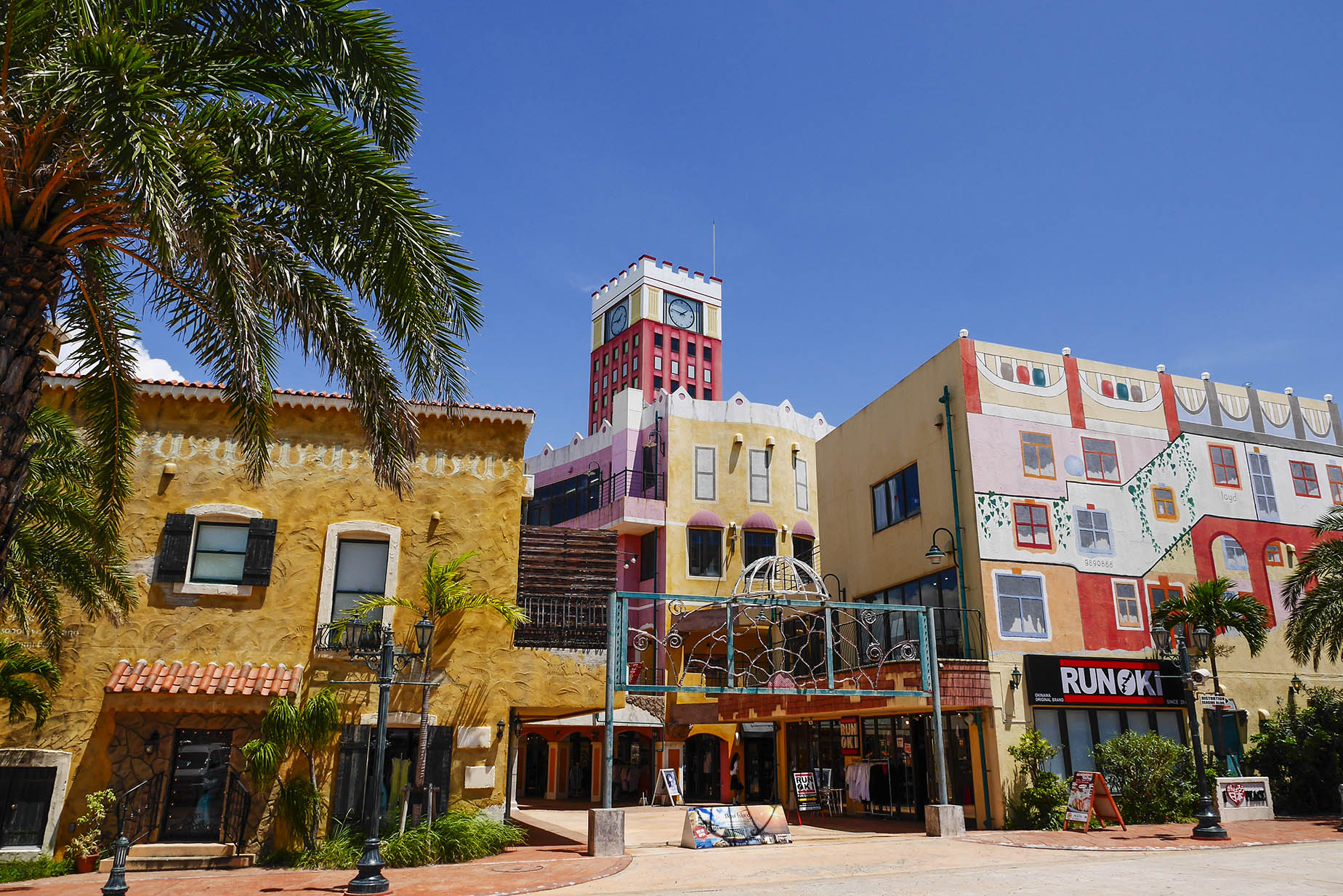 Chatan is a mecca for shopping and leisure pursuits. The Mihama area, in particular, has a rather different vibe than other parts of the island: the colorful, sometimes fantastical buildings, eye-catching storefronts, and spotless promenades of Depot Island and the American Village give the area the feel of an amusement park. The veritable playground hosts countless shops, bars, restaurants, ice cream parlors, a bowling alley, and a cinema.
Sunset strip
Take a romantic stroll along the Sunset Walk promenade, or around Chatan Fisharina at dusk for atmospheric sunsets. The seafront dining options are enticing on warm evenings, and bars stay open late. Sunset Beach is another prime location to watch the sun dip below the horizon.
Coastal culture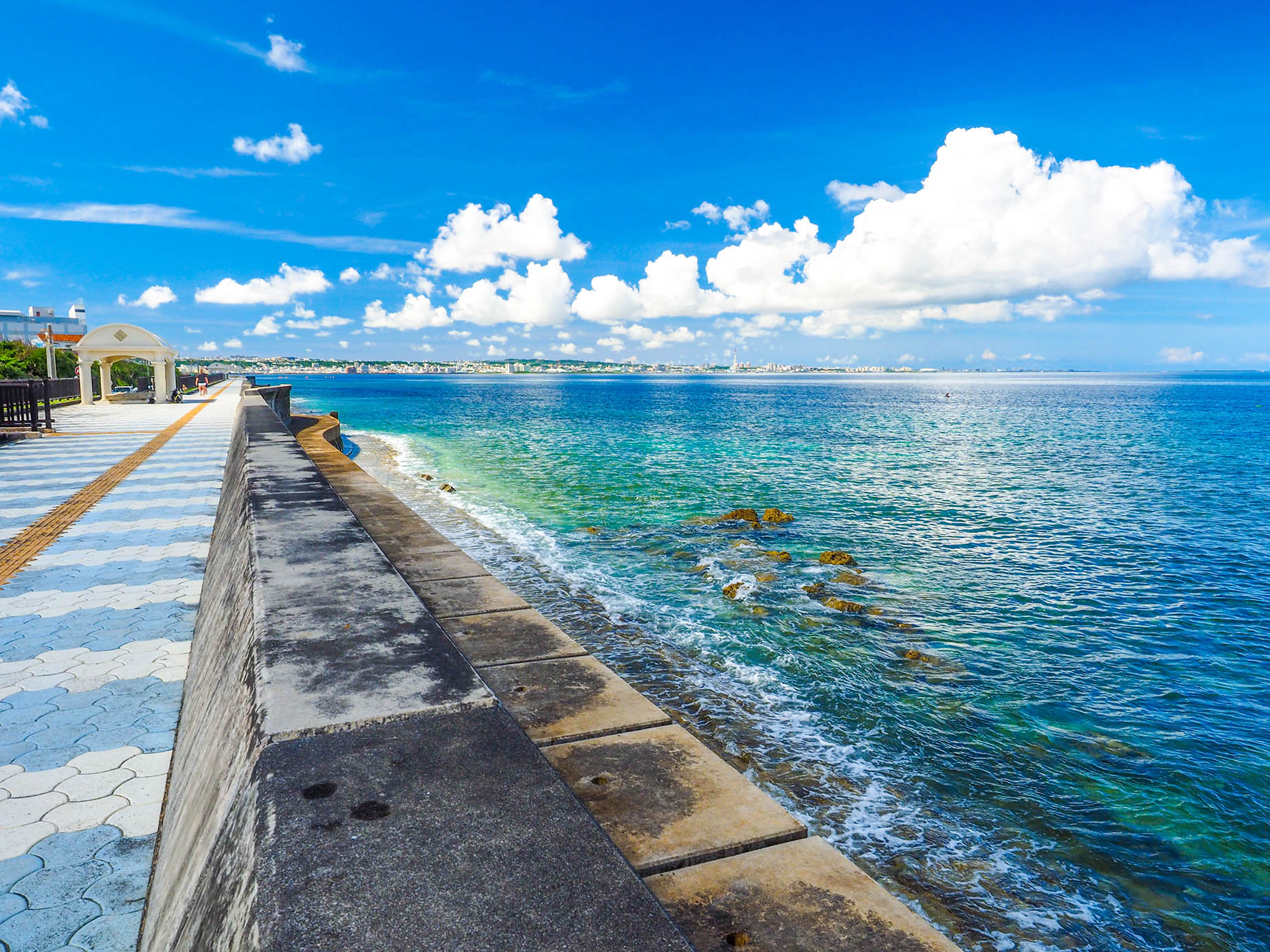 Next door to Chatan Fisharina, the Miyagi Coast and the neighboring Sunabe area have fashionable ocean view cafes and coffee shops. Fashionable eateries in these areas serve a variety of western-inspired cuisine, such as deli sandwiches, burgers, tacos, burritos, and more.
Miyagi Coast is popular with divers and surfers alike; book tours or hire equipment from one of the waterfront marine activity shops. Beaches nearby include Sunabe Beach, which backs onto Sunabe Baba Park. The park is perfect for kids of all ages, with a playground, basketball court, and skate park.
Araha Beach and park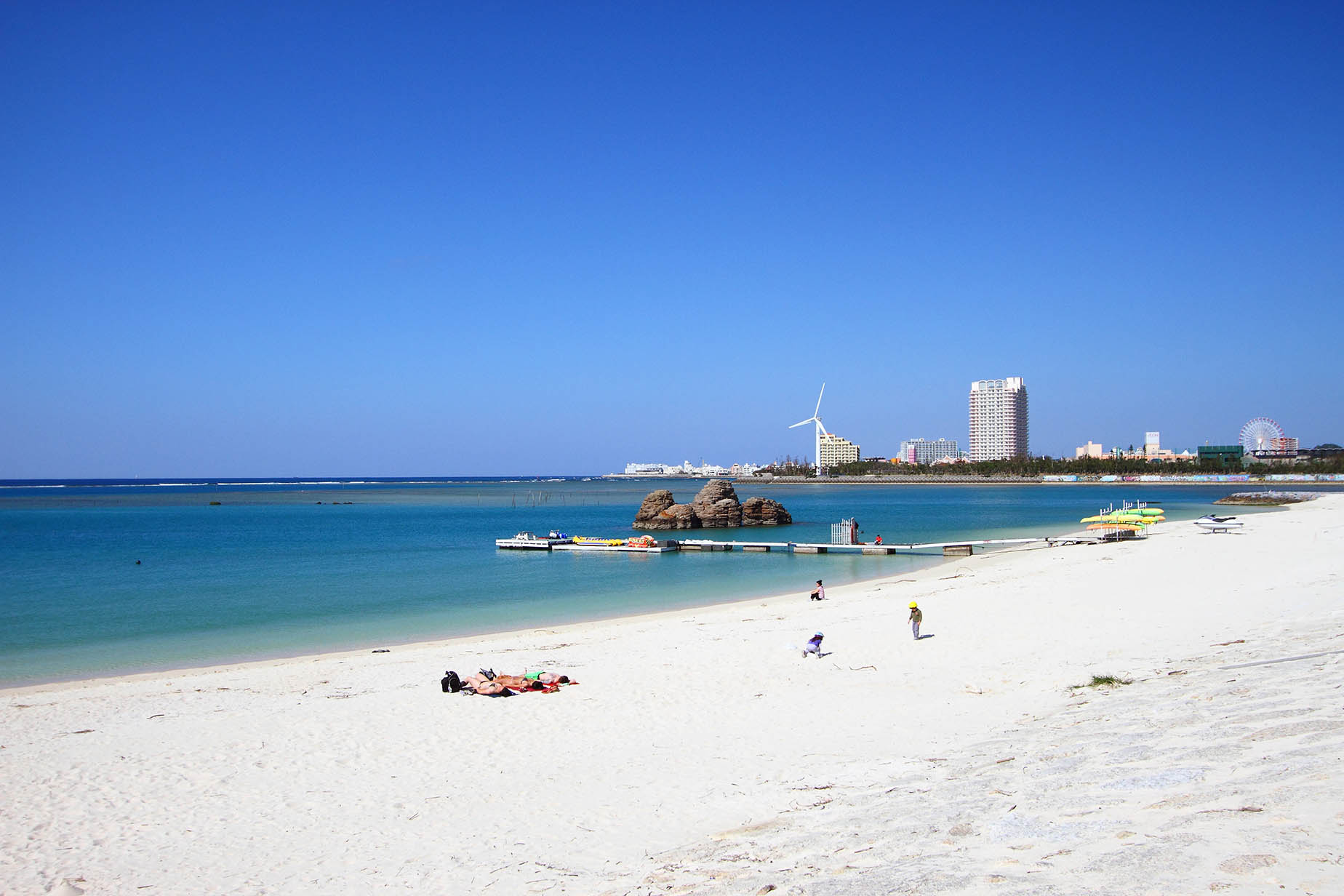 Araha Beach is a 600-meter-long stretch of white sand in the southern part of Chatan. Relax onshore or take to the turquoise water for marine activities such as parasailing and banana boat rides. The adjoining Araha Park is popular with families because of its dedicated barbeque area and pirate ship play park.
Where to stay
There is a good choice of accommodation in the area, catering for all budgets. Resort hotels are generally found in the Mihama area, while the Miyagi Coast area of Sunabe has more affordable guesthouses and hostels. Further options can be found near Araha Beach, including weekly apartment rentals.
Getting to Chatan
The Chatan area is accessible by car and public bus. Rental cars are easy to arrange at Naha Airport, and the journey from the airport takes around 40 minutes. Many companies operate bus routes that serve Chatan, taking around 60 minutes from the airport.