Shopping & Relaxation
Naturally Relaxing Retreats in World Heritage Okinawa
Okinawa's rich natural heritage beckons adventurous travelers to sustainably explore the wild, while the southern archipelago's mild climate makes it an ideal place for a seaside workcation at any time of year.
Take a World Heritage workcation on Iriomote Island
Okinawa's second-largest island of Iriomote is part of a Natural World Heritage Site that was recently registered on July 26, 2021. More than 90% of the island's landmass is an uninhabited national park, with a mountainous jungle core, lush mangrove forests, and a subtropical climate that nurtures a unique ecosystem for a trove of endemic species.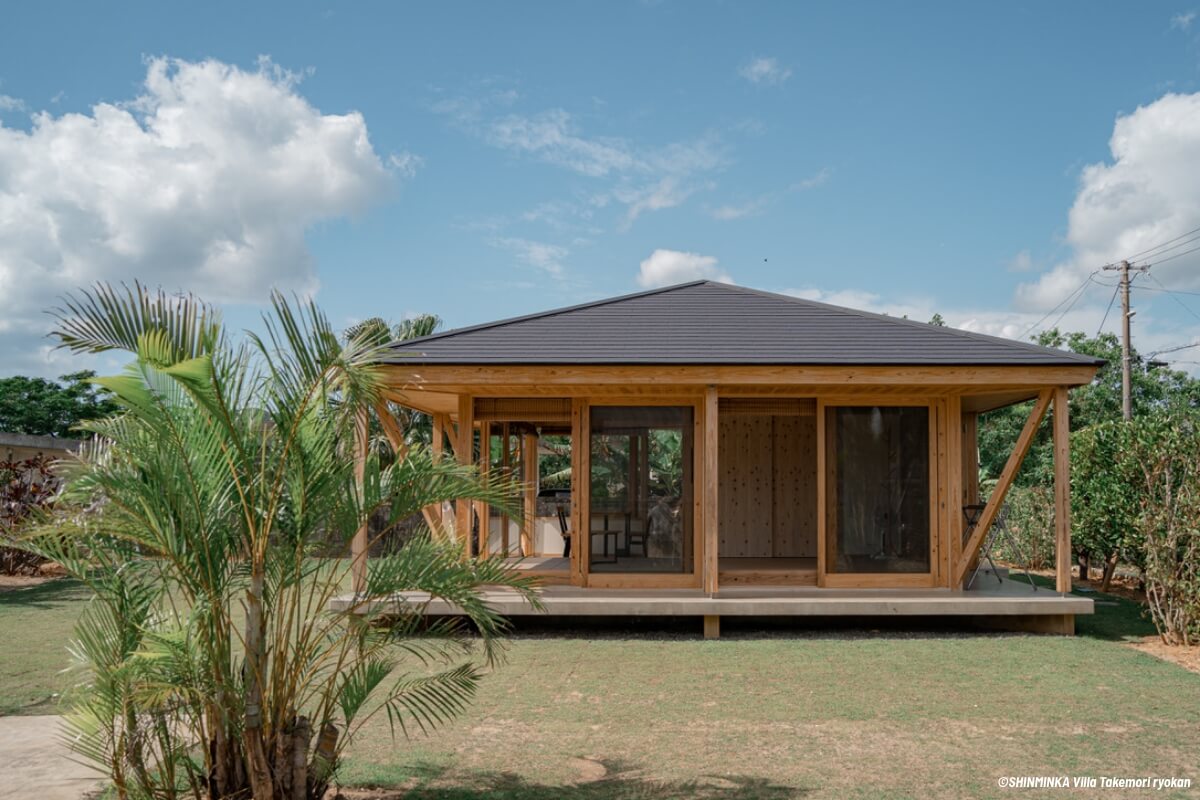 In the southeast of the island, Shinminka Villaprovides the perfect place for a workcation as the exclusive annex of Iriomote's oldest ryokan. Surrounded by a private garden, the new wooden building is modeled after a traditional Okinawan minka folk house but redesigned with contemporary architecture. The outer walls are entirely transparent to give you an intimate connection with the natural environment. This open approach reflects Okinawa's traditionally holistic way of life to help you balance work and play during your stay.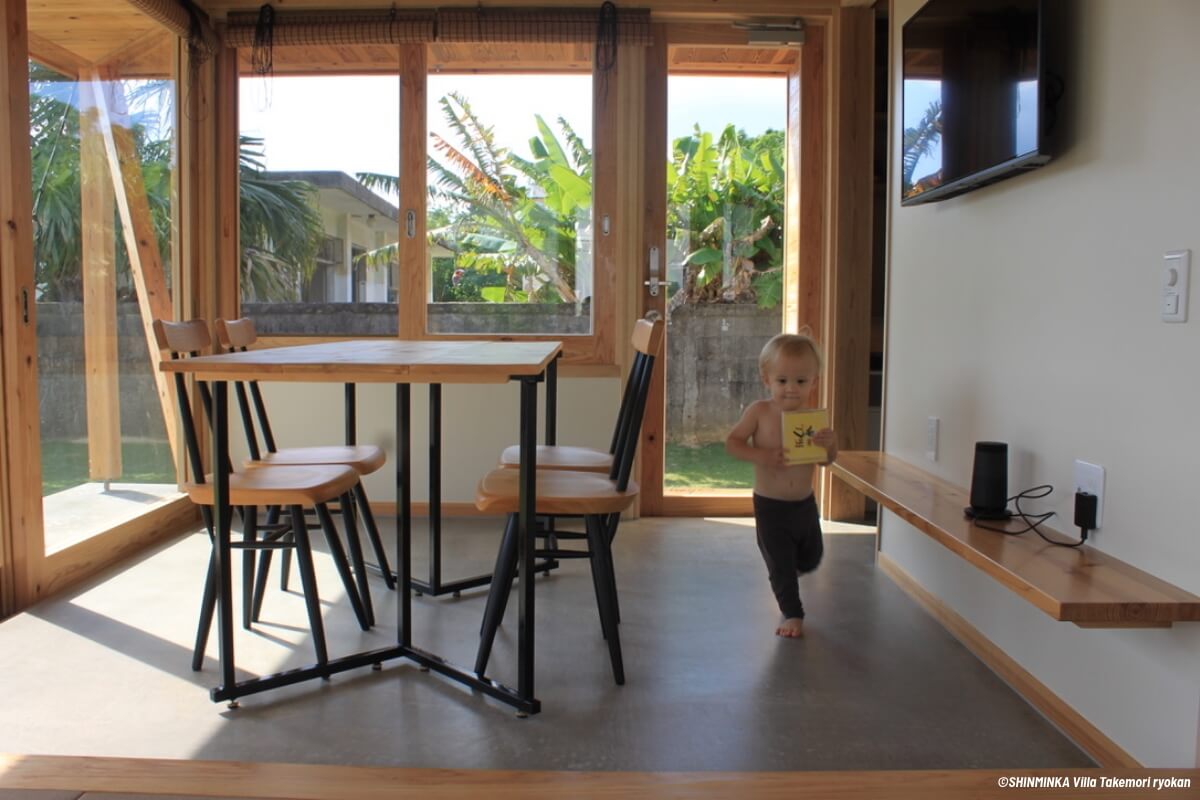 Explore the wilderness through sustainable eco-tours
On the northern tip of the island, Villa Iriomote (*only in Japanese) offers visitors 60 sustainable eco-tours to choose from, so you won't have to worry about planning your escapades into the wilderness. Among their most popular tours is a trek to the top of the famous two-tiered Maryudo Falls, Okinawa's largest waterfall by volume, where you can see the ancient geological strata of the rocky cliff and a panoramic view of the island.

Another way to experience Iriomote's World Heritage environment is on a jungle canoeing tour through Japan's largest mangrove forest, culminating at a refreshing waterfall pool. On night tours, you can search for rare nocturnal creatures such as endangered coconut crabs, Yaeyama giant eels, dazzling flocks of Yaeyama fireflies in spring, and maybe even catch a glimpse of one of the hundred remaining Iriomote wildcats still roaming the rainforest.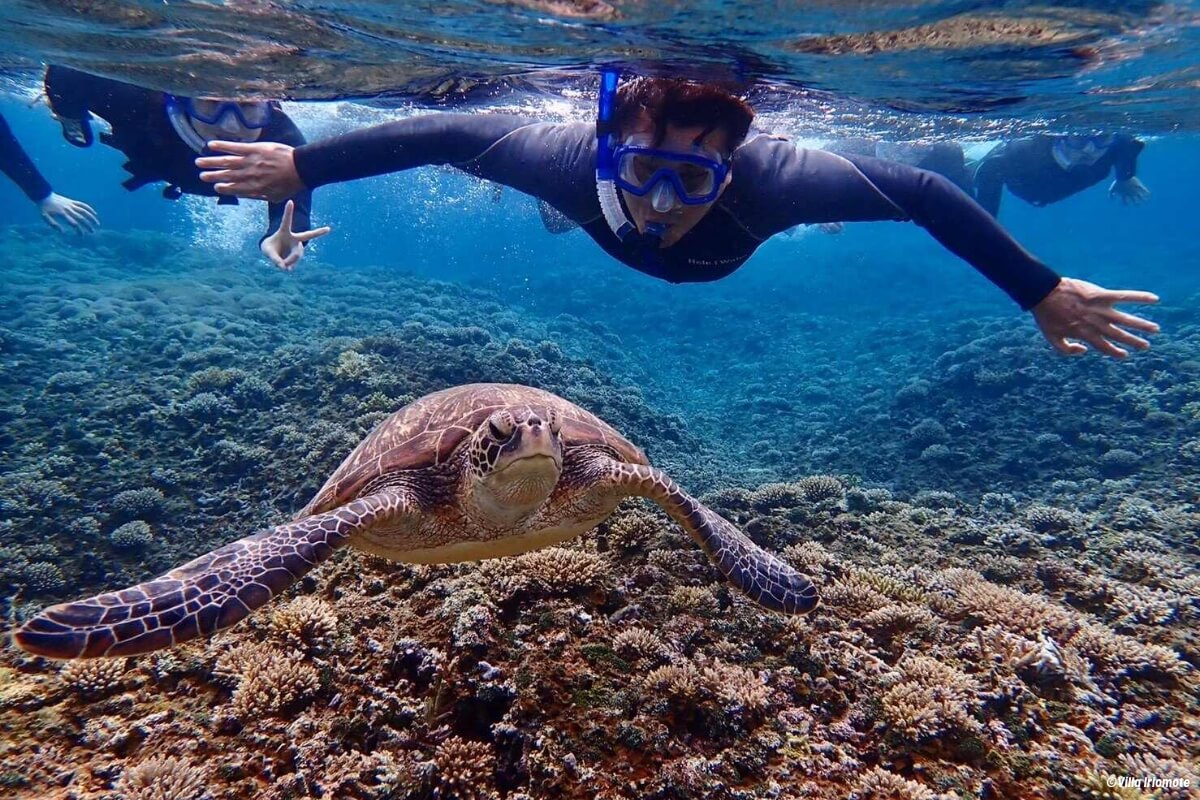 Other unique sea tours take you out into the ocean surrounding Iriomote, which is designated as a marine national park. Not only can you snorkel alongside colorful schools of subtropical fish and swim with sea turtles, but, only at low tide, you can explore the "miracle island" of Barasu, a white sandbar formed exclusively from naturally aggregated fragments of coral.
Help sustain Iriomote's natural and cultural heritage
Iriomote is home to only about 2,400 residents, and the islanders are fervent advocates of sustainable and ethical tourism. In order to preserve the island's native wildlife, the number of visitors is capped at 330,000 per year. Motor traffic accidents in particular endanger Iriomote's already vulnerable wildcat population, as well as other precious wildlife.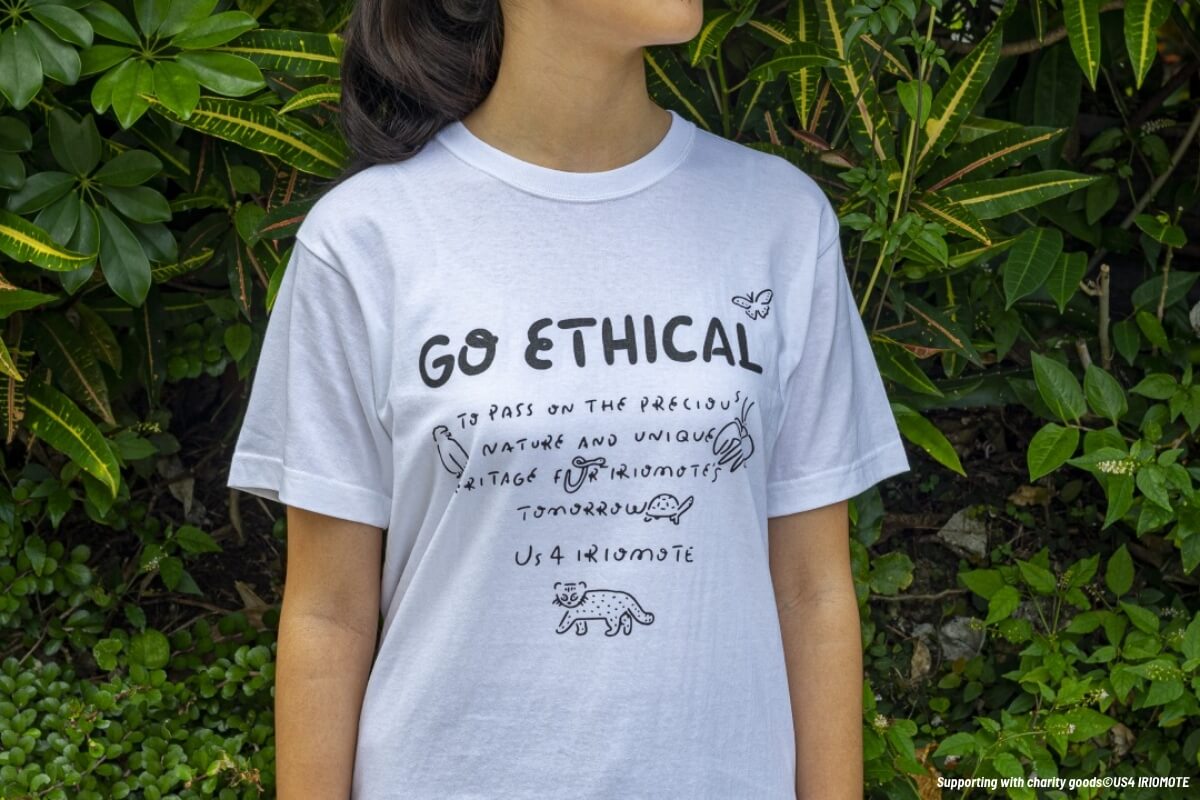 The Us 4 Iriomote project works with local residents to promote environmental awareness and cultural traditions on Iriomote with the aim of ensuring the island's future. Initiatives include inviting people to pick up plastic debris on the beach to create a collective artwork, funding campaigns to prevent roadkill, and producing a documentary film (*only in Japanese) dedicated to Iriomote's natural and cultural heritage.
Chill out on the shores of Northern Okinawa
At Chillma, an exclusive resort situated on a cliff on the northern Motobu Peninsula, you can rent an entire villa for your workcation with a private sundeck overlooking the sea from sunrise to sunset to starry nights and everything in between. Each of the luxurious villas features an open-air jacuzzi, living room and mini-bar, powder room and bathtub with ocean view facing the lover's retreat of Kouri Island, all over cool tiled floors. These guest rooms will be reopened in April 2022.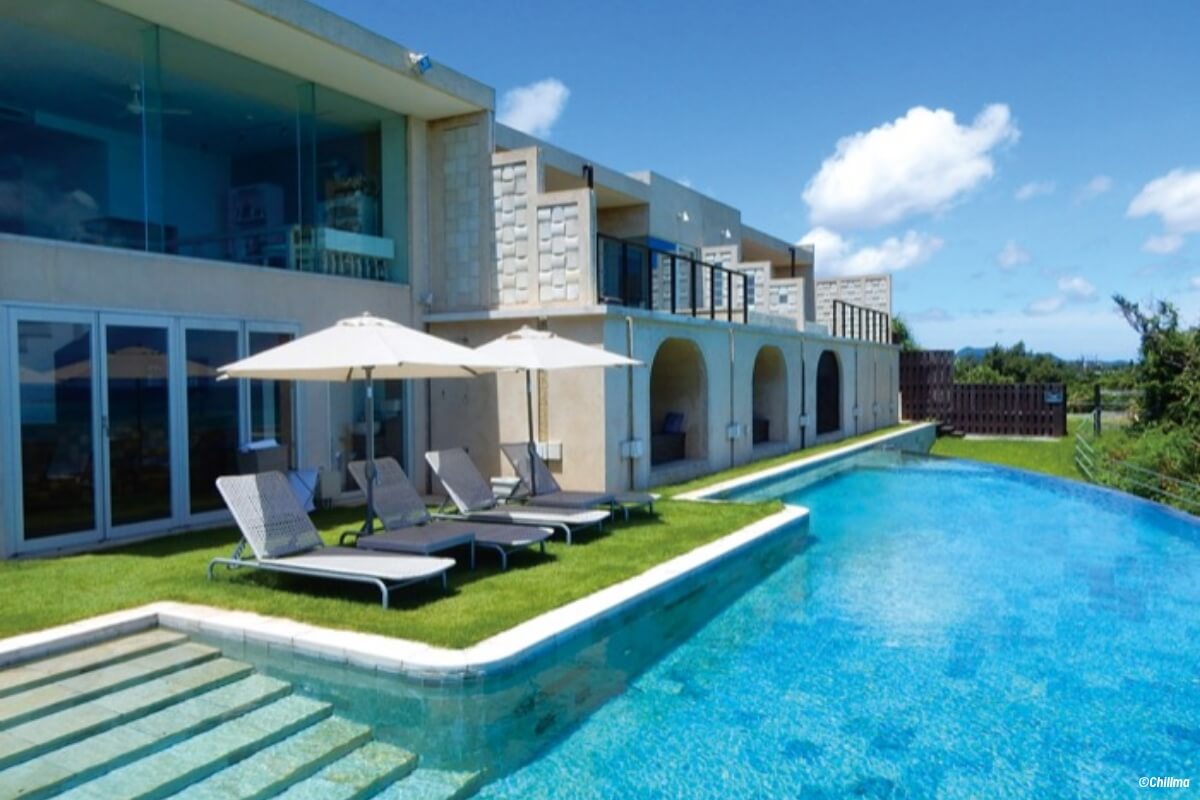 Uncompromising in gastronomy, Chillma's on-site restaurant invites guests to sit back and enjoy exquisite fine dining. Breakfast is a delightful potpourri of nine dishes including fresh fruits, meats and seafood, while dinner is the chef's course of European and Asian fusion cuisine featuring Okinawan ingredients such as Ishigaki beef.

Bathe in the resort's iconic curving infinity pool, stroll along its private beach, snorkel in the tropical waters, and live the slow life on island time to offset your professional commitments.
Retreat to the reefs of Kouri Island and Cape Hedo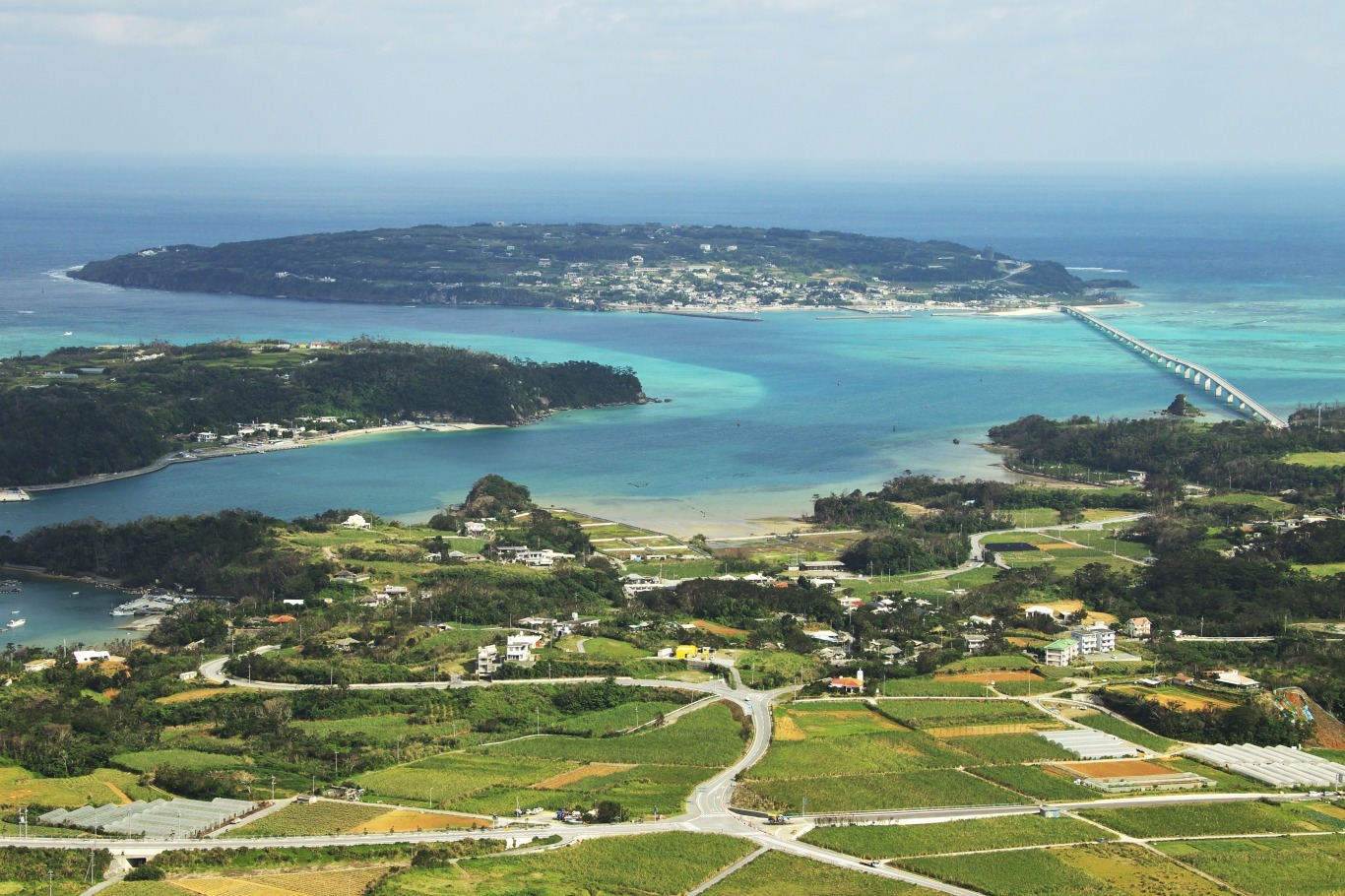 When you're ready to roll, consider renting a bicycle and going for a refreshing ride along the coast. The further north you venture, the more you will be rewarded with quiet roads, remote seascapes, sparsely populated villages, and the thrill of independent adventure on two wheels.

Nearby Kouri Island is an easy excursion and a popular destination for couples, featuring the timeless attraction of a coralline rock formation in the shape of a heart (*only in Japanese), which is also the setting of Okinawa's own Adam and Eve legend. From Nakijin, take the short Warumio Bridge to Yagaji Island, then follow the northern coastline until you reach the long Kouri Bridge, which spans 1,960 meters above clear turquoise waters.

After touring Kouri Island, cycle across the other side of Yagaji Island toward Nago, then head northward along the wild west coast of Kunigami. Route 58 incorporates a paved side path for bicycles and pedestrians. Along this scenic, mostly flat road, you will ride past jagged concrete sea walls, above stage-like steps down to sandy shores, around sharp guard-railed bends, through rocky mountain tunnels, all the way up to the raised coral reefs of Cape Hedo.

From Cape Hedo, you can see the four rocky peaks of Ashimui, Okinawa's ancient sacred site. Ashimui, where Daisekirinzan is situated, is the Earth's northernmost tropical karst of eroded limestone, formed by crustal movements in the ocean some 250 million years ago.
Hike and paddle through the primeval forests of Yanbaru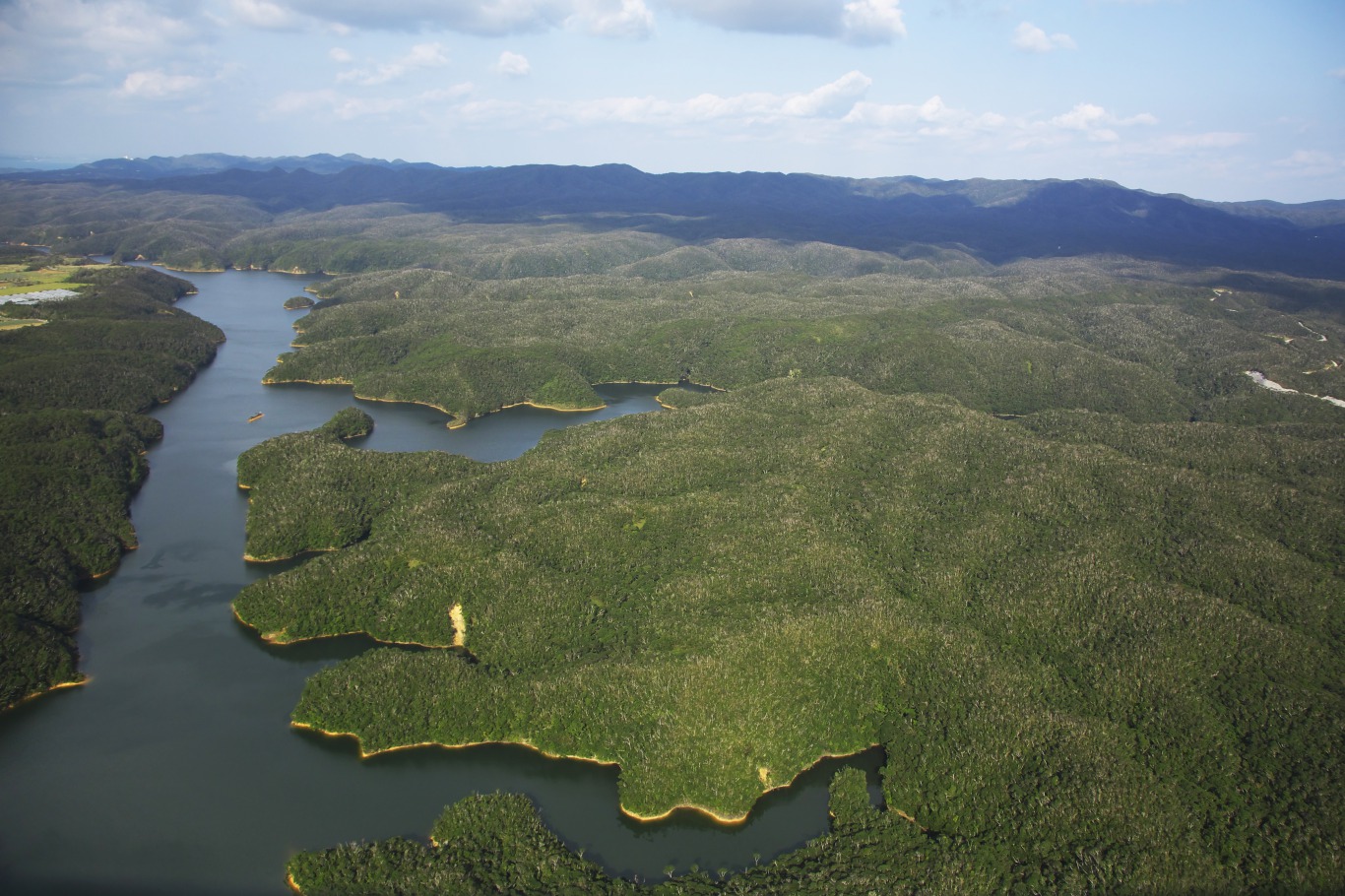 Occupying most of Kunigami, the 13,600-hectare Yambaru National Park covers a mountainous area of ancient forests and rare endemic wildlife. Yanbaru literally means "densely forested mountains" and is part of the new Natural World Heritage Site that includes Northern Okinawa and Iriomote Island, as well as Amami-Oshima Island and Tokunoshima.

Yanbaru is also an ideal place to engage in birdwatching and forest bathing. Among its native subtropical flora are epiphytic ferns and orchids, living fossil cycads, giant banyans, evergreen itajii trees, and the famous towering Okinawa urajirogashi tree on Mt. Ibudake. Endemic species of fauna include the iconic yanbaru kuina (Okinawa rail), noguchi gera (Okinawa woodpecker), and ryukyu yamagame (Ryukyu black breasted leaf turtle). Hike up to cloud forests on Mt. Yonahadake, admire spectacular views from limestone cliffs overlooking Shioya Bay, or follow a scenic trail leading to the 26-meter drop of Hiji Otaki Falls.

At the southern end of Yanbaru in Nago, Oura Mangrove Road (*only in Japanese) is a 726-meter path along the Oura river that flows through the natural mangrove forest. You can either observe the brackish water ecosystem where seawater and river water mix from the elevated wooden walkway, or get a closer look at the roots of hirugi trees, tidal flat fiddler crabs, mudskippers and other native fauna and flora from the water-level perspective of a kayak.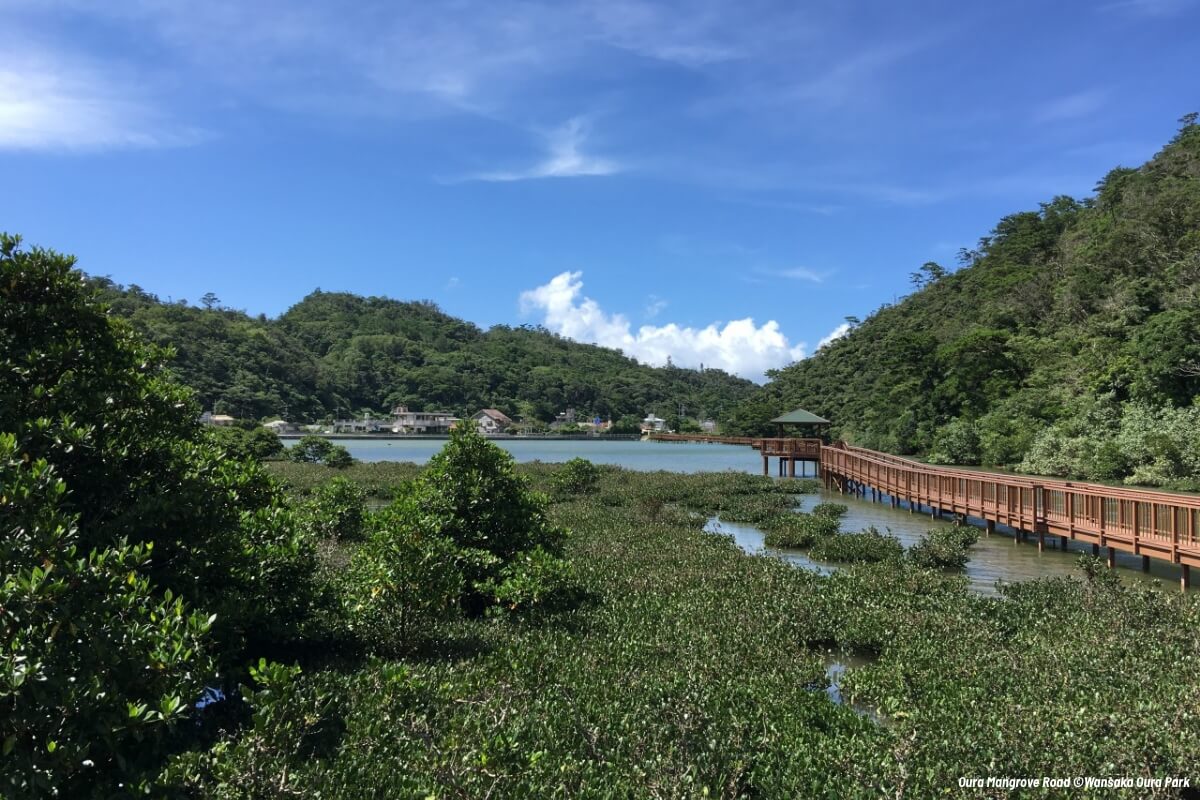 However you choose to spend your time, Okinawa's natural heritage invites you to immerse yourself in its ancient wilderness and escape into landscapes and seascapes, where the present moment is all that counts.
Posted on 2022/3/3
Text by Cherise Fong
Cherise Fong is a devoted bicycle traveler and eco-writer currently based in Tokyo.