Shopping & Relaxation
Sustainable Living in Okinawa's Unspoiled Yanbaru Area
Learn the ancient wisdom of Yambaru Hotel Nammei Shinshitsu
Yambaru Hotel Nammei Shinshitsu works together with local residents to create and offer unique experience programs. Reaching the hotel's secluded location, surrounded by nature in the densely forested Yambaru area, is only your first step on a personally rewarding journey.
Let a local "sherpa" show you a different lifestyle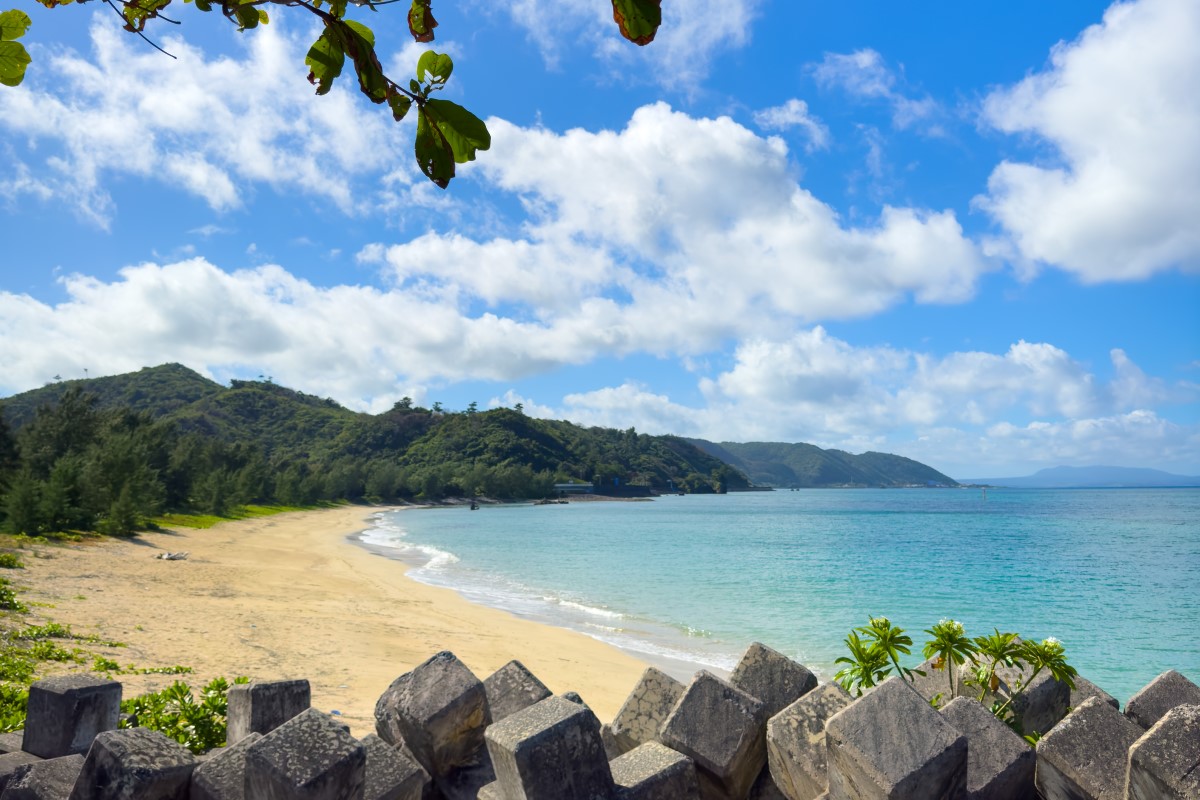 Take Route 58, which roughly follows the west coast of Okinawa's main island all the way up to the extreme northern district of Kunigami, until you see the empty metal frame of a bus stop labeled Jashiki. A large white table and chairs are set on a break in the seawall, inviting a moment of pause.

Jashiki is a typical village of Yanbaru, lined with coral walls and stairs, whose tiled-roof houses are guarded by shisa and surrounded by fukugi trees that protect them from wind and fire. Yambaru Hotel Nammei Shinshitsu organically inhabits this centuries-old village.

During your stay, a resident "sherpa" will curate for you a seasonal journey of personalized experiences according to the climate, time of year, and individual wishes. More than 20 private activities are available, from wearing traditional attire to crafting items out of leaves to meeting an artisan who is reviving ancient seafaring culture.
Stay in a renovated Yanbaru village house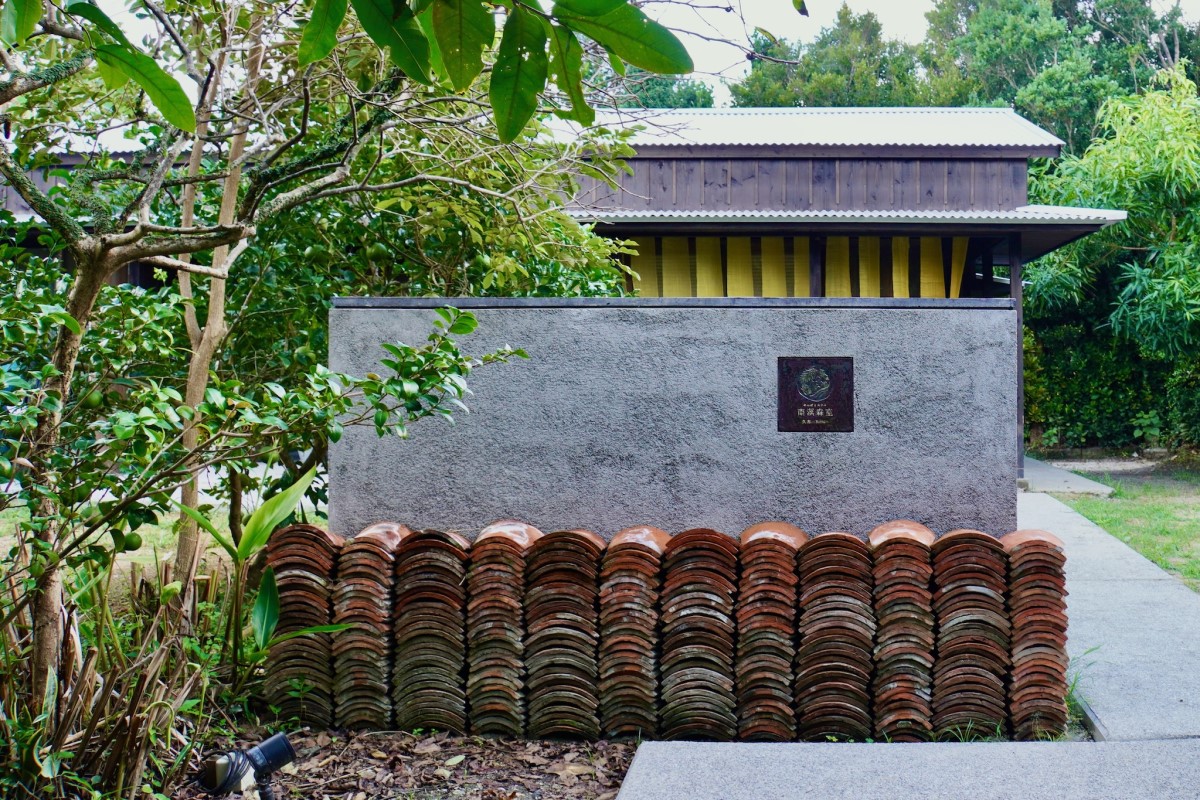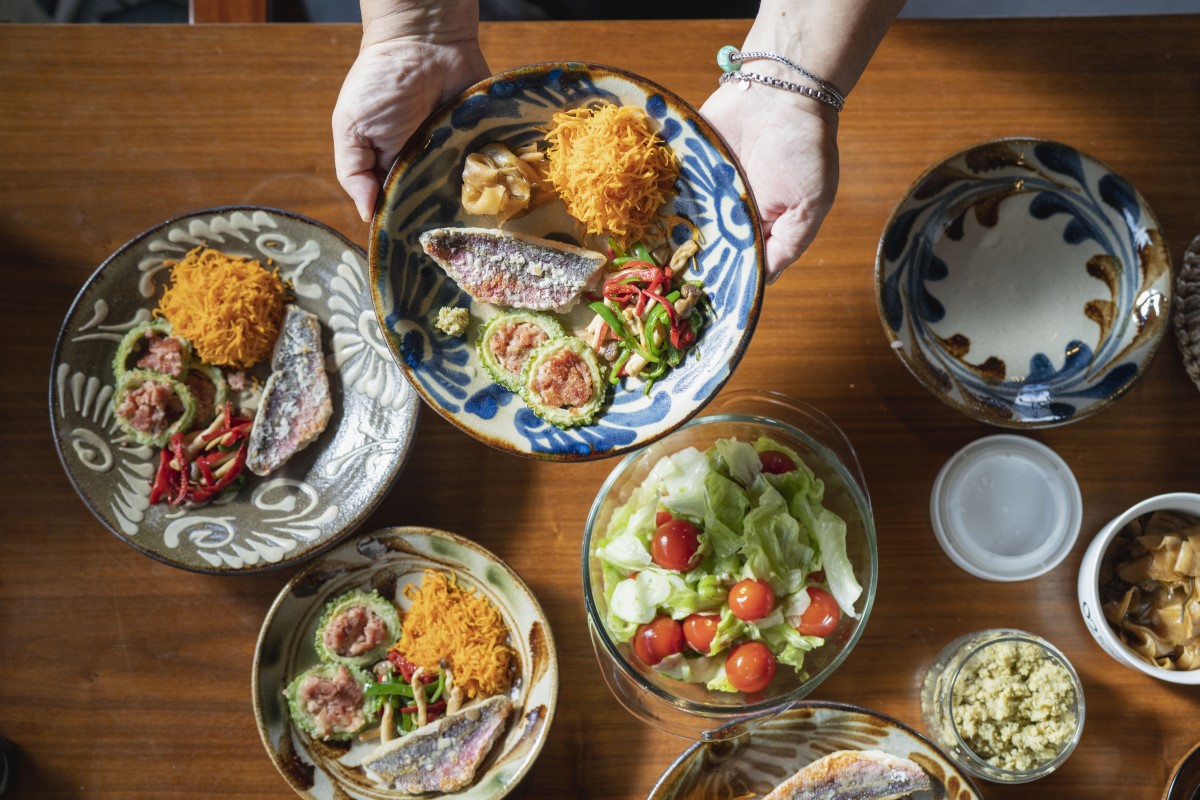 Your journey begins in one of the restored houses of the village, renovated into a fully equipped unit with both traditional elements, such as an open-air goemon bathtub and an ancestral shrine. The space immerses you in an atmosphere of old-time Okinawa, built with materials that are sustainable with their environment.

Among the four renovated houses that comprise Yambaru Hotel Nammei Shinshitsu, Kushi is named after one of the long-standing families in the area, adorned with a yellow curtain dyed with fukugi dye from the fukugi trees surrounding this house. A traditional firewood oven is built into the outside wall, where the staff can cook your rice in a clay pot.

The privacy wall that stands between the gate and the house is called hinpun, meaning to repel evil spirits. As these ancestral grounds have been passed down through family generations, you can relax into your surroundings and become part of the village.
Connect with Ryukyu culture and local crafts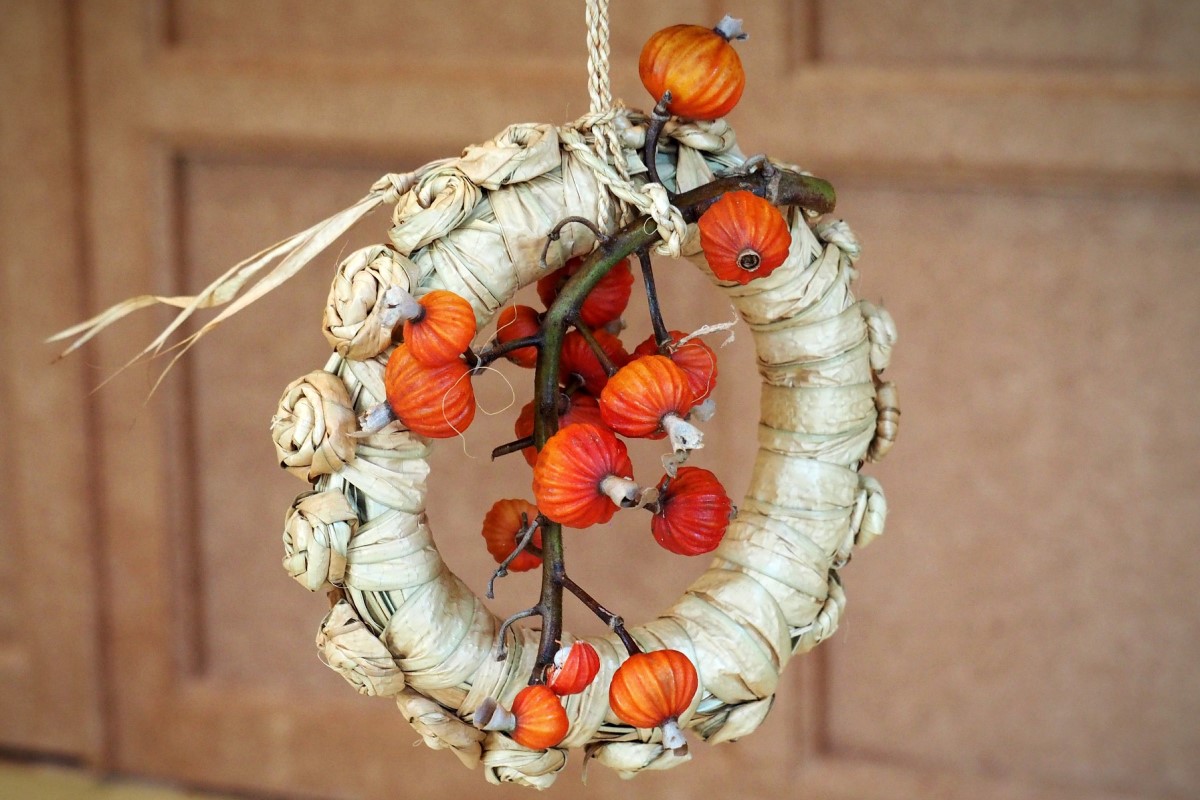 Many of Yambaru Hotel Nammei Shinshitsu's programs originated from what local people used to do for a living. A primary example is wearing the ryuso, a traditional Okinawan garment that dates back to the Ryukyu Kingdom period. The hotel has partnered with people who worked as dressers, so you can not only enjoy the experience of wearing the ryuso, but also interact with the locals as they dress you. Village residents' active involvement is one of Nammei Shinshitsu's unique charms, which gives back directly to the community.

Another woman takes pride in picking, drying, and twisting the leaves of Yanbaru's native kuba palm tree into creative, decorative, and practical objects. She can show you how to make a traditional ganshina trivet from these malleable plant fibers.

All these sustainable experiences focus on the preservation and transmission of technology and nature through folk tools, fieldwork, and local cuisine.
Preserve ancestral seafaring wisdom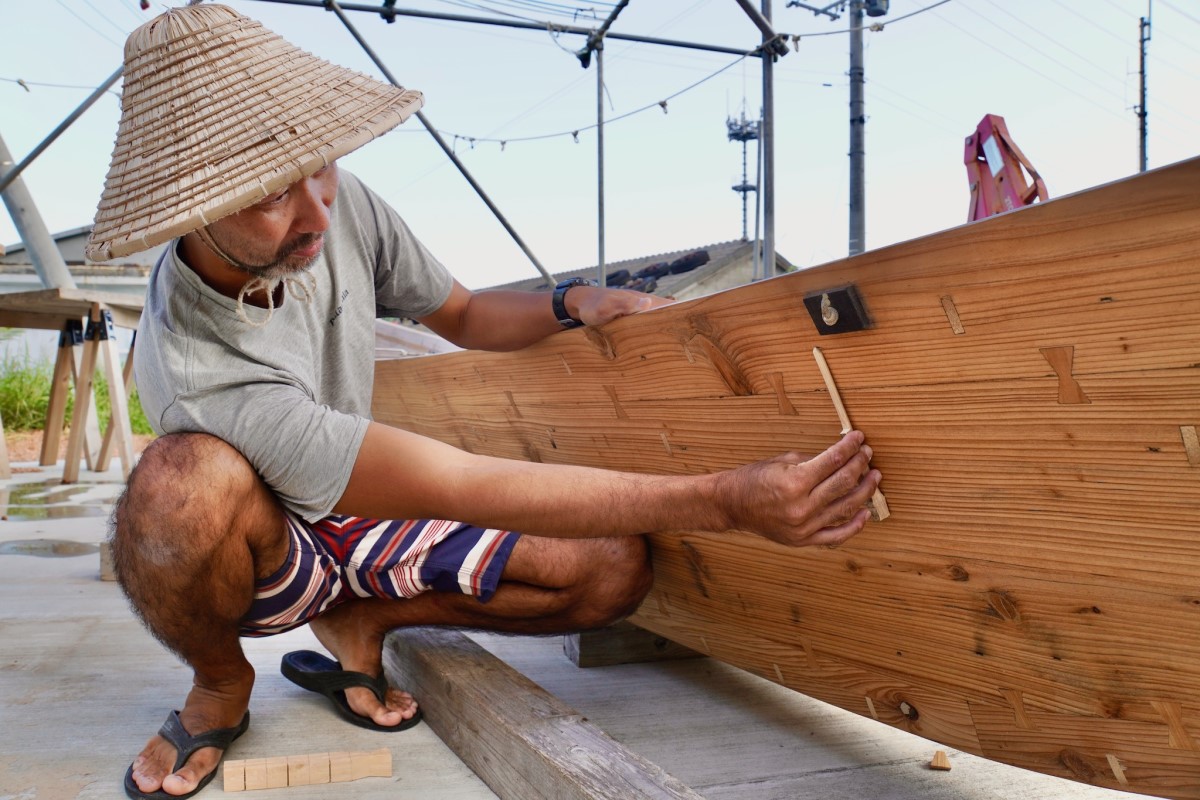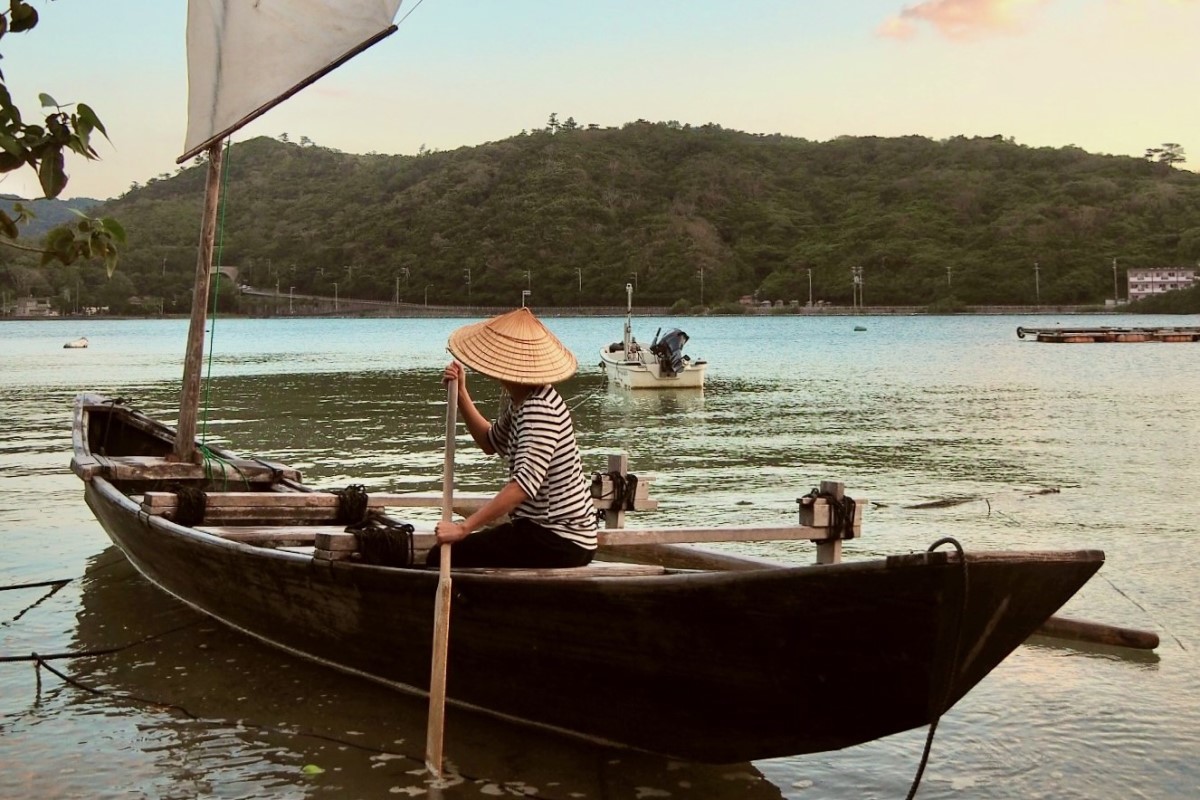 For an even deeper insight into Okinawa's traditionally sustainable cultures, let the sherpa introduce you to a local artisan.

Further south down the coast of Yanbaru in the district of Ogimi, Mr. Hentona builds and sails the long and narrow wooden fishing boats called sabani. These ancient boats were originally carved out of a single pine tree trunk, but since the early Meiji period, they are made from plank wood. Mr. Hentona works with sustainable obisugi cedar wood, fastening the planks with inumaki wood or nails made of bamboo. No motor and no metal parts mean no rust, so sabani can last for several decades, if not a human lifetime.

In Okinawan uminchu (fishermen) culture, fishermen built their small boats using only as much wood as they needed, honing their craft to perfect these beautifully minimalist vessels. Mr. Hentona offers guests the thrill of riding in his own handcrafted sabani.
Explore Yanbaru's protected forest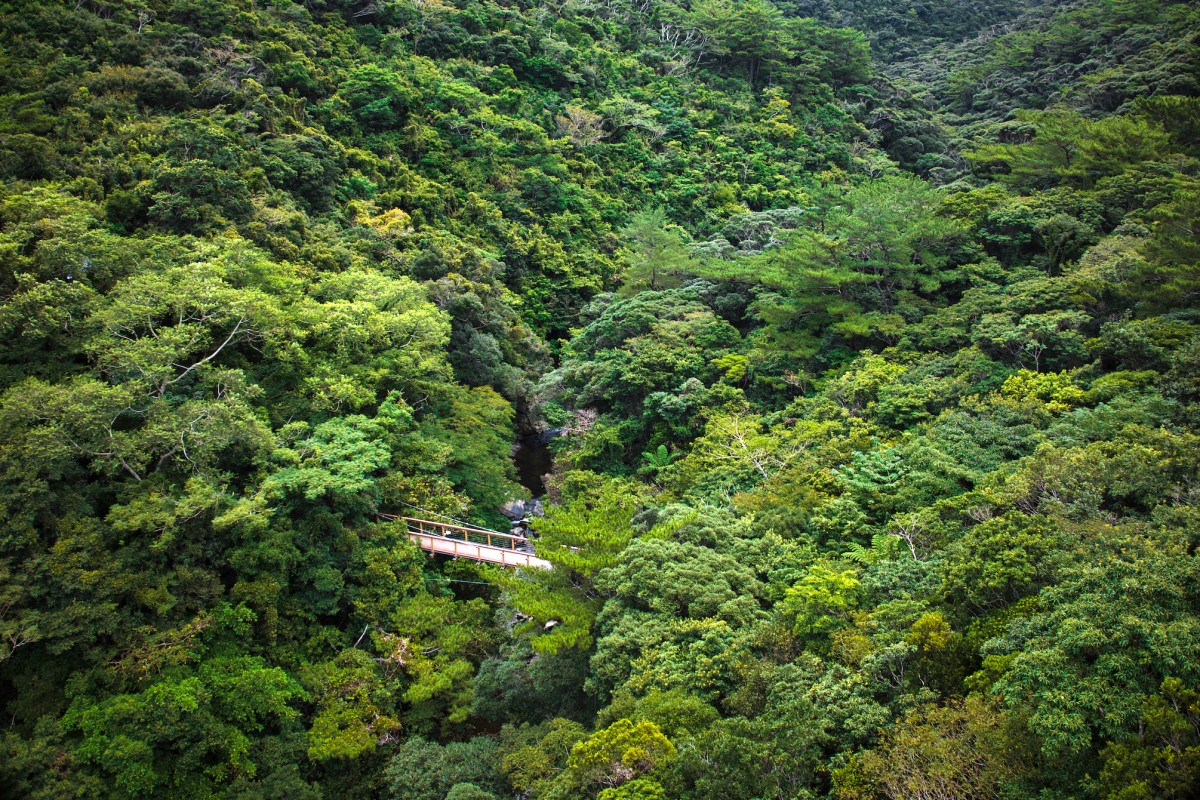 In July 2021, Yanbaru was included in a World Natural Heritage Site, whose topography reflects the Okinawan islands' geological history. Most of the area is protected within the vast Yambaru National Park, where naturally sustainable forests provide a thriving natural habitat for over 1,800 species of plants and some 3,600 species of wild animals.

Nammei Shinshitsu offers nature tours where you might be lucky enough to spot endemic species such as the Okinawa rail or the Yanbaru long-armed scarab beetle. They also partner with Okinawa Nature Office for expert birdwatching tours and even forest bathing, where you can surrender your senses to Yanbaru's naturally healing environment. Here you can feel the rich nature that supports the lives of endemic creatures, which is the charm of the Yanbaru forest. Walk with a local forest guide to discover many things on the trails that you might otherwise not notice on your own.
Eat local food, sustain local business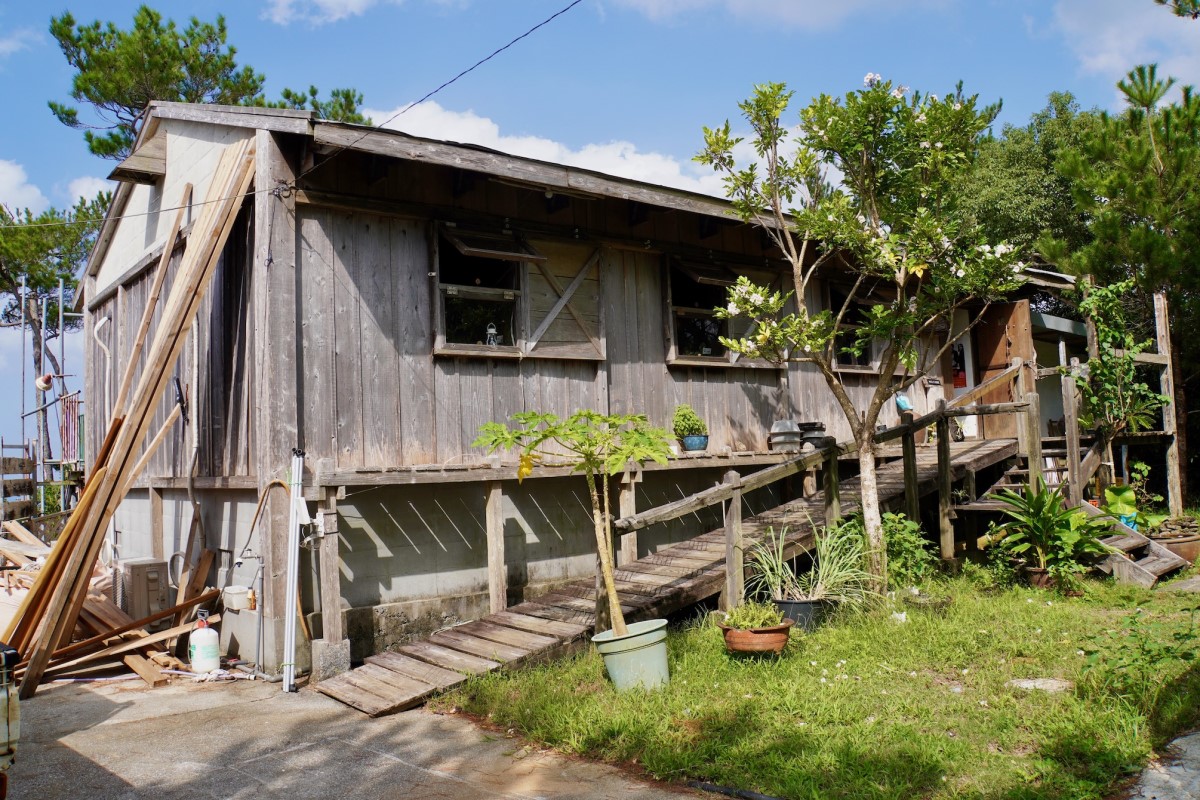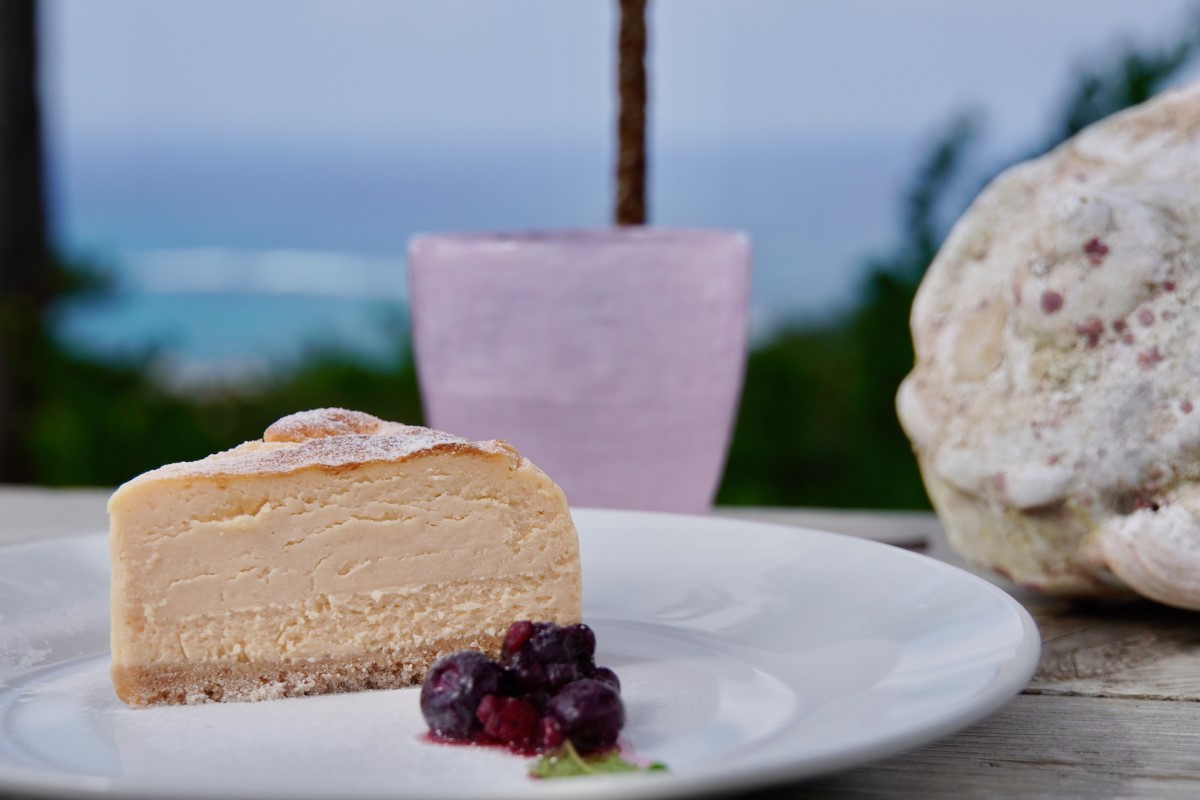 Your sherpa can also lead you to a locally owned café such as Agachi Mui, which is set inside a simple wooden structure that is made from reclaimed waste wood. The café is naturally integrated within the local community, while its prime site perched on a hill offers visitors a view of the forest overlooking the sea, so that you can enjoy the nature of Yanbaru to the fullest.

Here you can sip a glass of wine or a shikuwasa (local citrus fruit) soda while nibbling on pizza topped with seafood or seasonal vegetables. Or sit out on the open terrace with your drink facing the forest and indulge in the house specialty sweets of pumpkin spice tart or cane sugar cheesecake. It's the perfect way to relax and enjoy fresh food in a natural setting, while supporting local residents with a sustainable business.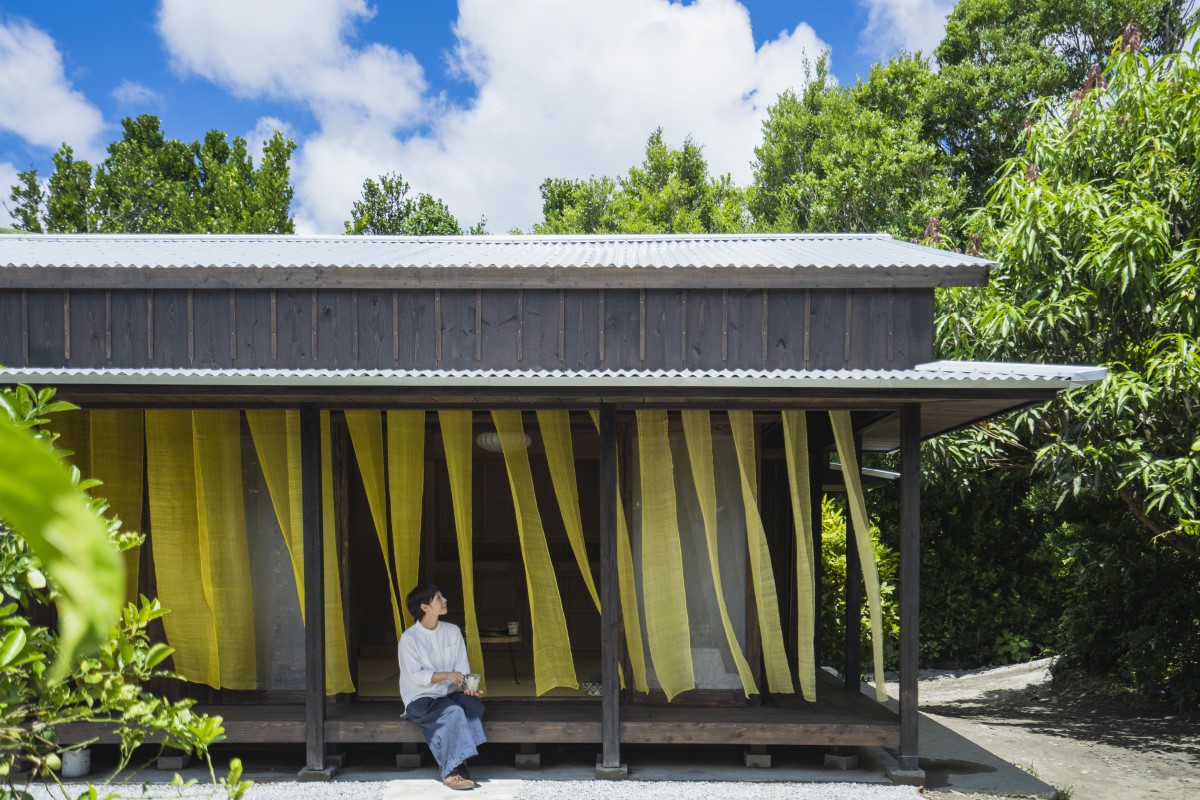 Nestled in Okinawa's wild Yanbaru forest, Yambaru Hotel Nammei Shinshitsu offers visitors a rare opportunity to connect personally and intimately with local community, unspoiled nature and ancestral culture inherited from the islands' ancient past.

Why not embark on your own unique Yanbaru journey, centered around your stay in a private house renovated by this sustainable hotel, and become part of the village through customized experiences involving local residents, untouched nature, and food, all of which are unique to Yambaru Hotel Nammei Shinshitsu?
Posted on 2023/2/17
Text by Cherise Fong
Cherise Fong is a devoted bicycle traveler and eco-writer currently based in Tokyo.