Shopping & Relaxation
Okinawa's Natural Skincare Products
Discover natural skincare products made from sustainable ingredients from the Okinawan islands
Okinawa's subtropical climate nurtures a number of plants for original products that are unique to this southern region. When it comes to skincare, several Okinawan brands are dedicated to harnessing the characteristics of the islands' native ingredients to bring out people's natural beauty through healthy skin and hair. They are sustainably harvested on local farms, then produced and distributed in environmentally friendly ways.

Yumejin is one such brand that has been awarded for its sustainable and responsible manufacturing of original high-quality beauty care products, from cultivating their local plants to managing their distribution and sale.
Yumejin, natural beauty rooted in Nakijin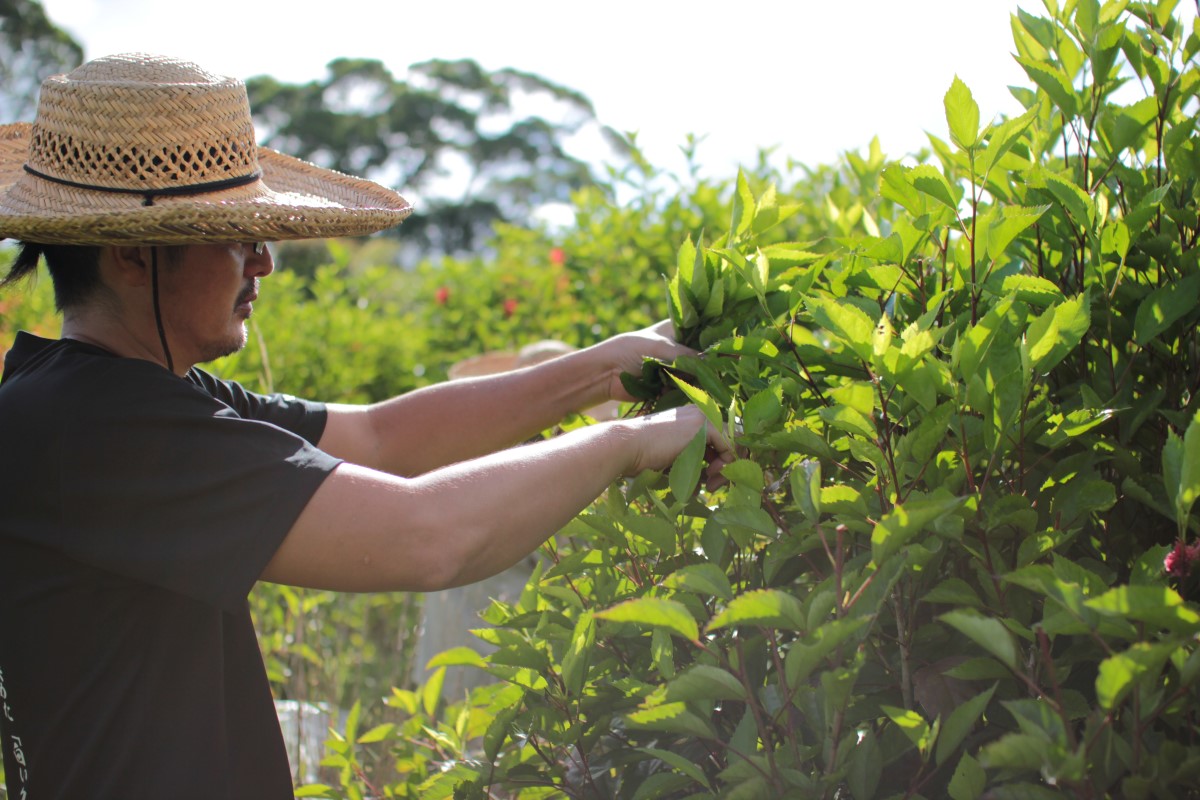 The name of the company stems from yume, which means "dream" in Japanese, and its founding origins in the village of Nakijin, where Yumejin's natural ingredients and beauty products are sowed, nurtured, and created. Hibiscus was very useful in Okinawa, where people had an old custom of washing their hair with kucha (mud) and caring for their hair with soft hibiscus leaves rubbed with water.

Yumejin is a rare brand that cultivates hibiscus fields in order to harvest their leaves, using the gooey, highly moisturizing and antioxidant-rich hibiscus leaf extract for both skin and hair products. Atsushi Shokita, founder of Yumejin, recalls seeing his mother using natural moisturizers extracted from hibiscus when he was a child. So today, the company aims to create skin-friendly, environment-friendly products that families can use safely and confidently, made from hibiscus leaves and flowers grown without pesticides or chemical fertilizers.
Cultivating safe and sustainable ingredients for eco-friendly products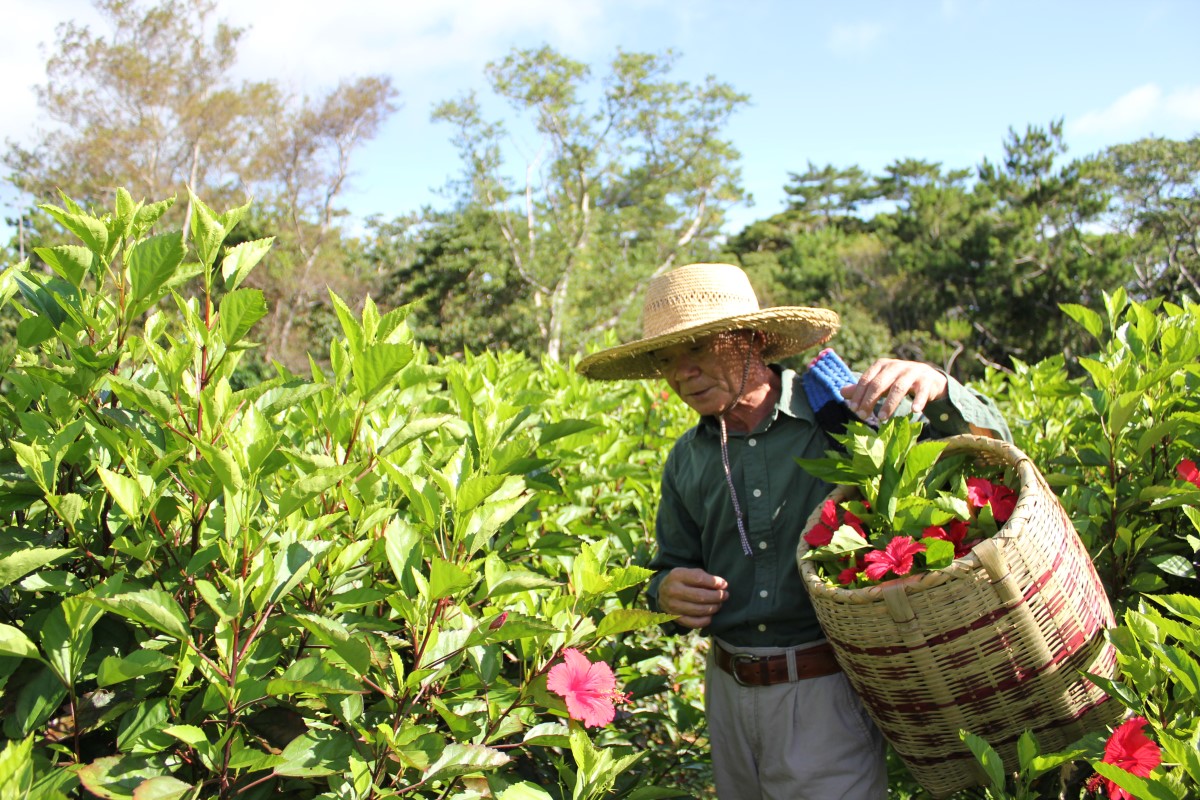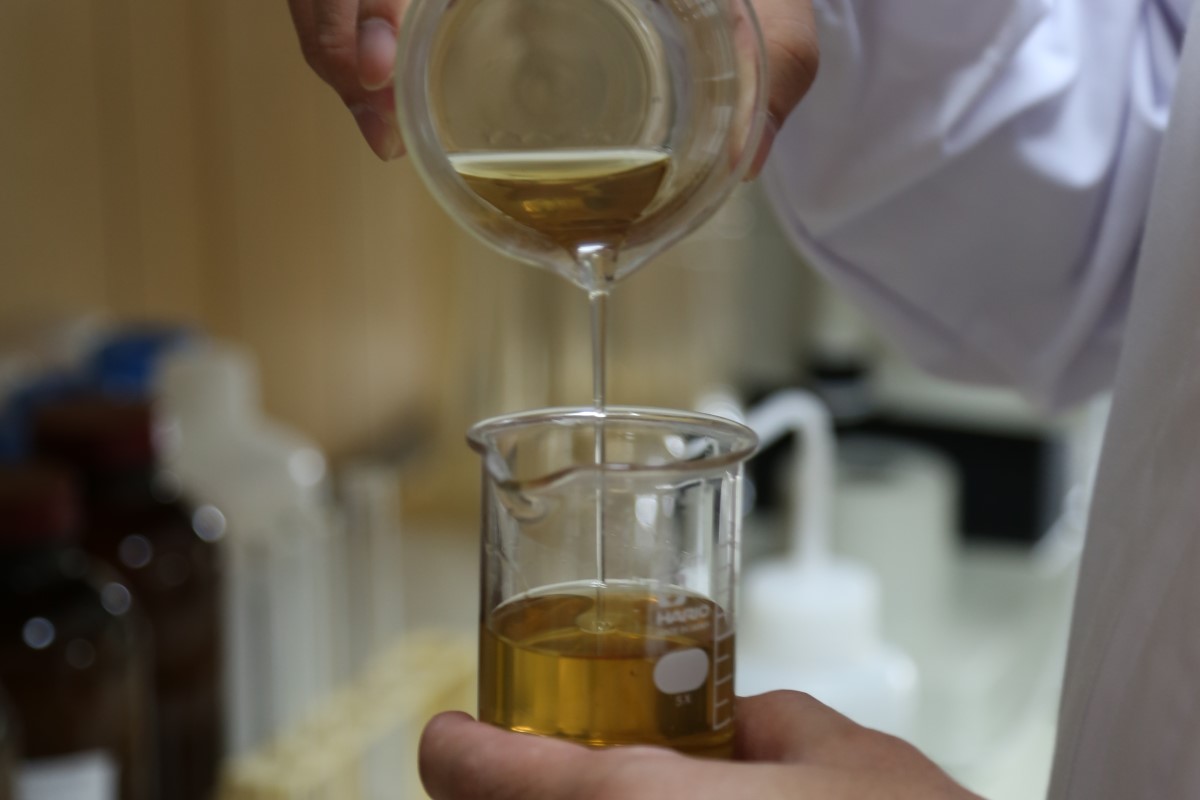 Since Yumejin was founded in 1997, the company has focused on cultivating natural ingredients for better products through organic farming. After experimenting with various eco-friendly agricultural conditions and labor-intensive fieldwork, their dedicated efforts were finally recognized in 2014 – their hibiscus and gettou (shell ginger) farms were certified "Organic JAS", attesting that it uses no prohibited substances for pest or disease control in the soil or manufacturing process, and that there is no drift from the fields.

Yumejin was also awarded for its innovative artisanal process, which involves planting, harvesting, and sorting hibiscus and gettou leaves by hand, before extracting their essence. Also, in the cultivation of gettou, especially as part of a sustainable on-site production process, Yumejin grows a particular cultivar called tailin gettou, which has been modified to flower without fruit for a more efficient harvest. It takes 1 ton of leaves to produce a precious 750 milliliters of gettou leaf oil.
Giving back to the Nakijin community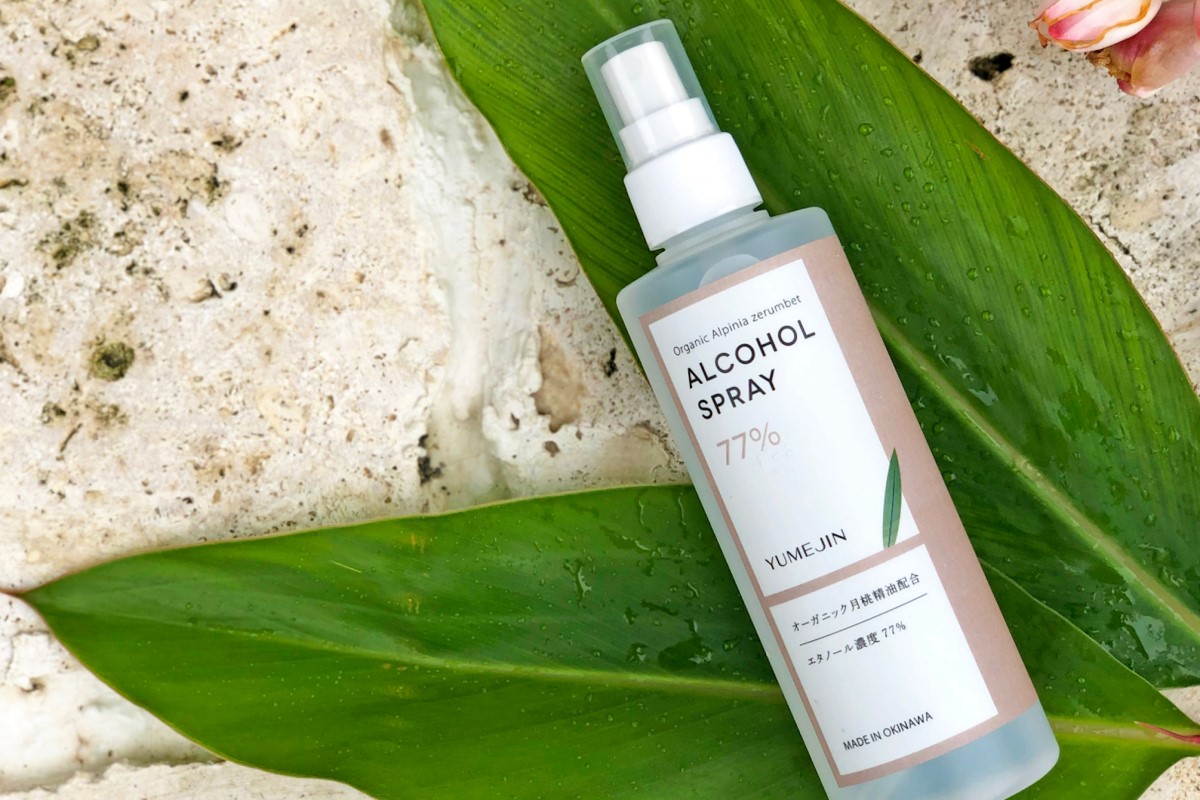 In 2020, near the beginning of the Covid pandemic, Nakijin faced a dire shortage of alcohol for hand-sanitizing in public spaces. Yumejin responded to the local crisis by developing and manufacturing a high-concentration (77%) sugarcane-derived ethanol disinfectant spray, which also contained gettou for a relaxing effect. That year, the company donated one hundred bottles of 250ml gettou-alcohol hand-sanitizing spray to the village, to be distributed in medical, welfare, and school institutions.

Yumejin director Sakae Shokita's intention was sincere: "To give you some peace of mind, we ask that you take anti-virus measures with alcohol and soften your heart with the scent of gettou to help you through this emergency."
Other Okinawan natural skincare brands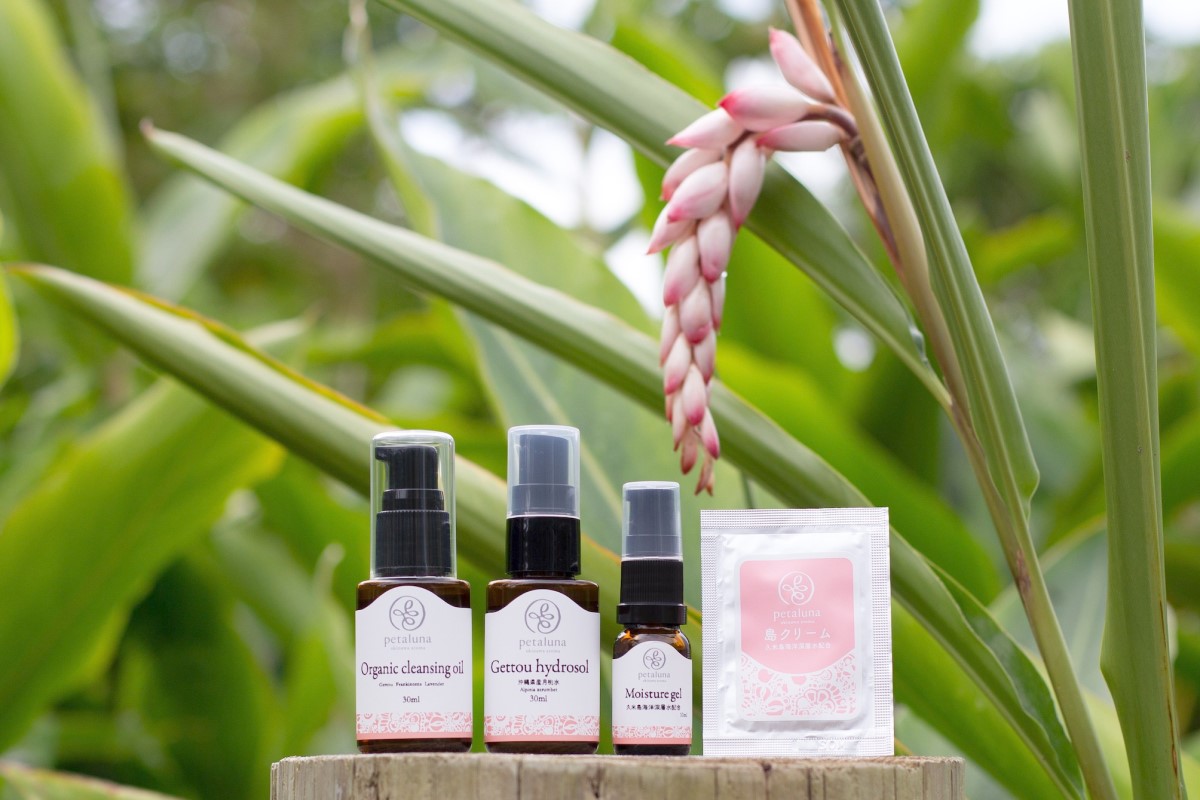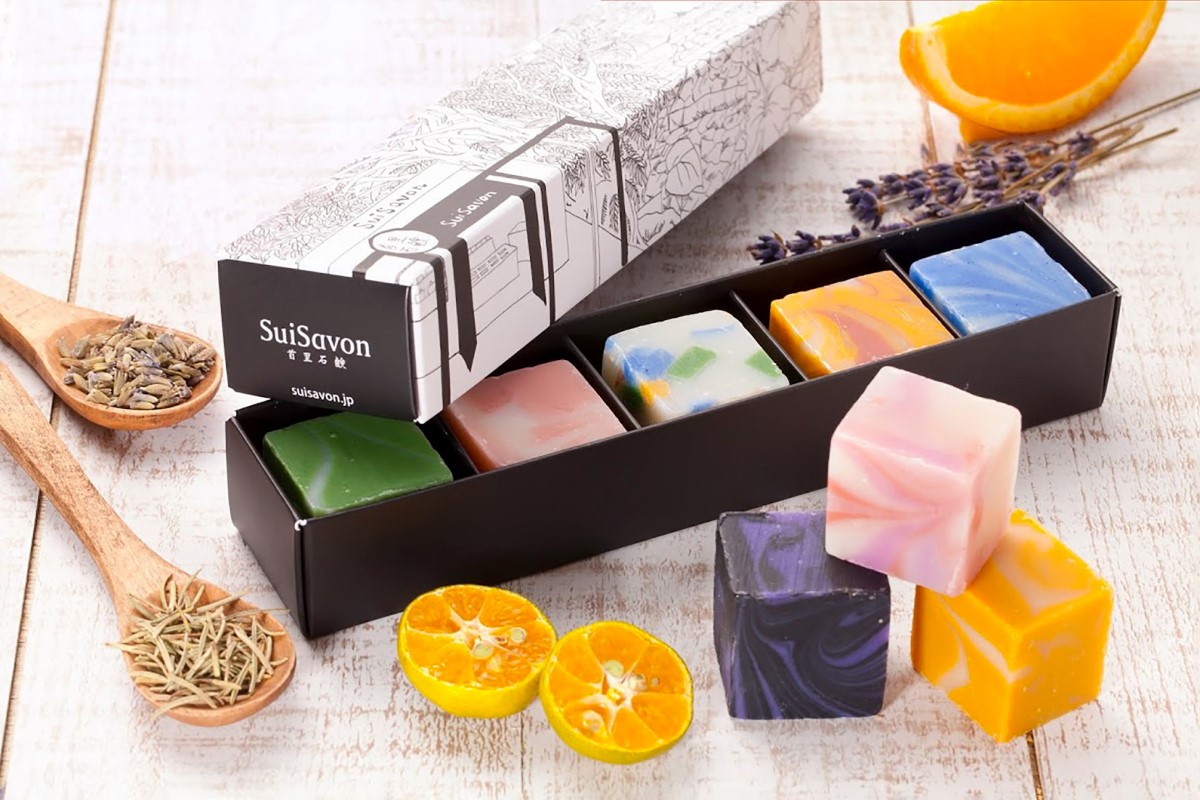 Other brands also channel the energy of Okinawa's subtropical flora.

Petaluna cultivates gettou on its own farm in Nanjo City to make aroma mists and skincare products. The brand aims to harness the power of strong plants surviving in nature, extracting gettou leaf and Kume Island seaweed to make moisturizing creams, or using water distilled from gettou flowers that only bloom once a year. At Petaluna's Chatan Sunset shop, you can create your own original perfume using the aroma of local flowers and herbs.

SuiSavon is best known for its colorful, cubic handmade soaps filled with natural ingredients from Okinawan plants, flowers, and fruits, as well as for its face-cleansing products using kucha clay. The brand's concept is to create products that capture the essence of Okinawan flora. At SuiSavon's gallery shop in Okinawa, you can smell all their scents to design your custom box of soaps.
Engage with Okinawa's natural beauty products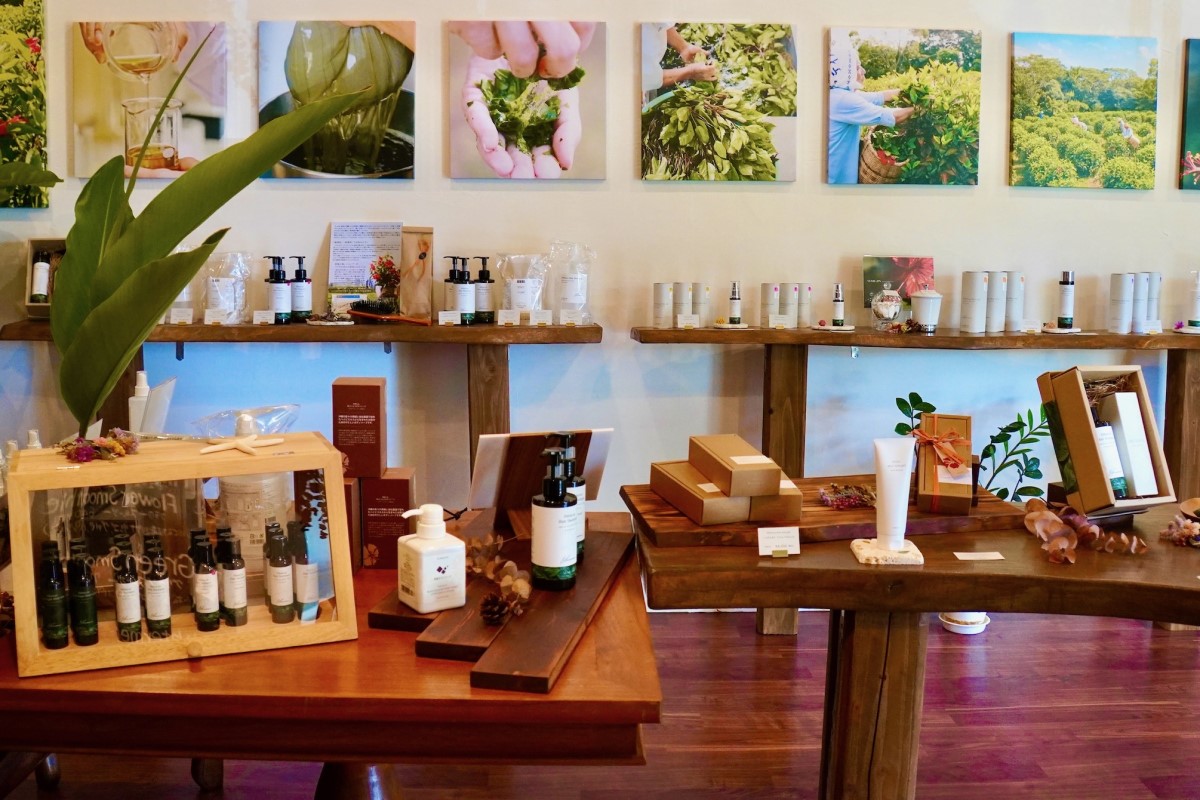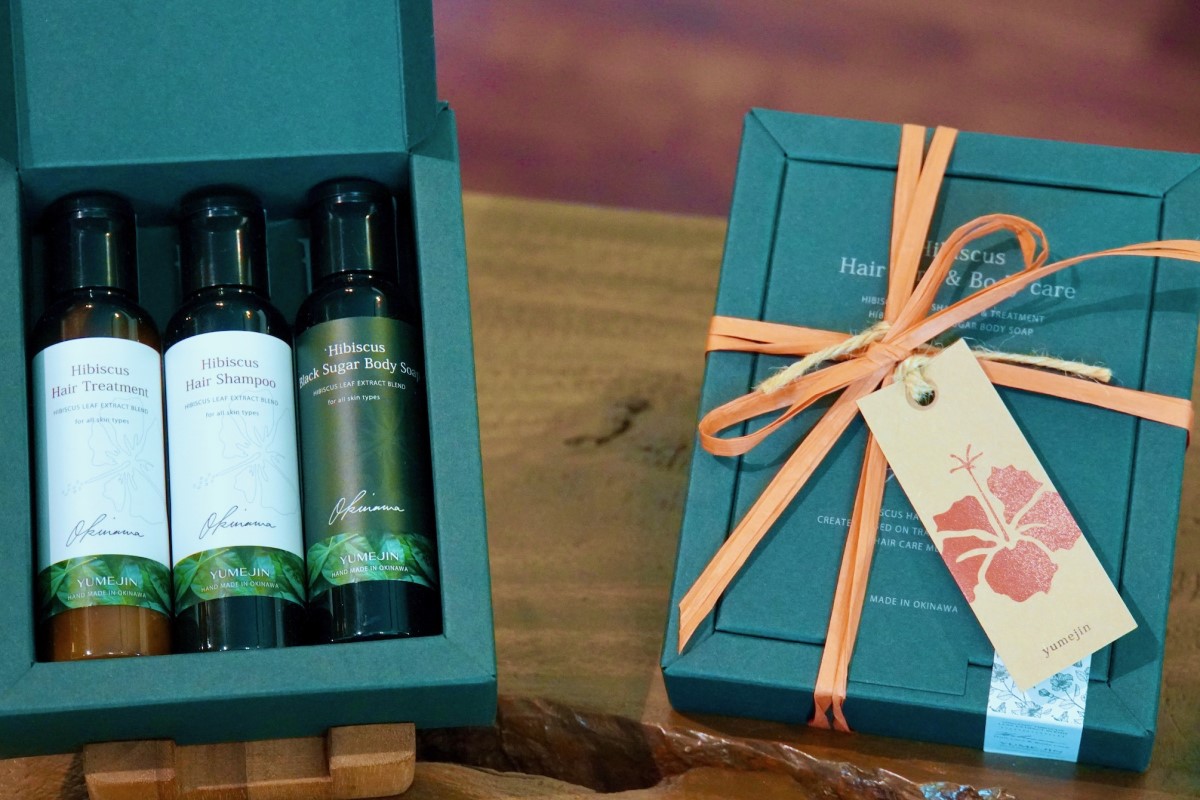 These companies are committed not only to their loyal customers, but also to giving back to local communities and caring for the natural environment. We recommend visiting their dedicated boutiques on Okinawa's main island in person, where you can smell, touch, and sample the excellent quality of their products firsthand. Yumejin's home shop is nestled among their own fields of hibiscus and gettou in Nakijin, where visitors can browse and try out their products, and even drink a hibiscus flower smoothie.
Posted on 2023/2/24
Text by Cherise Fong
Cherise Fong is a devoted bicycle traveler and eco-writer currently based in Tokyo.