Shopping & Relaxation
The Many Charms of Ojima Island
Explore a charming, cat-filled seaside town with must-try food
Just off the southern coast of Okinawa's main island, Ojima Island is home to a quaint fishing village. With an abundance of fresh seafood, it's an easily accessible destination for anyone who wants to taste the unforgettable flavors of Okinawa. The small island is also home to many cats, which make for perfect photo ops.
An Ojima Island specialty—Okinawa tempura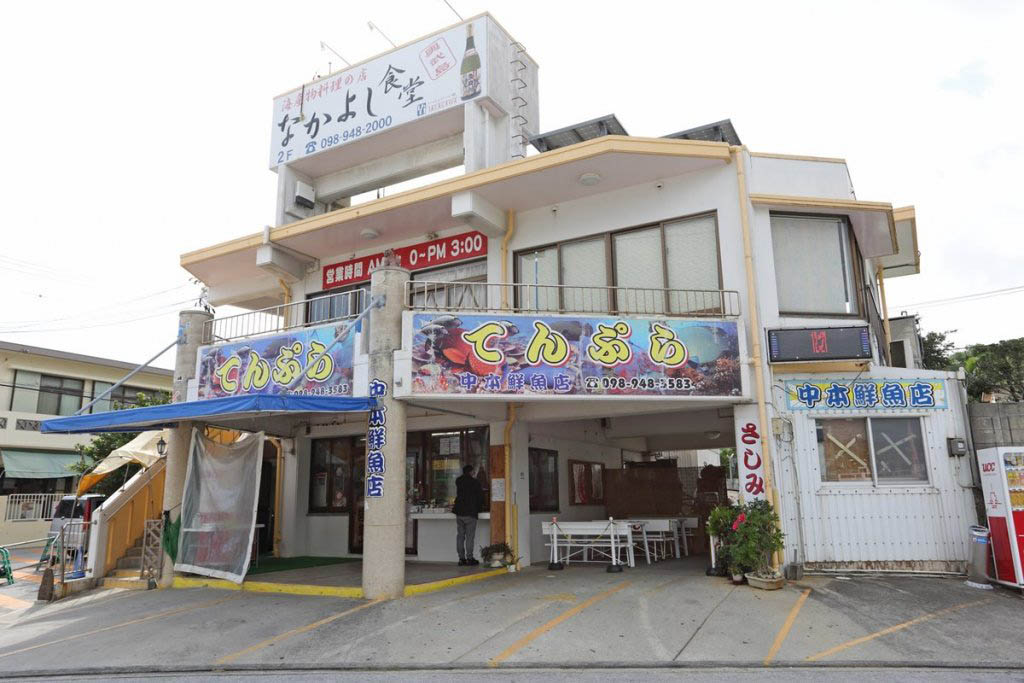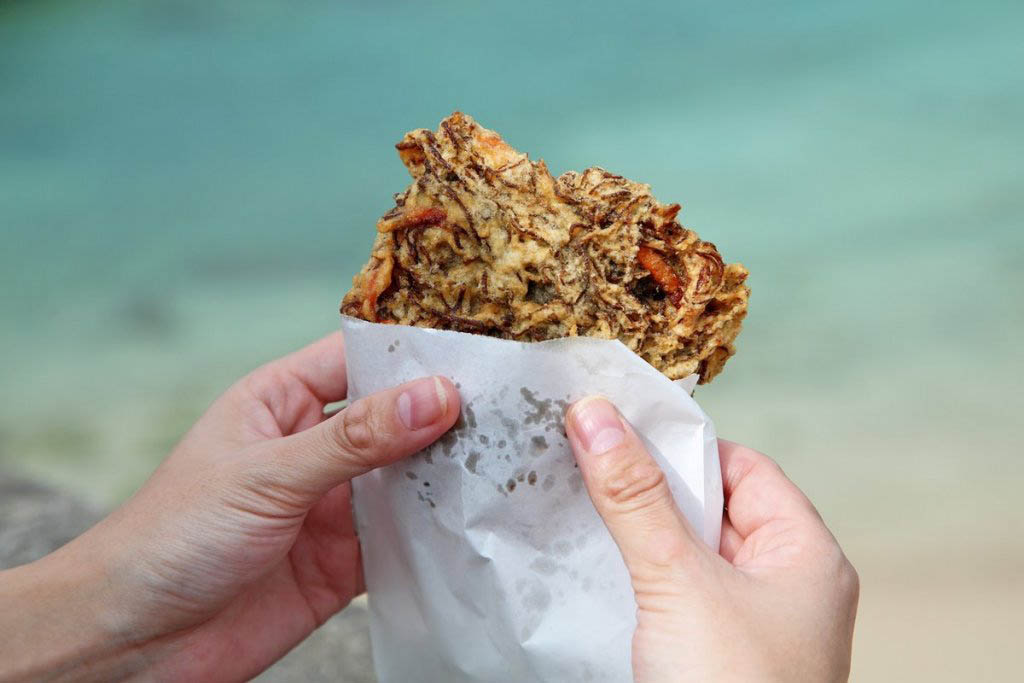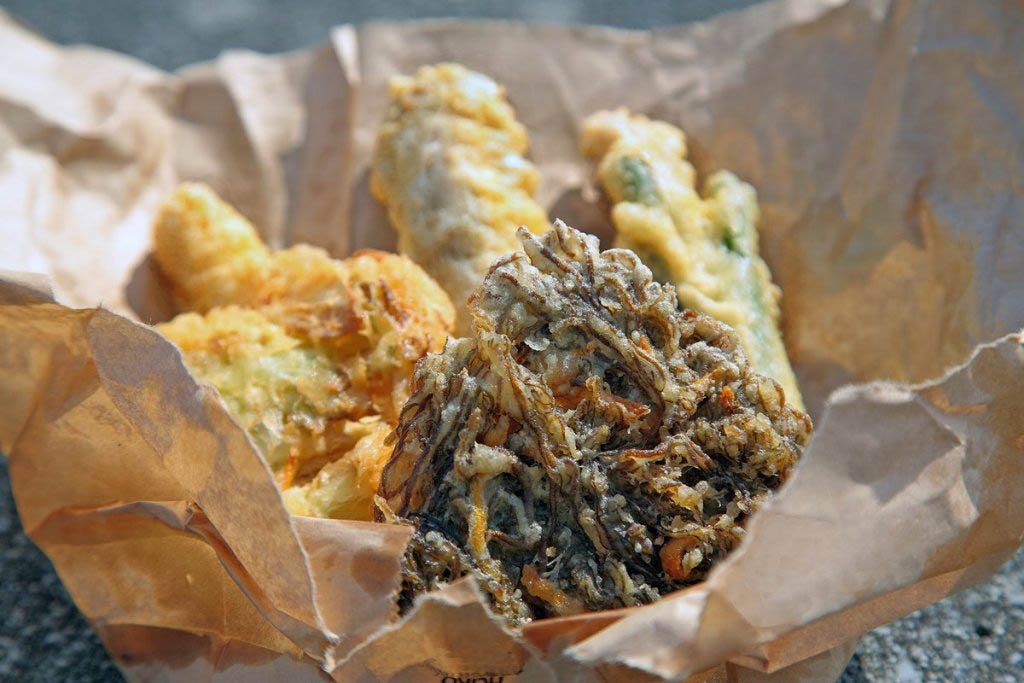 Tempura can be found throughout Japan, but like many other things, Okinawa does it a little bit differently. While tempura is usually proteins and vegetables fried in a light, crispy batter and served with a dipping sauce, Okinawa's version features a richer, heartier batter that is seasoned. Both locals and visitors line up to pick up this delicious snack, which is great to eat on the go. While visitors can enjoy tempura standards like fish and squid, they should also try local specialties like goya (bitter gourd) and mozuku seaweed.
Fresh seafood at Imaiyu Market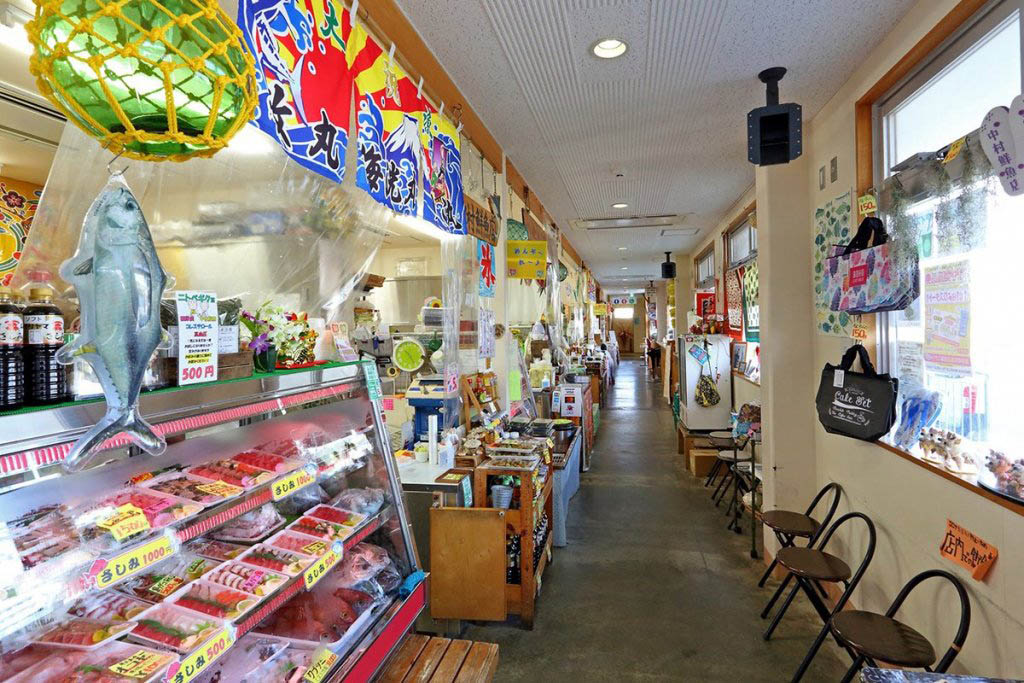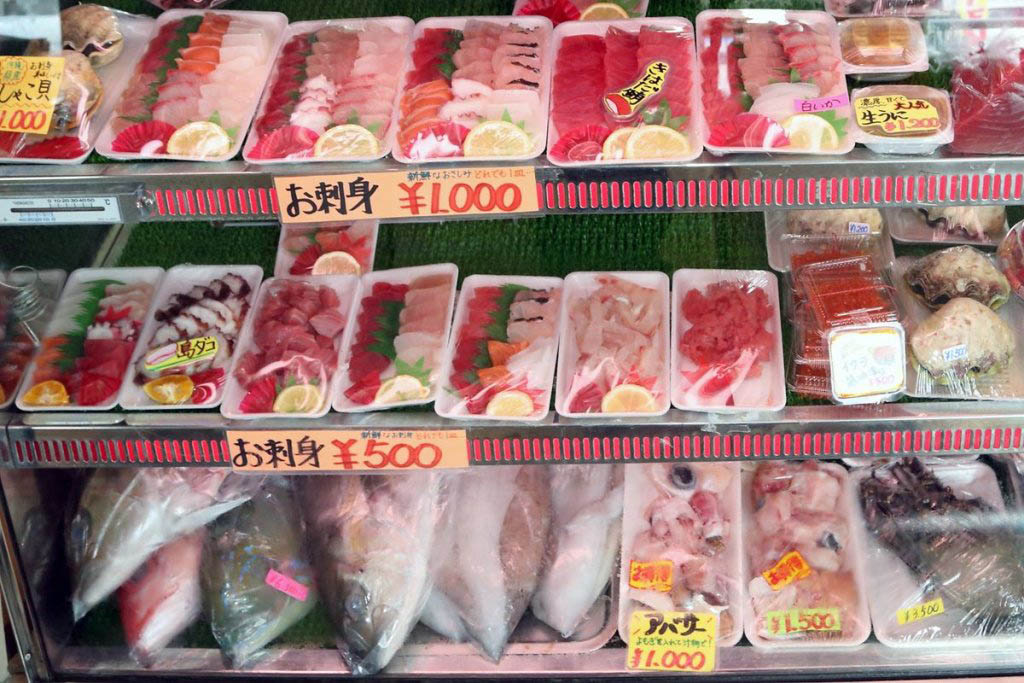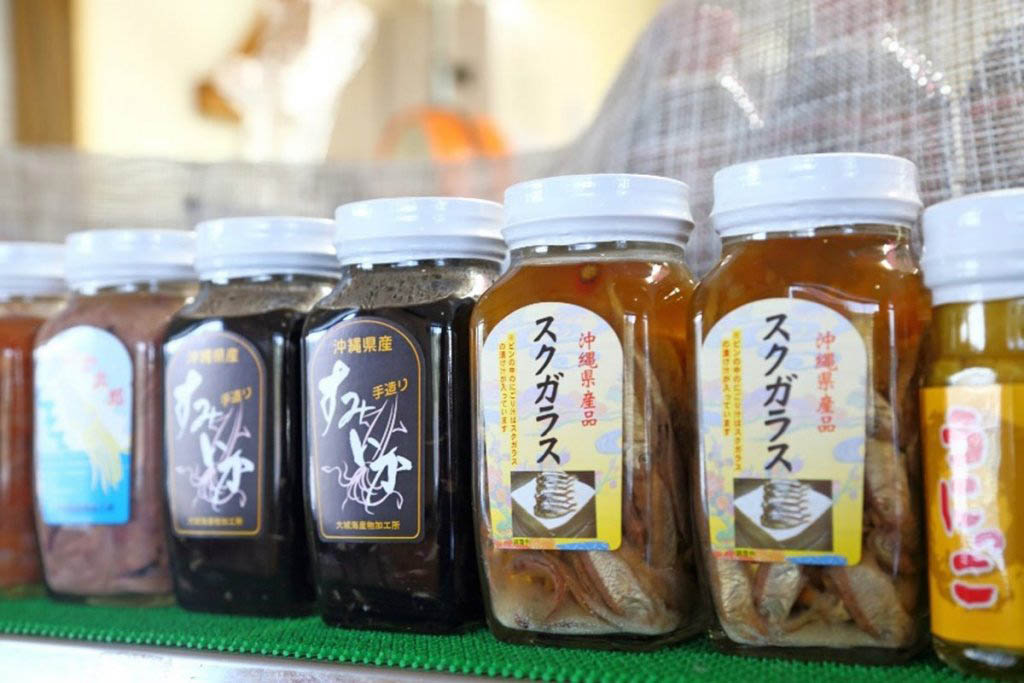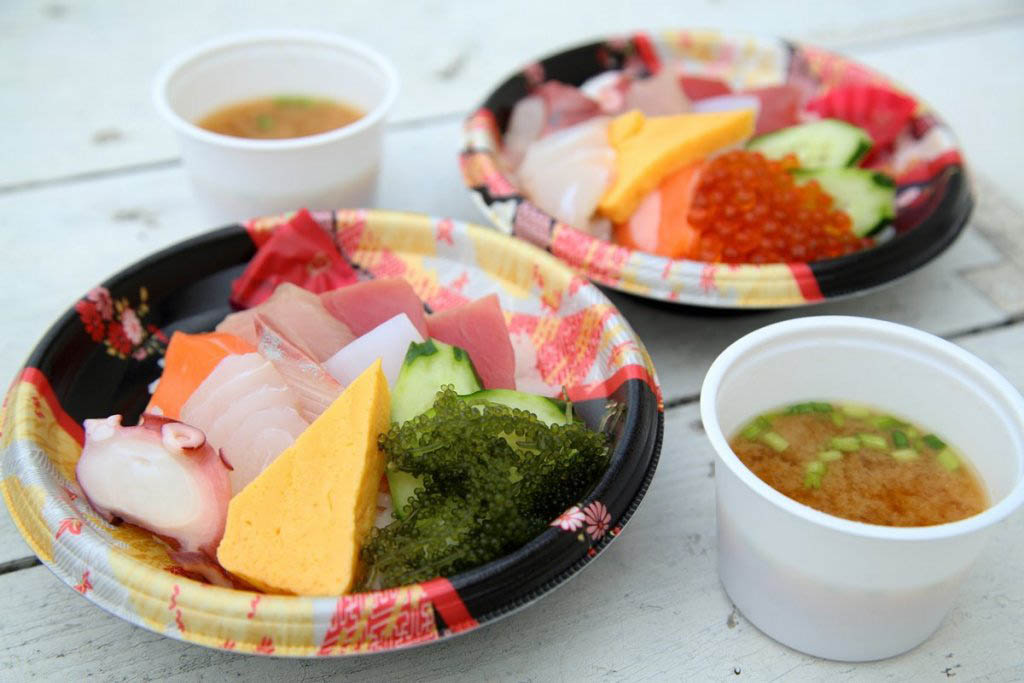 For fresh seafood, there's no better place to visit than the Ojima Imaiyu Market. Inside you'll find a collection of independent stores selling fresh-caught seafood and other delicious souvenirs at affordable prices. To make the most of local seafood, visitors should purchase a rice bowl topped with sashimi from the market. Grab a set with soup and dine on the terrace outside while looking out on the nearby seaside.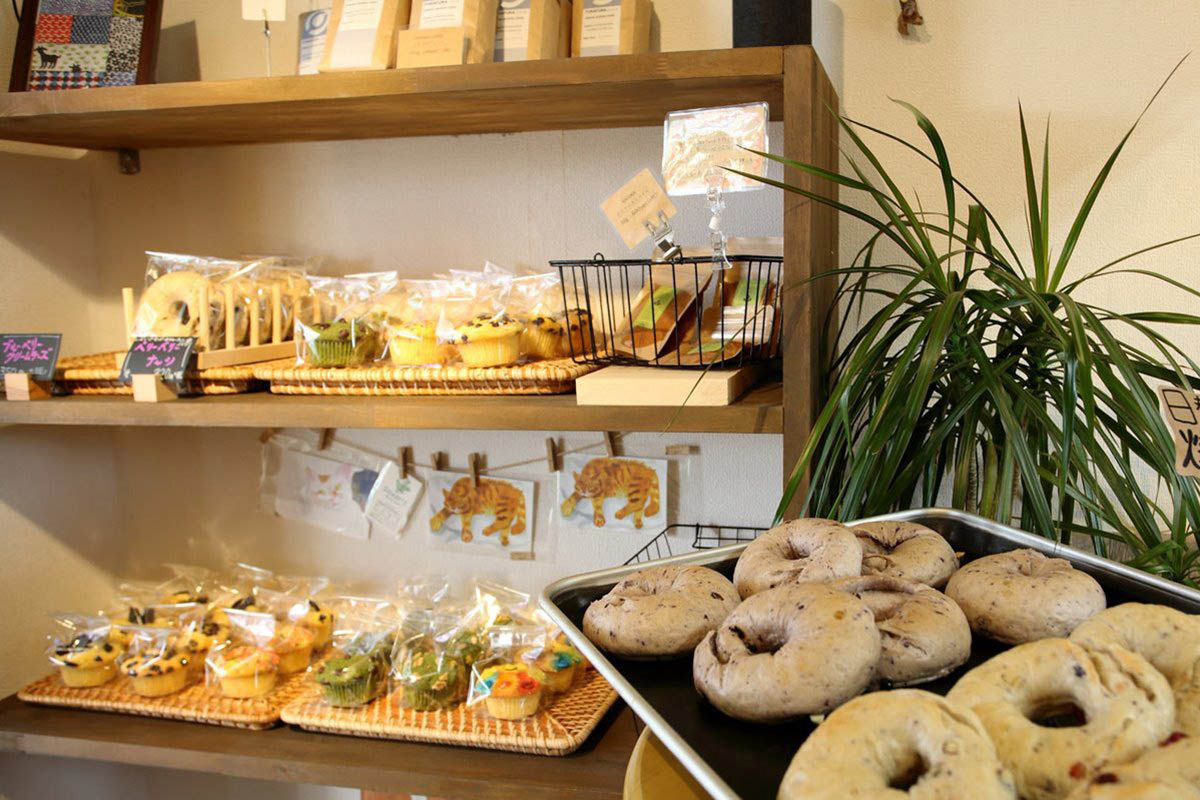 For those with a sweet tooth, pay a visit to Fisherman's Coffee Shimae. Enjoy a cup of hand-dripped coffee made with beans from Yamada Coffee Okinawa, as well as fresh baked goods like bagels, muffins, and more.

Address
19-9 Ou, Tamagusuku, Nanjo City, Okinawa Prefecture
Witness the beauty of the world under the waves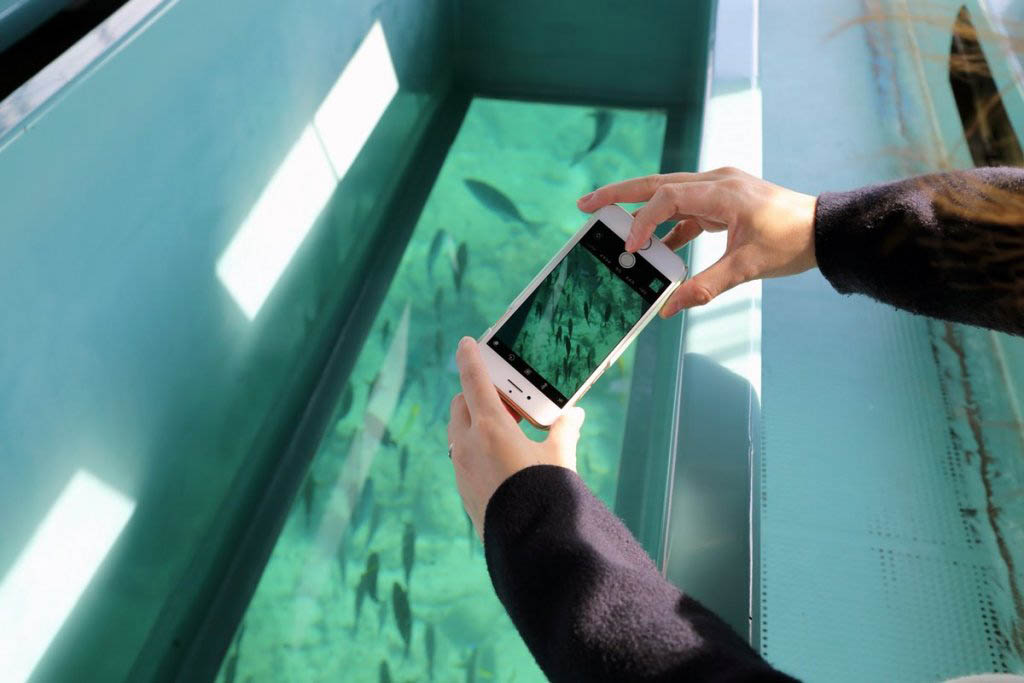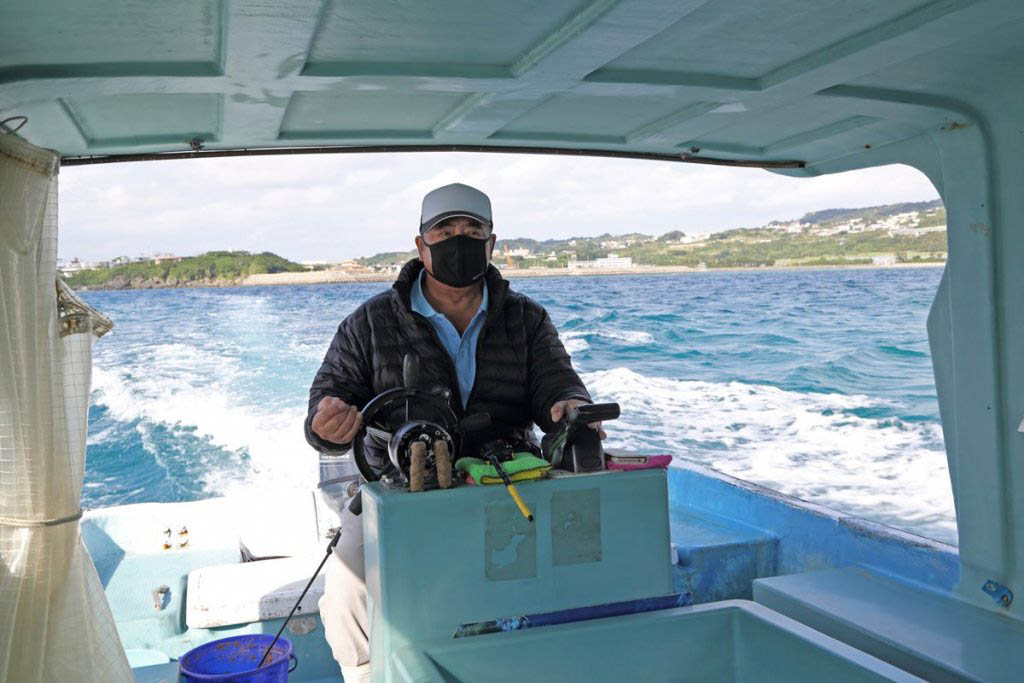 To take a closer look at the diverse marine life that inhabits the waters around Ojima Island, hop aboard the Ojima Glass Boat cruise. The boat features a glass bottom, giving visitors the chance to see coral, colorful tropical fish, and—if you are lucky—sea turtles. The captain is happy to share his knowledge of the sea and its inhabitants, and cruises are 30 minutes.
Explore on island time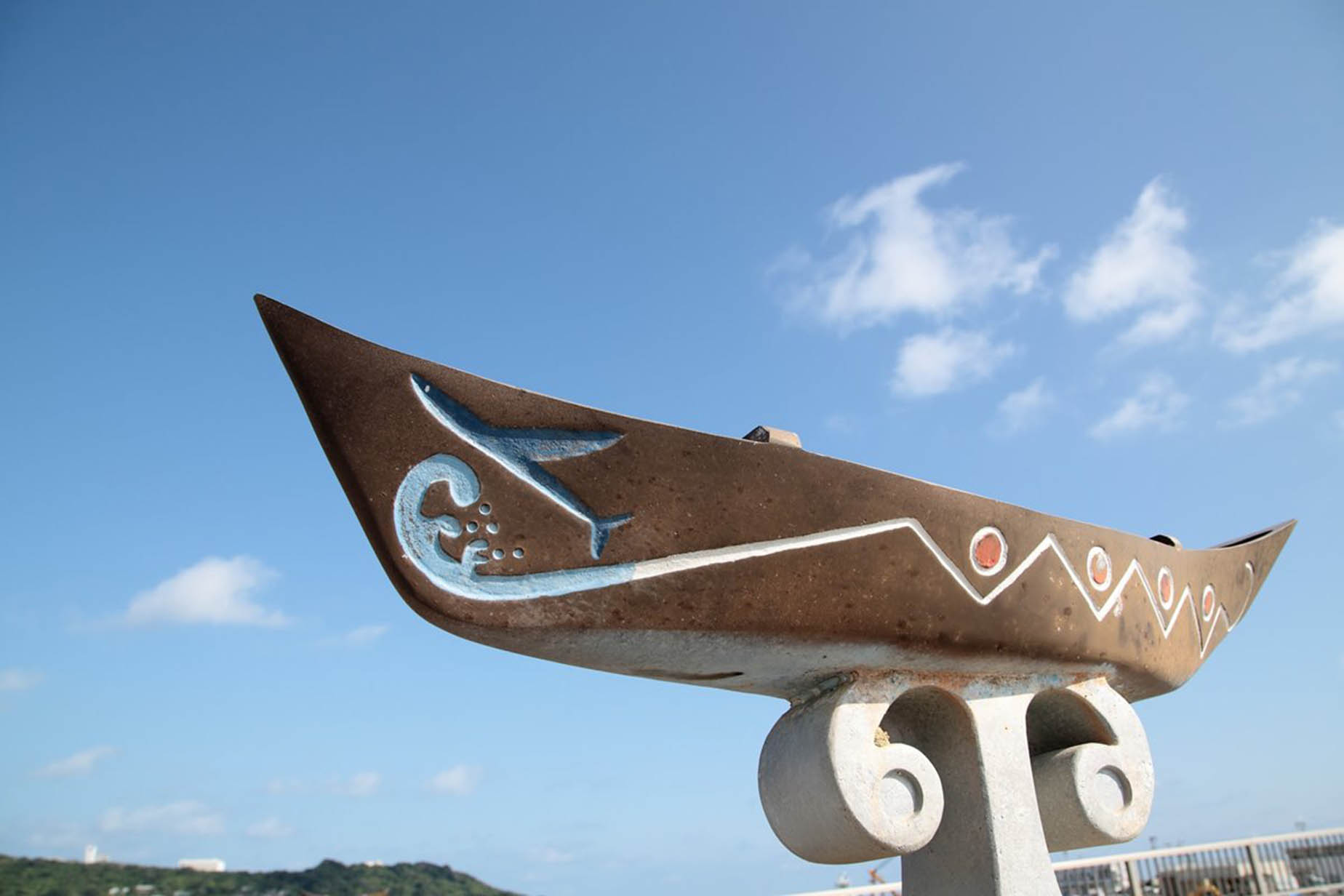 Though small, Ojima Island has plenty to see and do. Sample some local specialties, enjoy seaside views accompanied by cats, and explore the island at your own pace.
Posted on 2021/6/2
Last updated 2021/12/20
Text by Yumi Miyoshi
Freelance web editor and writer, born in Kagawa and lives in Okinawa for 6 years. Writes mainly about Okinawa's sightseeing, gourmet, and economy.