Shopping & Relaxation
Enjoy a Luxury Stay at a Villa Resort
Enjoy luxury on island time at these high-end Okinawan villas
For those who want to enjoy the many charms of Okinawa in private luxury, there's no better choice than a stay at a villa resort. In addition to the amenities and services one would expect from a private villa, these luxe venues are the perfect base for exploring Okinawa, and to rest and relax in between adventures.
Hoshino Resort Risonare Kohamajima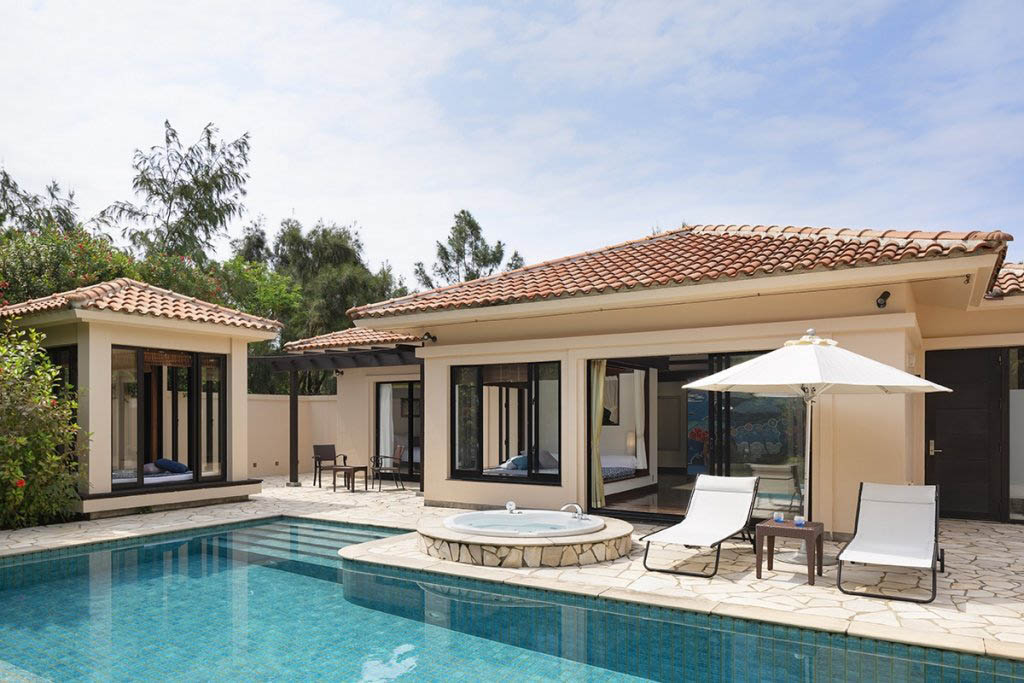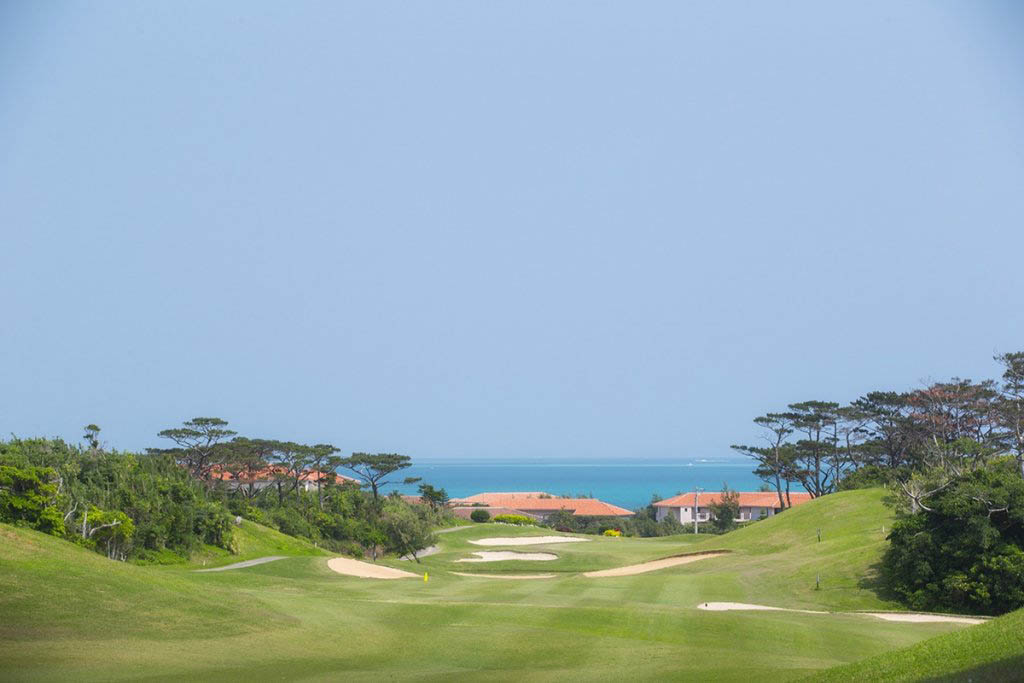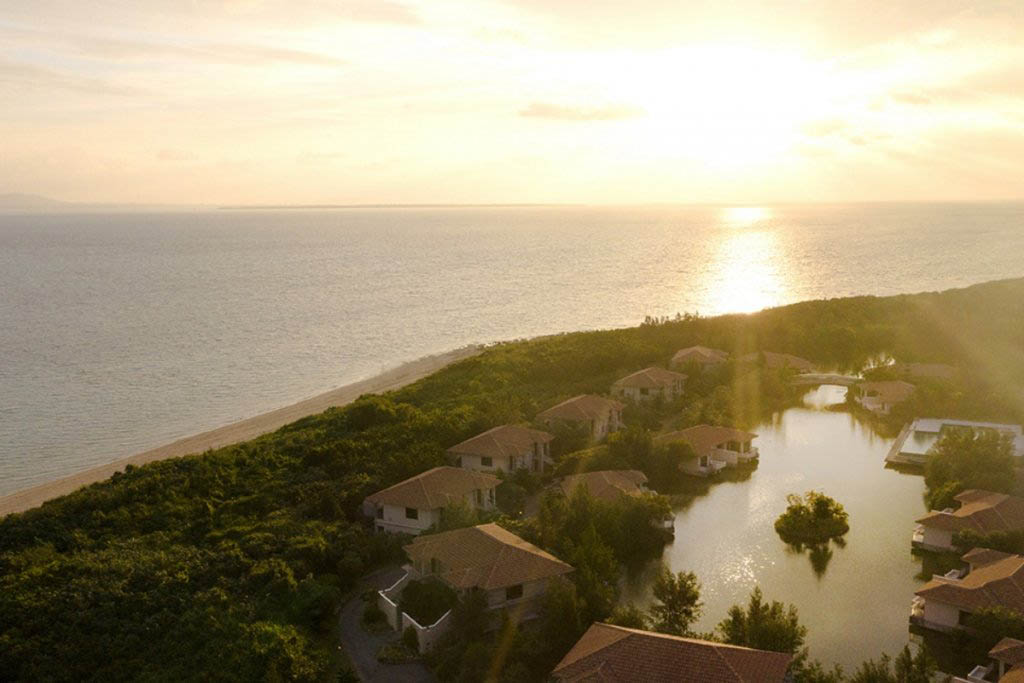 Risonare Kohamajima is a villa operated by Hoshino Resorts, a master brand known for its high service quality in Japan. It opened in 2020 in Iriomote-Ishigaki National Park on Kohama Island. The island is certified by the International Dark Sky Places (IDSP) program, which makes it an incredible place for some stargazing. All guest rooms are villa-type suites, and the resort features a floating lounge, the access to which is limited to one group per day. There is also a "phantom island" close to the nearby shoreline that appears at low tide. Guests can also enjoy nature tours, or some time on the fairway at the nearby country club.

Hoshino Resort Risonare Kohamajima
2954, Kohama Island Taketomi Town,Yaeyama District, Okinawa Prefecture

Official Website
Halekulani Okinawa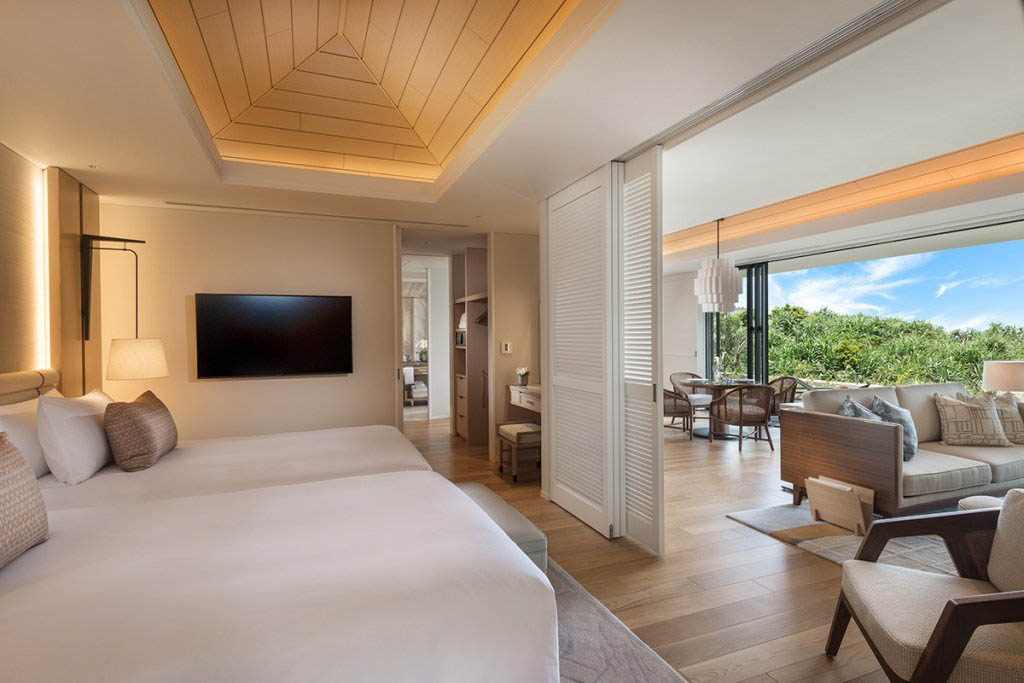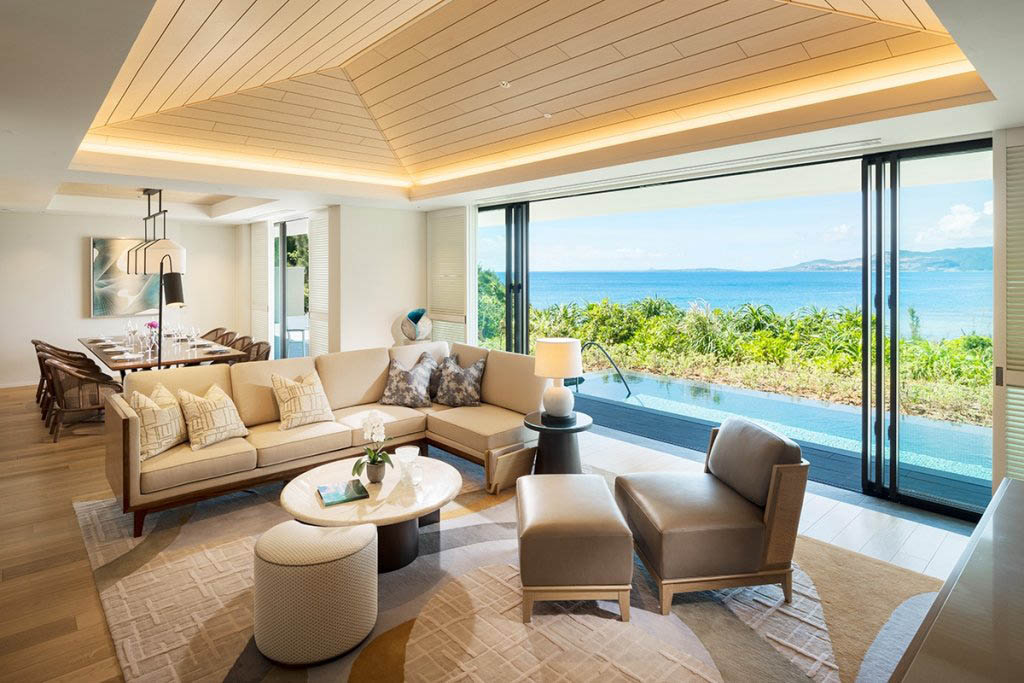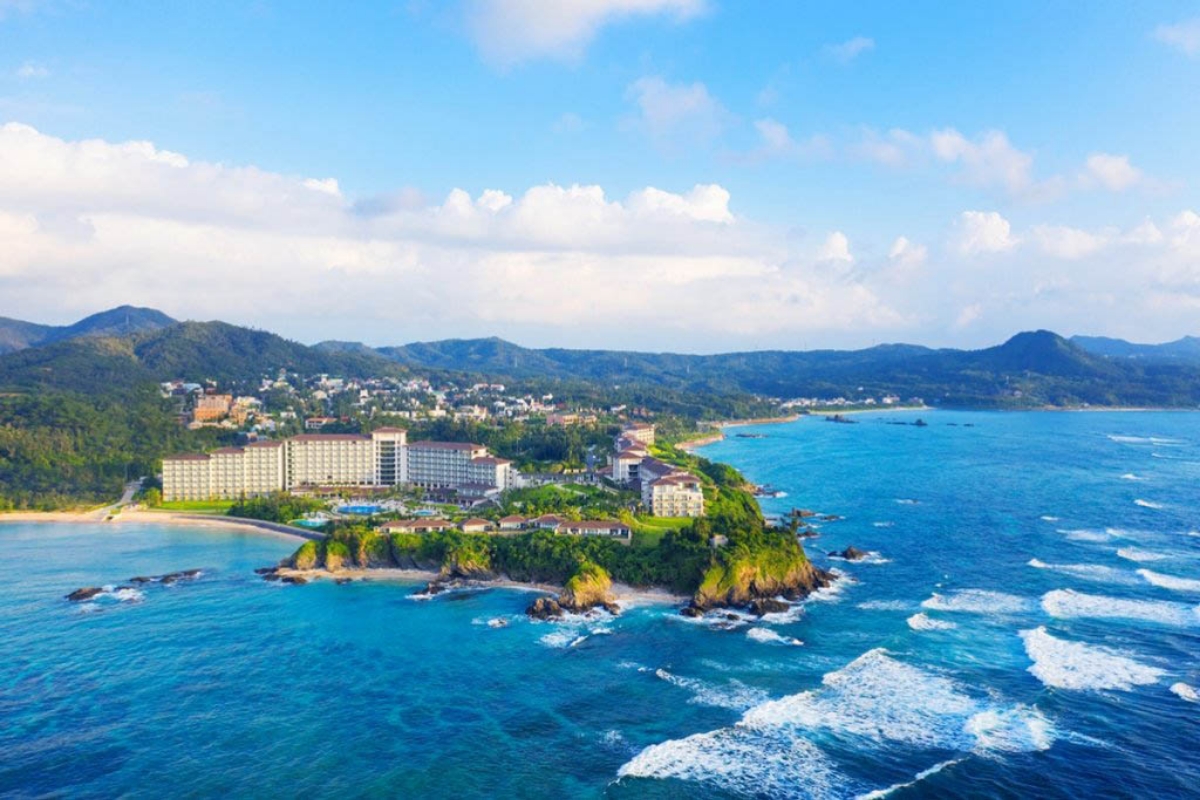 With a history of over 100 years in Hawaii, the luxury resort Halekulani opened its first overseas hotel in Japan in the village of Onna in Okinawa. All rooms, including villas with private pools and natural hot springs, have ocean views. Nature lovers will be especially pleased, as it's located on land that is part of a Quasi-National Park. Meals are prepared with carefully selected ingredients from Okinawa and elsewhere in Japan. Their Halekulani Okinawa Escapes program offers guests uniquely themed Okinawa experiences.

Halekulani Okinawa
1967-1 Nakama, Onna Village, Kunigami District, Okinawa Prefecture

Official Website
The Rescape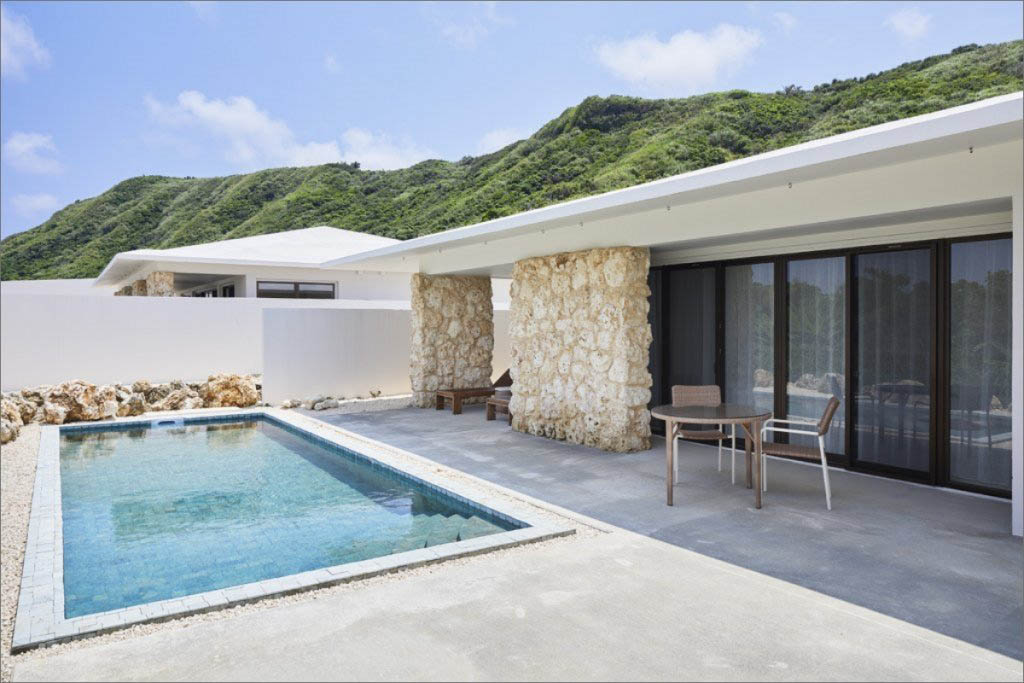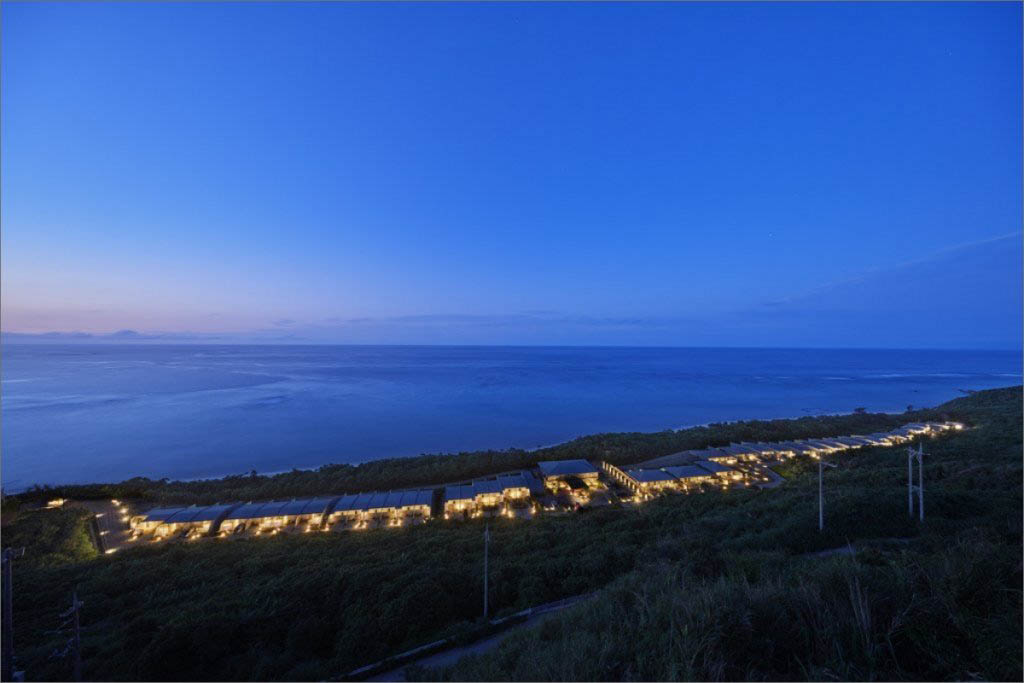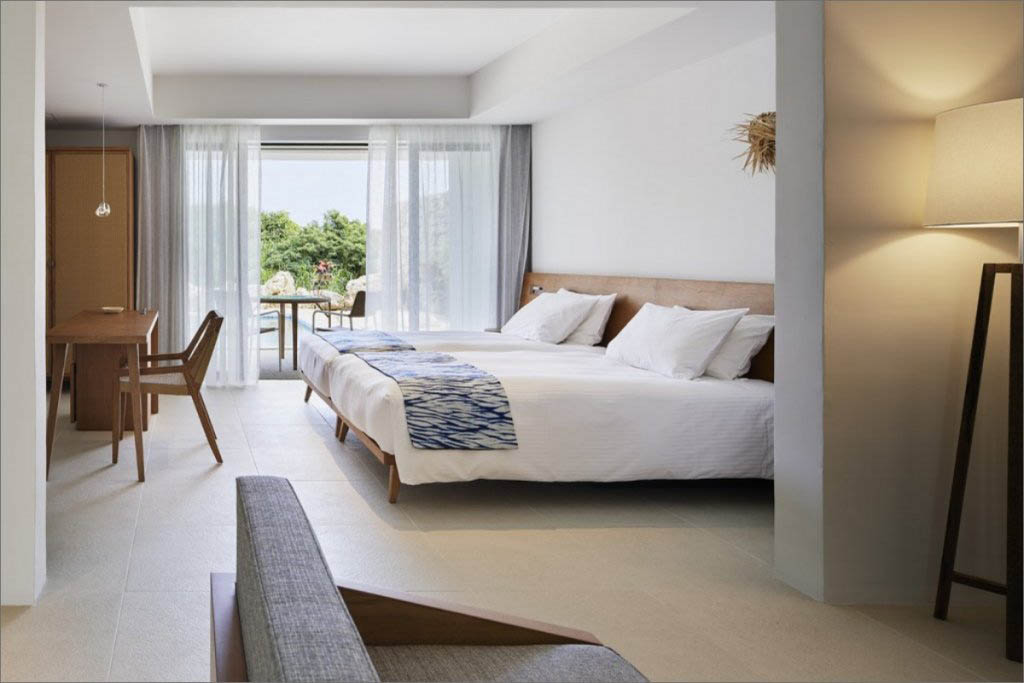 This hideaway resort blends into Miyako Island's unspoiled east coast, nestled along a natural white beach. The Rescape has 40 guest rooms of nine different types, all with a superb view of the famous "Miyako Blue" ocean, in family-friendly private villas. Visitors can enjoy a hands-on spear-fishing tour, starry sky observation, trekking in the wilderness surrounded by virgin forest, and the "luxury of doing nothing.

The Rescape
1901-1 Nagama Gusukube, Miyakojima City, Okinawa Prefecture

Official Website
The Hiramatsu Hotels & Resorts Ginoza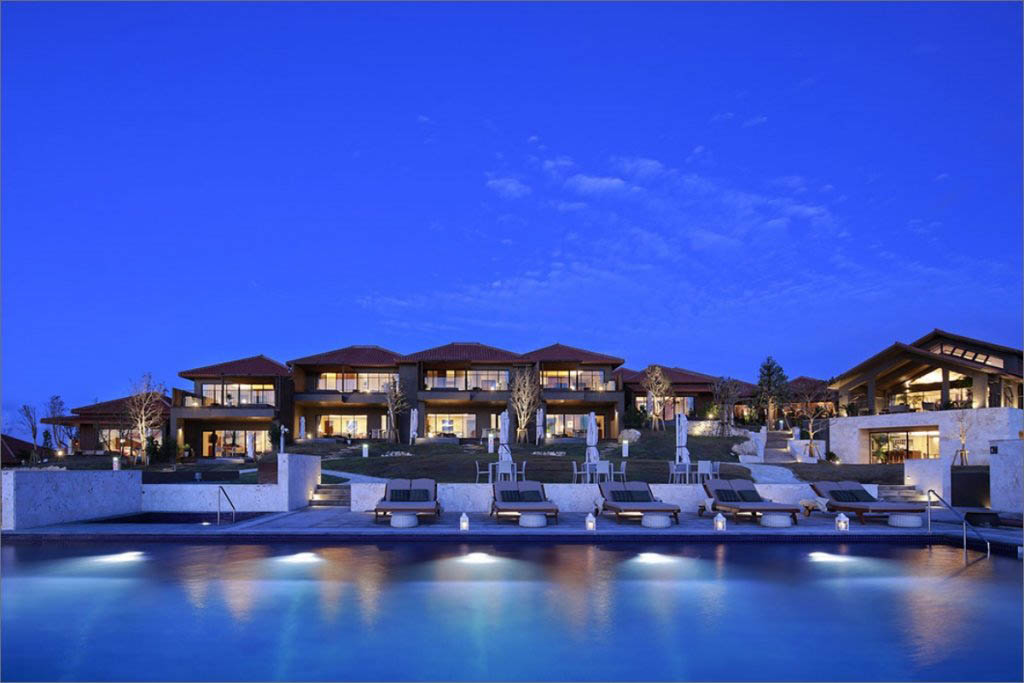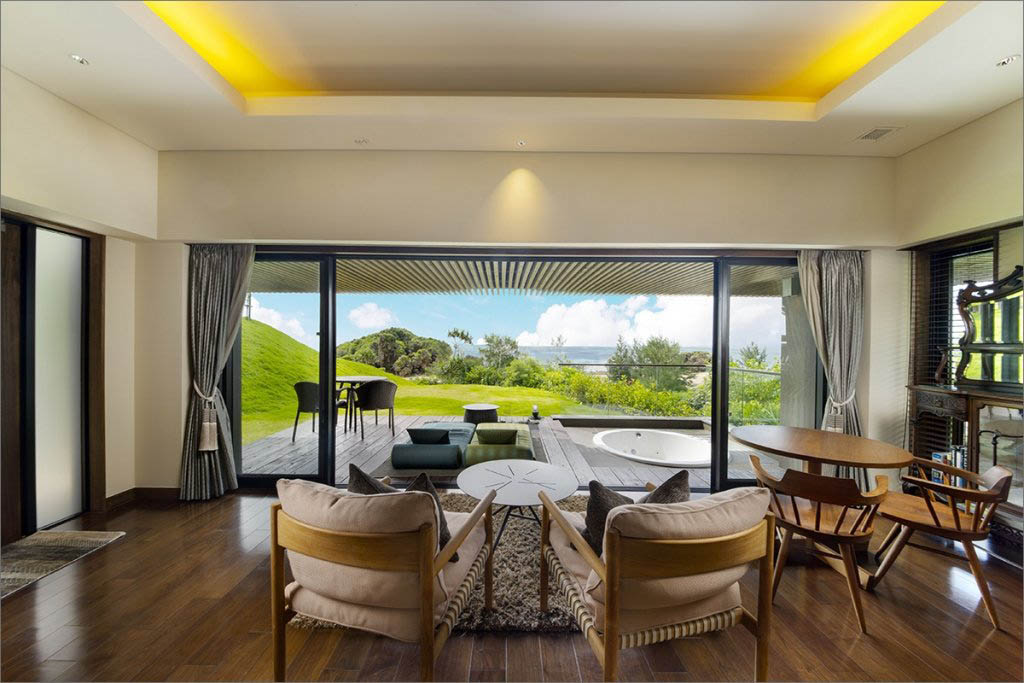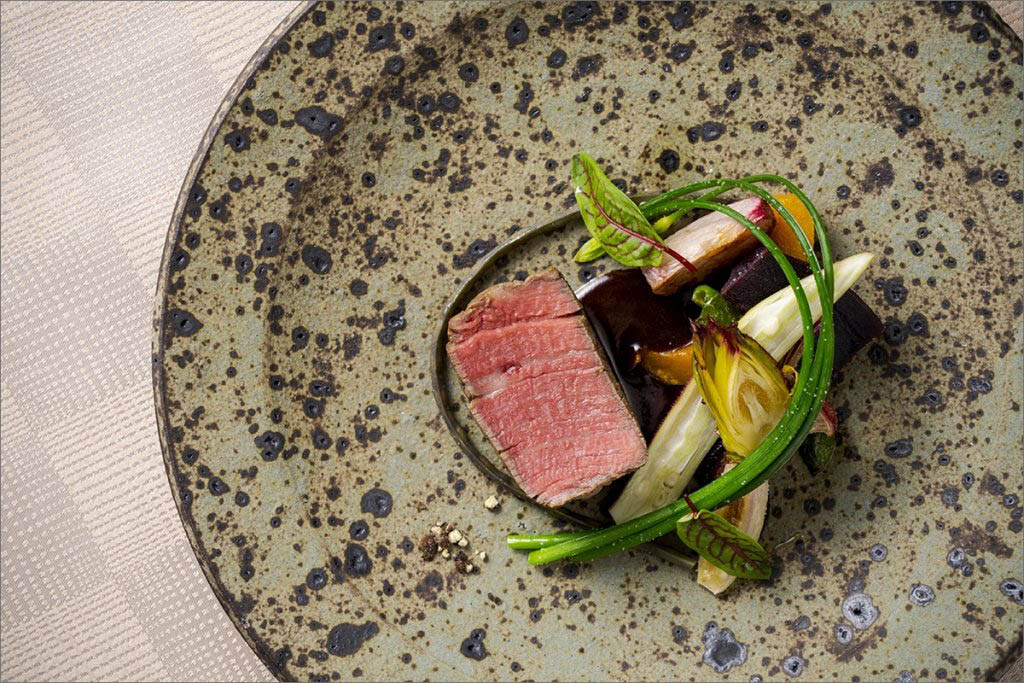 This exclusive resort on the coast of Okinawa's main island has only 19 guest rooms, all with a whirlpool bath on the terrace. The resort's seaside scenery is complemented by Ginoza's lush, subtropical greenery. Another highlight are the meals prepared by Hiramatsu, Japan's leading luxury restaurant group. Meals are French and Italian fusion composed of carefully selected, seasonal ingredients from around the country, and are sure to leave a lasting impression.

The Hiramatsu Hotels & Resorts Ginoza
1425 Matsuda, Ginoza Village, Kunigami District, Okinawa Prefecture

Official Website
Le Cana Motobu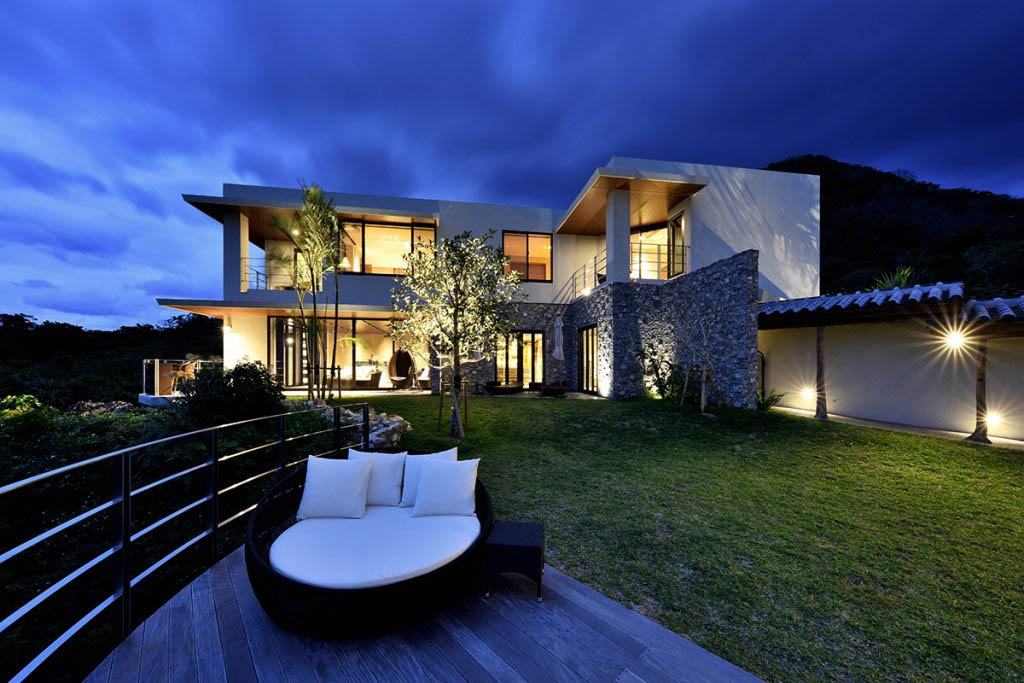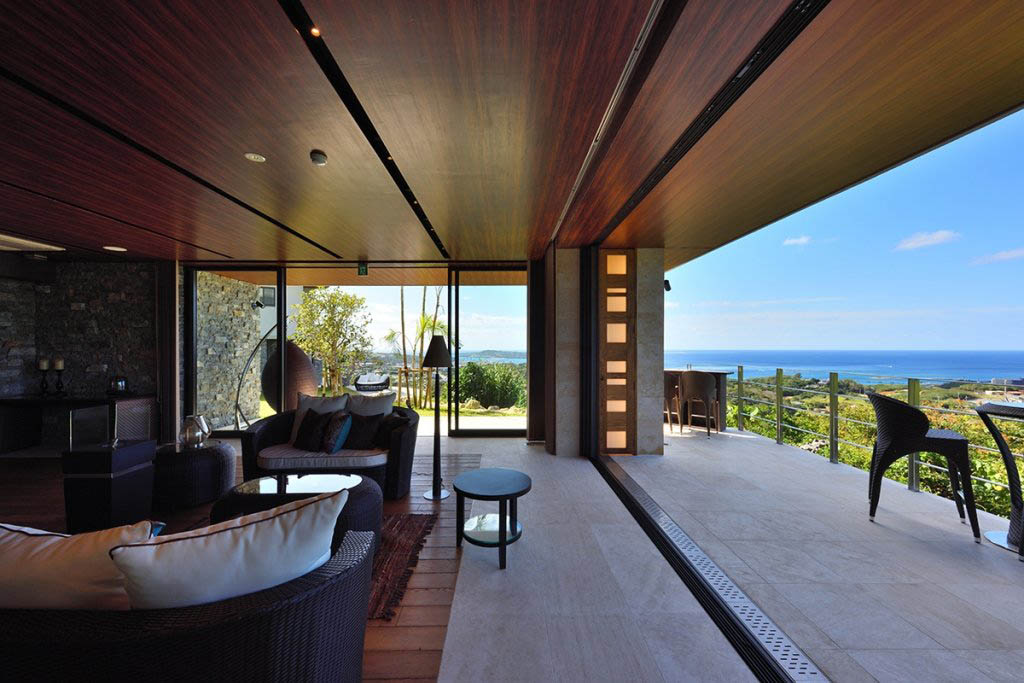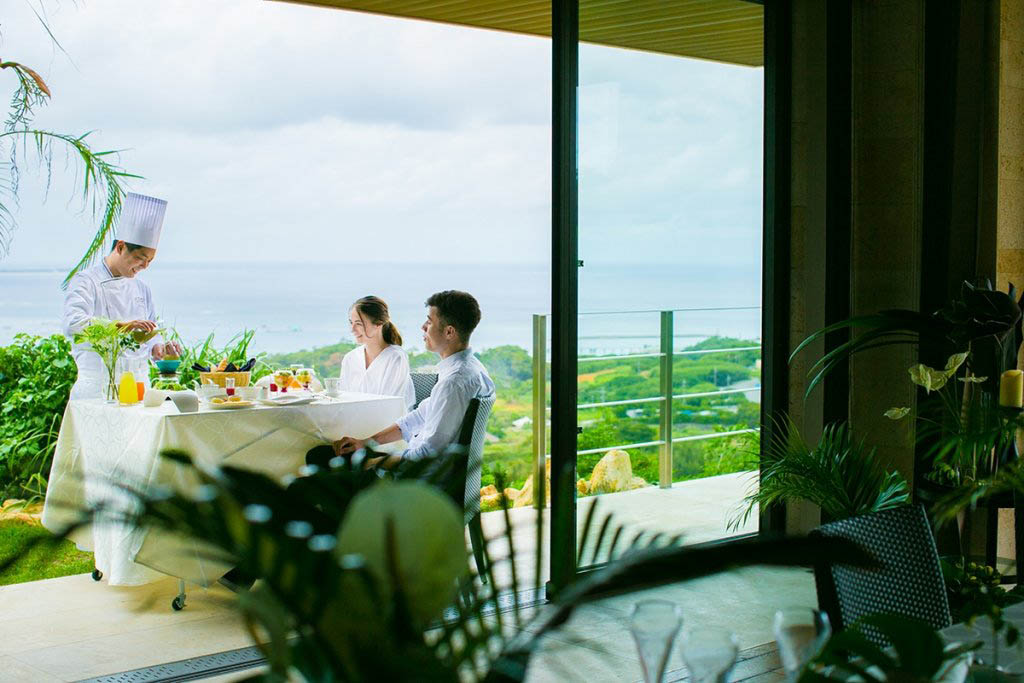 This inn in a Quasi-National Park in northern Okinawa offers absolute privacy, because the resort is reserved for a single group at a time. The three rooms on the grounds offer panoramic ocean views, and all the luxe amenities one would expect. In addition, a personal chef prepares a creative French full-course meal in front of you using Okinawan ingredients for what is sure to be the ultimate highlight of the trip for your tastebuds.

Le Cana Motobu
1426-30 Yamasato, Motobu Town, Kunigami District, Okinawa Prefecture

Official Website
Posted on 2020/9/30
Last updated 2021/12/20
Text by Kari Valtaoja
Kari Valtaoja is a native of Finland who has made Okinawa his home for the last 40 years. He has experience working as a writer, editor, and publisher for nearly 50 years.