Tsuken Island
Central Okinawa Main Island
Fertile fields meet calm seas on Okinawa's Carrot Island
A short trip by high-speed boat takes visitors to Tsuken, an island with rich, fertile soil, sandy beaches, and oceanfront barbecue options. Tsuken Island is prized for its cash crop of carrots, considered to be among the sweetest in Japan. Enjoy a quirky carrot-themed island adventure as you swim, snorkel, and explore the beautiful natural setting of Tsuken Island.
About Tsuken Island
Tsuken Island is blessed with white sand beaches and mineral-rich soil suited for growing root vegetables, giving it the moniker "Carrot Island." Just shy of two square kilometers, Tsuken Island is mostly flat and easily traversed by bicycle. Farmland covers 80 percent of the island, with 60 percent of that dedicated to growing carrots.
The Carrot Island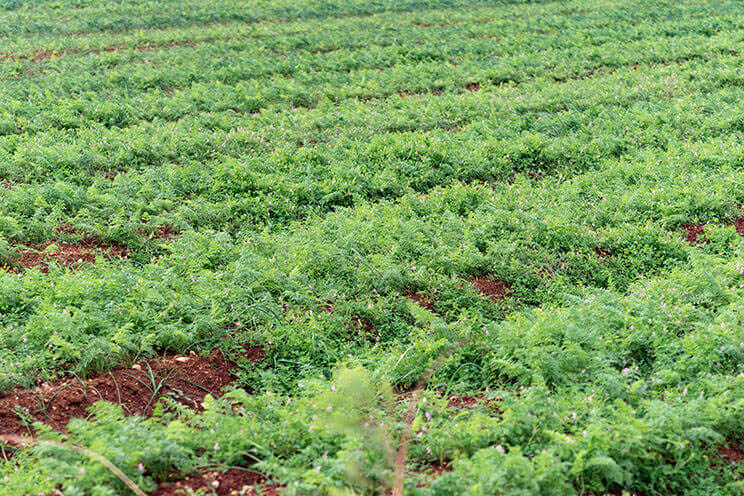 The plump Tsuken Carrot is renowned for its sweetness, and carrot-based salad dressings, roll cakes, and even cider make for popular souvenirs throughout the year. No trip is complete without admiring the ocean view from the island's novel carrot-shaped observatory. Tsuken Island is also famous for the chikin-dekuni(Tsuken-radish), a sweet, soft radish perfect for pickles.
Beautiful beaches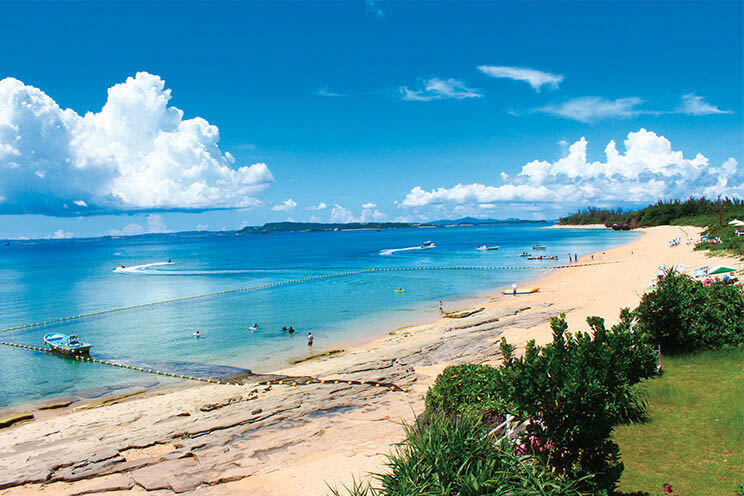 Stretching over one kilometer, Tomai Beach on Tsuken Island's west coast is one of the largest natural beaches in Okinawa. The sheltered waters of Nakagusuku Bay make Tomai Beach an excellent place for families to swim and snorkel, and some businesses and accommodations near the beach offer food-and-equipment-inclusive barbecue packages. Visitors to Yajiri Beach on the north coast can walk through shallow, emerald waters at low tide to reach lush Afu Islet a short distance away.
Sightseeing on Tsuken Island
The relatively flat terrain makes cycling around the island easy. Rent a bike near Tsuken Port and cycle towards the sacred Hotuga Well, a cliffside spring near the sea, and the adjacent Maka Shrine, which attracts worshippers hoping to bear children. The red-brick ruins of Okinawa's first lighthouse, built in 1896, can be seen on the southeast tip of the island.
Where to stay
Tsuken is a small island and accommodation is limited to a single campsite near Tomai Beach and a handful of pensions (minshuku) on the west side of the island and around the Tsuken Port.
Getting to Tsuken Island
Tsuken Island is around six kilometers south of the Katsuren Peninsula in Uruma on the main island of Okinawa, just 15 minutes by high-speed boat or 30 minutes by ferry from Heshikiya Port.