Ikei Island
Central Okinawa Main Island
Enjoy sea, sand, and family-friendly fun on beautiful Ikei Island
Ikei is a quiet island of sugar cane fields, fringed by warm, turquoise waters. Swim in the sea, relax on the beach, or explore some of the island's history. The island is accessible by road from the Katsuren Peninsula. It is popular for its family-orientated beaches and marine activities.
About Ikei Island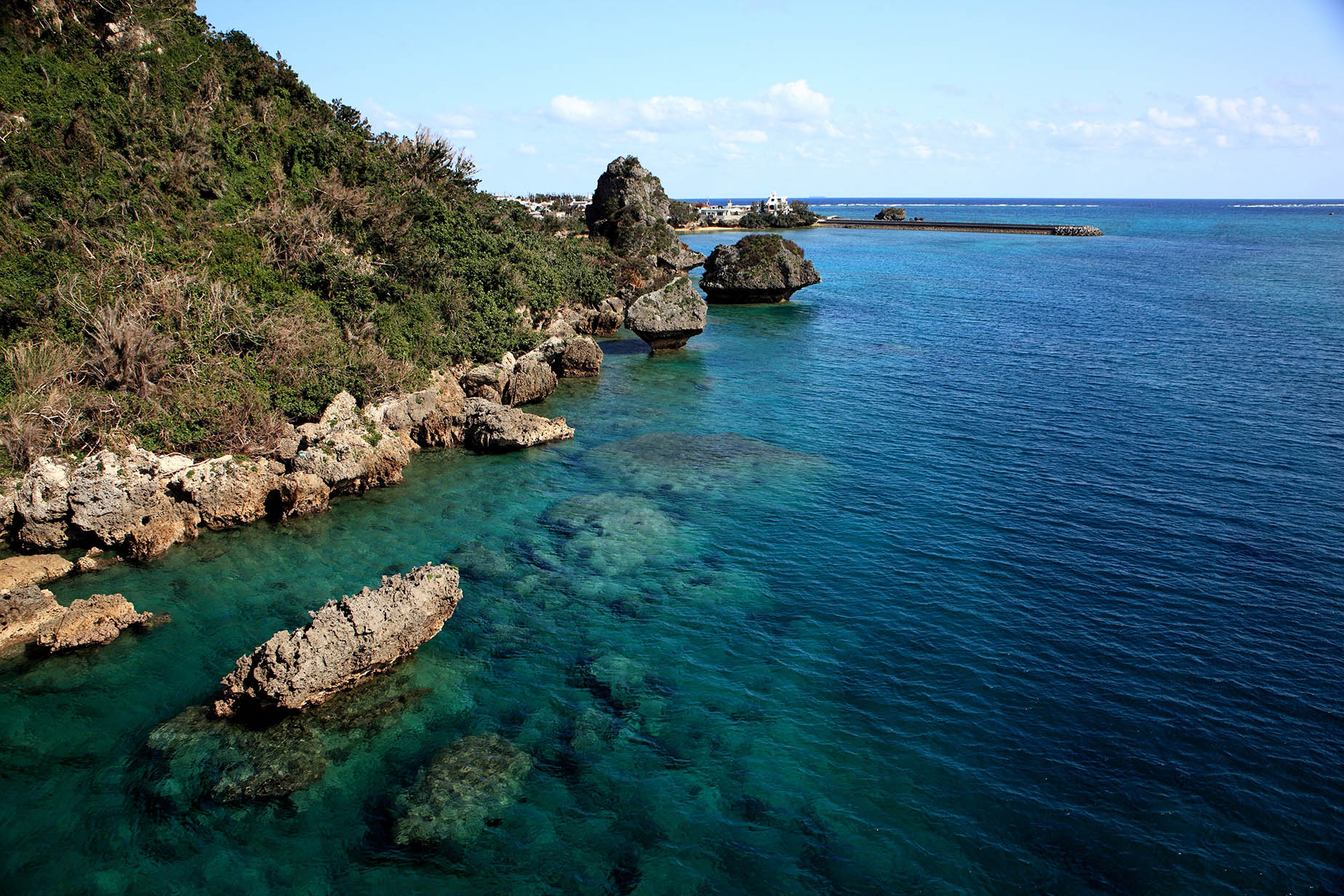 Ikei is the outermost of the larger, inhabited islands that comprise the Yokatsu Islands, just off the Katsuren Peninsula. This small, low-lying island is connected to neighboring Miyagi Island by bridge.
Family-friendly resort beaches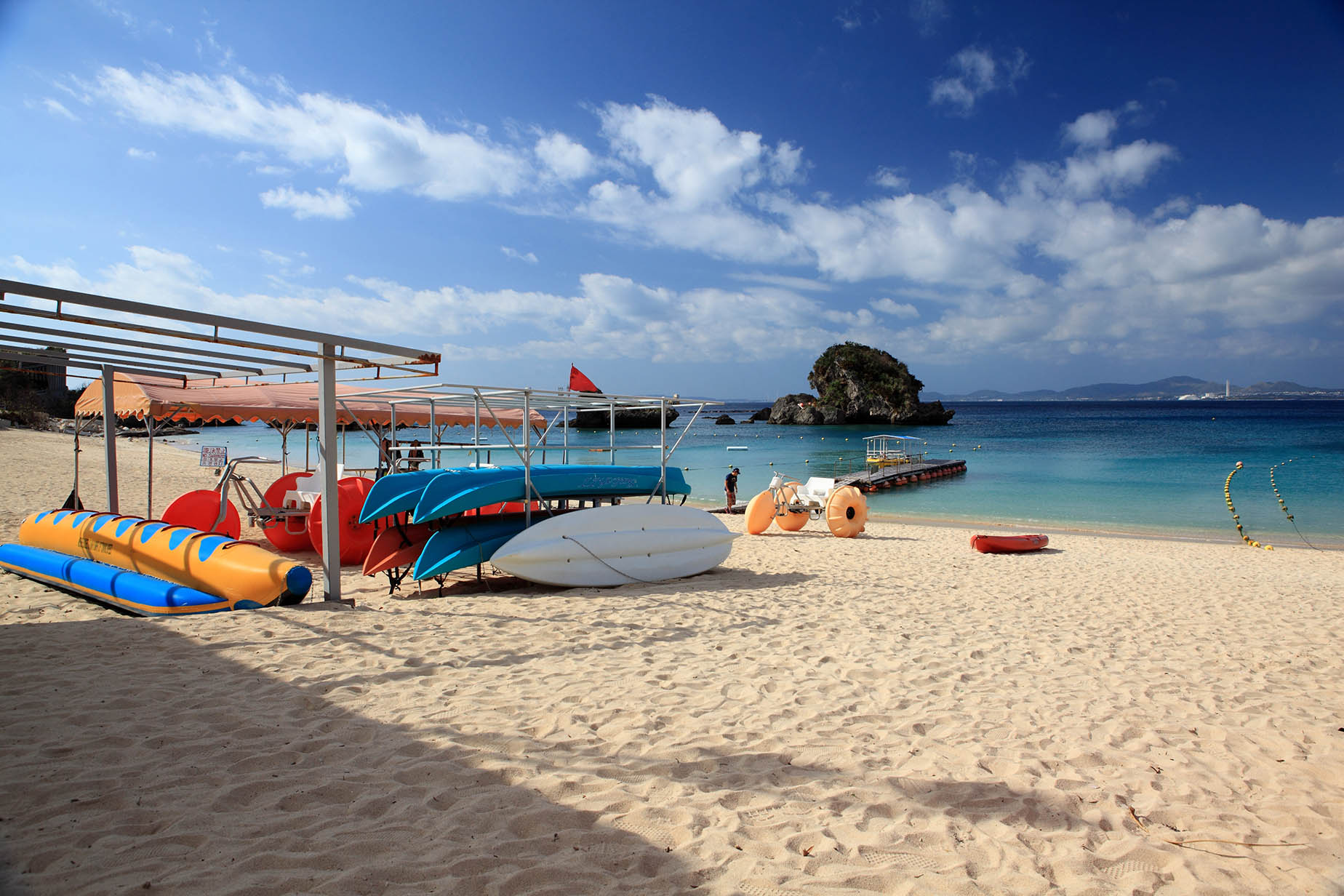 Ikei Beach is a small, sandy cove that is ideal for family fun. The waves are gentle here and there is a designated swimming area supervised by lifeguards. Various marine activities are available at the beach, including banana boats and jet skis. Visitors can also rent paddle boats and kayaks.
Many vibrant subtropical fish inhabit Ikei Beach's transparent waters. Join a glass-bottom boat tour to catch a glimpse of butterfly fish and other marine life.
Beach barbecue
Visitors can rent full barbecue kits complete with charcoal, tongs, a beach tent, and a table at this beach, making it an ideal place to spend a leisurely day relaxing with friends or family. There is another beach on the west side of the island with transparent, temperate waters ideal for snorkeling.
Uncover island history
The Nakabaru archaeological site in the center of Ikei Island is a prehistoric site where evidence of multiple pit dwellings has been found. The site is thought to have been inhabited some 2,000 years ago. Visitors to the site can walk around several recreated dwellings to get a feel for what living conditions might have been like in prehistoric Okinawa.
Getting to Ikei Island
It takes about 45 minutes by car to reach the island from Okinawa-Kita IC, the nearest expressway interchange to the island. From Naha Airport to Ikei Island using the expressway, the total journey takes about 80 minutes.