Flavors of Okinawa
Okinawa's Premium Sugarcane Chocolate
Learn how one bean-to-bar chocolate shop utilizes local ingredients to make decadent treats
In 2014, Timeless Chocolate, a bean-to-bar artisanal chocolate shop and cafe, opened in Mihama American Village. They produce fine chocolates using specially selected cacao beans from around the world, and locally grown sugarcane. Their success has grown over the years, and their chocolates have become a popular gift for visitors. Their next challenge is to grow their own sugarcane, and provide their customers with the finest farm-to-bar chocolates.
Nuchigusui: medicine for life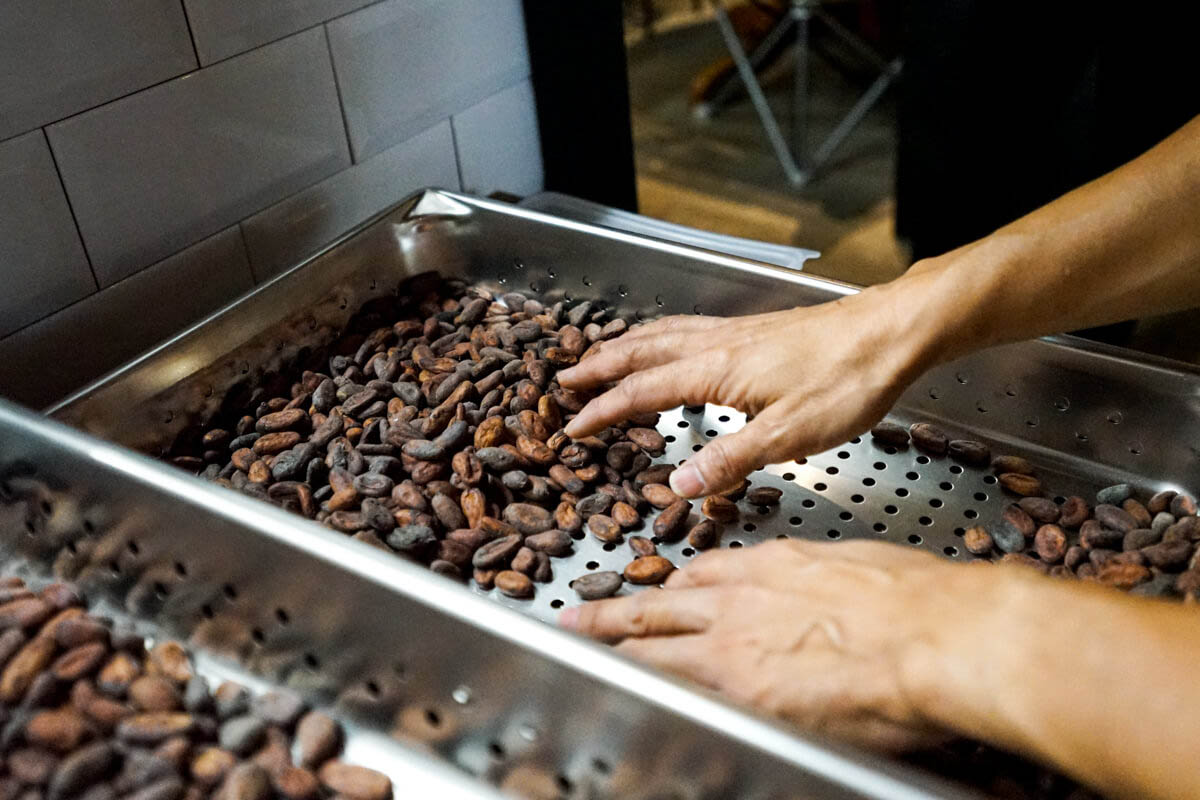 Chocolate is more than just confectionery. In the local Okinawan language there is a term, nuchigusui, which means "medicine for life," nutritious food that rejuvenates the mind and body. Cacao, the main ingredient of chocolate, is rich in polyphenols, dietary fiber, and essential minerals such as calcium, magnesium, iron, and zinc. By itself Cacao is bitter, but by adding sugar it becomes the luxurious chocolate we all know. The sugar used in Timeless Chocolate comes entirely from mineral-rich sugarcane grown in Okinawa Prefecture.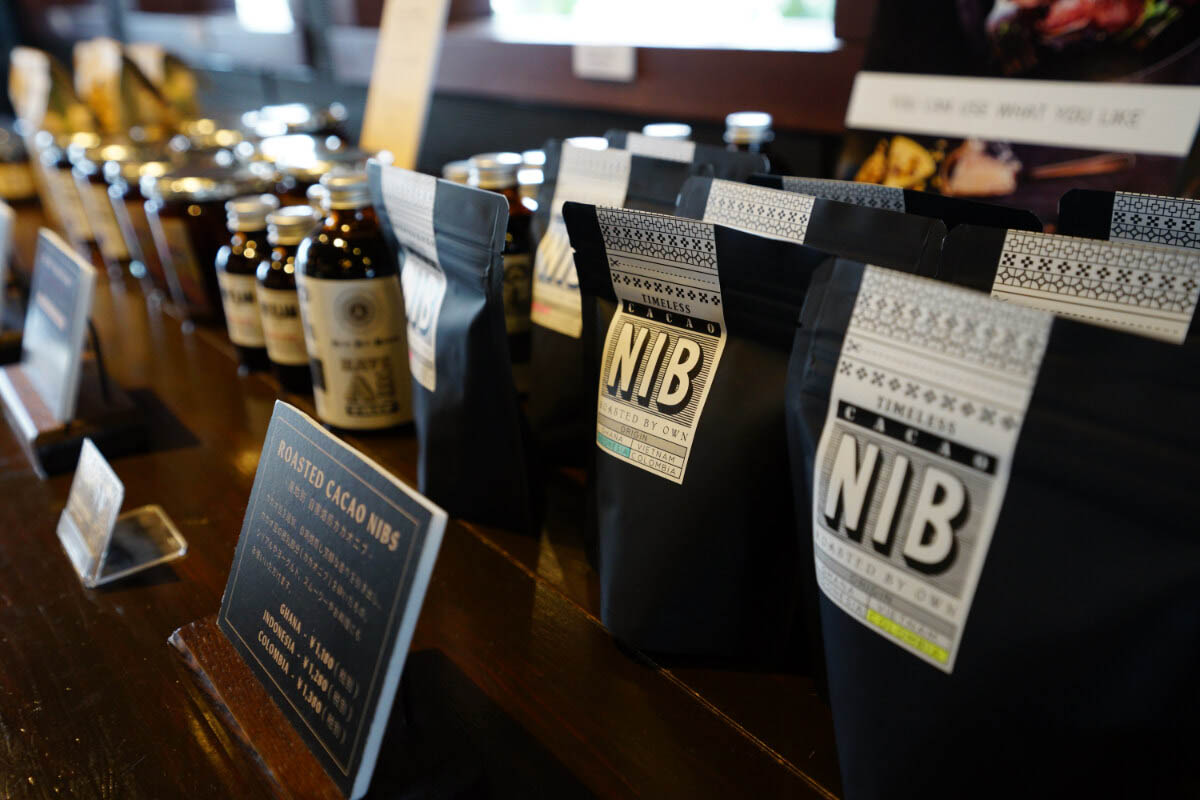 Masayuki Hayashi, the owner of Timeless Chocolate, had traveled worldwide researching coffee, in particular the compatibility of espresso and sugar. On his travels he discovered Okinawan sugarcane. Okinawa's coffee culture was already flourishing, so he thought he would begin a new venture: fine chocolate.

As with coffee beans and wine grapes, cacao beans grown in different parts of the world have different flavors. Roasting the beans in-house further enhances the flavors and aromas. The selected cacao beans are paired with the golden crystal sugar (zarame in Japanese) that is refined from the concentrate of Okinawan sugarcane juice. Timeless Chocolate has many repeat customers, especially among those who appreciate the high-quality chocolate that results from their nuchigusui philosophy.
Creating partnerships and success with Okinawan sugarcane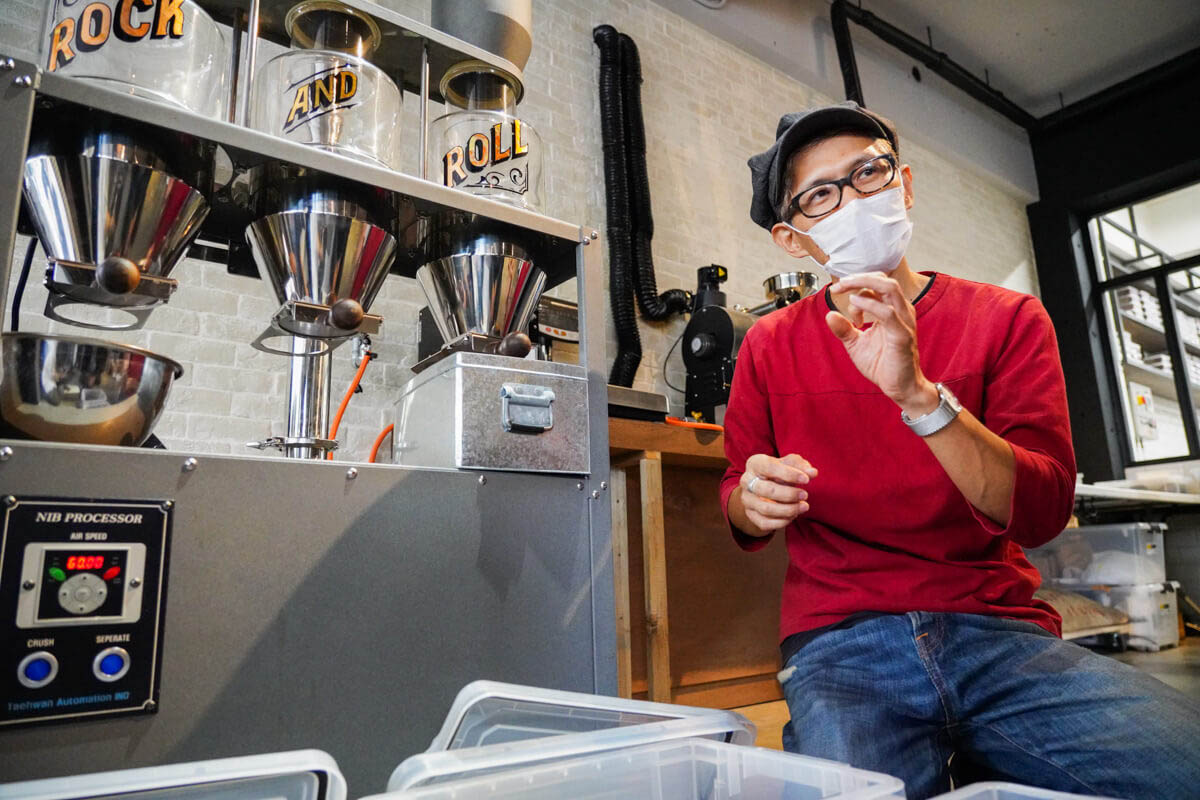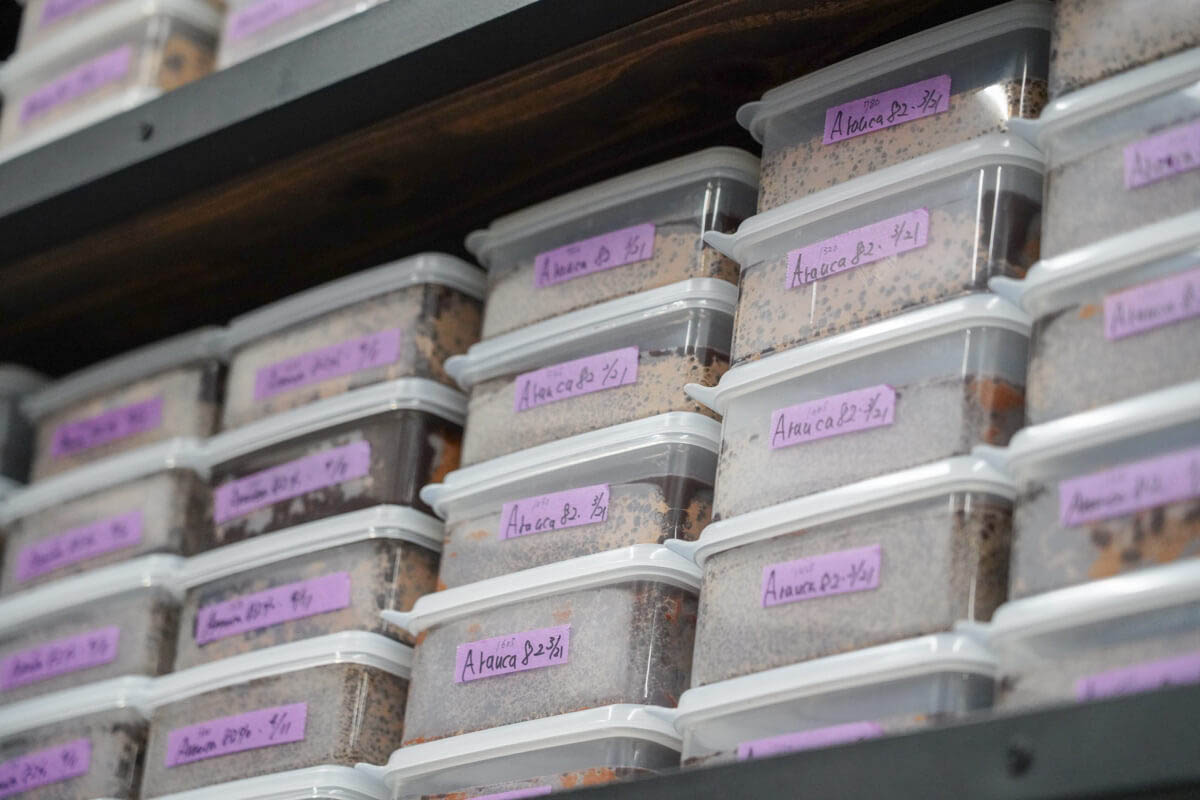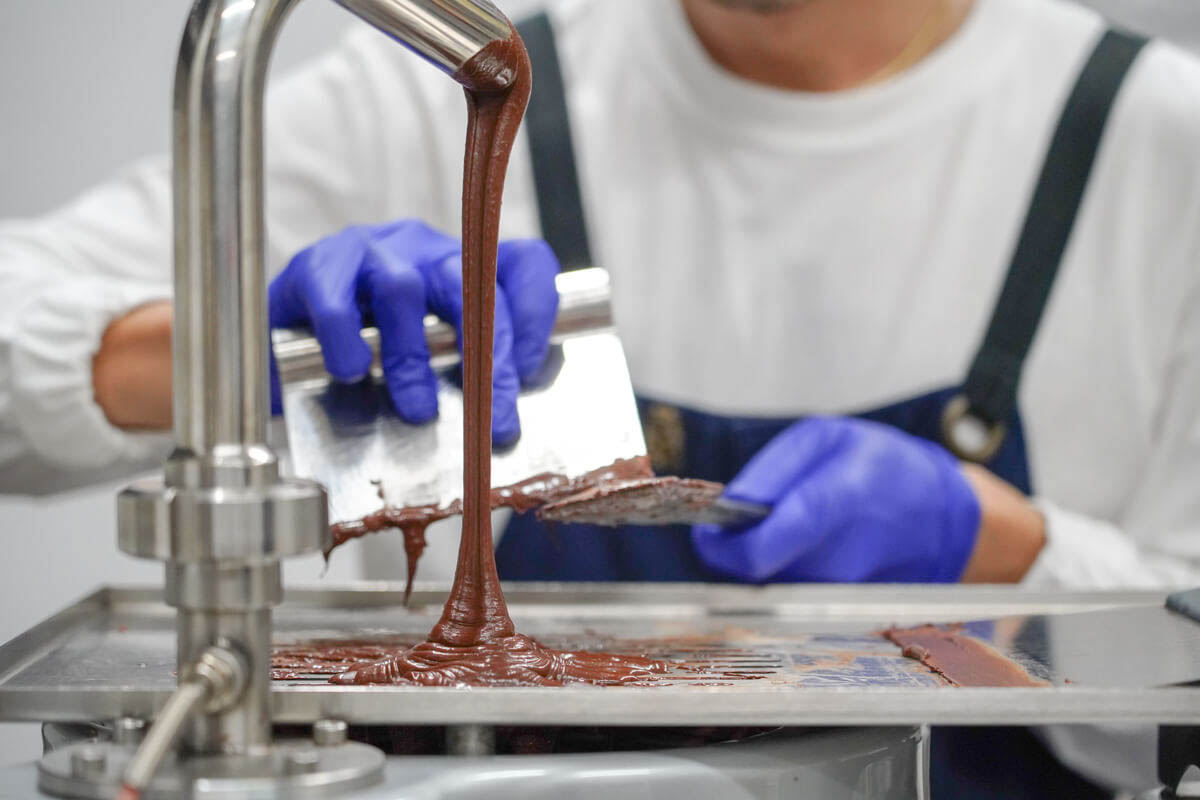 When I visited their new workshop on Chuo Park Avenue in Okinawa City, I was greeted by the sound of cacao shells and cacao nibs being separated, and the fragrant aroma from the roasting machine. In the refrigerated room, the staff diligently kneaded chocolate, before pouring it into molds. The shelves were filled with different types of maturing chocolate, and the place had a feeling of joy and discovery, almost like Santa's workshop.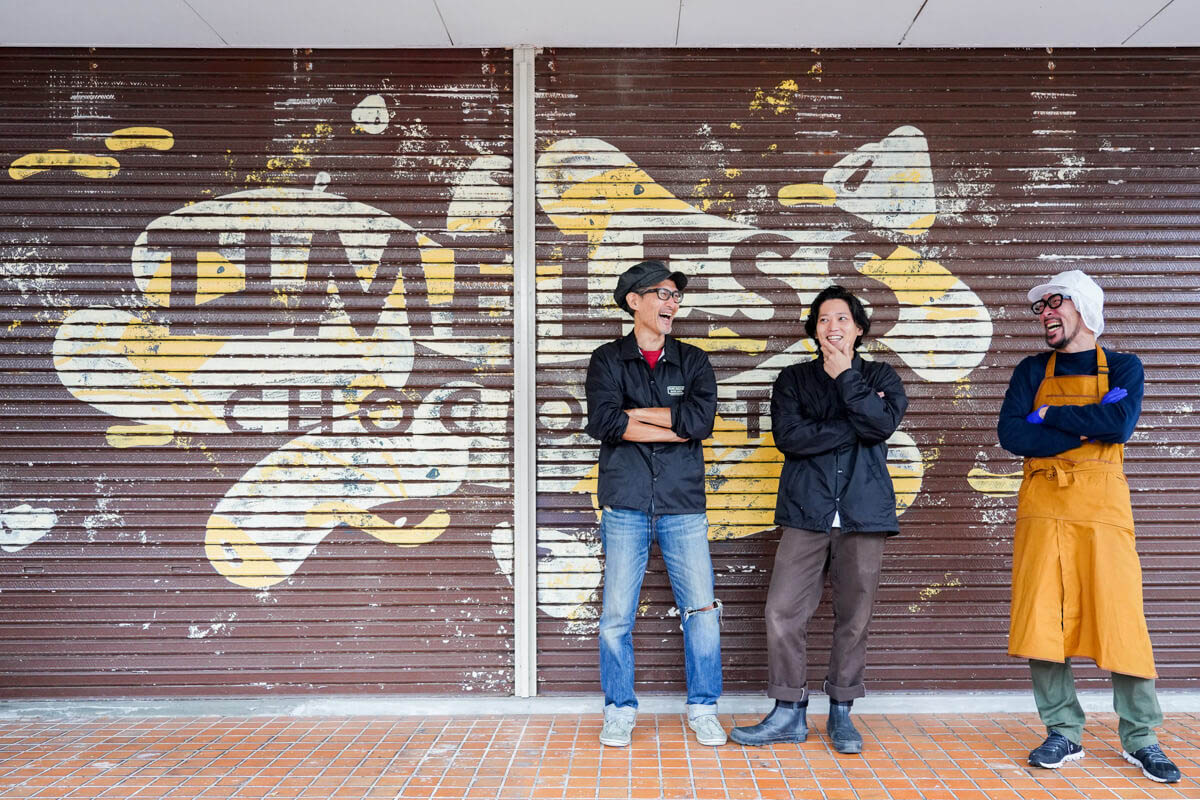 Manager Yushi Miyazaki talked about how a local landowner recognized their passion for farming, and agreed to rent his field. "The day after tomorrow, we will harvest our first crop of sugarcane." Miyazaki has further ambitions. "As the taste of sugarcane varies with the type of soil and the time it is harvested, it would be great if we could offer tastings with pairings of sugarcane from different areas and ages." The staff at Timeless Chocolate will soon be able to achieve their dream of providing customers with premium farm-to-bar chocolates.

Growing Okinawan sugarcane has also allowed their team to collaborate with one of the local awamori distilleries to begin the production of rum. Miyazaki is grateful for the collaborations he has found on Okinawa. "Energizing one industry helps raise the level of all those connected. We value all these mutual partnerships, and are thankful for the blessings Mother Nature has given us."
Posted on 2020/12/18
Last updated 2021/12/20
Text by Kei Itaya
Magazine editor, writer, newspaper journalist in Tokyo and NYC for more than 15 years. Returned to her hometown of Okinawa in 2019.
This interview was conducted based on the guidelines for preventing the spread of COVID-19.