Flavors of Okinawa
Okinawa is Riding the Wave of Specialty Coffee
Okinawa has a close-knit coffee community that is pushing the envelope when it comes to producing local brews
The global coffee boom has led to a diversity of outstanding coffee shops in Okinawa that has to be seen to be believed. There are coffee shops with amazing mountain and sea views, back alley booths, American-style cafes, and more. A great many of these places also come with outstanding food menus.

To get an insight into the coffee scene we visited Tetsuji Yamada, a leading figure for specialty coffee in Okinawa and proprietor of Coffee Potohoto, one of the island's (almost) hidden gems of all things caffeine.
A few-minute-walk from the Asato Station on the Yui Rail, buried deep in Naha's oldest marketplace, Sakaemachi Market, this iconic coffee shop has been serving some of the best brews to be found on the island since 2006. One look at the cup, with its detailed explanation of where its from, and how the brew came into being, is enough to let you know you're sipping on a coffee connoisseur's delight.
Roasting is key to a great brew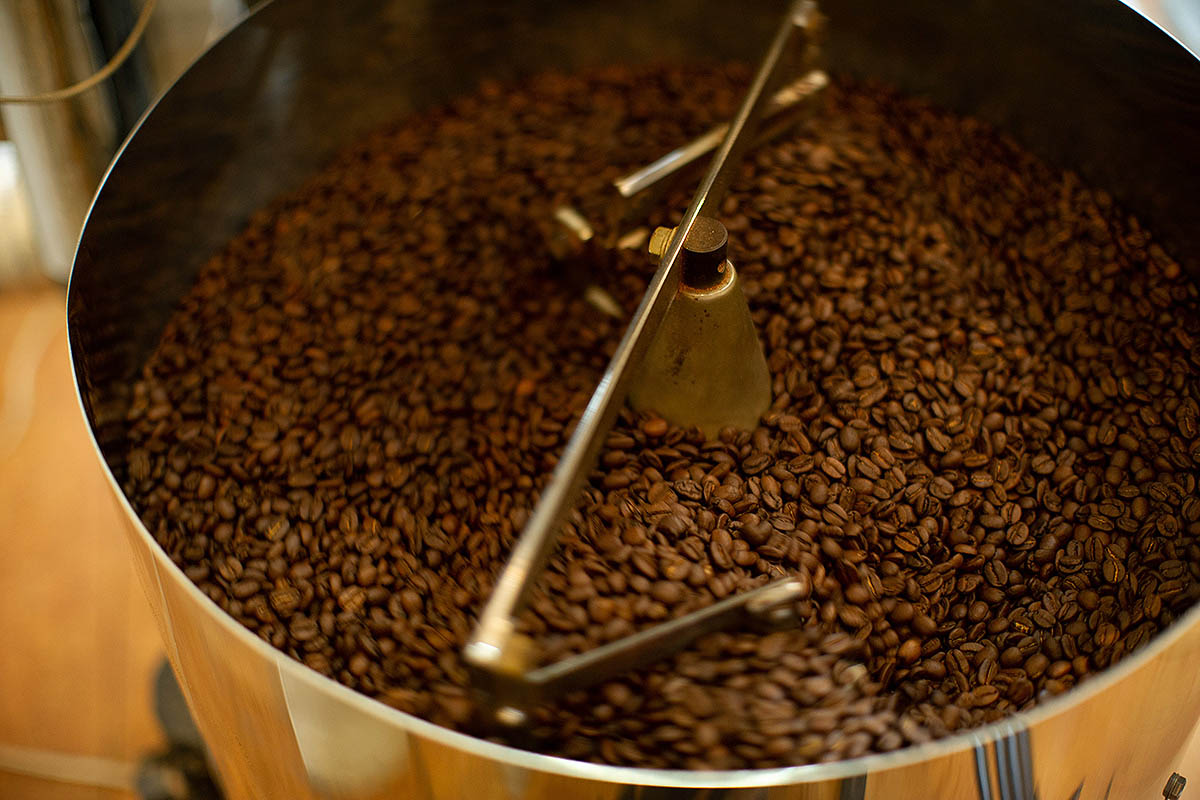 A top-ranked coffee bean roaster in Okinawa, Mr. Yamada most certainly knows his way around a roasting machine. But more importantly, he is on a mission to improve the quality and appreciation of coffee in Okinawa, and has been using his little shop as a way to do just that. Coffee Potohoto broke ground in Okinawa by roasting beans in front of the customer, almost as an educational live performance. However, the practicalities of scale and need for precision led him to establish a dedicated roasting room a short walk away from the shopfront. From this pioneering specialty bean roasting facility, he supplies a number of the best coffee houses in Okinawa with boutique beans.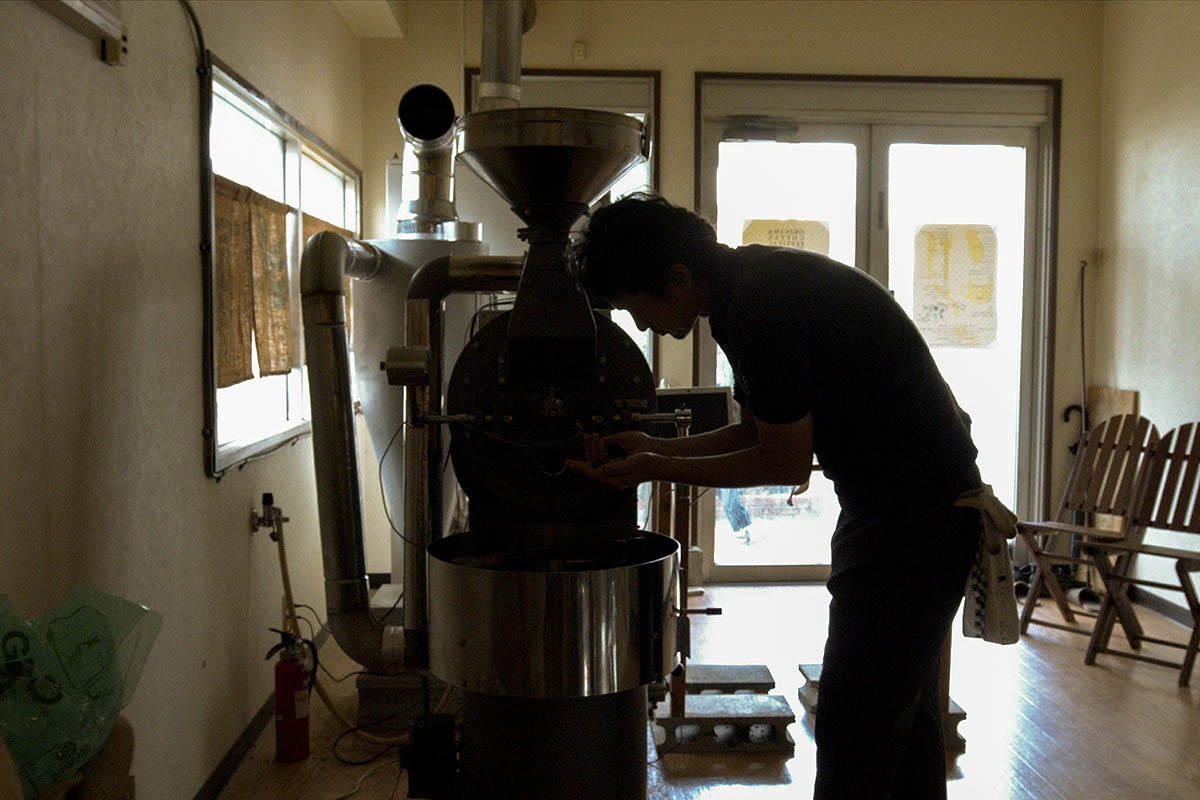 While developing his coffee roasting abilities has been the focus for Mr. Yamada, he has complemented this by extensive travels overseas, visiting prime coffee growing locations around the world, and cultivating personal connections with growers and specialist buyers allowing him access to the very finest beans available. In particular, he has put a lot of effort into building personal relationships in East Asia, in the coffee-growing hubs of Southeast Asia, as well as in Taiwan, where he is actively promoting exchanges to push the boundaries of artisanal coffee culture.

Mr. Yamada enthuses, "Over the last five years, Okinawa has really had a transformation in its coffee culture, with an ever-increasing number of specialty coffee shops, the cultivation of beans, and even the start of a coffee festival. There is a growing fraternity between those involved in the island's coffee culture."
Small is a strength for Okinawan coffee shops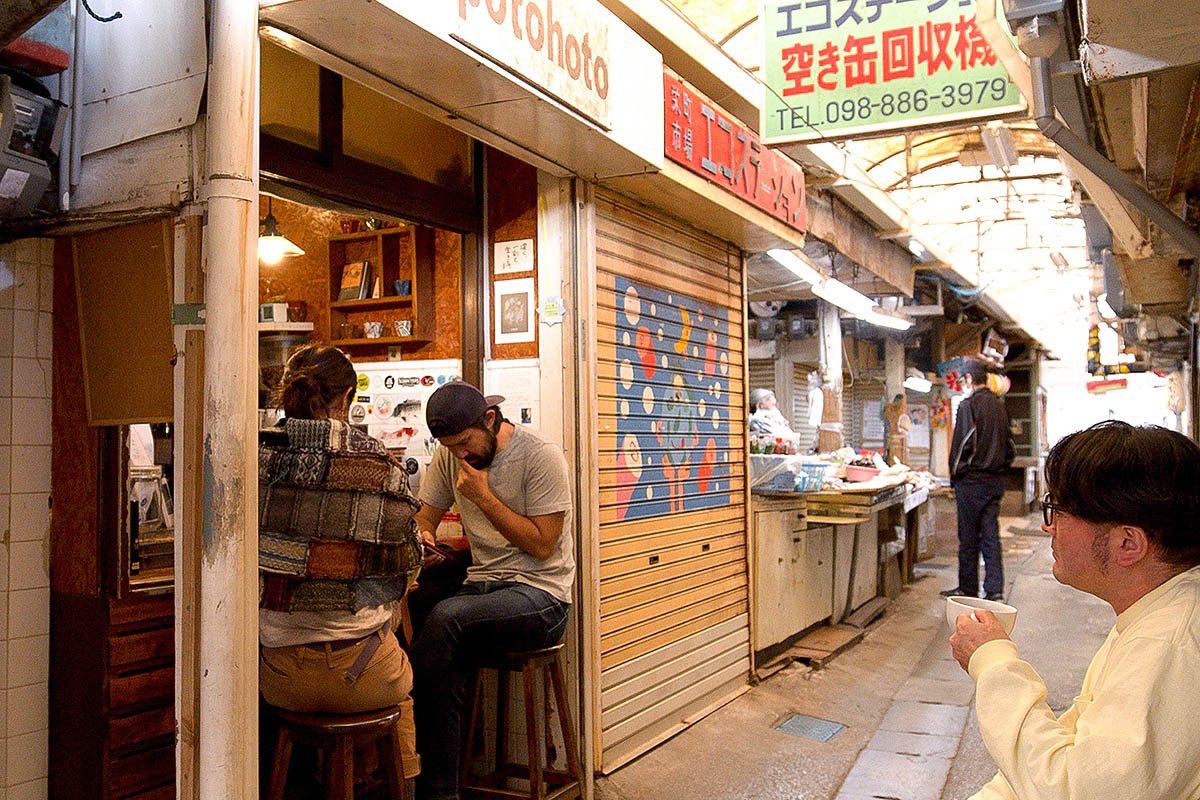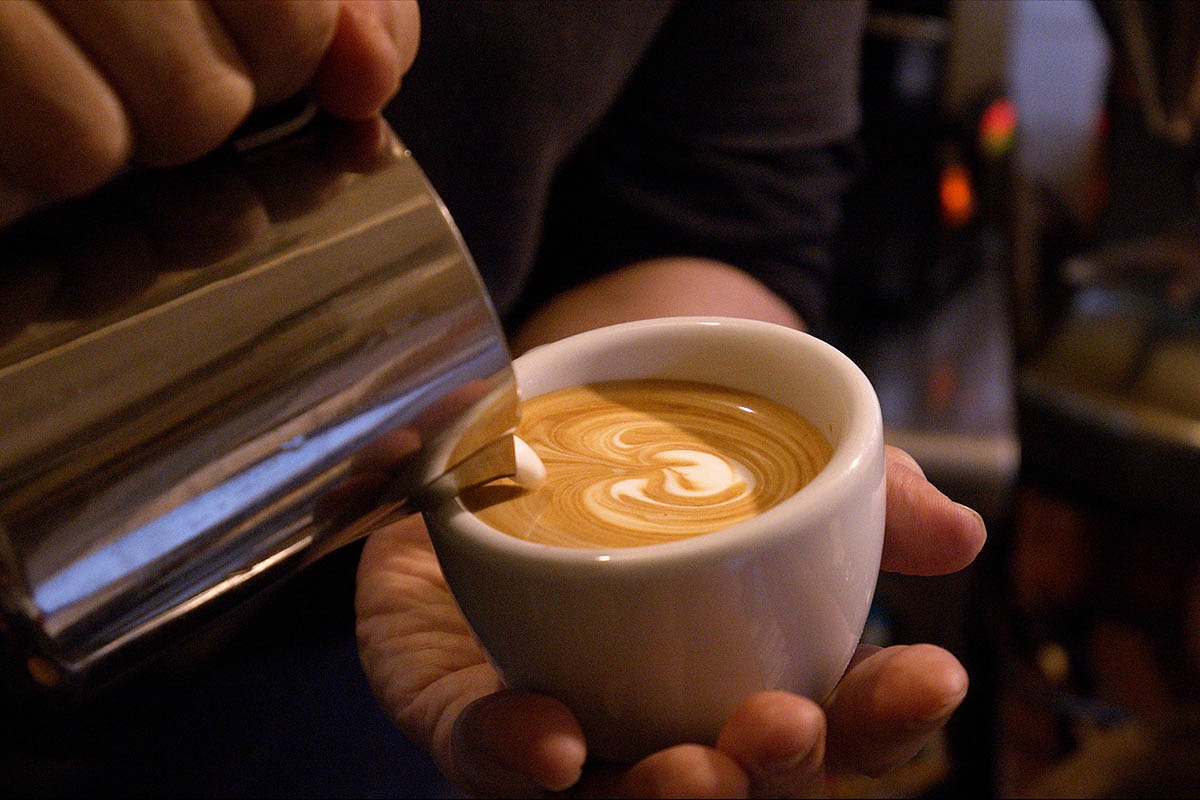 On being asked what makes Okinawan coffee culture distinctive, Mr. Yamada points to the abundance of small coffee shops. "Having so many boutique coffee shops in Okinawa allows the proprietors to make coffee in their own style. Even though third wave coffee is spreading around the world, in Okinawa it can take on a distinctive style, because the smaller places are doing things in an individual way, doing what they think is interesting, rather than working to a formula." Considering it a form of self-expression, he is truly supportive of this approach. "There is a natural openness and tolerance in Okinawa to trying new things and developing and adapting them, and this is something to be fostered and appreciated."

"Specialty coffee has a wide range of possibilities here in Okinawa, and the more unique and advanced it becomes, the more people will drink and appreciate coffee. This is my life's work, and I want to work with lots of collaborators in Okinawa to help develop the coffee culture," says Mr. Yamada. Being part of the first generation of specialty coffee in Okinawa, Mr. Yamada feels a responsibility to pass on his knowledge, and takes pleasure in building relationships with the younger generation. Whether it is encouraging coffee fans to open shops on their own, providing high-quality beans, or teaching the finer points of roasting, he is driven by a spirit of sharing and a strong desire to improve the overall level of coffee culture on the islands.
A truly Okinawan coffee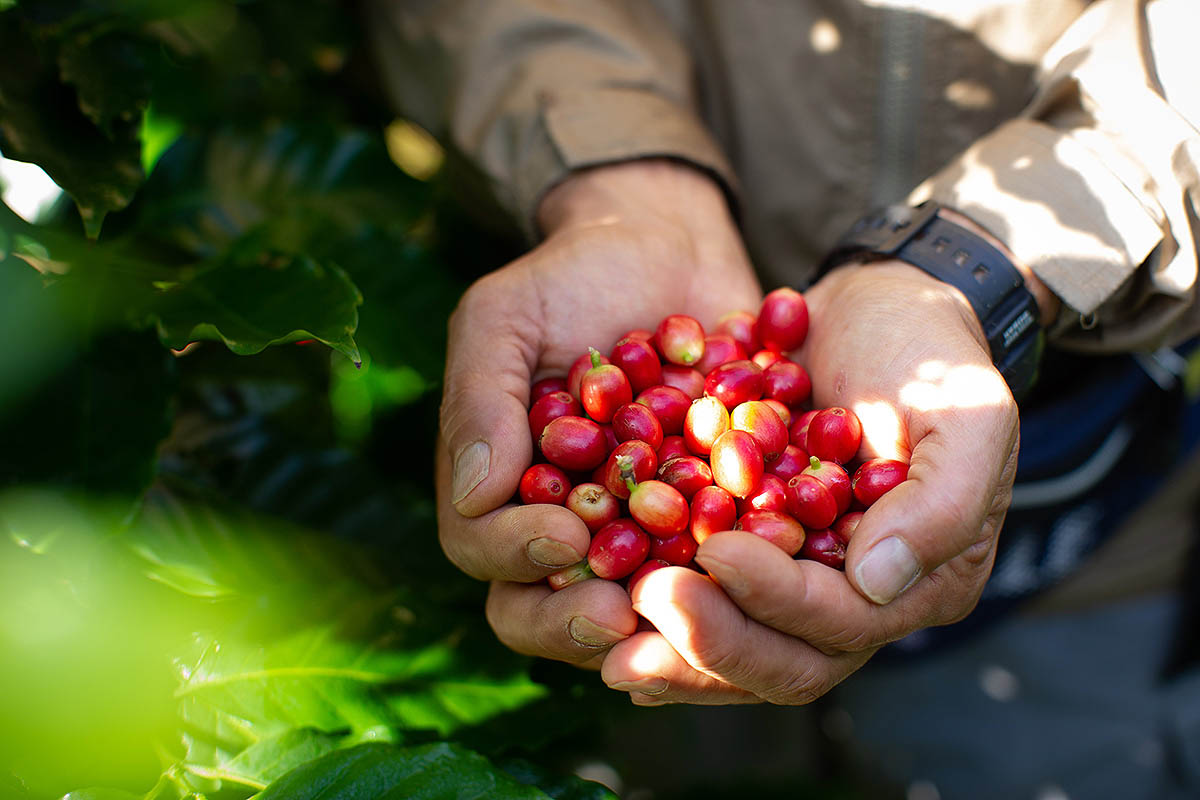 Okinawa falls close enough to the coffee-producing belt of 25 degrees either side of the equator to be able to grow coffee beans. Mr. Yamada is excited about the future of coffee growing in Okinawa, noting the particular success of Ada Farm, Nakayama Coffee Farm, and other growers in the Yanbaru region on Okinawa Island.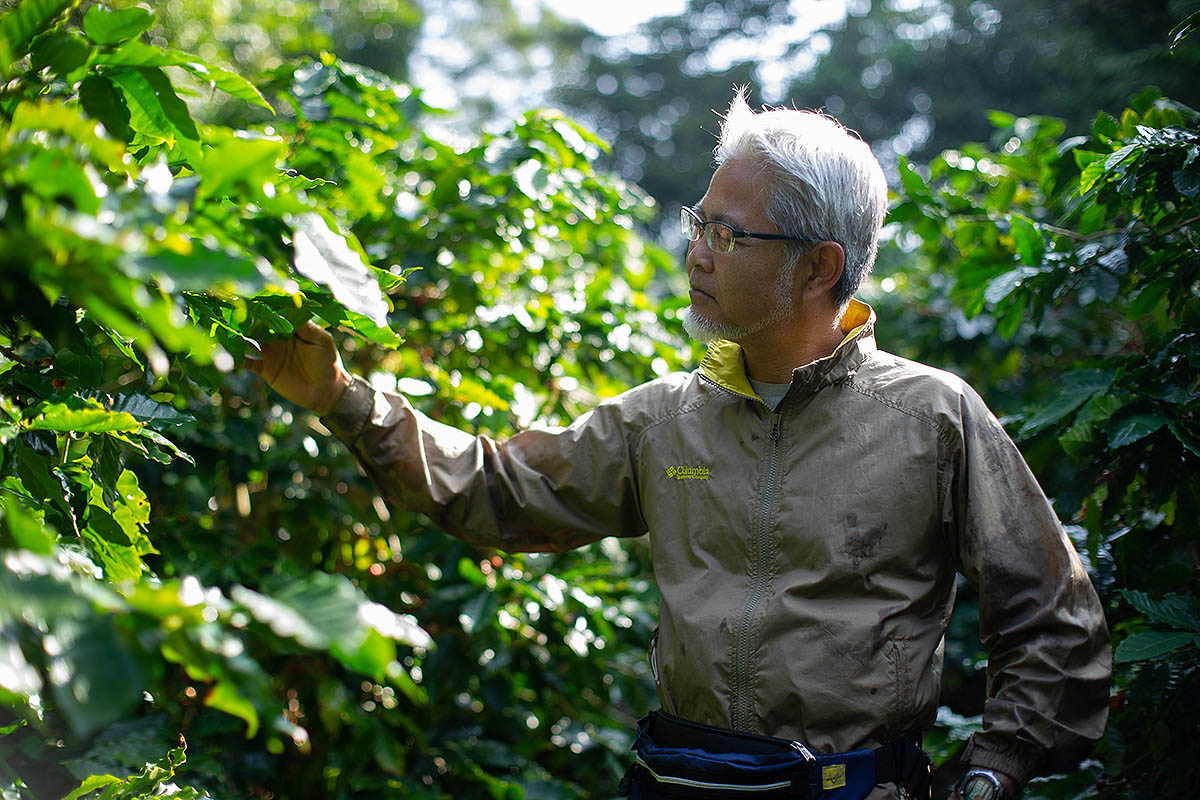 He elaborates, "Having local beans is a great addition to our coffee culture and helps create a unique coffee experience for the drinker. Even though there are challenges to producing coffee in Okinawa, such as typhoons, lack of altitude, drying, and other things." He notes that producers have worked hard and are making great progress in both crop quantity and quality.

Mr. Yamada is very optimistic about the future of coffee in Okinawa, and is looking forward to it developing. "Because it is small, Okinawa will never be a major producer of coffee, but it can make itself distinct by having unique products that can put it on the coffee world map. On the other hand, because the coffee culture community in Okinawa is small in scale, there are personal connections that can help each other succeed in raising the quality and profile of coffee in Okinawa." It looks like coffee lovers visiting Okinawa will have a lot to look forward to in the future.

If you are interested in going deep on your Okinawa coffee experience, it is worth noting that some of the coffee farms in the northern part of the main island of Okinawa offer coffee bean picking and roasting experiences. For more information, check out the links below!
Posted on 2020/2/14
Last updated 2021/12/20
Text by Steve Jarvis
Steve Jarvis is a long-term resident of Japan who has recently relocated to the Okinawa Prefecture.