Flavors of Okinawa
10 Must-Try Okinawa Street Foods
These are unique dishes not to miss while island hopping
For centuries Okinawa has been a melting pot, a confluence of cultures coming together to create something completely unique. This is reflected in many aspects of life and culture in Okinawa, but perhaps is best represented in its food. If you are doing a little island hopping, here are 10 street foods that you simply have to try!
Nuyaru Burger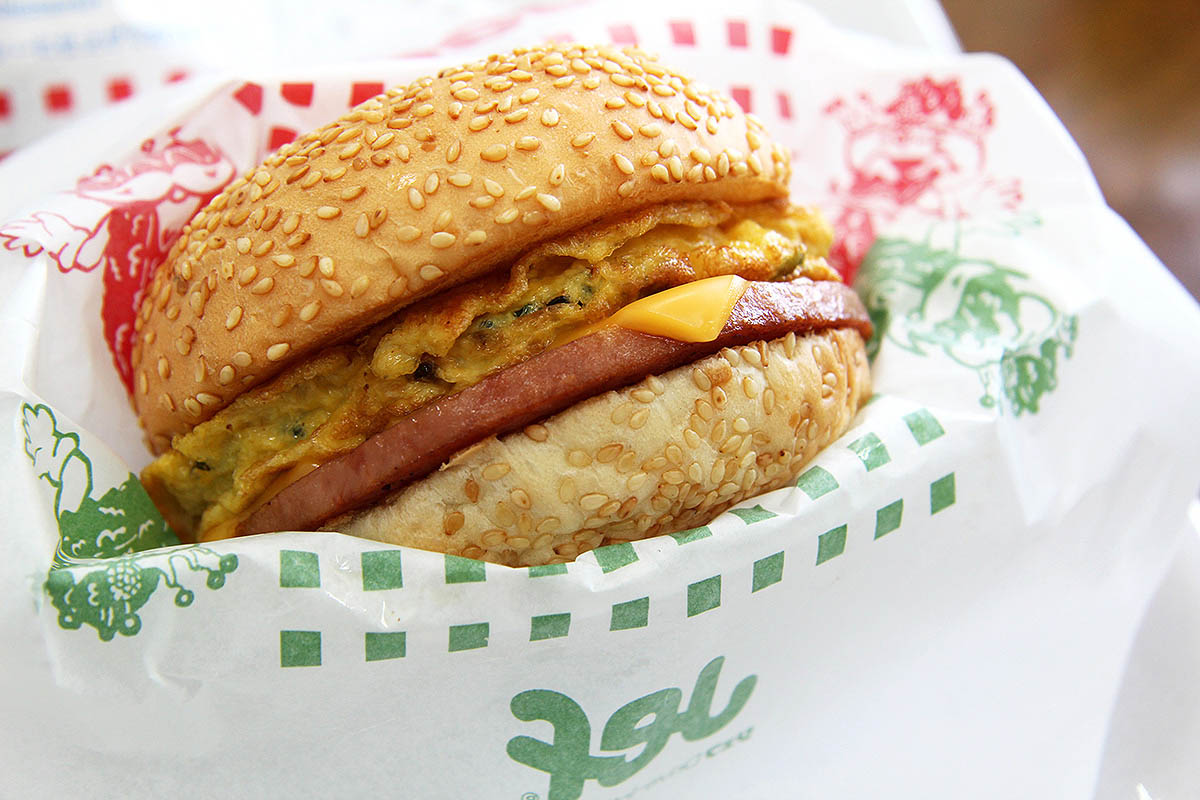 Jef (*only in Japanese) is an American-style drive-in restaurant born and raised in Okinawa, with three stores throughout the prefecture. The popular dishes on its original menu are made using fresh, local ingredients from the prefecture. The Nuyaru Burger is one of their more unique dishes. Its name is a pun, since nu yaru baga means "what is it?" in Okinawan. The burger contains pork luncheon meat, egg, cheese, goya (bitter melon), and mayo sandwiched between a sesame seed bun. All of the flavors combine to create a dish that is distinctly Okinawan.
Pork-egg onigiri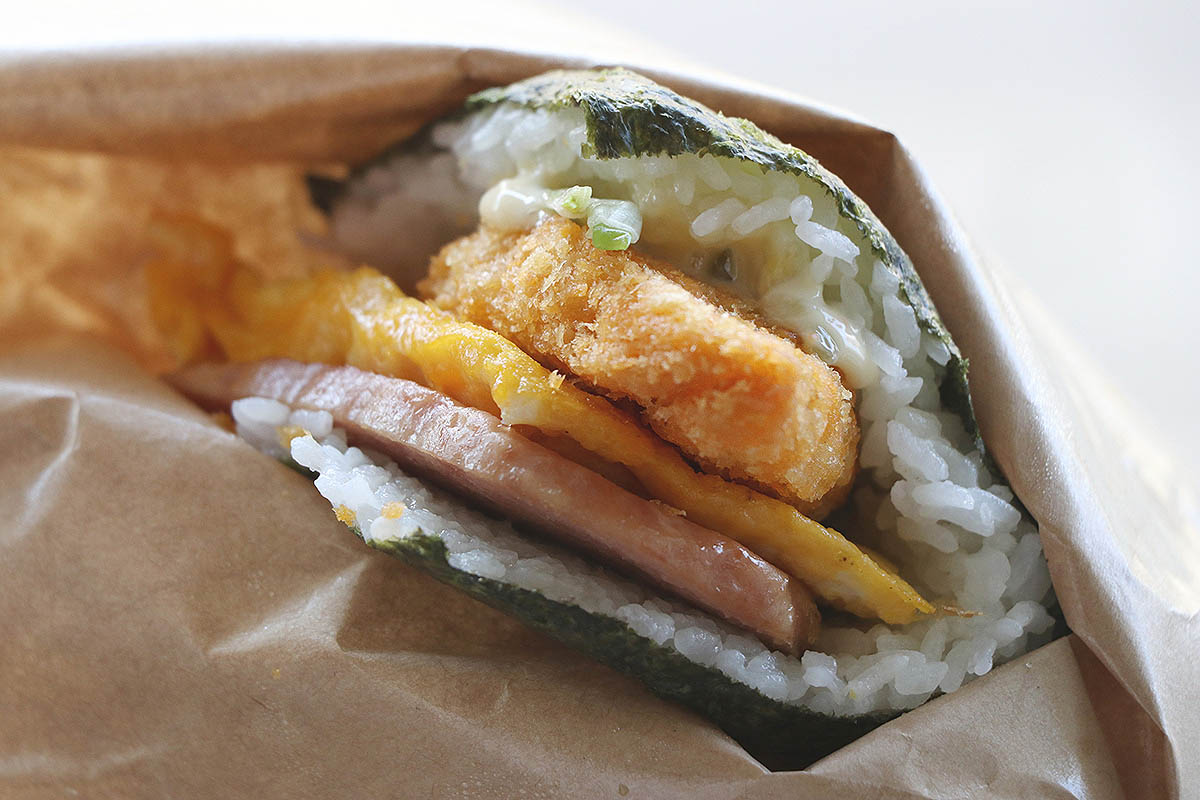 Onigiri rice balls are ubiquitous throughout Japan. But in Okinawa, you will typically find onigiri made with processed pork lunch meat. As its name implies, the pork-egg onigiri has a slice of processed pork lunch meat and a lard-fried egg in seaweed-wrapped white rice. A variety of toppings like thick miso or island-made tofu can also be added. Besides stores that specialize in this delectable dish, pork-egg onigiri can usually be found in convenience stores across the islands.
Sata-andagi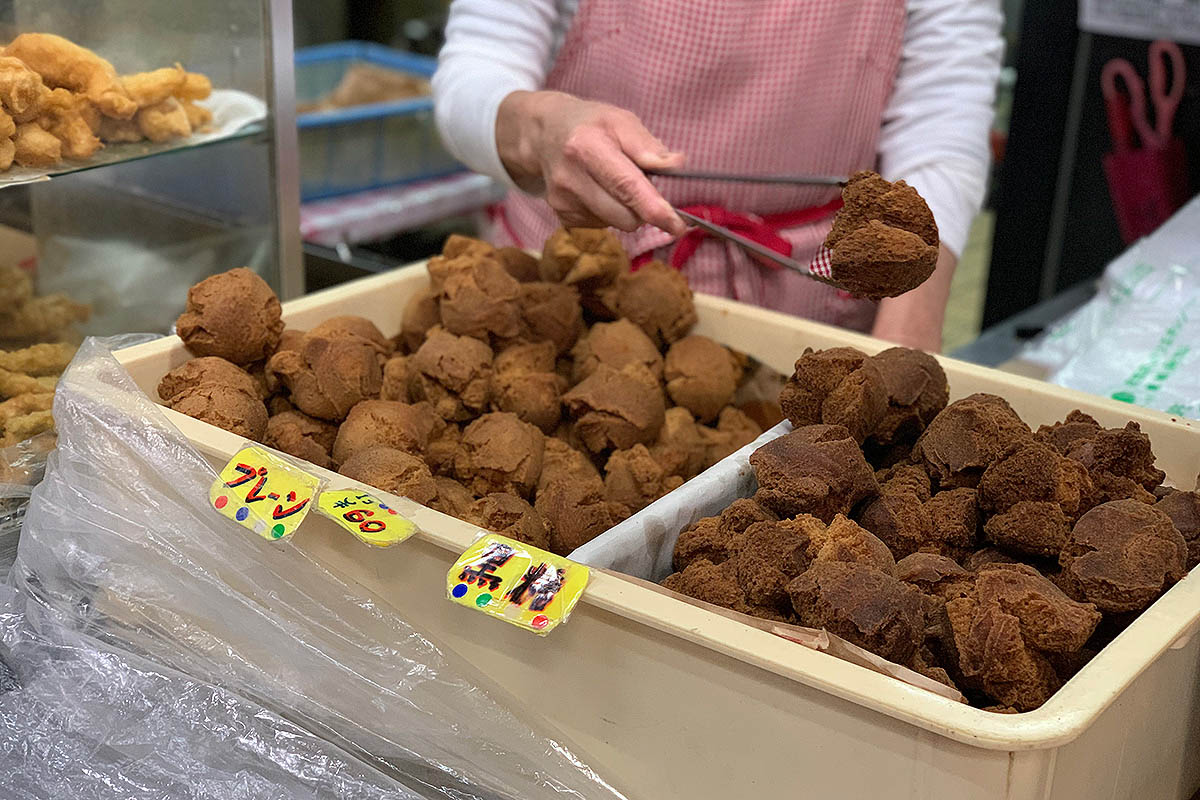 In Okinawan, sata means "sugar" and andagi means "fried." As the name implies, it is a donut, which is made from a mixture of sugar, flour, and eggs. When freshly cooked, its deep-fried outside is crispy and the inside moist, but not too sweet, a perfect snack. In addition to the classic plain flavor, a variety of Okinawan ingredients such as brown sugar, pineapple, and sweet potato are added, so be sure to try them all! If ever you want to freshen up your sata-andagi, just bake them lightly in a toaster oven to bring them back to their prime.
Okinawa zenzai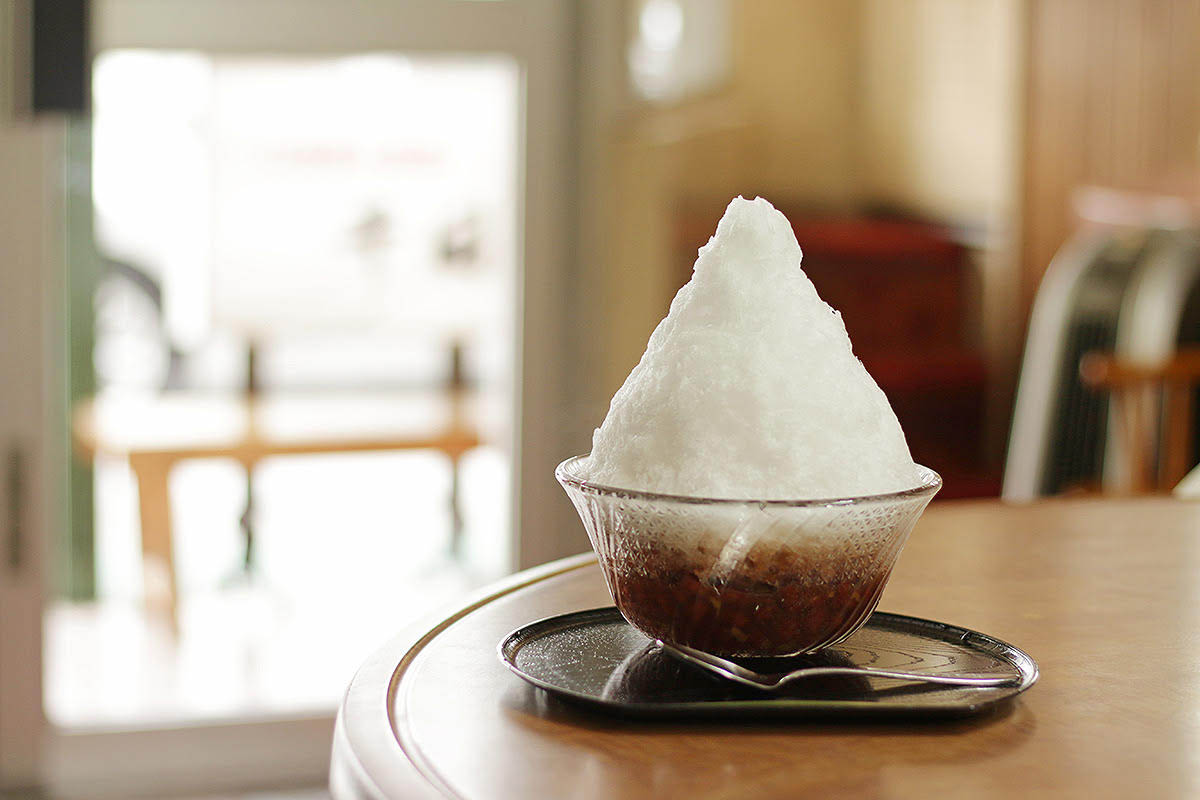 This is a classic iced confectionery in Okinawa. On mainland Japan, sweets made using red beans, such as rice cakes and shiratama rice-flour dumplings in bean paste, are called zenzai or oshiruko. With Okinawa zenzai, kintoki beans are boiled with sugar or brown sugar, chilled and put in a bowl, after which shiratama dumplings and shaved ice are added to complete the dish. The simmered kintoki beans are pleasantly sweet, and the sticky white dumplings covered with ice accentuate the texture.
Tempura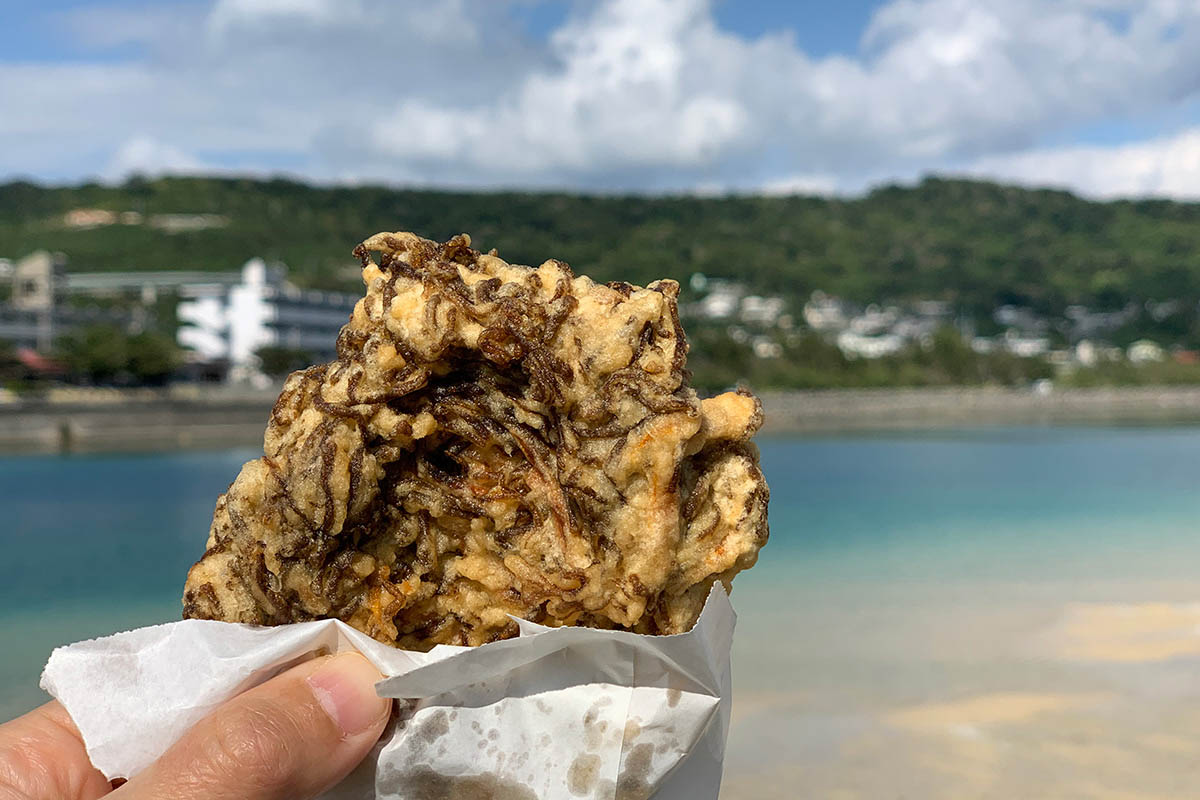 Tempura is a popular Japanese food consumed around the globe. It is typically proteins or vegetables deep fried in a light batter. In Okinawa, tempura is made with thick batter like fritters, giving it a richer flavor than the traditional dish. As such, it is good as a side dish, or snack to accompany alcohol. Almost anything can be an ingredient, from fish and sausage to mozuku seaweed and sweet potatoes.
Kamaboko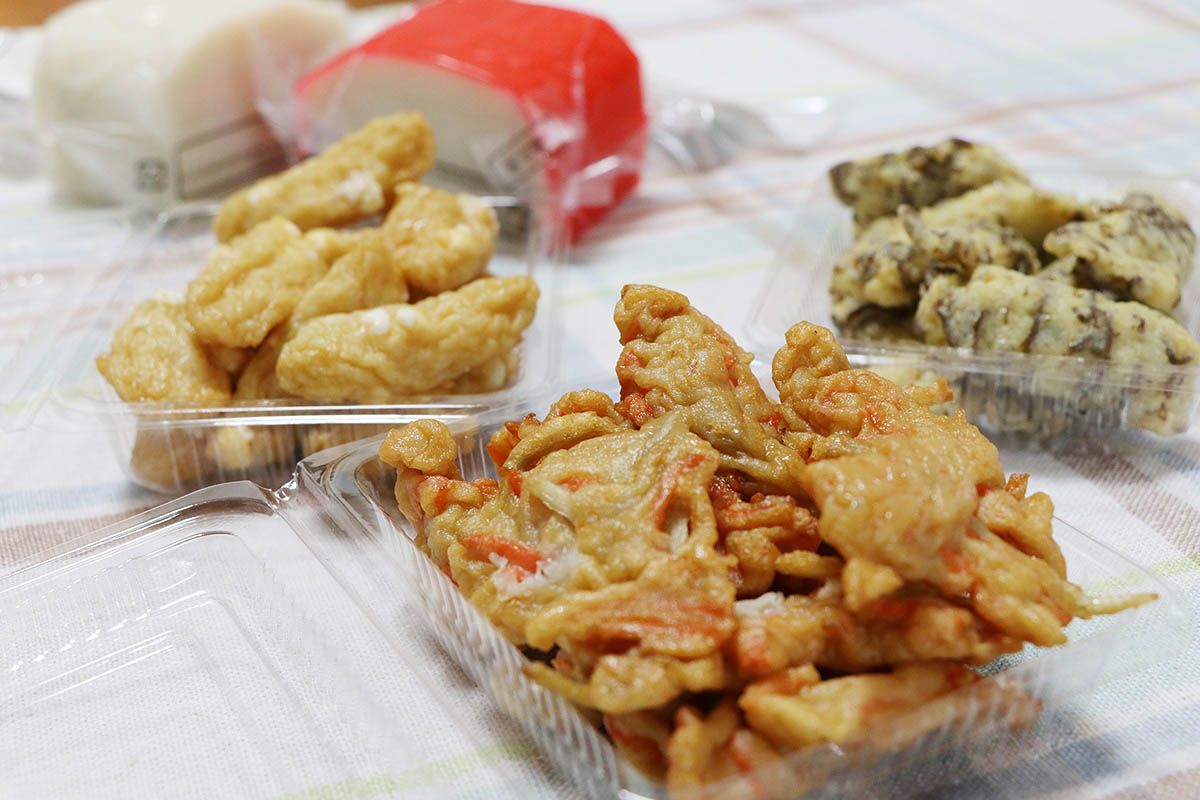 A traditional Japanese food, kamaboko is made by grinding, kneading, and steaming white fish meat. Various kinds of kamaboko are sold in Okinawa, but what sets it apart from the pack is that, unlike other areas, here it is fried, and additional ingredients like burdock root and carrot are added. The taste is subtle and the texture resilient, making it a flexible and convenient product that can be eaten as a side dish or added as an ingredient in miso soup or other dishes.
Onisasa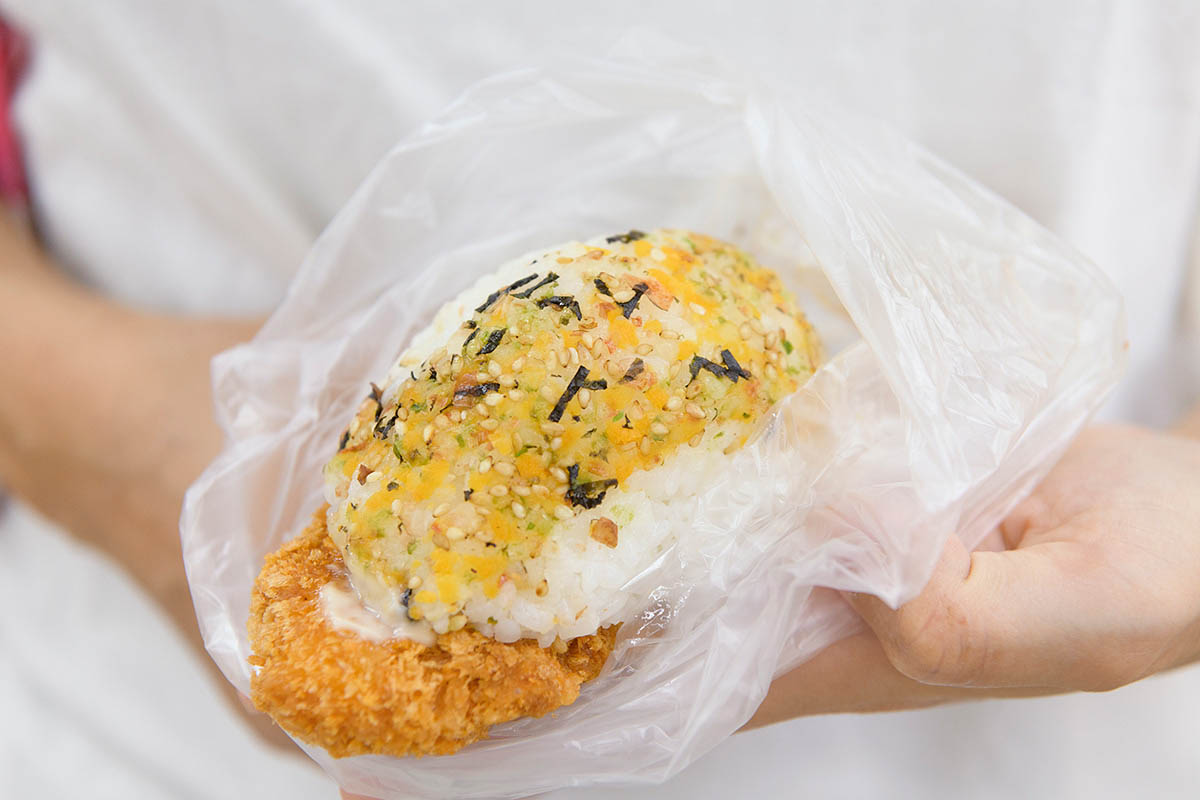 Onisasa is a local gourmet folk food from Ishigaki Island. It is a combination of a fried chicken fillet, sauce, seasoning, and rice in a plastic bag, which you squeeze together before eating. Despite its messy appearance, the well-seasoned fried chicken and rice are a perfect match. You can also choose different ingredients to add, creating your own riff on the traditional onisasa.
Fried chicken drumsticks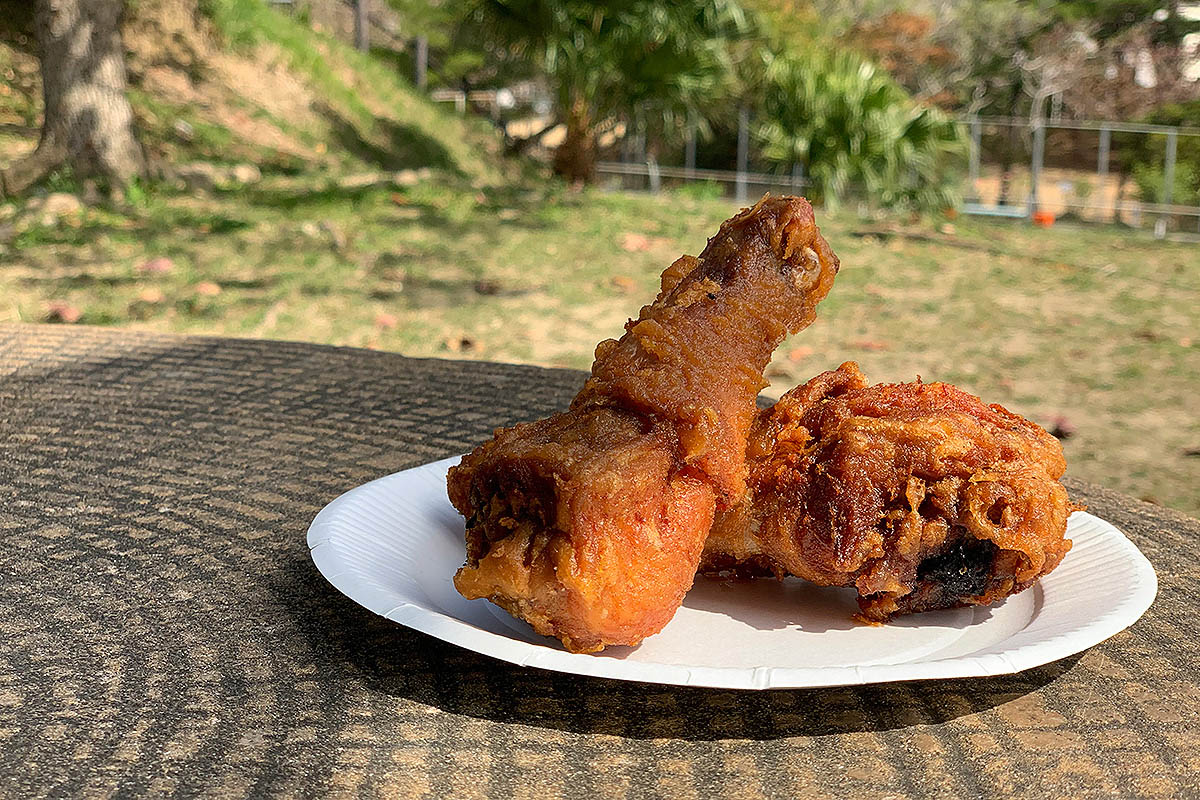 With the largest number of fried chicken chain stores out of any prefecture, it is fair to say that Okinawa loves chicken! Whether from a chain store or a supermarket, you cannot go wrong with a chicken drumstick. Fun fact: like the rest of Japan, Okinawans usually enjoy a chicken dinner on Christmas.
Blue Seal Ice Cream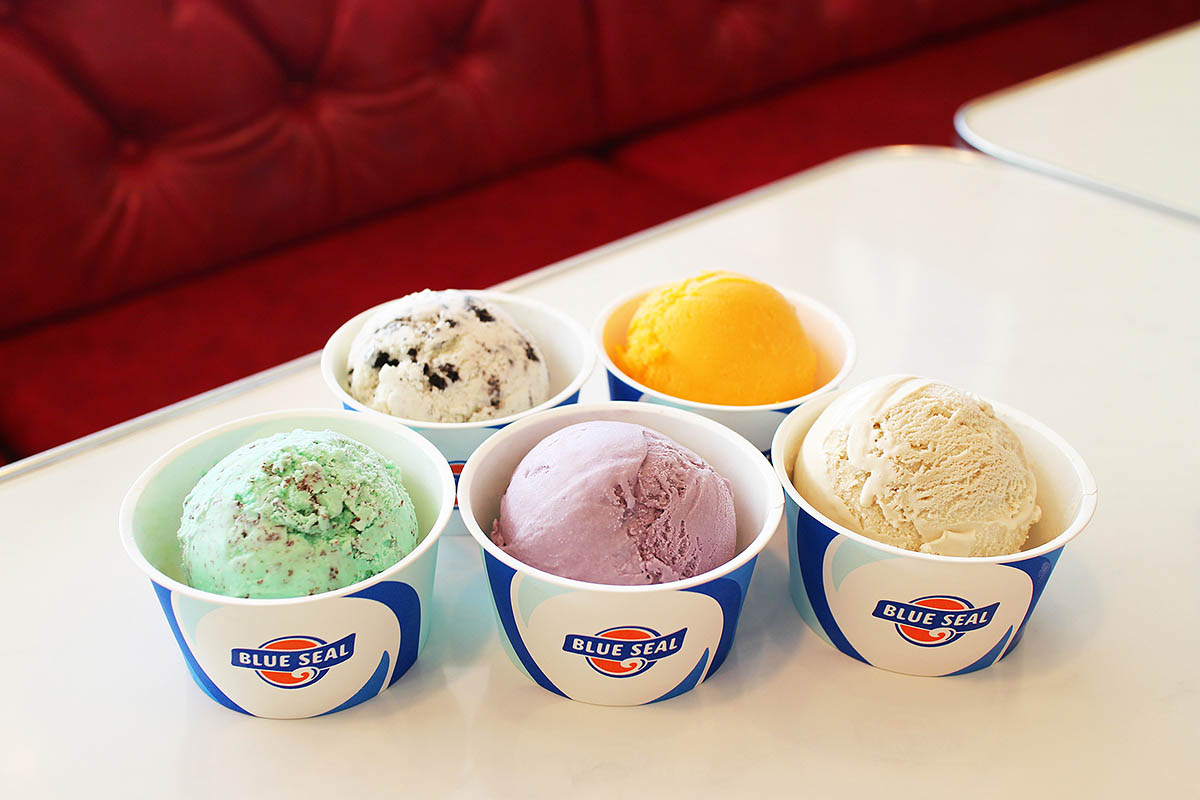 BLUE SEAL is an ice cream specialty store born in the United States and raised in Okinawa, and one of the island's most popular brands. In addition to the classic flavors like Blue Wave (which is a mix of pineapple ice cream and soda sherbet), they also offer unique Okinawan flavors such as sweet potato, sugarcane, and salted chinsuko cookie. It is sold in many outlets throughout urban areas, shopping malls, and tourist facilities, so be sure to keep your eye out for the Blue Seal ice cream sign!
Pies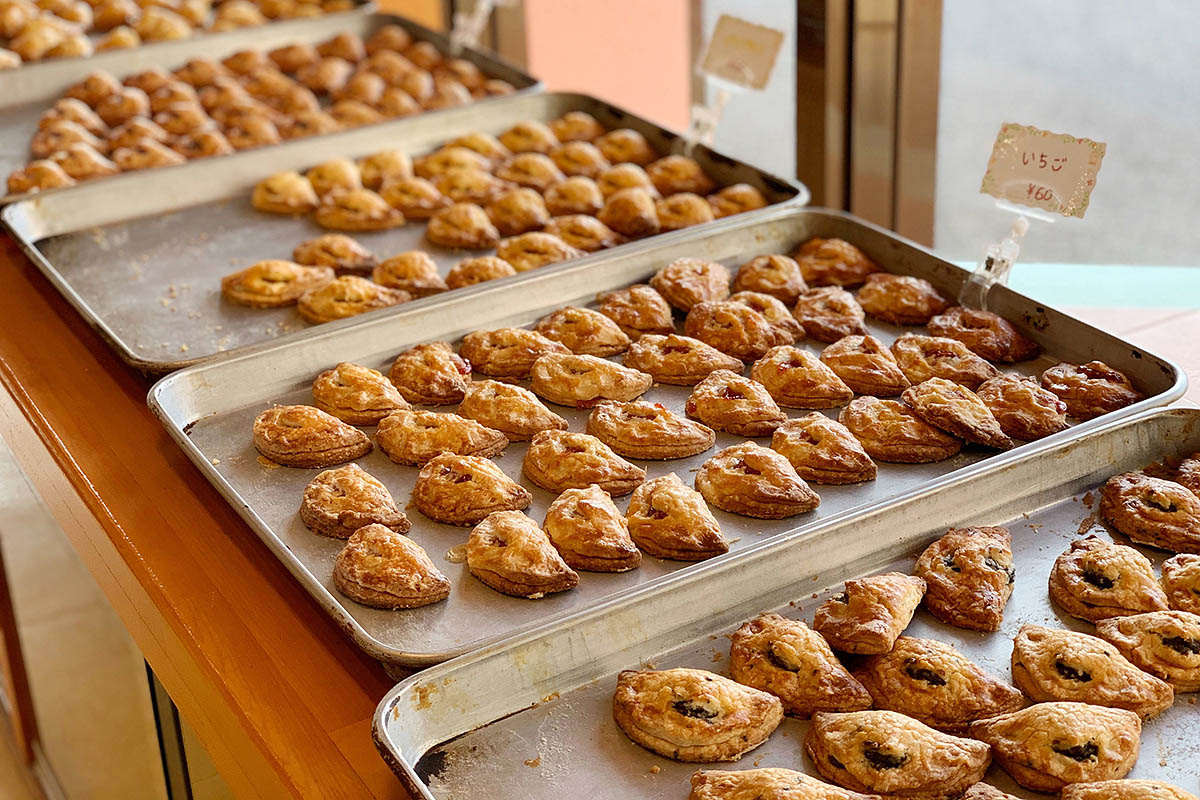 Okinawa has been greatly influenced by American food culture, making it one of the best places in Japan to enjoy authentic American pies. You can taste the full range of American pie flavors at steak houses and restaurants, and in specialty stores selling baked goods. In addition to the classic apple, cherry, and pumpkin pies, there are plenty of variations, such as pies made using Okinawan ingredients like sweet potatoes and taimo (a type of yam). Okinawa-style fried pies, which are popular for souvenirs and gifts, are sold both whole or cut in smaller or bite-size pieces.