Flavors of Okinawa
Tracing the Roots of Awamori
Discover the depth and history of awamori, Okinawa's representative distilled spirit
A quick ride on the Yui Rail, and once again I found myself in Shuri, Naha's old city, the heart of Okinawan culture and history. On my last visit I spent all my time in Shurijo Castle Park, where, despite damage from the fire in 2019, I easily filled my time exploring the facilities and learning about the fascinating history and culture of the Ryukyu Kingdom. This time, I had decided to reach beyond the castle area to explore a recent fascination of mine—awamori, Okinawa's traditional drink of choice.

Awamori's rise as an Okinawan liquor is deeply wedded to the history and growth of regional trade during the Golden Age of the Ryukyu Kingdom. What would eventually become awamori reputedly made its way to the islands in the late 15th century via trade with the Kingdom of Siam (present-day Thailand), which produced liquor from similar ingredients. The Ryukyu government strictly controlled the production and sale of awamori, limiting access only to upper classes, and use as prestigious gifts for overseas patrons. Shuri, as the seat of government and having an abundance of pure water, was the ideal place to concentrate production, and the legacy of making excellent awamori continues to this day.
A traditional drink with 600 years of history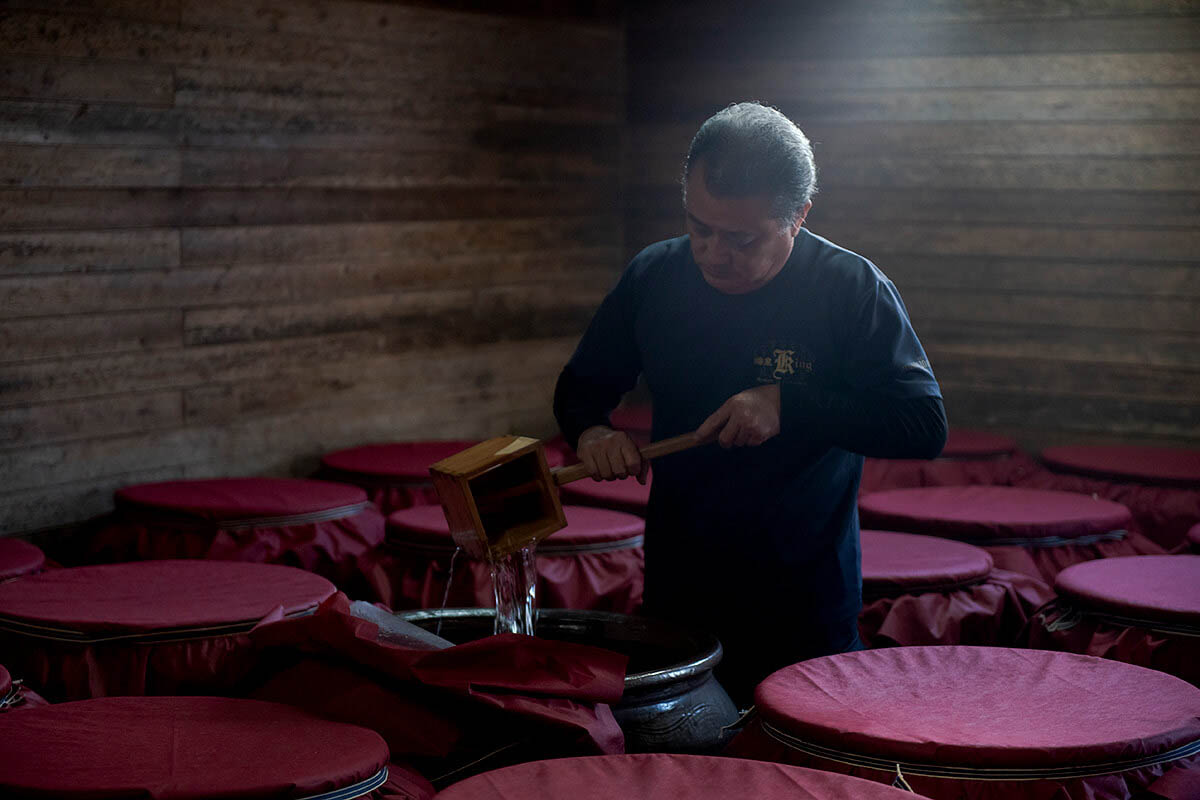 While I was fast becoming a fan of the taste of Awamori, I was a little fuzzy on exactly what takes place before it ends up in my glass. I was recommended to visit Zuisen Distillery, located in Sakiyama, one of the three designated villages close to Shurijo Castle permitted to produce awamori during the Ryukyu Kingdom era. Established in 1887, Zuisen is one of the oldest distilleries in Okinawa, and a great place to learn more about this iconic drink. An hour spent in the Zuisen's visitor center gave me a fast-track insight into the process of making awamori, which remains fundamentally unchanged since it first took root some 600 years ago.
In general, the longer awamori is stored the higher the quality, and as luck would have it, there is ample opportunity to try some of Zuisen's superb finished products. Awamori aged for a minimum of three years is called kusu, and the guided tasting at Zuisen allows you to try three or four different aged kusu. I first tried Seiryu, a fine and sweet kusu. Next in line was one of their flagship bottles, the Crown, aged for 10 years. Unsurprisingly, it was very smooth. My tasting concluded with Usaki, made with a strain of kuro koji black mold, which was once thought lost due to the destruction around Shuri from the Battle of Okinawa (1945). Fortunately for us, a sample that had been stored in the depths of Tokyo University was discovered and brought to life to make a drink so silky it defies the image of awamori as hard liquor. Moreover, Zuisen is donating profits from the sale of Usaki to the reconstruction of Shurijo Castle, making it an irresistible purchase.
One of Japan's must-see streets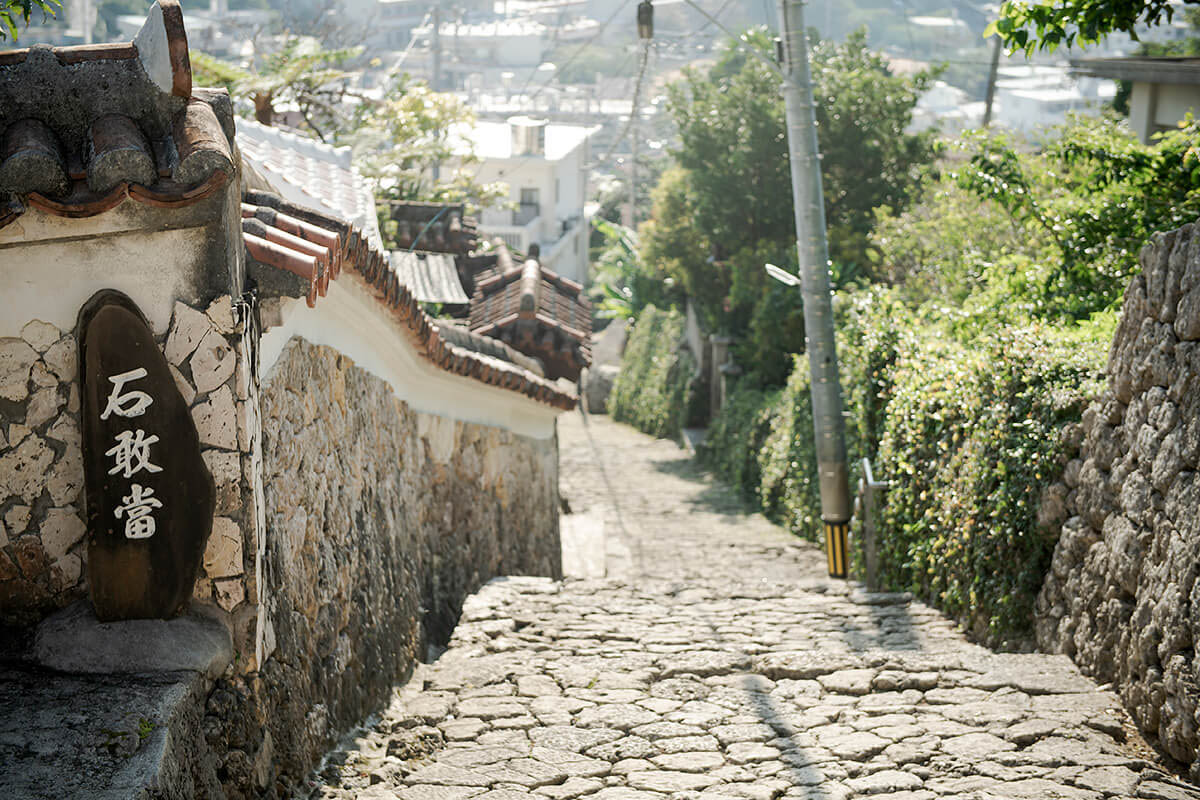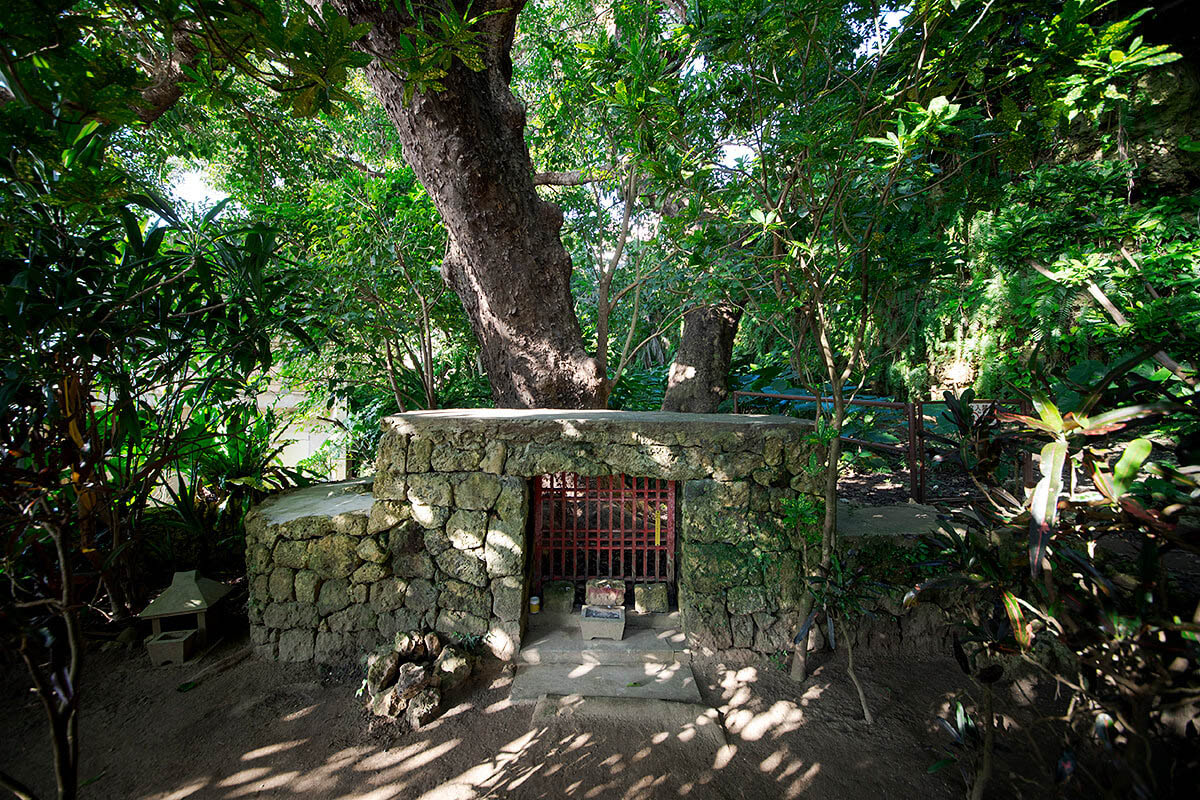 With the afterglow of the smoothest awamori I had ever tasted still fresh in my mouth, I set out to explore the area a little further. Only a short walk from Zuisen is Kinjo Stone Road, a section of an important road that connected the castle to the southern part of the island. Walking down the limestone-paved street near Shurijo Castle is a direct window into the way life used to be. Little wonder it has been selected as one of the "100 Streets of Japan."

While taking in the view and peeking at well-preserved houses behind immaculately maintained stone fences, a street a sign caught my eye, and on a whim, I took a slight detour to see the Ooakagi tree, a massive bishop wood that has graced this slope for hundreds of years. As soon as you enter this little walled pocket of greenery you feel a sense of gravitas, and not just from the impressive shape and contours of the tree. It clicked as to why when I explored a little more and came across some utaki sites (places of spiritual significance and worship), and a nearby brief explanation of the ghosts and gods said to inhabit this space helped make sense of why it has been held in such deep reverence.
A paradise for awamori fans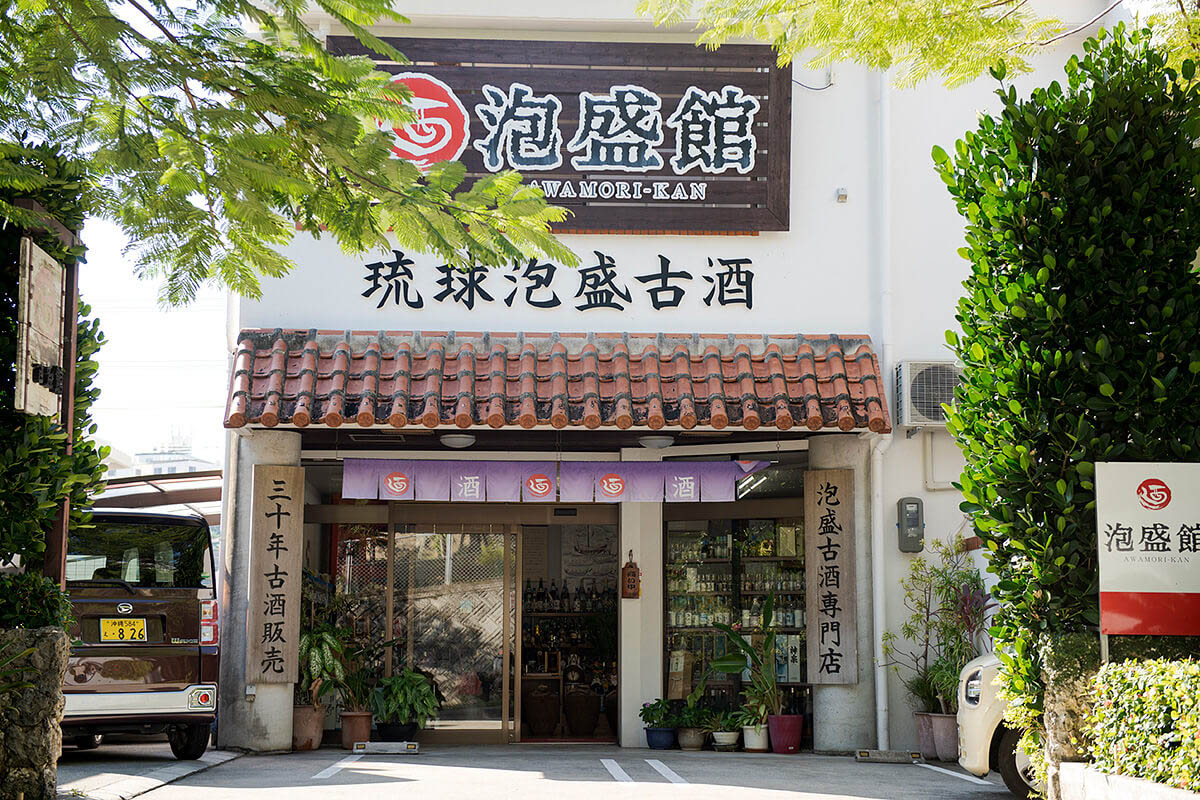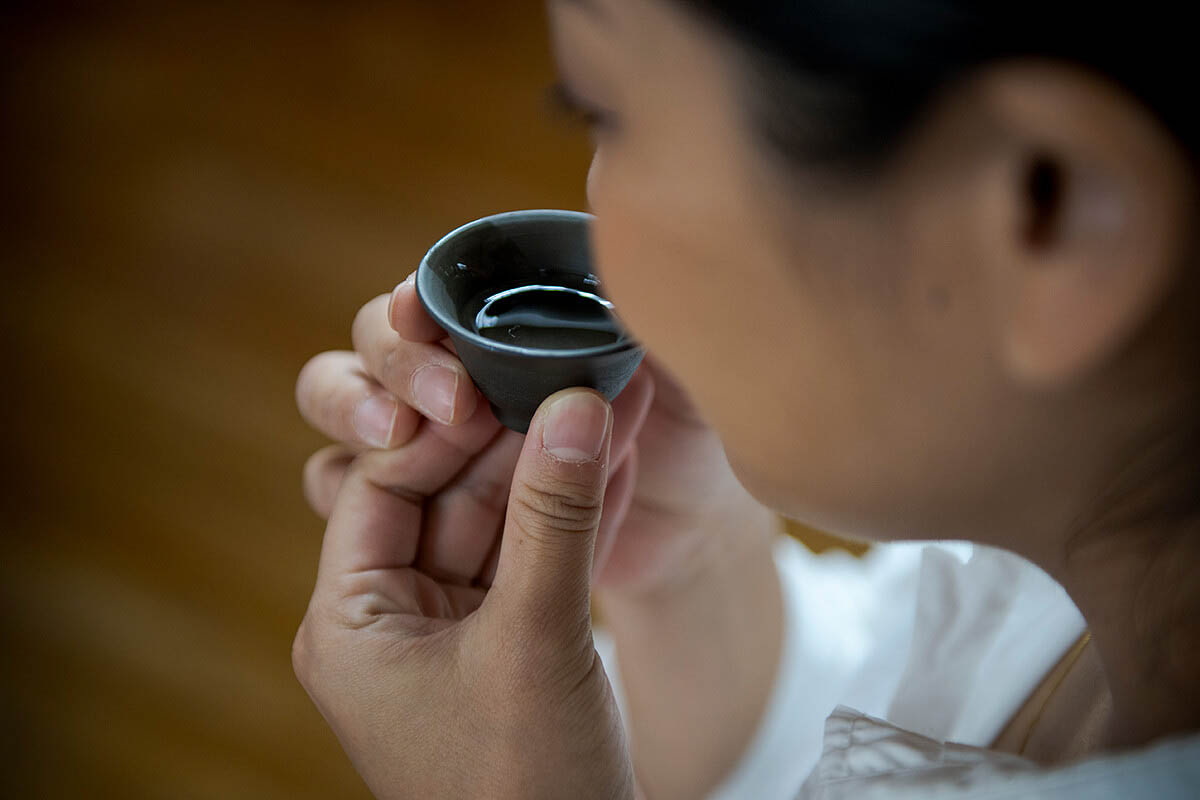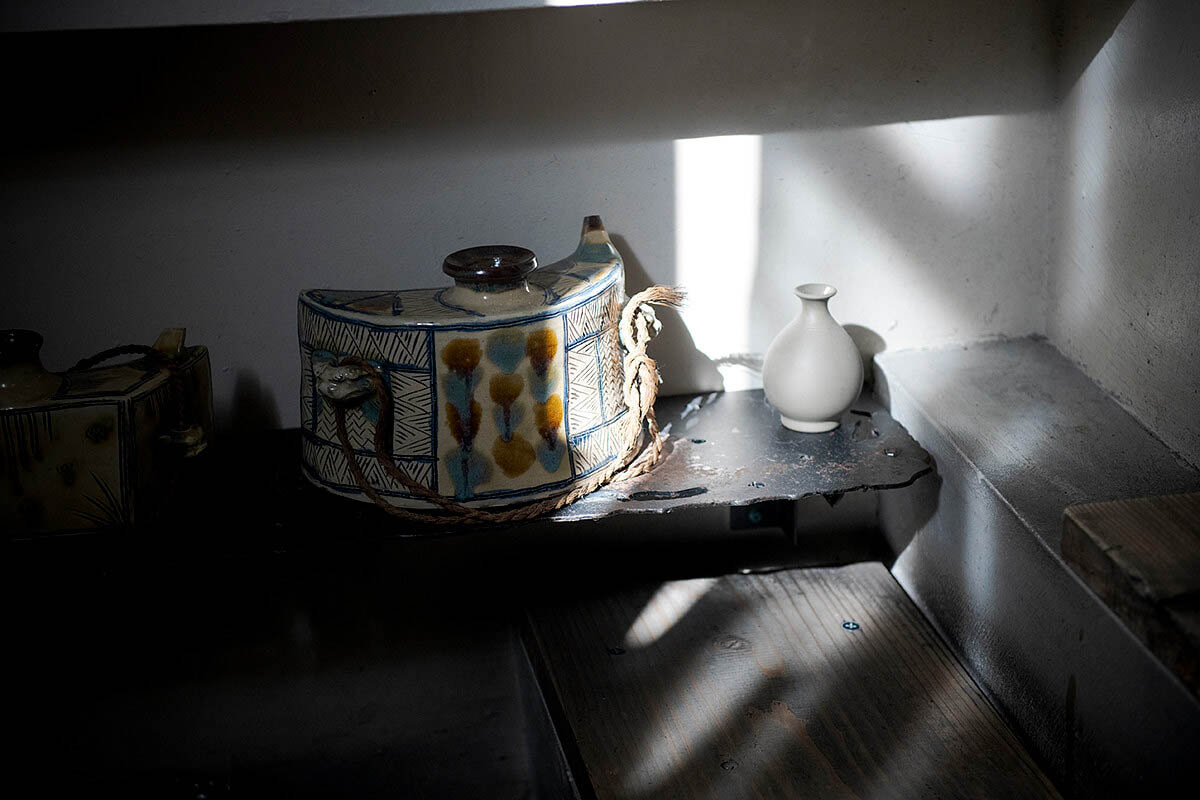 Back to the stone road, I headed toward my next destination, the Awamori-kan, which houses a collection of awamori from all 48 distilleries in the prefecture, covering 200 brands and 1,000 varieties to choose from. This place is a must-see for anyone interested in understanding the breadth and depth of awamori in Okinawan culture. It would be hard to imagine a more enticing place for fans of awamori, a museum that not only has an enormous array of highest quality awamori on display, but where you can also purchase your fancy, and a lot of it is even available to taste! But there is more to Awamori-kan than just a repository of fine spirits. The curator and president, Akiyoshi Miyagi, is on a mission, and he has dedicated the facility and its wares to increasing the profile and appreciation of fine aged awamori. Judging by the quality of the awamori I tasted, and knowing it will only get better with age, he is well on his way to achieving this goal.
Dining like a courtier in Sui Dunchi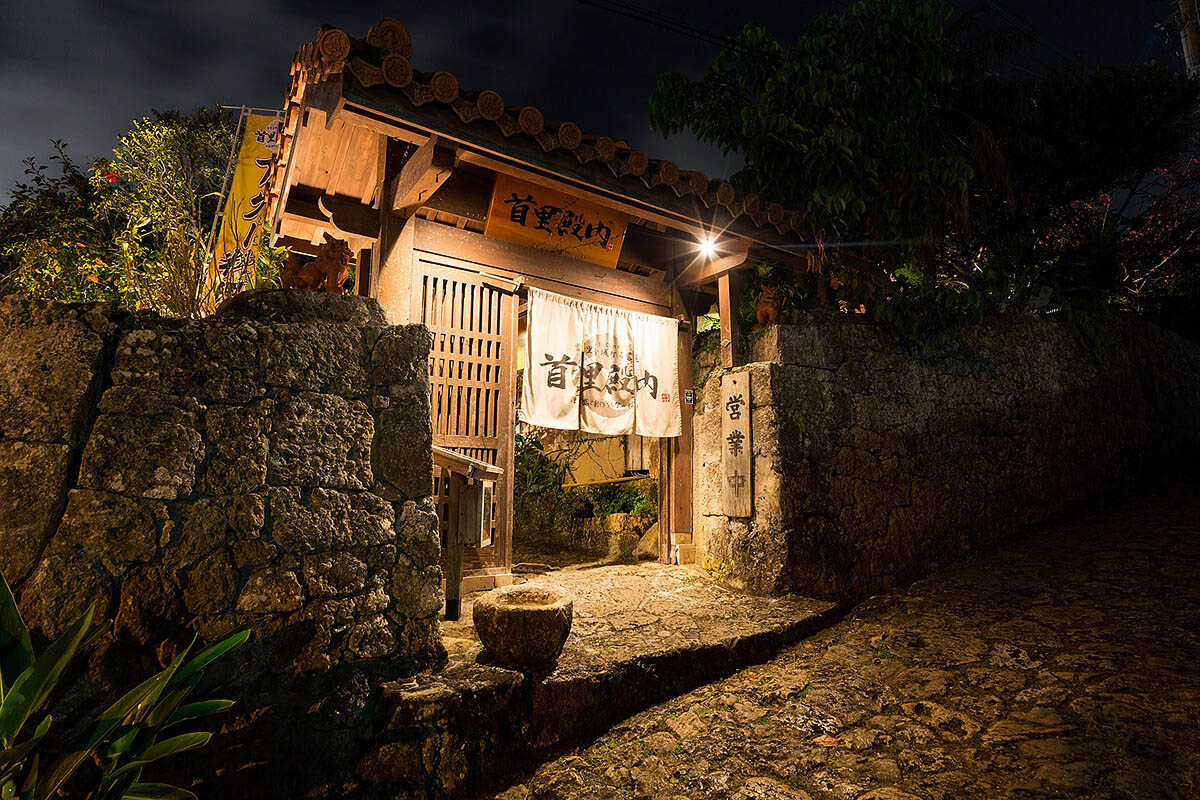 While tasting awamori is a treat, combining it with good Okinawan food takes the drink to the next level. I headed back to a restaurant I passed at the foot of the stone-paved road that looked straight out of the Ryukyu Kingdom era. My initial impression of Sui Dunchi from the outside was soon confirmed as I made my way to a sunken table in a tatami room overlooking a gorgeous koi pond. It was like I had stepped back a couple of centuries for my evening meal.

I came to learn that while the restaurant is nestled into a very old corner of Shuri, the building itself is only 10 years old, and recreated in the style of a restaurant often visited by officials and bureaucrats in the heyday of the Ryukyu Kingdom. I thought that if they carry off their menu as successfully as they do the interior decoration, I would be in luck. I wasn't long into my ten-course, very reasonably priced, traditional Okinawan set course meal before I knew my instincts had once again proved correct. I was particularly impressed that the restaurant exclusively uses local ingredients, and even have their own piggery to ensure the best quality Agu pork is a highlight of the menu. I took advantage of their extensive selection to add a couple more servings of awamori to my day's tally, the taste seeming to improve with each glass.

A quick tour through Sui Dunchi's on-site folk museum and both my head and belly had reached their natural capacity. While I had spent the day filling the gaps in my knowledge of awamori, and was pretty much exhausted, I found myself with a silly grin on my face in the taxi on the way home. Fascinating surroundings, exquisite food, and a richer relationship with my new drink of choice mean more visits to Shuri are in store for me.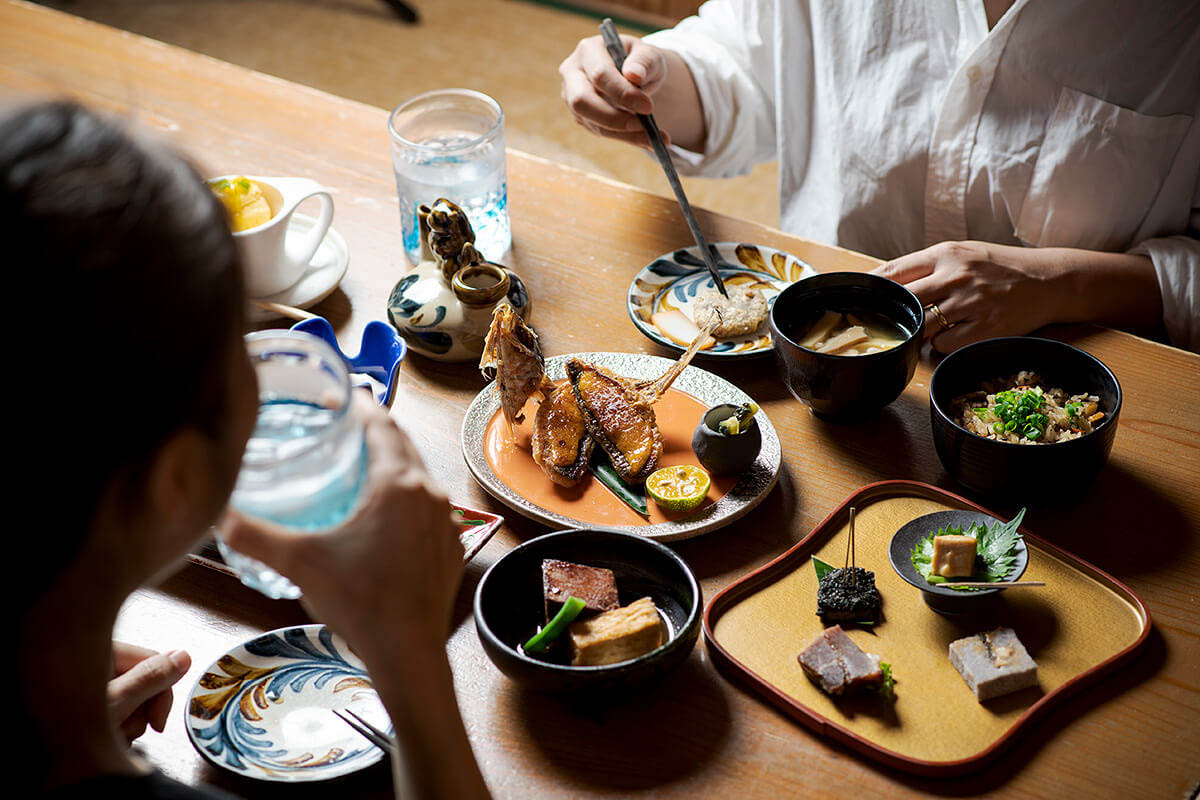 Posted on 2020/1/24
Last updated 2021/12/20
Text by Steve Jarvis
Steve Jarvis is a long-term resident of Japan who has recently relocated to the Okinawa Prefecture.