Flavors of Okinawa
A Gourmet Adventure in Okinawa
Taste unique dishes made from fresh, local ingredients with a culinary journey in Okinawa
While relatively small, the main island of Okinawa is home to a wealth of diversity. From the lush forests of Yanbaru in the north to the urbanized central areas and the historically significant south, there is much to do and see. It is well worth visiting the Ginoza Village area for those looking for somewhere with a bit of everything. Located halfway down the east coast of the island, it is close to the forested north, beaches in all directions, and within easy reach of the central and southern areas.

Facing out to the Pacific Ocean, this part of the eastern seaboard is a step down in pace from the west coast of the island. As there are few large resorts along the coastline, much of the natural Okinawan scenery and seascapes remain intact. Ginoza also boasts some lovely beaches, excellent fishing spots, and is home to a river surrounded by mangroves, perfect for kayaking. And not to forget, the east coast offers the opportunity to take in fantastic sunrises.
Ginoza is driving Okinawan food culture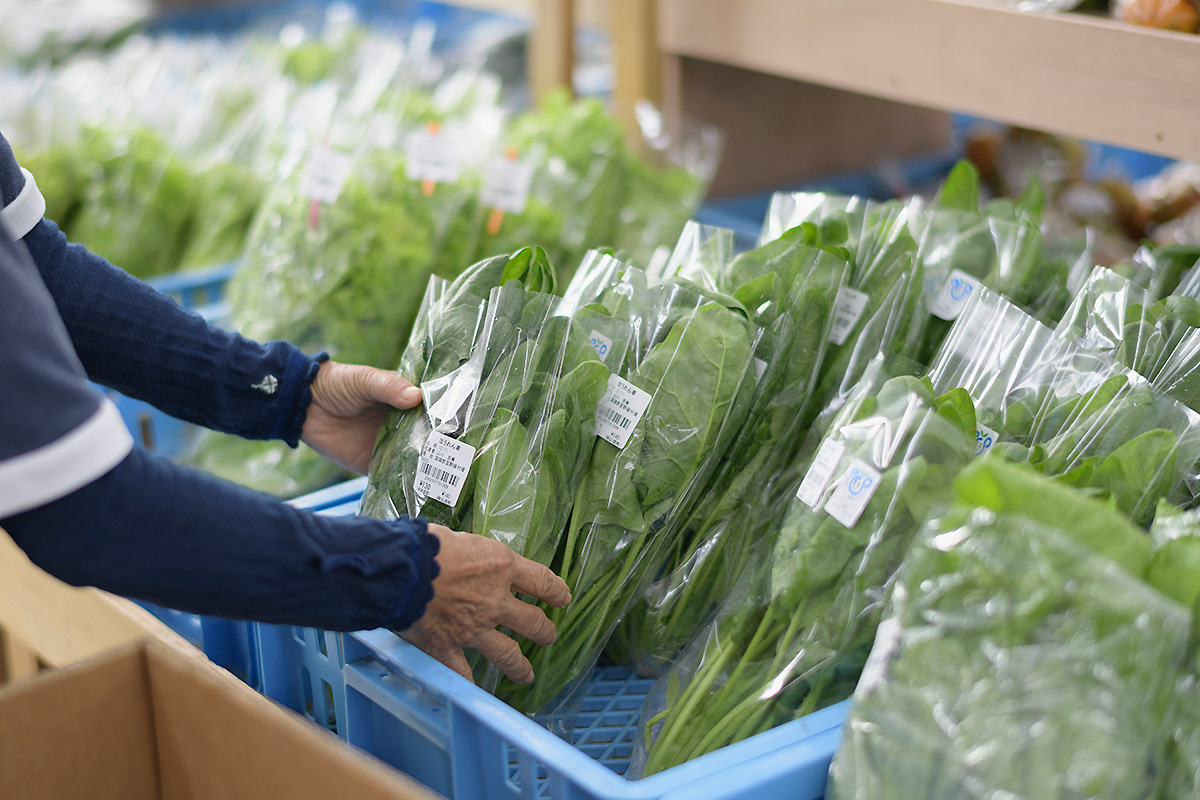 Well aware of its natural attributes and relaxed pace, Ginoza's local government is committed to preserving the balance between nature and industry to ensure the health and well-being of its residents. In 2010, Ginoza declared itself the "Organic Village of Ginoza," and committed to promoting safe and healthy agricultural products, recognizing farmers and agricultural organizations who grow crops with fewer chemical fertilizers with the "Ginoza Eco-Produce" logo.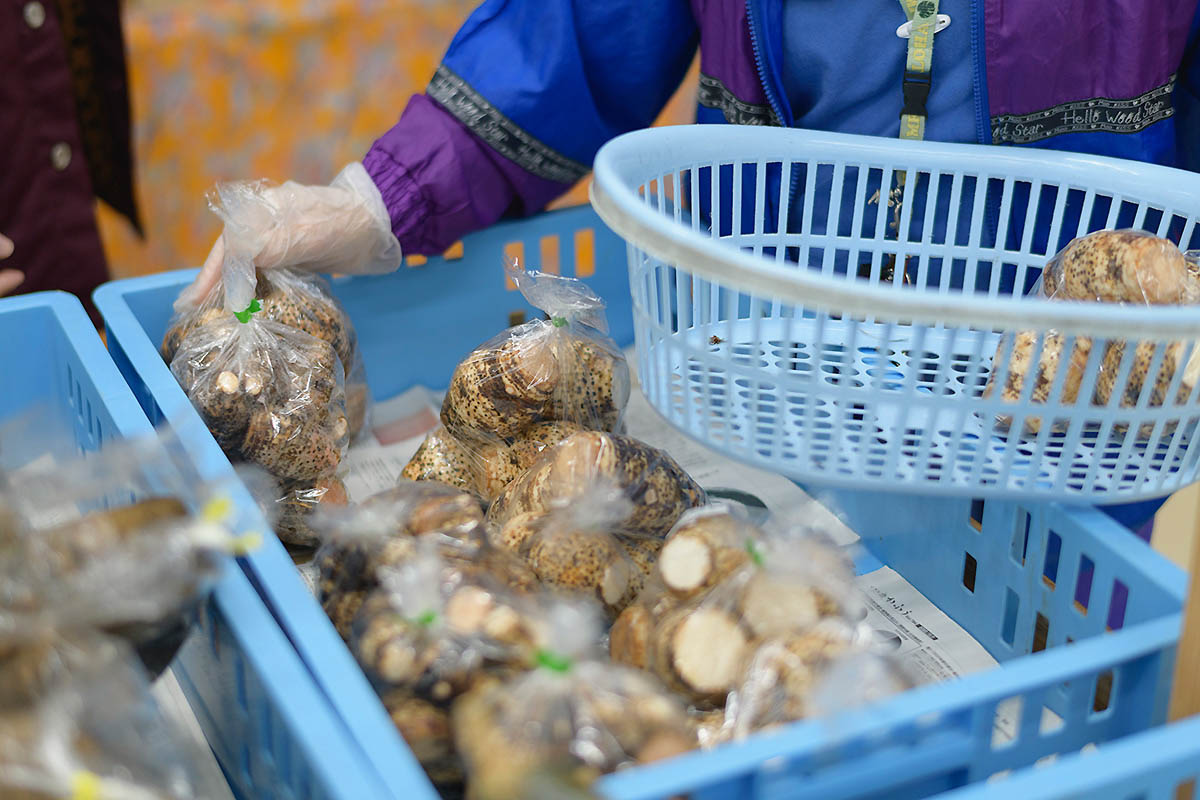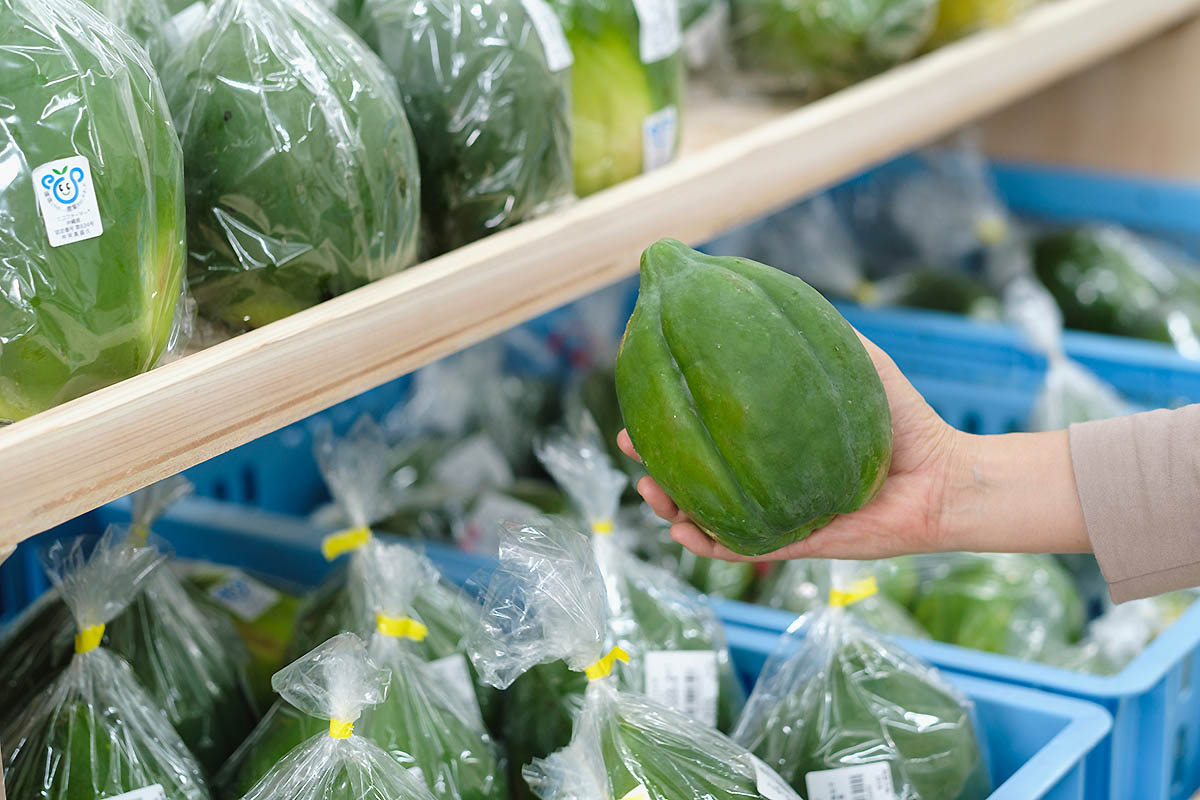 Farming has long been an essential industry in Ginoza. To get a sense of what the area produces, visit the Ginoza Roadside Station, a dining and shopping facility in Ginoza. There you can enjoy a delicious burger from Ginoza Farm Lab, served with a side of excellent sea views. However, the real treat is the farmers' market, especially if you are after a unique gift made from local products, or want to load up on the freshest of fresh vegetables harvested from nearby farms. Looking at the abundant produce packed with goodness makes it easy to understand why there is the expression nuchigusui in Okinawa, which translates roughly as "food is medicine."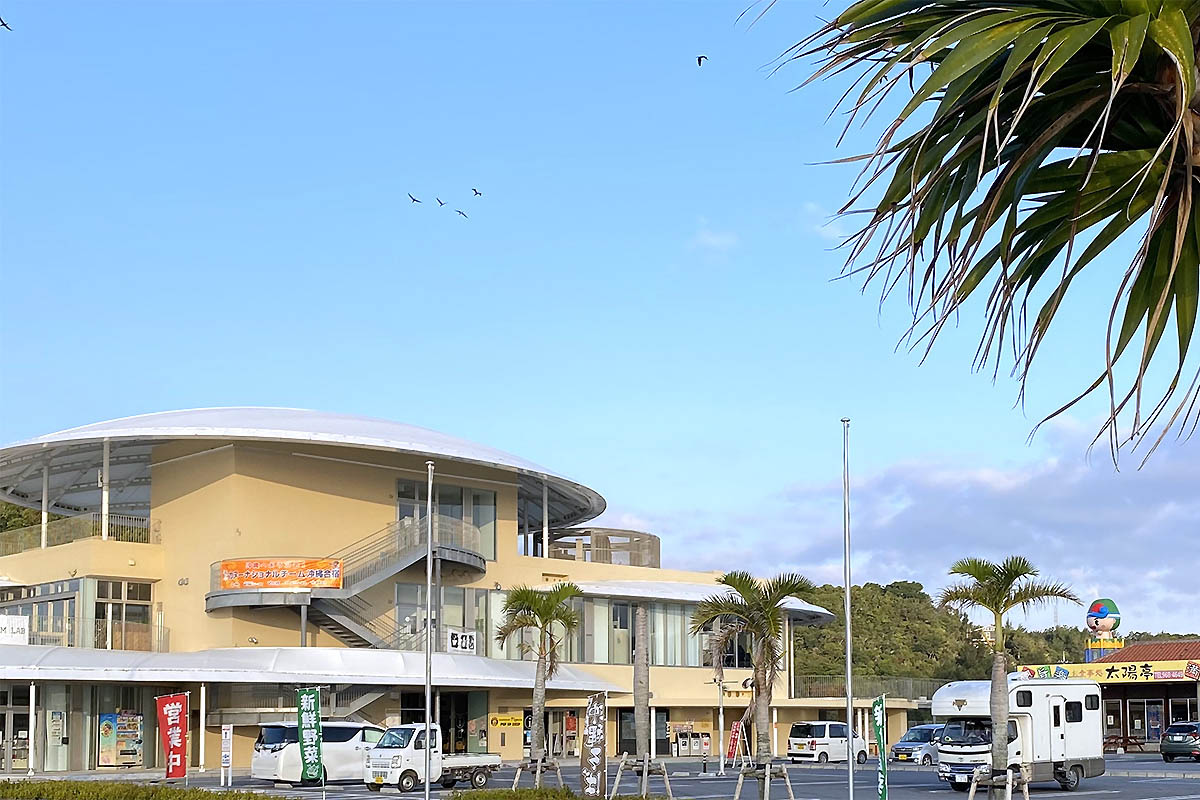 The connection between food and Okinawa's worldwide reputation as a place of longevity is strong. Visitors are highly recommended to experiment with the local cuisine, such as bitter melon, sea grapes, and so much more, to appreciate just how tasty healthy food can be. However, there are also changes underway within Okinawa's famed long-life cuisine. As is the case with so much of Okinawa's rich culture, it's being driven by the spirit of champuru, meaning fusing the best of what can be imported from abroad with what is already successful in Okinawa. In typical champuru fusion fashion, a new type of cuisine is emerging between upmarket resort restaurants and local producers tweaking the kinds of crops they are growing to cater to outside tastes.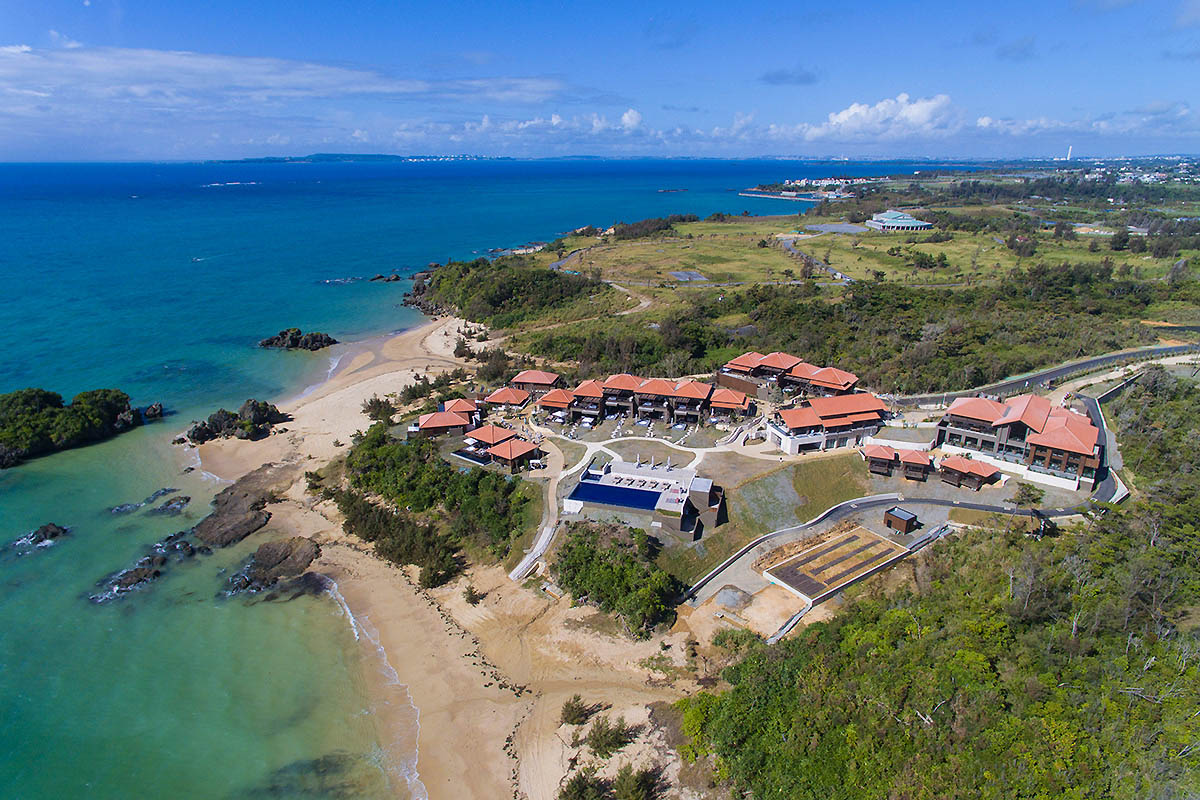 A chef and a farmer make great partners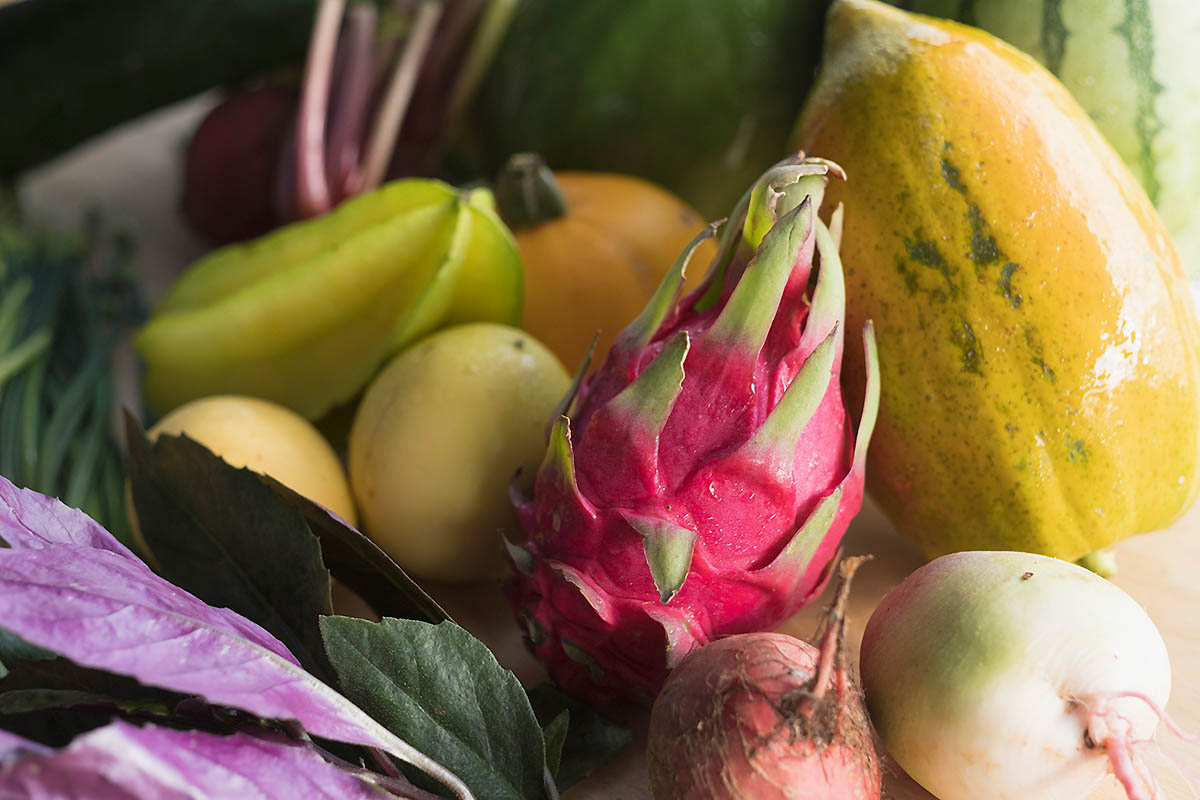 One of the prime locations for this latest iteration of nuchigusui champuru is taking place at Hiramatsu Hotels & Resorts Ginoza under the watchful eye of chef Kinoshita Yoshinobu. Hiramatsu is famous for its full range of dining options based on the concept of a "restaurant for staying."

When Kinoshita, a French Chef who has trained and worked in some of the best kitchens in France and Tokyo, relocated to Okinawa, he held a secret desire. Rather than replicating standard dishes of his training, he wanted to use local ingredients to create dishes that uniquely suited Okinawa's climate. Whether from Yanbaru in the north, Uruma City in the center, or Haebaru and Tomigusuku in the south, the island is rich in options for great quality vegetables. Making use of these unique island vegetables is an irresistible challenge for Kinoshita. He is continually working on new ways to prepare them, and delights in the fresh flavors he can create. Taking advantage of the small scale of the resort restaurant, he has embarked on a culinary adventure to adapt traditional Okinawan ingredients to French cuisine to create an entirely new food genre that is neither strictly French nor Okinawan.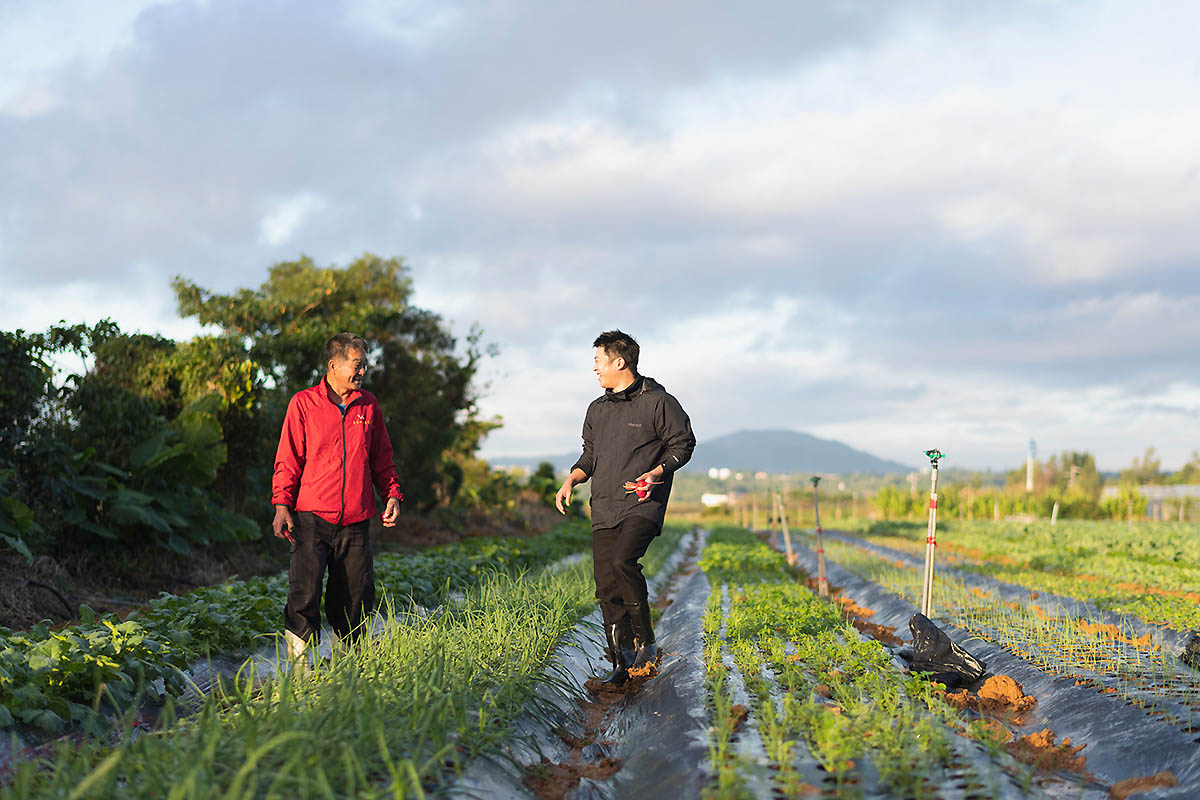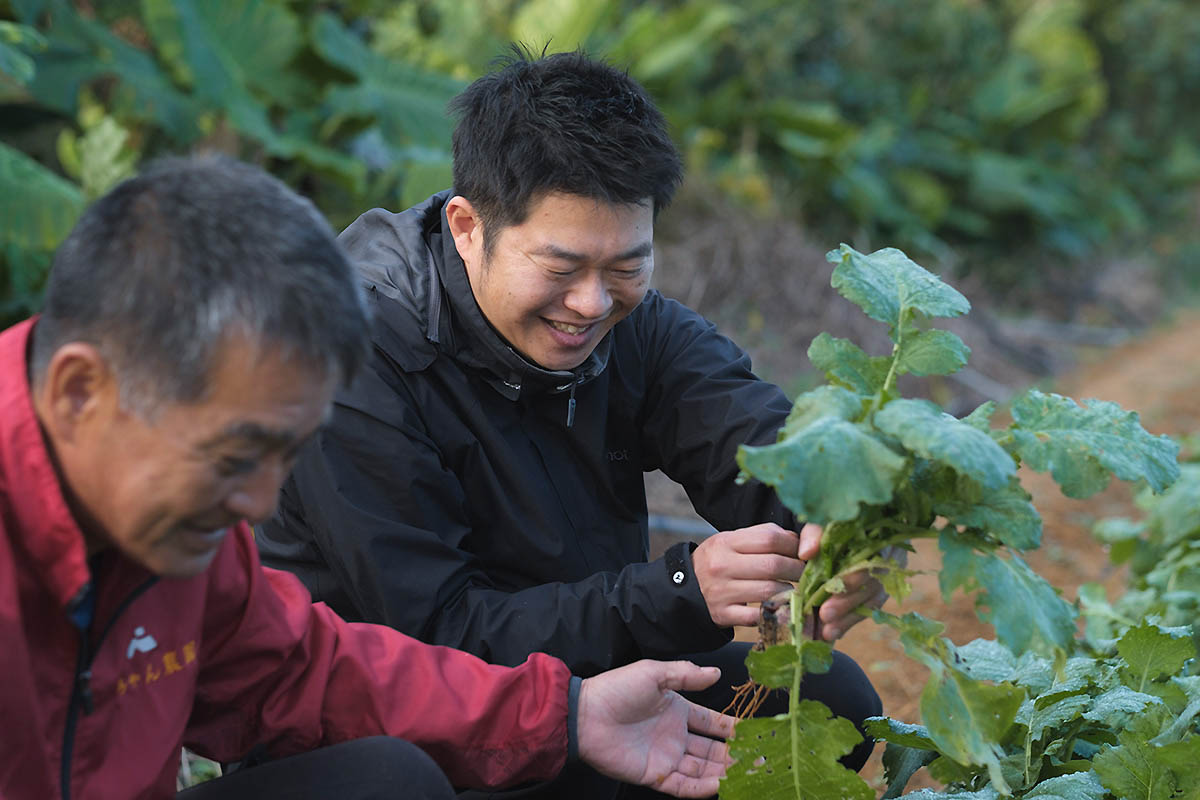 Chef Kinoshita's gastronomic journey has not been without hurdles. In the early stages, he had to use produce imported from the mainland to create the standard dishes for French cuisine. That would usually take two days, and the freshness of the vegetables would suffer accordingly. That led Kinoshita to foster relations with local farmers to introduce vegetables used in French and European cuisine that weren't grown in Okinawa. The reasons behind limited varieties of produce were understandable as, prior to high-end European dining coming to the island, there was no market for such specialty vegetables.

After a slow start, Kinoshita's fortunes dramatically changed when he had a chance encounter in a local farmers' market with Kinjo Osamu, the owner of Kinchan Nouen, a farm in the area. In Kinjo, chef Kinoshita has found an enthusiastic partner willing to experiment and push the boundaries of what new vegetables can be grown on the island. They work together, exchanging knowledge about varieties and farming methods and the type of vegetables used in European cuisine, and the quality expected. It is an iterative learning process and one that is starting to achieve impressive results. Now it is possible to buy such exotic vegetables as watermelon radish and orange cauliflower, and have them harvested on the day they appear on your plate.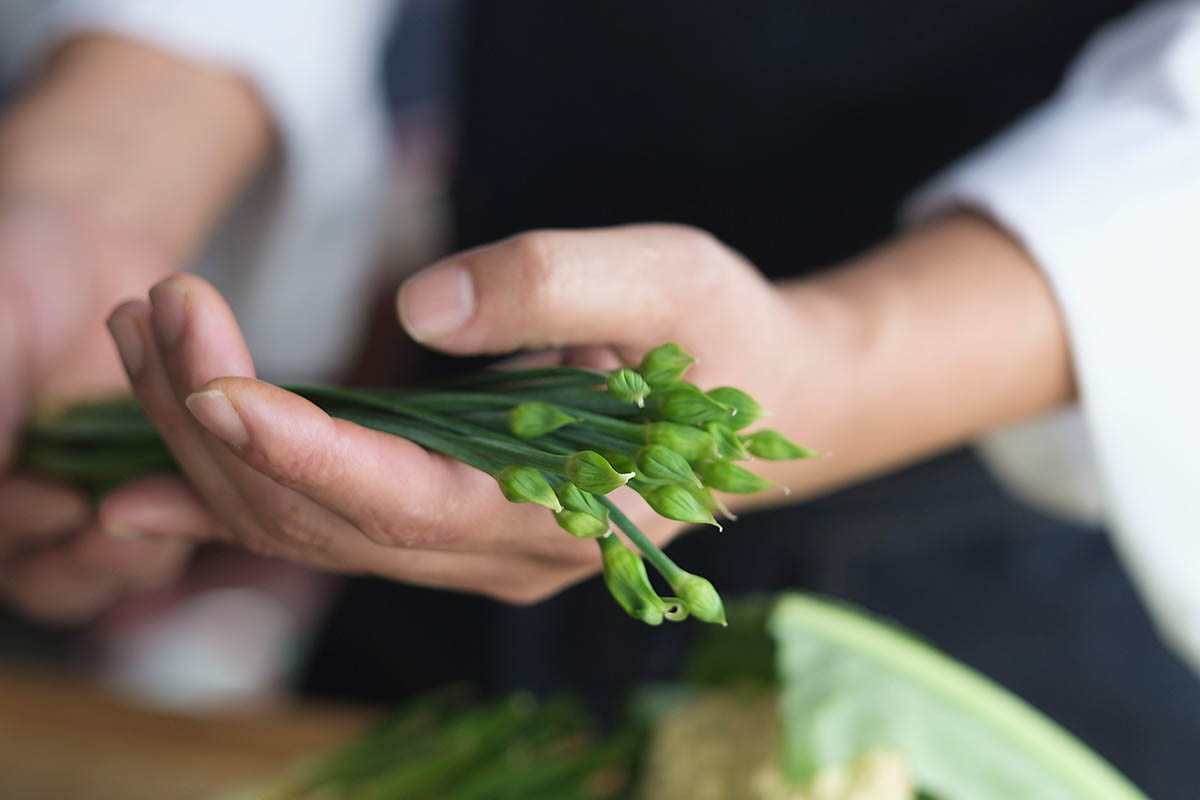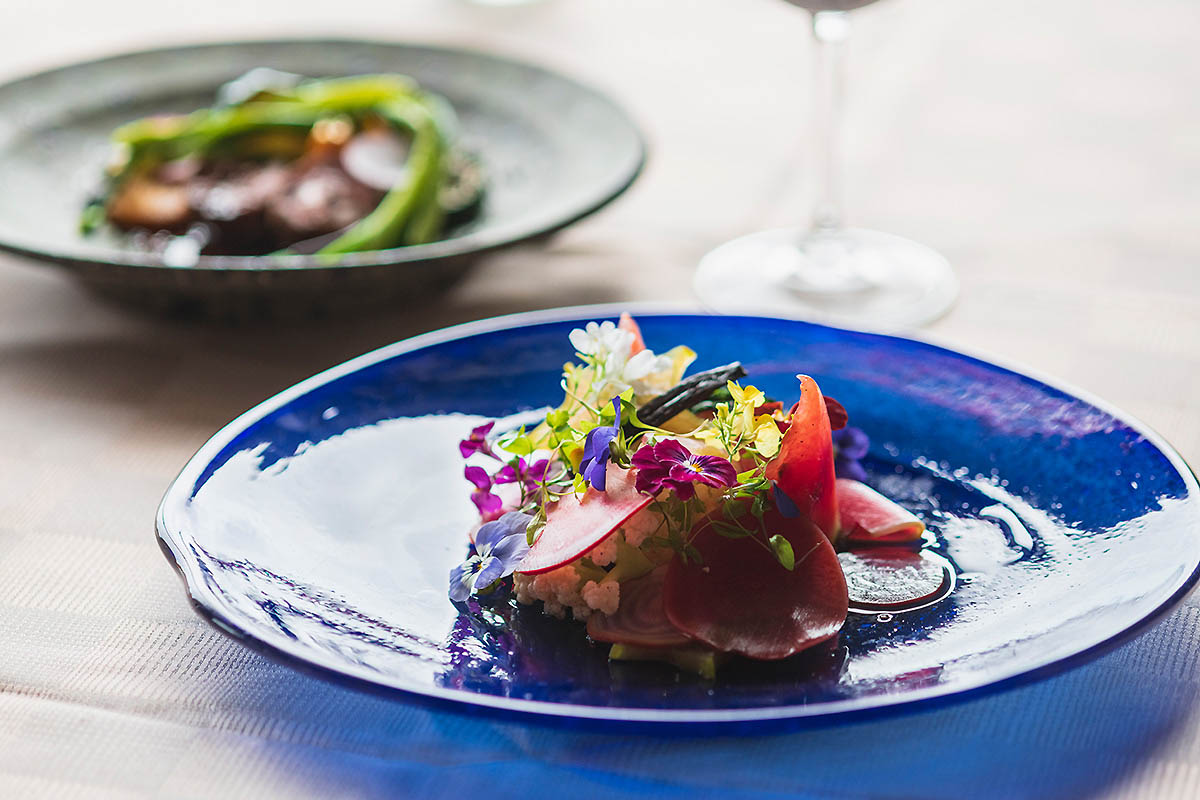 Kinjo has become a pioneer of new crops. As he has succeeded in growing new varieties and selling them at a premium, other farmers have followed suit, gradually changing the face of agriculture on the island. In addition to the European ingredients he traditionally uses, chef Kinoshita incorporates many island vegetables such as flowering chives, Chinese onion, fuuchiba (an herb), and handama (a type of spinach) in his daily menus. When we visited, the appetizer of the day was marinated island vegetables from Kinchan Nouen with Ishigaki vanilla, and the main course was roasted Nakijin agu pork and Yanbaru vegetables with red wine sauce. Our taste buds were delighted by the beautiful, snap-fresh vegetables and the richly-flavored prefectural pork dishes. The meal was a great example of how chefs and farmers work together to break new ground in Okinawan cuisine and create unique food experiences.
Chef Kinoshita points out there are so many French restaurants in Japan. It's a very competitive market, but he hopes that using the freshest ingredients to elevate his efforts at "fusion French food with an Okinawan twist" will put his restaurant on the gourmet map. Luckily, the restaurant at Hiramatsu Hotels & Resorts Ginoza is open not just to guests. Anyone with the desire to taste some of the best food on the island can have the chance to taste Kinoshita's creations. I am already salivating just thinking about it.
Posted on 2021/2/15
Last updated 2021/12/20
Text by Steve Jarvis
Steve Jarvis is a long-term resident of Japan who has recently relocated to the Okinawa Prefecture.