Okinawa Life
Contribute to Okinawa's Sustainability with Responsible Travel
Join the island communities of Okinawa in their effort to preserve the environment they call home
For more than 20 years, Okinawa has nurtured a growing trend toward achieving sustainability on all levels of society. In a rapidly changing world, many Okinawans have been working to create initiatives that engage tourists while enriching the local community and environment.

As responsible travelers, we have the privilege of finding that delicate balance between the invaluable experiences we gain and the many ways we can give back. From actively protecting natural habitats to eating as the locals do, and engaging with their traditional ways of life, here are just a few ways to contribute to the increasing sustainability of these islands while experiencing the best of Okinawa along the way.
Revive the coral reef in Onna Village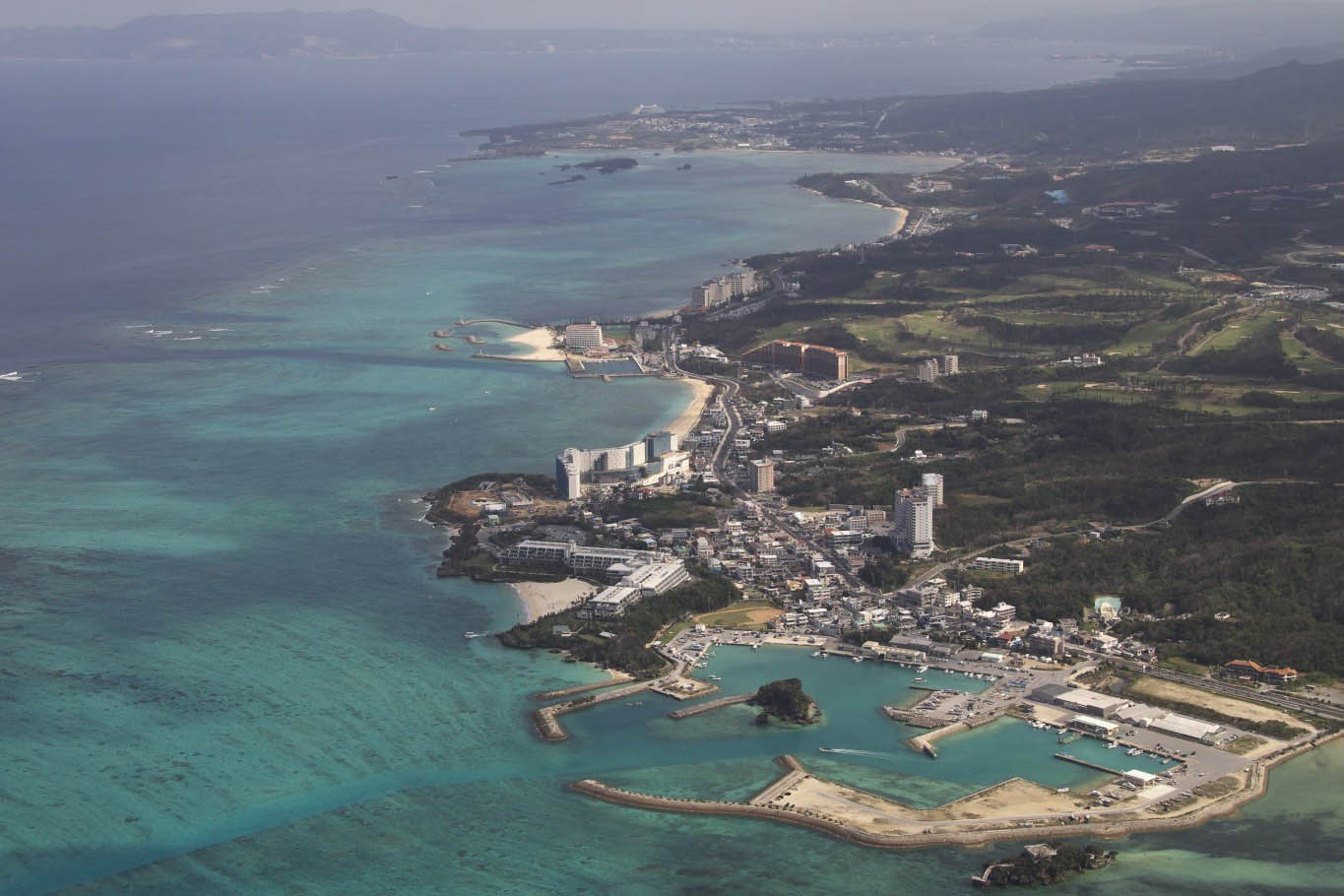 There are many coral reefs surrounding the Okinawa archipelago. They support rich ecosystems for native marine life, create natural seawalls, and absorb significant amounts of carbon dioxide. Of the world's approximately 800 species of coral, about 415 have been identified in Okinawa.* In Onna "Coral" Village, on the west coast of the main island, a 30-kilometer-long reef has, for centuries, supported the healthy growth of local seafood, including Onna mozuku, a type of seaweed commonly eaten in Okinawa.

*According to the Ministry of the Environment and the Japanese Coral Reef Society, in "Coral Reefs in Japan," published by the Ministry of the Environment (2004).

In 1998, local fisherman Koji Kinjo went out to sea on the coast of Yomitan and found that the coral reef had turned white. The bleached coral was only one victim of rising sea temperatures due to an El Niño climate event, compounded by ongoing acidification and pollution. That year, almost 90% of the coral around Okinawa's main island died.

Shocked by this tragic loss, Kinjo and other fishermen from the Onna Village Fisheries Cooperative resolved to save the reef by becoming coral farmers. By 2003, they succeeded in transplanting farm-raised coral into the sea. Marine researchers gradually supported their efforts. Today, the fishermen actively collaborate with the Okinawa Institute of Science and Technology to cultivate Acropora coral on iron posts off the coasts of Onna and Maeganeku. So far, they have transplanted more than 100,000 coral seedlings.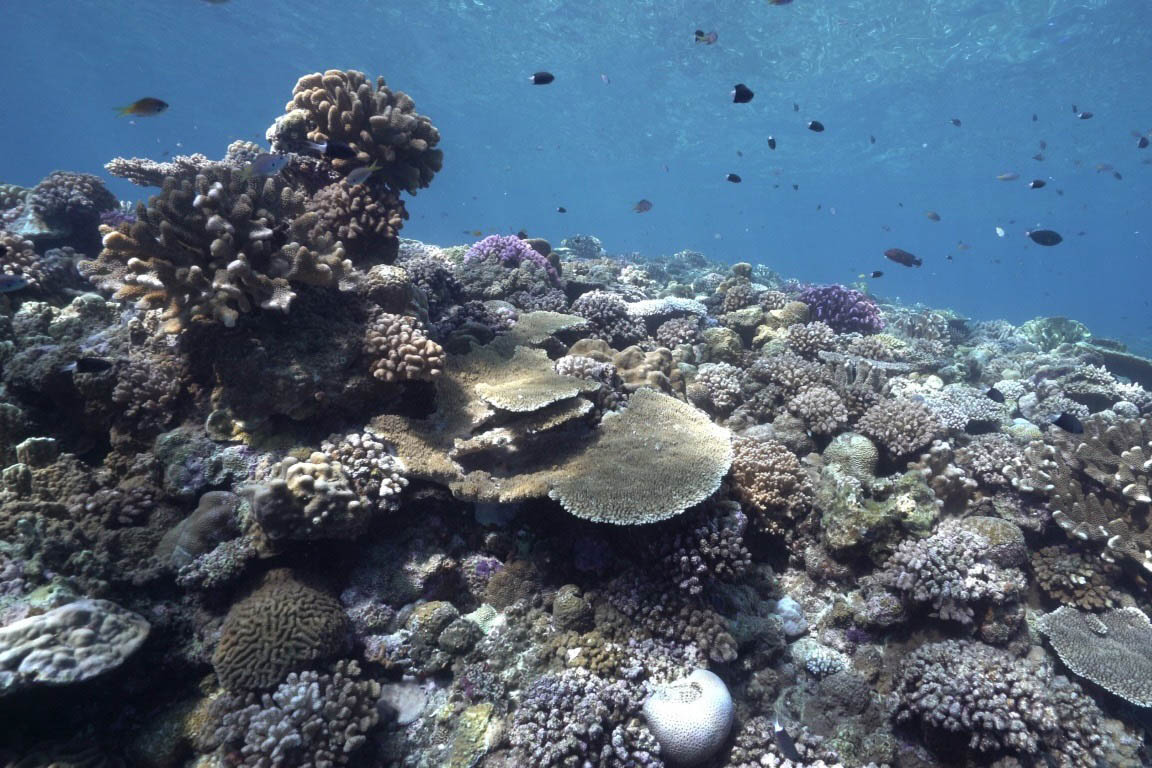 Kinjo opened his own Sango Batake, a land-based coral farm where the water temperature is four to five degrees cooler than the ocean. There he also discovered a new type of coral that can survive in shallow waters, so that even children can get up close and personal with the polyps. At the farm, visitors can observe 120 different species of coral in a controlled environment, and anyone can create an individual coral seedling, which is nurtured until it's large enough to survive in the ocean. The coral is then transplanted into the sea, where it eventually spawns and helps to revive Onna's critically endangered reef.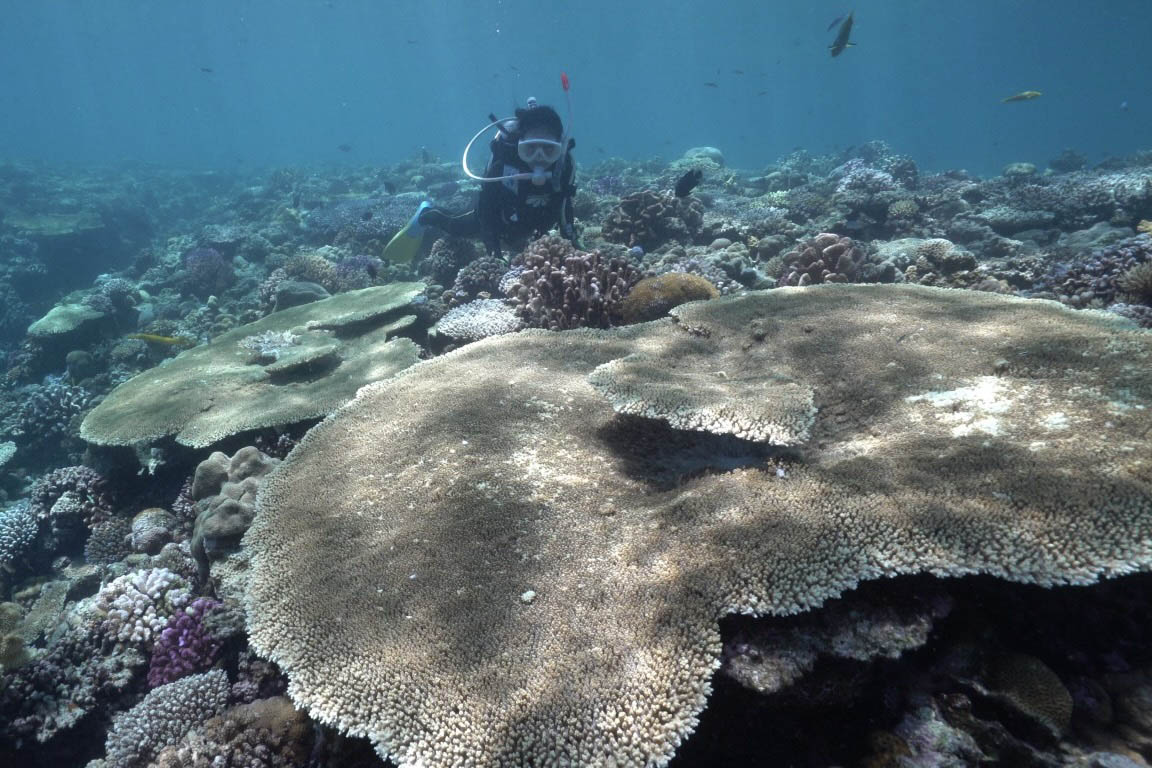 Okinawa Diving Service Lagoon offers a similar experience, where you can learn more about coral aquaculture and contribute to the cause by attaching a coral seedling to a piece of concrete along with a personal message. These polyps will later be transplanted into the ocean near Cape Manzamo, north of Onna Village.

Coral Farm *only in Japanese
Okinawa Diving Service Lagoon *only in Japanese
Wear coral-friendly sunscreen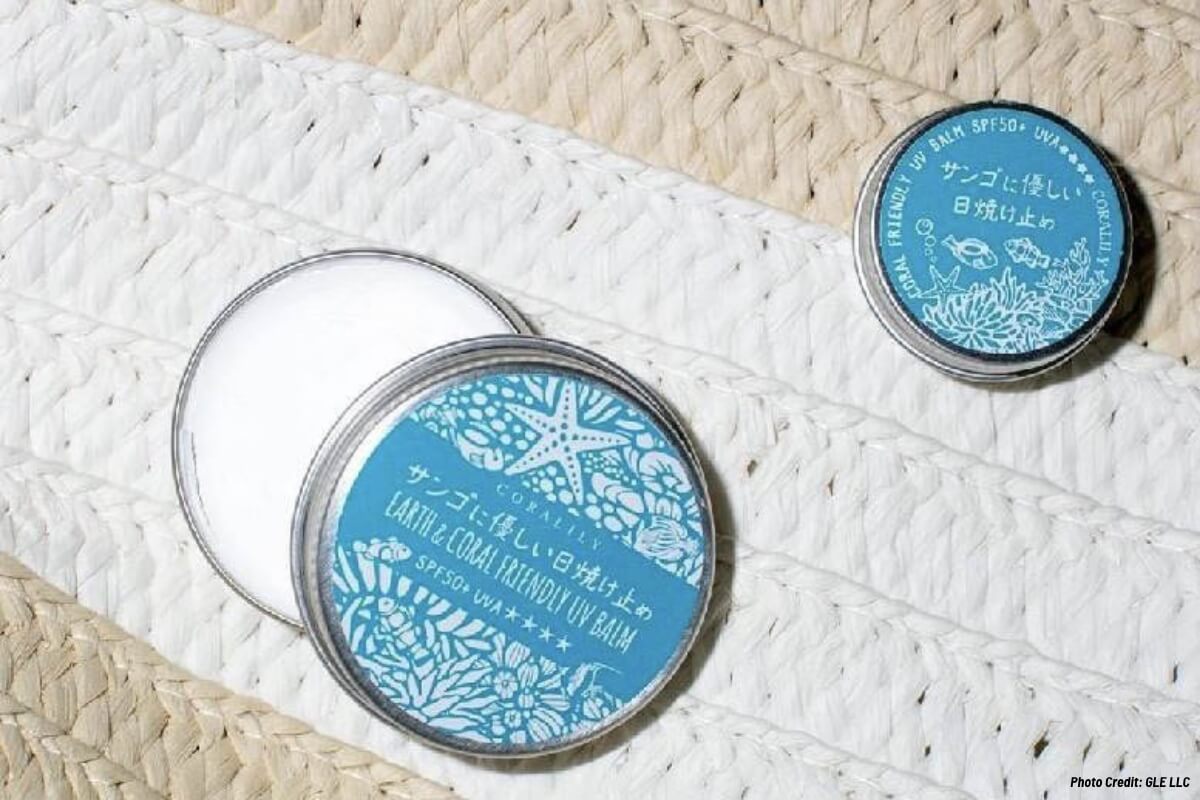 Coral also suffers from the nefarious effects of skin lotions, which inevitably come off your skin and pollute the water when you swim, snorkel, or dive around the reefs. One way to reduce this damage is to use coral-friendly sunscreen such as Coralily UV cream, developed by a Naha-based startup, which replaces the chemicals toxic to coral with a blend of natural medicinal herbs, including the Okinawan herb Ginger Lily.

Coral is essential to the livelihoods of many Okinawans who depend on the sea for survival. Fishermen say that their ancestors have protected the coral reefs over countless generations, and they share their sense of responsibility as stewards of this natural heritage. Even the land on which they live originated from coral. Several hundred thousand years ago, coral reefs formed the Ryukyu limestone that makes up Okinawa's southern Miyako and Yaeyama archipelagos.

As responsible travelers, we can also help preserve this marine environment by nurturing coral seedlings on local farms, by not touching living coral in the sea, by educating ourselves about their habitat, and by becoming international custodians of Okinawa's endangered coral reefs.

coralisfriend *only in Japanese
Eat seasonal "longevity food" in Ogimi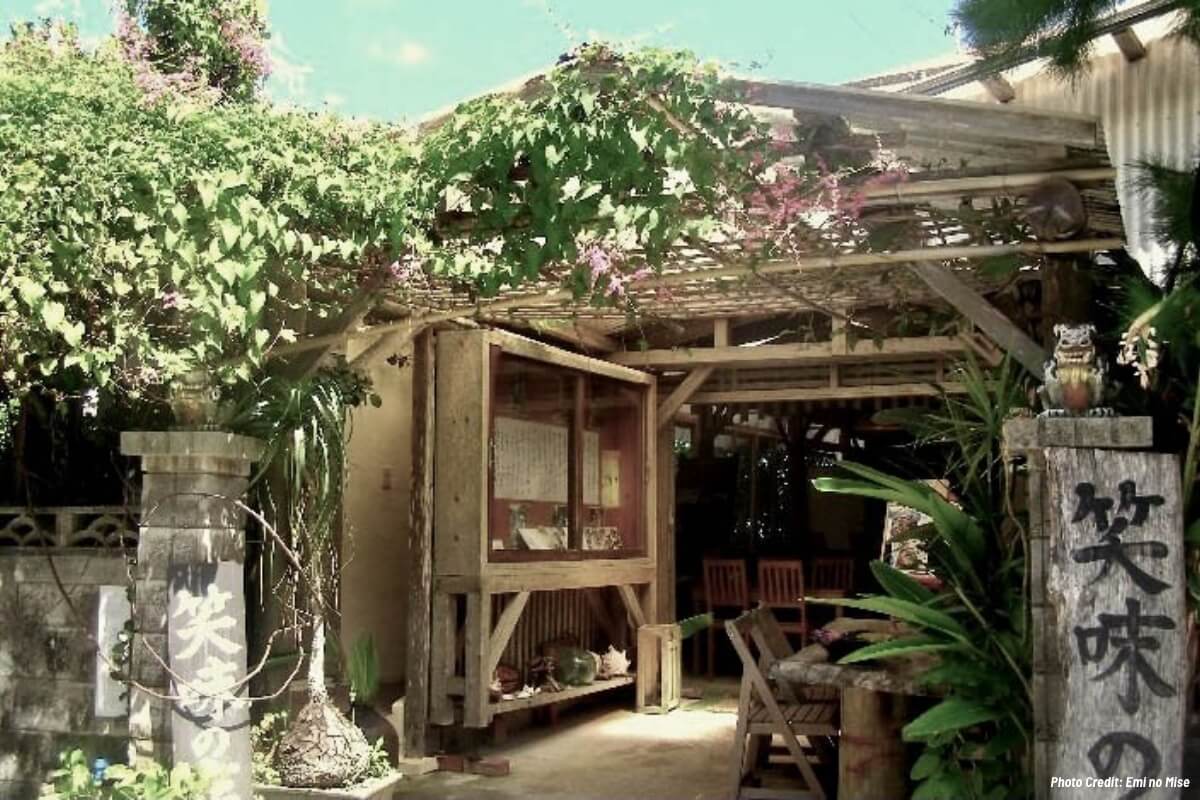 Okinawa is one of the world's five "Blue Zones" of longevity, where more than a thousand centenarians live relatively healthy, happy lives. These ageless islanders live in the middle of peaceful and abundant nature, they participate in a lively and supportive community, and perhaps most importantly, they eat a healthy diet.

The Okinawan staple is sweet potato, supplemented by green and yellow vegetables, such as bitter melon (goya), and various soy products, such as tofu. Of course, living on a subtropical island also provides them with plenty of fresh fruits, which also contribute to this traditional diet that is dense in essential vitamins and minerals, and antioxidants, and is low in calories.

In Ogimi, the village grandmothers' prolific vegetable gardens, traditional cooking methods, and local seasonal ingredients fascinated the former nutritionist and chef Emiko Kinjo. Once she found her footing in the virtuous cycle between garden and kitchen, she opened her farm-to-table restaurant Emi no Mise to share the culture of Okinawan "longevity cooking" with visitors.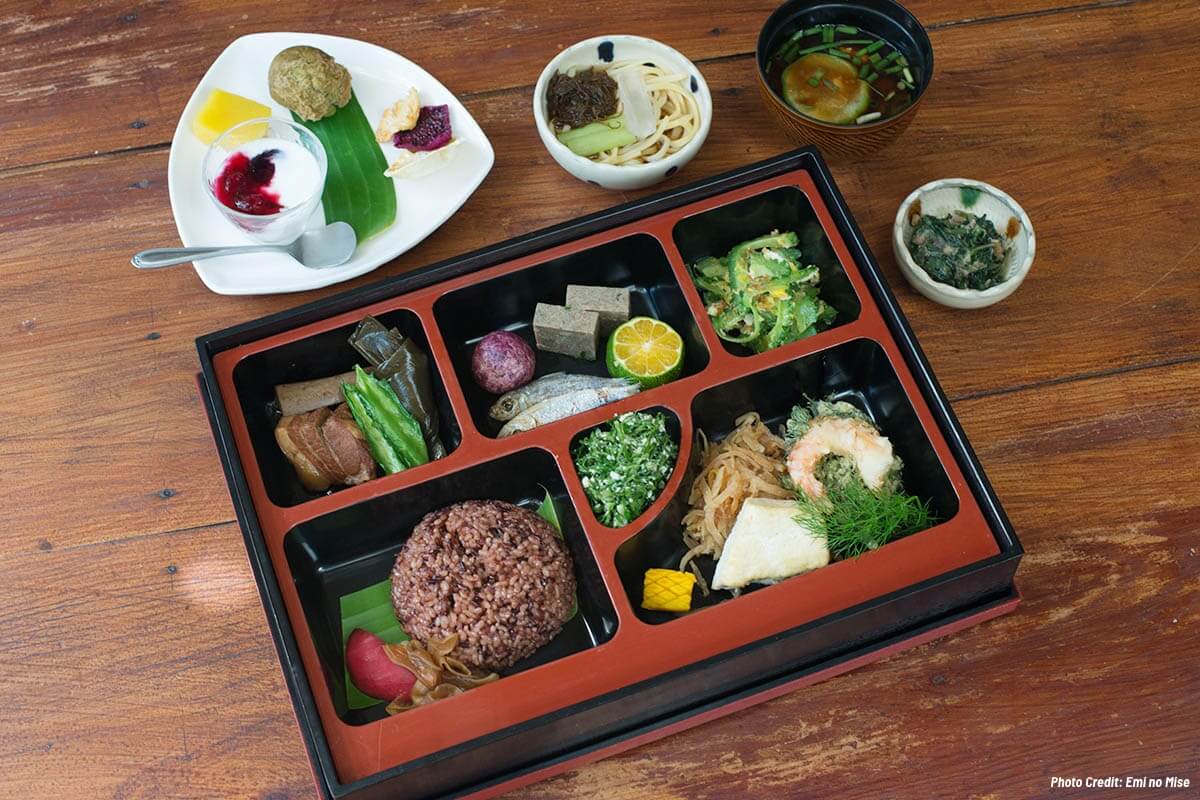 By eating locally grown food, you can experience a fundamental part of Okinawa's traditionally healthy lifestyle while contributing to preserving the local food culture. Try the choujuzen ("longevity food") lunch, which is nutritionally rich in superfoods such as mozuku, goya, and shikuwasa citrus, and features a variety of Okinawan fruits and vegetables. Or sample the more compact makachikumisore and leave it up to the chef to serve you the best of the season's harvest. When you finish your meal, don't forget to say kusunaibitan ("that was good medicine").

Emi no Mise
Preserve traditional culture on Taketomi Island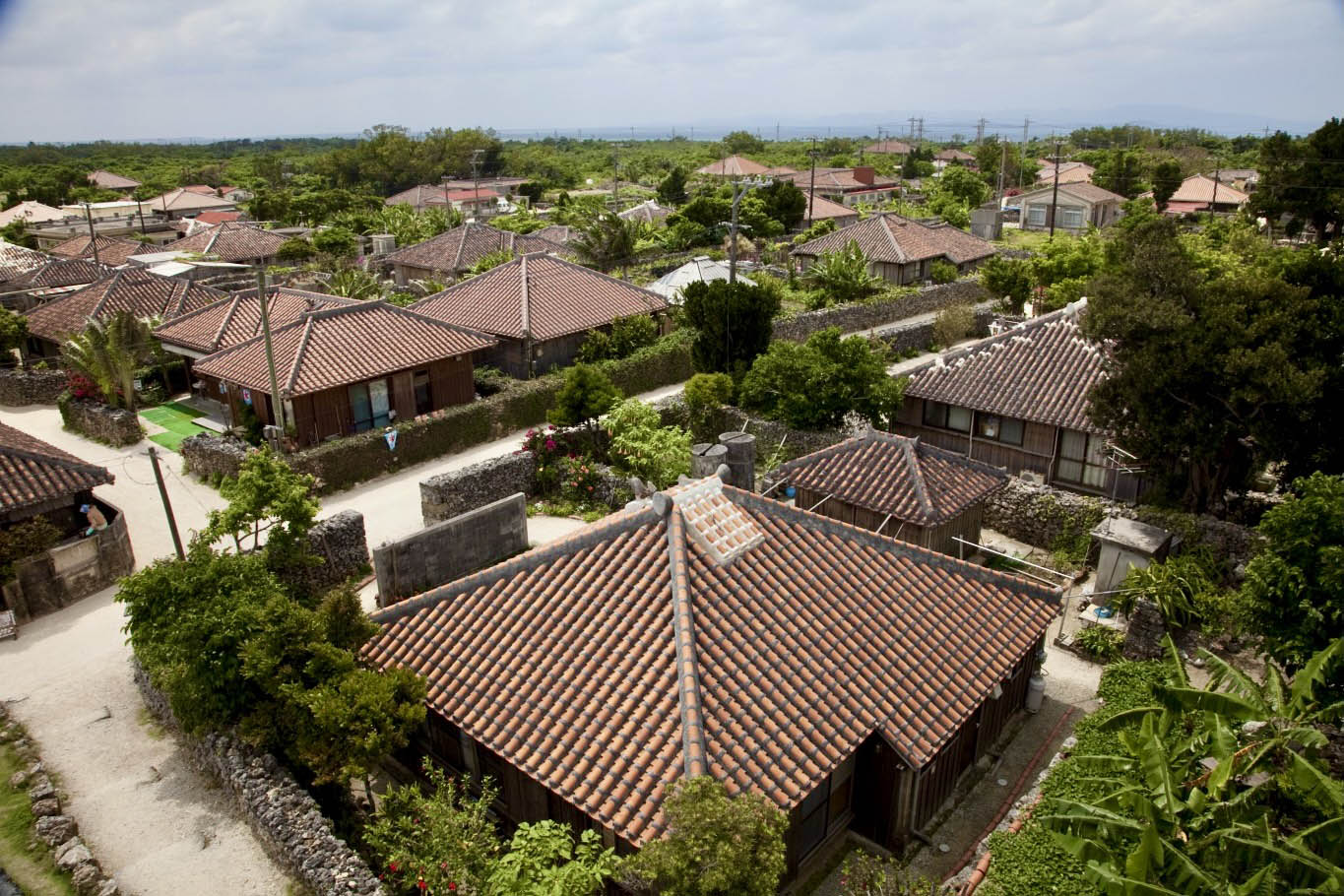 In 1986, the few hundred residents of Taketomi Island, in the Yaeyama Islands, took action to save their island from uncontrolled development by drafting the Taketomi Charter. This comprehensive charter encompasses issues from land ownership to landscape preservation, and even usage of locally grown and produced materials to make souvenirs. The national government has since designated Taketomi Island a Preservation District for Groups of Traditional Buildings. Visitors can contribute an optional entry tax, which supports activities that protect both the local community and the natural environment, while building a mutually beneficial relationship between Taketomi islanders and tourists.

Thanks to the residents, you too can walk along clean narrow streets paved with white coral sand, among limestone walls that surround traditional wooden houses with red-tiled roofs. Perched atop every red-tiled roof sits another icon of ancient Ryukyu culture: shisa, a mythical stone lion that watches over the home. Admire all these cultural remnants of a bygone era as you stroll through the peaceful neighborhoods.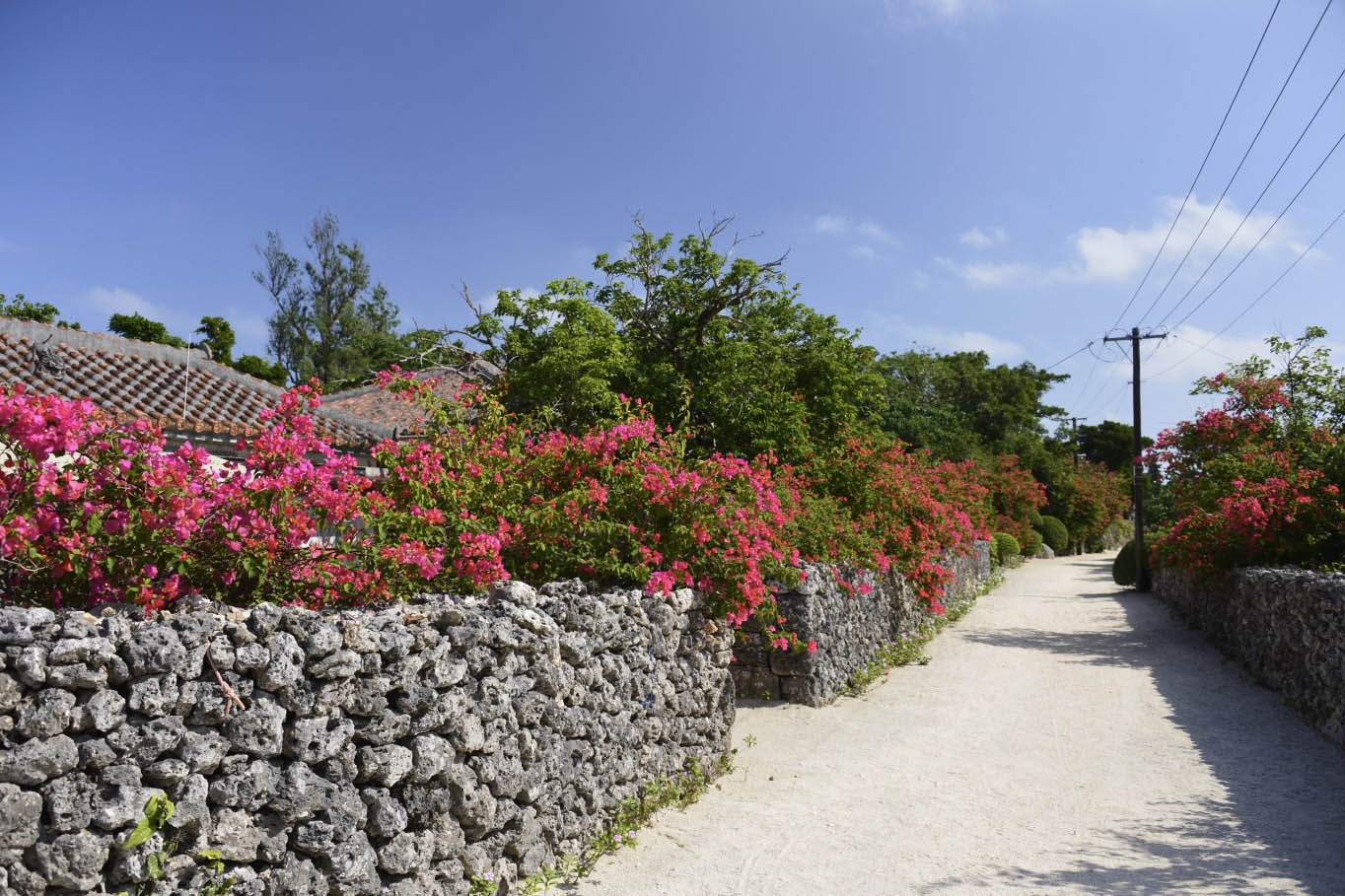 As Okinawans work and play to preserve their culture and traditions, there are many ways you can join the trend toward sustainability. Engage in environmental protection, enjoy the seasonal food harvest, or explore the various unique aspects of Ryukyu culture.
Posted on 2021/2/26
Last updated 2021/12/20
Text by Cherise Fong
Cherise Fong is a devoted bicycle traveler and eco-writer currently based in Tokyo.