Okinawa Life
The Rural Charms of Ogimi Village
Slow down and learn the wisdom of a long life in this quaint "village of longevity"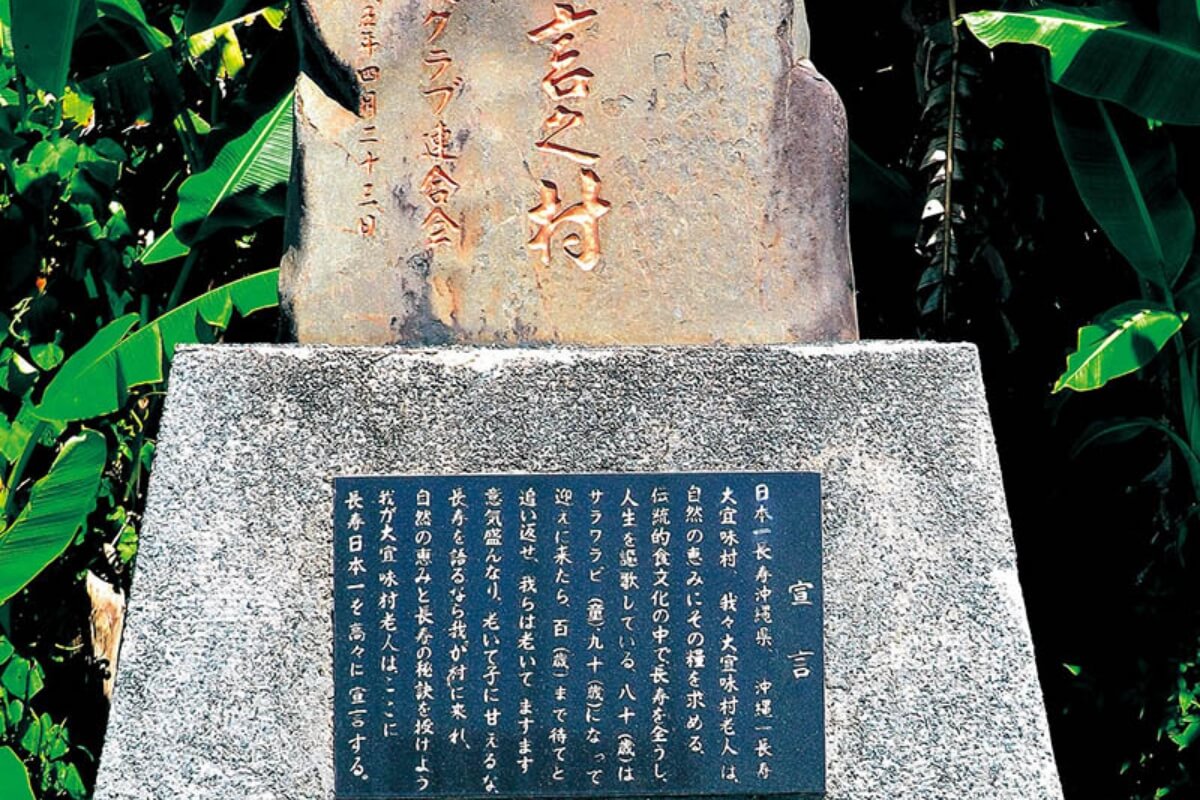 Okinawa Prefecture is one of the world's "Blue Zones," areas that have a high concentration of people who exceed the average life expectancy. There are many different factors believed to contribute to the longevity of Blue Zone residents, including a healthy diet, and an active, less stressful lifestyle. The quaint village of Ogimi, in the north of Okinawa's main island, is known locally as the "village of longevity." The community offers homestay programs, and a visit can help shine light on the benefits of slow island life, and the wisdom in their longevity.

In 1993, the Federation of Ogimi Village Senior Citizen Clubs erected the "Greatest Longevity in Japan" monument to invigorate the community. The declaration on the plaque reads:

At the age of 80, I'm still a child. When God comes to call me at 90, I tell him to wait until I turn 100. Let's keep going strong as we get older, and not depend too much on our children. If you appreciate longevity, come to our village. We'll provide you the blessings of nature and teach you the secrets of longevity. We, the seniors of Ogimi Village, proclaim our village the "Longest-living Village in Japan."

There are a few factors that may contribute to the village's reputation. Life in harmony with the natural bounties of the area allows residents to "live without worry or hurry," and relax. Their diet is diverse and healthy, and utilizes fresh, seasonal ingredients. The community also participates in many social events, in the spirit of promoting "lifelong activity."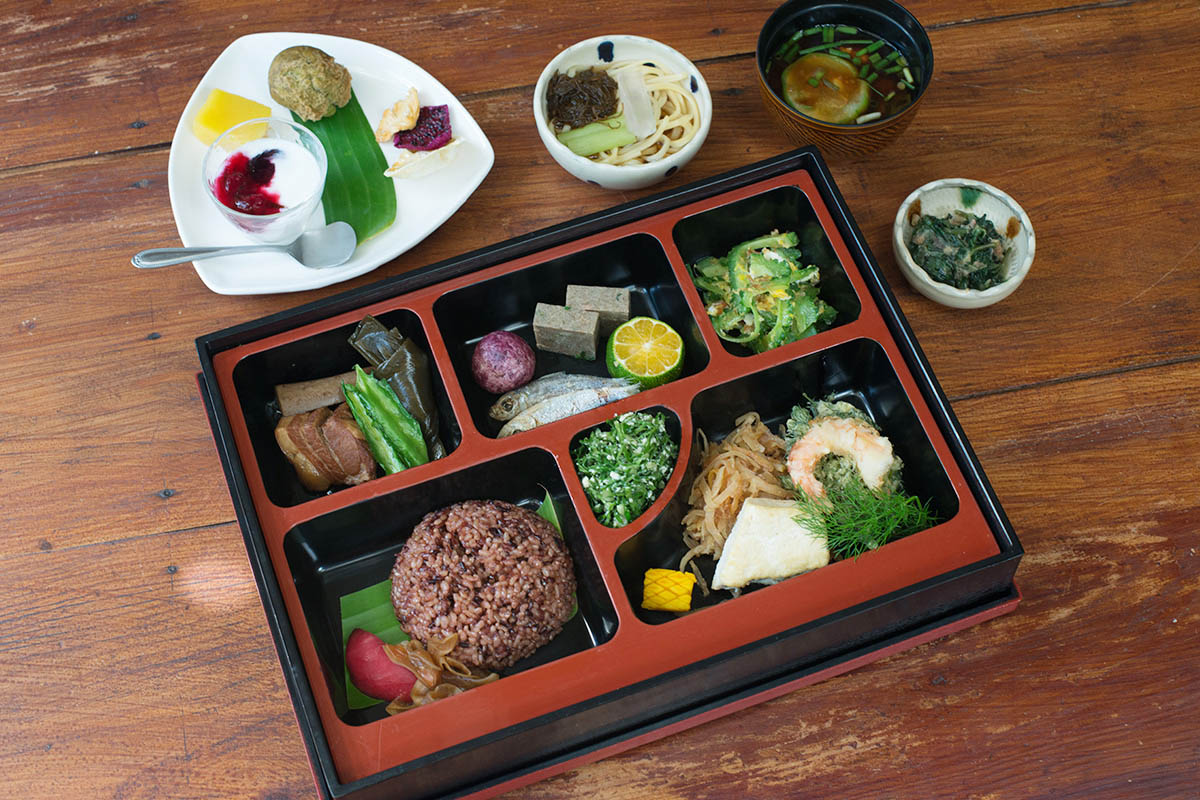 The relaxed pace of life in Ogimi is readily apparent. The area is beautiful, with access to the charming Okinawan seaside, verdant forests, and rivers winding lazily past mountains, away from the stress that accompanies the hustle and bustle of urban areas. For a taste of Ogimi's characteristic diet, pay a visit to the restaurant Emi no Mise. Dishes contain lots of mineral-rich, fresh vegetables and seaweed, and high-quality protein like pork and tofu. According to the owner, they "opened this restaurant to keep the rhythm and wisdom of life alive."

If you examine the diet of the community, a few trends emerge. People often eat meat and proteins like tofu and legumes (the consumption of which is about 1.5 times higher than the rest of Japan). They eat plenty of fruits, and green and yellow vegetables (the consumption of which is about three times higher). Protein is a major component of cells, and the ingestion of high-quality proteins is believed to improve the function of immune cells. High immunity supports a healthy, disease-free life. Similarly, fruits and vegetables rich in vitamins and minerals can also support physical health.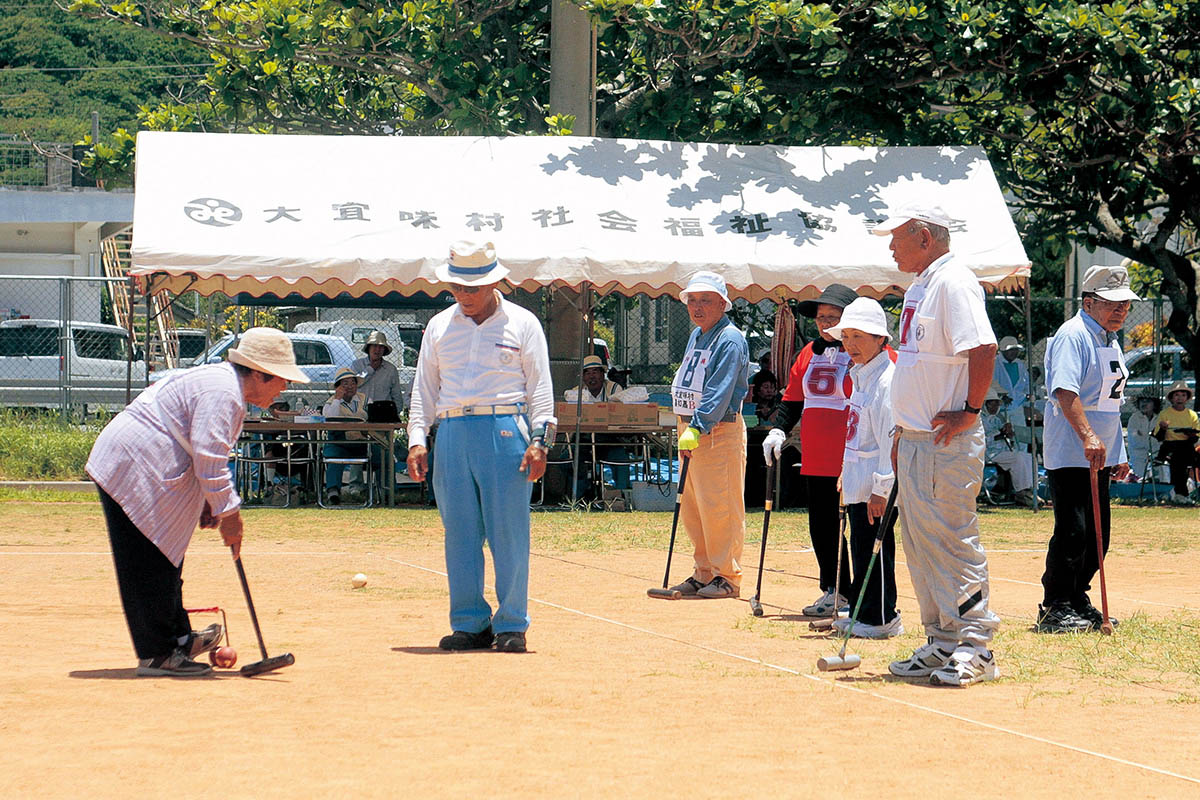 They say "you're as old as you feel," a saying that aptly applies to Ogimi. Elderly people not only work the fields and harbors in the village, but spend time with one another through activities and community events. Participating in the homestay programs in Ogimi offers visitors the chance to get hands-on with the local way of life, join in these activities, and form bonds with the community. Unlike traditional lodgings, a homestay brings guests into the homes of local residents, allowing for a much more intimate glimpse into the character of the area. Perhaps it also offers insight into the secret wisdom of Ogimi's longevity.