Okinawa 101—All the information you need for a first-time trip to the islands
Visiting the islands of Okinawa for the first time is an exciting experience. Fully prepare for your trip by browsing the useful information below. From where to find free Wi-Fi and tax-free shopping to important information on natural disasters, all the essentials are covered here.
Essential Information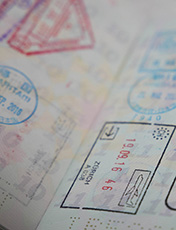 Visa & Immigration
Check whether you need a visa to travel to Japan and always travel on a valid passport with sufficient time remaining before the expiry date. While traveling in Okinawa, keep your passport with you at all times as you may be asked to present it for identification. If you lose your passport, file a report with the police, and contact the appropriate embassy.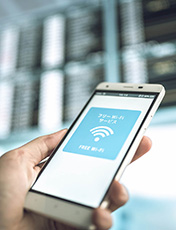 Wi-Fi & Connectivity
Free Wi-Fi is available at most accommodations, at some tourist facilities, and in some urban areas. Check with your accommodation at the time of reservation regarding Wi-Fi availability. Okinawa Prefecture operates the free Wi-Fi service Be.Okinawa Free Wi-Fi. See the user guide [PDF: 30MB] for instructions and check the area map for locations.
For uninterrupted access to the internet, consider renting a mobile router or purchasing or renting a SIM card. Rates and packages vary from provider to provider and airport pick-ups and returns, as well as hotel deliveries, may be possible.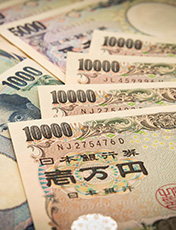 Currency & Currency Exchange
The currency in Japan is the Japanese yen (¥). Credit cards and contactless payment methods are generally widely accepted in urban areas, but many small shops and businesses in rural areas and on small islands will only accept cash. You can exchange currency at the airport, at certain ATMs, and exchange bureaus around the islands. If you are bringing cash with you, note that amounts exceeding 1 million Japanese yen need to be declared at customs.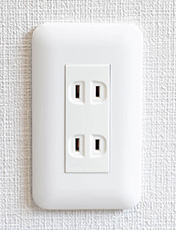 Voltage & Plugs
When bringing electronic devices that require plugging in, make sure they are compatible with Japanese voltage specifications and electrical sockets. Japanese plugs are A type. The voltage is 100V, and the frequency is 60Hz.
Health & Insurance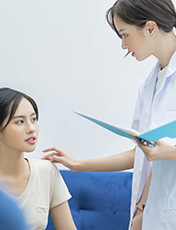 Illness & Injury
If you fall ill or receive an injury and require urgent medical attention, go immediately to hospital or call 119 for an ambulance. For non-emergency illnesses and injuries, call the Be.Okinawa Medical Interpretation Contact Center. Hotline staff can advise you on where to get medical treatment and can refer you to clinics that offer services in foreign languages.
Be.Okinawa Medical Interpretation Contact Center: 0570-050-235
Languages available: English, Mandarin Chinese, Cantonese, Korean, Spanish, Portuguese, Thai, Vietnamese, Indonesian, Tagalog, French, Nepali, Malaysian, Italian, German, Russian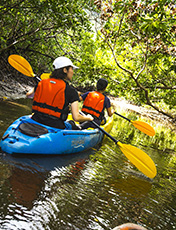 Travel Insurance
Purchasing travel insurance that provides sufficient coverage and services can give you peace of mind in the event of an unexpected injury or illness during your trip. Hospital visits and emergency services can be very costly, so insurance is a wise precaution. See the Japan National Tourism Organization's Guide for when you are feeling ill for more information on travel insurance and what to do in the event of an injury or illness.
Tourist Information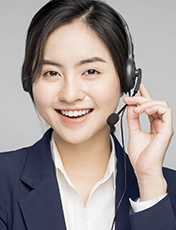 Contact Center
Email or call the OKINAWA Multilingual Contact Center for tourist information, interpretation services, and assistance during your visit to Okinawa. Calls can be handled in five different languages including English.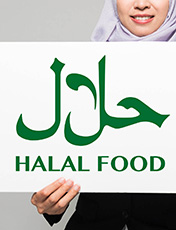 Dietary Requirements
Okinawa has a rich and diverse food culture with options to accommodate all visitors. There are a growing number of vegetarian restaurants and Halal-, vegetarian-, and vegan-friendly options across the islands. Some chain restaurants may display allergen information on their menus, but in most cases you will need to check directly with restaurant staff. Restaurants are increasingly able to cater to special dietary requirements, but in some cases may require advance reservations and notice. The materials below feature a point-to-communicate allergen chart and information on Halal and vegetarian options in Okinawa. For more information or help finding suitable dining options, visit the Barrier-Free OKINAWA website.
Learn More

OKINAWA Welcome Guide For
Muslim Visitors *2018 [PDF: 5.4MB] *contains allergen chart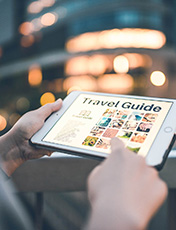 Useful Apps
There are many handy apps available to make traveling in Japan and Okinawa easy. Browse the Japan National Tourism Organization's list to discover navigation, sightseeing, and accommodation apps among others.
Shopping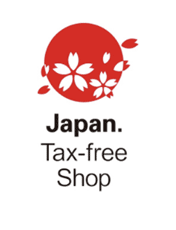 Tax-Free Shopping
Visitors to Okinawa are eligible for tax exemption on many consumer goods. Most major retail outlets offer tax-free shopping and have service counters where you can get more information on eligibility and procedures. The Tax Free Shops in Okinawa website has a database of tax-free shops across the islands.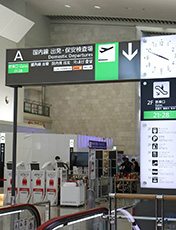 Duty-Free Shopping
International travelers to Okinawa can purchase goods without having to pay duty at DFS inside the departures lounge at Naha Airport and at T Galleria Okinawa in downtown Naha. More information is available on the DFS / T GALLERIA website.