Okinawa in October
Adventures abound in Okinawa in October, from hiking and kayaking to karate and soba noodles
Early autumn in Okinawa is the ideal time for both outdoor activities and cultural pursuits. The weather is warm enough for the beach and cool enough to enjoy activities such as hiking and kayaking. Festivals across the islands celebrate Okinawa's rich heritage and traditions.
Quick tips
October is still a relatively comfortable month for snorkeling, swimming, and diving, with an average water temperature of 27 degrees Celsius. Check beach information before making plans to make sure swimming season restrictions are not in place.
October can sometimes be hot and humid, especially on sunny days. Be sure to bring sunscreen and a hat when visiting the beach.
October 25 is Karate Day—join a karate experience program or visit the Okinawa Karate Kaikan, a prominent dojo in Tomigusuku.
October weather in Okinawa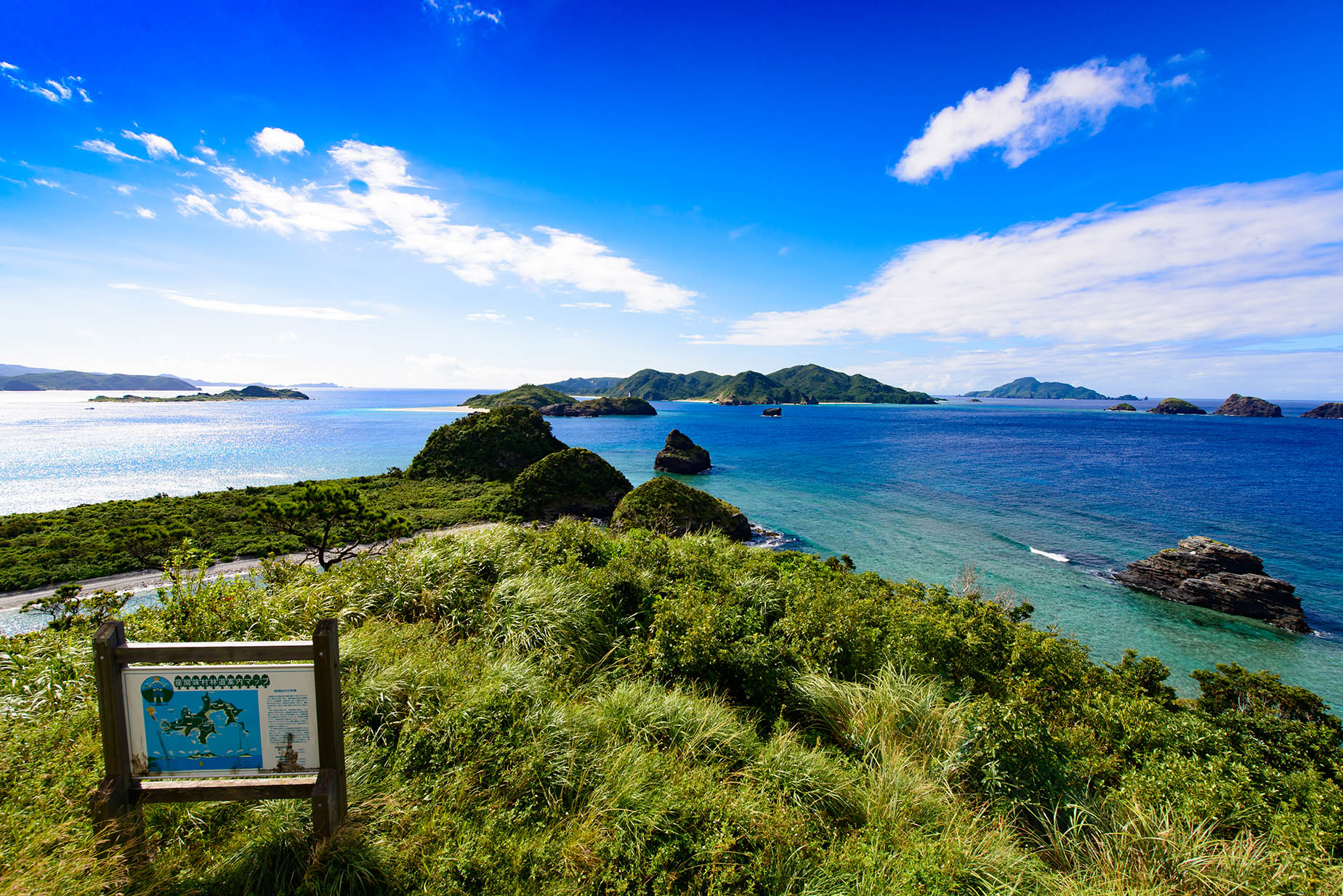 Although the weather in October is usually mild and stable, it can be hot and humid on sunny days. Daytime temperatures average around 26 degrees Celsius (79 degrees Fahrenheit), with highs around 31 and lows around 23 degrees. Temperatures differ between day and night, so something light to cover up with may be needed in the morning or evening. Typhoons may occur in October, so check the forecast before making plans.
What to do in October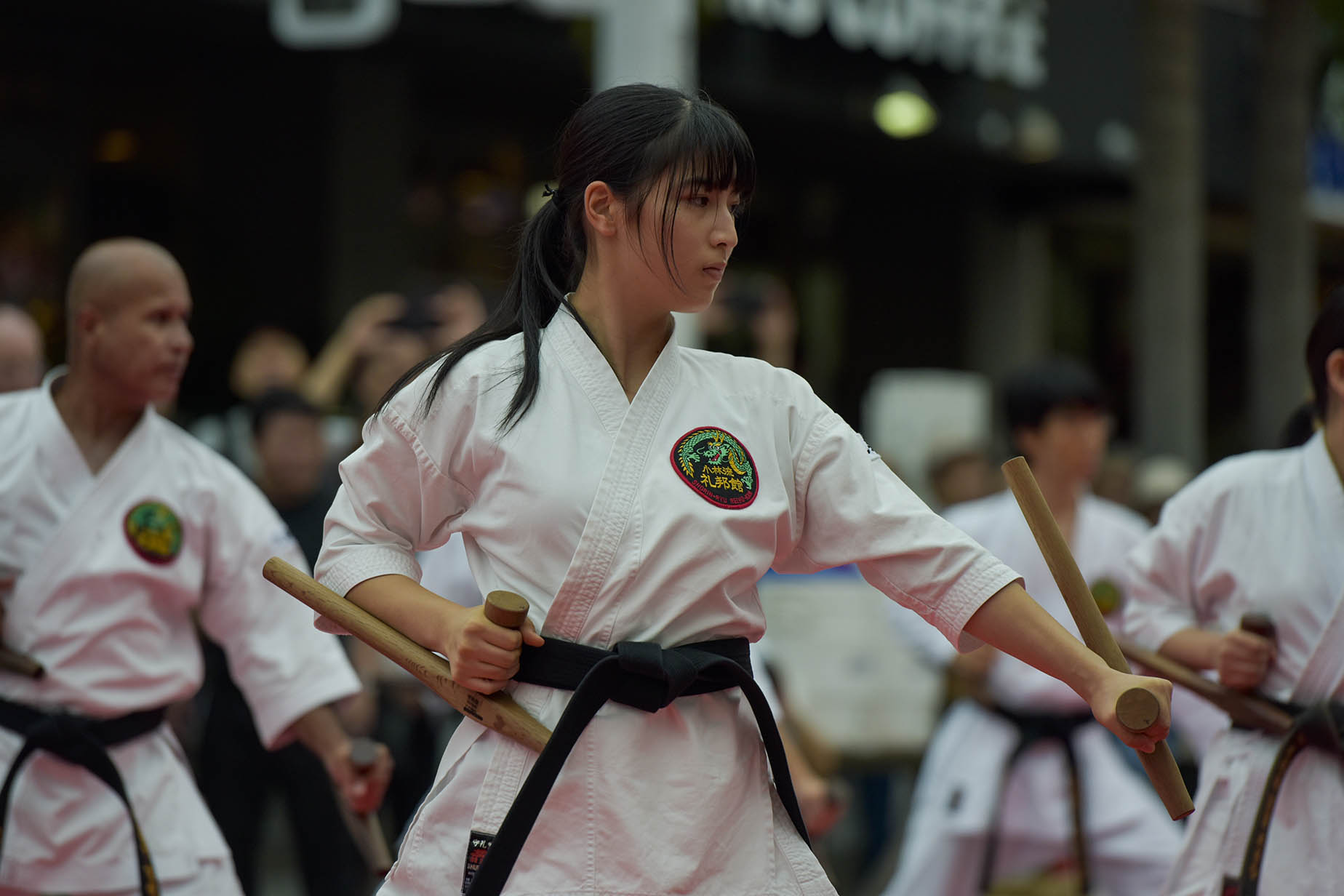 Early autumn is a great time for venturing beyond the beach. Although many beaches are still open for swimming, the mild weather is good for other outdoor activities such as hiking and kayaking.
October is the month for celebrating Okinawa's native martial art, karate. Visitors from around the world come to Okinawa to share their passion for karate, and practitioners display their prowess and discipline by demonstrating their techniques at dojos and festivals across the islands.
Okinawa soba noodles are delicious in any month, but October is a particularly pertinent month to enjoy them with October 17 being Okinawa Soba Day. Enjoy visiting soba restaurants or consider taking a soba-making class.
Exploring the outdoors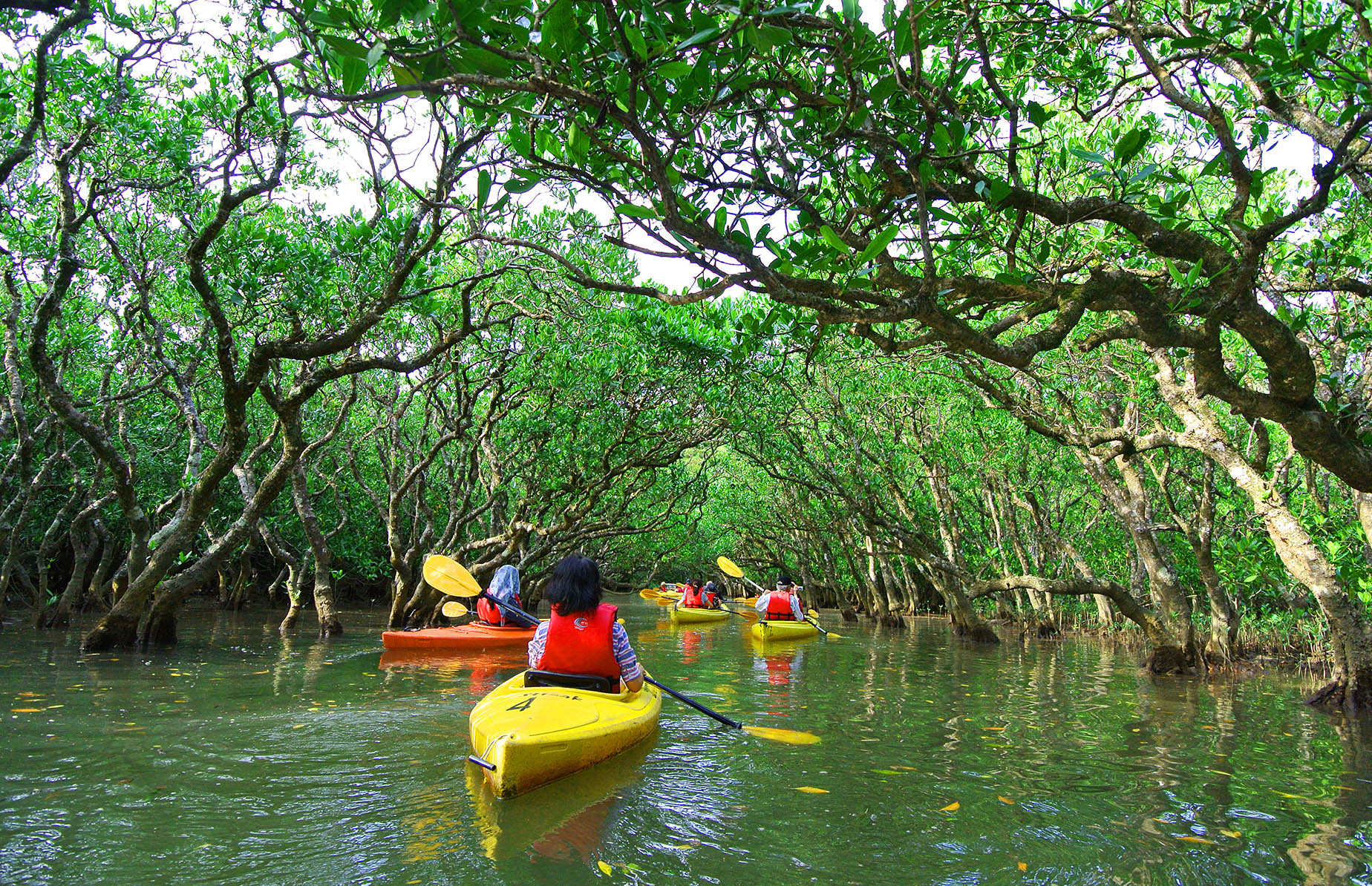 Okinawa is more than a paradise for sunbathing and swimming. Its subtropical climate and diverse ecosystem make it an ideal destination for outdoor enthusiasts and adventure seekers. Hiking, kayaking, and parasailing are a few of the many activities visitors can enjoy throughout Okinawa.
Hiking
Hikers can see stunning cliffs and curious rock formations on a walk around Cape Manzamo on the main island. Hiking to the summit of Ishigaki Island's Mt. Omoto, Okinawa's tallest mountain, rewards visitors with magnificent views of the ocean, and observatories on islands in Keramashoto National Park offer equally stunning panoramic views.
Kayaking
Kayaking is a popular activity in October. Tours provide guided kayaking adventures through the mangrove forests of Ishigaki Island, where visitors can see a variety of native birds and other animals. Similar tours are also available on Iriomote Island and in Yambaru National Park on Okinawa's main island.
Marine sports
With an average water temperature of 27 degrees Celsius, marine sports like snorkeling, swimming, and diving are still possible in October. Beaches throughout the islands offer visitors the chance to try parasailing and stand-up paddleboarding too.
The birthplace of karate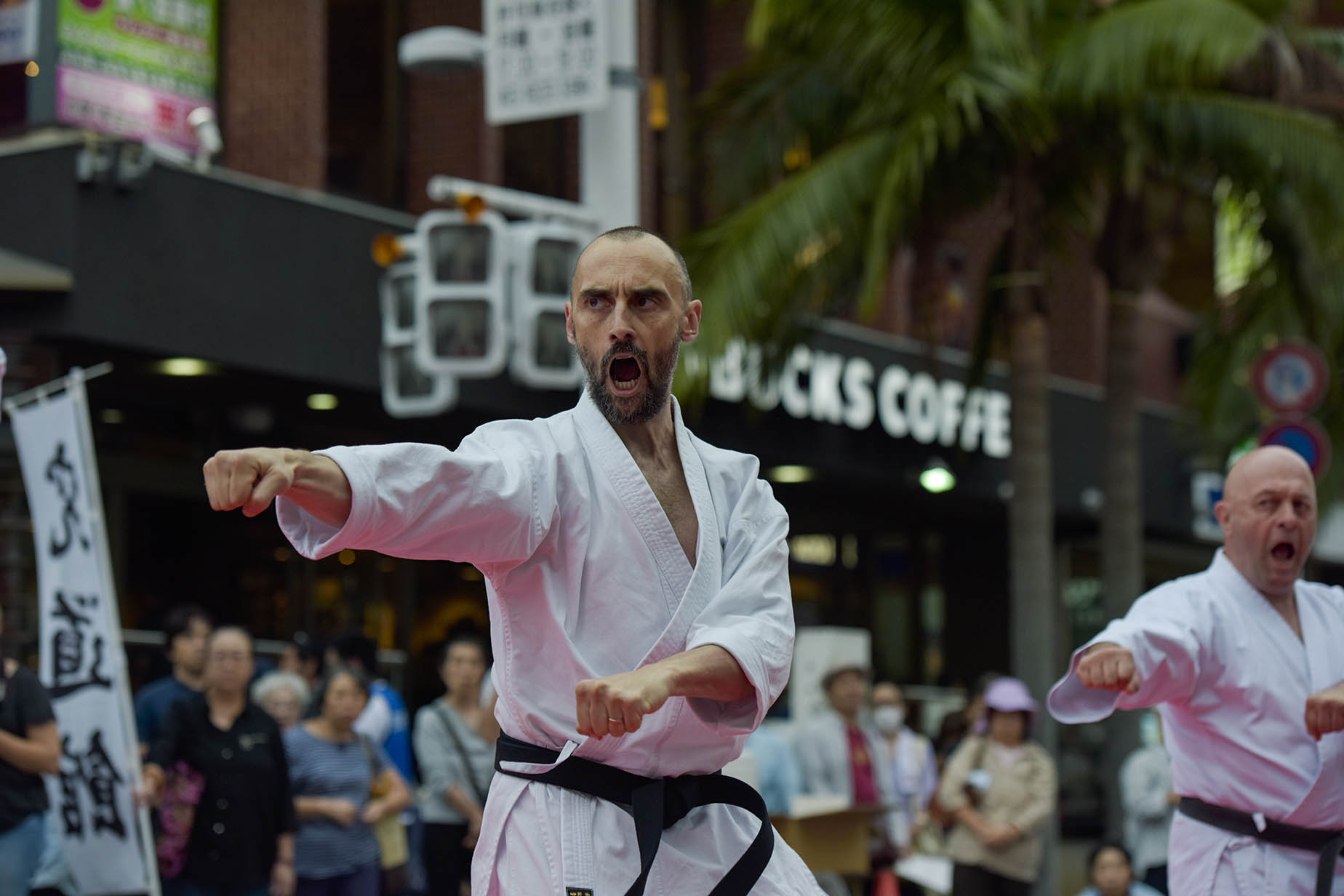 Okinawa is the birthplace of karate, and there are over 400 dojos on the main island. Okinawans celebrate its enduring legacy and popularity on October 25, which is recognized as Karate Day. Throughout the year visitors can join karate experience tours and programs.
Discover Okinawa-style soba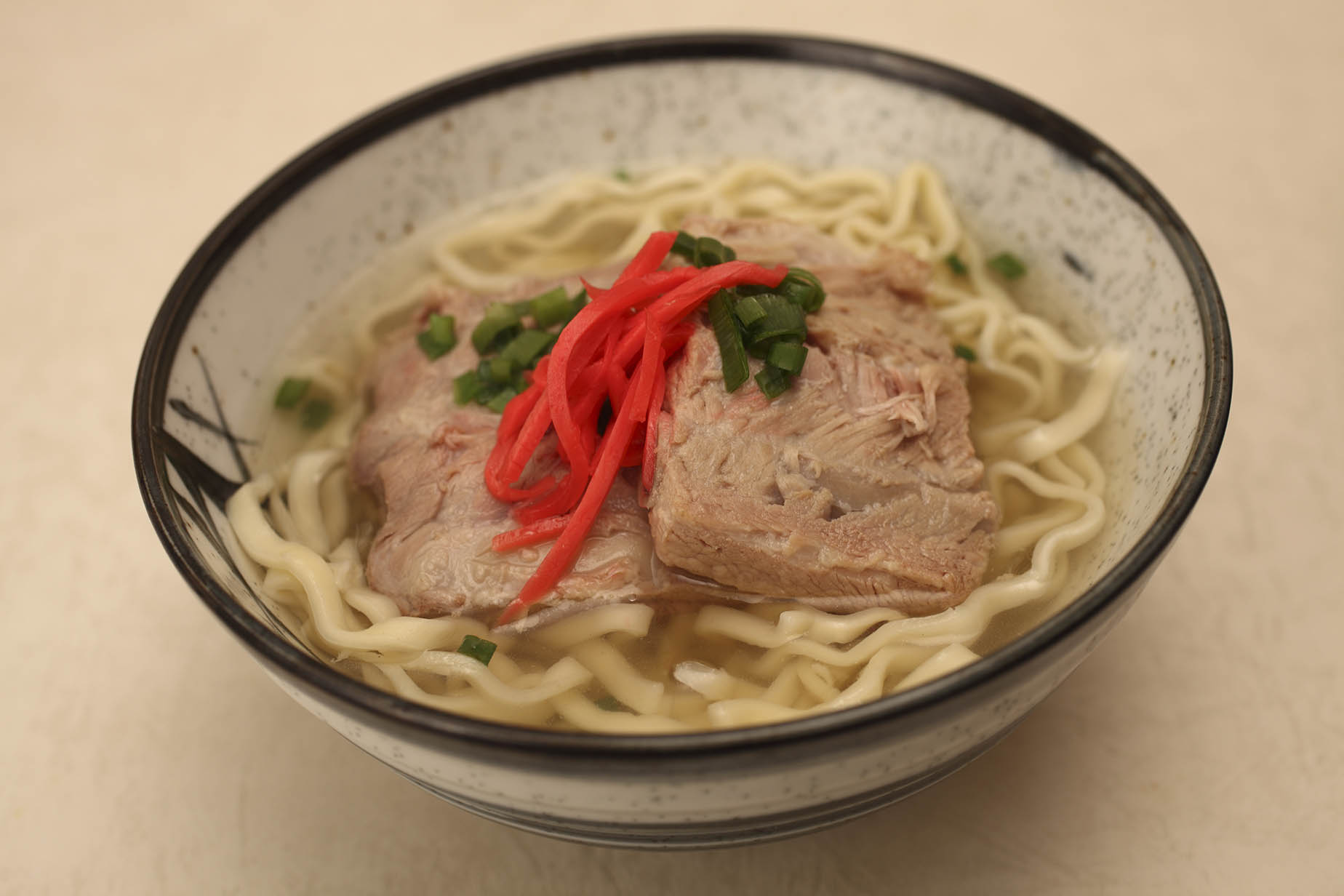 Okinawan soba is made from flour rather than buckwheat which is used on the mainland. The noodles are widely available around the islands throughout the year, but October 17 is celebrated as Okinawa Soba Day, making October a particularly good time to enjoy a nourishing bowl of noodles. Enjoy sampling the noodles at different shops and on different islands, as there are many regional variations and original recipes. Go one step further by learning how to make Okinawa soba for yourself at a soba-making class.
Events in October
From ancient harvest festivals to exciting martial arts demonstrations, October is a good time to immerse yourself in Okinawan culture.
*Event dates are subject to change, and some events may be canceled or postponed due to weather and other circumstances.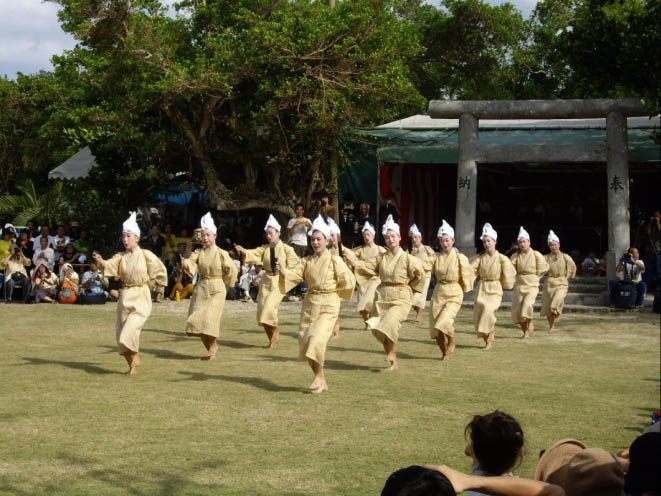 Rites of autumn
For over 600 years, the people of Taketomi Island have prayed for a bountiful harvest at the Tanadui Festival. Visitors can enjoy two days of traditional performing arts including dancing and comic plays.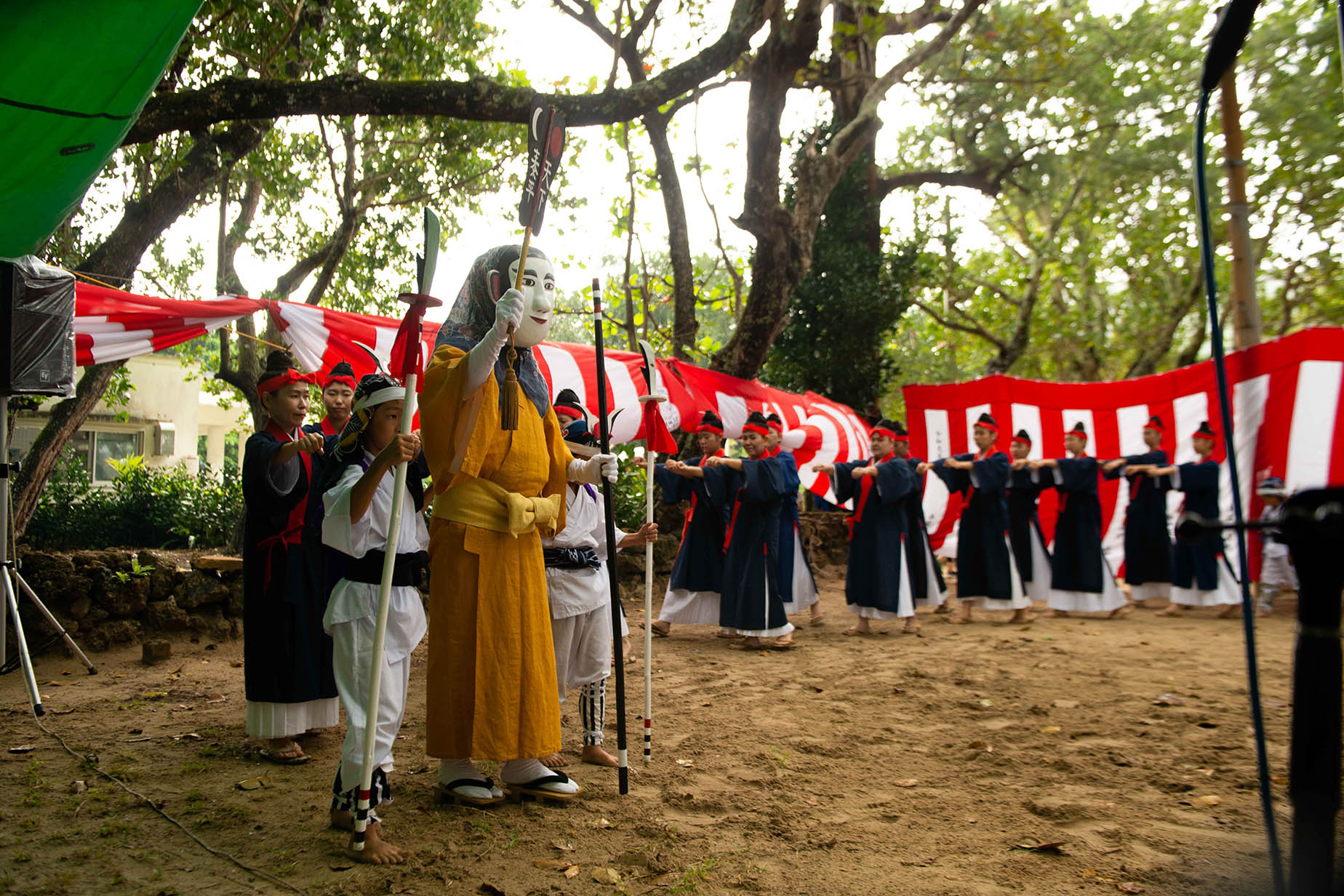 Iriomote Island traditions
Visitors can enjoy lion dances, stick fights, and other performing arts at the 500-year-old Shichi Festival on the lush island of Iriomote, where islanders pray for happiness and a bountiful harvest.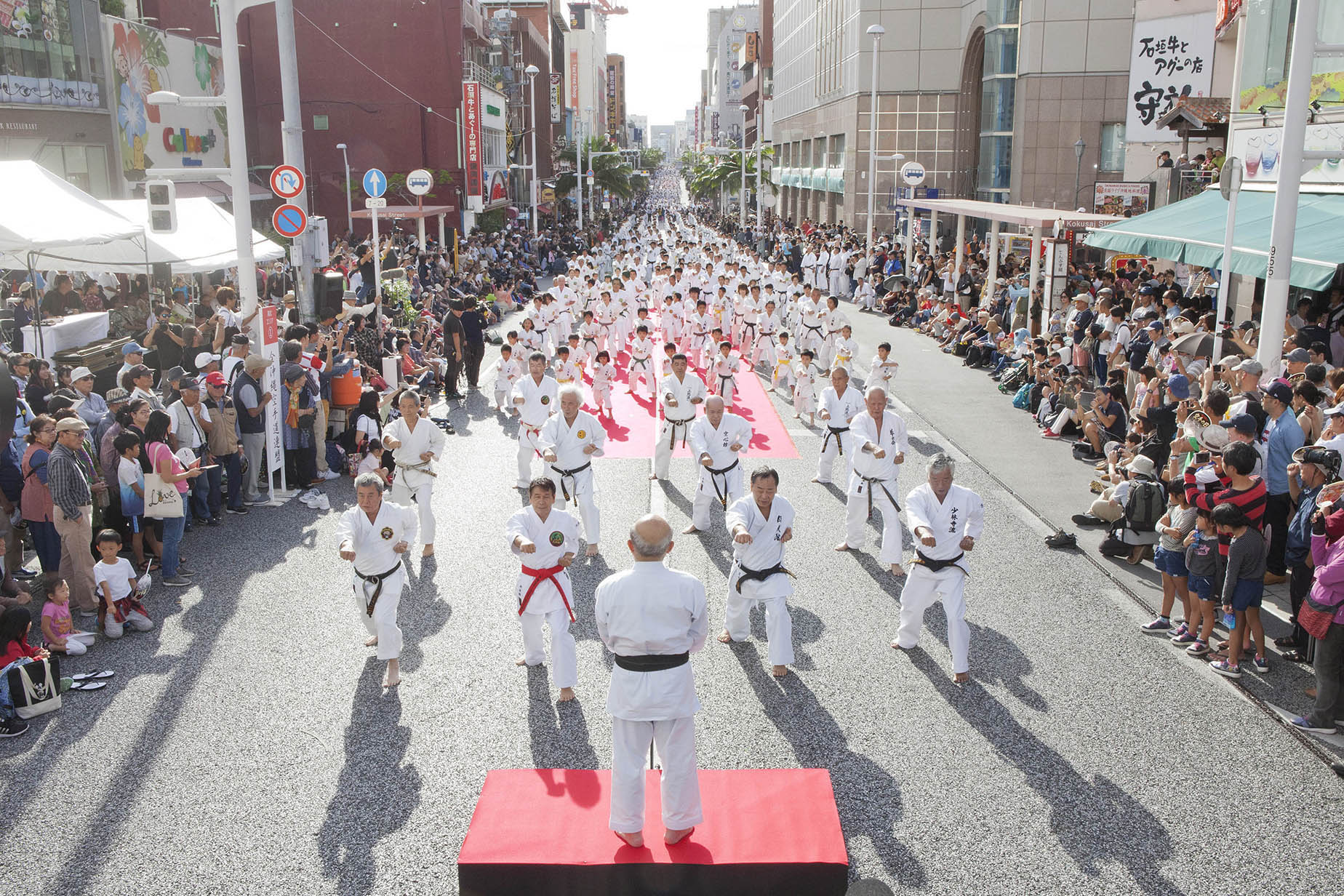 Art of karate
On October 25, watch a special dedicatory karate demonstration at the OKINAWA KARATE KAIKAN in celebration of Karate Day. On the Sunday closest to Karate Day, join thousands of others on Kokusai Street in Naha to see karate practitioners demonstrate their finely disciplined skills.