Okinawa in November
Starry skies, cool weather, and maritime heritage are just some of the things to enjoy in November
November brings starry skies and cool weather to Okinawa, making it an ideal time to visit for those who would rather avoid the summer heat. It is the perfect time of year for enjoying outdoor activities like boating and stargazing, attending festivals, and experiencing Okinawan cuisine.
Quick tips
Some November days are still warm enough for swimming, but a wetsuit may be needed for marine sports. Check beach information before making plans to see if swimming is permitted.
Seasonal fruits and vegetables are harvested in November—visit a market to sample fresh Okinawan produce.
The winds in November are favorable for sabani sailing. Take a ride in Okinawa's traditional wooden fishing boat.
November weather in Okinawa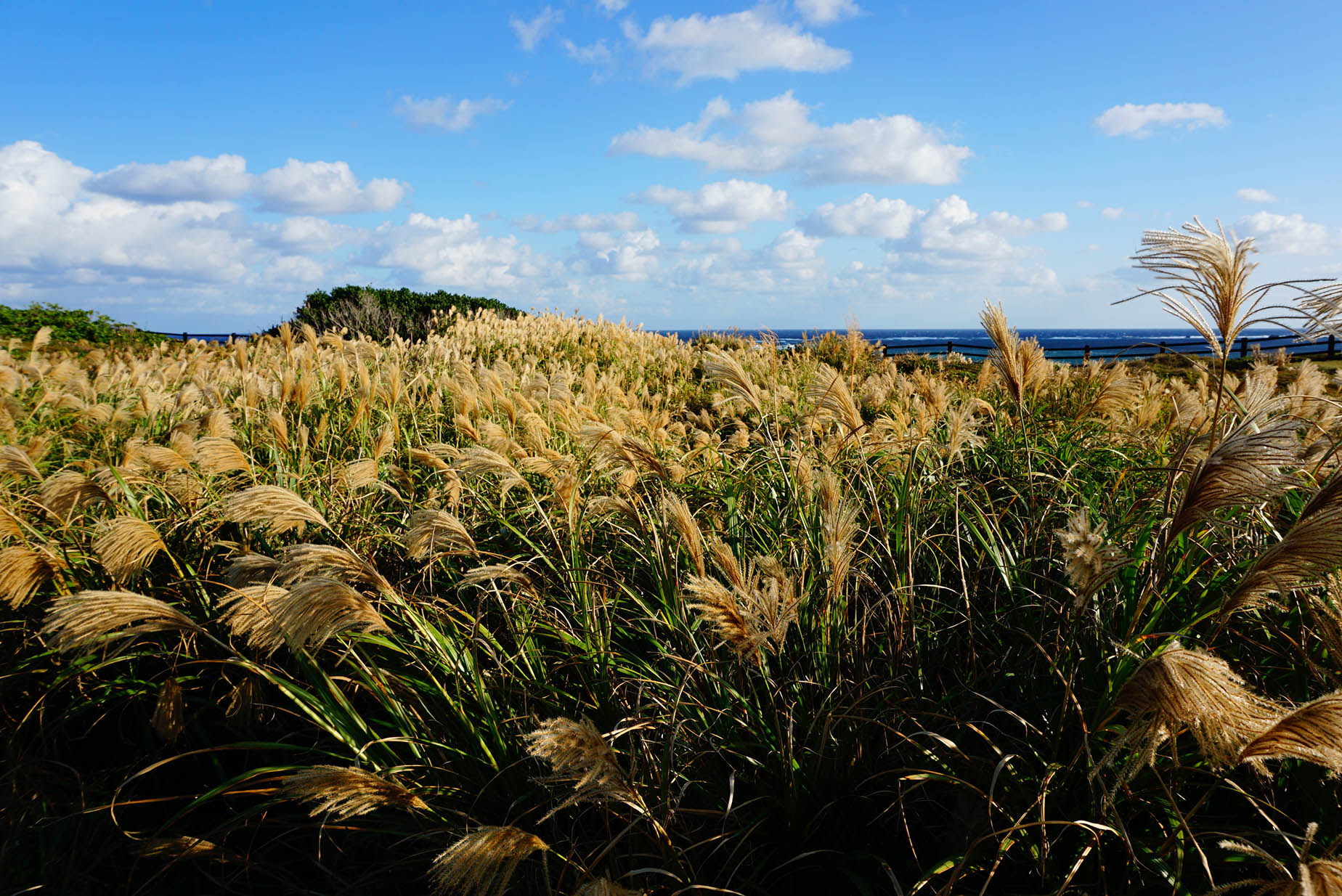 The weather in November is mild and stable. Daytime temperatures average around 23 degrees Celsius (73 degrees Fahrenheit), with highs of 27 and lows of 19 degrees. The weather can feel hot during the day, but it can get chilly after sunset, early in the morning, and when it is overcast or rainy. Having something light to cover up with can come in handy. Typhoon season is over by November, so there are plenty of sunny days.
What to do in November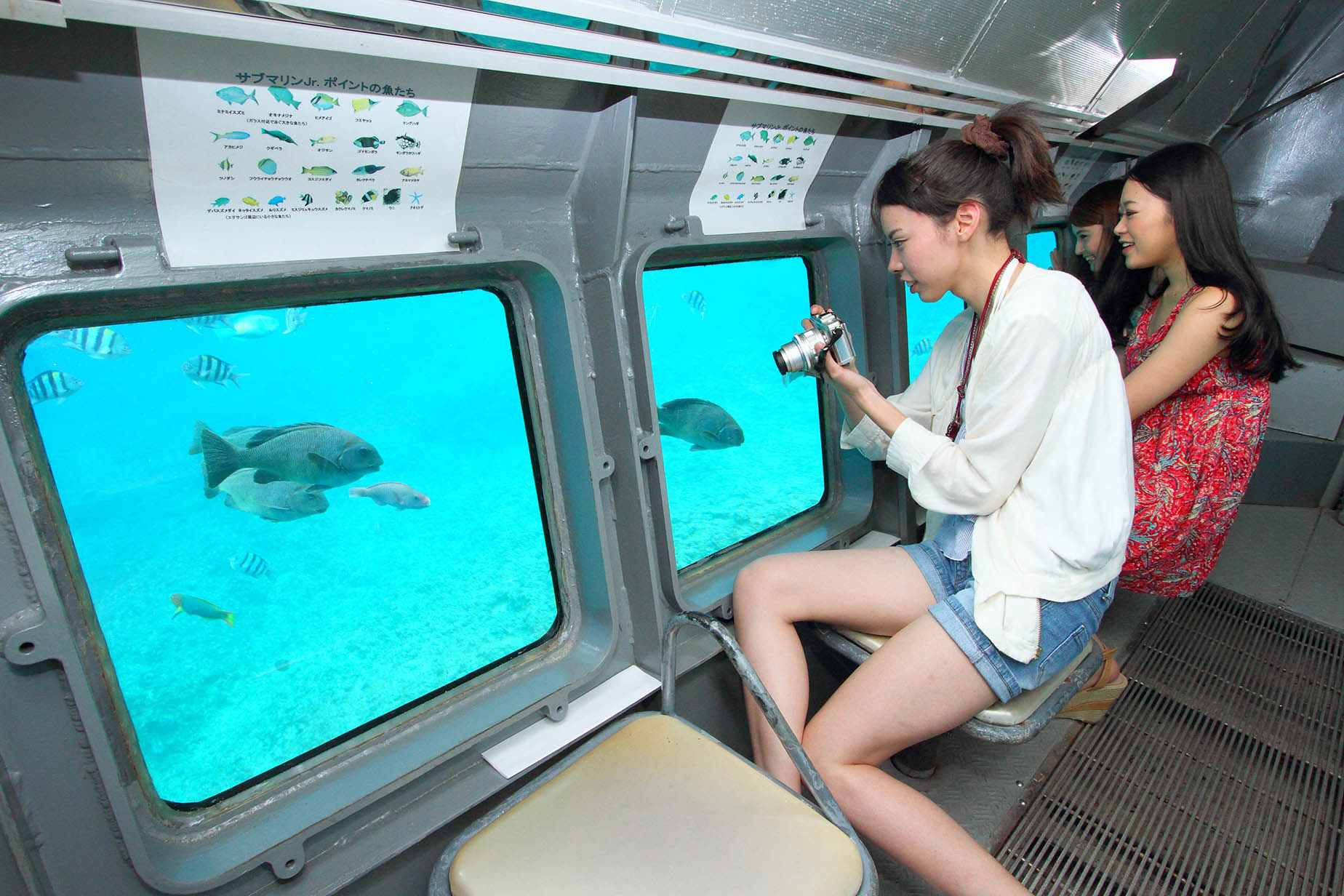 Nights are longer in November and the skies are often clear, creating good conditions for peering into the heavens. Many places in Okinawa have low light pollution, making stargazing possible.
The mild weather and steady but gentle winds in November make it an ideal month for sailing and other boating activities. Take a ride in a traditional sabani sailboat for beautiful views of the coastline, or see coral reefs and tropical fish on a glass-bottom boat tour.
November is the peak of the autumn harvest, and markets throughout the islands sell fresh produce and fish unique to Okinawa. The cool temperatures make for a leisurely outdoor shopping experience.
Stargazing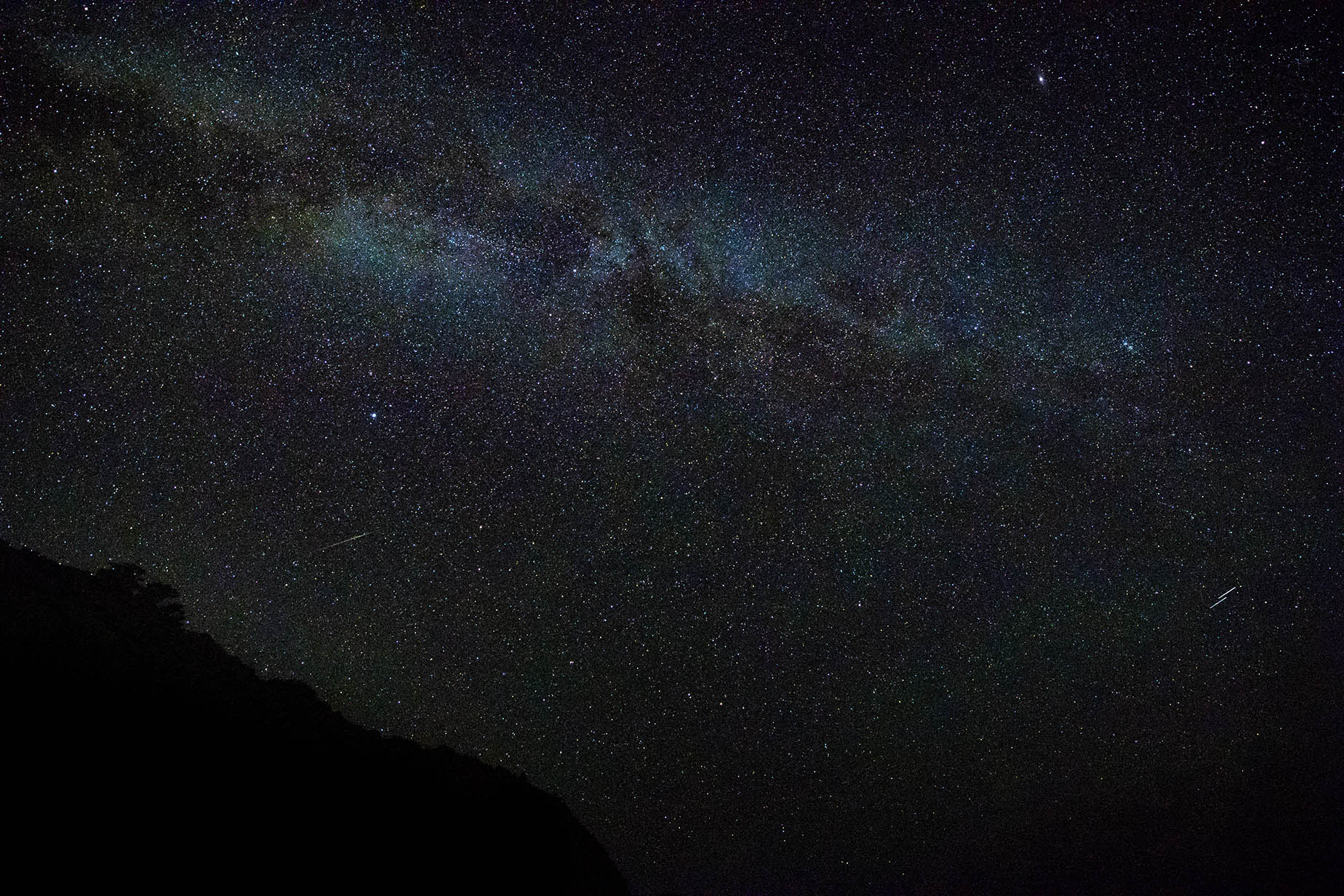 Longer nights and relatively clear skies in November offer good stargazing opportunities. Apart from the center of the main island, where there are lights from military bases and densely populated areas, Okinawa has very low light pollution. Some of the best places to observe the stars are within the boundaries of Yambaru National Park. Kunigami Forest Park is an ideal location and has basic bungalow-style campsite accommodations. If you decide to stay in one of the bungalows, you will need to take a sleeping bag with you or rent one at the park.
Iriomote-Ishigaki National Park is certified as an International Dark Sky Park, and there are many great stargazing tours you can join on Ishigaki, Taketomi, and Iriomote islands. Secluded beaches and remote island observatories away from the main port areas are the best places to see the stars. For stargazing on Ishigaki Island, head to the northern part of the island. Sukuji Beach, Kabira Bay, and the lookouts of Hirakubosaki and Tamatorizaki are good options.
Sailing and boating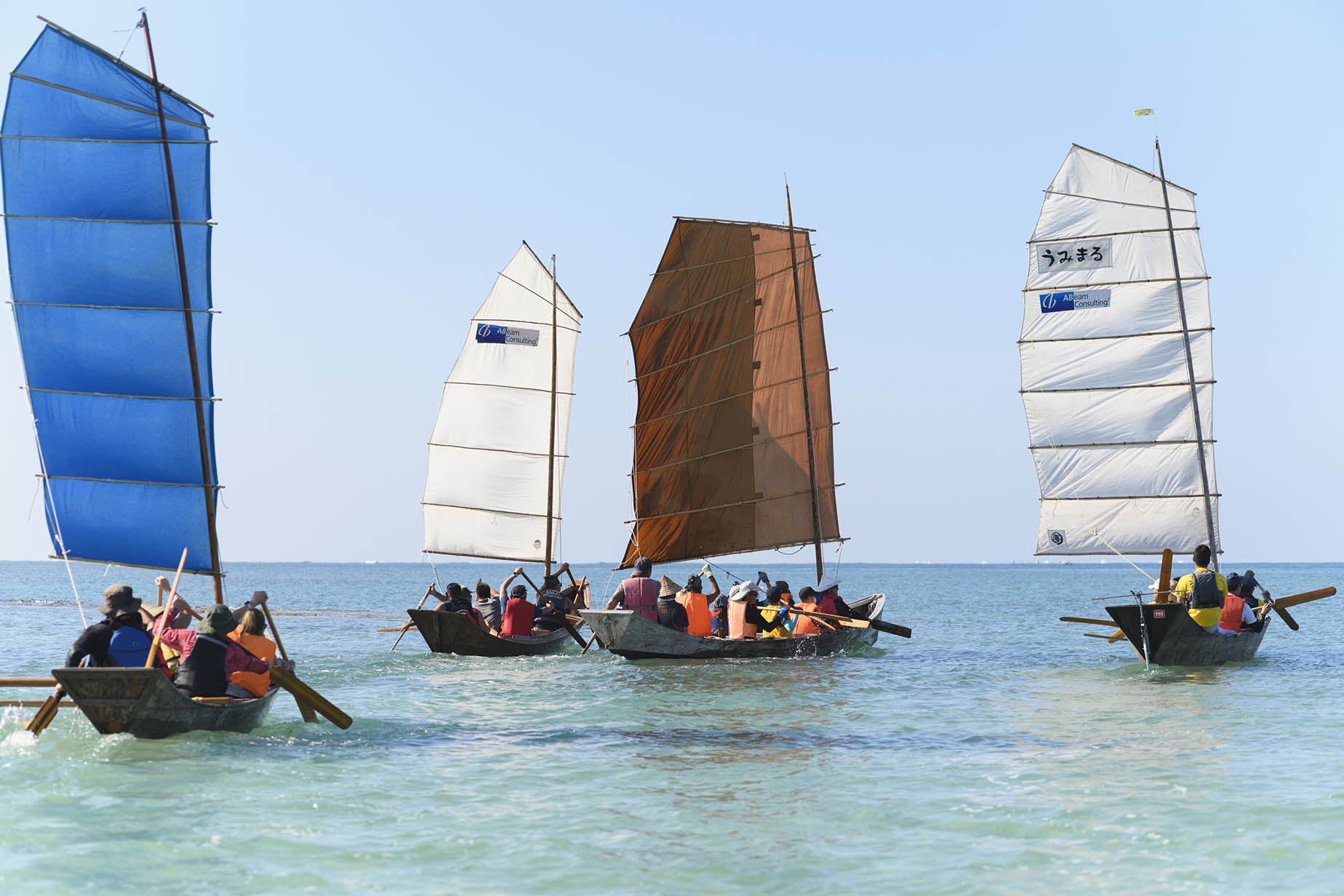 Immerse yourself in Okinawa's maritime heritage by sailing in a sabani fishing boat. Sabani are narrow, wooden vessels that are traditionally made by hollowing out tree trunks. These nimble boats cut through the waves with ease once the wind catches their colorful sails. On some islands such as Miyagi and Ishigaki, tour operators offer sabani tours and experiences. In Itoman, on the southwest coast of the main island, visitors can learn more about these traditional vessels and seafaring culture at the Itoman Uminchu Koubou (Art & Craft Center) museum.
Plenty of other boating activities can be found throughout Okinawa in November. Cruise the waters of Kabira Bay on Ishigaki Island in a glass-bottomed boat to see tropical fish and shimmering coral reefs.
Autumn harvest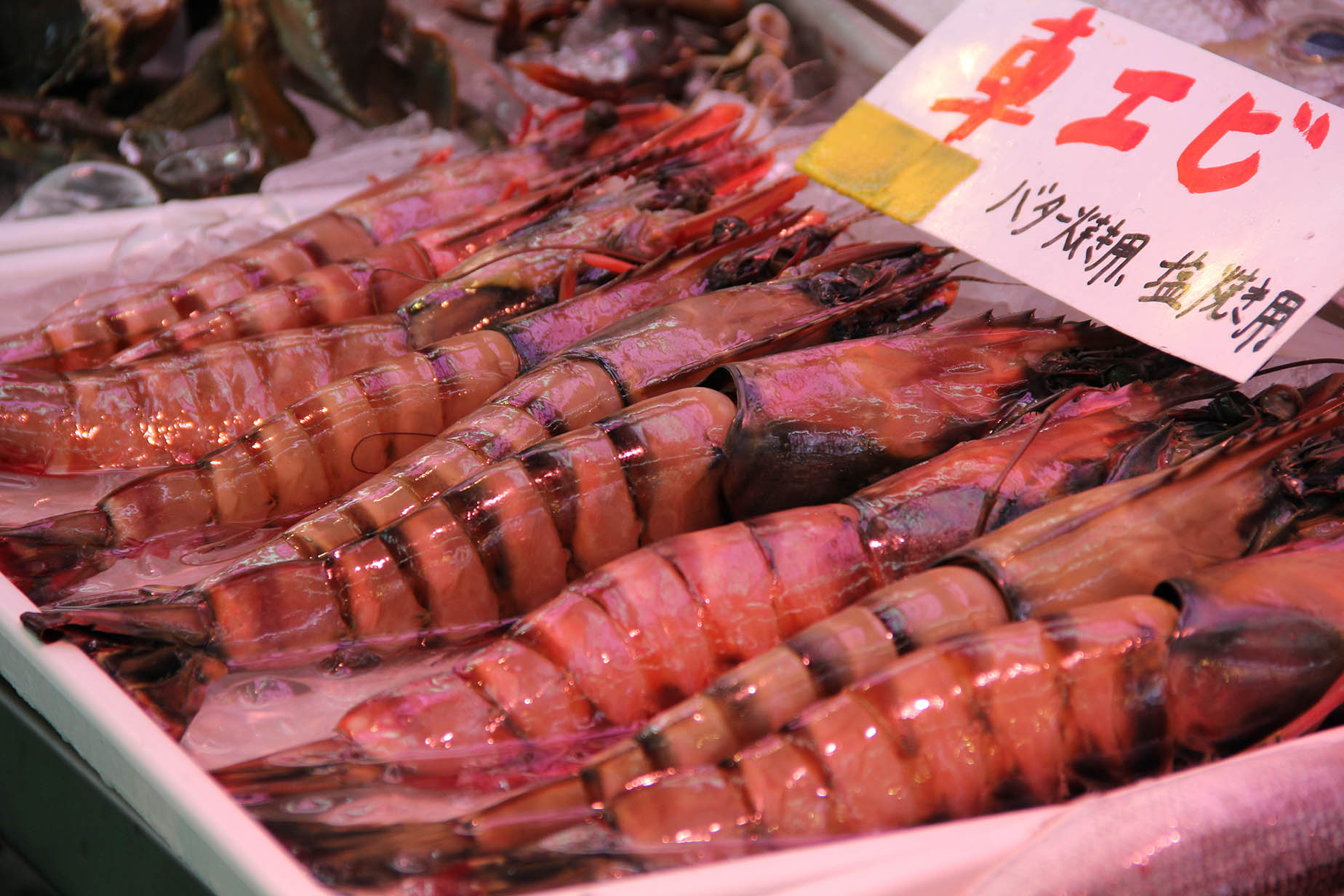 Okinawan markets are brimming with fresh produce and abundant catches in November. From fiery-hot shima togarashi (island chili peppers) to succulent kuruma ebi (tiger prawns), Okinawa boasts a cuisine distinct from the mainland. Take a stroll through the famous Sakaemachi Arcade, a market in Naha where you can discover Okinawan fruits and vegetables and other culinary delights. Drink and dine in one of the many local bars and restaurants, or even take a bar hopping tour.
Events in November
From castle festivals to orchid shows, Okinawa hosts a variety of events in November that will leave you with lasting memories of your trip.
*Event dates are subject to change, and some events may be canceled or postponed due to weather and other circumstances.